Walking Tours: Ponta Delgada City Tour
Location: São Miguel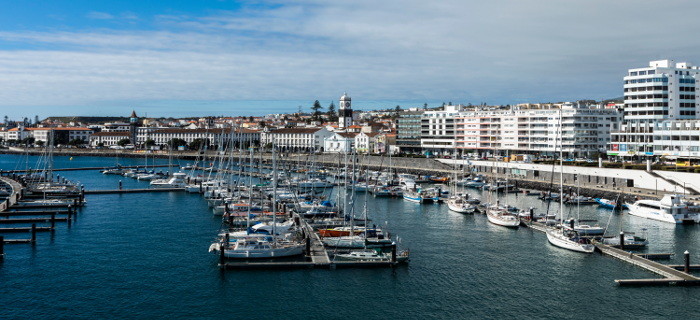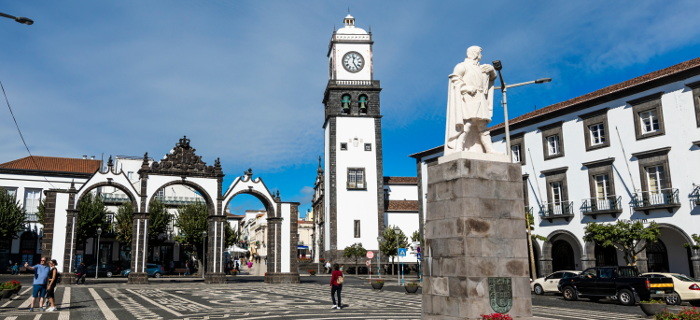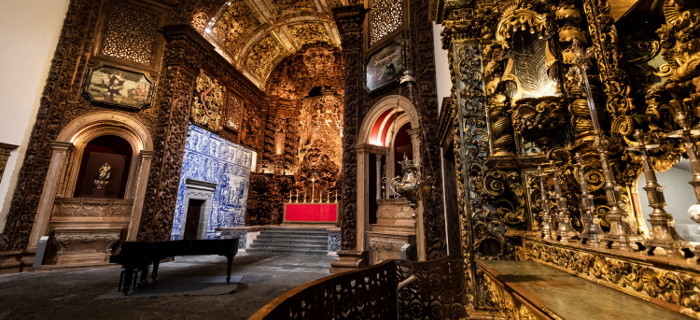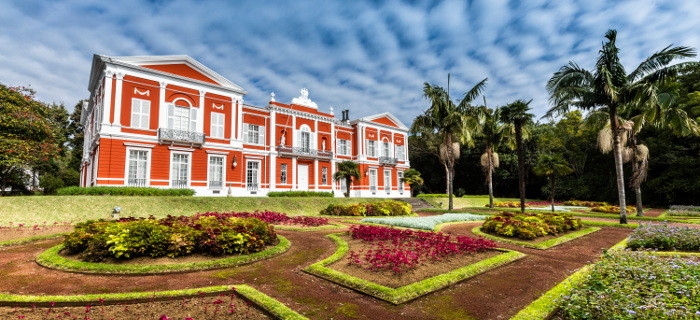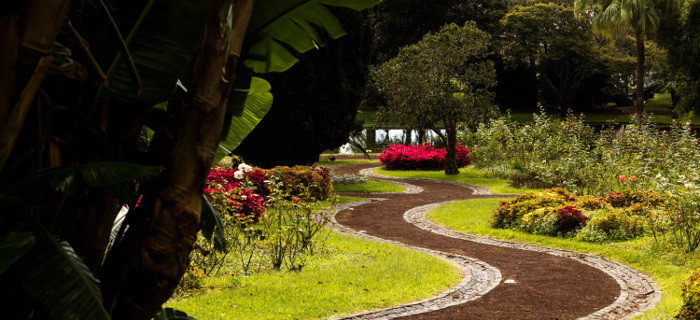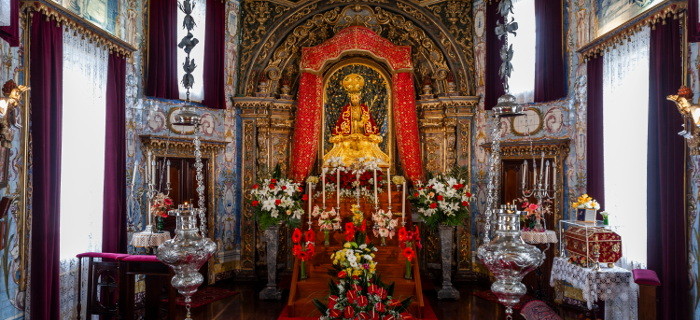 Choose your schedule
02:00 PM - 06:00 PM
$89.32
Choose your schedule
02:00 PM - 06:00 PM
$89.32
Choose your schedule
02:00 PM - 06:00 PM
$89.32
Choose your schedule
02:00 PM - 06:00 PM
$89.32
Choose your schedule
02:00 PM - 06:00 PM
$89.32
Choose your schedule
02:00 PM - 06:00 PM
$89.32
Choose your schedule
02:00 PM - 06:00 PM
$89.32
Choose your schedule
02:00 PM - 06:00 PM
$89.32
Choose your schedule
02:00 PM - 06:00 PM
$89.32
Choose your schedule
02:00 PM - 06:00 PM
$89.32
Choose your schedule
02:00 PM - 06:00 PM
$89.32
Choose your schedule
02:00 PM - 06:00 PM
$89.32
Choose your schedule
02:00 PM - 06:00 PM
$89.32
Choose your schedule
02:00 PM - 06:00 PM
$89.32
Choose your schedule
02:00 PM - 06:00 PM
$89.32
Choose your schedule
02:00 PM - 06:00 PM
$89.32
Choose your schedule
02:00 PM - 06:00 PM
$89.32
Choose your schedule
02:00 PM - 06:00 PM
$89.32
Choose your schedule
02:00 PM - 06:00 PM
$89.32
Choose your schedule
02:00 PM - 06:00 PM
$89.32
Choose your schedule
02:00 PM - 06:00 PM
$89.32
Choose your schedule
02:00 PM - 06:00 PM
$89.32
Choose your schedule
02:00 PM - 06:00 PM
$89.32
Choose your schedule
02:00 PM - 06:00 PM
$89.32
Choose your schedule
02:00 PM - 06:00 PM
$89.32
Choose your schedule
02:00 PM - 06:00 PM
$89.32
Choose your schedule
02:00 PM - 06:00 PM
$89.32
Choose your schedule
02:00 PM - 06:00 PM
$89.32
Choose your schedule
02:00 PM - 06:00 PM
$89.32
Choose your schedule
02:00 PM - 06:00 PM
$89.32
Choose your schedule
02:00 PM - 06:00 PM
$89.32
Choose your schedule
02:00 PM - 06:00 PM
$89.32
Choose your schedule
02:00 PM - 06:00 PM
$89.32
Choose your schedule
02:00 PM - 06:00 PM
$89.32
Choose your schedule
02:00 PM - 06:00 PM
$89.32
Choose your schedule
02:00 PM - 06:00 PM
$89.32
Choose your schedule
02:00 PM - 06:00 PM
$89.32
Choose your schedule
02:00 PM - 06:00 PM
$89.32
Choose your schedule
02:00 PM - 06:00 PM
$89.32
Choose your schedule
02:00 PM - 06:00 PM
$89.32
Choose your schedule
02:00 PM - 06:00 PM
$89.32
Choose your schedule
02:00 PM - 06:00 PM
$89.32
Choose your schedule
02:00 PM - 06:00 PM
$89.32
Choose your schedule
02:00 PM - 06:00 PM
$89.32
Choose your schedule
02:00 PM - 06:00 PM
$89.32
Choose your schedule
02:00 PM - 06:00 PM
$89.32
Choose your schedule
02:00 PM - 06:00 PM
$89.32
Choose your schedule
02:00 PM - 06:00 PM
$89.32
Choose your schedule
02:00 PM - 06:00 PM
$89.32
Choose your schedule
02:00 PM - 06:00 PM
$89.32
Choose your schedule
02:00 PM - 06:00 PM
$89.32
Choose your schedule
02:00 PM - 06:00 PM
$89.32
Choose your schedule
02:00 PM - 06:00 PM
$89.32
Choose your schedule
02:00 PM - 06:00 PM
$89.32
Choose your schedule
02:00 PM - 06:00 PM
$89.32
Choose your schedule
02:00 PM - 06:00 PM
$89.32
Choose your schedule
02:00 PM - 06:00 PM
$89.32
Choose your schedule
02:00 PM - 06:00 PM
$89.32
Choose your schedule
02:00 PM - 06:00 PM
$89.32
Choose your schedule
02:00 PM - 06:00 PM
$89.32
Choose your schedule
02:00 PM - 06:00 PM
$89.32
Choose your schedule
02:00 PM - 06:00 PM
$89.32
Choose your schedule
02:00 PM - 06:00 PM
$89.32
Choose your schedule
02:00 PM - 06:00 PM
$89.32
Choose your schedule
02:00 PM - 06:00 PM
$89.32
Choose your schedule
02:00 PM - 06:00 PM
$89.32
Choose your schedule
02:00 PM - 06:00 PM
$89.32
Choose your schedule
02:00 PM - 06:00 PM
$89.32
Choose your schedule
02:00 PM - 06:00 PM
$89.32
Choose your schedule
02:00 PM - 06:00 PM
$89.32
Choose your schedule
02:00 PM - 06:00 PM
$89.32
Choose your schedule
02:00 PM - 06:00 PM
$89.32
Choose your schedule
02:00 PM - 06:00 PM
$89.32
Choose your schedule
02:00 PM - 06:00 PM
$89.32
Choose your schedule
02:00 PM - 06:00 PM
$89.32
Choose your schedule
02:00 PM - 06:00 PM
$89.32
Choose your schedule
02:00 PM - 06:00 PM
$89.32
Choose your schedule
02:00 PM - 06:00 PM
$89.32
Choose your schedule
02:00 PM - 06:00 PM
$89.32
Choose your schedule
02:00 PM - 06:00 PM
$89.32
Choose your schedule
02:00 PM - 06:00 PM
$89.32
Choose your schedule
02:00 PM - 06:00 PM
$89.32
Choose your schedule
02:00 PM - 06:00 PM
$89.32
Choose your schedule
02:00 PM - 06:00 PM
$89.32
Choose your schedule
02:00 PM - 06:00 PM
$89.32
Choose your schedule
02:00 PM - 06:00 PM
$89.32
Choose your schedule
02:00 PM - 06:00 PM
$89.32
Choose your schedule
02:00 PM - 06:00 PM
$89.32
Choose your schedule
02:00 PM - 06:00 PM
$89.32
Choose your schedule
02:00 PM - 06:00 PM
$89.32
Choose your schedule
02:00 PM - 06:00 PM
$89.32
Choose your schedule
02:00 PM - 06:00 PM
$89.32
Choose your schedule
02:00 PM - 06:00 PM
$89.32
Choose your schedule
02:00 PM - 06:00 PM
$89.32
Choose your schedule
02:00 PM - 06:00 PM
$89.32
Choose your schedule
02:00 PM - 06:00 PM
$89.32
Choose your schedule
02:00 PM - 06:00 PM
$89.32
Choose your schedule
02:00 PM - 06:00 PM
$89.32
Choose your schedule
02:00 PM - 06:00 PM
$89.32
Choose your schedule
02:00 PM - 06:00 PM
$89.32
Choose your schedule
02:00 PM - 06:00 PM
$89.32
Choose your schedule
02:00 PM - 06:00 PM
$89.32
Choose your schedule
02:00 PM - 06:00 PM
$89.32
Choose your schedule
02:00 PM - 06:00 PM
$89.32
Choose your schedule
02:00 PM - 06:00 PM
$89.32
Choose your schedule
02:00 PM - 06:00 PM
$89.32
Choose your schedule
02:00 PM - 06:00 PM
$89.32
Choose your schedule
02:00 PM - 06:00 PM
$89.32
Choose your schedule
02:00 PM - 06:00 PM
$89.32
Choose your schedule
02:00 PM - 06:00 PM
$89.32
Choose your schedule
02:00 PM - 06:00 PM
$89.32
Choose your schedule
02:00 PM - 06:00 PM
$89.32
Choose your schedule
02:00 PM - 06:00 PM
$89.32
Choose your schedule
02:00 PM - 06:00 PM
$89.32
Choose your schedule
02:00 PM - 06:00 PM
$89.32
Choose your schedule
02:00 PM - 06:00 PM
$89.32
Choose your schedule
02:00 PM - 06:00 PM
$89.32
Choose your schedule
02:00 PM - 06:00 PM
$89.32
Choose your schedule
02:00 PM - 06:00 PM
$89.32
Choose your schedule
02:00 PM - 06:00 PM
$89.32
Choose your schedule
02:00 PM - 06:00 PM
$89.32
Choose your schedule
02:00 PM - 06:00 PM
$89.32
Choose your schedule
02:00 PM - 06:00 PM
$89.32
Choose your schedule
02:00 PM - 06:00 PM
$89.32
Choose your schedule
02:00 PM - 06:00 PM
$89.32
Choose your schedule
02:00 PM - 06:00 PM
$89.32
Choose your schedule
02:00 PM - 06:00 PM
$89.32
Choose your schedule
02:00 PM - 06:00 PM
$89.32
Choose your schedule
02:00 PM - 06:00 PM
$89.32
Choose your schedule
02:00 PM - 06:00 PM
$89.32
Choose your schedule
02:00 PM - 06:00 PM
$89.32
Choose your schedule
02:00 PM - 06:00 PM
$89.32
Choose your schedule
02:00 PM - 06:00 PM
$89.32
Choose your schedule
02:00 PM - 06:00 PM
$89.32
Choose your schedule
02:00 PM - 06:00 PM
$89.32
Choose your schedule
02:00 PM - 06:00 PM
$89.32
Choose your schedule
02:00 PM - 06:00 PM
$89.32
Choose your schedule
02:00 PM - 06:00 PM
$89.32
Choose your schedule
02:00 PM - 06:00 PM
$89.32
Choose your schedule
02:00 PM - 06:00 PM
$89.32
Choose your schedule
02:00 PM - 06:00 PM
$89.32
Choose your schedule
02:00 PM - 06:00 PM
$89.32
Choose your schedule
02:00 PM - 06:00 PM
$89.32
Choose your schedule
02:00 PM - 06:00 PM
$89.32
Choose your schedule
02:00 PM - 06:00 PM
$89.32
Choose your schedule
02:00 PM - 06:00 PM
$89.32
Choose your schedule
02:00 PM - 06:00 PM
$89.32
Choose your schedule
02:00 PM - 06:00 PM
$89.32
Choose your schedule
02:00 PM - 06:00 PM
$89.32
Choose your schedule
02:00 PM - 06:00 PM
$89.32
Choose your schedule
02:00 PM - 06:00 PM
$89.32
Choose your schedule
02:00 PM - 06:00 PM
$89.32
Choose your schedule
02:00 PM - 06:00 PM
$89.32
Choose your schedule
02:00 PM - 06:00 PM
$89.32
Choose your schedule
02:00 PM - 06:00 PM
$89.32
Choose your schedule
02:00 PM - 06:00 PM
$89.32
Choose your schedule
02:00 PM - 06:00 PM
$89.32
Choose your schedule
02:00 PM - 06:00 PM
$89.32
Choose your schedule
02:00 PM - 06:00 PM
$89.32
Choose your schedule
02:00 PM - 06:00 PM
$89.32
Choose your schedule
02:00 PM - 06:00 PM
$89.32
Choose your schedule
02:00 PM - 06:00 PM
$89.32
Choose your schedule
02:00 PM - 06:00 PM
$89.32
Choose your schedule
02:00 PM - 06:00 PM
$89.32
Choose your schedule
02:00 PM - 06:00 PM
$89.32
Choose your schedule
02:00 PM - 06:00 PM
$89.32
Choose your schedule
02:00 PM - 06:00 PM
$89.32
Choose your schedule
02:00 PM - 06:00 PM
$89.32
Choose your schedule
02:00 PM - 06:00 PM
$89.32
Choose your schedule
02:00 PM - 06:00 PM
$89.32
Choose your schedule
02:00 PM - 06:00 PM
$89.32
Choose your schedule
02:00 PM - 06:00 PM
$89.32
Choose your schedule
02:00 PM - 06:00 PM
$89.32
Choose your schedule
02:00 PM - 06:00 PM
$89.32
Choose your schedule
02:00 PM - 06:00 PM
$89.32
Choose your schedule
02:00 PM - 06:00 PM
$89.32
Choose your schedule
02:00 PM - 06:00 PM
$89.32
Choose your schedule
02:00 PM - 06:00 PM
$89.32
Choose your schedule
02:00 PM - 06:00 PM
$89.32
Choose your schedule
02:00 PM - 06:00 PM
$89.32
Choose your schedule
02:00 PM - 06:00 PM
$89.32
Choose your schedule
02:00 PM - 06:00 PM
$89.32
Choose your schedule
02:00 PM - 06:00 PM
$89.32
Choose your schedule
02:00 PM - 06:00 PM
$89.32
Choose your schedule
02:00 PM - 06:00 PM
$89.32
Choose your schedule
02:00 PM - 06:00 PM
$89.32
Choose your schedule
02:00 PM - 06:00 PM
$89.32
Choose your schedule
02:00 PM - 06:00 PM
$89.32
Choose your schedule
02:00 PM - 06:00 PM
$89.32
Choose your schedule
02:00 PM - 06:00 PM
$89.32
Choose your schedule
02:00 PM - 06:00 PM
$89.32
Choose your schedule
02:00 PM - 06:00 PM
$89.32
Choose your schedule
02:00 PM - 06:00 PM
$89.32
Choose your schedule
02:00 PM - 06:00 PM
$89.32
Choose your schedule
02:00 PM - 06:00 PM
$89.32
Choose your schedule
02:00 PM - 06:00 PM
$89.32
Choose your schedule
02:00 PM - 06:00 PM
$89.32
Choose your schedule
02:00 PM - 06:00 PM
$89.32
Choose your schedule
02:00 PM - 06:00 PM
$89.32
Choose your schedule
02:00 PM - 06:00 PM
$89.32
Choose your schedule
02:00 PM - 06:00 PM
$89.32
Choose your schedule
02:00 PM - 06:00 PM
$89.32
Choose your schedule
02:00 PM - 06:00 PM
$89.32
Choose your schedule
02:00 PM - 06:00 PM
$89.32
Choose your schedule
02:00 PM - 06:00 PM
$89.32
Choose your schedule
02:00 PM - 06:00 PM
$89.32
Choose your schedule
02:00 PM - 06:00 PM
$89.32
Choose your schedule
02:00 PM - 06:00 PM
$89.32
Choose your schedule
02:00 PM - 06:00 PM
$89.32
Choose your schedule
02:00 PM - 06:00 PM
$89.32
Choose your schedule
02:00 PM - 06:00 PM
$89.32
Choose your schedule
02:00 PM - 06:00 PM
$89.32
Choose your schedule
02:00 PM - 06:00 PM
$89.32
Choose your schedule
02:00 PM - 06:00 PM
$89.32
Choose your schedule
02:00 PM - 06:00 PM
$89.32
Choose your schedule
02:00 PM - 06:00 PM
$89.32
Choose your schedule
02:00 PM - 06:00 PM
$89.32
Choose your schedule
02:00 PM - 06:00 PM
$89.32
Choose your schedule
02:00 PM - 06:00 PM
$89.32
Choose your schedule
02:00 PM - 06:00 PM
$89.32
Choose your schedule
02:00 PM - 06:00 PM
$89.32
Choose your schedule
02:00 PM - 06:00 PM
$89.32
Choose your schedule
02:00 PM - 06:00 PM
$89.32
Choose your schedule
02:00 PM - 06:00 PM
$89.32
Choose your schedule
02:00 PM - 06:00 PM
$89.32
Choose your schedule
02:00 PM - 06:00 PM
$89.32
Choose your schedule
02:00 PM - 06:00 PM
$89.32
Choose your schedule
02:00 PM - 06:00 PM
$89.32
Choose your schedule
02:00 PM - 06:00 PM
$89.32
Choose your schedule
02:00 PM - 06:00 PM
$89.32
Choose your schedule
02:00 PM - 06:00 PM
$89.32
Choose your schedule
02:00 PM - 06:00 PM
$89.32
Choose your schedule
02:00 PM - 06:00 PM
$89.32
Choose your schedule
02:00 PM - 06:00 PM
$89.32
Choose your schedule
02:00 PM - 06:00 PM
$89.32
Choose your schedule
02:00 PM - 06:00 PM
$89.32
Choose your schedule
02:00 PM - 06:00 PM
$89.32
Choose your schedule
02:00 PM - 06:00 PM
$89.32
Choose your schedule
02:00 PM - 06:00 PM
$89.32
Choose your schedule
02:00 PM - 06:00 PM
$89.32
Choose your schedule
02:00 PM - 06:00 PM
$89.32
Choose your schedule
02:00 PM - 06:00 PM
$89.32
Choose your schedule
02:00 PM - 06:00 PM
$89.32
Choose your schedule
02:00 PM - 06:00 PM
$89.32
Choose your schedule
02:00 PM - 06:00 PM
$89.32
Choose your schedule
02:00 PM - 06:00 PM
$89.32
Choose your schedule
02:00 PM - 06:00 PM
$89.32
Choose your schedule
02:00 PM - 06:00 PM
$89.32
Choose your schedule
02:00 PM - 06:00 PM
$89.32
Choose your schedule
02:00 PM - 06:00 PM
$89.32
Choose your schedule
02:00 PM - 06:00 PM
$89.32
Choose your schedule
02:00 PM - 06:00 PM
$89.32
Choose your schedule
02:00 PM - 06:00 PM
$89.32
Choose your schedule
02:00 PM - 06:00 PM
$89.32
Choose your schedule
02:00 PM - 06:00 PM
$89.32
Choose your schedule
02:00 PM - 06:00 PM
$89.32
Choose your schedule
02:00 PM - 06:00 PM
$89.32
Choose your schedule
02:00 PM - 06:00 PM
$89.32
Choose your schedule
02:00 PM - 06:00 PM
$89.32
Choose your schedule
02:00 PM - 06:00 PM
$89.32
Choose your schedule
02:00 PM - 06:00 PM
$89.32
Choose your schedule
02:00 PM - 06:00 PM
$89.32
Choose your schedule
02:00 PM - 06:00 PM
$89.32
Choose your schedule
02:00 PM - 06:00 PM
$89.32
Choose your schedule
02:00 PM - 06:00 PM
$89.32
Choose your schedule
02:00 PM - 06:00 PM
$89.32
Choose your schedule
02:00 PM - 06:00 PM
$89.32
Choose your schedule
02:00 PM - 06:00 PM
$89.32
Choose your schedule
02:00 PM - 06:00 PM
$89.32
Choose your schedule
02:00 PM - 06:00 PM
$89.32
Choose your schedule
02:00 PM - 06:00 PM
$89.32
Choose your schedule
02:00 PM - 06:00 PM
$89.32
Choose your schedule
02:00 PM - 06:00 PM
$89.32
Choose your schedule
02:00 PM - 06:00 PM
$89.32
Choose your schedule
02:00 PM - 06:00 PM
$89.32
Choose your schedule
02:00 PM - 06:00 PM
$89.32
Choose your schedule
02:00 PM - 06:00 PM
$89.32
Choose your schedule
02:00 PM - 06:00 PM
$89.32
Choose your schedule
02:00 PM - 06:00 PM
$89.32
Choose your schedule
02:00 PM - 06:00 PM
$89.32
Choose your schedule
02:00 PM - 06:00 PM
$89.32
Choose your schedule
02:00 PM - 06:00 PM
$89.32
Choose your schedule
02:00 PM - 06:00 PM
$89.32
Choose your schedule
02:00 PM - 06:00 PM
$89.32
Choose your schedule
02:00 PM - 06:00 PM
$89.32
Choose your schedule
02:00 PM - 06:00 PM
$89.32
Choose your schedule
02:00 PM - 06:00 PM
$89.32
Choose your schedule
02:00 PM - 06:00 PM
$89.32
Choose your schedule
02:00 PM - 06:00 PM
$89.32
Choose your schedule
02:00 PM - 06:00 PM
$89.32
Choose your schedule
02:00 PM - 06:00 PM
$89.32
Choose your schedule
02:00 PM - 06:00 PM
$89.32
Choose your schedule
02:00 PM - 06:00 PM
$89.32
Choose your schedule
02:00 PM - 06:00 PM
$89.32
Choose your schedule
02:00 PM - 06:00 PM
$89.32
Choose your schedule
02:00 PM - 06:00 PM
$89.32
Choose your schedule
02:00 PM - 06:00 PM
$89.32
Choose your schedule
02:00 PM - 06:00 PM
$89.32
Choose your schedule
02:00 PM - 06:00 PM
$89.32
Choose your schedule
02:00 PM - 06:00 PM
$89.32
Choose your schedule
02:00 PM - 06:00 PM
$89.32
Choose your schedule
02:00 PM - 06:00 PM
$89.32
Choose your schedule
02:00 PM - 06:00 PM
$89.32
Choose your schedule
02:00 PM - 06:00 PM
$89.32
Choose your schedule
02:00 PM - 06:00 PM
$89.32
Choose your schedule
02:00 PM - 06:00 PM
$89.32
Choose your schedule
02:00 PM - 06:00 PM
$89.32
Choose your schedule
02:00 PM - 06:00 PM
$89.32
Choose your schedule
02:00 PM - 06:00 PM
$89.32
Choose your schedule
02:00 PM - 06:00 PM
$89.32
Choose your schedule
02:00 PM - 06:00 PM
$89.32
Choose your schedule
02:00 PM - 06:00 PM
$89.32
Choose your schedule
02:00 PM - 06:00 PM
$89.32
Choose your schedule
02:00 PM - 06:00 PM
$89.32
Choose your schedule
02:00 PM - 06:00 PM
$89.32
Choose your schedule
02:00 PM - 06:00 PM
$89.32
Choose your schedule
02:00 PM - 06:00 PM
$89.32
Choose your schedule
02:00 PM - 06:00 PM
$89.32
About the Experience
Join a small-group walking tour of Ponta Delgada and explore the best that Ponta Delgada city has to offer, including its most iconic monuments, a charming botanical garden and little-know works of art.
Ease along picturesque cobblestone streets, while an expert tour guide provides amazing information about the history and culture of this historical city. Learn all about the iconic monument of Portas da Cidade and the Mother Church of Saint Sebastian, one of the oldest and most important buildings in town.
Discover some of the best works of art that are present in Ponta Delgada, some of which are easily missed by many tourists.
Visit an exquisitely designed botanical garden with many peculiar tree species.
Enter an usually inaccessible area of the Church of Santo Cristo and get up and close with the statue that originated the largest religious procession in Portugal.
This tour is an ideal introduction for one of your first afternoons in town.
Inclusions:
All admission fees to paid attractions
Meeting Point/Time:
2 p.m. - Tourist Office in Ponta Delgada center
Notes:
- Total tour length is about 4 km (2.5 miles)
- Wear comfortable walking shoes.
Meeting point:
Tourism Office - Avenida Infante Dom Henrique
9500-769 - Ponta Delgada

Activity provider policies
Cancelations
Up to 7 days before start of trip/activity: 90% refund; Between 7 and 3 days before start of trip/activity: 50% refund; Less than 3 days before start of trip/activity: no refund.
Earn $500*
towards your next trip
Join our Travel Rewards program and receive $500 just for signing up! As a Travel Rewards Member, you'll receive exclusive offers and early access to special deals and sales.