Azores Getaways
Escape to Authentic
Discover the best air-inclusive deals to the Azores, Madeira and mainland Portugal
Premium
See collection
Food and wine
See collection
Adventure
See collection
Island Hopping
See collection
Summer
See collection
Food and wine
See collection
Island Hopping
See collection
The UNESCO World Heritage Sites of the Azores
The Azores are home to 1 UNESCO World Heritage City and to 1 Protected Landscape where the most delicious Azorean wine is produced. Both are dazzling, but quite different. 
Hot Springs in the Azores: Furnas and Beyond
The volcanic origins of the Azores lend these islands their geothermal perks! You can find warm water to relax in year-round in one of the many natural thermal pools and hot springs.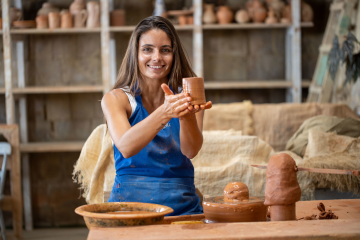 The Unique Culture & Heritage of the Azores, Portugal
These small Portuguese islands have a distinct history and culture all their own, with unique traditions that have withstood the test of time. The Azores are perfectly preserved and ready to be discovered.
Amazing trip. Gorgeous island. Every one was very friendly and welcoming!
Averaging at
835
Likes per deal
The Azores
Lisbon
Algarve
Madeira
Canary Islands
Porto
Trust the local experts
Our experienced staff will help you plan and build your perfect travel itinerary
Hassle-free experience
We help you plan and tailor your entire trip from start to finish
Full support
We're on hand 7 days a week to help from the time you book to after you return from your trip
Save time and money
Connecting you with your ideal vacation package, at an incomparable price
Trust the local experts
Our experienced staff will help you plan and build your perfect travel itinerary
Hassle-free experience
We help you plan and tailor your entire trip from start to finish
Full support
We're on hand 7 days a week to help from the time you book to after you return from your trip
Save time and money
Connecting you with your ideal vacation package, at an incomparable price