São Miguel & Terceira: Fly & Drive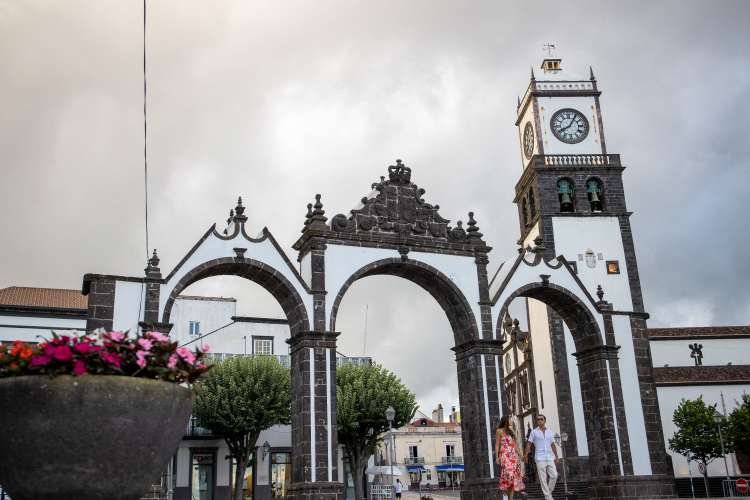 Visit the beautiful and popular islands of São Miguel and Terceira.
Discover the magic of this famous island duo, now including a rental car for your ultimate convenience!
What's Included?
All flights and connections
Accommodations for your destinations
Why we love this deal:
The Favorite Island Duo of All Times: São Miguel and Terceira Islands are the favorite island combination, offering a diverse and captivating Azorean experience.
Freedom to Explore (at your own pace): From São Miguel's lush greenery to Terceira's dramatic cliffs, immerse yourself in nature's wonders.
Thermal Springs & Natural Pools: Relax in thermal springs on São Miguel, and enjoy Terceira's natural ocean swimming pools.
Unique Culture & Traditions: Explore Terceira's UNESCO-listed Angra do Heroísmo and its lively festivities, then savor the cultural uniqueness of São Miguel, from pineapple greenhouses to tea plantations.
Handpicked Accommodations: Enjoy comfortable stays in well-located accommodations.
Tailor-Made: Personalize your experience by extending your stay or adding some exciting local excursions!
Gain Exclusive Access to Member-Only Offers When You Join Our Travel Rewards Program
Itinerary
1
Day 1
Arrival in Terceira Island
Welcome to the Azores! Pick up your car on arrival and let your adventure begin.
Suggestion for the day:
Take the day to stroll around Angra do Heroísmo UNESCO city streets. While walking in this historical hub, its picturesque and joyful vibe will instantly steal your heart. Surrounded by such beauty and vibrance, you'd never imagine that just 40 years ago, on January 1, 1980, a huge earthquake destroyed a large part of this idyllic enclave, leaving more than 70 locals dead. But true to the Azorean spirit, the Terceirenses did not let this natural disaster destroy them. Instead, they rose from the rubble and immediately started rebuilding, soon creating their own unique island legacy. As they rebuilt, the islanders paid extra attention to Angra do Heroísmo's historical center, carefully preserving the majority of its original architectural features.

Sé Cathedral

Capitães-Generais Palace

Garden Duque de Bragança

Alto da Memória Viewpoint

Misericórdia Church

Prainha

Monte Brasil

Duque de Bragança Farmers Market
Day 2
Free Day for Personal Activities (Terceira)
Suggestion for the day:
Terceira's Main Highlights: Explore the rich culture and history of Terceira on this full-day island tour! See Monte Brasil, Baía da Salga, Igreja de São Sebastião, Miradouro da Serra do Cume & Praia da Vitória. Enjoy an authentic lunch with Alcatra de Carne in a local restaurant before heading to Biscoitos & the West Coast.

Monte Brasil
Serretinha Viewpoint
Praia da Vitória city
Serra do Cume
São Sebastião Church
Algar do Carvão Lava Cave
Furnas do Enxofre
Wine Museum
Day 3
Free Day for Personal Activities (Terceira)
Suggestion for the day:
Get Inside a Volcano: Make sure you don't skip a visit to Gruta do Natal, Furnas do Enxofre, and last but not least, the famous Algar do Carvão! Descend 90 m (300 ft) down into one of the only volcanoes in the world that you can actually enter and explore! Algar do Carvão is an ancient lava tube and volcanic chimney that was formed approximately 3,200 years ago, making it quite a sight to behold. For the ultimate geo-tourism itinerary make sure you don't skip a visit to Gruta do Natal and Furnas do Enxofre.
2
Day 4
Flight to São Miguel Island
Pick up your car on arrival and let the second part of your adventure begin.
Suggestion for the day:
Take the day to stroll around Ponta Delgada's city streets. Ponta Delgada, the main city, is not only the hub of the island but the capital of the Azores. Ponta Delgada evokes all the charms of Europe with cobbled streets, sidewalk cafes, and a thriving culinary scene.

Portas da Cidade

Louvre Michaelense

Pineapple Plantations

Matriz Church
Day 5
Free Day for Personal Activities (São Miguel Island)
Suggestion for the day:
Explore the wonders of Sete Cidades, including Lagoa das Sete Cidades, Lagoa de Santiago, Lagoa do Canário, and the captivating Boca do Inferno Viewpoint. Don't miss the chance to venture to the neighboring village of Mosteiros, a perfect spot for a picturesque sunset. While in the western part of the island, treat yourself to the rejuvenating experience of an ocean thermal bath at Ferraria.
Day 6
Free Day for Personal Activities (São Miguel Island)
Suggestion for the day:
Visit Lagoa do Fogo & Furnas: Venture to the island's northern expanse, where you'll encounter the untouched charm of the Protected Natural Reserve of Lagoa do Fogo. Relax in the rejuvenating thermal pools of Caldeira Velha, then marvel at the Salto do Cabrito waterfall. Journey to Furnas and immerse yourself in its myriad attractions, from the serene lake and Pico do Ferro Viewpoint to the unique caldeiras and Terra Nostra Park. Relish local flavors like cozido das Furnas and bolos lêvedos, and experience a fusion of nature and culture that's truly Azorean.
Day 7
Free Day for Personal Activities (São Miguel Island)
Suggestion for the day:
Say Goodbye to the Azores with a Fado Dinner: A captivating and deeply emotional experience that combines the soulful melodies of Fado music with delicious Azorean cuisine. As you enter a cozy, dimly lit restaurant, you'll be enveloped in an atmosphere of nostalgia and tradition. The hauntingly beautiful strains of Fado, performed by local musicians, fill the air, evoking a profound sense of saudade—the Portuguese longing for something lost.
We hope you had a fantastic time in the Azores and look forward to traveling with you again in the future!
*itinerary presented is a suggestion and the length of stay may vary. All tours are suggestions unless clearly stated.
Flexibility

Policy
No Amendment Fees on Our End
We don't charge for our work in changing the initial itinerary.
Full flexibility on Land Arrangements
Change the initial itinerary or cancel your land arrangements for any reason until 14 days before the trip, without penalty*.
Support 7 Days a Week
Our experienced travel agents are are available 7 days a week (16 hours per day) to help with any questions.
About the Destinations:
Unveil the captivating charm of the Azores, a destination where stunning natural wonders and rich cultural heritage coexist in perfect harmony.
The 'Lilac Island': Recognized for its alluring landscapes such as the Serra do Cume, Terceira is frequently dubbed as the 'Lilac Island'.
A Volcanic Wonderland: The island's intriguing volcanic origin has sculpted an ecosystem that is truly unique. Make sure you visit the Algar do Carvão!
A City Shaped by History: Angra do Heroísmo, classified as a World Heritage site by UNESCO in 1983, has been an obligatory port of call since the 15th century. Its development around the bay significantly contributed to the discovery and understanding of the New World.
São Miguel Island
Discover the jewel of the Azores, a place where lush natural beauty and vibrant culture merge seamlessly.
The 'Green Island': Known for its breathtaking landscapes such as the Sete Cidades and Fogo Lakes, São Miguel is often referred to as the 'Green Island'.
A Unique Volcanic Heritage: The island's fascinating volcanic history has created an environment that is truly one-of-a-kind.
Rich Biodiversity and Historical Settlements: As you explore its verdant pastures and striking coastlines, you'll be captivated by the blend of rich biodiversity and historical settlements, making your experience on São Miguel Island genuinely unforgettable.
Check out our Azores Travel Guide for more information and tips.
Reward points discount: -$
0
.00
Notice: Estimated price per person based on 2 adults in a double room.
Need help booking?
Mention the Ref. #10076 and let us know your questions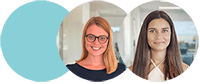 Request to Customize This Package
Continue in another device
Trust the Local Experts
Hassle-free Experience
Full Support
Save Time & Money
Frequently Asked Questions
Contact us
Have questions?
Contact our Support Team
Every day:
09:00 AM
to
01:00 AM
São Miguel & Terceira: Fly & Drive
Unlock a World of Exclusive Perks
Unlock a world of privileges with our Travel Rewards Program. Sign up and instantly enjoy.