The Azores
Everything You Need to Know Before You Go!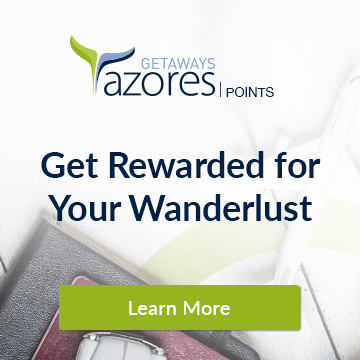 Azores Weather
Summer is the most popular time of year for visitors, but the great thing about the Azores is that due to the mild temperatures year-round, there's no such thing as an "off season" here. In general, the climate is very similar to San Francisco's, meaning it's relatively mild year-round but a bit more humid in summer. Average temperatures sit comfortably at about 13C/55F in the winter and 24˚C/75˚F in the summer, so whether rain or shine, winter or summer, the Azores Islands never lose their charm!
The islands have several microclimates, depending on whether you're by the sea, at the top of a mountain or at the hot springs, so think layers. Since the Azores are located in the middle of the Atlantic Ocean, the weather can change quickly, so it's good to be prepared for an unexpected rain shower. The locals like to say that in the Azores, you can experience all four seasons in one day, so it's best to leave the house prepared for anything.