The Azores
Everything You Need to Know Before You Go!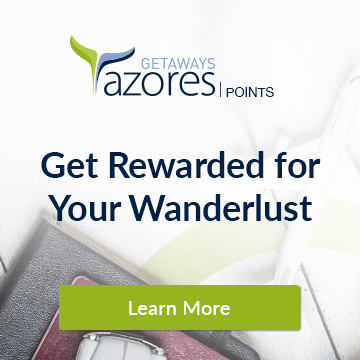 Azores Islands
Nicknamed the Green Island for its lush landscapes and rolling hills, the largest of the Azores is also the most visited of the islands. Read more.
The oldest of the Azores, it's known as the "mother island" of the archipelago. It's a bit flatter than the others, which means it's more of a true beach island, with pale yellow sands and warm water year-round. Read more.
With patchwork fields crisscrossing the emerald landscape and a cow population that's almost double the amount of people, Terceira's gorgeous scenery is reminiscent of the Irish countryside. Read more.
This small island is serene enough to live up to its name, which translates as Enchanting. Graceful white rocks line the coastline, and red-turreted windmills dot the landscape. Read more.
São Jorge may be small, but its scenery is dramatic, shouldered with mountains that tumble into deep ravines, rocky cliffs, crater lakes and characteristic fajãs Read more.
Characterized by black volcanic soil, Pico Island is covered with basalt (lava rock) lined vineyards that are UNESCO World Heritage Sites. Read more.
Nicknamed the "Blue Island" for its bursting of blue hydrangeas that cover the island in the summer months, Faial is also the site of the most recent volcanic eruption in the Azores. Read more.
The island gets its name (meaning Flowers) from the luxuriant botanical garden of a landscape covered in goldenrods and pink and blue hydrangeas. Read more.
The smallest of the Azores, Corvo island has only one village, which is home to 468 locals — one of the smallest communities in Europe. Read more.