The Azores
Everything You Need to Know Before You Go!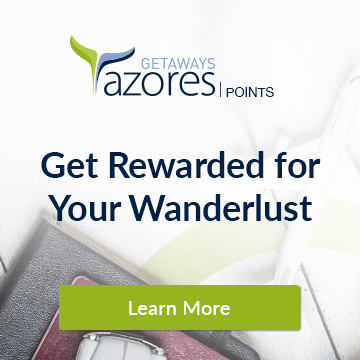 Festivals & Events
The Azores are more than just sun and beaches. They are an oasis of tranquility, a heaven for all things natural, and a sanctuary for the traditional. Visiting the Azores means getting in touch with nature, seeing gorgeous volcanic landscapes with glistening lakes at the bottom of green-lined calderas, dangerous peaks that fall into the sea, intriguing caves that hide surprising secrets, lava tunnels that lead deep into the heart of the earth and awe-inspiring mountain trails that guide you to otherworldly craters.
Festivals and celebrations
The Azorean people have a very religious nature, and this is reflected in the celebrations that they organize throughout the year, in order to pay homage to the divinity. On these occasions, many Azorean descendants as well as tourists flock to the islands in order to take part in the feasts.
One of the largest celebrations of this kind is the Feast of Santo Cristo, on the Island of São Miguel, which takes place each year on the 5th Sunday after Easter, in Ponta Delgada. The main event of the feast consists in a procession through the streets of the city, in which the people of faith follow the statue of Jesus Christ and make promises to the Lord for the year to come. The cult of the Christ is also celebrated on the Island of Graciosa, in August, with equal devotion, and in the various towns and villages of São Miguel, in smaller by equally important measure.
Other religious celebrations include the Divino Espirito Santo feasts, organized in all the islands of the archipelago, the Sanjoaninas on the Island of Terceira, as well as the pilgrimages on the Island of São Jorge, the Nossa Senhora de Lourdes devotion and the festivals of Santa Maria Madalena and Bom Jesus on Pico Island. On Faial, they organize the feast of Nossa Senhora das Angústias and the festival of São João, among others.
There are also non-religious events on the islands, such as the Maré de Agosto music festival from Santa Maria and the Festas da Praia from Terceira, when you get the chance to see "Touradas à corda", a unique event in the world, when bulls are released onto the streets, and guided with ropes through the city. Another tradition in the Azores is the celebration of Carnival, when masked balls are organized throughout the Archipelago.