The Azores Awarded Top Honor as the World's First Leading Sustainable Tourism Destination
The Azores have always been known for being an aesthetically awe-inspiring vacation destination, with the natural beauty of the Portuguese archipelago being best described as nothing short of absolutely breathtaking. It's this priceless natural beauty, and natural resources that accompany it, that the Azores is committed to protecting now, and for the future.
The Azores is showing that dedication and commitment by being proactive in protecting the natural resources of this truly special place. The first step in what will now be a never-ending journey is the Azores having become the very first region in all of Portugal to become a certified sustainable tourist destination.
That's right, as of Dec. 2019, the Azores has been officially recognized as the world's first island archipelago to be certified under the EarthCheck Sustainable Destination program, making it one of the most sustainable tourism destinations in the whole world. This tremendous honor is one currently shared by only 13 regions across the entire globe.
While this is a significant and impressive milestone for the Azores, it is just the first step on the long sustainability journey that lies ahead, and these islands are committed to becoming an even more eco-friendly destination each and every day.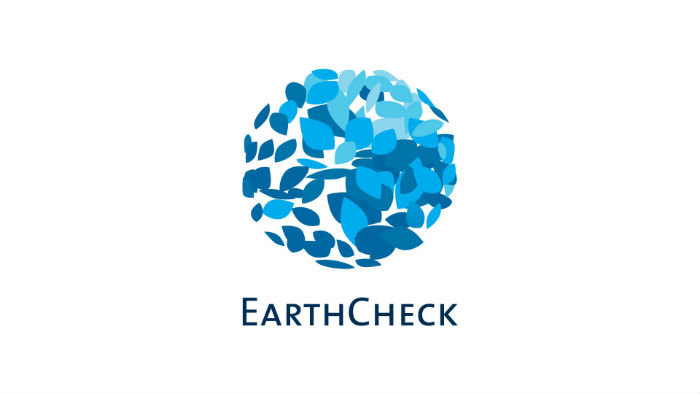 Are you already in love with the Azores? Take a look at our stress-free packages that allow you to book your ultimate island adventure. All our packages are carefully curated by our team of local Azorean Experts so that you don't need to worry about any details – just enjoy your trip!

Well-Earned Recognition: The Azores as a Leading Sustainable Tourism Destination
The Azores earned this honor due to its scoring high marks over a range of specific sustainability criteria, including but not limited to how the Portuguese island archipelago approaches—and actively aims to preserve and protect—nature and the environment, as well as takes into account socio-economic factors and identity/community. Far from being the first honor in green practices, the eco-friendly principles of the Azores have already been recognized by award-winning publications, among which include Quality Coast and National Geographic Traveller Magazine, among many others.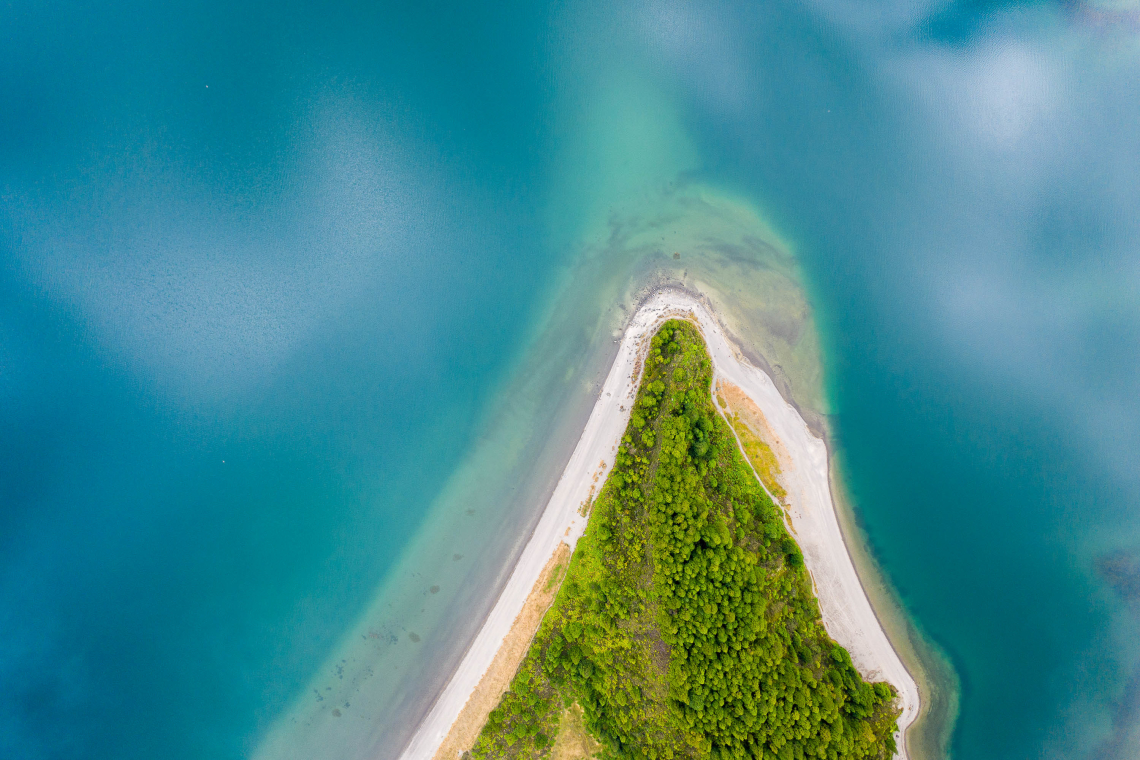 The Why: The Azores' Path to Becoming a Leading Sustainable Tourism Destination

So, what exactly are the Azores fighting so diligently to protect? We're glad you asked. The Azores aims to keep low levels of development (currently only 5% of the Azores' ground is 'built-up' urbanized area) in hopes to preserve its numerous natural "gems", among which include: natural heritage sites, protected marine life and wildlife (think dolphins, sperm whales, great whales, marine turtles, birds, pelagic fish, cold water corals and more!), official UNESCO Biosphere Reserves, and more specifically, 13 caldera lakes, geothermal springs and pools, mountain ranges and reefs, and that's just to start!
Did we also mention the Azores' well-known geological sites? The amazing volcanoes, calderas, lava fields, fumaroles, hot springs, and thermal pools alone are worth every bit of diligent effort the Azores is currently committing to protect. After all, there is simply nothing like the experience of natural beauty you will see when visiting this pristine island paradise.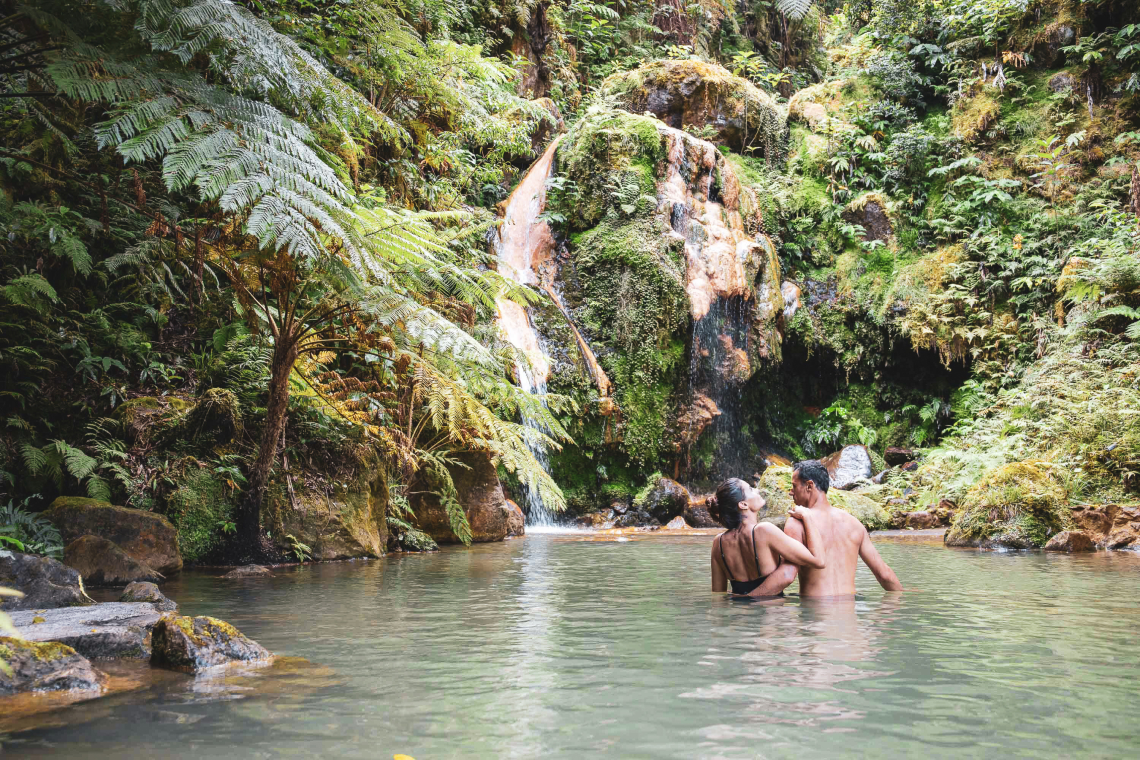 Official Commitment to Sustainability: The Azores Leading the Way in Sustainable Tourism
Determined to not just talk the talk, the Azores government, in partnership with the community and the tourism industry, has now made an official commitment to preserve its natural landscapes, rich culture, and marine ecosystems. The locals appreciate and respect the nature of these islands and want to preserve them just as much as they want to share them with the world. This is why several Azorean companies have also signed the "Cartilha da Sustentabilidade", where they committed to change at least three old habits per year, replacing them with more sustainable practices.
This commitment to sustainability and destination management is especially significant at a time when many destinations in Europe have recognized the need to manage over-tourism. The EarthCheck Sustainable Destinations Program provides a scientific framework to measure and monitor environmental and social impact and to track destination performance against the Sustainable Development Goals (SDGs), the GSTC Destination criteria, and EarthCheck's own Destination Standard, which is currently being used across four continents and eight countries.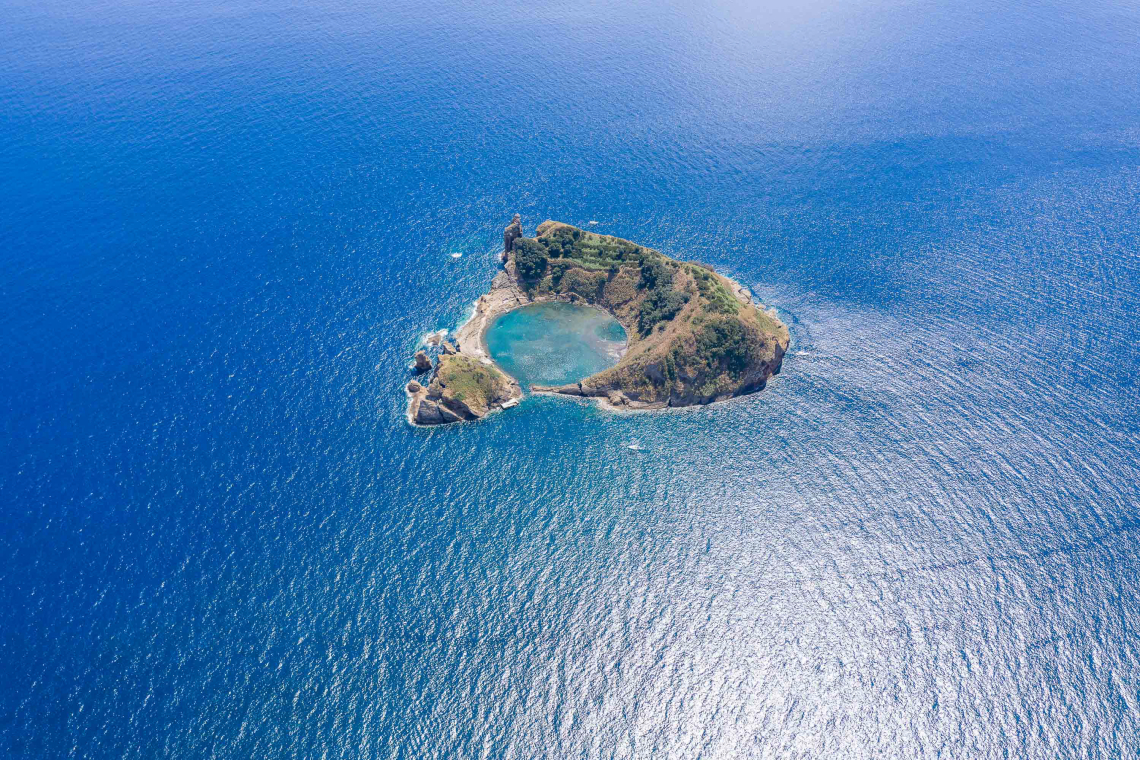 Beyond Expectations: The Azores' Exemplary Journey Towards Sustainable Tourism
The Azores is also taking additional proactive measures, such as utilizing renewable geothermal energy and increasing the number of regulations and protected areas on the island archipelago. And it's only the beginning of better, greener things to come.
Discover the Azores at Your Own Pace: Tailor-Made Trips for a Customizable Island Adventure
If you're looking to explore the Azores at your own pace, we have got you covered. Our team of specialists will work with you to create a custom-made trip that suits your preferences and budget. Whether you want to dive into the thriving marine life, hike through stunning volcanic landscapes, or relax on secluded beaches, our tailor-made packages offer the flexibility and freedom to discover the Hawaii of Europe at your own pace. So why wait? Contact us today and let us help you plan an unforgettable trip to the Azores!