Walking Tours: Fajã da Caldeira de Santo Cristo
Location: São Jorge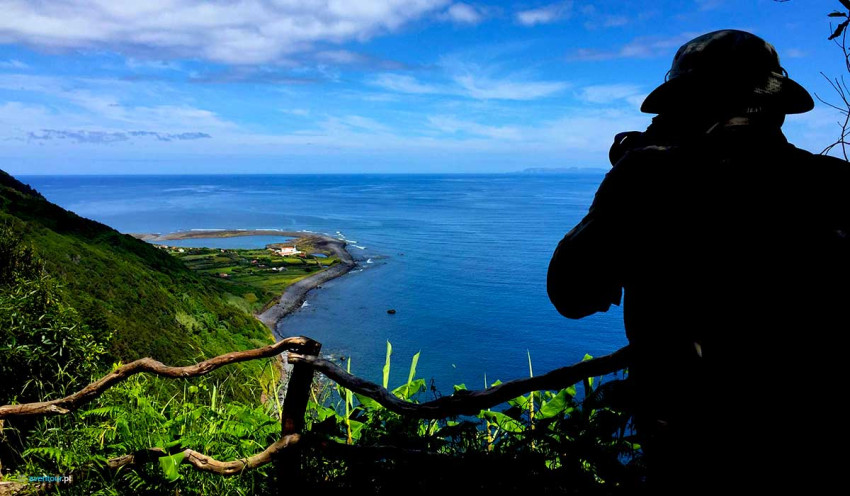 Choose your schedule
09:30 AM - 02:30 PM
$238.18
02:30 PM - 07:30 PM
$238.18
Choose your schedule
09:30 AM - 02:30 PM
$238.18
02:30 PM - 07:30 PM
$238.18
Choose your schedule
09:30 AM - 02:30 PM
$238.18
02:30 PM - 07:30 PM
$238.18
Choose your schedule
09:30 AM - 02:30 PM
$238.18
02:30 PM - 07:30 PM
$238.18
Choose your schedule
09:30 AM - 02:30 PM
$238.18
02:30 PM - 07:30 PM
$238.18
Choose your schedule
09:30 AM - 02:30 PM
$238.18
02:30 PM - 07:30 PM
$238.18
Choose your schedule
09:30 AM - 02:30 PM
$238.18
02:30 PM - 07:30 PM
$238.18
Choose your schedule
09:30 AM - 02:30 PM
$238.18
02:30 PM - 07:30 PM
$238.18
Choose your schedule
09:30 AM - 02:30 PM
$238.18
02:30 PM - 07:30 PM
$238.18
Choose your schedule
09:30 AM - 02:30 PM
$238.18
02:30 PM - 07:30 PM
$238.18
Choose your schedule
09:30 AM - 02:30 PM
$238.18
02:30 PM - 07:30 PM
$238.18
Choose your schedule
09:30 AM - 02:30 PM
$238.18
02:30 PM - 07:30 PM
$238.18
Choose your schedule
09:30 AM - 02:30 PM
$238.18
02:30 PM - 07:30 PM
$238.18
Choose your schedule
09:30 AM - 02:30 PM
$238.18
02:30 PM - 07:30 PM
$238.18
Choose your schedule
09:30 AM - 02:30 PM
$238.18
02:30 PM - 07:30 PM
$238.18
Choose your schedule
09:30 AM - 02:30 PM
$238.18
02:30 PM - 07:30 PM
$238.18
Choose your schedule
09:30 AM - 02:30 PM
$238.18
02:30 PM - 07:30 PM
$238.18
Choose your schedule
09:30 AM - 02:30 PM
$238.18
02:30 PM - 07:30 PM
$238.18
Choose your schedule
09:30 AM - 02:30 PM
$238.18
02:30 PM - 07:30 PM
$238.18
Choose your schedule
09:30 AM - 02:30 PM
$238.18
02:30 PM - 07:30 PM
$238.18
Choose your schedule
09:30 AM - 02:30 PM
$238.18
02:30 PM - 07:30 PM
$238.18
Choose your schedule
09:30 AM - 02:30 PM
$238.18
02:30 PM - 07:30 PM
$238.18
Choose your schedule
09:30 AM - 02:30 PM
$238.18
02:30 PM - 07:30 PM
$238.18
Choose your schedule
09:30 AM - 02:30 PM
$238.18
02:30 PM - 07:30 PM
$238.18
Choose your schedule
09:30 AM - 02:30 PM
$238.18
02:30 PM - 07:30 PM
$238.18
Choose your schedule
09:30 AM - 02:30 PM
$238.18
02:30 PM - 07:30 PM
$238.18
Choose your schedule
09:30 AM - 02:30 PM
$238.18
02:30 PM - 07:30 PM
$238.18
Choose your schedule
09:30 AM - 02:30 PM
$238.18
02:30 PM - 07:30 PM
$238.18
Choose your schedule
09:30 AM - 02:30 PM
$238.18
02:30 PM - 07:30 PM
$238.18
Choose your schedule
09:30 AM - 02:30 PM
$238.18
02:30 PM - 07:30 PM
$238.18
Choose your schedule
09:30 AM - 02:30 PM
$238.18
02:30 PM - 07:30 PM
$238.18
Choose your schedule
09:30 AM - 02:30 PM
$238.18
02:30 PM - 07:30 PM
$238.18
Choose your schedule
09:30 AM - 02:30 PM
$238.18
02:30 PM - 07:30 PM
$238.18
Choose your schedule
09:30 AM - 02:30 PM
$238.18
02:30 PM - 07:30 PM
$238.18
Choose your schedule
09:30 AM - 02:30 PM
$238.18
02:30 PM - 07:30 PM
$238.18
Choose your schedule
09:30 AM - 02:30 PM
$238.18
02:30 PM - 07:30 PM
$238.18
Choose your schedule
09:30 AM - 02:30 PM
$238.18
02:30 PM - 07:30 PM
$238.18
Choose your schedule
09:30 AM - 02:30 PM
$238.18
02:30 PM - 07:30 PM
$238.18
Choose your schedule
09:30 AM - 02:30 PM
$238.18
02:30 PM - 07:30 PM
$238.18
Choose your schedule
09:30 AM - 02:30 PM
$238.18
02:30 PM - 07:30 PM
$238.18
Choose your schedule
09:30 AM - 02:30 PM
$238.18
02:30 PM - 07:30 PM
$238.18
Choose your schedule
09:30 AM - 02:30 PM
$238.18
02:30 PM - 07:30 PM
$238.18
Choose your schedule
09:30 AM - 02:30 PM
$238.18
02:30 PM - 07:30 PM
$238.18
Choose your schedule
09:30 AM - 02:30 PM
$238.18
02:30 PM - 07:30 PM
$238.18
Choose your schedule
09:30 AM - 02:30 PM
$238.18
02:30 PM - 07:30 PM
$238.18
Choose your schedule
09:30 AM - 02:30 PM
$238.18
02:30 PM - 07:30 PM
$238.18
Choose your schedule
09:30 AM - 02:30 PM
$238.18
02:30 PM - 07:30 PM
$238.18
Choose your schedule
09:30 AM - 02:30 PM
$238.18
02:30 PM - 07:30 PM
$238.18
Choose your schedule
09:30 AM - 02:30 PM
$238.18
02:30 PM - 07:30 PM
$238.18
Choose your schedule
09:30 AM - 02:30 PM
$238.18
02:30 PM - 07:30 PM
$238.18
Choose your schedule
09:30 AM - 02:30 PM
$238.18
02:30 PM - 07:30 PM
$238.18
Choose your schedule
09:30 AM - 02:30 PM
$238.18
02:30 PM - 07:30 PM
$238.18
Choose your schedule
09:30 AM - 02:30 PM
$238.18
02:30 PM - 07:30 PM
$238.18
Choose your schedule
09:30 AM - 02:30 PM
$238.18
02:30 PM - 07:30 PM
$238.18
Choose your schedule
09:30 AM - 02:30 PM
$238.18
02:30 PM - 07:30 PM
$238.18
Choose your schedule
09:30 AM - 02:30 PM
$238.18
02:30 PM - 07:30 PM
$238.18
Choose your schedule
09:30 AM - 02:30 PM
$238.18
02:30 PM - 07:30 PM
$238.18
Choose your schedule
09:30 AM - 02:30 PM
$238.18
02:30 PM - 07:30 PM
$238.18
Choose your schedule
09:30 AM - 02:30 PM
$238.18
02:30 PM - 07:30 PM
$238.18
Choose your schedule
09:30 AM - 02:30 PM
$238.18
02:30 PM - 07:30 PM
$238.18
Choose your schedule
09:30 AM - 02:30 PM
$238.18
02:30 PM - 07:30 PM
$238.18
Choose your schedule
09:30 AM - 02:30 PM
$238.18
02:30 PM - 07:30 PM
$238.18
Choose your schedule
09:30 AM - 02:30 PM
$238.18
02:30 PM - 07:30 PM
$238.18
Choose your schedule
09:30 AM - 02:30 PM
$238.18
02:30 PM - 07:30 PM
$238.18
Choose your schedule
09:30 AM - 02:30 PM
$238.18
02:30 PM - 07:30 PM
$238.18
Choose your schedule
09:30 AM - 02:30 PM
$238.18
02:30 PM - 07:30 PM
$238.18
Choose your schedule
09:30 AM - 02:30 PM
$238.18
02:30 PM - 07:30 PM
$238.18
Choose your schedule
09:30 AM - 02:30 PM
$238.18
02:30 PM - 07:30 PM
$238.18
Choose your schedule
09:30 AM - 02:30 PM
$238.18
02:30 PM - 07:30 PM
$238.18
Choose your schedule
09:30 AM - 02:30 PM
$238.18
02:30 PM - 07:30 PM
$238.18
Choose your schedule
09:30 AM - 02:30 PM
$238.18
02:30 PM - 07:30 PM
$238.18
Choose your schedule
09:30 AM - 02:30 PM
$238.18
02:30 PM - 07:30 PM
$238.18
Choose your schedule
09:30 AM - 02:30 PM
$238.18
02:30 PM - 07:30 PM
$238.18
Choose your schedule
09:30 AM - 02:30 PM
$238.18
02:30 PM - 07:30 PM
$238.18
Choose your schedule
09:30 AM - 02:30 PM
$238.18
02:30 PM - 07:30 PM
$238.18
Choose your schedule
09:30 AM - 02:30 PM
$238.18
02:30 PM - 07:30 PM
$238.18
Choose your schedule
09:30 AM - 02:30 PM
$238.18
02:30 PM - 07:30 PM
$238.18
Choose your schedule
09:30 AM - 02:30 PM
$238.18
02:30 PM - 07:30 PM
$238.18
Choose your schedule
09:30 AM - 02:30 PM
$238.18
02:30 PM - 07:30 PM
$238.18
Choose your schedule
09:30 AM - 02:30 PM
$238.18
02:30 PM - 07:30 PM
$238.18
Choose your schedule
09:30 AM - 02:30 PM
$238.18
02:30 PM - 07:30 PM
$238.18
Choose your schedule
09:30 AM - 02:30 PM
$238.18
02:30 PM - 07:30 PM
$238.18
Choose your schedule
09:30 AM - 02:30 PM
$238.18
02:30 PM - 07:30 PM
$238.18
Choose your schedule
09:30 AM - 02:30 PM
$238.18
02:30 PM - 07:30 PM
$238.18
Choose your schedule
09:30 AM - 02:30 PM
$238.18
02:30 PM - 07:30 PM
$238.18
Choose your schedule
09:30 AM - 02:30 PM
$238.18
02:30 PM - 07:30 PM
$238.18
Choose your schedule
09:30 AM - 02:30 PM
$238.18
02:30 PM - 07:30 PM
$238.18
Choose your schedule
09:30 AM - 02:30 PM
$238.18
02:30 PM - 07:30 PM
$238.18
Choose your schedule
09:30 AM - 02:30 PM
$238.18
02:30 PM - 07:30 PM
$238.18
Choose your schedule
09:30 AM - 02:30 PM
$238.18
02:30 PM - 07:30 PM
$238.18
Choose your schedule
09:30 AM - 02:30 PM
$238.18
02:30 PM - 07:30 PM
$238.18
Choose your schedule
09:30 AM - 02:30 PM
$238.18
02:30 PM - 07:30 PM
$238.18
Choose your schedule
09:30 AM - 02:30 PM
$238.18
02:30 PM - 07:30 PM
$238.18
Choose your schedule
09:30 AM - 02:30 PM
$238.18
02:30 PM - 07:30 PM
$238.18
Choose your schedule
09:30 AM - 02:30 PM
$238.18
02:30 PM - 07:30 PM
$238.18
Choose your schedule
09:30 AM - 02:30 PM
$238.18
02:30 PM - 07:30 PM
$238.18
Choose your schedule
09:30 AM - 02:30 PM
$238.18
02:30 PM - 07:30 PM
$238.18
Choose your schedule
09:30 AM - 02:30 PM
$238.18
02:30 PM - 07:30 PM
$238.18
Choose your schedule
09:30 AM - 02:30 PM
$238.18
02:30 PM - 07:30 PM
$238.18
Choose your schedule
09:30 AM - 02:30 PM
$238.18
02:30 PM - 07:30 PM
$238.18
Choose your schedule
09:30 AM - 02:30 PM
$238.18
02:30 PM - 07:30 PM
$238.18
Choose your schedule
09:30 AM - 02:30 PM
$238.18
02:30 PM - 07:30 PM
$238.18
Choose your schedule
09:30 AM - 02:30 PM
$238.18
02:30 PM - 07:30 PM
$238.18
Choose your schedule
09:30 AM - 02:30 PM
$238.18
02:30 PM - 07:30 PM
$238.18
Choose your schedule
09:30 AM - 02:30 PM
$238.18
02:30 PM - 07:30 PM
$238.18
Choose your schedule
09:30 AM - 02:30 PM
$238.18
02:30 PM - 07:30 PM
$238.18
Choose your schedule
09:30 AM - 02:30 PM
$238.18
02:30 PM - 07:30 PM
$238.18
Choose your schedule
09:30 AM - 02:30 PM
$238.18
02:30 PM - 07:30 PM
$238.18
Choose your schedule
09:30 AM - 02:30 PM
$238.18
02:30 PM - 07:30 PM
$238.18
Choose your schedule
09:30 AM - 02:30 PM
$238.18
02:30 PM - 07:30 PM
$238.18
Choose your schedule
09:30 AM - 02:30 PM
$238.18
02:30 PM - 07:30 PM
$238.18
Choose your schedule
09:30 AM - 02:30 PM
$238.18
02:30 PM - 07:30 PM
$238.18
Choose your schedule
09:30 AM - 02:30 PM
$238.18
02:30 PM - 07:30 PM
$238.18
Choose your schedule
09:30 AM - 02:30 PM
$238.18
02:30 PM - 07:30 PM
$238.18
Choose your schedule
09:30 AM - 02:30 PM
$238.18
02:30 PM - 07:30 PM
$238.18
Choose your schedule
09:30 AM - 02:30 PM
$238.18
02:30 PM - 07:30 PM
$238.18
Choose your schedule
09:30 AM - 02:30 PM
$238.18
02:30 PM - 07:30 PM
$238.18
Choose your schedule
09:30 AM - 02:30 PM
$238.18
02:30 PM - 07:30 PM
$238.18
Choose your schedule
09:30 AM - 02:30 PM
$238.18
02:30 PM - 07:30 PM
$238.18
Choose your schedule
09:30 AM - 02:30 PM
$238.18
02:30 PM - 07:30 PM
$238.18
Choose your schedule
09:30 AM - 02:30 PM
$238.18
02:30 PM - 07:30 PM
$238.18
Choose your schedule
09:30 AM - 02:30 PM
$238.18
02:30 PM - 07:30 PM
$238.18
Choose your schedule
09:30 AM - 02:30 PM
$238.18
02:30 PM - 07:30 PM
$238.18
Choose your schedule
09:30 AM - 02:30 PM
$238.18
02:30 PM - 07:30 PM
$238.18
Choose your schedule
09:30 AM - 02:30 PM
$238.18
02:30 PM - 07:30 PM
$238.18
Choose your schedule
09:30 AM - 02:30 PM
$238.18
02:30 PM - 07:30 PM
$238.18
Choose your schedule
09:30 AM - 02:30 PM
$238.18
02:30 PM - 07:30 PM
$238.18
Choose your schedule
09:30 AM - 02:30 PM
$238.18
02:30 PM - 07:30 PM
$238.18
Choose your schedule
09:30 AM - 02:30 PM
$238.18
02:30 PM - 07:30 PM
$238.18
Choose your schedule
09:30 AM - 02:30 PM
$238.18
02:30 PM - 07:30 PM
$238.18
Choose your schedule
09:30 AM - 02:30 PM
$238.18
02:30 PM - 07:30 PM
$238.18
Choose your schedule
09:30 AM - 02:30 PM
$238.18
02:30 PM - 07:30 PM
$238.18
Choose your schedule
09:30 AM - 02:30 PM
$238.18
02:30 PM - 07:30 PM
$238.18
Choose your schedule
09:30 AM - 02:30 PM
$238.18
02:30 PM - 07:30 PM
$238.18
Choose your schedule
09:30 AM - 02:30 PM
$238.18
02:30 PM - 07:30 PM
$238.18
Choose your schedule
09:30 AM - 02:30 PM
$238.18
02:30 PM - 07:30 PM
$238.18
Choose your schedule
09:30 AM - 02:30 PM
$238.18
02:30 PM - 07:30 PM
$238.18
Choose your schedule
09:30 AM - 02:30 PM
$238.18
02:30 PM - 07:30 PM
$238.18
Choose your schedule
09:30 AM - 02:30 PM
$238.18
02:30 PM - 07:30 PM
$238.18
Choose your schedule
09:30 AM - 02:30 PM
$238.18
02:30 PM - 07:30 PM
$238.18
Choose your schedule
09:30 AM - 02:30 PM
$238.18
02:30 PM - 07:30 PM
$238.18
Choose your schedule
09:30 AM - 02:30 PM
$238.18
02:30 PM - 07:30 PM
$238.18
Choose your schedule
09:30 AM - 02:30 PM
$238.18
02:30 PM - 07:30 PM
$238.18
Choose your schedule
09:30 AM - 02:30 PM
$238.18
02:30 PM - 07:30 PM
$238.18
Choose your schedule
09:30 AM - 02:30 PM
$238.18
02:30 PM - 07:30 PM
$238.18
Choose your schedule
09:30 AM - 02:30 PM
$238.18
02:30 PM - 07:30 PM
$238.18
Choose your schedule
09:30 AM - 02:30 PM
$238.18
02:30 PM - 07:30 PM
$238.18
Choose your schedule
09:30 AM - 02:30 PM
$238.18
02:30 PM - 07:30 PM
$238.18
Choose your schedule
09:30 AM - 02:30 PM
$238.18
02:30 PM - 07:30 PM
$238.18
Choose your schedule
09:30 AM - 02:30 PM
$238.18
02:30 PM - 07:30 PM
$238.18
Choose your schedule
09:30 AM - 02:30 PM
$238.18
02:30 PM - 07:30 PM
$238.18
Choose your schedule
09:30 AM - 02:30 PM
$238.18
02:30 PM - 07:30 PM
$238.18
Choose your schedule
09:30 AM - 02:30 PM
$238.18
02:30 PM - 07:30 PM
$238.18
Choose your schedule
09:30 AM - 02:30 PM
$238.18
02:30 PM - 07:30 PM
$238.18
Choose your schedule
09:30 AM - 02:30 PM
$238.18
02:30 PM - 07:30 PM
$238.18
Choose your schedule
09:30 AM - 02:30 PM
$238.18
02:30 PM - 07:30 PM
$238.18
Choose your schedule
09:30 AM - 02:30 PM
$238.18
02:30 PM - 07:30 PM
$238.18
Choose your schedule
09:30 AM - 02:30 PM
$238.18
02:30 PM - 07:30 PM
$238.18
Choose your schedule
09:30 AM - 02:30 PM
$238.18
02:30 PM - 07:30 PM
$238.18
Choose your schedule
09:30 AM - 02:30 PM
$238.18
02:30 PM - 07:30 PM
$238.18
Choose your schedule
09:30 AM - 02:30 PM
$238.18
02:30 PM - 07:30 PM
$238.18
Choose your schedule
09:30 AM - 02:30 PM
$238.18
02:30 PM - 07:30 PM
$238.18
Choose your schedule
09:30 AM - 02:30 PM
$238.18
02:30 PM - 07:30 PM
$238.18
Choose your schedule
09:30 AM - 02:30 PM
$238.18
02:30 PM - 07:30 PM
$238.18
Choose your schedule
09:30 AM - 02:30 PM
$238.18
02:30 PM - 07:30 PM
$238.18
Choose your schedule
09:30 AM - 02:30 PM
$238.18
02:30 PM - 07:30 PM
$238.18
Choose your schedule
09:30 AM - 02:30 PM
$238.18
02:30 PM - 07:30 PM
$238.18
Choose your schedule
09:30 AM - 02:30 PM
$238.18
02:30 PM - 07:30 PM
$238.18
Choose your schedule
09:30 AM - 02:30 PM
$238.18
02:30 PM - 07:30 PM
$238.18
Choose your schedule
09:30 AM - 02:30 PM
$238.18
02:30 PM - 07:30 PM
$238.18
Choose your schedule
09:30 AM - 02:30 PM
$238.18
02:30 PM - 07:30 PM
$238.18
Choose your schedule
09:30 AM - 02:30 PM
$238.18
02:30 PM - 07:30 PM
$238.18
Choose your schedule
09:30 AM - 02:30 PM
$238.18
02:30 PM - 07:30 PM
$238.18
Choose your schedule
09:30 AM - 02:30 PM
$238.18
02:30 PM - 07:30 PM
$238.18
Choose your schedule
09:30 AM - 02:30 PM
$238.18
02:30 PM - 07:30 PM
$238.18
Choose your schedule
09:30 AM - 02:30 PM
$238.18
02:30 PM - 07:30 PM
$238.18
Choose your schedule
09:30 AM - 02:30 PM
$238.18
02:30 PM - 07:30 PM
$238.18
Choose your schedule
09:30 AM - 02:30 PM
$238.18
02:30 PM - 07:30 PM
$238.18
Choose your schedule
09:30 AM - 02:30 PM
$238.18
02:30 PM - 07:30 PM
$238.18
Choose your schedule
09:30 AM - 02:30 PM
$238.18
02:30 PM - 07:30 PM
$238.18
Choose your schedule
09:30 AM - 02:30 PM
$238.18
02:30 PM - 07:30 PM
$238.18
Choose your schedule
09:30 AM - 02:30 PM
$238.18
02:30 PM - 07:30 PM
$238.18
Choose your schedule
09:30 AM - 02:30 PM
$238.18
02:30 PM - 07:30 PM
$238.18
Choose your schedule
09:30 AM - 02:30 PM
$238.18
02:30 PM - 07:30 PM
$238.18
Choose your schedule
09:30 AM - 02:30 PM
$238.18
02:30 PM - 07:30 PM
$238.18
Choose your schedule
09:30 AM - 02:30 PM
$238.18
02:30 PM - 07:30 PM
$238.18
Choose your schedule
09:30 AM - 02:30 PM
$238.18
02:30 PM - 07:30 PM
$238.18
Choose your schedule
09:30 AM - 02:30 PM
$238.18
02:30 PM - 07:30 PM
$238.18
Choose your schedule
09:30 AM - 02:30 PM
$238.18
02:30 PM - 07:30 PM
$238.18
Choose your schedule
09:30 AM - 02:30 PM
$238.18
02:30 PM - 07:30 PM
$238.18
Choose your schedule
09:30 AM - 02:30 PM
$238.18
02:30 PM - 07:30 PM
$238.18
Choose your schedule
09:30 AM - 02:30 PM
$238.18
02:30 PM - 07:30 PM
$238.18
Choose your schedule
09:30 AM - 02:30 PM
$238.18
02:30 PM - 07:30 PM
$238.18
Choose your schedule
09:30 AM - 02:30 PM
$238.18
02:30 PM - 07:30 PM
$238.18
Choose your schedule
09:30 AM - 02:30 PM
$238.18
02:30 PM - 07:30 PM
$238.18
Choose your schedule
09:30 AM - 02:30 PM
$238.18
02:30 PM - 07:30 PM
$238.18
Choose your schedule
09:30 AM - 02:30 PM
$238.18
02:30 PM - 07:30 PM
$238.18
Choose your schedule
09:30 AM - 02:30 PM
$238.18
02:30 PM - 07:30 PM
$238.18
Choose your schedule
09:30 AM - 02:30 PM
$238.18
02:30 PM - 07:30 PM
$238.18
Choose your schedule
09:30 AM - 02:30 PM
$238.18
02:30 PM - 07:30 PM
$238.18
Choose your schedule
09:30 AM - 02:30 PM
$238.18
02:30 PM - 07:30 PM
$238.18
Choose your schedule
09:30 AM - 02:30 PM
$238.18
02:30 PM - 07:30 PM
$238.18
Choose your schedule
09:30 AM - 02:30 PM
$238.18
02:30 PM - 07:30 PM
$238.18
Choose your schedule
09:30 AM - 02:30 PM
$238.18
02:30 PM - 07:30 PM
$238.18
Choose your schedule
09:30 AM - 02:30 PM
$238.18
02:30 PM - 07:30 PM
$238.18
Choose your schedule
09:30 AM - 02:30 PM
$238.18
02:30 PM - 07:30 PM
$238.18
Choose your schedule
09:30 AM - 02:30 PM
$238.18
02:30 PM - 07:30 PM
$238.18
Choose your schedule
09:30 AM - 02:30 PM
$238.18
02:30 PM - 07:30 PM
$238.18
Choose your schedule
09:30 AM - 02:30 PM
$238.18
02:30 PM - 07:30 PM
$238.18
Choose your schedule
09:30 AM - 02:30 PM
$238.18
02:30 PM - 07:30 PM
$238.18
Choose your schedule
09:30 AM - 02:30 PM
$238.18
02:30 PM - 07:30 PM
$238.18
Choose your schedule
09:30 AM - 02:30 PM
$238.18
02:30 PM - 07:30 PM
$238.18
Choose your schedule
09:30 AM - 02:30 PM
$238.18
02:30 PM - 07:30 PM
$238.18
Choose your schedule
09:30 AM - 02:30 PM
$238.18
02:30 PM - 07:30 PM
$238.18
Choose your schedule
09:30 AM - 02:30 PM
$238.18
02:30 PM - 07:30 PM
$238.18
Choose your schedule
09:30 AM - 02:30 PM
$238.18
02:30 PM - 07:30 PM
$238.18
Choose your schedule
09:30 AM - 02:30 PM
$238.18
02:30 PM - 07:30 PM
$238.18
Choose your schedule
09:30 AM - 02:30 PM
$238.18
02:30 PM - 07:30 PM
$238.18
Choose your schedule
09:30 AM - 02:30 PM
$238.18
02:30 PM - 07:30 PM
$238.18
Choose your schedule
09:30 AM - 02:30 PM
$238.18
02:30 PM - 07:30 PM
$238.18
Choose your schedule
09:30 AM - 02:30 PM
$238.18
02:30 PM - 07:30 PM
$238.18
Choose your schedule
09:30 AM - 02:30 PM
$238.18
02:30 PM - 07:30 PM
$238.18
Choose your schedule
09:30 AM - 02:30 PM
$238.18
02:30 PM - 07:30 PM
$238.18
Choose your schedule
09:30 AM - 02:30 PM
$238.18
02:30 PM - 07:30 PM
$238.18
Choose your schedule
09:30 AM - 02:30 PM
$238.18
02:30 PM - 07:30 PM
$238.18
Choose your schedule
09:30 AM - 02:30 PM
$238.18
02:30 PM - 07:30 PM
$238.18
Choose your schedule
09:30 AM - 02:30 PM
$238.18
02:30 PM - 07:30 PM
$238.18
Choose your schedule
09:30 AM - 02:30 PM
$238.18
02:30 PM - 07:30 PM
$238.18
Choose your schedule
09:30 AM - 02:30 PM
$238.18
02:30 PM - 07:30 PM
$238.18
Choose your schedule
09:30 AM - 02:30 PM
$238.18
02:30 PM - 07:30 PM
$238.18
Choose your schedule
09:30 AM - 02:30 PM
$238.18
02:30 PM - 07:30 PM
$238.18
Choose your schedule
09:30 AM - 02:30 PM
$238.18
02:30 PM - 07:30 PM
$238.18
Choose your schedule
09:30 AM - 02:30 PM
$238.18
02:30 PM - 07:30 PM
$238.18
Choose your schedule
09:30 AM - 02:30 PM
$238.18
02:30 PM - 07:30 PM
$238.18
Choose your schedule
09:30 AM - 02:30 PM
$238.18
02:30 PM - 07:30 PM
$238.18
Choose your schedule
09:30 AM - 02:30 PM
$238.18
02:30 PM - 07:30 PM
$238.18
Choose your schedule
09:30 AM - 02:30 PM
$238.18
02:30 PM - 07:30 PM
$238.18
Choose your schedule
09:30 AM - 02:30 PM
$238.18
02:30 PM - 07:30 PM
$238.18
Choose your schedule
09:30 AM - 02:30 PM
$238.18
02:30 PM - 07:30 PM
$238.18
Choose your schedule
09:30 AM - 02:30 PM
$238.18
02:30 PM - 07:30 PM
$238.18
Choose your schedule
09:30 AM - 02:30 PM
$238.18
02:30 PM - 07:30 PM
$238.18
Choose your schedule
09:30 AM - 02:30 PM
$238.18
02:30 PM - 07:30 PM
$238.18
Choose your schedule
09:30 AM - 02:30 PM
$238.18
02:30 PM - 07:30 PM
$238.18
Choose your schedule
09:30 AM - 02:30 PM
$238.18
02:30 PM - 07:30 PM
$238.18
Choose your schedule
09:30 AM - 02:30 PM
$238.18
02:30 PM - 07:30 PM
$238.18
Choose your schedule
09:30 AM - 02:30 PM
$238.18
02:30 PM - 07:30 PM
$238.18
Choose your schedule
09:30 AM - 02:30 PM
$238.18
02:30 PM - 07:30 PM
$238.18
Choose your schedule
09:30 AM - 02:30 PM
$238.18
02:30 PM - 07:30 PM
$238.18
Choose your schedule
09:30 AM - 02:30 PM
$238.18
02:30 PM - 07:30 PM
$238.18
Choose your schedule
09:30 AM - 02:30 PM
$238.18
02:30 PM - 07:30 PM
$238.18
Choose your schedule
09:30 AM - 02:30 PM
$238.18
02:30 PM - 07:30 PM
$238.18
Choose your schedule
09:30 AM - 02:30 PM
$238.18
02:30 PM - 07:30 PM
$238.18
Choose your schedule
09:30 AM - 02:30 PM
$238.18
02:30 PM - 07:30 PM
$238.18
Choose your schedule
09:30 AM - 02:30 PM
$238.18
02:30 PM - 07:30 PM
$238.18
Choose your schedule
09:30 AM - 02:30 PM
$238.18
02:30 PM - 07:30 PM
$238.18
Choose your schedule
09:30 AM - 02:30 PM
$238.18
02:30 PM - 07:30 PM
$238.18
Choose your schedule
09:30 AM - 02:30 PM
$238.18
02:30 PM - 07:30 PM
$238.18
Choose your schedule
09:30 AM - 02:30 PM
$238.18
02:30 PM - 07:30 PM
$238.18
Choose your schedule
09:30 AM - 02:30 PM
$238.18
02:30 PM - 07:30 PM
$238.18
Choose your schedule
09:30 AM - 02:30 PM
$238.18
02:30 PM - 07:30 PM
$238.18
Choose your schedule
09:30 AM - 02:30 PM
$238.18
02:30 PM - 07:30 PM
$238.18
Choose your schedule
09:30 AM - 02:30 PM
$238.18
02:30 PM - 07:30 PM
$238.18
Choose your schedule
09:30 AM - 02:30 PM
$238.18
02:30 PM - 07:30 PM
$238.18
Choose your schedule
09:30 AM - 02:30 PM
$238.18
02:30 PM - 07:30 PM
$238.18
Choose your schedule
09:30 AM - 02:30 PM
$238.18
02:30 PM - 07:30 PM
$238.18
Choose your schedule
09:30 AM - 02:30 PM
$238.18
02:30 PM - 07:30 PM
$238.18
Choose your schedule
09:30 AM - 02:30 PM
$238.18
02:30 PM - 07:30 PM
$238.18
Choose your schedule
09:30 AM - 02:30 PM
$238.18
02:30 PM - 07:30 PM
$238.18
Choose your schedule
09:30 AM - 02:30 PM
$238.18
02:30 PM - 07:30 PM
$238.18
Choose your schedule
09:30 AM - 02:30 PM
$238.18
02:30 PM - 07:30 PM
$238.18
Choose your schedule
09:30 AM - 02:30 PM
$238.18
02:30 PM - 07:30 PM
$238.18
Choose your schedule
09:30 AM - 02:30 PM
$238.18
02:30 PM - 07:30 PM
$238.18
Choose your schedule
09:30 AM - 02:30 PM
$238.18
02:30 PM - 07:30 PM
$238.18
Choose your schedule
09:30 AM - 02:30 PM
$238.18
02:30 PM - 07:30 PM
$238.18
Choose your schedule
09:30 AM - 02:30 PM
$238.18
02:30 PM - 07:30 PM
$238.18
Choose your schedule
09:30 AM - 02:30 PM
$238.18
02:30 PM - 07:30 PM
$238.18
Choose your schedule
09:30 AM - 02:30 PM
$238.18
02:30 PM - 07:30 PM
$238.18
Choose your schedule
09:30 AM - 02:30 PM
$238.18
02:30 PM - 07:30 PM
$238.18
Choose your schedule
09:30 AM - 02:30 PM
$238.18
02:30 PM - 07:30 PM
$238.18
Choose your schedule
09:30 AM - 02:30 PM
$238.18
02:30 PM - 07:30 PM
$238.18
Choose your schedule
09:30 AM - 02:30 PM
$238.18
02:30 PM - 07:30 PM
$238.18
Choose your schedule
09:30 AM - 02:30 PM
$238.18
02:30 PM - 07:30 PM
$238.18
Choose your schedule
09:30 AM - 02:30 PM
$238.18
02:30 PM - 07:30 PM
$238.18
Choose your schedule
09:30 AM - 02:30 PM
$238.18
02:30 PM - 07:30 PM
$238.18
Choose your schedule
09:30 AM - 02:30 PM
$238.18
02:30 PM - 07:30 PM
$238.18
Choose your schedule
09:30 AM - 02:30 PM
$238.18
02:30 PM - 07:30 PM
$238.18
Choose your schedule
09:30 AM - 02:30 PM
$238.18
02:30 PM - 07:30 PM
$238.18
Choose your schedule
09:30 AM - 02:30 PM
$238.18
02:30 PM - 07:30 PM
$238.18
Choose your schedule
09:30 AM - 02:30 PM
$238.18
02:30 PM - 07:30 PM
$238.18
Choose your schedule
09:30 AM - 02:30 PM
$238.18
02:30 PM - 07:30 PM
$238.18
Choose your schedule
09:30 AM - 02:30 PM
$238.18
02:30 PM - 07:30 PM
$238.18
Choose your schedule
09:30 AM - 02:30 PM
$238.18
02:30 PM - 07:30 PM
$238.18
Choose your schedule
09:30 AM - 02:30 PM
$238.18
02:30 PM - 07:30 PM
$238.18
Choose your schedule
09:30 AM - 02:30 PM
$238.18
02:30 PM - 07:30 PM
$238.18
Choose your schedule
09:30 AM - 02:30 PM
$238.18
02:30 PM - 07:30 PM
$238.18
Choose your schedule
09:30 AM - 02:30 PM
$238.18
02:30 PM - 07:30 PM
$238.18
Choose your schedule
09:30 AM - 02:30 PM
$238.18
02:30 PM - 07:30 PM
$238.18
Choose your schedule
09:30 AM - 02:30 PM
$238.18
02:30 PM - 07:30 PM
$238.18
Choose your schedule
09:30 AM - 02:30 PM
$238.18
02:30 PM - 07:30 PM
$238.18
Choose your schedule
09:30 AM - 02:30 PM
$238.18
02:30 PM - 07:30 PM
$238.18
Choose your schedule
09:30 AM - 02:30 PM
$238.18
02:30 PM - 07:30 PM
$238.18
Choose your schedule
09:30 AM - 02:30 PM
$238.18
02:30 PM - 07:30 PM
$238.18
Choose your schedule
09:30 AM - 02:30 PM
$238.18
02:30 PM - 07:30 PM
$238.18
Choose your schedule
09:30 AM - 02:30 PM
$238.18
02:30 PM - 07:30 PM
$238.18
Choose your schedule
09:30 AM - 02:30 PM
$238.18
02:30 PM - 07:30 PM
$238.18
Choose your schedule
09:30 AM - 02:30 PM
$238.18
02:30 PM - 07:30 PM
$238.18
Choose your schedule
09:30 AM - 02:30 PM
$238.18
02:30 PM - 07:30 PM
$238.18
Choose your schedule
09:30 AM - 02:30 PM
$238.18
02:30 PM - 07:30 PM
$238.18
Choose your schedule
09:30 AM - 02:30 PM
$238.18
02:30 PM - 07:30 PM
$238.18
Choose your schedule
09:30 AM - 02:30 PM
$238.18
02:30 PM - 07:30 PM
$238.18
Choose your schedule
09:30 AM - 02:30 PM
$238.18
02:30 PM - 07:30 PM
$238.18
Choose your schedule
09:30 AM - 02:30 PM
$238.18
02:30 PM - 07:30 PM
$238.18
Choose your schedule
09:30 AM - 02:30 PM
$238.18
02:30 PM - 07:30 PM
$238.18
Choose your schedule
09:30 AM - 02:30 PM
$238.18
02:30 PM - 07:30 PM
$238.18
Choose your schedule
09:30 AM - 02:30 PM
$238.18
02:30 PM - 07:30 PM
$238.18
Choose your schedule
09:30 AM - 02:30 PM
$238.18
02:30 PM - 07:30 PM
$238.18
Choose your schedule
09:30 AM - 02:30 PM
$238.18
02:30 PM - 07:30 PM
$238.18
Choose your schedule
09:30 AM - 02:30 PM
$238.18
02:30 PM - 07:30 PM
$238.18
Choose your schedule
09:30 AM - 02:30 PM
$238.18
02:30 PM - 07:30 PM
$238.18
Choose your schedule
09:30 AM - 02:30 PM
$238.18
02:30 PM - 07:30 PM
$238.18
Choose your schedule
09:30 AM - 02:30 PM
$238.18
02:30 PM - 07:30 PM
$238.18
Choose your schedule
09:30 AM - 02:30 PM
$238.18
02:30 PM - 07:30 PM
$238.18
Choose your schedule
09:30 AM - 02:30 PM
$238.18
02:30 PM - 07:30 PM
$238.18
Choose your schedule
09:30 AM - 02:30 PM
$238.18
02:30 PM - 07:30 PM
$238.18
Choose your schedule
09:30 AM - 02:30 PM
$238.18
02:30 PM - 07:30 PM
$238.18
Choose your schedule
09:30 AM - 02:30 PM
$238.18
02:30 PM - 07:30 PM
$238.18
Choose your schedule
09:30 AM - 02:30 PM
$238.18
02:30 PM - 07:30 PM
$238.18
Choose your schedule
09:30 AM - 02:30 PM
$238.18
02:30 PM - 07:30 PM
$238.18
Choose your schedule
09:30 AM - 02:30 PM
$238.18
02:30 PM - 07:30 PM
$238.18
Choose your schedule
09:30 AM - 02:30 PM
$238.18
02:30 PM - 07:30 PM
$238.18
Choose your schedule
09:30 AM - 02:30 PM
$238.18
02:30 PM - 07:30 PM
$238.18
Choose your schedule
09:30 AM - 02:30 PM
$238.18
02:30 PM - 07:30 PM
$238.18
Choose your schedule
09:30 AM - 02:30 PM
$238.18
02:30 PM - 07:30 PM
$238.18
Choose your schedule
09:30 AM - 02:30 PM
$238.18
02:30 PM - 07:30 PM
$238.18
Choose your schedule
09:30 AM - 02:30 PM
$238.18
02:30 PM - 07:30 PM
$238.18
Choose your schedule
09:30 AM - 02:30 PM
$238.18
02:30 PM - 07:30 PM
$238.18
Choose your schedule
09:30 AM - 02:30 PM
$238.18
02:30 PM - 07:30 PM
$238.18
Choose your schedule
09:30 AM - 02:30 PM
$238.18
02:30 PM - 07:30 PM
$238.18
Choose your schedule
09:30 AM - 02:30 PM
$238.18
02:30 PM - 07:30 PM
$238.18
Choose your schedule
09:30 AM - 02:30 PM
$238.18
02:30 PM - 07:30 PM
$238.18
Choose your schedule
09:30 AM - 02:30 PM
$238.18
02:30 PM - 07:30 PM
$238.18
Choose your schedule
09:30 AM - 02:30 PM
$238.18
02:30 PM - 07:30 PM
$238.18
Choose your schedule
09:30 AM - 02:30 PM
$238.18
02:30 PM - 07:30 PM
$238.18
Choose your schedule
09:30 AM - 02:30 PM
$238.18
02:30 PM - 07:30 PM
$238.18
Choose your schedule
09:30 AM - 02:30 PM
$238.18
02:30 PM - 07:30 PM
$238.18
Choose your schedule
09:30 AM - 02:30 PM
$238.18
02:30 PM - 07:30 PM
$238.18
Choose your schedule
09:30 AM - 02:30 PM
$238.18
02:30 PM - 07:30 PM
$238.18
Choose your schedule
09:30 AM - 02:30 PM
$238.18
02:30 PM - 07:30 PM
$238.18
Choose your schedule
09:30 AM - 02:30 PM
$238.18
02:30 PM - 07:30 PM
$238.18
Choose your schedule
09:30 AM - 02:30 PM
$238.18
02:30 PM - 07:30 PM
$238.18
Choose your schedule
09:30 AM - 02:30 PM
$238.18
02:30 PM - 07:30 PM
$238.18
Choose your schedule
09:30 AM - 02:30 PM
$238.18
02:30 PM - 07:30 PM
$238.18
Choose your schedule
09:30 AM - 02:30 PM
$238.18
02:30 PM - 07:30 PM
$238.18
Choose your schedule
09:30 AM - 02:30 PM
$238.18
02:30 PM - 07:30 PM
$238.18
Choose your schedule
09:30 AM - 02:30 PM
$238.18
02:30 PM - 07:30 PM
$238.18
Choose your schedule
09:30 AM - 02:30 PM
$238.18
02:30 PM - 07:30 PM
$238.18
Choose your schedule
09:30 AM - 02:30 PM
$238.18
02:30 PM - 07:30 PM
$238.18
Choose your schedule
09:30 AM - 02:30 PM
$238.18
02:30 PM - 07:30 PM
$238.18
Choose your schedule
09:30 AM - 02:30 PM
$238.18
02:30 PM - 07:30 PM
$238.18
About the Experience
This is a traditional route to get to Fajã da Caldeira Santo Cristo, situated between the cliffs and the sea. The most impressive in this fajã is its isolation and consequent inaccessibility. However there are still a few people who remained there after the 1980 earthquake, unwilling to abandon the fajã. Twelve is the number of people living there during the twelve months of the year.
The first part of the walking has a distance of 5 km through a valley until we reach the so called Fajã da Caldeira de Cima. In this place, some years ago, the inhabitants of the Fajã da Caldeira de Santo Cristo spent some months in the summer with their families and pets.
Along the way we can appreciate the water mills, which were once used to grind corn and wheat.
On reaching Caldeira de Cima, the first of the sixth fajãs we will go on this tour by watching streams that give place to beautiful waterfalls of crystal clear water, inviting for a swim. If you want to have this amazing experience, we will stop in order to enjoy this gift of nature. Then we follow up to the sightseeing where we will have the first view of the Paradise - Fajã da Caldeira de Santo Cristo. It is time to contemplate...
Leaving the valley behind and heading towards Fajã da Caldeira de Santo Cristo, you can have a glimpse at the slope on the east of the island and listen to the explanation of our guides for, for example, the formation of all Fajãs.
(...) We got to the place where time does not exist, where the past and future are present and the soul is small by so much to watching (...)
After a swim in the natural lake and a delicious lunch, let's take a tour to visit Fajã da Caldeira de Santo Cristo and make contact with some locals.
Now it is time to complete the trekking of 5 km and go on enjoying the scenery, always followed by the sound of waves that echoes on the cliff all the way to Fajã dos Cubres, passing by Fajã dos Tijolos and Fajã do Belo.
Once in Fajã dos Cubres, the finishing point of this tour, we will visit the lagoon where we can, hopefully, observe some migratory birds that use its margins as a waypoint. We finish with a visit to the church of Nossa Senhora de Lurdes.
We'll leave Fajã dos Cubres in our transfer, going through Fajã da Bitesga and stopping at the sightseeing to say goodbye, with one last photo, to this place "blessed by god and nature."
Trekking distance: 10km
Trekking duration: 3h
Places to visit: Cascata da Caldeira de Cima, Fajã da Caldeira de Santo Cristo, Igreja Caldeira, Centro de interpretação da Caldeira, Fajã dos Tijolos, Fajã do Belo e Fajã dos Cubres
Included: Insurance, Transfers to and from Aventour Center (Calheta), Water, Snack, Guides and Visits.
Meeting point:
Serra do Topo - Estacionamento
9850 - Calheta

Earn $500*
towards your next trip
Join our Travel Rewards program and receive $500 just for signing up! As a Travel Rewards Member, you'll receive exclusive offers and early access to special deals and sales.