Sightseeing Tours: Lisbon Classic
Location: Lisbon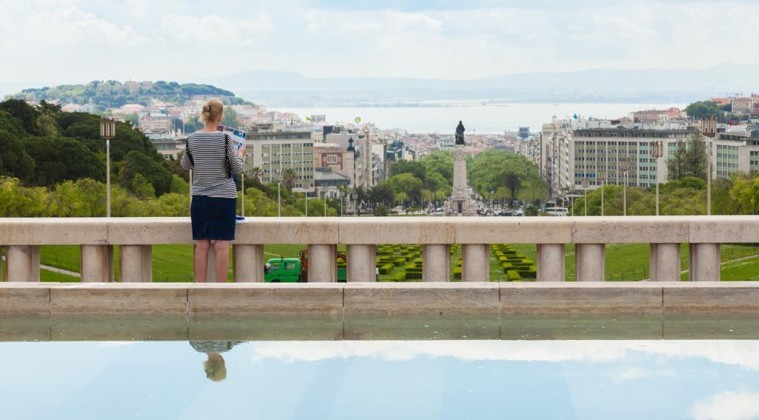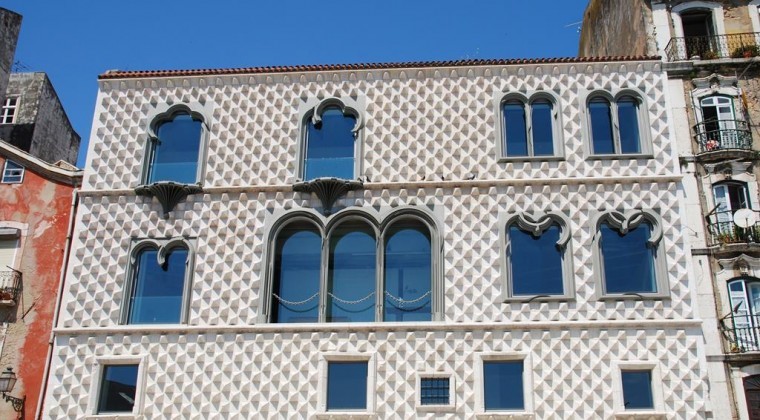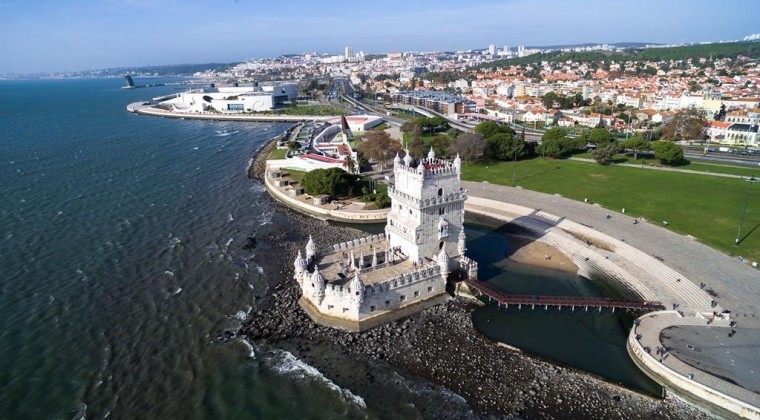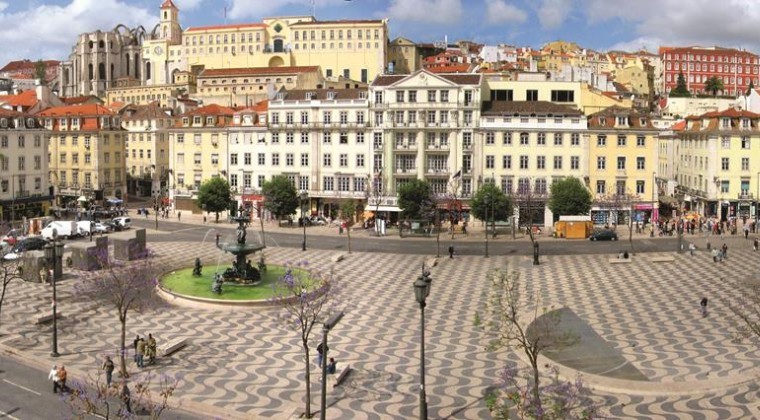 Choose your schedule
08:45 AM - 01:00 PM
$111.93
Choose your schedule
08:45 AM - 01:00 PM
$111.93
Choose your schedule
08:45 AM - 01:00 PM
$111.93
Choose your schedule
08:45 AM - 01:00 PM
$111.93
Choose your schedule
08:45 AM - 01:00 PM
$111.93
Choose your schedule
08:45 AM - 01:00 PM
$111.93
Choose your schedule
08:45 AM - 01:00 PM
$111.93
Choose your schedule
08:45 AM - 01:00 PM
$111.93
Choose your schedule
08:45 AM - 01:00 PM
$111.93
Choose your schedule
08:45 AM - 01:00 PM
$111.93
Choose your schedule
08:45 AM - 01:00 PM
$111.93
Choose your schedule
08:45 AM - 01:00 PM
$111.93
Choose your schedule
08:45 AM - 01:00 PM
$111.93
Choose your schedule
08:45 AM - 01:00 PM
$111.93
Choose your schedule
08:45 AM - 01:00 PM
$111.93
Choose your schedule
08:45 AM - 01:00 PM
$111.93
Choose your schedule
08:45 AM - 01:00 PM
$111.93
Choose your schedule
08:45 AM - 01:00 PM
$111.93
Choose your schedule
08:45 AM - 01:00 PM
$111.93
Choose your schedule
08:45 AM - 01:00 PM
$111.93
Choose your schedule
08:45 AM - 01:00 PM
$111.93
Choose your schedule
08:45 AM - 01:00 PM
$111.93
Choose your schedule
08:45 AM - 01:00 PM
$111.93
Choose your schedule
08:45 AM - 01:00 PM
$111.93
Choose your schedule
08:45 AM - 01:00 PM
$111.93
Choose your schedule
08:45 AM - 01:00 PM
$111.93
Choose your schedule
08:45 AM - 01:00 PM
$111.93
Choose your schedule
08:45 AM - 01:00 PM
$111.93
Choose your schedule
08:45 AM - 01:00 PM
$111.93
Choose your schedule
08:45 AM - 01:00 PM
$111.93
Choose your schedule
08:45 AM - 01:00 PM
$111.93
Choose your schedule
08:45 AM - 01:00 PM
$111.93
Choose your schedule
08:45 AM - 01:00 PM
$111.93
Choose your schedule
08:45 AM - 01:00 PM
$111.93
Choose your schedule
08:45 AM - 01:00 PM
$111.93
Choose your schedule
08:45 AM - 01:00 PM
$111.93
Choose your schedule
08:45 AM - 01:00 PM
$111.93
Choose your schedule
08:45 AM - 01:00 PM
$111.93
Choose your schedule
08:45 AM - 01:00 PM
$111.93
Choose your schedule
08:45 AM - 01:00 PM
$111.93
Choose your schedule
08:45 AM - 01:00 PM
$111.93
Choose your schedule
08:45 AM - 01:00 PM
$111.93
Choose your schedule
08:45 AM - 01:00 PM
$111.93
Choose your schedule
08:45 AM - 01:00 PM
$111.93
Choose your schedule
08:45 AM - 01:00 PM
$111.93
Choose your schedule
08:45 AM - 01:00 PM
$111.93
Choose your schedule
08:45 AM - 01:00 PM
$111.93
Choose your schedule
08:45 AM - 01:00 PM
$111.93
Choose your schedule
08:45 AM - 01:00 PM
$111.93
Choose your schedule
08:45 AM - 01:00 PM
$111.93
Choose your schedule
08:45 AM - 01:00 PM
$111.93
Choose your schedule
08:45 AM - 01:00 PM
$111.93
Choose your schedule
08:45 AM - 01:00 PM
$111.93
Choose your schedule
08:45 AM - 01:00 PM
$111.93
Choose your schedule
08:45 AM - 01:00 PM
$111.93
Choose your schedule
08:45 AM - 01:00 PM
$111.93
Choose your schedule
08:45 AM - 01:00 PM
$111.93
Choose your schedule
08:45 AM - 01:00 PM
$111.93
Choose your schedule
08:45 AM - 01:00 PM
$111.93
Choose your schedule
08:45 AM - 01:00 PM
$111.93
Choose your schedule
08:45 AM - 01:00 PM
$111.93
Choose your schedule
08:45 AM - 01:00 PM
$111.93
Choose your schedule
08:45 AM - 01:00 PM
$111.93
Choose your schedule
08:45 AM - 01:00 PM
$111.93
Choose your schedule
08:45 AM - 01:00 PM
$111.93
Choose your schedule
08:45 AM - 01:00 PM
$111.93
Choose your schedule
08:45 AM - 01:00 PM
$111.93
Choose your schedule
08:45 AM - 01:00 PM
$111.93
Choose your schedule
08:45 AM - 01:00 PM
$111.93
Choose your schedule
08:45 AM - 01:00 PM
$111.93
Choose your schedule
08:45 AM - 01:00 PM
$111.93
Choose your schedule
08:45 AM - 01:00 PM
$111.93
Choose your schedule
08:45 AM - 01:00 PM
$111.93
Choose your schedule
08:45 AM - 01:00 PM
$111.93
Choose your schedule
08:45 AM - 01:00 PM
$111.93
Choose your schedule
08:45 AM - 01:00 PM
$111.93
Choose your schedule
08:45 AM - 01:00 PM
$111.93
Choose your schedule
08:45 AM - 01:00 PM
$111.93
Choose your schedule
08:45 AM - 01:00 PM
$111.93
Choose your schedule
08:45 AM - 01:00 PM
$111.93
Choose your schedule
08:45 AM - 01:00 PM
$111.93
Choose your schedule
08:45 AM - 01:00 PM
$111.93
Choose your schedule
08:45 AM - 01:00 PM
$111.93
Choose your schedule
08:45 AM - 01:00 PM
$111.93
Choose your schedule
08:45 AM - 01:00 PM
$111.93
Choose your schedule
08:45 AM - 01:00 PM
$111.93
Choose your schedule
08:45 AM - 01:00 PM
$111.93
Choose your schedule
08:45 AM - 01:00 PM
$111.93
Choose your schedule
08:45 AM - 01:00 PM
$111.93
Choose your schedule
08:45 AM - 01:00 PM
$111.93
Choose your schedule
08:45 AM - 01:00 PM
$111.93
Choose your schedule
08:45 AM - 01:00 PM
$111.93
Choose your schedule
08:45 AM - 01:00 PM
$111.93
Choose your schedule
08:45 AM - 01:00 PM
$111.93
Choose your schedule
08:45 AM - 01:00 PM
$111.93
Choose your schedule
08:45 AM - 01:00 PM
$111.93
Choose your schedule
08:45 AM - 01:00 PM
$111.93
Choose your schedule
08:45 AM - 01:00 PM
$111.93
Choose your schedule
08:45 AM - 01:00 PM
$111.93
Choose your schedule
08:45 AM - 01:00 PM
$111.93
Choose your schedule
08:45 AM - 01:00 PM
$111.93
Choose your schedule
08:45 AM - 01:00 PM
$111.93
Choose your schedule
08:45 AM - 01:00 PM
$111.93
Choose your schedule
08:45 AM - 01:00 PM
$111.93
Choose your schedule
08:45 AM - 01:00 PM
$111.93
Choose your schedule
08:45 AM - 01:00 PM
$111.93
Choose your schedule
08:45 AM - 01:00 PM
$111.93
Choose your schedule
08:45 AM - 01:00 PM
$111.93
Choose your schedule
08:45 AM - 01:00 PM
$111.93
Choose your schedule
08:45 AM - 01:00 PM
$111.93
Choose your schedule
08:45 AM - 01:00 PM
$111.93
Choose your schedule
08:45 AM - 01:00 PM
$111.93
Choose your schedule
08:45 AM - 01:00 PM
$111.93
Choose your schedule
08:45 AM - 01:00 PM
$111.93
Choose your schedule
08:45 AM - 01:00 PM
$111.93
Choose your schedule
08:45 AM - 01:00 PM
$111.93
Choose your schedule
08:45 AM - 01:00 PM
$111.93
Choose your schedule
08:45 AM - 01:00 PM
$111.93
Choose your schedule
08:45 AM - 01:00 PM
$111.93
Choose your schedule
08:45 AM - 01:00 PM
$111.93
Choose your schedule
08:45 AM - 01:00 PM
$111.93
Choose your schedule
08:45 AM - 01:00 PM
$111.93
Choose your schedule
08:45 AM - 01:00 PM
$111.93
Choose your schedule
08:45 AM - 01:00 PM
$111.93
Choose your schedule
08:45 AM - 01:00 PM
$111.93
Choose your schedule
08:45 AM - 01:00 PM
$111.93
Choose your schedule
08:45 AM - 01:00 PM
$111.93
Choose your schedule
08:45 AM - 01:00 PM
$111.93
Choose your schedule
08:45 AM - 01:00 PM
$111.93
Choose your schedule
08:45 AM - 01:00 PM
$111.93
Choose your schedule
08:45 AM - 01:00 PM
$111.93
Choose your schedule
08:45 AM - 01:00 PM
$111.93
Choose your schedule
08:45 AM - 01:00 PM
$111.93
Choose your schedule
08:45 AM - 01:00 PM
$111.93
Choose your schedule
08:45 AM - 01:00 PM
$111.93
Choose your schedule
08:45 AM - 01:00 PM
$111.93
Choose your schedule
08:45 AM - 01:00 PM
$111.93
Choose your schedule
08:45 AM - 01:00 PM
$111.93
Choose your schedule
08:45 AM - 01:00 PM
$111.93
Choose your schedule
08:45 AM - 01:00 PM
$111.93
Choose your schedule
08:45 AM - 01:00 PM
$111.93
Choose your schedule
08:45 AM - 01:00 PM
$111.93
Choose your schedule
08:45 AM - 01:00 PM
$111.93
Choose your schedule
08:45 AM - 01:00 PM
$111.93
Choose your schedule
08:45 AM - 01:00 PM
$111.93
Choose your schedule
08:45 AM - 01:00 PM
$111.93
Choose your schedule
08:45 AM - 01:00 PM
$111.93
Choose your schedule
08:45 AM - 01:00 PM
$111.93
Choose your schedule
08:45 AM - 01:00 PM
$111.93
Choose your schedule
08:45 AM - 01:00 PM
$111.93
Choose your schedule
08:45 AM - 01:00 PM
$111.93
Choose your schedule
08:45 AM - 01:00 PM
$111.93
Choose your schedule
08:45 AM - 01:00 PM
$111.93
Choose your schedule
08:45 AM - 01:00 PM
$111.93
Choose your schedule
08:45 AM - 01:00 PM
$111.93
Choose your schedule
08:45 AM - 01:00 PM
$111.93
Choose your schedule
08:45 AM - 01:00 PM
$111.93
Choose your schedule
08:45 AM - 01:00 PM
$111.93
Choose your schedule
08:45 AM - 01:00 PM
$111.93
Choose your schedule
08:45 AM - 01:00 PM
$111.93
Choose your schedule
08:45 AM - 01:00 PM
$111.93
Choose your schedule
08:45 AM - 01:00 PM
$111.93
Choose your schedule
08:45 AM - 01:00 PM
$111.93
Choose your schedule
08:45 AM - 01:00 PM
$111.93
Choose your schedule
08:45 AM - 01:00 PM
$111.93
Choose your schedule
08:45 AM - 01:00 PM
$111.93
Choose your schedule
08:45 AM - 01:00 PM
$111.93
Choose your schedule
08:45 AM - 01:00 PM
$111.93
Choose your schedule
08:45 AM - 01:00 PM
$111.93
Choose your schedule
08:45 AM - 01:00 PM
$111.93
Choose your schedule
08:45 AM - 01:00 PM
$111.93
Choose your schedule
08:45 AM - 01:00 PM
$111.93
Choose your schedule
08:45 AM - 01:00 PM
$111.93
Choose your schedule
08:45 AM - 01:00 PM
$111.93
Choose your schedule
08:45 AM - 01:00 PM
$111.93
Choose your schedule
08:45 AM - 01:00 PM
$111.93
Choose your schedule
08:45 AM - 01:00 PM
$111.93
Choose your schedule
08:45 AM - 01:00 PM
$111.93
Choose your schedule
08:45 AM - 01:00 PM
$111.93
Choose your schedule
08:45 AM - 01:00 PM
$111.93
Choose your schedule
08:45 AM - 01:00 PM
$111.93
Choose your schedule
08:45 AM - 01:00 PM
$111.93
Choose your schedule
08:45 AM - 01:00 PM
$111.93
Choose your schedule
08:45 AM - 01:00 PM
$111.93
Choose your schedule
08:45 AM - 01:00 PM
$111.93
Choose your schedule
08:45 AM - 01:00 PM
$111.93
Choose your schedule
08:45 AM - 01:00 PM
$111.93
Choose your schedule
08:45 AM - 01:00 PM
$111.93
Choose your schedule
08:45 AM - 01:00 PM
$111.93
Choose your schedule
08:45 AM - 01:00 PM
$111.93
Choose your schedule
08:45 AM - 01:00 PM
$111.93
Choose your schedule
08:45 AM - 01:00 PM
$111.93
Choose your schedule
08:45 AM - 01:00 PM
$111.93
Choose your schedule
08:45 AM - 01:00 PM
$111.93
Choose your schedule
08:45 AM - 01:00 PM
$111.93
Choose your schedule
08:45 AM - 01:00 PM
$111.93
Choose your schedule
08:45 AM - 01:00 PM
$111.93
Choose your schedule
08:45 AM - 01:00 PM
$111.93
Choose your schedule
08:45 AM - 01:00 PM
$111.93
Choose your schedule
08:45 AM - 01:00 PM
$111.93
Choose your schedule
08:45 AM - 01:00 PM
$111.93
Choose your schedule
08:45 AM - 01:00 PM
$111.93
Choose your schedule
08:45 AM - 01:00 PM
$111.93
Choose your schedule
08:45 AM - 01:00 PM
$111.93
Choose your schedule
08:45 AM - 01:00 PM
$111.93
Choose your schedule
08:45 AM - 01:00 PM
$111.93
Choose your schedule
08:45 AM - 01:00 PM
$111.93
Choose your schedule
08:45 AM - 01:00 PM
$111.93
Choose your schedule
08:45 AM - 01:00 PM
$111.93
Choose your schedule
08:45 AM - 01:00 PM
$111.93
Choose your schedule
08:45 AM - 01:00 PM
$111.93
Choose your schedule
08:45 AM - 01:00 PM
$111.93
Choose your schedule
08:45 AM - 01:00 PM
$111.93
Choose your schedule
08:45 AM - 01:00 PM
$111.93
Choose your schedule
08:45 AM - 01:00 PM
$111.93
Choose your schedule
08:45 AM - 01:00 PM
$111.93
Choose your schedule
08:45 AM - 01:00 PM
$111.93
Choose your schedule
08:45 AM - 01:00 PM
$111.93
Choose your schedule
08:45 AM - 01:00 PM
$111.93
Choose your schedule
08:45 AM - 01:00 PM
$111.93
Choose your schedule
08:45 AM - 01:00 PM
$111.93
Choose your schedule
08:45 AM - 01:00 PM
$111.93
Choose your schedule
08:45 AM - 01:00 PM
$111.93
Choose your schedule
08:45 AM - 01:00 PM
$111.93
Choose your schedule
08:45 AM - 01:00 PM
$111.93
Choose your schedule
08:45 AM - 01:00 PM
$111.93
Choose your schedule
08:45 AM - 01:00 PM
$111.93
Choose your schedule
08:45 AM - 01:00 PM
$111.93
Choose your schedule
08:45 AM - 01:00 PM
$111.93
Choose your schedule
08:45 AM - 01:00 PM
$111.93
Choose your schedule
08:45 AM - 01:00 PM
$111.93
Choose your schedule
08:45 AM - 01:00 PM
$111.93
Choose your schedule
08:45 AM - 01:00 PM
$111.93
Choose your schedule
08:45 AM - 01:00 PM
$111.93
Choose your schedule
08:45 AM - 01:00 PM
$111.93
Choose your schedule
08:45 AM - 01:00 PM
$111.93
Choose your schedule
08:45 AM - 01:00 PM
$111.93
Choose your schedule
08:45 AM - 01:00 PM
$111.93
Choose your schedule
08:45 AM - 01:00 PM
$111.93
Choose your schedule
08:45 AM - 01:00 PM
$111.93
Choose your schedule
08:45 AM - 01:00 PM
$111.93
Choose your schedule
08:45 AM - 01:00 PM
$111.93
Choose your schedule
08:45 AM - 01:00 PM
$111.93
Choose your schedule
08:45 AM - 01:00 PM
$111.93
Choose your schedule
08:45 AM - 01:00 PM
$111.93
Choose your schedule
08:45 AM - 01:00 PM
$111.93
Choose your schedule
08:45 AM - 01:00 PM
$111.93
Choose your schedule
08:45 AM - 01:00 PM
$111.93
Choose your schedule
08:45 AM - 01:00 PM
$111.93
Choose your schedule
08:45 AM - 01:00 PM
$111.93
Choose your schedule
08:45 AM - 01:00 PM
$111.93
Choose your schedule
08:45 AM - 01:00 PM
$111.93
Choose your schedule
08:45 AM - 01:00 PM
$111.93
Choose your schedule
08:45 AM - 01:00 PM
$111.93
Choose your schedule
08:45 AM - 01:00 PM
$111.93
Choose your schedule
08:45 AM - 01:00 PM
$111.93
Choose your schedule
08:45 AM - 01:00 PM
$111.93
Choose your schedule
08:45 AM - 01:00 PM
$111.93
Choose your schedule
08:45 AM - 01:00 PM
$111.93
Choose your schedule
08:45 AM - 01:00 PM
$111.93
Choose your schedule
08:45 AM - 01:00 PM
$111.93
Choose your schedule
08:45 AM - 01:00 PM
$111.93
Choose your schedule
08:45 AM - 01:00 PM
$111.93
Choose your schedule
08:45 AM - 01:00 PM
$111.93
Choose your schedule
08:45 AM - 01:00 PM
$111.93
Choose your schedule
08:45 AM - 01:00 PM
$111.93
Choose your schedule
08:45 AM - 01:00 PM
$111.93
Choose your schedule
08:45 AM - 01:00 PM
$111.93
Choose your schedule
08:45 AM - 01:00 PM
$111.93
Choose your schedule
08:45 AM - 01:00 PM
$111.93
Choose your schedule
08:45 AM - 01:00 PM
$111.93
Choose your schedule
08:45 AM - 01:00 PM
$111.93
Choose your schedule
08:45 AM - 01:00 PM
$111.93
Choose your schedule
08:45 AM - 01:00 PM
$111.93
Choose your schedule
08:45 AM - 01:00 PM
$111.93
Choose your schedule
08:45 AM - 01:00 PM
$111.93
Choose your schedule
08:45 AM - 01:00 PM
$111.93
Choose your schedule
08:45 AM - 01:00 PM
$111.93
Choose your schedule
08:45 AM - 01:00 PM
$111.93
Choose your schedule
08:45 AM - 01:00 PM
$111.93
Choose your schedule
08:45 AM - 01:00 PM
$111.93
Choose your schedule
08:45 AM - 01:00 PM
$111.93
Choose your schedule
08:45 AM - 01:00 PM
$111.93
Choose your schedule
08:45 AM - 01:00 PM
$111.93
Choose your schedule
08:45 AM - 01:00 PM
$111.93
Choose your schedule
08:45 AM - 01:00 PM
$111.93
Choose your schedule
08:45 AM - 01:00 PM
$111.93
Choose your schedule
08:45 AM - 01:00 PM
$111.93
Choose your schedule
08:45 AM - 01:00 PM
$111.93
Choose your schedule
08:45 AM - 01:00 PM
$111.93
Choose your schedule
08:45 AM - 01:00 PM
$111.93
Choose your schedule
08:45 AM - 01:00 PM
$111.93
Choose your schedule
08:45 AM - 01:00 PM
$111.93
Choose your schedule
08:45 AM - 01:00 PM
$111.93
Choose your schedule
08:45 AM - 01:00 PM
$111.93
Choose your schedule
08:45 AM - 01:00 PM
$111.93
Choose your schedule
08:45 AM - 01:00 PM
$111.93
Choose your schedule
08:45 AM - 01:00 PM
$111.93
Choose your schedule
08:45 AM - 01:00 PM
$111.93
Choose your schedule
08:45 AM - 01:00 PM
$111.93
Choose your schedule
08:45 AM - 01:00 PM
$111.93
Choose your schedule
08:45 AM - 01:00 PM
$111.93
Choose your schedule
08:45 AM - 01:00 PM
$111.93
Choose your schedule
08:45 AM - 01:00 PM
$111.93
Choose your schedule
08:45 AM - 01:00 PM
$111.93
Choose your schedule
08:45 AM - 01:00 PM
$111.93
Choose your schedule
08:45 AM - 01:00 PM
$111.93
Choose your schedule
08:45 AM - 01:00 PM
$111.93
Choose your schedule
08:45 AM - 01:00 PM
$111.93
Choose your schedule
08:45 AM - 01:00 PM
$111.93
Choose your schedule
08:45 AM - 01:00 PM
$111.93
Choose your schedule
08:45 AM - 01:00 PM
$111.93
Choose your schedule
08:45 AM - 01:00 PM
$111.93
Choose your schedule
08:45 AM - 01:00 PM
$111.93
Choose your schedule
08:45 AM - 01:00 PM
$111.93
Choose your schedule
08:45 AM - 01:00 PM
$111.93
Choose your schedule
08:45 AM - 01:00 PM
$111.93
Choose your schedule
08:45 AM - 01:00 PM
$111.93
Choose your schedule
08:45 AM - 01:00 PM
$111.93
Choose your schedule
08:45 AM - 01:00 PM
$111.93
Choose your schedule
08:45 AM - 01:00 PM
$111.93
Choose your schedule
08:45 AM - 01:00 PM
$111.93
Choose your schedule
08:45 AM - 01:00 PM
$111.93
Choose your schedule
08:45 AM - 01:00 PM
$111.93
Choose your schedule
08:45 AM - 01:00 PM
$111.93
Choose your schedule
08:45 AM - 01:00 PM
$111.93
Choose your schedule
08:45 AM - 01:00 PM
$111.93
Choose your schedule
08:45 AM - 01:00 PM
$111.93
Choose your schedule
08:45 AM - 01:00 PM
$111.93
Choose your schedule
08:45 AM - 01:00 PM
$111.93
Choose your schedule
08:45 AM - 01:00 PM
$111.93
Choose your schedule
08:45 AM - 01:00 PM
$111.93
Choose your schedule
08:45 AM - 01:00 PM
$111.93
Choose your schedule
08:45 AM - 01:00 PM
$111.93
Choose your schedule
08:45 AM - 01:00 PM
$111.93
Choose your schedule
08:45 AM - 01:00 PM
$111.93
Choose your schedule
08:45 AM - 01:00 PM
$111.93
Choose your schedule
08:45 AM - 01:00 PM
$111.93
Choose your schedule
08:45 AM - 01:00 PM
$111.93
Choose your schedule
08:45 AM - 01:00 PM
$111.93
Choose your schedule
08:45 AM - 01:00 PM
$111.93
Choose your schedule
08:45 AM - 01:00 PM
$111.93
Choose your schedule
08:45 AM - 01:00 PM
$111.93
Choose your schedule
08:45 AM - 01:00 PM
$111.93
Choose your schedule
08:45 AM - 01:00 PM
$111.93
Choose your schedule
08:45 AM - 01:00 PM
$111.93
Choose your schedule
08:45 AM - 01:00 PM
$111.93
Choose your schedule
08:45 AM - 01:00 PM
$111.93
Choose your schedule
08:45 AM - 01:00 PM
$111.93
Choose your schedule
08:45 AM - 01:00 PM
$111.93
Choose your schedule
08:45 AM - 01:00 PM
$111.93
Choose your schedule
08:45 AM - 01:00 PM
$111.93
Choose your schedule
08:45 AM - 01:00 PM
$111.93
Choose your schedule
08:45 AM - 01:00 PM
$111.93
Choose your schedule
08:45 AM - 01:00 PM
$111.93
Choose your schedule
08:45 AM - 01:00 PM
$111.93
Choose your schedule
08:45 AM - 01:00 PM
$111.93
Choose your schedule
08:45 AM - 01:00 PM
$111.93
Choose your schedule
08:45 AM - 01:00 PM
$111.93
Choose your schedule
08:45 AM - 01:00 PM
$111.93
About the Experience
A few hours to discover Lisbon, first of all, we will visit the Belém quarter where you will find the most beautiful and historical monuments from the 15th and 16th centuries. A brief stop at the Belém Tower (Torre de Belém) - World Heritage by UNESCO -, point of departure of some of the Portuguese maritime explorations; and on the Monument to the Discoveries (Padrão dos Descobrimentos), built to celebrate the 500th anniversary of the "death " of Prince Henry the Navigator. Then we visit the church of S. Jerome Monastery (Mosteiro dos Jerónimos) - World Heritage by UNESCO - a masterpiece of the "Manueline" style and the National Coach Museum (Museu Nacional dos Coches) with one of the most important collections of old carriages in the world. Along the river, we arrive at Alfama, an old and traditional district, where we will have the opportunity to walk in its narrow streets. Then We will pass by the downtown (Baixa) to admire the most important squares of Lisbon such as the monumental Trade Square (Praça do Comércio); Rossio Square, the heart of Lisbon and the symbolic Restauradores Square. Then we drive along the Liberdade Avenue, the "boulevard" of Lisbon, to finish at Marquês de Pombal Square, admiring the statue of the 18th-century Portuguese statesman responsible for Lisbon reconstruction after one of the deadliest earthquakes in history, the 1755 Lisbon Earthquake.
Highlights:
Jerónimos' Monastery
Belém Tour
Monument to the Discoveries
Coach Museum
Alfama & Rossio (walking tour)
Includes:
Pick Up at central Lisbon Hotel
Guided Tour
Monumento entrance included (Coach Museum)
Exclusions:
Drop-off at your hotel
Personal expenses and gratuities
Meals & Drinks
Gratuities
Personal Expenses
Notes:
The Jeronimos' Monastery and the Coach Museum are closed on Mondays, but to replace both of them, we will visit the Palácio da Ajuda (Ajuda National Palace)
For clients staying at Estoril Coast, Sintra and Cascais area hotels, we offer to pick up and drop off service for an additional charge (8 € p/ pax)
Terms and Conditions
Cancellations only up to 1 day prior to activity.
Earn $500*
towards your next trip
Join our Travel Rewards program and receive $500 just for signing up! As a Travel Rewards Member, you'll receive exclusive offers and early access to special deals and sales.