Pico & São Miguel: 10 Days Active Guided Adventure
Double Island Action for 10-Nights: Uncover hidden hems in an adventure-fueled guided expedition.
Join us on an action-packed journey across two Azores islands (and not any two!)
What's Included?
All flights and connections
Accommodations for your destinations
Experience Pack: São Miguel - An Adventure in the Azores
Experience Pack: Pico - An Adventure in The Azores
Why we love this deal:
Unleash Your Adventurous Spirit: Dive into an action-packed escorted adventure through the Azores' largest islands, all guided by our savvy local guides who know these lands like the back of their hand. (10-Nights)
Immerse Yourself in the Island Life: These crafted tours reveal local culture, stunning nature, and create unforgettable moments.
Pico Island Wonders: Unearth the enchantment of Pico Island through a trio of extraordinary adventures: immerse yourself in a complete Volcanoes and lakes experience, unravel the heritage of whales and whaling during a dedicated discovery day, and traverse UNESCO-protected landscapes on an invigorating hike.
São Miguel's Temptations: Immerse yourself in the Sete Cidades Jeep & Lakes adventure, a cherished local hiking trail in Faial da Terra, uncover the marvels of Furnas during a tour with time for a rejuvenating thermal bath, experience the thrill of canyoning in a breathtaking natural park, and cap it all off with a memorable local farewell dinner.
The Time is Now: This is your prime opportunity to effortlessly explore the hidden treasures of Pico and São Miguel.
Shape Your Experience: Add extra nights, grab a rental car, or pile on more local adventures for a journey uniquely yours.
Get $500 when you join our Travel Rewards Program
Itinerary
1
Day 1
Saturday: Arrival in Pico & Welcome Dinner (Included)
Upon arriving at Pico Island airport, inclusive airport transfers will be waiting to take you to your accommodation. Enjoy a free day until dinner with the group.
07:00 PM
Welcome dinner with the group at a local restaurant
Day 2
Sunday: Full-Day Whales & Whaling Heritage with Lunch (Included)
9:00 AM
Delve into a significant chapter of local history. Explore a former whale factory, visit a traditional lookout hut, and stroll through the whaling capital, Lajes do Pico.
Lunch is included at a local restaurant.
01:30 PM
Join our sea adventure at 1:30 PM, a 3-hour tour to witness Atlantic marine wildlife up close.
Day 3
Monday: Full-Day Van Tour Lakes & Volcanoes with Lunch (Included)
9:00 AM
Embark on an extraordinary journey through the breathtaking "zona central" of Pico Island, where nature's wonders unfold before your eyes. This captivating tour takes you through two of the island's prized nature reserves: Mistério da Prainha and Caveiro, boasting a treasure trove of endemic and native vegetation.
Lunch is included at a local restaurant.
Day 4
Tuesday: Half-Day Hiking Santana to Lajido UNESCO Heritage (Included)
9:00 AM
Traverse landscapes from historic Pico wine production areas to UNESCO World Heritage vineyards. Wander through lush vegetation, pastures, and iconic stone paths imprinted by ox carts. Arriving in Lajido, savor traditional Pico wine from unique volcanic vineyards. With high sugar content and balanced acidity, these wines reflect centuries of expertise since the 15th century. After this enriching hike and delightful wine tasting, we'll return you to Madalena.
FREE AFTERNOON
2
Day 5
Wednesday: Transfer Out & Flight to São Miguel Island
Upon your arrival at São Miguel Island airport, our inclusive airport transfers will be ready to whisk you away to your accommodation, ensuring a seamless start to your adventure.
While the day is yours to enjoy at your leisure, we have a suggestion for you to explore on your own:
Take the day to stroll around Ponta Delgada's city streets. Ponta Delgada, the main city, is not only the hub of the island but the capital of the Azores. Ponta Delgada evokes all the charms of Europe with cobbled streets, sidewalk cafes, and a thriving culinary scene.

Portas da Cidade
Louvre Michaelense
Pineapple Plantations
Matriz Church
Day 6
Thursday: Full-Day Sete Cidades Active Jeeps & Lakes with Lunch (Included)
9:00 AM
This active tour blends dirt paths, kayaking, and biking at Lagoa das Sete Cidades. Witness the enchanting landscape from a jeep's perspective. Ascend the Sete Cidades caldera, pausing at Pico do Carvao, Pico da Cruz, and Lomba do Vasco viewpoints. Explore Sete Cidades village and the Peninsula before the grand finale at the mesmerizing Vista do Rei viewpoint.
Lunch is included at a local restaurant.
Day 7
Friday: Half-Day Canyoning Ribeira dos Caldeirões (Included)
8:00 AM
Brace yourself for an unforgettable adventure in Ribeira dos Caldeirões Natural Park. Kickstart the excitement with a trail walk to our launch point. Then, get ready to jump, slide, and abseil in a pristine natural setting. Descend alongside the mountain stream, enveloped by lush forests, in an exhilarating 100% natural escape.
Day 8
Saturday: Full-Day Van Tour Furnas with Lunch (Included)
9:00 AM
Explore the mesmerizing volcanic origins of Furnas on this captivating tour. Begin with a visit to the Gorreana tea factory and the Pico do Ferro viewpoint for breathtaking views. Discover the renowned Caldeiras das Fumas, home to impressive fumaroles, and savor gas carbonic mineral waters from different springs. Unforgettable experiences await in this magical geothermal paradise.
Lunch is included at a local restaurant.
Day 9
Sunday: Full-Day Hiking Faial da Terra with Picnic Lunch (Included)
9:00 AM
Locals Adore It, You Will Too: Discover wild beauty on this beloved hike. Faial da Terra, in São Miguel's South East, hides the stunning Salto do Prego waterfall. We'll pick you up in Ponta Delgada and whisk you to the island's end for this incredible adventure. After a stop in Povoação, the island's first village, we'll start our hike. Through woods, ups and downs, you'll feel surrounded by nature's green embrace. Refresh with a dip at Salto do Prego waterfall and enjoy a light meal.
Day 10
Monday: Farewell Dinner (Included)
Indulge in a leisurely free day, savoring every moment until the time comes for the delightful farewell dinner with the group.
7:00 PM
Farewell dinner at a local restaurant.
Day 11
Tuesday: Transfer Out & Return Flight Home
As your unforgettable journey comes to a close, we send you warm wishes for a safe and pleasant flight back home.
We hope you carry cherished memories and the magic of your travel experiences with us in your heart. Until we meet again, happy travels!
*Itinerary presented is a suggestion and the length of stay may vary. All tours are suggestions unless specifically stated.
Flexibility

Policy
No Amendment Fees on Our End
We don't charge for our work in changing the initial itinerary.
Full flexibility on Land Arrangements
Change the initial itinerary or cancel your land arrangements for any reason until 14 days before the trip, without penalty.
Support 7 Days a Week
Our experienced travel agents are are available 7 days a week (16 hours per day) to help with any questions.
About the Destination:
São Miguel Island
São Miguel Island is the biggest island of the Azores archipelago. From its vibrant green hillsides to its dormant volcanoes and clean waters, it's an adventurer's paradise! Hike down a volcano or soak up some sun on exotic dark sand beaches - all perfect for relaxation even amidst sightseeing. Don't miss out on sampling local pineapple from nearby plantations as you explore Ponta Delgada; marvel at black-and-white mosaic streets beneath timeless cityscapes before losing yourself among nature once again.
Pico Island
Also to look forward to is a visit to the UNESCO-protected vineyards of Pico Island. You can also climb the highest mountain in Portugal or simply admire its grandeur from different spots on the island. Visit the interesting Whaling Museum and learn about the island's rich history and past whale-hunting traditions. Taste the island´s exquisite local wines and varied liqueurs.
Check out our Azores Travel Guide for more information and tips.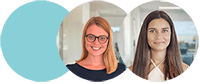 Talk with a Travel Advisor
+1 647-946-8245
Notice: Estimated price per person based on 2 adults in a double room.
Reward points discount: -$
0
.00
Request to Customize This Package
Need help booking?
Mention the Ref. #10054 and let us know your questions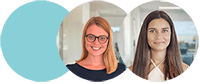 reach us on WhatsApp
Continue in another device
Trust the Local Experts
Hassle-free Experience
Full Support
Save Time & Money
Frequently Asked Questions
Contact us
Have questions?
Contact our Support Team
Everyday:
08:00 AM
to
12:00 AM
Pico & São Miguel: 10 Days Active Guided Adventure
Earn $500*
to travel with us
Join our Travel Rewards program and receive $500 just for signing up! As a Travel Rewards Member, you'll receive exclusive offers and early access to special deals and sales.