Jeep tours: Half Day Faial
Location: Faial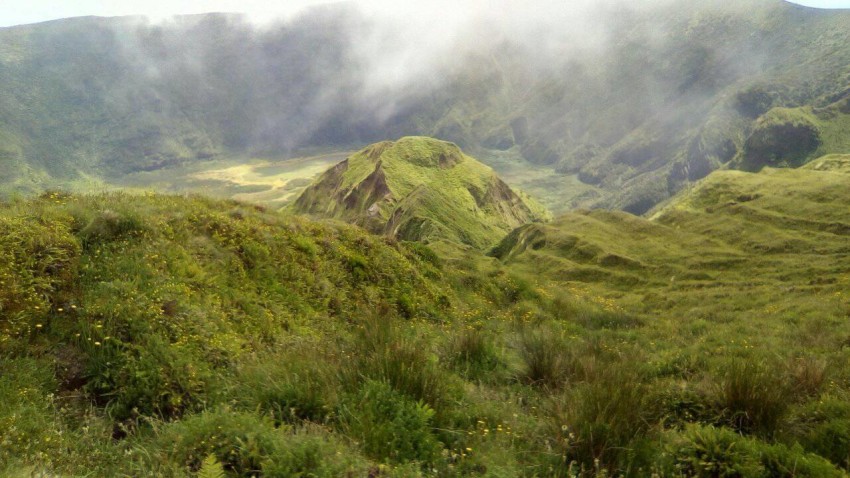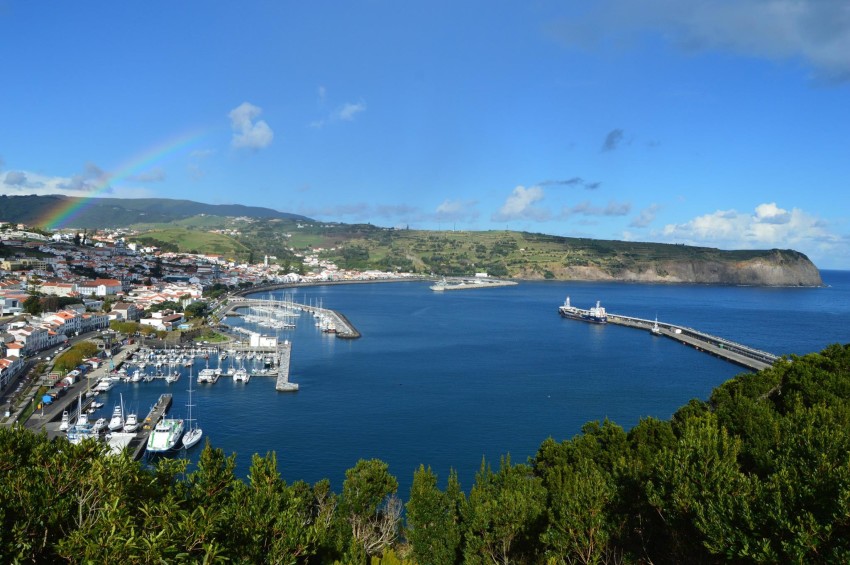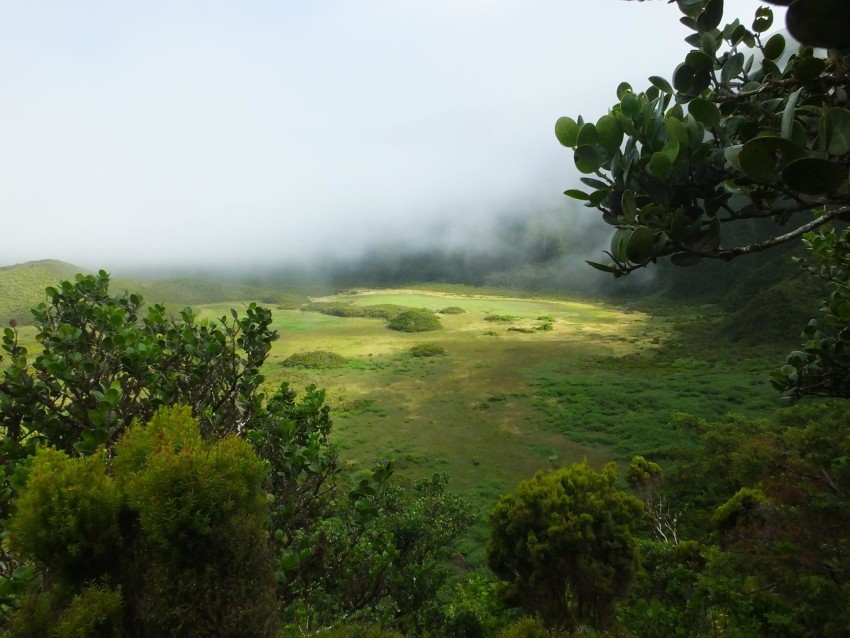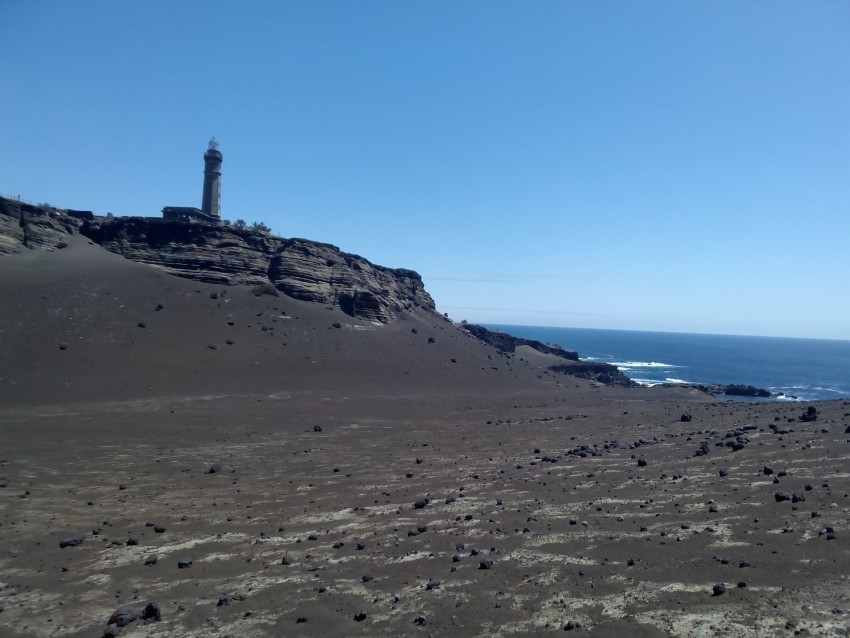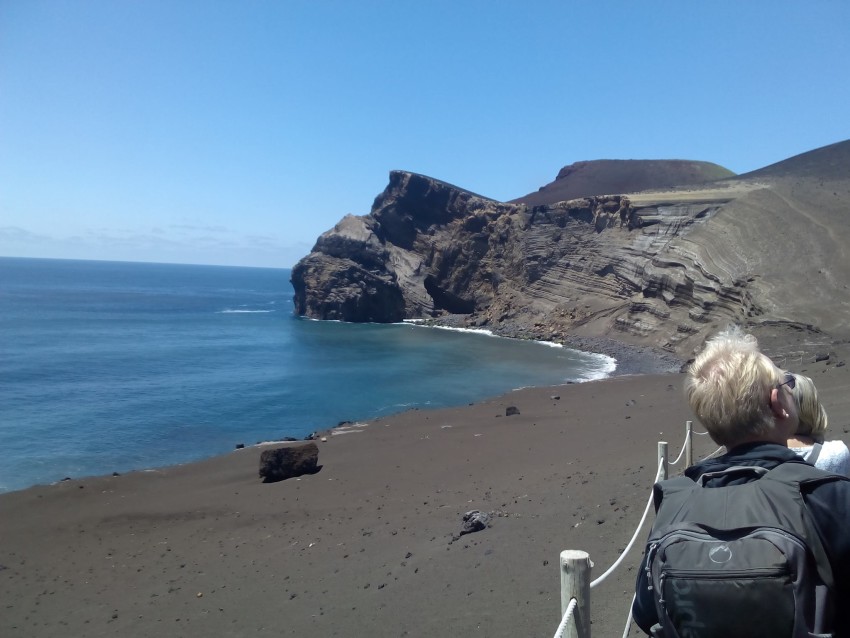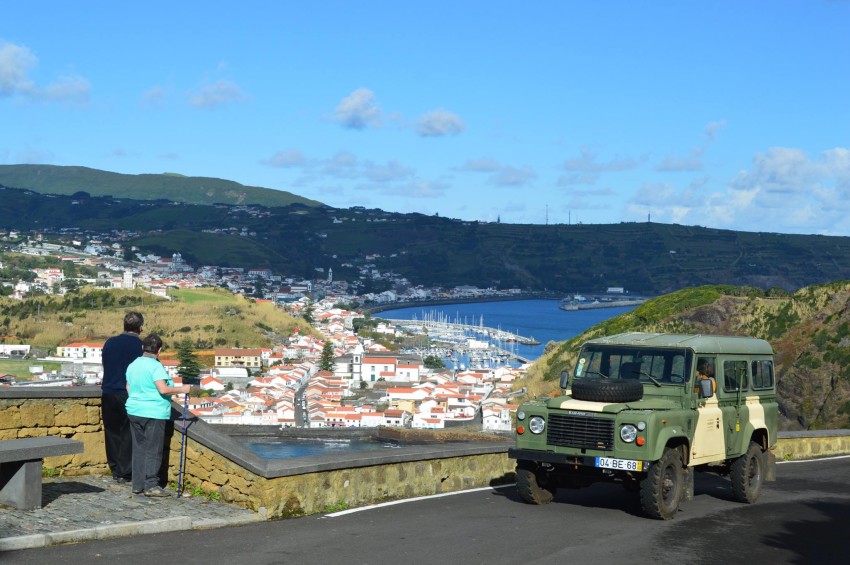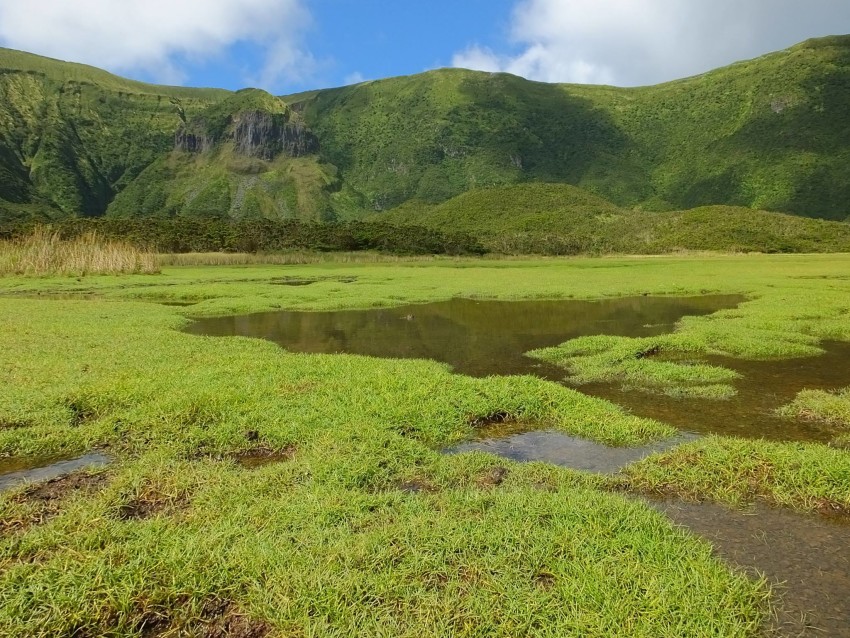 Choose your schedule
09:00 AM - 01:00 PM
$111.64
02:00 PM - 06:00 PM
$111.64
Choose your schedule
09:00 AM - 01:00 PM
$111.64
02:00 PM - 06:00 PM
$111.64
Choose your schedule
09:00 AM - 01:00 PM
$111.64
02:00 PM - 06:00 PM
$111.64
Choose your schedule
09:00 AM - 01:00 PM
$111.64
02:00 PM - 06:00 PM
$111.64
Choose your schedule
09:00 AM - 01:00 PM
$111.64
02:00 PM - 06:00 PM
$111.64
Choose your schedule
09:00 AM - 01:00 PM
$111.64
02:00 PM - 06:00 PM
$111.64
Choose your schedule
09:00 AM - 01:00 PM
$111.64
02:00 PM - 06:00 PM
$111.64
Choose your schedule
09:00 AM - 01:00 PM
$111.64
02:00 PM - 06:00 PM
$111.64
Choose your schedule
09:00 AM - 01:00 PM
$111.64
02:00 PM - 06:00 PM
$111.64
Choose your schedule
09:00 AM - 01:00 PM
$111.64
02:00 PM - 06:00 PM
$111.64
Choose your schedule
09:00 AM - 01:00 PM
$111.64
02:00 PM - 06:00 PM
$111.64
Choose your schedule
09:00 AM - 01:00 PM
$111.64
02:00 PM - 06:00 PM
$111.64
Choose your schedule
09:00 AM - 01:00 PM
$111.64
02:00 PM - 06:00 PM
$111.64
Choose your schedule
09:00 AM - 01:00 PM
$111.64
02:00 PM - 06:00 PM
$111.64
Choose your schedule
09:00 AM - 01:00 PM
$111.64
02:00 PM - 06:00 PM
$111.64
Choose your schedule
09:00 AM - 01:00 PM
$111.64
02:00 PM - 06:00 PM
$111.64
Choose your schedule
09:00 AM - 01:00 PM
$111.64
02:00 PM - 06:00 PM
$111.64
Choose your schedule
09:00 AM - 01:00 PM
$111.64
02:00 PM - 06:00 PM
$111.64
Choose your schedule
09:00 AM - 01:00 PM
$111.64
02:00 PM - 06:00 PM
$111.64
Choose your schedule
09:00 AM - 01:00 PM
$111.64
02:00 PM - 06:00 PM
$111.64
Choose your schedule
09:00 AM - 01:00 PM
$111.64
02:00 PM - 06:00 PM
$111.64
Choose your schedule
09:00 AM - 01:00 PM
$111.64
02:00 PM - 06:00 PM
$111.64
Choose your schedule
09:00 AM - 01:00 PM
$111.64
02:00 PM - 06:00 PM
$111.64
Choose your schedule
09:00 AM - 01:00 PM
$111.64
02:00 PM - 06:00 PM
$111.64
Choose your schedule
09:00 AM - 01:00 PM
$111.64
02:00 PM - 06:00 PM
$111.64
Choose your schedule
09:00 AM - 01:00 PM
$111.64
02:00 PM - 06:00 PM
$111.64
Choose your schedule
09:00 AM - 01:00 PM
$111.64
02:00 PM - 06:00 PM
$111.64
Choose your schedule
09:00 AM - 01:00 PM
$111.64
02:00 PM - 06:00 PM
$111.64
Choose your schedule
09:00 AM - 01:00 PM
$111.64
02:00 PM - 06:00 PM
$111.64
Choose your schedule
09:00 AM - 01:00 PM
$111.64
02:00 PM - 06:00 PM
$111.64
Choose your schedule
09:00 AM - 01:00 PM
$111.64
02:00 PM - 06:00 PM
$111.64
Choose your schedule
09:00 AM - 01:00 PM
$111.64
02:00 PM - 06:00 PM
$111.64
Choose your schedule
09:00 AM - 01:00 PM
$111.64
02:00 PM - 06:00 PM
$111.64
Choose your schedule
09:00 AM - 01:00 PM
$111.64
02:00 PM - 06:00 PM
$111.64
Choose your schedule
09:00 AM - 01:00 PM
$111.64
02:00 PM - 06:00 PM
$111.64
Choose your schedule
09:00 AM - 01:00 PM
$111.64
02:00 PM - 06:00 PM
$111.64
Choose your schedule
09:00 AM - 01:00 PM
$111.64
02:00 PM - 06:00 PM
$111.64
Choose your schedule
09:00 AM - 01:00 PM
$111.64
02:00 PM - 06:00 PM
$111.64
Choose your schedule
09:00 AM - 01:00 PM
$111.64
02:00 PM - 06:00 PM
$111.64
Choose your schedule
09:00 AM - 01:00 PM
$111.64
02:00 PM - 06:00 PM
$111.64
Choose your schedule
09:00 AM - 01:00 PM
$111.64
02:00 PM - 06:00 PM
$111.64
Choose your schedule
09:00 AM - 01:00 PM
$111.64
02:00 PM - 06:00 PM
$111.64
Choose your schedule
09:00 AM - 01:00 PM
$111.64
02:00 PM - 06:00 PM
$111.64
Choose your schedule
09:00 AM - 01:00 PM
$111.64
02:00 PM - 06:00 PM
$111.64
Choose your schedule
09:00 AM - 01:00 PM
$111.64
02:00 PM - 06:00 PM
$111.64
Choose your schedule
09:00 AM - 01:00 PM
$111.64
02:00 PM - 06:00 PM
$111.64
Choose your schedule
09:00 AM - 01:00 PM
$111.64
02:00 PM - 06:00 PM
$111.64
Choose your schedule
09:00 AM - 01:00 PM
$111.64
02:00 PM - 06:00 PM
$111.64
Choose your schedule
09:00 AM - 01:00 PM
$111.64
02:00 PM - 06:00 PM
$111.64
Choose your schedule
09:00 AM - 01:00 PM
$111.64
02:00 PM - 06:00 PM
$111.64
Choose your schedule
09:00 AM - 01:00 PM
$111.64
02:00 PM - 06:00 PM
$111.64
Choose your schedule
09:00 AM - 01:00 PM
$111.64
02:00 PM - 06:00 PM
$111.64
Choose your schedule
09:00 AM - 01:00 PM
$111.64
02:00 PM - 06:00 PM
$111.64
Choose your schedule
09:00 AM - 01:00 PM
$111.64
02:00 PM - 06:00 PM
$111.64
Choose your schedule
09:00 AM - 01:00 PM
$111.64
02:00 PM - 06:00 PM
$111.64
Choose your schedule
09:00 AM - 01:00 PM
$111.64
02:00 PM - 06:00 PM
$111.64
Choose your schedule
09:00 AM - 01:00 PM
$111.64
02:00 PM - 06:00 PM
$111.64
Choose your schedule
09:00 AM - 01:00 PM
$111.64
02:00 PM - 06:00 PM
$111.64
Choose your schedule
09:00 AM - 01:00 PM
$111.64
02:00 PM - 06:00 PM
$111.64
Choose your schedule
09:00 AM - 01:00 PM
$111.64
02:00 PM - 06:00 PM
$111.64
Choose your schedule
09:00 AM - 01:00 PM
$111.64
02:00 PM - 06:00 PM
$111.64
Choose your schedule
09:00 AM - 01:00 PM
$111.64
02:00 PM - 06:00 PM
$111.64
Choose your schedule
09:00 AM - 01:00 PM
$111.64
02:00 PM - 06:00 PM
$111.64
Choose your schedule
09:00 AM - 01:00 PM
$111.64
02:00 PM - 06:00 PM
$111.64
Choose your schedule
09:00 AM - 01:00 PM
$111.64
02:00 PM - 06:00 PM
$111.64
Choose your schedule
09:00 AM - 01:00 PM
$111.64
02:00 PM - 06:00 PM
$111.64
Choose your schedule
09:00 AM - 01:00 PM
$111.64
02:00 PM - 06:00 PM
$111.64
Choose your schedule
09:00 AM - 01:00 PM
$111.64
02:00 PM - 06:00 PM
$111.64
Choose your schedule
09:00 AM - 01:00 PM
$111.64
02:00 PM - 06:00 PM
$111.64
Choose your schedule
09:00 AM - 01:00 PM
$111.64
02:00 PM - 06:00 PM
$111.64
Choose your schedule
09:00 AM - 01:00 PM
$111.64
02:00 PM - 06:00 PM
$111.64
Choose your schedule
09:00 AM - 01:00 PM
$111.64
02:00 PM - 06:00 PM
$111.64
Choose your schedule
09:00 AM - 01:00 PM
$111.64
02:00 PM - 06:00 PM
$111.64
Choose your schedule
09:00 AM - 01:00 PM
$111.64
02:00 PM - 06:00 PM
$111.64
Choose your schedule
09:00 AM - 01:00 PM
$111.64
02:00 PM - 06:00 PM
$111.64
Choose your schedule
09:00 AM - 01:00 PM
$111.64
02:00 PM - 06:00 PM
$111.64
Choose your schedule
09:00 AM - 01:00 PM
$111.64
02:00 PM - 06:00 PM
$111.64
Choose your schedule
09:00 AM - 01:00 PM
$111.64
02:00 PM - 06:00 PM
$111.64
Choose your schedule
09:00 AM - 01:00 PM
$111.64
02:00 PM - 06:00 PM
$111.64
Choose your schedule
09:00 AM - 01:00 PM
$111.64
02:00 PM - 06:00 PM
$111.64
Choose your schedule
09:00 AM - 01:00 PM
$111.64
02:00 PM - 06:00 PM
$111.64
Choose your schedule
09:00 AM - 01:00 PM
$111.64
02:00 PM - 06:00 PM
$111.64
Choose your schedule
09:00 AM - 01:00 PM
$111.64
02:00 PM - 06:00 PM
$111.64
Choose your schedule
09:00 AM - 01:00 PM
$111.64
02:00 PM - 06:00 PM
$111.64
Choose your schedule
09:00 AM - 01:00 PM
$111.64
02:00 PM - 06:00 PM
$111.64
Choose your schedule
09:00 AM - 01:00 PM
$111.64
02:00 PM - 06:00 PM
$111.64
Choose your schedule
09:00 AM - 01:00 PM
$111.64
02:00 PM - 06:00 PM
$111.64
Choose your schedule
09:00 AM - 01:00 PM
$111.64
02:00 PM - 06:00 PM
$111.64
Choose your schedule
09:00 AM - 01:00 PM
$111.64
02:00 PM - 06:00 PM
$111.64
Choose your schedule
09:00 AM - 01:00 PM
$111.64
02:00 PM - 06:00 PM
$111.64
Choose your schedule
09:00 AM - 01:00 PM
$111.64
02:00 PM - 06:00 PM
$111.64
Choose your schedule
09:00 AM - 01:00 PM
$111.64
02:00 PM - 06:00 PM
$111.64
Choose your schedule
09:00 AM - 01:00 PM
$111.64
02:00 PM - 06:00 PM
$111.64
Choose your schedule
09:00 AM - 01:00 PM
$111.64
02:00 PM - 06:00 PM
$111.64
Choose your schedule
09:00 AM - 01:00 PM
$111.64
02:00 PM - 06:00 PM
$111.64
Choose your schedule
09:00 AM - 01:00 PM
$111.64
02:00 PM - 06:00 PM
$111.64
Choose your schedule
09:00 AM - 01:00 PM
$111.64
02:00 PM - 06:00 PM
$111.64
Choose your schedule
09:00 AM - 01:00 PM
$111.64
02:00 PM - 06:00 PM
$111.64
Choose your schedule
09:00 AM - 01:00 PM
$111.64
02:00 PM - 06:00 PM
$111.64
Choose your schedule
09:00 AM - 01:00 PM
$111.64
02:00 PM - 06:00 PM
$111.64
Choose your schedule
09:00 AM - 01:00 PM
$111.64
02:00 PM - 06:00 PM
$111.64
Choose your schedule
09:00 AM - 01:00 PM
$111.64
02:00 PM - 06:00 PM
$111.64
Choose your schedule
09:00 AM - 01:00 PM
$111.64
02:00 PM - 06:00 PM
$111.64
Choose your schedule
09:00 AM - 01:00 PM
$111.64
02:00 PM - 06:00 PM
$111.64
Choose your schedule
09:00 AM - 01:00 PM
$111.64
02:00 PM - 06:00 PM
$111.64
Choose your schedule
09:00 AM - 01:00 PM
$111.64
02:00 PM - 06:00 PM
$111.64
Choose your schedule
09:00 AM - 01:00 PM
$111.64
02:00 PM - 06:00 PM
$111.64
Choose your schedule
09:00 AM - 01:00 PM
$111.64
02:00 PM - 06:00 PM
$111.64
Choose your schedule
09:00 AM - 01:00 PM
$111.64
02:00 PM - 06:00 PM
$111.64
Choose your schedule
09:00 AM - 01:00 PM
$111.64
02:00 PM - 06:00 PM
$111.64
Choose your schedule
09:00 AM - 01:00 PM
$111.64
02:00 PM - 06:00 PM
$111.64
Choose your schedule
09:00 AM - 01:00 PM
$111.64
02:00 PM - 06:00 PM
$111.64
Choose your schedule
09:00 AM - 01:00 PM
$111.64
02:00 PM - 06:00 PM
$111.64
Choose your schedule
09:00 AM - 01:00 PM
$111.64
02:00 PM - 06:00 PM
$111.64
Choose your schedule
09:00 AM - 01:00 PM
$111.64
02:00 PM - 06:00 PM
$111.64
Choose your schedule
09:00 AM - 01:00 PM
$111.64
02:00 PM - 06:00 PM
$111.64
Choose your schedule
09:00 AM - 01:00 PM
$111.64
02:00 PM - 06:00 PM
$111.64
Choose your schedule
09:00 AM - 01:00 PM
$111.64
02:00 PM - 06:00 PM
$111.64
Choose your schedule
09:00 AM - 01:00 PM
$111.64
02:00 PM - 06:00 PM
$111.64
Choose your schedule
09:00 AM - 01:00 PM
$111.64
02:00 PM - 06:00 PM
$111.64
Choose your schedule
09:00 AM - 01:00 PM
$111.64
02:00 PM - 06:00 PM
$111.64
Choose your schedule
09:00 AM - 01:00 PM
$111.64
02:00 PM - 06:00 PM
$111.64
Choose your schedule
09:00 AM - 01:00 PM
$111.64
02:00 PM - 06:00 PM
$111.64
Choose your schedule
09:00 AM - 01:00 PM
$111.64
02:00 PM - 06:00 PM
$111.64
Choose your schedule
09:00 AM - 01:00 PM
$111.64
02:00 PM - 06:00 PM
$111.64
Choose your schedule
09:00 AM - 01:00 PM
$111.64
02:00 PM - 06:00 PM
$111.64
Choose your schedule
09:00 AM - 01:00 PM
$111.64
02:00 PM - 06:00 PM
$111.64
Choose your schedule
09:00 AM - 01:00 PM
$111.64
02:00 PM - 06:00 PM
$111.64
Choose your schedule
09:00 AM - 01:00 PM
$111.64
02:00 PM - 06:00 PM
$111.64
Choose your schedule
09:00 AM - 01:00 PM
$111.64
02:00 PM - 06:00 PM
$111.64
Choose your schedule
09:00 AM - 01:00 PM
$111.64
02:00 PM - 06:00 PM
$111.64
Choose your schedule
09:00 AM - 01:00 PM
$111.64
02:00 PM - 06:00 PM
$111.64
Choose your schedule
09:00 AM - 01:00 PM
$111.64
02:00 PM - 06:00 PM
$111.64
Choose your schedule
09:00 AM - 01:00 PM
$111.64
02:00 PM - 06:00 PM
$111.64
Choose your schedule
09:00 AM - 01:00 PM
$111.64
02:00 PM - 06:00 PM
$111.64
Choose your schedule
09:00 AM - 01:00 PM
$111.64
02:00 PM - 06:00 PM
$111.64
Choose your schedule
09:00 AM - 01:00 PM
$111.64
02:00 PM - 06:00 PM
$111.64
Choose your schedule
09:00 AM - 01:00 PM
$111.64
02:00 PM - 06:00 PM
$111.64
Choose your schedule
09:00 AM - 01:00 PM
$111.64
02:00 PM - 06:00 PM
$111.64
Choose your schedule
09:00 AM - 01:00 PM
$111.64
02:00 PM - 06:00 PM
$111.64
Choose your schedule
09:00 AM - 01:00 PM
$111.64
02:00 PM - 06:00 PM
$111.64
Choose your schedule
09:00 AM - 01:00 PM
$111.64
02:00 PM - 06:00 PM
$111.64
Choose your schedule
09:00 AM - 01:00 PM
$111.64
02:00 PM - 06:00 PM
$111.64
Choose your schedule
09:00 AM - 01:00 PM
$111.64
02:00 PM - 06:00 PM
$111.64
Choose your schedule
09:00 AM - 01:00 PM
$111.64
02:00 PM - 06:00 PM
$111.64
Choose your schedule
09:00 AM - 01:00 PM
$111.64
02:00 PM - 06:00 PM
$111.64
Choose your schedule
09:00 AM - 01:00 PM
$111.64
02:00 PM - 06:00 PM
$111.64
Choose your schedule
09:00 AM - 01:00 PM
$111.64
02:00 PM - 06:00 PM
$111.64
Choose your schedule
09:00 AM - 01:00 PM
$111.64
02:00 PM - 06:00 PM
$111.64
Choose your schedule
09:00 AM - 01:00 PM
$111.64
02:00 PM - 06:00 PM
$111.64
Choose your schedule
09:00 AM - 01:00 PM
$111.64
02:00 PM - 06:00 PM
$111.64
Choose your schedule
09:00 AM - 01:00 PM
$111.64
02:00 PM - 06:00 PM
$111.64
Choose your schedule
09:00 AM - 01:00 PM
$111.64
02:00 PM - 06:00 PM
$111.64
Choose your schedule
09:00 AM - 01:00 PM
$111.64
02:00 PM - 06:00 PM
$111.64
Choose your schedule
09:00 AM - 01:00 PM
$111.64
02:00 PM - 06:00 PM
$111.64
Choose your schedule
09:00 AM - 01:00 PM
$111.64
02:00 PM - 06:00 PM
$111.64
Choose your schedule
09:00 AM - 01:00 PM
$111.64
02:00 PM - 06:00 PM
$111.64
Choose your schedule
09:00 AM - 01:00 PM
$111.64
02:00 PM - 06:00 PM
$111.64
Choose your schedule
09:00 AM - 01:00 PM
$111.64
02:00 PM - 06:00 PM
$111.64
Choose your schedule
09:00 AM - 01:00 PM
$111.64
02:00 PM - 06:00 PM
$111.64
Choose your schedule
09:00 AM - 01:00 PM
$111.64
02:00 PM - 06:00 PM
$111.64
Choose your schedule
09:00 AM - 01:00 PM
$111.64
02:00 PM - 06:00 PM
$111.64
Choose your schedule
09:00 AM - 01:00 PM
$111.64
02:00 PM - 06:00 PM
$111.64
Choose your schedule
09:00 AM - 01:00 PM
$111.64
02:00 PM - 06:00 PM
$111.64
Choose your schedule
09:00 AM - 01:00 PM
$111.64
02:00 PM - 06:00 PM
$111.64
Choose your schedule
09:00 AM - 01:00 PM
$111.64
02:00 PM - 06:00 PM
$111.64
Choose your schedule
09:00 AM - 01:00 PM
$111.64
02:00 PM - 06:00 PM
$111.64
Choose your schedule
09:00 AM - 01:00 PM
$111.64
02:00 PM - 06:00 PM
$111.64
Choose your schedule
09:00 AM - 01:00 PM
$111.64
02:00 PM - 06:00 PM
$111.64
Choose your schedule
09:00 AM - 01:00 PM
$111.64
02:00 PM - 06:00 PM
$111.64
Choose your schedule
09:00 AM - 01:00 PM
$111.64
02:00 PM - 06:00 PM
$111.64
Choose your schedule
09:00 AM - 01:00 PM
$111.64
02:00 PM - 06:00 PM
$111.64
Choose your schedule
09:00 AM - 01:00 PM
$111.64
02:00 PM - 06:00 PM
$111.64
Choose your schedule
09:00 AM - 01:00 PM
$111.64
02:00 PM - 06:00 PM
$111.64
Choose your schedule
09:00 AM - 01:00 PM
$111.64
02:00 PM - 06:00 PM
$111.64
Choose your schedule
09:00 AM - 01:00 PM
$111.64
02:00 PM - 06:00 PM
$111.64
Choose your schedule
09:00 AM - 01:00 PM
$111.64
02:00 PM - 06:00 PM
$111.64
Choose your schedule
09:00 AM - 01:00 PM
$111.64
02:00 PM - 06:00 PM
$111.64
Choose your schedule
09:00 AM - 01:00 PM
$111.64
02:00 PM - 06:00 PM
$111.64
Choose your schedule
09:00 AM - 01:00 PM
$111.64
02:00 PM - 06:00 PM
$111.64
Choose your schedule
09:00 AM - 01:00 PM
$111.64
02:00 PM - 06:00 PM
$111.64
Choose your schedule
09:00 AM - 01:00 PM
$111.64
02:00 PM - 06:00 PM
$111.64
Choose your schedule
09:00 AM - 01:00 PM
$111.64
02:00 PM - 06:00 PM
$111.64
Choose your schedule
09:00 AM - 01:00 PM
$111.64
02:00 PM - 06:00 PM
$111.64
Choose your schedule
09:00 AM - 01:00 PM
$111.64
02:00 PM - 06:00 PM
$111.64
Choose your schedule
09:00 AM - 01:00 PM
$111.64
02:00 PM - 06:00 PM
$111.64
Choose your schedule
09:00 AM - 01:00 PM
$111.64
02:00 PM - 06:00 PM
$111.64
Choose your schedule
09:00 AM - 01:00 PM
$111.64
02:00 PM - 06:00 PM
$111.64
Choose your schedule
09:00 AM - 01:00 PM
$111.64
02:00 PM - 06:00 PM
$111.64
Choose your schedule
09:00 AM - 01:00 PM
$111.64
02:00 PM - 06:00 PM
$111.64
Choose your schedule
09:00 AM - 01:00 PM
$111.64
02:00 PM - 06:00 PM
$111.64
Choose your schedule
09:00 AM - 01:00 PM
$111.64
02:00 PM - 06:00 PM
$111.64
Choose your schedule
09:00 AM - 01:00 PM
$111.64
02:00 PM - 06:00 PM
$111.64
Choose your schedule
09:00 AM - 01:00 PM
$111.64
02:00 PM - 06:00 PM
$111.64
Choose your schedule
09:00 AM - 01:00 PM
$111.64
02:00 PM - 06:00 PM
$111.64
Choose your schedule
09:00 AM - 01:00 PM
$111.64
02:00 PM - 06:00 PM
$111.64
Choose your schedule
09:00 AM - 01:00 PM
$111.64
02:00 PM - 06:00 PM
$111.64
Choose your schedule
09:00 AM - 01:00 PM
$111.64
02:00 PM - 06:00 PM
$111.64
Choose your schedule
09:00 AM - 01:00 PM
$111.64
02:00 PM - 06:00 PM
$111.64
Choose your schedule
09:00 AM - 01:00 PM
$111.64
02:00 PM - 06:00 PM
$111.64
Choose your schedule
09:00 AM - 01:00 PM
$111.64
02:00 PM - 06:00 PM
$111.64
Choose your schedule
09:00 AM - 01:00 PM
$111.64
02:00 PM - 06:00 PM
$111.64
Choose your schedule
09:00 AM - 01:00 PM
$111.64
02:00 PM - 06:00 PM
$111.64
Choose your schedule
09:00 AM - 01:00 PM
$111.64
02:00 PM - 06:00 PM
$111.64
Choose your schedule
09:00 AM - 01:00 PM
$111.64
02:00 PM - 06:00 PM
$111.64
Choose your schedule
09:00 AM - 01:00 PM
$111.64
02:00 PM - 06:00 PM
$111.64
Choose your schedule
09:00 AM - 01:00 PM
$111.64
02:00 PM - 06:00 PM
$111.64
Choose your schedule
09:00 AM - 01:00 PM
$111.64
02:00 PM - 06:00 PM
$111.64
Choose your schedule
09:00 AM - 01:00 PM
$111.64
02:00 PM - 06:00 PM
$111.64
Choose your schedule
09:00 AM - 01:00 PM
$111.64
02:00 PM - 06:00 PM
$111.64
Choose your schedule
09:00 AM - 01:00 PM
$111.64
02:00 PM - 06:00 PM
$111.64
Choose your schedule
09:00 AM - 01:00 PM
$111.64
02:00 PM - 06:00 PM
$111.64
Choose your schedule
09:00 AM - 01:00 PM
$111.64
02:00 PM - 06:00 PM
$111.64
Choose your schedule
09:00 AM - 01:00 PM
$111.64
02:00 PM - 06:00 PM
$111.64
Choose your schedule
09:00 AM - 01:00 PM
$111.64
02:00 PM - 06:00 PM
$111.64
Choose your schedule
09:00 AM - 01:00 PM
$111.64
02:00 PM - 06:00 PM
$111.64
Choose your schedule
09:00 AM - 01:00 PM
$111.64
02:00 PM - 06:00 PM
$111.64
Choose your schedule
09:00 AM - 01:00 PM
$111.64
02:00 PM - 06:00 PM
$111.64
Choose your schedule
09:00 AM - 01:00 PM
$111.64
02:00 PM - 06:00 PM
$111.64
Choose your schedule
09:00 AM - 01:00 PM
$111.64
02:00 PM - 06:00 PM
$111.64
Choose your schedule
09:00 AM - 01:00 PM
$111.64
02:00 PM - 06:00 PM
$111.64
Choose your schedule
09:00 AM - 01:00 PM
$111.64
02:00 PM - 06:00 PM
$111.64
Choose your schedule
09:00 AM - 01:00 PM
$111.64
02:00 PM - 06:00 PM
$111.64
Choose your schedule
09:00 AM - 01:00 PM
$111.64
02:00 PM - 06:00 PM
$111.64
Choose your schedule
09:00 AM - 01:00 PM
$111.64
02:00 PM - 06:00 PM
$111.64
Choose your schedule
09:00 AM - 01:00 PM
$111.64
02:00 PM - 06:00 PM
$111.64
Choose your schedule
09:00 AM - 01:00 PM
$111.64
02:00 PM - 06:00 PM
$111.64
Choose your schedule
09:00 AM - 01:00 PM
$111.64
02:00 PM - 06:00 PM
$111.64
Choose your schedule
09:00 AM - 01:00 PM
$111.64
02:00 PM - 06:00 PM
$111.64
Choose your schedule
09:00 AM - 01:00 PM
$111.64
02:00 PM - 06:00 PM
$111.64
Choose your schedule
09:00 AM - 01:00 PM
$111.64
02:00 PM - 06:00 PM
$111.64
Choose your schedule
09:00 AM - 01:00 PM
$111.64
02:00 PM - 06:00 PM
$111.64
Choose your schedule
09:00 AM - 01:00 PM
$111.64
02:00 PM - 06:00 PM
$111.64
Choose your schedule
09:00 AM - 01:00 PM
$111.64
02:00 PM - 06:00 PM
$111.64
Choose your schedule
09:00 AM - 01:00 PM
$111.64
02:00 PM - 06:00 PM
$111.64
Choose your schedule
09:00 AM - 01:00 PM
$111.64
02:00 PM - 06:00 PM
$111.64
Choose your schedule
09:00 AM - 01:00 PM
$111.64
02:00 PM - 06:00 PM
$111.64
Choose your schedule
09:00 AM - 01:00 PM
$111.64
02:00 PM - 06:00 PM
$111.64
Choose your schedule
09:00 AM - 01:00 PM
$111.64
02:00 PM - 06:00 PM
$111.64
Choose your schedule
09:00 AM - 01:00 PM
$111.64
02:00 PM - 06:00 PM
$111.64
Choose your schedule
09:00 AM - 01:00 PM
$111.64
02:00 PM - 06:00 PM
$111.64
Choose your schedule
09:00 AM - 01:00 PM
$111.64
02:00 PM - 06:00 PM
$111.64
Choose your schedule
09:00 AM - 01:00 PM
$111.64
02:00 PM - 06:00 PM
$111.64
Choose your schedule
09:00 AM - 01:00 PM
$111.64
02:00 PM - 06:00 PM
$111.64
Choose your schedule
09:00 AM - 01:00 PM
$111.64
02:00 PM - 06:00 PM
$111.64
Choose your schedule
09:00 AM - 01:00 PM
$111.64
02:00 PM - 06:00 PM
$111.64
Choose your schedule
09:00 AM - 01:00 PM
$111.64
02:00 PM - 06:00 PM
$111.64
Choose your schedule
09:00 AM - 01:00 PM
$111.64
02:00 PM - 06:00 PM
$111.64
Choose your schedule
09:00 AM - 01:00 PM
$111.64
02:00 PM - 06:00 PM
$111.64
Choose your schedule
09:00 AM - 01:00 PM
$111.64
02:00 PM - 06:00 PM
$111.64
Choose your schedule
09:00 AM - 01:00 PM
$111.64
02:00 PM - 06:00 PM
$111.64
Choose your schedule
09:00 AM - 01:00 PM
$111.64
02:00 PM - 06:00 PM
$111.64
Choose your schedule
09:00 AM - 01:00 PM
$111.64
02:00 PM - 06:00 PM
$111.64
Choose your schedule
09:00 AM - 01:00 PM
$111.64
02:00 PM - 06:00 PM
$111.64
Choose your schedule
09:00 AM - 01:00 PM
$111.64
02:00 PM - 06:00 PM
$111.64
Choose your schedule
09:00 AM - 01:00 PM
$111.64
02:00 PM - 06:00 PM
$111.64
Choose your schedule
09:00 AM - 01:00 PM
$111.64
02:00 PM - 06:00 PM
$111.64
Choose your schedule
09:00 AM - 01:00 PM
$111.64
02:00 PM - 06:00 PM
$111.64
Choose your schedule
09:00 AM - 01:00 PM
$111.64
02:00 PM - 06:00 PM
$111.64
Choose your schedule
09:00 AM - 01:00 PM
$111.64
02:00 PM - 06:00 PM
$111.64
Choose your schedule
09:00 AM - 01:00 PM
$111.64
02:00 PM - 06:00 PM
$111.64
Choose your schedule
09:00 AM - 01:00 PM
$111.64
02:00 PM - 06:00 PM
$111.64
Choose your schedule
09:00 AM - 01:00 PM
$111.64
02:00 PM - 06:00 PM
$111.64
Choose your schedule
09:00 AM - 01:00 PM
$111.64
02:00 PM - 06:00 PM
$111.64
Choose your schedule
09:00 AM - 01:00 PM
$111.64
02:00 PM - 06:00 PM
$111.64
Choose your schedule
09:00 AM - 01:00 PM
$111.64
02:00 PM - 06:00 PM
$111.64
Choose your schedule
09:00 AM - 01:00 PM
$111.64
02:00 PM - 06:00 PM
$111.64
Choose your schedule
09:00 AM - 01:00 PM
$111.64
02:00 PM - 06:00 PM
$111.64
Choose your schedule
09:00 AM - 01:00 PM
$111.64
02:00 PM - 06:00 PM
$111.64
Choose your schedule
09:00 AM - 01:00 PM
$111.64
02:00 PM - 06:00 PM
$111.64
Choose your schedule
09:00 AM - 01:00 PM
$111.64
02:00 PM - 06:00 PM
$111.64
Choose your schedule
09:00 AM - 01:00 PM
$111.64
02:00 PM - 06:00 PM
$111.64
Choose your schedule
09:00 AM - 01:00 PM
$111.64
02:00 PM - 06:00 PM
$111.64
Choose your schedule
09:00 AM - 01:00 PM
$111.64
02:00 PM - 06:00 PM
$111.64
Choose your schedule
09:00 AM - 01:00 PM
$111.64
02:00 PM - 06:00 PM
$111.64
Choose your schedule
09:00 AM - 01:00 PM
$111.64
02:00 PM - 06:00 PM
$111.64
Choose your schedule
09:00 AM - 01:00 PM
$111.64
02:00 PM - 06:00 PM
$111.64
Choose your schedule
09:00 AM - 01:00 PM
$111.64
02:00 PM - 06:00 PM
$111.64
Choose your schedule
09:00 AM - 01:00 PM
$111.64
02:00 PM - 06:00 PM
$111.64
Choose your schedule
09:00 AM - 01:00 PM
$111.64
02:00 PM - 06:00 PM
$111.64
Choose your schedule
09:00 AM - 01:00 PM
$111.64
02:00 PM - 06:00 PM
$111.64
Choose your schedule
09:00 AM - 01:00 PM
$111.64
02:00 PM - 06:00 PM
$111.64
Choose your schedule
09:00 AM - 01:00 PM
$111.64
02:00 PM - 06:00 PM
$111.64
Choose your schedule
09:00 AM - 01:00 PM
$111.64
02:00 PM - 06:00 PM
$111.64
Choose your schedule
09:00 AM - 01:00 PM
$111.64
02:00 PM - 06:00 PM
$111.64
Choose your schedule
09:00 AM - 01:00 PM
$111.64
02:00 PM - 06:00 PM
$111.64
Choose your schedule
09:00 AM - 01:00 PM
$111.64
02:00 PM - 06:00 PM
$111.64
Choose your schedule
09:00 AM - 01:00 PM
$111.64
02:00 PM - 06:00 PM
$111.64
Choose your schedule
09:00 AM - 01:00 PM
$111.64
02:00 PM - 06:00 PM
$111.64
Choose your schedule
09:00 AM - 01:00 PM
$111.64
02:00 PM - 06:00 PM
$111.64
Choose your schedule
09:00 AM - 01:00 PM
$111.64
02:00 PM - 06:00 PM
$111.64
Choose your schedule
09:00 AM - 01:00 PM
$111.64
02:00 PM - 06:00 PM
$111.64
Choose your schedule
09:00 AM - 01:00 PM
$111.64
02:00 PM - 06:00 PM
$111.64
Choose your schedule
09:00 AM - 01:00 PM
$111.64
02:00 PM - 06:00 PM
$111.64
Choose your schedule
09:00 AM - 01:00 PM
$111.64
02:00 PM - 06:00 PM
$111.64
Choose your schedule
09:00 AM - 01:00 PM
$111.64
02:00 PM - 06:00 PM
$111.64
Choose your schedule
09:00 AM - 01:00 PM
$111.64
02:00 PM - 06:00 PM
$111.64
Choose your schedule
09:00 AM - 01:00 PM
$111.64
02:00 PM - 06:00 PM
$111.64
Choose your schedule
09:00 AM - 01:00 PM
$111.64
02:00 PM - 06:00 PM
$111.64
Choose your schedule
09:00 AM - 01:00 PM
$111.64
02:00 PM - 06:00 PM
$111.64
Choose your schedule
09:00 AM - 01:00 PM
$111.64
02:00 PM - 06:00 PM
$111.64
Choose your schedule
09:00 AM - 01:00 PM
$111.64
02:00 PM - 06:00 PM
$111.64
Choose your schedule
09:00 AM - 01:00 PM
$111.64
02:00 PM - 06:00 PM
$111.64
Choose your schedule
09:00 AM - 01:00 PM
$111.64
02:00 PM - 06:00 PM
$111.64
Choose your schedule
09:00 AM - 01:00 PM
$111.64
02:00 PM - 06:00 PM
$111.64
Choose your schedule
09:00 AM - 01:00 PM
$111.64
02:00 PM - 06:00 PM
$111.64
Choose your schedule
09:00 AM - 01:00 PM
$111.64
02:00 PM - 06:00 PM
$111.64
Choose your schedule
09:00 AM - 01:00 PM
$111.64
02:00 PM - 06:00 PM
$111.64
Choose your schedule
09:00 AM - 01:00 PM
$111.64
02:00 PM - 06:00 PM
$111.64
Choose your schedule
09:00 AM - 01:00 PM
$111.64
02:00 PM - 06:00 PM
$111.64
Choose your schedule
09:00 AM - 01:00 PM
$111.64
02:00 PM - 06:00 PM
$111.64
Choose your schedule
09:00 AM - 01:00 PM
$111.64
02:00 PM - 06:00 PM
$111.64
Choose your schedule
09:00 AM - 01:00 PM
$111.64
02:00 PM - 06:00 PM
$111.64
Choose your schedule
09:00 AM - 01:00 PM
$111.64
02:00 PM - 06:00 PM
$111.64
Choose your schedule
09:00 AM - 01:00 PM
$111.64
02:00 PM - 06:00 PM
$111.64
Choose your schedule
09:00 AM - 01:00 PM
$111.64
02:00 PM - 06:00 PM
$111.64
Choose your schedule
09:00 AM - 01:00 PM
$111.64
02:00 PM - 06:00 PM
$111.64
Choose your schedule
09:00 AM - 01:00 PM
$111.64
02:00 PM - 06:00 PM
$111.64
Choose your schedule
09:00 AM - 01:00 PM
$111.64
02:00 PM - 06:00 PM
$111.64
Choose your schedule
09:00 AM - 01:00 PM
$111.64
02:00 PM - 06:00 PM
$111.64
Choose your schedule
09:00 AM - 01:00 PM
$111.64
02:00 PM - 06:00 PM
$111.64
Choose your schedule
09:00 AM - 01:00 PM
$111.64
02:00 PM - 06:00 PM
$111.64
Choose your schedule
09:00 AM - 01:00 PM
$111.64
02:00 PM - 06:00 PM
$111.64
Choose your schedule
09:00 AM - 01:00 PM
$111.64
02:00 PM - 06:00 PM
$111.64
Choose your schedule
09:00 AM - 01:00 PM
$111.64
02:00 PM - 06:00 PM
$111.64
Choose your schedule
09:00 AM - 01:00 PM
$111.64
02:00 PM - 06:00 PM
$111.64
Choose your schedule
09:00 AM - 01:00 PM
$111.64
02:00 PM - 06:00 PM
$111.64
Choose your schedule
09:00 AM - 01:00 PM
$111.64
02:00 PM - 06:00 PM
$111.64
Choose your schedule
09:00 AM - 01:00 PM
$111.64
02:00 PM - 06:00 PM
$111.64
Choose your schedule
09:00 AM - 01:00 PM
$111.64
02:00 PM - 06:00 PM
$111.64
Choose your schedule
09:00 AM - 01:00 PM
$111.64
02:00 PM - 06:00 PM
$111.64
Choose your schedule
09:00 AM - 01:00 PM
$111.64
02:00 PM - 06:00 PM
$111.64
Choose your schedule
09:00 AM - 01:00 PM
$111.64
02:00 PM - 06:00 PM
$111.64
Choose your schedule
09:00 AM - 01:00 PM
$111.64
02:00 PM - 06:00 PM
$111.64
Choose your schedule
09:00 AM - 01:00 PM
$111.64
02:00 PM - 06:00 PM
$111.64
Choose your schedule
09:00 AM - 01:00 PM
$111.64
02:00 PM - 06:00 PM
$111.64
Choose your schedule
09:00 AM - 01:00 PM
$111.64
02:00 PM - 06:00 PM
$111.64
Choose your schedule
09:00 AM - 01:00 PM
$111.64
02:00 PM - 06:00 PM
$111.64
Choose your schedule
09:00 AM - 01:00 PM
$111.64
02:00 PM - 06:00 PM
$111.64
Choose your schedule
09:00 AM - 01:00 PM
$111.64
02:00 PM - 06:00 PM
$111.64
Choose your schedule
09:00 AM - 01:00 PM
$111.64
02:00 PM - 06:00 PM
$111.64
Choose your schedule
09:00 AM - 01:00 PM
$111.64
02:00 PM - 06:00 PM
$111.64
Choose your schedule
09:00 AM - 01:00 PM
$111.64
02:00 PM - 06:00 PM
$111.64
Choose your schedule
09:00 AM - 01:00 PM
$111.64
02:00 PM - 06:00 PM
$111.64
Choose your schedule
09:00 AM - 01:00 PM
$111.64
02:00 PM - 06:00 PM
$111.64
Choose your schedule
09:00 AM - 01:00 PM
$111.64
02:00 PM - 06:00 PM
$111.64
Choose your schedule
09:00 AM - 01:00 PM
$111.64
02:00 PM - 06:00 PM
$111.64
Choose your schedule
09:00 AM - 01:00 PM
$111.64
02:00 PM - 06:00 PM
$111.64
Choose your schedule
09:00 AM - 01:00 PM
$111.64
02:00 PM - 06:00 PM
$111.64
Choose your schedule
09:00 AM - 01:00 PM
$111.64
02:00 PM - 06:00 PM
$111.64
Choose your schedule
09:00 AM - 01:00 PM
$111.64
02:00 PM - 06:00 PM
$111.64
Choose your schedule
09:00 AM - 01:00 PM
$111.64
02:00 PM - 06:00 PM
$111.64
Choose your schedule
09:00 AM - 01:00 PM
$111.64
02:00 PM - 06:00 PM
$111.64
Choose your schedule
09:00 AM - 01:00 PM
$111.64
02:00 PM - 06:00 PM
$111.64
Choose your schedule
09:00 AM - 01:00 PM
$111.64
02:00 PM - 06:00 PM
$111.64
Choose your schedule
09:00 AM - 01:00 PM
$111.64
02:00 PM - 06:00 PM
$111.64
Choose your schedule
09:00 AM - 01:00 PM
$111.64
02:00 PM - 06:00 PM
$111.64
Choose your schedule
09:00 AM - 01:00 PM
$111.64
02:00 PM - 06:00 PM
$111.64
Choose your schedule
09:00 AM - 01:00 PM
$111.64
02:00 PM - 06:00 PM
$111.64
Choose your schedule
09:00 AM - 01:00 PM
$111.64
02:00 PM - 06:00 PM
$111.64
Choose your schedule
09:00 AM - 01:00 PM
$111.64
02:00 PM - 06:00 PM
$111.64
Choose your schedule
09:00 AM - 01:00 PM
$111.64
02:00 PM - 06:00 PM
$111.64
Choose your schedule
09:00 AM - 01:00 PM
$111.64
02:00 PM - 06:00 PM
$111.64
Choose your schedule
09:00 AM - 01:00 PM
$111.64
02:00 PM - 06:00 PM
$111.64
Choose your schedule
09:00 AM - 01:00 PM
$111.64
02:00 PM - 06:00 PM
$111.64
About the Experience
This tour will take you to the two best spots in Faial: the central Caldeira of Faial and the Capelinhos volcano. Entrance and guided tour in the Capelinhos volcano Museum is optional (+10€).
Duration: 4h (half day)
Guide: An experienced and certified guide
Period: Year Round
Transport: Naturalist Van or Jeep
Departure: Horta Harbour/Naturalist Headquarters.