Tours: São Miguel West Tour
Location: São Miguel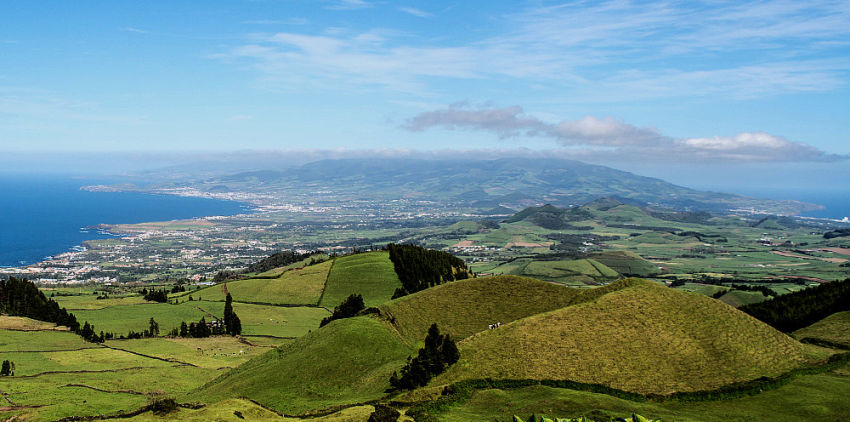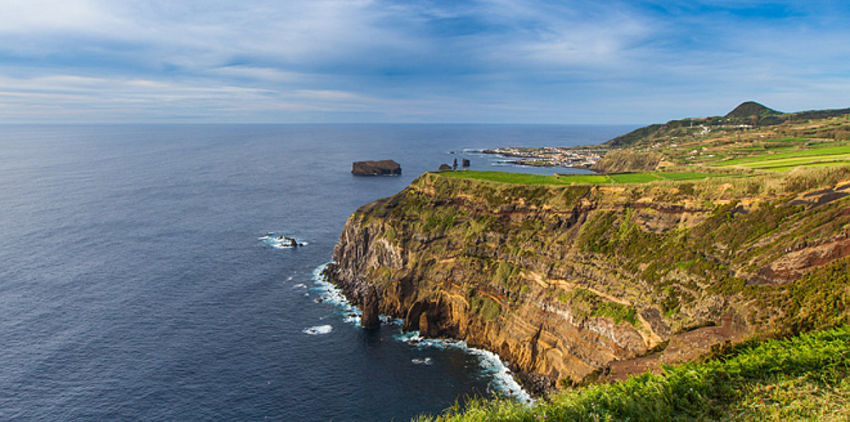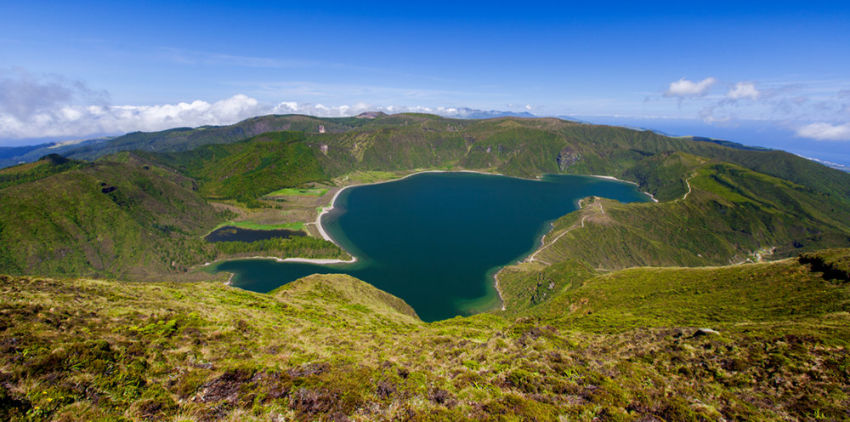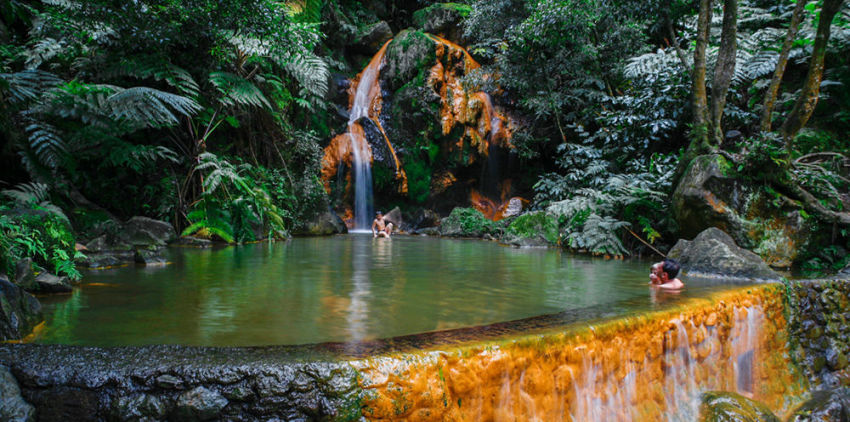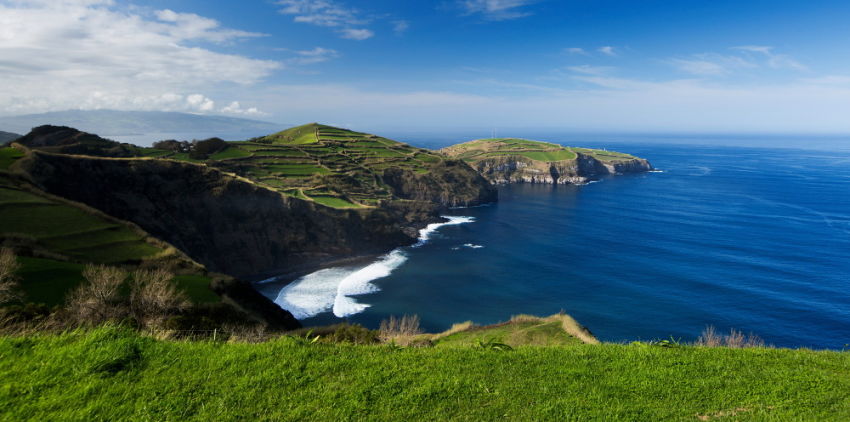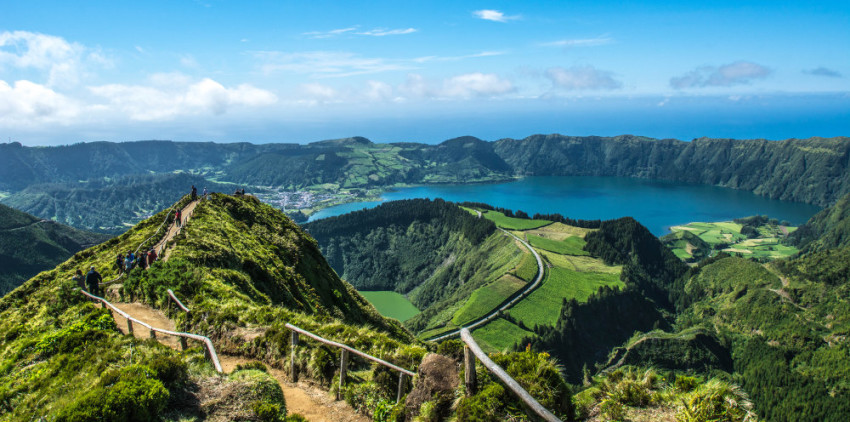 Choose your schedule
09:00 AM - 06:00 PM
$151.54
Choose your schedule
09:00 AM - 06:00 PM
$151.54
Choose your schedule
09:00 AM - 06:00 PM
$151.54
Choose your schedule
09:00 AM - 06:00 PM
$151.54
Choose your schedule
09:00 AM - 06:00 PM
$151.54
Choose your schedule
09:00 AM - 06:00 PM
$151.54
Choose your schedule
09:00 AM - 06:00 PM
$151.54
Choose your schedule
09:00 AM - 06:00 PM
$151.54
Choose your schedule
09:00 AM - 06:00 PM
$151.54
Choose your schedule
09:00 AM - 06:00 PM
$151.54
Choose your schedule
09:00 AM - 06:00 PM
$151.54
Choose your schedule
09:00 AM - 06:00 PM
$151.54
Choose your schedule
09:00 AM - 06:00 PM
$151.54
Choose your schedule
09:00 AM - 06:00 PM
$151.54
Choose your schedule
09:00 AM - 06:00 PM
$151.54
Choose your schedule
09:00 AM - 06:00 PM
$151.54
Choose your schedule
09:00 AM - 06:00 PM
$151.54
Choose your schedule
09:00 AM - 06:00 PM
$151.54
Choose your schedule
09:00 AM - 06:00 PM
$151.54
Choose your schedule
09:00 AM - 06:00 PM
$151.54
Choose your schedule
09:00 AM - 06:00 PM
$151.54
Choose your schedule
09:00 AM - 06:00 PM
$151.54
Choose your schedule
09:00 AM - 06:00 PM
$151.54
Choose your schedule
09:00 AM - 06:00 PM
$151.54
Choose your schedule
09:00 AM - 06:00 PM
$151.54
Choose your schedule
09:00 AM - 06:00 PM
$151.54
Choose your schedule
09:00 AM - 06:00 PM
$151.54
Choose your schedule
09:00 AM - 06:00 PM
$151.54
Choose your schedule
09:00 AM - 06:00 PM
$151.54
Choose your schedule
09:00 AM - 06:00 PM
$151.54
Choose your schedule
09:00 AM - 06:00 PM
$151.54
Choose your schedule
09:00 AM - 06:00 PM
$151.54
Choose your schedule
09:00 AM - 06:00 PM
$151.54
Choose your schedule
09:00 AM - 06:00 PM
$151.54
Choose your schedule
09:00 AM - 06:00 PM
$151.54
Choose your schedule
09:00 AM - 06:00 PM
$151.54
Choose your schedule
09:00 AM - 06:00 PM
$151.54
Choose your schedule
09:00 AM - 06:00 PM
$151.54
Choose your schedule
09:00 AM - 06:00 PM
$151.54
Choose your schedule
09:00 AM - 06:00 PM
$151.54
Choose your schedule
09:00 AM - 06:00 PM
$151.54
Choose your schedule
09:00 AM - 06:00 PM
$151.54
Choose your schedule
09:00 AM - 06:00 PM
$151.54
Choose your schedule
09:00 AM - 06:00 PM
$151.54
Choose your schedule
09:00 AM - 06:00 PM
$151.54
Choose your schedule
09:00 AM - 06:00 PM
$151.54
Choose your schedule
09:00 AM - 06:00 PM
$151.54
Choose your schedule
09:00 AM - 06:00 PM
$151.54
Choose your schedule
09:00 AM - 06:00 PM
$151.54
Choose your schedule
09:00 AM - 06:00 PM
$151.54
Choose your schedule
09:00 AM - 06:00 PM
$151.54
Choose your schedule
09:00 AM - 06:00 PM
$151.54
Choose your schedule
09:00 AM - 06:00 PM
$151.54
Choose your schedule
09:00 AM - 06:00 PM
$151.54
Choose your schedule
09:00 AM - 06:00 PM
$151.54
Choose your schedule
09:00 AM - 06:00 PM
$151.54
Choose your schedule
09:00 AM - 06:00 PM
$151.54
Choose your schedule
09:00 AM - 06:00 PM
$151.54
Choose your schedule
09:00 AM - 06:00 PM
$151.54
Choose your schedule
09:00 AM - 06:00 PM
$151.54
Choose your schedule
09:00 AM - 06:00 PM
$151.54
Choose your schedule
09:00 AM - 06:00 PM
$151.54
Choose your schedule
09:00 AM - 06:00 PM
$151.54
Choose your schedule
09:00 AM - 06:00 PM
$151.54
Choose your schedule
09:00 AM - 06:00 PM
$151.54
Choose your schedule
09:00 AM - 06:00 PM
$151.54
Choose your schedule
09:00 AM - 06:00 PM
$151.54
Choose your schedule
09:00 AM - 06:00 PM
$151.54
Choose your schedule
09:00 AM - 06:00 PM
$151.54
Choose your schedule
09:00 AM - 06:00 PM
$151.54
Choose your schedule
09:00 AM - 06:00 PM
$151.54
Choose your schedule
09:00 AM - 06:00 PM
$151.54
Choose your schedule
09:00 AM - 06:00 PM
$151.54
Choose your schedule
09:00 AM - 06:00 PM
$151.54
Choose your schedule
09:00 AM - 06:00 PM
$151.54
Choose your schedule
09:00 AM - 06:00 PM
$151.54
Choose your schedule
09:00 AM - 06:00 PM
$151.54
Choose your schedule
09:00 AM - 06:00 PM
$151.54
Choose your schedule
09:00 AM - 06:00 PM
$151.54
Choose your schedule
09:00 AM - 06:00 PM
$151.54
Choose your schedule
09:00 AM - 06:00 PM
$151.54
Choose your schedule
09:00 AM - 06:00 PM
$151.54
Choose your schedule
09:00 AM - 06:00 PM
$151.54
Choose your schedule
09:00 AM - 06:00 PM
$151.54
Choose your schedule
09:00 AM - 06:00 PM
$151.54
Choose your schedule
09:00 AM - 06:00 PM
$151.54
Choose your schedule
09:00 AM - 06:00 PM
$151.54
Choose your schedule
09:00 AM - 06:00 PM
$151.54
Choose your schedule
09:00 AM - 06:00 PM
$151.54
Choose your schedule
09:00 AM - 06:00 PM
$151.54
Choose your schedule
09:00 AM - 06:00 PM
$151.54
Choose your schedule
09:00 AM - 06:00 PM
$151.54
Choose your schedule
09:00 AM - 06:00 PM
$151.54
Choose your schedule
09:00 AM - 06:00 PM
$151.54
Choose your schedule
09:00 AM - 06:00 PM
$151.54
Choose your schedule
09:00 AM - 06:00 PM
$151.54
Choose your schedule
09:00 AM - 06:00 PM
$151.54
Choose your schedule
09:00 AM - 06:00 PM
$151.54
Choose your schedule
09:00 AM - 06:00 PM
$151.54
Choose your schedule
09:00 AM - 06:00 PM
$151.54
Choose your schedule
09:00 AM - 06:00 PM
$151.54
Choose your schedule
09:00 AM - 06:00 PM
$151.54
Choose your schedule
09:00 AM - 06:00 PM
$151.54
Choose your schedule
09:00 AM - 06:00 PM
$151.54
Choose your schedule
09:00 AM - 06:00 PM
$151.54
Choose your schedule
09:00 AM - 06:00 PM
$151.54
Choose your schedule
09:00 AM - 06:00 PM
$151.54
Choose your schedule
09:00 AM - 06:00 PM
$151.54
Choose your schedule
09:00 AM - 06:00 PM
$151.54
Choose your schedule
09:00 AM - 06:00 PM
$151.54
Choose your schedule
09:00 AM - 06:00 PM
$151.54
Choose your schedule
09:00 AM - 06:00 PM
$151.54
Choose your schedule
09:00 AM - 06:00 PM
$151.54
Choose your schedule
09:00 AM - 06:00 PM
$151.54
Choose your schedule
09:00 AM - 06:00 PM
$151.54
Choose your schedule
09:00 AM - 06:00 PM
$151.54
Choose your schedule
09:00 AM - 06:00 PM
$151.54
Choose your schedule
09:00 AM - 06:00 PM
$151.54
Choose your schedule
09:00 AM - 06:00 PM
$151.54
Choose your schedule
09:00 AM - 06:00 PM
$151.54
Choose your schedule
09:00 AM - 06:00 PM
$151.54
Choose your schedule
09:00 AM - 06:00 PM
$151.54
Choose your schedule
09:00 AM - 06:00 PM
$151.54
Choose your schedule
09:00 AM - 06:00 PM
$151.54
Choose your schedule
09:00 AM - 06:00 PM
$151.54
Choose your schedule
09:00 AM - 06:00 PM
$151.54
Choose your schedule
09:00 AM - 06:00 PM
$151.54
Choose your schedule
09:00 AM - 06:00 PM
$151.54
Choose your schedule
09:00 AM - 06:00 PM
$151.54
Choose your schedule
09:00 AM - 06:00 PM
$151.54
Choose your schedule
09:00 AM - 06:00 PM
$151.54
Choose your schedule
09:00 AM - 06:00 PM
$151.54
Choose your schedule
09:00 AM - 06:00 PM
$151.54
Choose your schedule
09:00 AM - 06:00 PM
$151.54
Choose your schedule
09:00 AM - 06:00 PM
$151.54
Choose your schedule
09:00 AM - 06:00 PM
$151.54
Choose your schedule
09:00 AM - 06:00 PM
$151.54
Choose your schedule
09:00 AM - 06:00 PM
$151.54
Choose your schedule
09:00 AM - 06:00 PM
$151.54
Choose your schedule
09:00 AM - 06:00 PM
$151.54
Choose your schedule
09:00 AM - 06:00 PM
$151.54
Choose your schedule
09:00 AM - 06:00 PM
$151.54
Choose your schedule
09:00 AM - 06:00 PM
$151.54
Choose your schedule
09:00 AM - 06:00 PM
$151.54
Choose your schedule
09:00 AM - 06:00 PM
$151.54
Choose your schedule
09:00 AM - 06:00 PM
$151.54
Choose your schedule
09:00 AM - 06:00 PM
$151.54
Choose your schedule
09:00 AM - 06:00 PM
$151.54
Choose your schedule
09:00 AM - 06:00 PM
$151.54
Choose your schedule
09:00 AM - 06:00 PM
$151.54
Choose your schedule
09:00 AM - 06:00 PM
$151.54
Choose your schedule
09:00 AM - 06:00 PM
$151.54
Choose your schedule
09:00 AM - 06:00 PM
$151.54
Choose your schedule
09:00 AM - 06:00 PM
$151.54
Choose your schedule
09:00 AM - 06:00 PM
$151.54
Choose your schedule
09:00 AM - 06:00 PM
$151.54
Choose your schedule
09:00 AM - 06:00 PM
$151.54
Choose your schedule
09:00 AM - 06:00 PM
$151.54
Choose your schedule
09:00 AM - 06:00 PM
$151.54
Choose your schedule
09:00 AM - 06:00 PM
$151.54
Choose your schedule
09:00 AM - 06:00 PM
$151.54
Choose your schedule
09:00 AM - 06:00 PM
$151.54
Choose your schedule
09:00 AM - 06:00 PM
$151.54
Choose your schedule
09:00 AM - 06:00 PM
$151.54
Choose your schedule
09:00 AM - 06:00 PM
$151.54
Choose your schedule
09:00 AM - 06:00 PM
$151.54
Choose your schedule
09:00 AM - 06:00 PM
$151.54
Choose your schedule
09:00 AM - 06:00 PM
$151.54
Choose your schedule
09:00 AM - 06:00 PM
$151.54
Choose your schedule
09:00 AM - 06:00 PM
$151.54
Choose your schedule
09:00 AM - 06:00 PM
$151.54
Choose your schedule
09:00 AM - 06:00 PM
$151.54
Choose your schedule
09:00 AM - 06:00 PM
$151.54
Choose your schedule
09:00 AM - 06:00 PM
$151.54
Choose your schedule
09:00 AM - 06:00 PM
$151.54
Choose your schedule
09:00 AM - 06:00 PM
$151.54
Choose your schedule
09:00 AM - 06:00 PM
$151.54
Choose your schedule
09:00 AM - 06:00 PM
$151.54
Choose your schedule
09:00 AM - 06:00 PM
$151.54
Choose your schedule
09:00 AM - 06:00 PM
$151.54
Choose your schedule
09:00 AM - 06:00 PM
$151.54
Choose your schedule
09:00 AM - 06:00 PM
$151.54
Choose your schedule
09:00 AM - 06:00 PM
$151.54
Choose your schedule
09:00 AM - 06:00 PM
$151.54
Choose your schedule
09:00 AM - 06:00 PM
$151.54
Choose your schedule
09:00 AM - 06:00 PM
$151.54
Choose your schedule
09:00 AM - 06:00 PM
$151.54
Choose your schedule
09:00 AM - 06:00 PM
$151.54
Choose your schedule
09:00 AM - 06:00 PM
$151.54
Choose your schedule
09:00 AM - 06:00 PM
$151.54
Choose your schedule
09:00 AM - 06:00 PM
$151.54
Choose your schedule
09:00 AM - 06:00 PM
$151.54
Choose your schedule
09:00 AM - 06:00 PM
$151.54
Choose your schedule
09:00 AM - 06:00 PM
$151.54
Choose your schedule
09:00 AM - 06:00 PM
$151.54
Choose your schedule
09:00 AM - 06:00 PM
$151.54
Choose your schedule
09:00 AM - 06:00 PM
$151.54
Choose your schedule
09:00 AM - 06:00 PM
$151.54
Choose your schedule
09:00 AM - 06:00 PM
$151.54
Choose your schedule
09:00 AM - 06:00 PM
$151.54
Choose your schedule
09:00 AM - 06:00 PM
$151.54
Choose your schedule
09:00 AM - 06:00 PM
$151.54
Choose your schedule
09:00 AM - 06:00 PM
$151.54
Choose your schedule
09:00 AM - 06:00 PM
$151.54
Choose your schedule
09:00 AM - 06:00 PM
$151.54
Choose your schedule
09:00 AM - 06:00 PM
$151.54
Choose your schedule
09:00 AM - 06:00 PM
$151.54
Choose your schedule
09:00 AM - 06:00 PM
$151.54
Choose your schedule
09:00 AM - 06:00 PM
$151.54
Choose your schedule
09:00 AM - 06:00 PM
$151.54
Choose your schedule
09:00 AM - 06:00 PM
$151.54
Choose your schedule
09:00 AM - 06:00 PM
$151.54
Choose your schedule
09:00 AM - 06:00 PM
$151.54
Choose your schedule
09:00 AM - 06:00 PM
$151.54
Choose your schedule
09:00 AM - 06:00 PM
$151.54
Choose your schedule
09:00 AM - 06:00 PM
$151.54
Choose your schedule
09:00 AM - 06:00 PM
$151.54
Choose your schedule
09:00 AM - 06:00 PM
$151.54
Choose your schedule
09:00 AM - 06:00 PM
$151.54
Choose your schedule
09:00 AM - 06:00 PM
$151.54
Choose your schedule
09:00 AM - 06:00 PM
$151.54
Choose your schedule
09:00 AM - 06:00 PM
$151.54
Choose your schedule
09:00 AM - 06:00 PM
$151.54
Choose your schedule
09:00 AM - 06:00 PM
$151.54
Choose your schedule
09:00 AM - 06:00 PM
$151.54
Choose your schedule
09:00 AM - 06:00 PM
$151.54
Choose your schedule
09:00 AM - 06:00 PM
$151.54
Choose your schedule
09:00 AM - 06:00 PM
$151.54
Choose your schedule
09:00 AM - 06:00 PM
$151.54
Choose your schedule
09:00 AM - 06:00 PM
$151.54
Choose your schedule
09:00 AM - 06:00 PM
$151.54
Choose your schedule
09:00 AM - 06:00 PM
$151.54
Choose your schedule
09:00 AM - 06:00 PM
$151.54
Choose your schedule
09:00 AM - 06:00 PM
$151.54
Choose your schedule
09:00 AM - 06:00 PM
$151.54
Choose your schedule
09:00 AM - 06:00 PM
$151.54
Choose your schedule
09:00 AM - 06:00 PM
$151.54
Choose your schedule
09:00 AM - 06:00 PM
$151.54
Choose your schedule
09:00 AM - 06:00 PM
$151.54
Choose your schedule
09:00 AM - 06:00 PM
$151.54
Choose your schedule
09:00 AM - 06:00 PM
$151.54
Choose your schedule
09:00 AM - 06:00 PM
$151.54
Choose your schedule
09:00 AM - 06:00 PM
$151.54
Choose your schedule
09:00 AM - 06:00 PM
$151.54
Choose your schedule
09:00 AM - 06:00 PM
$151.54
Choose your schedule
09:00 AM - 06:00 PM
$151.54
Choose your schedule
09:00 AM - 06:00 PM
$151.54
Choose your schedule
09:00 AM - 06:00 PM
$151.54
Choose your schedule
09:00 AM - 06:00 PM
$151.54
Choose your schedule
09:00 AM - 06:00 PM
$151.54
Choose your schedule
09:00 AM - 06:00 PM
$151.54
Choose your schedule
09:00 AM - 06:00 PM
$151.54
Choose your schedule
09:00 AM - 06:00 PM
$151.54
Choose your schedule
09:00 AM - 06:00 PM
$151.54
Choose your schedule
09:00 AM - 06:00 PM
$151.54
Choose your schedule
09:00 AM - 06:00 PM
$151.54
Choose your schedule
09:00 AM - 06:00 PM
$151.54
Choose your schedule
09:00 AM - 06:00 PM
$151.54
Choose your schedule
09:00 AM - 06:00 PM
$151.54
Choose your schedule
09:00 AM - 06:00 PM
$151.54
Choose your schedule
09:00 AM - 06:00 PM
$151.54
Choose your schedule
09:00 AM - 06:00 PM
$151.54
Choose your schedule
09:00 AM - 06:00 PM
$151.54
Choose your schedule
09:00 AM - 06:00 PM
$151.54
Choose your schedule
09:00 AM - 06:00 PM
$151.54
Choose your schedule
09:00 AM - 06:00 PM
$151.54
Choose your schedule
09:00 AM - 06:00 PM
$151.54
Choose your schedule
09:00 AM - 06:00 PM
$151.54
Choose your schedule
09:00 AM - 06:00 PM
$151.54
Choose your schedule
09:00 AM - 06:00 PM
$151.54
Choose your schedule
09:00 AM - 06:00 PM
$151.54
Choose your schedule
09:00 AM - 06:00 PM
$151.54
Choose your schedule
09:00 AM - 06:00 PM
$151.54
Choose your schedule
09:00 AM - 06:00 PM
$151.54
Choose your schedule
09:00 AM - 06:00 PM
$151.54
Choose your schedule
09:00 AM - 06:00 PM
$151.54
Choose your schedule
09:00 AM - 06:00 PM
$151.54
Choose your schedule
09:00 AM - 06:00 PM
$151.54
Choose your schedule
09:00 AM - 06:00 PM
$151.54
Choose your schedule
09:00 AM - 06:00 PM
$151.54
Choose your schedule
09:00 AM - 06:00 PM
$151.54
Choose your schedule
09:00 AM - 06:00 PM
$151.54
Choose your schedule
09:00 AM - 06:00 PM
$151.54
Choose your schedule
09:00 AM - 06:00 PM
$151.54
Choose your schedule
09:00 AM - 06:00 PM
$151.54
Choose your schedule
09:00 AM - 06:00 PM
$151.54
Choose your schedule
09:00 AM - 06:00 PM
$151.54
Choose your schedule
09:00 AM - 06:00 PM
$151.54
Choose your schedule
09:00 AM - 06:00 PM
$151.54
Choose your schedule
09:00 AM - 06:00 PM
$151.54
Choose your schedule
09:00 AM - 06:00 PM
$151.54
Choose your schedule
09:00 AM - 06:00 PM
$151.54
Choose your schedule
09:00 AM - 06:00 PM
$151.54
Choose your schedule
09:00 AM - 06:00 PM
$151.54
Choose your schedule
09:00 AM - 06:00 PM
$151.54
Choose your schedule
09:00 AM - 06:00 PM
$151.54
Choose your schedule
09:00 AM - 06:00 PM
$151.54
Choose your schedule
09:00 AM - 06:00 PM
$151.54
Choose your schedule
09:00 AM - 06:00 PM
$151.54
Choose your schedule
09:00 AM - 06:00 PM
$151.54
Choose your schedule
09:00 AM - 06:00 PM
$151.54
Choose your schedule
09:00 AM - 06:00 PM
$151.54
Choose your schedule
09:00 AM - 06:00 PM
$151.54
Choose your schedule
09:00 AM - 06:00 PM
$151.54
Choose your schedule
09:00 AM - 06:00 PM
$151.54
Choose your schedule
09:00 AM - 06:00 PM
$151.54
Choose your schedule
09:00 AM - 06:00 PM
$151.54
Choose your schedule
09:00 AM - 06:00 PM
$151.54
Choose your schedule
09:00 AM - 06:00 PM
$151.54
Choose your schedule
09:00 AM - 06:00 PM
$151.54
Choose your schedule
09:00 AM - 06:00 PM
$151.54
Choose your schedule
09:00 AM - 06:00 PM
$151.54
Choose your schedule
09:00 AM - 06:00 PM
$151.54
Choose your schedule
09:00 AM - 06:00 PM
$151.54
Choose your schedule
09:00 AM - 06:00 PM
$151.54
Choose your schedule
09:00 AM - 06:00 PM
$151.54
Choose your schedule
09:00 AM - 06:00 PM
$151.54
Choose your schedule
09:00 AM - 06:00 PM
$151.54
Choose your schedule
09:00 AM - 06:00 PM
$151.54
Choose your schedule
09:00 AM - 06:00 PM
$151.54
Choose your schedule
09:00 AM - 06:00 PM
$151.54
Choose your schedule
09:00 AM - 06:00 PM
$151.54
Choose your schedule
09:00 AM - 06:00 PM
$151.54
Choose your schedule
09:00 AM - 06:00 PM
$151.54
Choose your schedule
09:00 AM - 06:00 PM
$151.54
Choose your schedule
09:00 AM - 06:00 PM
$151.54
Choose your schedule
09:00 AM - 06:00 PM
$151.54
Choose your schedule
09:00 AM - 06:00 PM
$151.54
Choose your schedule
09:00 AM - 06:00 PM
$151.54
Choose your schedule
09:00 AM - 06:00 PM
$151.54
Choose your schedule
09:00 AM - 06:00 PM
$151.54
Choose your schedule
09:00 AM - 06:00 PM
$151.54
Choose your schedule
09:00 AM - 06:00 PM
$151.54
Choose your schedule
09:00 AM - 06:00 PM
$151.54
Choose your schedule
09:00 AM - 06:00 PM
$151.54
Choose your schedule
09:00 AM - 06:00 PM
$151.54
Choose your schedule
09:00 AM - 06:00 PM
$151.54
Choose your schedule
09:00 AM - 06:00 PM
$151.54
Choose your schedule
09:00 AM - 06:00 PM
$151.54
Choose your schedule
09:00 AM - 06:00 PM
$151.54
Choose your schedule
09:00 AM - 06:00 PM
$151.54
Choose your schedule
09:00 AM - 06:00 PM
$151.54
Choose your schedule
09:00 AM - 06:00 PM
$151.54
Choose your schedule
09:00 AM - 06:00 PM
$151.54
Choose your schedule
09:00 AM - 06:00 PM
$151.54
Choose your schedule
09:00 AM - 06:00 PM
$151.54
Choose your schedule
09:00 AM - 06:00 PM
$151.54
Choose your schedule
09:00 AM - 06:00 PM
$151.54
Choose your schedule
09:00 AM - 06:00 PM
$151.54
Choose your schedule
09:00 AM - 06:00 PM
$151.54
Choose your schedule
09:00 AM - 06:00 PM
$151.54
Choose your schedule
09:00 AM - 06:00 PM
$151.54
Choose your schedule
09:00 AM - 06:00 PM
$151.54
Choose your schedule
09:00 AM - 06:00 PM
$151.54
Choose your schedule
09:00 AM - 06:00 PM
$151.54
Choose your schedule
09:00 AM - 06:00 PM
$151.54
Choose your schedule
09:00 AM - 06:00 PM
$151.54
About the Experience
Enjoy breathtaking views of Sete Cidades, the main postcard of the Azores, that you simply can't miss. Get inspired by the untouched natural beauty of Fogo lake, a crater lake surrounded only by wild vegetation. Discover Caldeira Velha, a unique place of thermal activity and iron-rich waters. Explore the West and North coasts of the island, with their impressive cliffs, volcanic rocks and surf beaches.
This tour is ideal to visit the highlights of São Miguel island in comfort, avoiding the large groups. Book together with São Miguel East tour, to get a complete overview of São Miguel island in 2 days!
What's included:
Lunch (food, drinks, dessert, and coffee)
Entrance fees
Pick-up/Drop-off (only in Ponta Delgada, outside Ponta Delgada extra costs may be apply)
Water bottle
Expert tour guide/driver
Important information:
Departure time: 9:00
Duration: 8-9 hours
Transportation: 9 seater minibus
Tour requires short 5-10 min walks
Pick-up: Pickup is included in hotels located in the city of Ponta Delgada. If you are staying outside of Ponta Delgada, you will be provided with either pick up options for an extra cost or a meeting point location.
Activity provider policies
Cancelations
Up to 7 days before start of trip/activity: 90% refund; Between 7 and 3 days before start of trip/activity: 50% refund; Less than 3 days before start of trip/activity: no refund.
Earn $500*
towards your next trip
Join our Travel Rewards program and receive $500 just for signing up! As a Travel Rewards Member, you'll receive exclusive offers and early access to special deals and sales.