Full day tour: Terceira Island Gastronomic Tour
Location: Terceira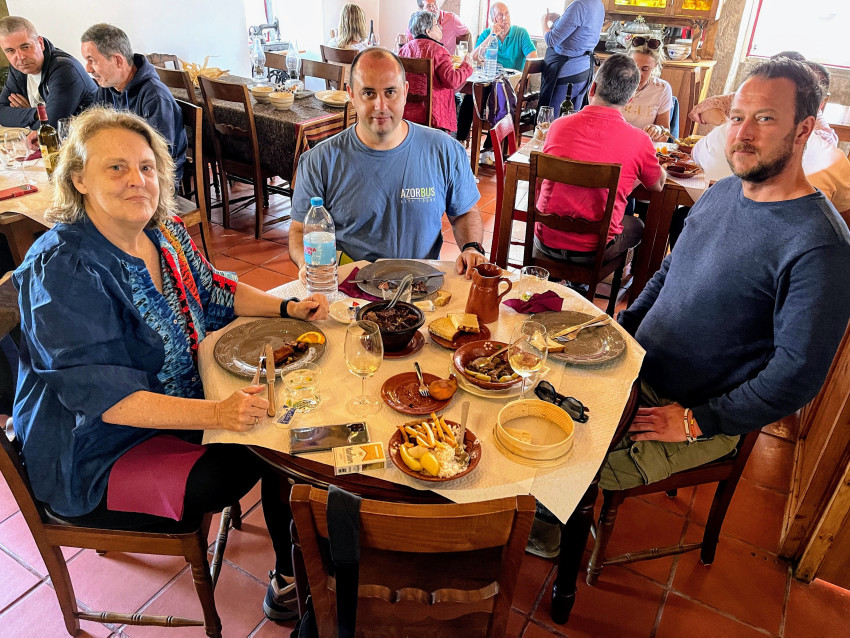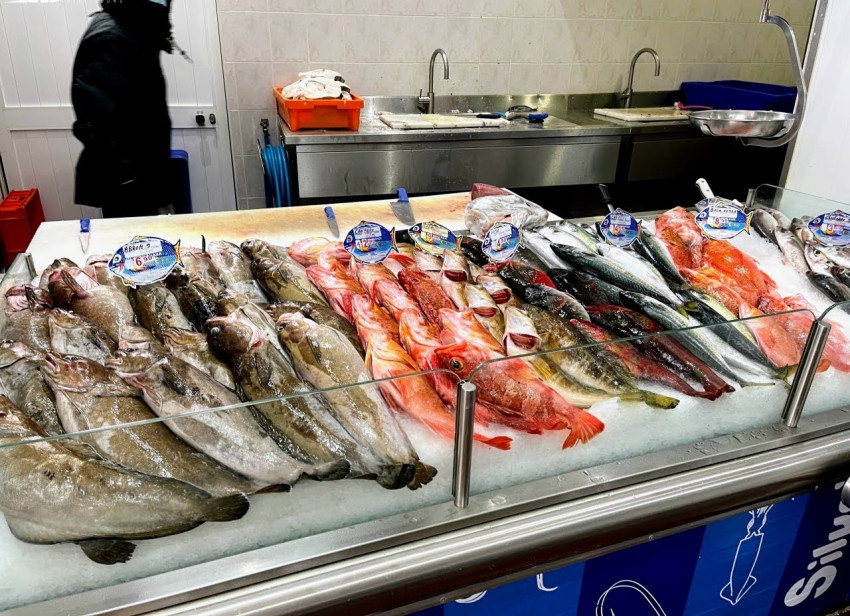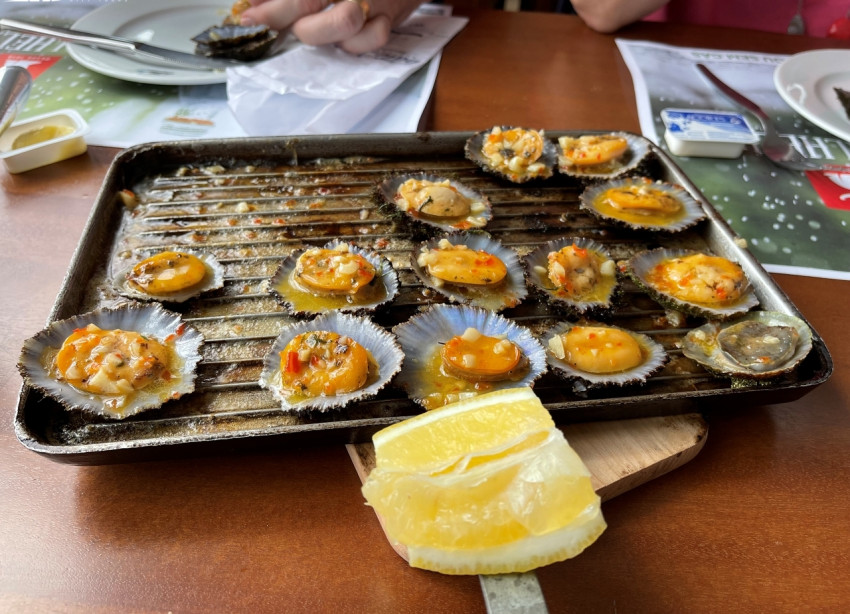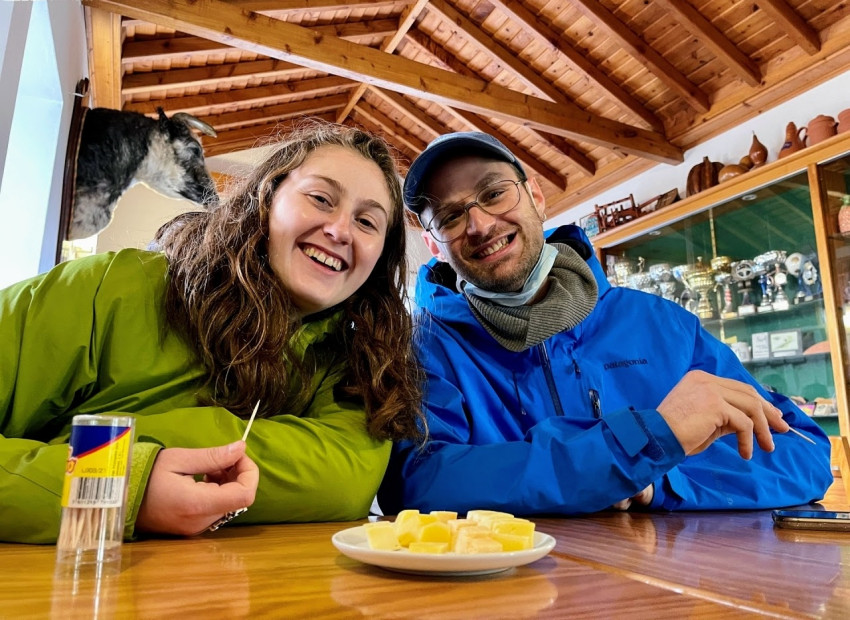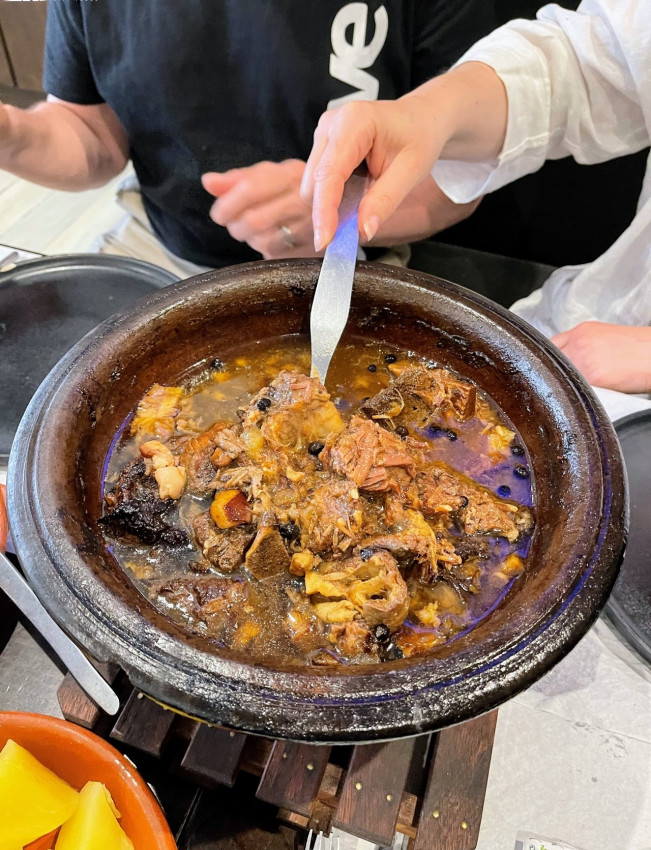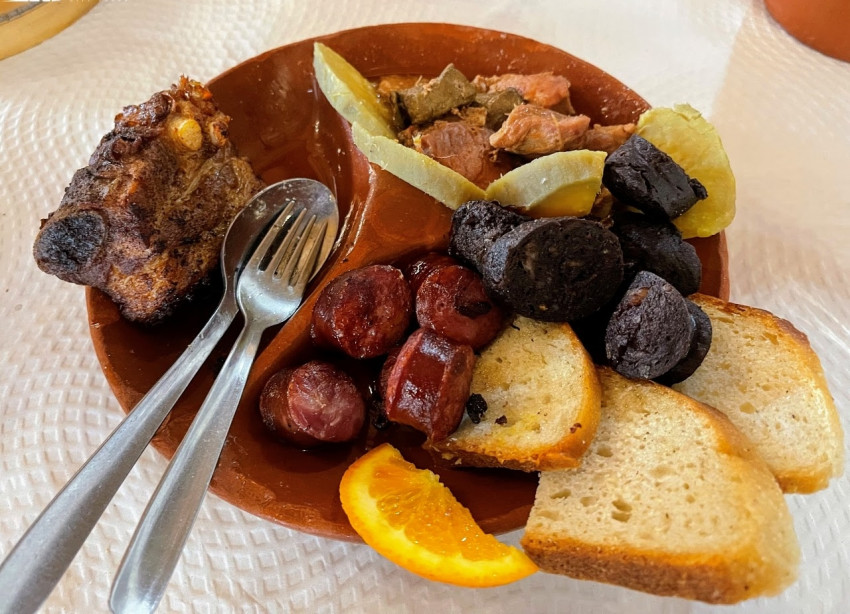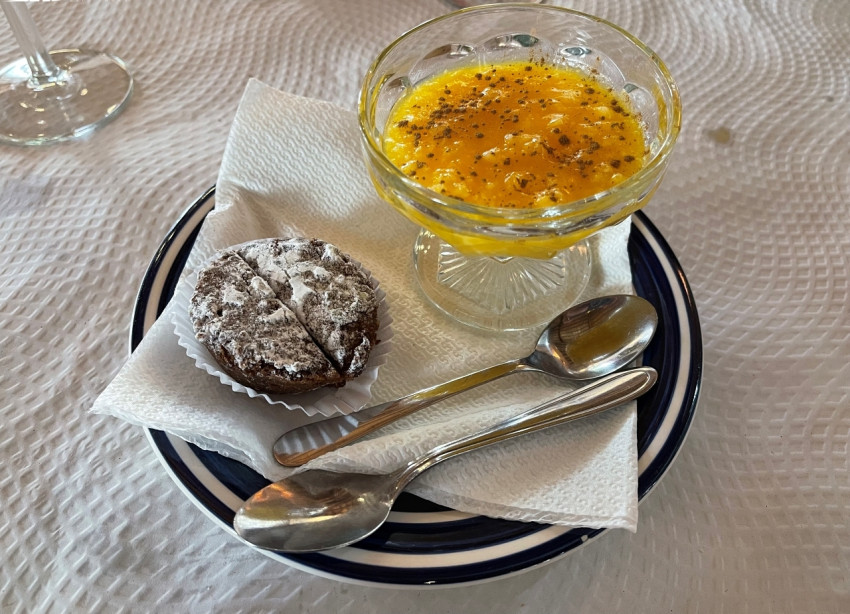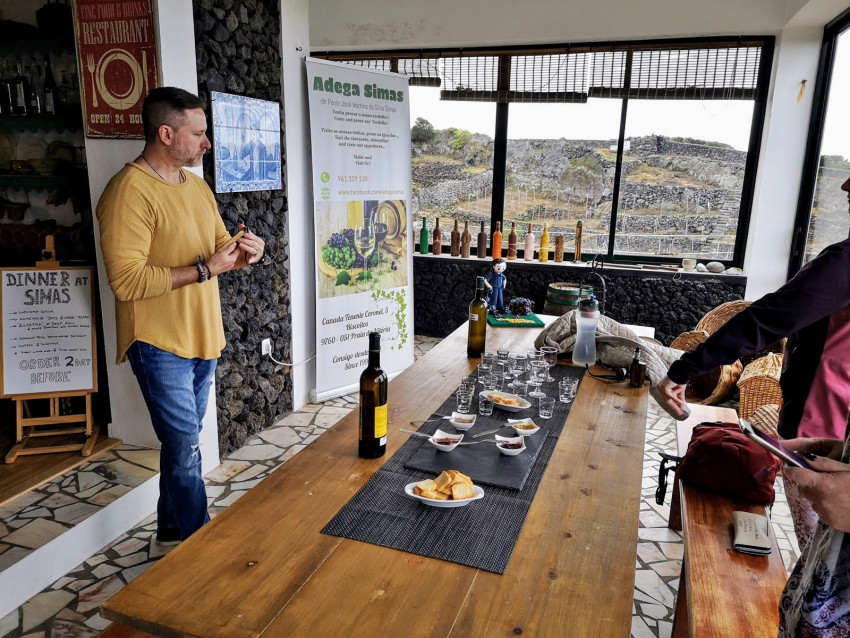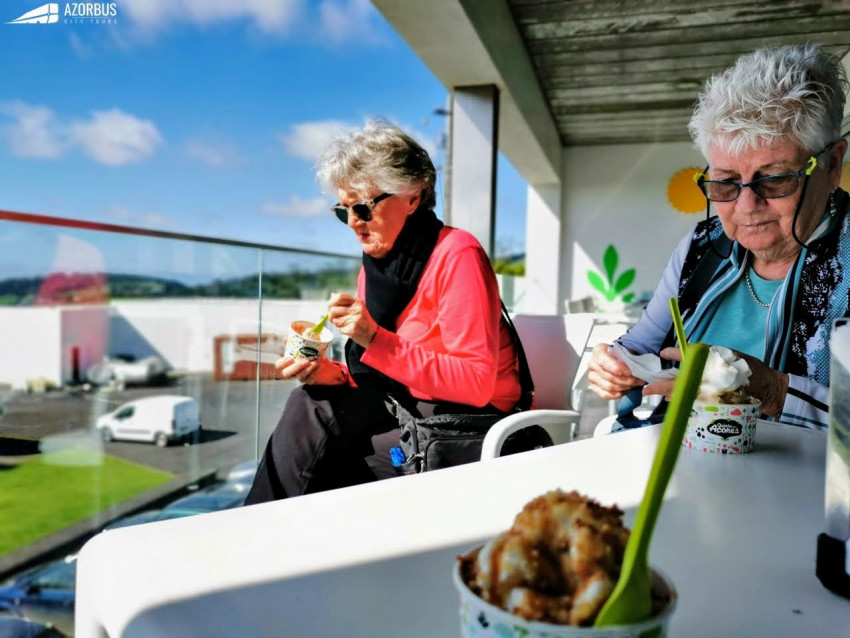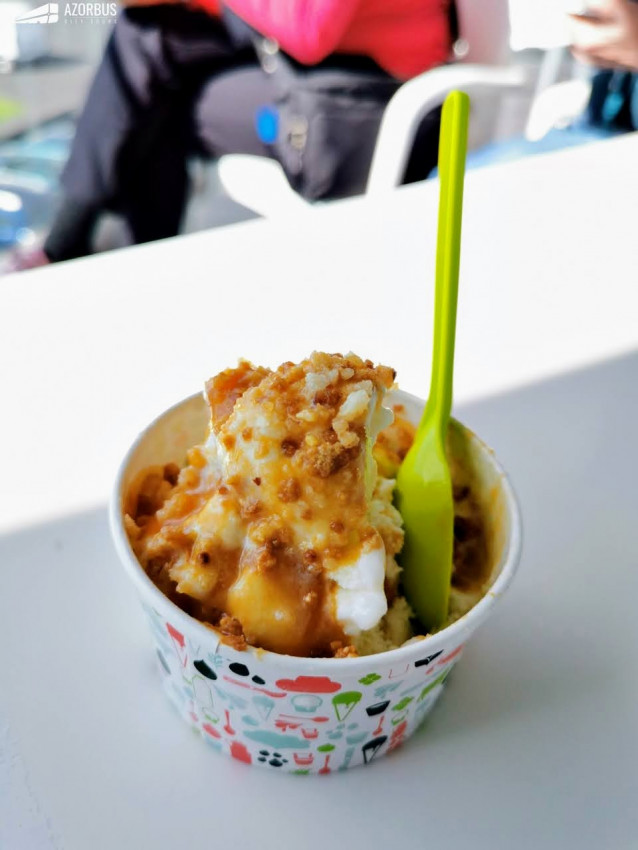 Choose your schedule
09:30 AM - 05:30 PM
$262.68
Choose your schedule
09:30 AM - 05:30 PM
$262.68
Choose your schedule
09:30 AM - 05:30 PM
$262.68
Choose your schedule
09:30 AM - 05:30 PM
$262.68
Choose your schedule
09:30 AM - 05:30 PM
$262.68
Choose your schedule
09:30 AM - 05:30 PM
$262.68
Choose your schedule
09:30 AM - 05:30 PM
$262.68
Choose your schedule
09:30 AM - 05:30 PM
$262.68
Choose your schedule
09:30 AM - 05:30 PM
$262.68
Choose your schedule
09:30 AM - 05:30 PM
$262.68
Choose your schedule
09:30 AM - 05:30 PM
$262.68
Choose your schedule
09:30 AM - 05:30 PM
$262.68
Choose your schedule
09:30 AM - 05:30 PM
$262.68
Choose your schedule
09:30 AM - 05:30 PM
$262.68
Choose your schedule
09:30 AM - 05:30 PM
$262.68
Choose your schedule
09:30 AM - 05:30 PM
$262.68
Choose your schedule
09:30 AM - 05:30 PM
$262.68
Choose your schedule
09:30 AM - 05:30 PM
$262.68
Choose your schedule
09:30 AM - 05:30 PM
$262.68
Choose your schedule
09:30 AM - 05:30 PM
$262.68
Choose your schedule
09:30 AM - 05:30 PM
$262.68
Choose your schedule
09:30 AM - 05:30 PM
$262.68
Choose your schedule
09:30 AM - 05:30 PM
$262.68
Choose your schedule
09:30 AM - 05:30 PM
$262.68
Choose your schedule
09:30 AM - 05:30 PM
$262.68
Choose your schedule
09:30 AM - 05:30 PM
$262.68
Choose your schedule
09:30 AM - 05:30 PM
$262.68
Choose your schedule
09:30 AM - 05:30 PM
$262.68
Choose your schedule
09:30 AM - 05:30 PM
$262.68
Choose your schedule
09:30 AM - 05:30 PM
$262.68
Choose your schedule
09:30 AM - 05:30 PM
$262.68
Choose your schedule
09:30 AM - 05:30 PM
$262.68
Choose your schedule
09:30 AM - 05:30 PM
$262.68
Choose your schedule
09:30 AM - 05:30 PM
$262.68
Choose your schedule
09:30 AM - 05:30 PM
$262.68
Choose your schedule
09:30 AM - 05:30 PM
$262.68
Choose your schedule
09:30 AM - 05:30 PM
$262.68
Choose your schedule
09:30 AM - 05:30 PM
$262.68
Choose your schedule
09:30 AM - 05:30 PM
$262.68
Choose your schedule
09:30 AM - 05:30 PM
$262.68
Choose your schedule
09:30 AM - 05:30 PM
$262.68
Choose your schedule
09:30 AM - 05:30 PM
$262.68
Choose your schedule
09:30 AM - 05:30 PM
$262.68
Choose your schedule
09:30 AM - 05:30 PM
$262.68
Choose your schedule
09:30 AM - 05:30 PM
$262.68
Choose your schedule
09:30 AM - 05:30 PM
$262.68
Choose your schedule
09:30 AM - 05:30 PM
$262.68
Choose your schedule
09:30 AM - 05:30 PM
$262.68
Choose your schedule
09:30 AM - 05:30 PM
$262.68
Choose your schedule
09:30 AM - 05:30 PM
$262.68
Choose your schedule
09:30 AM - 05:30 PM
$262.68
Choose your schedule
09:30 AM - 05:30 PM
$262.68
Choose your schedule
09:30 AM - 05:30 PM
$262.68
Choose your schedule
09:30 AM - 05:30 PM
$262.68
Choose your schedule
09:30 AM - 05:30 PM
$262.68
Choose your schedule
09:30 AM - 05:30 PM
$262.68
Choose your schedule
09:30 AM - 05:30 PM
$262.68
Choose your schedule
09:30 AM - 05:30 PM
$262.68
Choose your schedule
09:30 AM - 05:30 PM
$262.68
Choose your schedule
09:30 AM - 05:30 PM
$262.68
Choose your schedule
09:30 AM - 05:30 PM
$262.68
Choose your schedule
09:30 AM - 05:30 PM
$262.68
Choose your schedule
09:30 AM - 05:30 PM
$262.68
Choose your schedule
09:30 AM - 05:30 PM
$262.68
Choose your schedule
09:30 AM - 05:30 PM
$262.68
Choose your schedule
09:30 AM - 05:30 PM
$262.68
Choose your schedule
09:30 AM - 05:30 PM
$262.68
Choose your schedule
09:30 AM - 05:30 PM
$262.68
Choose your schedule
09:30 AM - 05:30 PM
$262.68
Choose your schedule
09:30 AM - 05:30 PM
$262.68
Choose your schedule
09:30 AM - 05:30 PM
$262.68
Choose your schedule
09:30 AM - 05:30 PM
$262.68
Choose your schedule
09:30 AM - 05:30 PM
$262.68
Choose your schedule
09:30 AM - 05:30 PM
$262.68
Choose your schedule
09:30 AM - 05:30 PM
$262.68
Choose your schedule
09:30 AM - 05:30 PM
$262.68
Choose your schedule
09:30 AM - 05:30 PM
$262.68
Choose your schedule
09:30 AM - 05:30 PM
$262.68
Choose your schedule
09:30 AM - 05:30 PM
$262.68
Choose your schedule
09:30 AM - 05:30 PM
$262.68
Choose your schedule
09:30 AM - 05:30 PM
$262.68
Choose your schedule
09:30 AM - 05:30 PM
$262.68
Choose your schedule
09:30 AM - 05:30 PM
$262.68
Choose your schedule
09:30 AM - 05:30 PM
$262.68
Choose your schedule
09:30 AM - 05:30 PM
$262.68
Choose your schedule
09:30 AM - 05:30 PM
$262.68
Choose your schedule
09:30 AM - 05:30 PM
$262.68
Choose your schedule
09:30 AM - 05:30 PM
$262.68
Choose your schedule
09:30 AM - 05:30 PM
$262.68
Choose your schedule
09:30 AM - 05:30 PM
$262.68
Choose your schedule
09:30 AM - 05:30 PM
$262.68
Choose your schedule
09:30 AM - 05:30 PM
$262.68
Choose your schedule
09:30 AM - 05:30 PM
$262.68
Choose your schedule
09:30 AM - 05:30 PM
$262.68
Choose your schedule
09:30 AM - 05:30 PM
$262.68
Choose your schedule
09:30 AM - 05:30 PM
$262.68
Choose your schedule
09:30 AM - 05:30 PM
$262.68
Choose your schedule
09:30 AM - 05:30 PM
$262.68
Choose your schedule
09:30 AM - 05:30 PM
$262.68
Choose your schedule
09:30 AM - 05:30 PM
$262.68
Choose your schedule
09:30 AM - 05:30 PM
$262.68
Choose your schedule
09:30 AM - 05:30 PM
$262.68
Choose your schedule
09:30 AM - 05:30 PM
$262.68
Choose your schedule
09:30 AM - 05:30 PM
$262.68
Choose your schedule
09:30 AM - 05:30 PM
$262.68
Choose your schedule
09:30 AM - 05:30 PM
$262.68
Choose your schedule
09:30 AM - 05:30 PM
$262.68
Choose your schedule
09:30 AM - 05:30 PM
$262.68
Choose your schedule
09:30 AM - 05:30 PM
$262.68
Choose your schedule
09:30 AM - 05:30 PM
$262.68
Choose your schedule
09:30 AM - 05:30 PM
$262.68
Choose your schedule
09:30 AM - 05:30 PM
$262.68
Choose your schedule
09:30 AM - 05:30 PM
$262.68
Choose your schedule
09:30 AM - 05:30 PM
$262.68
Choose your schedule
09:30 AM - 05:30 PM
$262.68
Choose your schedule
09:30 AM - 05:30 PM
$262.68
Choose your schedule
09:30 AM - 05:30 PM
$262.68
Choose your schedule
09:30 AM - 05:30 PM
$262.68
Choose your schedule
09:30 AM - 05:30 PM
$262.68
Choose your schedule
09:30 AM - 05:30 PM
$262.68
Choose your schedule
09:30 AM - 05:30 PM
$262.68
Choose your schedule
09:30 AM - 05:30 PM
$262.68
Choose your schedule
09:30 AM - 05:30 PM
$262.68
Choose your schedule
09:30 AM - 05:30 PM
$262.68
Choose your schedule
09:30 AM - 05:30 PM
$262.68
Choose your schedule
09:30 AM - 05:30 PM
$262.68
Choose your schedule
09:30 AM - 05:30 PM
$262.68
Choose your schedule
09:30 AM - 05:30 PM
$262.68
Choose your schedule
09:30 AM - 05:30 PM
$262.68
Choose your schedule
09:30 AM - 05:30 PM
$262.68
Choose your schedule
09:30 AM - 05:30 PM
$262.68
Choose your schedule
09:30 AM - 05:30 PM
$262.68
Choose your schedule
09:30 AM - 05:30 PM
$262.68
Choose your schedule
09:30 AM - 05:30 PM
$262.68
Choose your schedule
09:30 AM - 05:30 PM
$262.68
Choose your schedule
09:30 AM - 05:30 PM
$262.68
Choose your schedule
09:30 AM - 05:30 PM
$262.68
Choose your schedule
09:30 AM - 05:30 PM
$262.68
Choose your schedule
09:30 AM - 05:30 PM
$262.68
Choose your schedule
09:30 AM - 05:30 PM
$262.68
Choose your schedule
09:30 AM - 05:30 PM
$262.68
Choose your schedule
09:30 AM - 05:30 PM
$262.68
Choose your schedule
09:30 AM - 05:30 PM
$262.68
Choose your schedule
09:30 AM - 05:30 PM
$262.68
Choose your schedule
09:30 AM - 05:30 PM
$262.68
Choose your schedule
09:30 AM - 05:30 PM
$262.68
Choose your schedule
09:30 AM - 05:30 PM
$262.68
Choose your schedule
09:30 AM - 05:30 PM
$262.68
Choose your schedule
09:30 AM - 05:30 PM
$262.68
Choose your schedule
09:30 AM - 05:30 PM
$262.68
Choose your schedule
09:30 AM - 05:30 PM
$262.68
Choose your schedule
09:30 AM - 05:30 PM
$262.68
Choose your schedule
09:30 AM - 05:30 PM
$262.68
Choose your schedule
09:30 AM - 05:30 PM
$262.68
Choose your schedule
09:30 AM - 05:30 PM
$262.68
Choose your schedule
09:30 AM - 05:30 PM
$262.68
Choose your schedule
09:30 AM - 05:30 PM
$262.68
Choose your schedule
09:30 AM - 05:30 PM
$262.68
Choose your schedule
09:30 AM - 05:30 PM
$262.68
Choose your schedule
09:30 AM - 05:30 PM
$262.68
Choose your schedule
09:30 AM - 05:30 PM
$262.68
Choose your schedule
09:30 AM - 05:30 PM
$262.68
Choose your schedule
09:30 AM - 05:30 PM
$262.68
Choose your schedule
09:30 AM - 05:30 PM
$262.68
Choose your schedule
09:30 AM - 05:30 PM
$262.68
Choose your schedule
09:30 AM - 05:30 PM
$262.68
Choose your schedule
09:30 AM - 05:30 PM
$262.68
Choose your schedule
09:30 AM - 05:30 PM
$262.68
Choose your schedule
09:30 AM - 05:30 PM
$262.68
Choose your schedule
09:30 AM - 05:30 PM
$262.68
Choose your schedule
09:30 AM - 05:30 PM
$262.68
Choose your schedule
09:30 AM - 05:30 PM
$262.68
Choose your schedule
09:30 AM - 05:30 PM
$262.68
Choose your schedule
09:30 AM - 05:30 PM
$262.68
Choose your schedule
09:30 AM - 05:30 PM
$262.68
Choose your schedule
09:30 AM - 05:30 PM
$262.68
Choose your schedule
09:30 AM - 05:30 PM
$262.68
Choose your schedule
09:30 AM - 05:30 PM
$262.68
Choose your schedule
09:30 AM - 05:30 PM
$262.68
Choose your schedule
09:30 AM - 05:30 PM
$262.68
Choose your schedule
09:30 AM - 05:30 PM
$262.68
Choose your schedule
09:30 AM - 05:30 PM
$262.68
Choose your schedule
09:30 AM - 05:30 PM
$262.68
Choose your schedule
09:30 AM - 05:30 PM
$262.68
Choose your schedule
09:30 AM - 05:30 PM
$262.68
Choose your schedule
09:30 AM - 05:30 PM
$262.68
Choose your schedule
09:30 AM - 05:30 PM
$262.68
Choose your schedule
09:30 AM - 05:30 PM
$262.68
Choose your schedule
09:30 AM - 05:30 PM
$262.68
Choose your schedule
09:30 AM - 05:30 PM
$262.68
Choose your schedule
09:30 AM - 05:30 PM
$262.68
Choose your schedule
09:30 AM - 05:30 PM
$262.68
Choose your schedule
09:30 AM - 05:30 PM
$262.68
Choose your schedule
09:30 AM - 05:30 PM
$262.68
Choose your schedule
09:30 AM - 05:30 PM
$262.68
Choose your schedule
09:30 AM - 05:30 PM
$262.68
Choose your schedule
09:30 AM - 05:30 PM
$262.68
Choose your schedule
09:30 AM - 05:30 PM
$262.68
Choose your schedule
09:30 AM - 05:30 PM
$262.68
Choose your schedule
09:30 AM - 05:30 PM
$262.68
Choose your schedule
09:30 AM - 05:30 PM
$262.68
Choose your schedule
09:30 AM - 05:30 PM
$262.68
Choose your schedule
09:30 AM - 05:30 PM
$262.68
Choose your schedule
09:30 AM - 05:30 PM
$262.68
Choose your schedule
09:30 AM - 05:30 PM
$262.68
Choose your schedule
09:30 AM - 05:30 PM
$262.68
Choose your schedule
09:30 AM - 05:30 PM
$262.68
Choose your schedule
09:30 AM - 05:30 PM
$262.68
Choose your schedule
09:30 AM - 05:30 PM
$262.68
Choose your schedule
09:30 AM - 05:30 PM
$262.68
Choose your schedule
09:30 AM - 05:30 PM
$262.68
Choose your schedule
09:30 AM - 05:30 PM
$262.68
Choose your schedule
09:30 AM - 05:30 PM
$262.68
Choose your schedule
09:30 AM - 05:30 PM
$262.68
Choose your schedule
09:30 AM - 05:30 PM
$262.68
Choose your schedule
09:30 AM - 05:30 PM
$262.68
Choose your schedule
09:30 AM - 05:30 PM
$262.68
Choose your schedule
09:30 AM - 05:30 PM
$262.68
Choose your schedule
09:30 AM - 05:30 PM
$262.68
Choose your schedule
09:30 AM - 05:30 PM
$262.68
Choose your schedule
09:30 AM - 05:30 PM
$262.68
Choose your schedule
09:30 AM - 05:30 PM
$262.68
Choose your schedule
09:30 AM - 05:30 PM
$262.68
Choose your schedule
09:30 AM - 05:30 PM
$262.68
Choose your schedule
09:30 AM - 05:30 PM
$262.68
Choose your schedule
09:30 AM - 05:30 PM
$262.68
Choose your schedule
09:30 AM - 05:30 PM
$262.68
Choose your schedule
09:30 AM - 05:30 PM
$262.68
Choose your schedule
09:30 AM - 05:30 PM
$262.68
Choose your schedule
09:30 AM - 05:30 PM
$262.68
Choose your schedule
09:30 AM - 05:30 PM
$262.68
Choose your schedule
09:30 AM - 05:30 PM
$262.68
About the Experience
Important: Minimum of two people to carry out the excursion.
This circuit takes us on a gastronomic journey through Terceira Island.
Departure in the morning from Angra do Heroísmo towards São Mateus da Calheta. This is the largest fishing village on the island and here we can visit the Fish Lota, a whaling museum and sample local fish and seafood.
We continue to the parish of Cinco Ribeiras where we stop at a local cheese factory, Queijo Vaquinha. In the factory we can taste various cheeses and bread typical of the Azores.
Continuing along the coast, we go to Serreta parish, where we stop for a typical lunch. In this restaurant we will eat the most famous dish on Terceira Island, Alcatra. As well as sausage, black pudding, fried pork, liver baits, sweet potatoes and corn cakes. Everything done as our ancestors did.
After lunch, there's nothing better than heading north and visiting the Biscoitos winery landscape with the possibility of stopping at a local winery to taste local wines and liqueurs.
With a full belly, you still need to taste the freshness of the Quinta dos Açores ice creams with the possibility of seeing the factory.
Unfortunately the tour has to end and ends with a visit to the AzorBus store with a "Digestive"
What is included?
Guide in Portuguese, English or Spanish.
Fish and seafood tasting included.
Cheese tasting included.
Lunch included.
Wine and liquor tasting included.
Ice cream tasting included.
Liability insurance;
Personal accident insurance;
Pick-up and drop off at accommodation units in the center of Angra do Heroísmo.
Please note
Do not eat before this activity :)
People with food restrictions should alert to their specific situation.
Minimum of two people for the tour.
Children must be accompanied by an adult.
Not accessible to wheelchairs.
What do I need to bring?
Sunscreen and water on sunny days.
Lots of space in the belly :)
Activity provider policies
Minimo
Minimum of two people to carry out the tour. Minimum 5 people to take the tour in an open top mini bus, otherwise it will be done in a minivan.
Earn $500*
towards your next trip
Join our Travel Rewards program and receive $500 just for signing up! As a Travel Rewards Member, you'll receive exclusive offers and early access to special deals and sales.