Swimming with Dolphins: Swimming with dolphins + Jeep Safari to Sete Cidades - full day
Location: São Miguel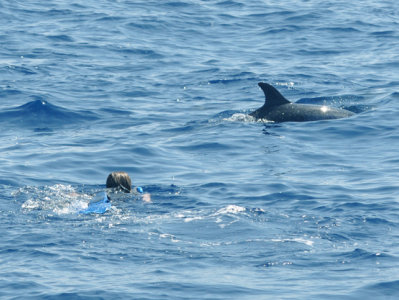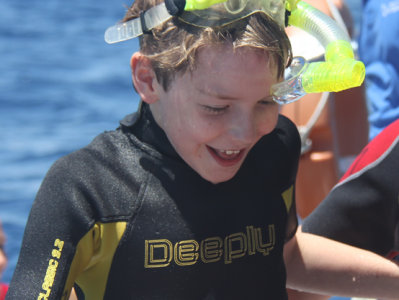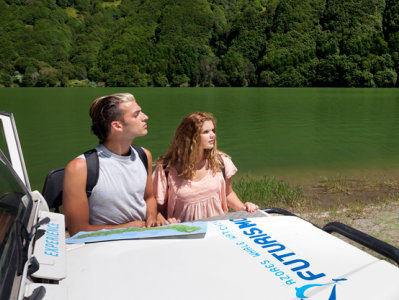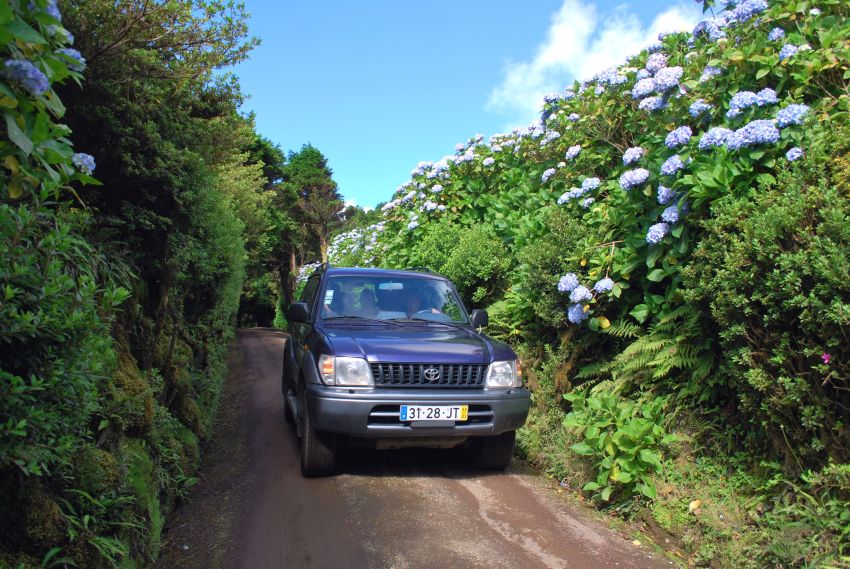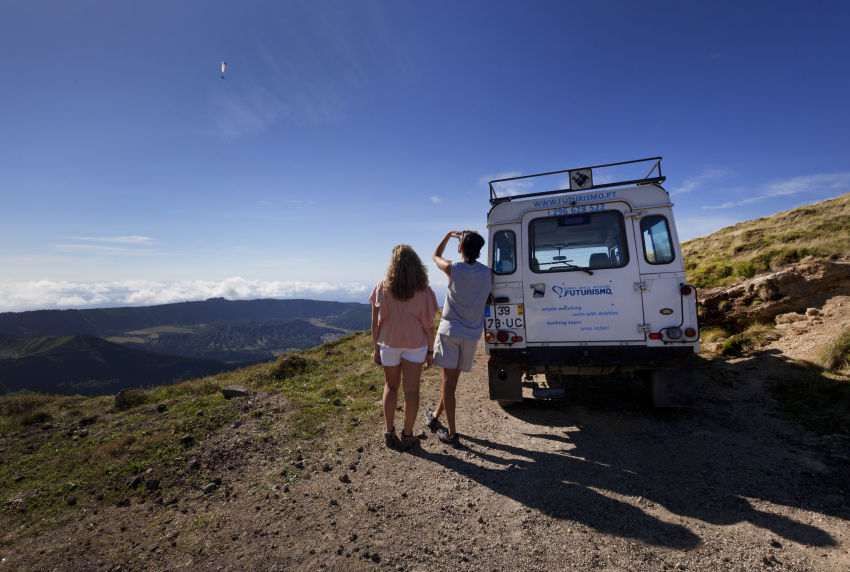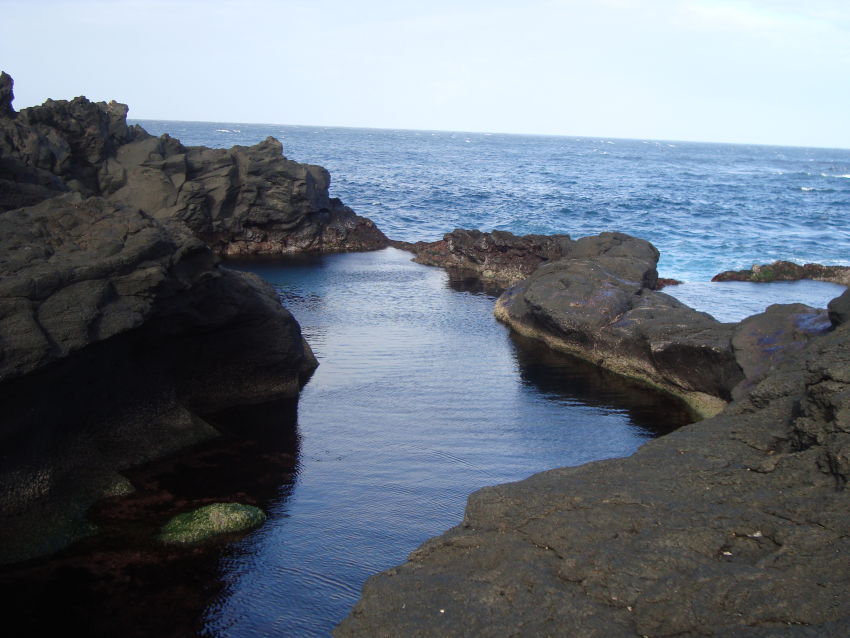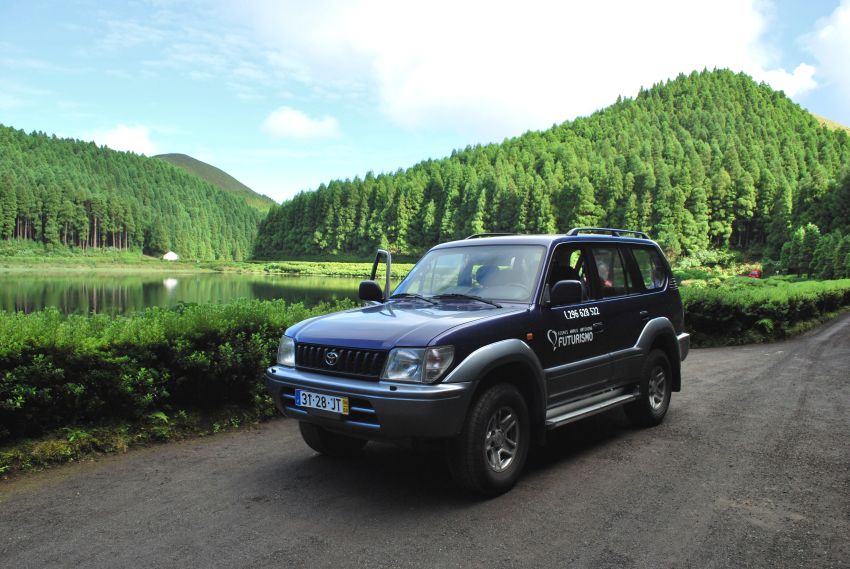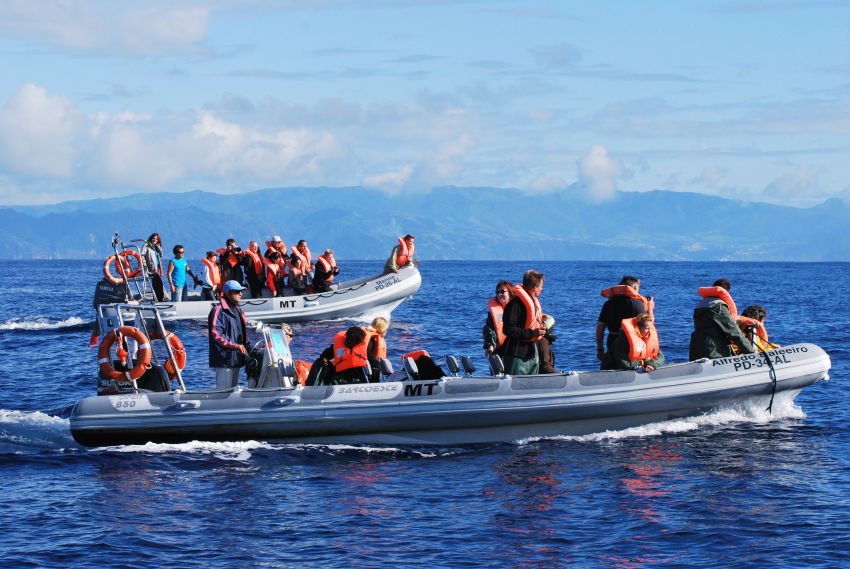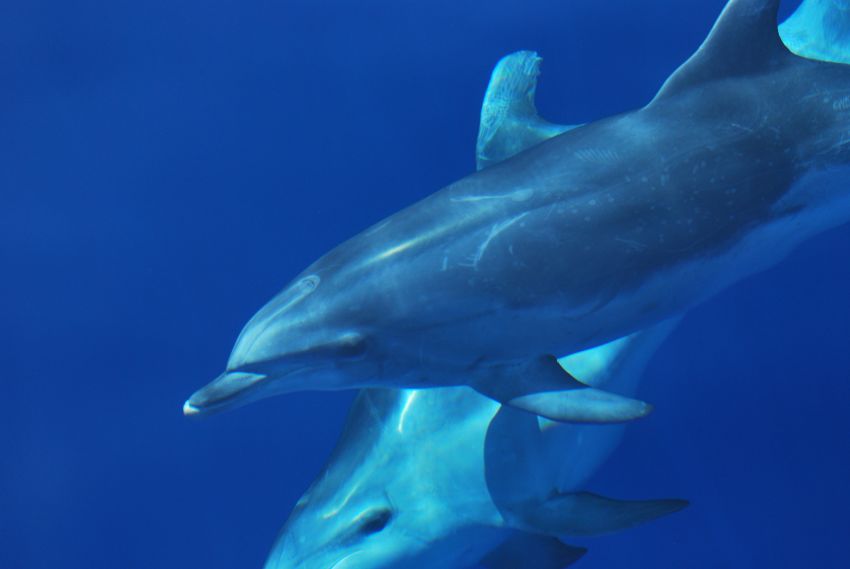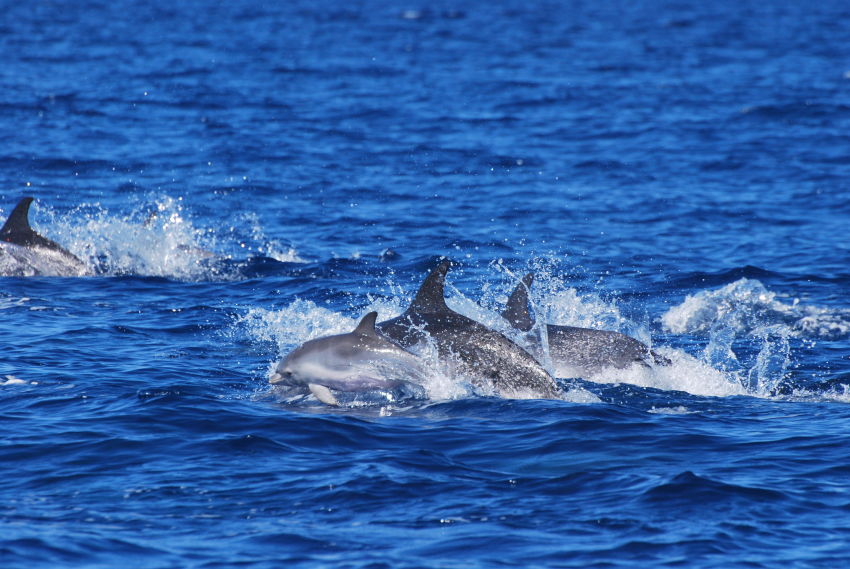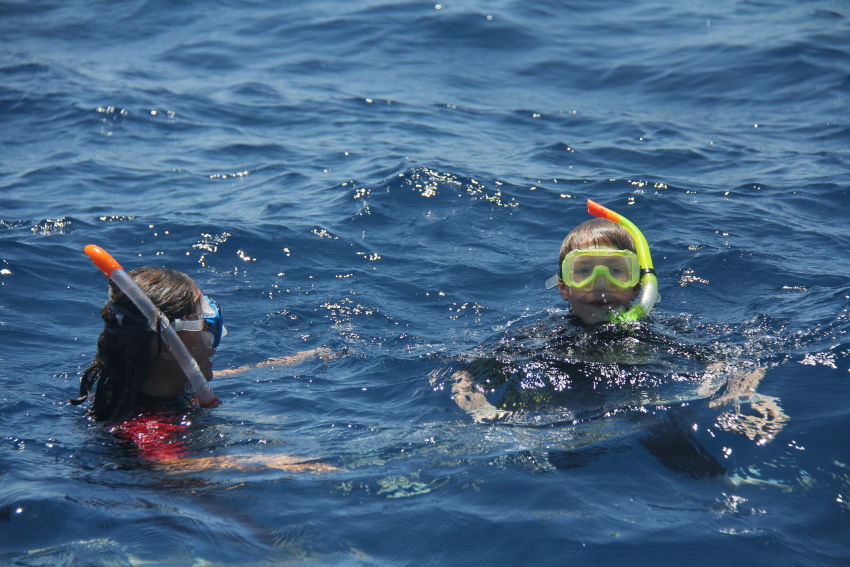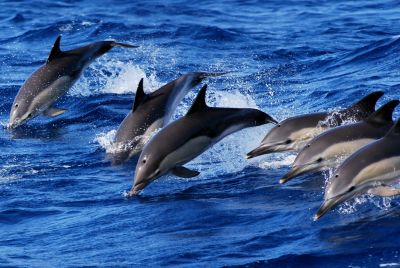 Choose your schedule
08:30 AM - 05:00 PM
$251.98
Choose your schedule
08:30 AM - 05:00 PM
$251.98
Choose your schedule
08:30 AM - 05:00 PM
$251.98
Choose your schedule
08:30 AM - 05:00 PM
$251.98
Choose your schedule
08:30 AM - 05:00 PM
$251.98
Choose your schedule
08:30 AM - 05:00 PM
$251.98
Choose your schedule
08:30 AM - 05:00 PM
$251.98
Choose your schedule
08:30 AM - 05:00 PM
$251.98
Choose your schedule
08:30 AM - 05:00 PM
$251.98
Choose your schedule
08:30 AM - 05:00 PM
$251.98
Choose your schedule
08:30 AM - 05:00 PM
$251.98
Choose your schedule
08:30 AM - 05:00 PM
$251.98
Choose your schedule
08:30 AM - 05:00 PM
$251.98
Choose your schedule
08:30 AM - 05:00 PM
$251.98
Choose your schedule
08:30 AM - 05:00 PM
$251.98
Choose your schedule
08:30 AM - 05:00 PM
$251.98
Choose your schedule
08:30 AM - 05:00 PM
$251.98
Choose your schedule
08:30 AM - 05:00 PM
$251.98
Choose your schedule
08:30 AM - 05:00 PM
$251.98
Choose your schedule
08:30 AM - 05:00 PM
$251.98
Choose your schedule
08:30 AM - 05:00 PM
$251.98
Choose your schedule
08:30 AM - 05:00 PM
$251.98
Choose your schedule
08:30 AM - 05:00 PM
$251.98
Choose your schedule
08:30 AM - 05:00 PM
$251.98
Choose your schedule
08:30 AM - 05:00 PM
$251.98
Choose your schedule
08:30 AM - 05:00 PM
$251.98
Choose your schedule
08:30 AM - 05:00 PM
$251.98
Choose your schedule
08:30 AM - 05:00 PM
$251.98
Choose your schedule
08:30 AM - 05:00 PM
$251.98
Choose your schedule
08:30 AM - 05:00 PM
$251.98
Choose your schedule
08:30 AM - 05:00 PM
$251.98
Choose your schedule
08:30 AM - 05:00 PM
$251.98
Choose your schedule
08:30 AM - 05:00 PM
$251.98
Choose your schedule
08:30 AM - 05:00 PM
$251.98
Choose your schedule
08:30 AM - 05:00 PM
$251.98
Choose your schedule
08:30 AM - 05:00 PM
$251.98
Choose your schedule
08:30 AM - 05:00 PM
$251.98
Choose your schedule
08:30 AM - 05:00 PM
$251.98
Choose your schedule
08:30 AM - 05:00 PM
$251.98
Choose your schedule
08:30 AM - 05:00 PM
$251.98
Choose your schedule
08:30 AM - 05:00 PM
$251.98
Choose your schedule
08:30 AM - 05:00 PM
$251.98
Choose your schedule
08:30 AM - 05:00 PM
$251.98
Choose your schedule
08:30 AM - 05:00 PM
$251.98
Choose your schedule
08:30 AM - 05:00 PM
$251.98
Choose your schedule
08:30 AM - 05:00 PM
$251.98
Choose your schedule
08:30 AM - 05:00 PM
$251.98
Choose your schedule
08:30 AM - 05:00 PM
$251.98
Choose your schedule
08:30 AM - 05:00 PM
$251.98
Choose your schedule
08:30 AM - 05:00 PM
$251.98
Choose your schedule
08:30 AM - 05:00 PM
$251.98
Choose your schedule
08:30 AM - 05:00 PM
$251.98
Choose your schedule
08:30 AM - 05:00 PM
$251.98
Choose your schedule
08:30 AM - 05:00 PM
$251.98
Choose your schedule
08:30 AM - 05:00 PM
$251.98
Choose your schedule
08:30 AM - 05:00 PM
$251.98
Choose your schedule
08:30 AM - 05:00 PM
$251.98
Choose your schedule
08:30 AM - 05:00 PM
$251.98
Choose your schedule
08:30 AM - 05:00 PM
$251.98
Choose your schedule
08:30 AM - 05:00 PM
$251.98
Choose your schedule
08:30 AM - 05:00 PM
$251.98
Choose your schedule
08:30 AM - 05:00 PM
$251.98
Choose your schedule
08:30 AM - 05:00 PM
$251.98
Choose your schedule
08:30 AM - 05:00 PM
$251.98
Choose your schedule
08:30 AM - 05:00 PM
$251.98
Choose your schedule
08:30 AM - 05:00 PM
$251.98
Choose your schedule
08:30 AM - 05:00 PM
$251.98
Choose your schedule
08:30 AM - 05:00 PM
$251.98
Choose your schedule
08:30 AM - 05:00 PM
$251.98
Choose your schedule
08:30 AM - 05:00 PM
$251.98
Choose your schedule
08:30 AM - 05:00 PM
$251.98
Choose your schedule
08:30 AM - 05:00 PM
$251.98
Choose your schedule
08:30 AM - 05:00 PM
$251.98
Choose your schedule
08:30 AM - 05:00 PM
$251.98
Choose your schedule
08:30 AM - 05:00 PM
$251.98
Choose your schedule
08:30 AM - 05:00 PM
$251.98
Choose your schedule
08:30 AM - 05:00 PM
$251.98
Choose your schedule
08:30 AM - 05:00 PM
$251.98
Choose your schedule
08:30 AM - 05:00 PM
$251.98
Choose your schedule
08:30 AM - 05:00 PM
$251.98
Choose your schedule
08:30 AM - 05:00 PM
$251.98
Choose your schedule
08:30 AM - 05:00 PM
$251.98
Choose your schedule
08:30 AM - 05:00 PM
$251.98
Choose your schedule
08:30 AM - 05:00 PM
$251.98
Choose your schedule
08:30 AM - 05:00 PM
$251.98
Choose your schedule
08:30 AM - 05:00 PM
$251.98
Choose your schedule
08:30 AM - 05:00 PM
$251.98
Choose your schedule
08:30 AM - 05:00 PM
$251.98
Choose your schedule
08:30 AM - 05:00 PM
$251.98
Choose your schedule
08:30 AM - 05:00 PM
$251.98
Choose your schedule
08:30 AM - 05:00 PM
$251.98
Choose your schedule
08:30 AM - 05:00 PM
$251.98
Choose your schedule
08:30 AM - 05:00 PM
$251.98
Choose your schedule
08:30 AM - 05:00 PM
$251.98
Choose your schedule
08:30 AM - 05:00 PM
$251.98
Choose your schedule
08:30 AM - 05:00 PM
$251.98
Choose your schedule
08:30 AM - 05:00 PM
$251.98
Choose your schedule
08:30 AM - 05:00 PM
$251.98
Choose your schedule
08:30 AM - 05:00 PM
$251.98
Choose your schedule
08:30 AM - 05:00 PM
$251.98
Choose your schedule
08:30 AM - 05:00 PM
$251.98
Choose your schedule
08:30 AM - 05:00 PM
$251.98
Choose your schedule
08:30 AM - 05:00 PM
$251.98
Choose your schedule
08:30 AM - 05:00 PM
$251.98
Choose your schedule
08:30 AM - 05:00 PM
$251.98
Choose your schedule
08:30 AM - 05:00 PM
$251.98
Choose your schedule
08:30 AM - 05:00 PM
$251.98
Choose your schedule
08:30 AM - 05:00 PM
$251.98
Choose your schedule
08:30 AM - 05:00 PM
$251.98
Choose your schedule
08:30 AM - 05:00 PM
$251.98
Choose your schedule
08:30 AM - 05:00 PM
$251.98
Choose your schedule
08:30 AM - 05:00 PM
$251.98
Choose your schedule
08:30 AM - 05:00 PM
$251.98
Choose your schedule
08:30 AM - 05:00 PM
$251.98
Choose your schedule
08:30 AM - 05:00 PM
$251.98
Choose your schedule
08:30 AM - 05:00 PM
$251.98
Choose your schedule
08:30 AM - 05:00 PM
$251.98
Choose your schedule
08:30 AM - 05:00 PM
$251.98
Choose your schedule
08:30 AM - 05:00 PM
$251.98
Choose your schedule
08:30 AM - 05:00 PM
$251.98
Choose your schedule
08:30 AM - 05:00 PM
$251.98
Choose your schedule
08:30 AM - 05:00 PM
$251.98
Choose your schedule
08:30 AM - 05:00 PM
$251.98
Choose your schedule
08:30 AM - 05:00 PM
$251.98
Choose your schedule
08:30 AM - 05:00 PM
$251.98
Choose your schedule
08:30 AM - 05:00 PM
$251.98
Choose your schedule
08:30 AM - 05:00 PM
$251.98
Choose your schedule
08:30 AM - 05:00 PM
$251.98
Choose your schedule
08:30 AM - 05:00 PM
$251.98
Choose your schedule
08:30 AM - 05:00 PM
$251.98
Choose your schedule
08:30 AM - 05:00 PM
$251.98
Choose your schedule
08:30 AM - 05:00 PM
$251.98
Choose your schedule
08:30 AM - 05:00 PM
$251.98
Choose your schedule
08:30 AM - 05:00 PM
$251.98
Choose your schedule
08:30 AM - 05:00 PM
$251.98
Choose your schedule
08:30 AM - 05:00 PM
$251.98
Choose your schedule
08:30 AM - 05:00 PM
$251.98
Choose your schedule
08:30 AM - 05:00 PM
$251.98
Choose your schedule
08:30 AM - 05:00 PM
$251.98
Choose your schedule
08:30 AM - 05:00 PM
$251.98
Choose your schedule
08:30 AM - 05:00 PM
$251.98
Choose your schedule
08:30 AM - 05:00 PM
$251.98
Choose your schedule
08:30 AM - 05:00 PM
$251.98
Choose your schedule
08:30 AM - 05:00 PM
$251.98
Choose your schedule
08:30 AM - 05:00 PM
$251.98
Choose your schedule
08:30 AM - 05:00 PM
$251.98
Choose your schedule
08:30 AM - 05:00 PM
$251.98
Choose your schedule
08:30 AM - 05:00 PM
$251.98
Choose your schedule
08:30 AM - 05:00 PM
$251.98
Choose your schedule
08:30 AM - 05:00 PM
$251.98
Choose your schedule
08:30 AM - 05:00 PM
$251.98
Choose your schedule
08:30 AM - 05:00 PM
$251.98
Choose your schedule
08:30 AM - 05:00 PM
$251.98
Choose your schedule
08:30 AM - 05:00 PM
$251.98
Choose your schedule
08:30 AM - 05:00 PM
$251.98
About the Experience
Swimming with wild dolphins in the middle of the Atlantic ocean is a feeling you will probably never forget. This is a once-in-a-lifetime experience to not miss while in the Azores. There, the marine biologists will do a quick briefing to explain important rules while swimming with dolphins in the Azores. Out in the ocean, you will normally be able to go into the water two to three times. After the morning swimming with dolphins tour, we will have lunch is in a local restaurant in Ponta Delgada. Our stomachs full, we are now ready to go on our jeep experience. We will take you to the rim of Sete Cidades' caldeira, where you will be able to see the beautiful green and blue lakes. Sete Cidades is part of Portugal's Seven Wonders, so make sure you don't miss this place during your holidays in the Azores! Later on, we will also stop at Ponta da Ferraria. This place is a magical wonder created by Mother Nature. Indeed, you can bathe in the ocean which is naturally warmed up by the volcanic activity. The volcanic fissure provides heat to this natural thermal pool in the Atlantic Ocean when the tide is low. This is a truly unique experience. Please note that the visit to Ponta da Ferraria is always weather dependent for safety reasons.
Includes:
Pre-tour briefing
Mask and snorkel
Shorty wetsuit
Raincoat and pants if necessary
Life jacket
Marine biologist or nature guide aboard
Refreshment after the boat trip
Lunch in a local restaurant
Nature guide
Visit to Ferraria with bathing possibility
Drop off at the tourist office or your hotel
Type of tour: Full day - 7:30 hours
Check-in time: 8:30 am in our shop at Ponta Delgada harbor.
Recomendations:
This trip is not recommended for people with lower back problems neither to pregnant women. Please let us know if you have any of these conditions.
People wishing to undertake this activity should be confident with swimming in open water in the middle of the ocean.
Bring: comfortable light clothes, sweater, raincoat, walking boots or shoes, swimming suit and towel, hat, sunblock, backpack, water.
Meeting point:
Portas do Mar – loja 26
9500-771 - Ponta Delgada

Activity provider policies
Changes to the reservation
The company has the right to modify or cancel your reservation, whenever there are adverse weather conditions.
The company has the right to modify or cancel your reservation, whenever the minimum number of participants is not met.
The company will have access to the contact information of the hotel where the client is accommodated, whenever this information is available (to facilitate the contact).
In case it wasn't possible to contact the client, the alterations will be communicated when the client reaches the company's headquarters.
The company may contact the client up to 1 day before in order to communicate any eventual alterations.
Cancelations
Cancelations free of charge 72 hours prior to the activity date. Any cancelations made after this date are non-refundable.
Earn $500*
towards your next trip
Join our Travel Rewards program and receive $500 just for signing up! As a Travel Rewards Member, you'll receive exclusive offers and early access to special deals and sales.