Whale watching: Half day - Catamaran
Location: São Miguel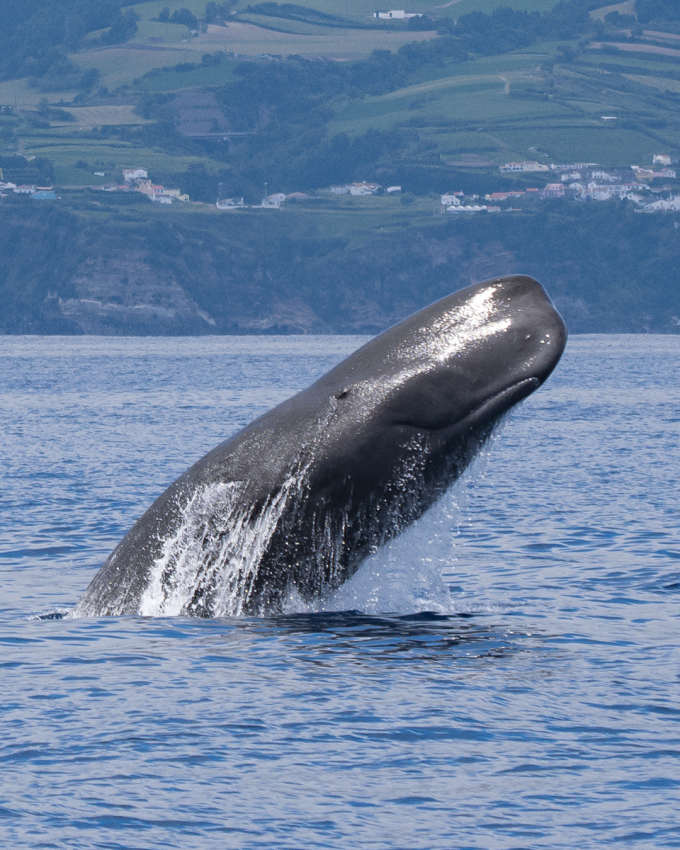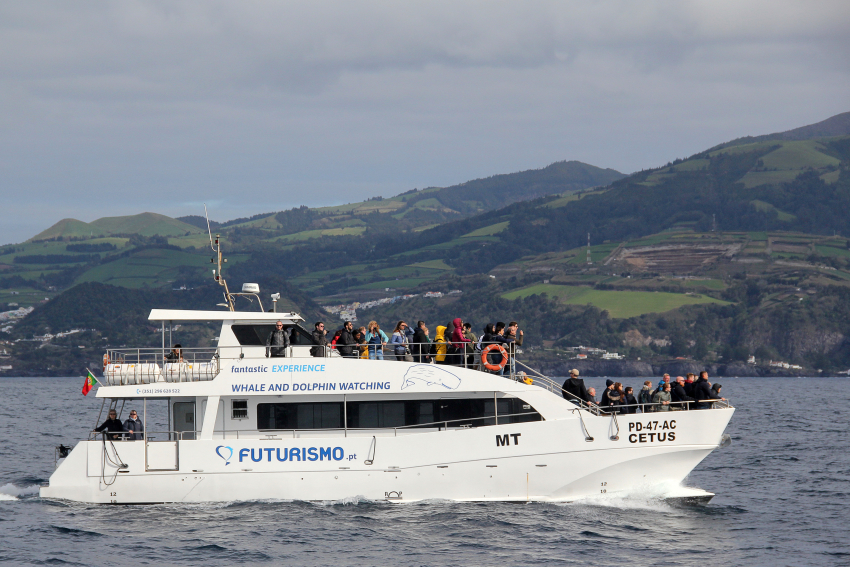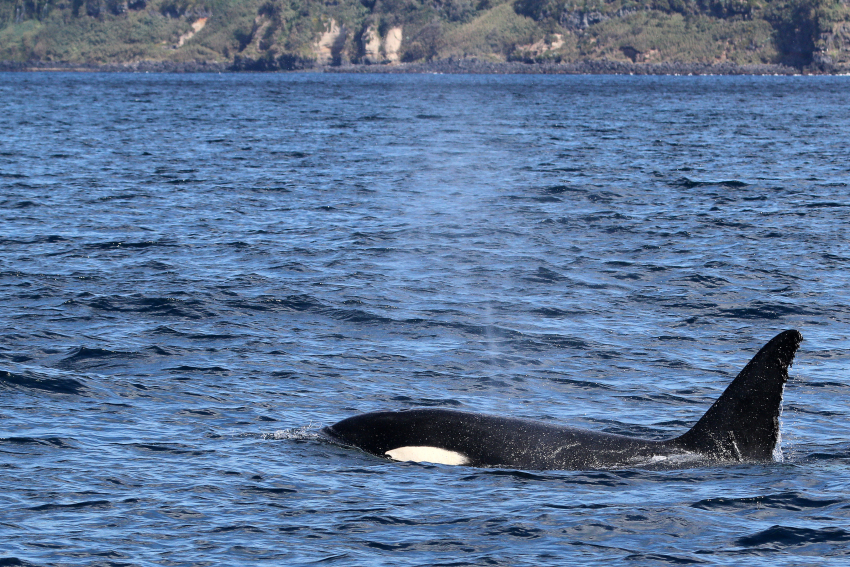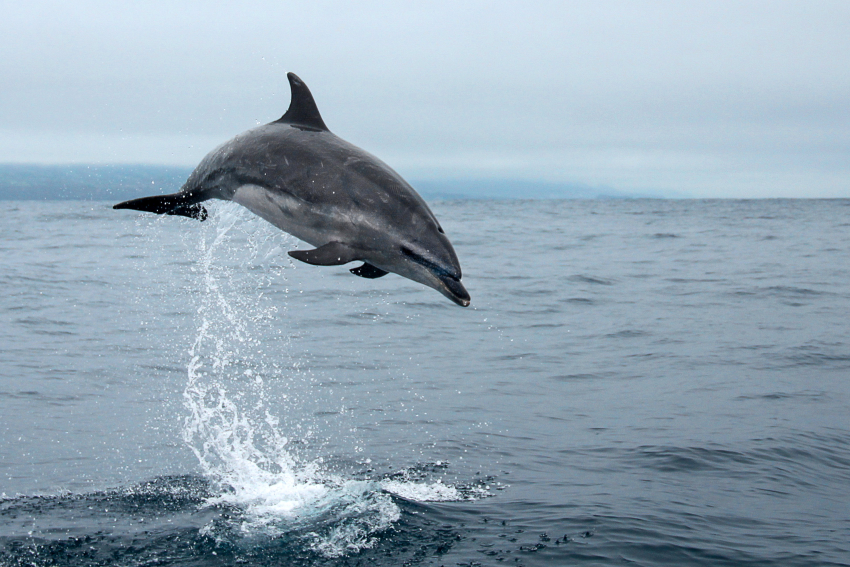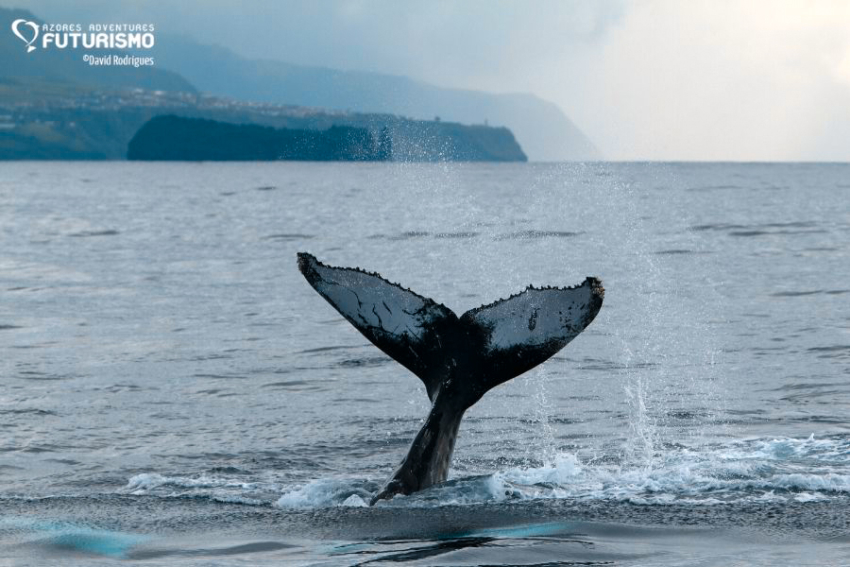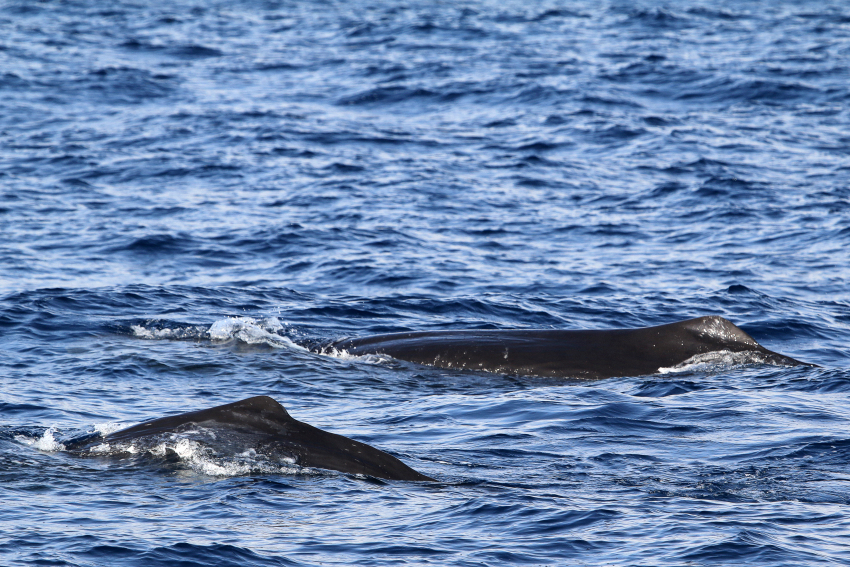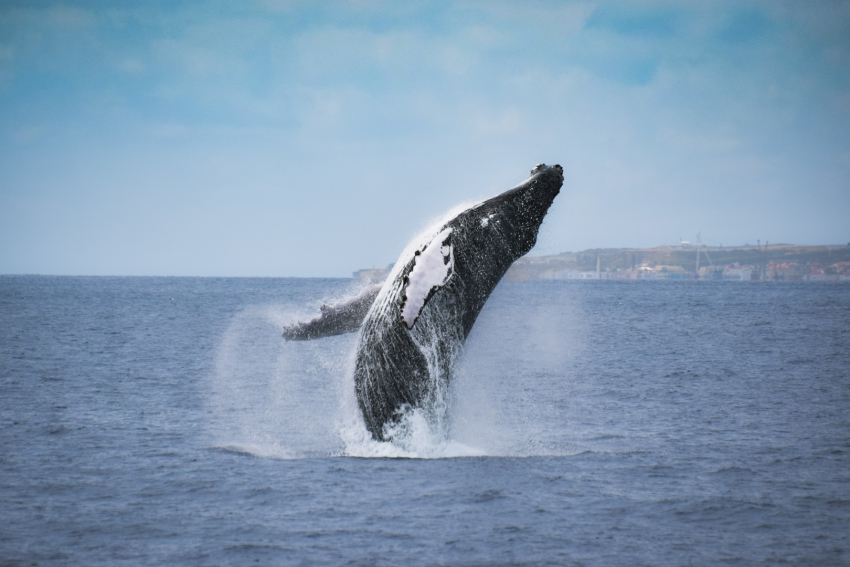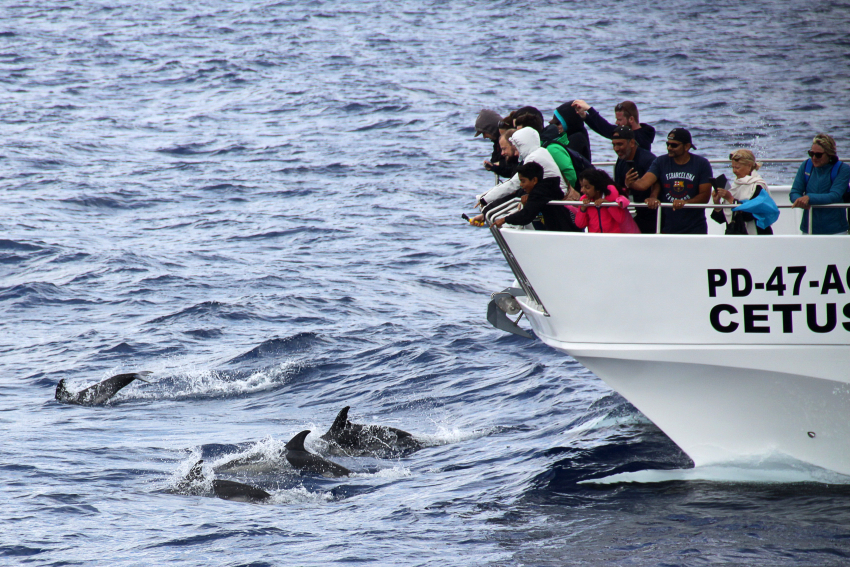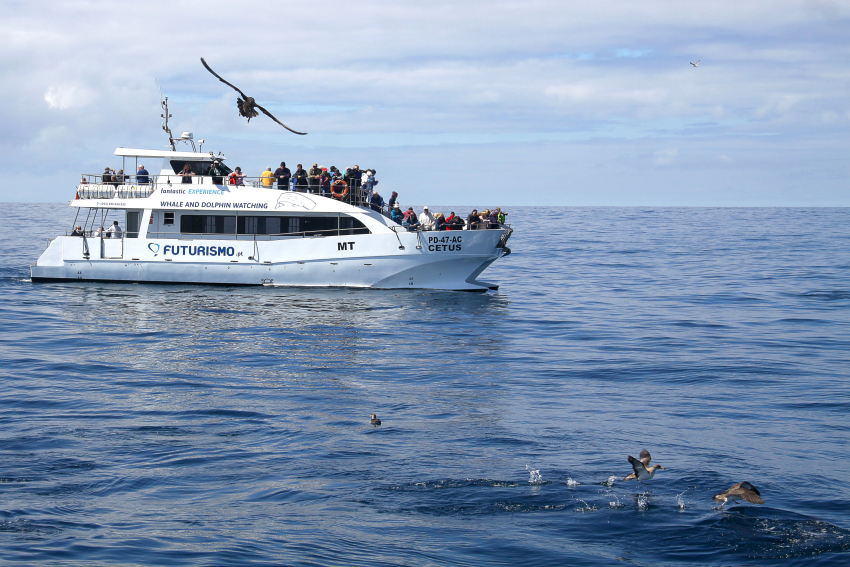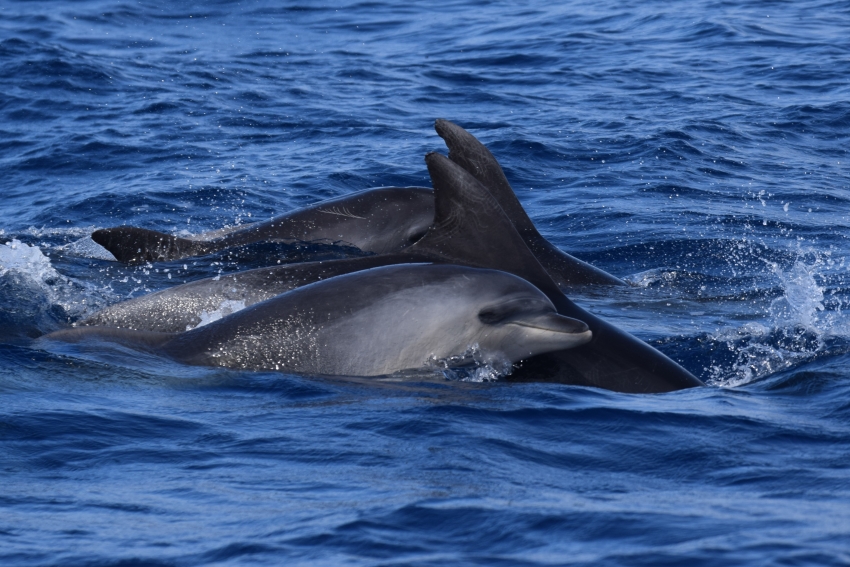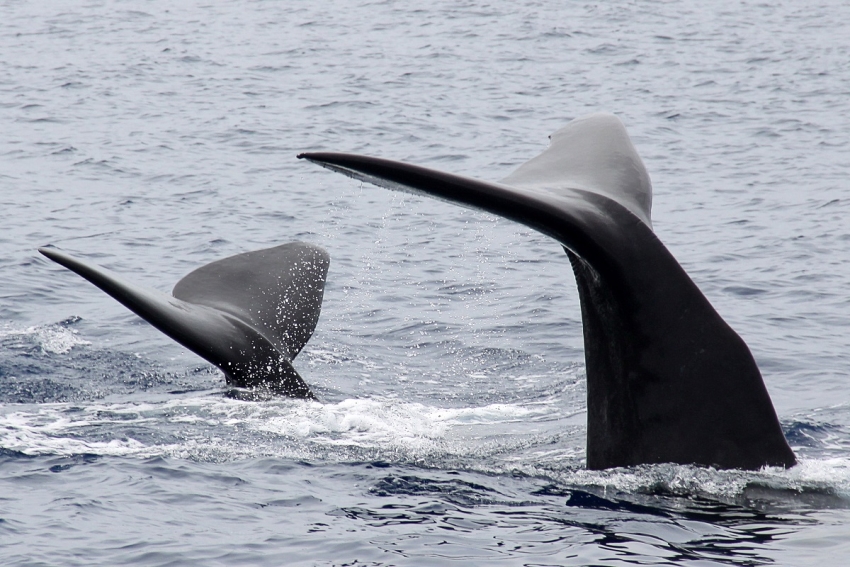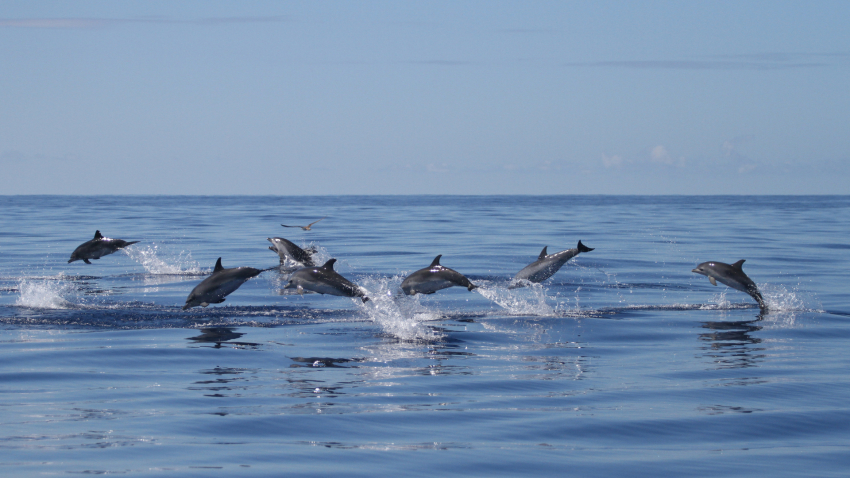 Choose your schedule
08:30 AM - 11:30 AM
$137.46
Choose your schedule
08:30 AM - 11:30 AM
$137.46
Choose your schedule
08:30 AM - 11:30 AM
$137.46
Choose your schedule
08:30 AM - 11:30 AM
$137.46
Choose your schedule
08:30 AM - 11:30 AM
$137.46
Choose your schedule
08:30 AM - 11:30 AM
$137.46
Choose your schedule
08:30 AM - 11:30 AM
$137.46
Choose your schedule
08:30 AM - 11:30 AM
$137.46
Choose your schedule
08:30 AM - 11:30 AM
$137.46
Choose your schedule
08:30 AM - 11:30 AM
$137.46
Choose your schedule
08:30 AM - 11:30 AM
$137.46
Choose your schedule
08:30 AM - 11:30 AM
$137.46
Choose your schedule
08:30 AM - 11:30 AM
$137.46
Choose your schedule
08:30 AM - 11:30 AM
$137.46
Choose your schedule
08:30 AM - 11:30 AM
$137.46
Choose your schedule
08:30 AM - 11:30 AM
$137.46
Choose your schedule
08:30 AM - 11:30 AM
$137.46
Choose your schedule
08:30 AM - 11:30 AM
$137.46
Choose your schedule
08:30 AM - 11:30 AM
$137.46
Choose your schedule
08:30 AM - 11:30 AM
$137.46
Choose your schedule
08:30 AM - 11:30 AM
$137.46
Choose your schedule
08:30 AM - 11:30 AM
$137.46
Choose your schedule
08:30 AM - 11:30 AM
$137.46
Choose your schedule
08:30 AM - 11:30 AM
$137.46
Choose your schedule
08:30 AM - 11:30 AM
$137.46
Choose your schedule
08:30 AM - 11:30 AM
$137.46
Choose your schedule
08:30 AM - 11:30 AM
$137.46
Choose your schedule
08:30 AM - 11:30 AM
$137.46
Choose your schedule
08:30 AM - 11:30 AM
$137.46
Choose your schedule
08:30 AM - 11:30 AM
$137.46
Choose your schedule
08:30 AM - 11:30 AM
$137.46
Choose your schedule
08:30 AM - 11:30 AM
$137.46
Choose your schedule
08:30 AM - 11:30 AM
$137.46
Choose your schedule
08:30 AM - 11:30 AM
$137.46
Choose your schedule
08:30 AM - 11:30 AM
$137.46
Choose your schedule
08:30 AM - 11:30 AM
$137.46
Choose your schedule
08:30 AM - 11:30 AM
$137.46
Choose your schedule
08:30 AM - 11:30 AM
$137.46
Choose your schedule
08:30 AM - 11:30 AM
$137.46
Choose your schedule
08:30 AM - 11:30 AM
$137.46
Choose your schedule
08:30 AM - 11:30 AM
$137.46
Choose your schedule
08:30 AM - 11:30 AM
$137.46
Choose your schedule
08:30 AM - 11:30 AM
$137.46
Choose your schedule
08:30 AM - 11:30 AM
$137.46
Choose your schedule
08:30 AM - 11:30 AM
$137.46
Choose your schedule
08:30 AM - 11:30 AM
$137.46
Choose your schedule
08:30 AM - 11:30 AM
$137.46
Choose your schedule
08:30 AM - 11:30 AM
$137.46
Choose your schedule
08:30 AM - 11:30 AM
$137.46
Choose your schedule
08:30 AM - 11:30 AM
$137.46
Choose your schedule
08:30 AM - 11:30 AM
$137.46
Choose your schedule
08:30 AM - 11:30 AM
$137.46
Choose your schedule
08:30 AM - 11:30 AM
$137.46
Choose your schedule
08:30 AM - 11:30 AM
$137.46
Choose your schedule
08:30 AM - 11:30 AM
$137.46
Choose your schedule
08:30 AM - 11:30 AM
$137.46
Choose your schedule
08:30 AM - 11:30 AM
$137.46
Choose your schedule
08:30 AM - 11:30 AM
$137.46
Choose your schedule
08:30 AM - 11:30 AM
$137.46
Choose your schedule
08:30 AM - 11:30 AM
$137.46
Choose your schedule
08:30 AM - 11:30 AM
$137.46
Choose your schedule
08:30 AM - 11:30 AM
$137.46
Choose your schedule
08:30 AM - 11:30 AM
$137.46
Choose your schedule
08:30 AM - 11:30 AM
$137.46
Choose your schedule
08:30 AM - 11:30 AM
$137.46
Choose your schedule
08:30 AM - 11:30 AM
$137.46
Choose your schedule
08:30 AM - 11:30 AM
$137.46
Choose your schedule
08:30 AM - 11:30 AM
$137.46
Choose your schedule
08:30 AM - 11:30 AM
$137.46
Choose your schedule
08:30 AM - 11:30 AM
$137.46
Choose your schedule
08:30 AM - 11:30 AM
$137.46
Choose your schedule
08:30 AM - 11:30 AM
$137.46
Choose your schedule
08:30 AM - 11:30 AM
$137.46
Choose your schedule
08:30 AM - 11:30 AM
$137.46
Choose your schedule
08:30 AM - 11:30 AM
$137.46
Choose your schedule
08:30 AM - 11:30 AM
$137.46
Choose your schedule
08:30 AM - 11:30 AM
$137.46
Choose your schedule
08:30 AM - 11:30 AM
$137.46
Choose your schedule
08:30 AM - 11:30 AM
$137.46
09:00 AM - 12:00 PM
$137.46
12:45 PM - 03:00 PM
$137.46
Choose your schedule
08:30 AM - 11:30 AM
$137.46
09:00 AM - 12:00 PM
$137.46
12:45 PM - 03:00 PM
$137.46
Choose your schedule
09:00 AM - 12:00 PM
$137.46
08:30 AM - 11:30 AM
$137.46
12:45 PM - 03:00 PM
$137.46
Choose your schedule
09:00 AM - 12:00 PM
$137.46
08:30 AM - 11:30 AM
$137.46
12:45 PM - 03:00 PM
$137.46
Choose your schedule
09:00 AM - 12:00 PM
$137.46
08:30 AM - 11:30 AM
$137.46
12:45 PM - 03:00 PM
$137.46
Choose your schedule
09:00 AM - 12:00 PM
$137.46
08:30 AM - 11:30 AM
$137.46
12:45 PM - 03:00 PM
$137.46
Choose your schedule
08:30 AM - 11:30 AM
$137.46
09:00 AM - 12:00 PM
$137.46
12:45 PM - 03:00 PM
$137.46
Choose your schedule
08:30 AM - 11:30 AM
$137.46
09:00 AM - 12:00 PM
$137.46
12:45 PM - 03:00 PM
$137.46
Choose your schedule
08:30 AM - 11:30 AM
$137.46
09:00 AM - 12:00 PM
$137.46
12:45 PM - 03:00 PM
$137.46
Choose your schedule
08:30 AM - 11:30 AM
$137.46
09:00 AM - 12:00 PM
$137.46
12:45 PM - 03:00 PM
$137.46
Choose your schedule
09:00 AM - 12:00 PM
$137.46
08:30 AM - 11:30 AM
$137.46
12:45 PM - 03:00 PM
$137.46
Choose your schedule
09:00 AM - 12:00 PM
$137.46
08:30 AM - 11:30 AM
$137.46
12:45 PM - 03:00 PM
$137.46
Choose your schedule
09:00 AM - 12:00 PM
$137.46
08:30 AM - 11:30 AM
$137.46
12:45 PM - 03:00 PM
$137.46
Choose your schedule
09:00 AM - 12:00 PM
$137.46
08:30 AM - 11:30 AM
$137.46
12:45 PM - 03:00 PM
$137.46
Choose your schedule
09:00 AM - 12:00 PM
$137.46
08:30 AM - 11:30 AM
$137.46
12:45 PM - 03:00 PM
$137.46
Choose your schedule
08:30 AM - 11:30 AM
$137.46
09:00 AM - 12:00 PM
$137.46
12:45 PM - 03:00 PM
$137.46
Choose your schedule
08:30 AM - 11:30 AM
$137.46
09:00 AM - 12:00 PM
$137.46
12:45 PM - 03:00 PM
$137.46
Choose your schedule
08:30 AM - 11:30 AM
$137.46
09:00 AM - 12:00 PM
$137.46
12:45 PM - 03:00 PM
$137.46
Choose your schedule
09:00 AM - 12:00 PM
$137.46
08:30 AM - 11:30 AM
$137.46
12:45 PM - 03:00 PM
$137.46
Choose your schedule
09:00 AM - 12:00 PM
$137.46
08:30 AM - 11:30 AM
$137.46
12:45 PM - 03:00 PM
$137.46
Choose your schedule
09:00 AM - 12:00 PM
$137.46
08:30 AM - 11:30 AM
$137.46
12:45 PM - 03:00 PM
$137.46
Choose your schedule
09:00 AM - 12:00 PM
$137.46
08:30 AM - 11:30 AM
$137.46
12:45 PM - 03:00 PM
$137.46
Choose your schedule
09:00 AM - 12:00 PM
$137.46
08:30 AM - 11:30 AM
$137.46
12:45 PM - 03:00 PM
$137.46
Choose your schedule
08:30 AM - 11:30 AM
$137.46
09:00 AM - 12:00 PM
$137.46
12:45 PM - 03:00 PM
$137.46
Choose your schedule
08:30 AM - 11:30 AM
$137.46
09:00 AM - 12:00 PM
$137.46
12:45 PM - 03:00 PM
$137.46
Choose your schedule
08:30 AM - 11:30 AM
$137.46
09:00 AM - 12:00 PM
$137.46
12:45 PM - 03:00 PM
$137.46
Choose your schedule
09:00 AM - 12:00 PM
$137.46
08:30 AM - 11:30 AM
$137.46
12:45 PM - 03:00 PM
$137.46
Choose your schedule
09:00 AM - 12:00 PM
$137.46
08:30 AM - 11:30 AM
$137.46
12:45 PM - 03:00 PM
$137.46
Choose your schedule
09:00 AM - 12:00 PM
$137.46
08:30 AM - 11:30 AM
$137.46
12:45 PM - 03:00 PM
$137.46
Choose your schedule
09:00 AM - 12:00 PM
$137.46
08:30 AM - 11:30 AM
$137.46
12:45 PM - 03:00 PM
$137.46
Choose your schedule
09:00 AM - 12:00 PM
$137.46
08:30 AM - 11:30 AM
$137.46
12:45 PM - 03:00 PM
$137.46
Choose your schedule
08:30 AM - 11:30 AM
$137.46
09:00 AM - 12:00 PM
$137.46
12:45 PM - 03:00 PM
$137.46
Choose your schedule
08:30 AM - 11:30 AM
$137.46
09:00 AM - 12:00 PM
$137.46
12:45 PM - 03:00 PM
$137.46
Choose your schedule
08:30 AM - 11:30 AM
$137.46
09:00 AM - 12:00 PM
$137.46
12:45 PM - 03:00 PM
$137.46
Choose your schedule
08:30 AM - 11:30 AM
$137.46
09:00 AM - 12:00 PM
$137.46
12:45 PM - 03:00 PM
$137.46
Choose your schedule
09:00 AM - 12:00 PM
$137.46
08:30 AM - 11:30 AM
$137.46
12:45 PM - 03:00 PM
$137.46
Choose your schedule
09:00 AM - 12:00 PM
$137.46
08:30 AM - 11:30 AM
$137.46
12:45 PM - 03:00 PM
$137.46
Choose your schedule
09:00 AM - 12:00 PM
$137.46
08:30 AM - 11:30 AM
$137.46
12:45 PM - 03:00 PM
$137.46
Choose your schedule
09:00 AM - 12:00 PM
$137.46
08:30 AM - 11:30 AM
$137.46
12:45 PM - 03:00 PM
$137.46
Choose your schedule
08:30 AM - 11:30 AM
$137.46
09:00 AM - 12:00 PM
$137.46
12:45 PM - 03:00 PM
$137.46
Choose your schedule
08:30 AM - 11:30 AM
$137.46
09:00 AM - 12:00 PM
$137.46
12:45 PM - 03:00 PM
$137.46
Choose your schedule
08:30 AM - 11:30 AM
$137.46
09:00 AM - 12:00 PM
$137.46
12:45 PM - 03:00 PM
$137.46
Choose your schedule
08:30 AM - 11:30 AM
$137.46
09:00 AM - 12:00 PM
$137.46
12:45 PM - 03:00 PM
$137.46
Choose your schedule
09:00 AM - 12:00 PM
$137.46
08:30 AM - 11:30 AM
$137.46
12:45 PM - 03:00 PM
$137.46
Choose your schedule
09:00 AM - 12:00 PM
$137.46
08:30 AM - 11:30 AM
$137.46
12:45 PM - 03:00 PM
$137.46
Choose your schedule
09:00 AM - 12:00 PM
$137.46
08:30 AM - 11:30 AM
$137.46
12:45 PM - 03:00 PM
$137.46
Choose your schedule
09:00 AM - 12:00 PM
$137.46
08:30 AM - 11:30 AM
$137.46
12:45 PM - 03:00 PM
$137.46
Choose your schedule
09:00 AM - 12:00 PM
$137.46
08:30 AM - 11:30 AM
$137.46
12:45 PM - 03:00 PM
$137.46
Choose your schedule
08:30 AM - 11:30 AM
$137.46
09:00 AM - 12:00 PM
$137.46
12:45 PM - 03:00 PM
$137.46
Choose your schedule
08:30 AM - 11:30 AM
$137.46
09:00 AM - 12:00 PM
$137.46
12:45 PM - 03:00 PM
$137.46
Choose your schedule
08:30 AM - 11:30 AM
$137.46
09:00 AM - 12:00 PM
$137.46
12:45 PM - 03:00 PM
$137.46
Choose your schedule
09:00 AM - 12:00 PM
$137.46
08:30 AM - 11:30 AM
$137.46
12:45 PM - 03:00 PM
$137.46
Choose your schedule
09:00 AM - 12:00 PM
$137.46
08:30 AM - 11:30 AM
$137.46
12:45 PM - 03:00 PM
$137.46
Choose your schedule
09:00 AM - 12:00 PM
$137.46
08:30 AM - 11:30 AM
$137.46
12:45 PM - 03:00 PM
$137.46
Choose your schedule
09:00 AM - 12:00 PM
$137.46
08:30 AM - 11:30 AM
$137.46
12:45 PM - 03:00 PM
$137.46
Choose your schedule
09:00 AM - 12:00 PM
$137.46
08:30 AM - 11:30 AM
$137.46
12:45 PM - 03:00 PM
$137.46
Choose your schedule
08:30 AM - 11:30 AM
$137.46
09:00 AM - 12:00 PM
$137.46
12:45 PM - 03:00 PM
$137.46
Choose your schedule
08:30 AM - 11:30 AM
$137.46
09:00 AM - 12:00 PM
$137.46
12:45 PM - 03:00 PM
$137.46
Choose your schedule
08:30 AM - 11:30 AM
$137.46
09:00 AM - 12:00 PM
$137.46
12:45 PM - 03:00 PM
$137.46
Choose your schedule
09:00 AM - 12:00 PM
$137.46
Choose your schedule
09:00 AM - 12:00 PM
$137.46
08:30 AM - 11:30 AM
$137.46
12:45 PM - 03:00 PM
$137.46
Choose your schedule
09:00 AM - 12:00 PM
$137.46
08:30 AM - 11:30 AM
$137.46
12:45 PM - 03:00 PM
$137.46
Choose your schedule
09:00 AM - 12:00 PM
$137.46
08:30 AM - 11:30 AM
$137.46
12:45 PM - 03:00 PM
$137.46
Choose your schedule
09:00 AM - 12:00 PM
$137.46
08:30 AM - 11:30 AM
$137.46
12:45 PM - 03:00 PM
$137.46
Choose your schedule
09:00 AM - 12:00 PM
$137.46
08:30 AM - 11:30 AM
$137.46
12:45 PM - 03:00 PM
$137.46
Choose your schedule
08:30 AM - 11:30 AM
$137.46
09:00 AM - 12:00 PM
$137.46
12:45 PM - 03:00 PM
$137.46
Choose your schedule
08:30 AM - 11:30 AM
$137.46
09:00 AM - 12:00 PM
$137.46
12:45 PM - 03:00 PM
$137.46
Choose your schedule
08:30 AM - 11:30 AM
$137.46
09:00 AM - 12:00 PM
$137.46
12:45 PM - 03:00 PM
$137.46
Choose your schedule
09:00 AM - 12:00 PM
$137.46
08:30 AM - 11:30 AM
$137.46
12:45 PM - 03:00 PM
$137.46
Choose your schedule
09:00 AM - 12:00 PM
$137.46
08:30 AM - 11:30 AM
$137.46
12:45 PM - 03:00 PM
$137.46
Choose your schedule
09:00 AM - 12:00 PM
$137.46
08:30 AM - 11:30 AM
$137.46
12:45 PM - 03:00 PM
$137.46
Choose your schedule
09:00 AM - 12:00 PM
$137.46
08:30 AM - 11:30 AM
$137.46
12:45 PM - 03:00 PM
$137.46
Choose your schedule
09:00 AM - 12:00 PM
$137.46
08:30 AM - 11:30 AM
$137.46
12:45 PM - 03:00 PM
$137.46
Choose your schedule
08:30 AM - 11:30 AM
$137.46
09:00 AM - 12:00 PM
$137.46
12:45 PM - 03:00 PM
$137.46
Choose your schedule
08:30 AM - 11:30 AM
$137.46
09:00 AM - 12:00 PM
$137.46
12:45 PM - 03:00 PM
$137.46
Choose your schedule
08:30 AM - 11:30 AM
$137.46
09:00 AM - 12:00 PM
$137.46
12:45 PM - 03:00 PM
$137.46
Choose your schedule
09:00 AM - 12:00 PM
$137.46
08:30 AM - 11:30 AM
$137.46
12:45 PM - 03:00 PM
$137.46
Choose your schedule
09:00 AM - 12:00 PM
$137.46
08:30 AM - 11:30 AM
$137.46
12:45 PM - 03:00 PM
$137.46
Choose your schedule
09:00 AM - 12:00 PM
$137.46
08:30 AM - 11:30 AM
$137.46
12:45 PM - 03:00 PM
$137.46
Choose your schedule
09:00 AM - 12:00 PM
$137.46
08:30 AM - 11:30 AM
$137.46
12:45 PM - 03:00 PM
$137.46
Choose your schedule
09:00 AM - 12:00 PM
$137.46
08:30 AM - 11:30 AM
$137.46
12:45 PM - 03:00 PM
$137.46
Choose your schedule
09:00 AM - 12:00 PM
$137.46
08:30 AM - 11:30 AM
$137.46
12:45 PM - 03:00 PM
$137.46
Choose your schedule
08:30 AM - 11:30 AM
$137.46
09:00 AM - 12:00 PM
$137.46
12:45 PM - 03:00 PM
$137.46
Choose your schedule
08:30 AM - 11:30 AM
$137.46
09:00 AM - 12:00 PM
$137.46
12:45 PM - 03:00 PM
$137.46
Choose your schedule
09:00 AM - 12:00 PM
$137.46
08:30 AM - 11:30 AM
$137.46
12:45 PM - 03:00 PM
$137.46
Choose your schedule
09:00 AM - 12:00 PM
$137.46
08:30 AM - 11:30 AM
$137.46
12:45 PM - 03:00 PM
$137.46
Choose your schedule
09:00 AM - 12:00 PM
$137.46
08:30 AM - 11:30 AM
$137.46
12:45 PM - 03:00 PM
$137.46
Choose your schedule
09:00 AM - 12:00 PM
$137.46
08:30 AM - 11:30 AM
$137.46
12:45 PM - 03:00 PM
$137.46
Choose your schedule
09:00 AM - 12:00 PM
$137.46
08:30 AM - 11:30 AM
$137.46
12:45 PM - 03:00 PM
$137.46
Choose your schedule
09:00 AM - 12:00 PM
$137.46
08:30 AM - 11:30 AM
$137.46
12:45 PM - 03:00 PM
$137.46
Choose your schedule
08:30 AM - 11:30 AM
$137.46
09:00 AM - 12:00 PM
$137.46
12:45 PM - 03:00 PM
$137.46
Choose your schedule
08:30 AM - 11:30 AM
$137.46
09:00 AM - 12:00 PM
$137.46
12:45 PM - 03:00 PM
$137.46
Choose your schedule
09:00 AM - 12:00 PM
$137.46
08:30 AM - 11:30 AM
$137.46
12:45 PM - 03:00 PM
$137.46
Choose your schedule
09:00 AM - 12:00 PM
$137.46
08:30 AM - 11:30 AM
$137.46
12:45 PM - 03:00 PM
$137.46
Choose your schedule
09:00 AM - 12:00 PM
$137.46
08:30 AM - 11:30 AM
$137.46
12:45 PM - 03:00 PM
$137.46
Choose your schedule
09:00 AM - 12:00 PM
$137.46
08:30 AM - 11:30 AM
$137.46
12:45 PM - 03:00 PM
$137.46
Choose your schedule
09:00 AM - 12:00 PM
$137.46
08:30 AM - 11:30 AM
$137.46
12:45 PM - 03:00 PM
$137.46
Choose your schedule
09:00 AM - 12:00 PM
$137.46
08:30 AM - 11:30 AM
$137.46
12:45 PM - 03:00 PM
$137.46
Choose your schedule
08:30 AM - 11:30 AM
$137.46
09:00 AM - 12:00 PM
$137.46
12:45 PM - 03:00 PM
$137.46
Choose your schedule
08:30 AM - 11:30 AM
$137.46
09:00 AM - 12:00 PM
$137.46
12:45 PM - 03:00 PM
$137.46
Choose your schedule
08:30 AM - 11:30 AM
$137.46
09:00 AM - 12:00 PM
$137.46
12:45 PM - 03:00 PM
$137.46
Choose your schedule
09:00 AM - 12:00 PM
$137.46
08:30 AM - 11:30 AM
$137.46
12:45 PM - 03:00 PM
$137.46
Choose your schedule
09:00 AM - 12:00 PM
$137.46
08:30 AM - 11:30 AM
$137.46
12:45 PM - 03:00 PM
$137.46
Choose your schedule
09:00 AM - 12:00 PM
$137.46
08:30 AM - 11:30 AM
$137.46
12:45 PM - 03:00 PM
$137.46
Choose your schedule
09:00 AM - 12:00 PM
$137.46
08:30 AM - 11:30 AM
$137.46
12:45 PM - 03:00 PM
$137.46
Choose your schedule
09:00 AM - 12:00 PM
$137.46
08:30 AM - 11:30 AM
$137.46
12:45 PM - 03:00 PM
$137.46
Choose your schedule
08:30 AM - 11:30 AM
$137.46
09:00 AM - 12:00 PM
$137.46
12:45 PM - 03:00 PM
$137.46
Choose your schedule
08:30 AM - 11:30 AM
$137.46
09:00 AM - 12:00 PM
$137.46
12:45 PM - 03:00 PM
$137.46
Choose your schedule
08:30 AM - 11:30 AM
$137.46
09:00 AM - 12:00 PM
$137.46
12:45 PM - 03:00 PM
$137.46
Choose your schedule
09:00 AM - 12:00 PM
$137.46
08:30 AM - 11:30 AM
$137.46
12:45 PM - 03:00 PM
$137.46
Choose your schedule
09:00 AM - 12:00 PM
$137.46
08:30 AM - 11:30 AM
$137.46
12:45 PM - 03:00 PM
$137.46
Choose your schedule
09:00 AM - 12:00 PM
$137.46
08:30 AM - 11:30 AM
$137.46
12:45 PM - 03:00 PM
$137.46
Choose your schedule
09:00 AM - 12:00 PM
$137.46
08:30 AM - 11:30 AM
$137.46
12:45 PM - 03:00 PM
$137.46
Choose your schedule
09:00 AM - 12:00 PM
$137.46
08:30 AM - 11:30 AM
$137.46
12:45 PM - 03:00 PM
$137.46
Choose your schedule
09:00 AM - 12:00 PM
$137.46
08:30 AM - 11:30 AM
$137.46
12:45 PM - 03:00 PM
$137.46
Choose your schedule
08:30 AM - 11:30 AM
$137.46
09:00 AM - 12:00 PM
$137.46
12:45 PM - 03:00 PM
$137.46
Choose your schedule
08:30 AM - 11:30 AM
$137.46
09:00 AM - 12:00 PM
$137.46
12:45 PM - 03:00 PM
$137.46
Choose your schedule
09:00 AM - 12:00 PM
$137.46
08:30 AM - 11:30 AM
$137.46
12:45 PM - 03:00 PM
$137.46
Choose your schedule
09:00 AM - 12:00 PM
$137.46
08:30 AM - 11:30 AM
$137.46
12:45 PM - 03:00 PM
$137.46
Choose your schedule
09:00 AM - 12:00 PM
$137.46
08:30 AM - 11:30 AM
$137.46
12:45 PM - 03:00 PM
$137.46
Choose your schedule
09:00 AM - 12:00 PM
$137.46
08:30 AM - 11:30 AM
$137.46
12:45 PM - 03:00 PM
$137.46
Choose your schedule
09:00 AM - 12:00 PM
$137.46
08:30 AM - 11:30 AM
$137.46
12:45 PM - 03:00 PM
$137.46
Choose your schedule
09:00 AM - 12:00 PM
$137.46
08:30 AM - 11:30 AM
$137.46
12:45 PM - 03:00 PM
$137.46
Choose your schedule
08:30 AM - 11:30 AM
$137.46
09:00 AM - 12:00 PM
$137.46
12:45 PM - 03:00 PM
$137.46
Choose your schedule
08:30 AM - 11:30 AM
$137.46
09:00 AM - 12:00 PM
$137.46
12:45 PM - 03:00 PM
$137.46
Choose your schedule
09:00 AM - 12:00 PM
$137.46
08:30 AM - 11:30 AM
$137.46
12:45 PM - 03:00 PM
$137.46
Choose your schedule
09:00 AM - 12:00 PM
$137.46
08:30 AM - 11:30 AM
$137.46
12:45 PM - 03:00 PM
$137.46
Choose your schedule
09:00 AM - 12:00 PM
$137.46
08:30 AM - 11:30 AM
$137.46
12:45 PM - 03:00 PM
$137.46
Choose your schedule
09:00 AM - 12:00 PM
$137.46
08:30 AM - 11:30 AM
$137.46
12:45 PM - 03:00 PM
$137.46
Choose your schedule
09:00 AM - 12:00 PM
$137.46
08:30 AM - 11:30 AM
$137.46
12:45 PM - 03:00 PM
$137.46
Choose your schedule
09:00 AM - 12:00 PM
$137.46
08:30 AM - 11:30 AM
$137.46
12:45 PM - 03:00 PM
$137.46
Choose your schedule
08:30 AM - 11:30 AM
$137.46
09:00 AM - 12:00 PM
$137.46
12:45 PM - 03:00 PM
$137.46
Choose your schedule
08:30 AM - 11:30 AM
$137.46
09:00 AM - 12:00 PM
$137.46
12:45 PM - 03:00 PM
$137.46
Choose your schedule
08:30 AM - 11:30 AM
$137.46
09:00 AM - 12:00 PM
$137.46
12:45 PM - 03:00 PM
$137.46
Choose your schedule
09:00 AM - 12:00 PM
$137.46
08:30 AM - 11:30 AM
$137.46
12:45 PM - 03:00 PM
$137.46
Choose your schedule
09:00 AM - 12:00 PM
$137.46
08:30 AM - 11:30 AM
$137.46
12:45 PM - 03:00 PM
$137.46
Choose your schedule
09:00 AM - 12:00 PM
$137.46
08:30 AM - 11:30 AM
$137.46
12:45 PM - 03:00 PM
$137.46
Choose your schedule
09:00 AM - 12:00 PM
$137.46
08:30 AM - 11:30 AM
$137.46
12:45 PM - 03:00 PM
$137.46
Choose your schedule
09:00 AM - 12:00 PM
$137.46
08:30 AM - 11:30 AM
$137.46
12:45 PM - 03:00 PM
$137.46
Choose your schedule
08:30 AM - 11:30 AM
$137.46
09:00 AM - 12:00 PM
$137.46
12:45 PM - 03:00 PM
$137.46
Choose your schedule
08:30 AM - 11:30 AM
$137.46
09:00 AM - 12:00 PM
$137.46
12:45 PM - 03:00 PM
$137.46
Choose your schedule
08:30 AM - 11:30 AM
$137.46
09:00 AM - 12:00 PM
$137.46
12:45 PM - 03:00 PM
$137.46
Choose your schedule
09:00 AM - 12:00 PM
$137.46
08:30 AM - 11:30 AM
$137.46
12:45 PM - 03:00 PM
$137.46
Choose your schedule
09:00 AM - 12:00 PM
$137.46
08:30 AM - 11:30 AM
$137.46
12:45 PM - 03:00 PM
$137.46
Choose your schedule
09:00 AM - 12:00 PM
$137.46
08:30 AM - 11:30 AM
$137.46
12:45 PM - 03:00 PM
$137.46
Choose your schedule
09:00 AM - 12:00 PM
$137.46
08:30 AM - 11:30 AM
$137.46
12:45 PM - 03:00 PM
$137.46
Choose your schedule
09:00 AM - 12:00 PM
$137.46
08:30 AM - 11:30 AM
$137.46
12:45 PM - 03:00 PM
$137.46
Choose your schedule
09:00 AM - 12:00 PM
$137.46
08:30 AM - 11:30 AM
$137.46
12:45 PM - 03:00 PM
$137.46
Choose your schedule
08:30 AM - 11:30 AM
$137.46
09:00 AM - 12:00 PM
$137.46
12:45 PM - 03:00 PM
$137.46
Choose your schedule
08:30 AM - 11:30 AM
$137.46
09:00 AM - 12:00 PM
$137.46
12:45 PM - 03:00 PM
$137.46
Choose your schedule
09:00 AM - 12:00 PM
$137.46
08:30 AM - 11:30 AM
$137.46
12:45 PM - 03:00 PM
$137.46
Choose your schedule
09:00 AM - 12:00 PM
$137.46
08:30 AM - 11:30 AM
$137.46
12:45 PM - 03:00 PM
$137.46
Choose your schedule
09:00 AM - 12:00 PM
$137.46
08:30 AM - 11:30 AM
$137.46
12:45 PM - 03:00 PM
$137.46
Choose your schedule
09:00 AM - 12:00 PM
$137.46
08:30 AM - 11:30 AM
$137.46
12:45 PM - 03:00 PM
$137.46
Choose your schedule
09:00 AM - 12:00 PM
$137.46
08:30 AM - 11:30 AM
$137.46
12:45 PM - 03:00 PM
$137.46
Choose your schedule
09:00 AM - 12:00 PM
$137.46
08:30 AM - 11:30 AM
$137.46
12:45 PM - 03:00 PM
$137.46
Choose your schedule
08:30 AM - 11:30 AM
$137.46
09:00 AM - 12:00 PM
$137.46
12:45 PM - 03:00 PM
$137.46
Choose your schedule
08:30 AM - 11:30 AM
$137.46
09:00 AM - 12:00 PM
$137.46
12:45 PM - 03:00 PM
$137.46
Choose your schedule
09:00 AM - 12:00 PM
$137.46
08:30 AM - 11:30 AM
$137.46
12:45 PM - 03:00 PM
$137.46
Choose your schedule
09:00 AM - 12:00 PM
$137.46
08:30 AM - 11:30 AM
$137.46
12:45 PM - 03:00 PM
$137.46
Choose your schedule
09:00 AM - 12:00 PM
$137.46
08:30 AM - 11:30 AM
$137.46
12:45 PM - 03:00 PM
$137.46
Choose your schedule
09:00 AM - 12:00 PM
$137.46
08:30 AM - 11:30 AM
$137.46
12:45 PM - 03:00 PM
$137.46
Choose your schedule
09:00 AM - 12:00 PM
$137.46
08:30 AM - 11:30 AM
$137.46
12:45 PM - 03:00 PM
$137.46
Choose your schedule
09:00 AM - 12:00 PM
$137.46
08:30 AM - 11:30 AM
$137.46
12:45 PM - 03:00 PM
$137.46
Choose your schedule
08:30 AM - 11:30 AM
$137.46
09:00 AM - 12:00 PM
$137.46
12:45 PM - 03:00 PM
$137.46
Choose your schedule
08:30 AM - 11:30 AM
$137.46
09:00 AM - 12:00 PM
$137.46
12:45 PM - 03:00 PM
$137.46
Choose your schedule
08:30 AM - 11:30 AM
$137.46
09:00 AM - 12:00 PM
$137.46
12:45 PM - 03:00 PM
$137.46
Choose your schedule
09:00 AM - 12:00 PM
$137.46
08:30 AM - 11:30 AM
$137.46
12:45 PM - 03:00 PM
$137.46
Choose your schedule
09:00 AM - 12:00 PM
$137.46
08:30 AM - 11:30 AM
$137.46
12:45 PM - 03:00 PM
$137.46
Choose your schedule
09:00 AM - 12:00 PM
$137.46
08:30 AM - 11:30 AM
$137.46
12:45 PM - 03:00 PM
$137.46
Choose your schedule
09:00 AM - 12:00 PM
$137.46
08:30 AM - 11:30 AM
$137.46
12:45 PM - 03:00 PM
$137.46
Choose your schedule
09:00 AM - 12:00 PM
$137.46
08:30 AM - 11:30 AM
$137.46
12:45 PM - 03:00 PM
$137.46
Choose your schedule
08:30 AM - 11:30 AM
$137.46
09:00 AM - 12:00 PM
$137.46
12:45 PM - 03:00 PM
$137.46
Choose your schedule
08:30 AM - 11:30 AM
$137.46
09:00 AM - 12:00 PM
$137.46
12:45 PM - 03:00 PM
$137.46
Choose your schedule
08:30 AM - 11:30 AM
$137.46
09:00 AM - 12:00 PM
$137.46
12:45 PM - 03:00 PM
$137.46
Choose your schedule
09:00 AM - 12:00 PM
$137.46
08:30 AM - 11:30 AM
$137.46
12:45 PM - 03:00 PM
$137.46
Choose your schedule
09:00 AM - 12:00 PM
$137.46
08:30 AM - 11:30 AM
$137.46
12:45 PM - 03:00 PM
$137.46
Choose your schedule
09:00 AM - 12:00 PM
$137.46
08:30 AM - 11:30 AM
$137.46
12:45 PM - 03:00 PM
$137.46
Choose your schedule
09:00 AM - 12:00 PM
$137.46
08:30 AM - 11:30 AM
$137.46
12:45 PM - 03:00 PM
$137.46
Choose your schedule
09:00 AM - 12:00 PM
$137.46
08:30 AM - 11:30 AM
$137.46
12:45 PM - 03:00 PM
$137.46
Choose your schedule
09:00 AM - 12:00 PM
$137.46
08:30 AM - 11:30 AM
$137.46
12:45 PM - 03:00 PM
$137.46
Choose your schedule
08:30 AM - 11:30 AM
$137.46
09:00 AM - 12:00 PM
$137.46
12:45 PM - 03:00 PM
$137.46
Choose your schedule
08:30 AM - 11:30 AM
$137.46
09:00 AM - 12:00 PM
$137.46
12:45 PM - 03:00 PM
$137.46
Choose your schedule
09:00 AM - 12:00 PM
$137.46
08:30 AM - 11:30 AM
$137.46
12:45 PM - 03:00 PM
$137.46
Choose your schedule
09:00 AM - 12:00 PM
$137.46
08:30 AM - 11:30 AM
$137.46
12:45 PM - 03:00 PM
$137.46
Choose your schedule
09:00 AM - 12:00 PM
$137.46
08:30 AM - 11:30 AM
$137.46
12:45 PM - 03:00 PM
$137.46
Choose your schedule
09:00 AM - 12:00 PM
$137.46
08:30 AM - 11:30 AM
$137.46
12:45 PM - 03:00 PM
$137.46
Choose your schedule
09:00 AM - 12:00 PM
$137.46
08:30 AM - 11:30 AM
$137.46
12:45 PM - 03:00 PM
$137.46
Choose your schedule
09:00 AM - 12:00 PM
$137.46
08:30 AM - 11:30 AM
$137.46
12:45 PM - 03:00 PM
$137.46
Choose your schedule
08:30 AM - 11:30 AM
$137.46
09:00 AM - 12:00 PM
$137.46
12:45 PM - 03:00 PM
$137.46
Choose your schedule
08:30 AM - 11:30 AM
$137.46
09:00 AM - 12:00 PM
$137.46
12:45 PM - 03:00 PM
$137.46
Choose your schedule
09:00 AM - 12:00 PM
$137.46
08:30 AM - 11:30 AM
$137.46
12:45 PM - 03:00 PM
$137.46
Choose your schedule
09:00 AM - 12:00 PM
$137.46
08:30 AM - 11:30 AM
$137.46
12:45 PM - 03:00 PM
$137.46
Choose your schedule
09:00 AM - 12:00 PM
$137.46
08:30 AM - 11:30 AM
$137.46
12:45 PM - 03:00 PM
$137.46
Choose your schedule
09:00 AM - 12:00 PM
$137.46
08:30 AM - 11:30 AM
$137.46
12:45 PM - 03:00 PM
$137.46
Choose your schedule
09:00 AM - 12:00 PM
$137.46
08:30 AM - 11:30 AM
$137.46
12:45 PM - 03:00 PM
$137.46
Choose your schedule
09:00 AM - 12:00 PM
$137.46
08:30 AM - 11:30 AM
$137.46
12:45 PM - 03:00 PM
$137.46
Choose your schedule
08:30 AM - 11:30 AM
$137.46
09:00 AM - 12:00 PM
$137.46
12:45 PM - 03:00 PM
$137.46
Choose your schedule
08:30 AM - 11:30 AM
$137.46
09:00 AM - 12:00 PM
$137.46
12:45 PM - 03:00 PM
$137.46
Choose your schedule
08:30 AM - 11:30 AM
$137.46
09:00 AM - 12:00 PM
$137.46
12:45 PM - 03:00 PM
$137.46
Choose your schedule
09:00 AM - 12:00 PM
$137.46
08:30 AM - 11:30 AM
$137.46
12:45 PM - 03:00 PM
$137.46
Choose your schedule
09:00 AM - 12:00 PM
$137.46
08:30 AM - 11:30 AM
$137.46
12:45 PM - 03:00 PM
$137.46
Choose your schedule
09:00 AM - 12:00 PM
$137.46
08:30 AM - 11:30 AM
$137.46
12:45 PM - 03:00 PM
$137.46
Choose your schedule
09:00 AM - 12:00 PM
$137.46
08:30 AM - 11:30 AM
$137.46
12:45 PM - 03:00 PM
$137.46
Choose your schedule
09:00 AM - 12:00 PM
$137.46
08:30 AM - 11:30 AM
$137.46
12:45 PM - 03:00 PM
$137.46
Choose your schedule
08:30 AM - 11:30 AM
$137.46
09:00 AM - 12:00 PM
$137.46
12:45 PM - 03:00 PM
$137.46
Choose your schedule
08:30 AM - 11:30 AM
$137.46
09:00 AM - 12:00 PM
$137.46
12:45 PM - 03:00 PM
$137.46
Choose your schedule
08:30 AM - 11:30 AM
$137.46
09:00 AM - 12:00 PM
$137.46
12:45 PM - 03:00 PM
$137.46
Choose your schedule
09:00 AM - 12:00 PM
$137.46
08:30 AM - 11:30 AM
$137.46
12:45 PM - 03:00 PM
$137.46
Choose your schedule
09:00 AM - 12:00 PM
$137.46
08:30 AM - 11:30 AM
$137.46
12:45 PM - 03:00 PM
$137.46
Choose your schedule
09:00 AM - 12:00 PM
$137.46
08:30 AM - 11:30 AM
$137.46
12:45 PM - 03:00 PM
$137.46
Choose your schedule
09:00 AM - 12:00 PM
$137.46
08:30 AM - 11:30 AM
$137.46
12:45 PM - 03:00 PM
$137.46
Choose your schedule
09:00 AM - 12:00 PM
$137.46
08:30 AM - 11:30 AM
$137.46
12:45 PM - 03:00 PM
$137.46
Choose your schedule
09:00 AM - 12:00 PM
$137.46
08:30 AM - 11:30 AM
$137.46
12:45 PM - 03:00 PM
$137.46
Choose your schedule
08:30 AM - 11:30 AM
$137.46
09:00 AM - 12:00 PM
$137.46
12:45 PM - 03:00 PM
$137.46
Choose your schedule
08:30 AM - 11:30 AM
$137.46
09:00 AM - 12:00 PM
$137.46
12:45 PM - 03:00 PM
$137.46
Choose your schedule
09:00 AM - 12:00 PM
$137.46
08:30 AM - 11:30 AM
$137.46
12:45 PM - 03:00 PM
$137.46
Choose your schedule
09:00 AM - 12:00 PM
$137.46
08:30 AM - 11:30 AM
$137.46
12:45 PM - 03:00 PM
$137.46
Choose your schedule
09:00 AM - 12:00 PM
$137.46
08:30 AM - 11:30 AM
$137.46
12:45 PM - 03:00 PM
$137.46
Choose your schedule
09:00 AM - 12:00 PM
$137.46
08:30 AM - 11:30 AM
$137.46
12:45 PM - 03:00 PM
$137.46
Choose your schedule
09:00 AM - 12:00 PM
$137.46
08:30 AM - 11:30 AM
$137.46
12:45 PM - 03:00 PM
$137.46
Choose your schedule
09:00 AM - 12:00 PM
$137.46
08:30 AM - 11:30 AM
$137.46
12:45 PM - 03:00 PM
$137.46
Choose your schedule
08:30 AM - 11:30 AM
$137.46
09:00 AM - 12:00 PM
$137.46
12:45 PM - 03:00 PM
$137.46
Choose your schedule
08:30 AM - 11:30 AM
$137.46
09:00 AM - 12:00 PM
$137.46
12:45 PM - 03:00 PM
$137.46
Choose your schedule
09:00 AM - 12:00 PM
$137.46
08:30 AM - 11:30 AM
$137.46
12:45 PM - 03:00 PM
$137.46
Choose your schedule
09:00 AM - 12:00 PM
$137.46
08:30 AM - 11:30 AM
$137.46
12:45 PM - 03:00 PM
$137.46
Choose your schedule
09:00 AM - 12:00 PM
$137.46
08:30 AM - 11:30 AM
$137.46
12:45 PM - 03:00 PM
$137.46
Choose your schedule
09:00 AM - 12:00 PM
$137.46
08:30 AM - 11:30 AM
$137.46
12:45 PM - 03:00 PM
$137.46
Choose your schedule
09:00 AM - 12:00 PM
$137.46
08:30 AM - 11:30 AM
$137.46
12:45 PM - 03:00 PM
$137.46
Choose your schedule
09:00 AM - 12:00 PM
$137.46
08:30 AM - 11:30 AM
$137.46
12:45 PM - 03:00 PM
$137.46
Choose your schedule
08:30 AM - 11:30 AM
$137.46
09:00 AM - 12:00 PM
$137.46
12:45 PM - 03:00 PM
$137.46
Choose your schedule
08:30 AM - 11:30 AM
$137.46
09:00 AM - 12:00 PM
$137.46
12:45 PM - 03:00 PM
$137.46
Choose your schedule
08:30 AM - 11:30 AM
$137.46
09:00 AM - 12:00 PM
$137.46
12:45 PM - 03:00 PM
$137.46
Choose your schedule
09:00 AM - 12:00 PM
$137.46
08:30 AM - 11:30 AM
$137.46
12:45 PM - 03:00 PM
$137.46
Choose your schedule
09:00 AM - 12:00 PM
$137.46
08:30 AM - 11:30 AM
$137.46
12:45 PM - 03:00 PM
$137.46
Choose your schedule
09:00 AM - 12:00 PM
$137.46
08:30 AM - 11:30 AM
$137.46
12:45 PM - 03:00 PM
$137.46
Choose your schedule
09:00 AM - 12:00 PM
$137.46
08:30 AM - 11:30 AM
$137.46
12:45 PM - 03:00 PM
$137.46
Choose your schedule
09:00 AM - 12:00 PM
$137.46
08:30 AM - 11:30 AM
$137.46
12:45 PM - 03:00 PM
$137.46
Choose your schedule
08:30 AM - 11:30 AM
$137.46
09:00 AM - 12:00 PM
$137.46
12:45 PM - 03:00 PM
$137.46
Choose your schedule
08:30 AM - 11:30 AM
$137.46
09:00 AM - 12:00 PM
$137.46
12:45 PM - 03:00 PM
$137.46
Choose your schedule
08:30 AM - 11:30 AM
$137.46
09:00 AM - 12:00 PM
$137.46
12:45 PM - 03:00 PM
$137.46
Choose your schedule
09:00 AM - 12:00 PM
$137.46
08:30 AM - 11:30 AM
$137.46
12:45 PM - 03:00 PM
$137.46
Choose your schedule
09:00 AM - 12:00 PM
$137.46
08:30 AM - 11:30 AM
$137.46
12:45 PM - 03:00 PM
$137.46
Choose your schedule
09:00 AM - 12:00 PM
$137.46
08:30 AM - 11:30 AM
$137.46
12:45 PM - 03:00 PM
$137.46
Choose your schedule
09:00 AM - 12:00 PM
$137.46
08:30 AM - 11:30 AM
$137.46
12:45 PM - 03:00 PM
$137.46
Choose your schedule
09:00 AM - 12:00 PM
$137.46
08:30 AM - 11:30 AM
$137.46
12:45 PM - 03:00 PM
$137.46
Choose your schedule
09:00 AM - 12:00 PM
$137.46
08:30 AM - 11:30 AM
$137.46
12:45 PM - 03:00 PM
$137.46
Choose your schedule
08:30 AM - 11:30 AM
$137.46
09:00 AM - 12:00 PM
$137.46
12:45 PM - 03:00 PM
$137.46
Choose your schedule
08:30 AM - 11:30 AM
$137.46
09:00 AM - 12:00 PM
$137.46
12:45 PM - 03:00 PM
$137.46
Choose your schedule
09:00 AM - 12:00 PM
$137.46
08:30 AM - 11:30 AM
$137.46
12:45 PM - 03:00 PM
$137.46
Choose your schedule
09:00 AM - 12:00 PM
$137.46
08:30 AM - 11:30 AM
$137.46
12:45 PM - 03:00 PM
$137.46
Choose your schedule
09:00 AM - 12:00 PM
$137.46
08:30 AM - 11:30 AM
$137.46
12:45 PM - 03:00 PM
$137.46
Choose your schedule
09:00 AM - 12:00 PM
$137.46
08:30 AM - 11:30 AM
$137.46
12:45 PM - 03:00 PM
$137.46
Choose your schedule
09:00 AM - 12:00 PM
$137.46
08:30 AM - 11:30 AM
$137.46
12:45 PM - 03:00 PM
$137.46
Choose your schedule
09:00 AM - 12:00 PM
$137.46
08:30 AM - 11:30 AM
$137.46
12:45 PM - 03:00 PM
$137.46
Choose your schedule
08:30 AM - 11:30 AM
$137.46
09:00 AM - 12:00 PM
$137.46
12:45 PM - 03:00 PM
$137.46
Choose your schedule
08:30 AM - 11:30 AM
$137.46
09:00 AM - 12:00 PM
$137.46
12:45 PM - 03:00 PM
$137.46
Choose your schedule
09:00 AM - 12:00 PM
$137.46
08:30 AM - 11:30 AM
$137.46
12:45 PM - 03:00 PM
$137.46
Choose your schedule
09:00 AM - 12:00 PM
$137.46
08:30 AM - 11:30 AM
$137.46
12:45 PM - 03:00 PM
$137.46
Choose your schedule
09:00 AM - 12:00 PM
$137.46
08:30 AM - 11:30 AM
$137.46
12:45 PM - 03:00 PM
$137.46
Choose your schedule
09:00 AM - 12:00 PM
$137.46
08:30 AM - 11:30 AM
$137.46
12:45 PM - 03:00 PM
$137.46
Choose your schedule
09:00 AM - 12:00 PM
$137.46
08:30 AM - 11:30 AM
$137.46
12:45 PM - 03:00 PM
$137.46
Choose your schedule
09:00 AM - 12:00 PM
$137.46
08:30 AM - 11:30 AM
$137.46
12:45 PM - 03:00 PM
$137.46
Choose your schedule
08:30 AM - 11:30 AM
$137.46
09:00 AM - 12:00 PM
$137.46
12:45 PM - 03:00 PM
$137.46
Choose your schedule
08:30 AM - 11:30 AM
$137.46
09:00 AM - 12:00 PM
$137.46
12:45 PM - 03:00 PM
$137.46
Choose your schedule
08:30 AM - 11:30 AM
$137.46
09:00 AM - 12:00 PM
$137.46
12:45 PM - 03:00 PM
$137.46
Choose your schedule
09:00 AM - 12:00 PM
$137.46
08:30 AM - 11:30 AM
$137.46
12:45 PM - 03:00 PM
$137.46
Choose your schedule
09:00 AM - 12:00 PM
$137.46
08:30 AM - 11:30 AM
$137.46
12:45 PM - 03:00 PM
$137.46
Choose your schedule
09:00 AM - 12:00 PM
$137.46
08:30 AM - 11:30 AM
$137.46
12:45 PM - 03:00 PM
$137.46
Choose your schedule
09:00 AM - 12:00 PM
$137.46
08:30 AM - 11:30 AM
$137.46
12:45 PM - 03:00 PM
$137.46
Choose your schedule
09:00 AM - 12:00 PM
$137.46
08:30 AM - 11:30 AM
$137.46
12:45 PM - 03:00 PM
$137.46
Choose your schedule
08:30 AM - 11:30 AM
$137.46
09:00 AM - 12:00 PM
$137.46
12:45 PM - 03:00 PM
$137.46
Choose your schedule
08:30 AM - 11:30 AM
$137.46
09:00 AM - 12:00 PM
$137.46
12:45 PM - 03:00 PM
$137.46
Choose your schedule
08:30 AM - 11:30 AM
$137.46
09:00 AM - 12:00 PM
$137.46
12:45 PM - 03:00 PM
$137.46
Choose your schedule
09:00 AM - 12:00 PM
$137.46
08:30 AM - 11:30 AM
$137.46
12:45 PM - 03:00 PM
$137.46
Choose your schedule
09:00 AM - 12:00 PM
$137.46
08:30 AM - 11:30 AM
$137.46
12:45 PM - 03:00 PM
$137.46
Choose your schedule
09:00 AM - 12:00 PM
$137.46
08:30 AM - 11:30 AM
$137.46
12:45 PM - 03:00 PM
$137.46
Choose your schedule
09:00 AM - 12:00 PM
$137.46
08:30 AM - 11:30 AM
$137.46
12:45 PM - 03:00 PM
$137.46
About the Experience
Take the opportunity to watch some of more than 25 cetacean species that can be found in the Azores, with Futurismo, one of the most experienced whale watching companies in the Azores.
Although nature offers no guarantees, whales and dolphins are regularly seen during our half day tours, along with turtles, seabirds and other marine life. Before the boat trip our biologists give you a briefing to explain which cetacean species can be observed, safety measures aboard, how we respect the animals and rules of observation at sea as well as some historical facts.
During the tour each passenger is required to wear a life vest (except on our catamaran). Futurismo also provides rain coats and trousers if necessary.
Important information:
Tour check-in times*: 8.30 a.m and 1.00 p.m daily.
Check-in times for High Season (April 1st - October 31st):

Mornings: Catamaran - 9 a.m | Zodiacs - 8.30 a.m
Afternoon: Catamaran - 1.30p.m | Zodiacs - 1.00 p.m
* On Low-season Check-in times are subject to change according to weather conditions and number of passengers.
Type of tour: Half day - 3 hours
Pick-up: Pick-up at the hotel is not included.
Meeting point:
Futurismo Activity Center - Portas do Mar, Loja 26
Portas do Mar – loja 26
9500-771 - Ponta Delgada

Terms and Conditions
Cancellations only up to 3 days prior to activity.
Activity provider policies
Changes to the reservation
The company has the right to modify or cancel your reservation, whenever there are adverse weather conditions.
The company has the right to modify or cancel your reservation, whenever the minimum number of participants is not met.
The company will have access to the contact information of the hotel where the client is accommodated, whenever this information is available (to facilitate the contact).
In case it wasn't possible to contact the client, the alterations will be communicated when the client reaches the company's headquarters.
The company may contact the client up to 1 day before in order to communicate any eventual alterations.
Cancelations
Cancelations free of charge 72 hours prior to the activity date. Any cancelations made after this date are non-refundable.
Earn $500*
to travel with us
Join our Travel Rewards program and receive $500 just for signing up! As a Travel Rewards Member, you'll receive exclusive offers and early access to special deals and sales.