Island Hopping in the Azores with SATA Air Açores
Interested in visiting the Azores but unsure where to begin, especially if you're keen on exploring multiple islands beyond the primary island of São Miguel? Fortunately, there are plenty of inter-island flight options in the Azores.
This article provides detailed information on every inter-island flight route, including journeys from Pico to Terceira or São Miguel to Pico, along with valuable insider advice to help you prepare for your Azorean adventure!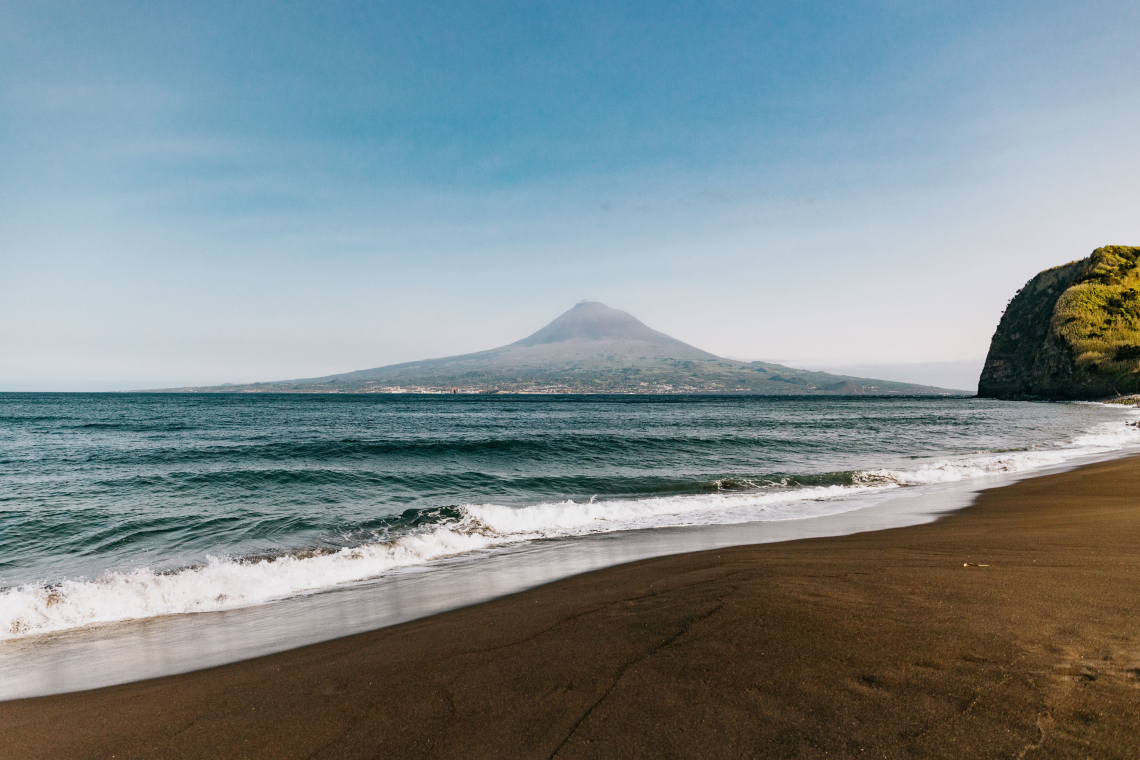 While the Azores Islands might seem close together on a map, navigating around this Portuguese archipelago typically involves one or more flights. SATA Air Açores, a regional airline, operates daily inter-island flights connecting all nine islands. The duration of these flights ranges from a quick 20 minutes to about an hour, depending on the islands you are traveling between. Some routes may include brief layovers on other islands en route to your final destination.
Inter-Island Flight Routes in the Azores:
São Miguel: Direct flights available from São Miguel to Santa Maria, Terceira, Pico, Faial, São Jorge, and Flores;
Santa Maria: Direct flights from Santa Maria to São Miguel Island;
Terceira: Direct flights from Terceira to Pico, Faial, São Jorge Island, Flores Island, Graciosa and São Miguel Island;
Faial: Direct flights from Faial to Flores, Corvo, Terceira, and São Miguel;
São Jorge: Direct flights from São Jorge to Terceira and São Miguel;
Flores: Direct flights from Flores to Corvo, Terceira, Faial, and São Miguel;
Graciosa: Direct flights from Graciosa to Terceira;
Corvo: Direct flights from Corvo to Flores and Faial.
What about luggage on these inter-island flights in the Azores?
You're allowed to bring one checked bag up to 23 KG/50 LB.
What types of airplanes are used in inter-island flights in the Azores?
The regional airline operating these inter-island flights uses small aircraft, with a capacity ranging from 37 to 80 passengers. Due to the limited seating, these flights tend to fill up quickly, making it crucial to book your tickets early. To streamline your travel plans, Azores Getaways provides packages that cover multiple islands, removing the hassle of separate bookings. This way, you can simply select your desired combination of the Azores Islands and look forward to a memorable and genuine Mid-Atlantic adventure.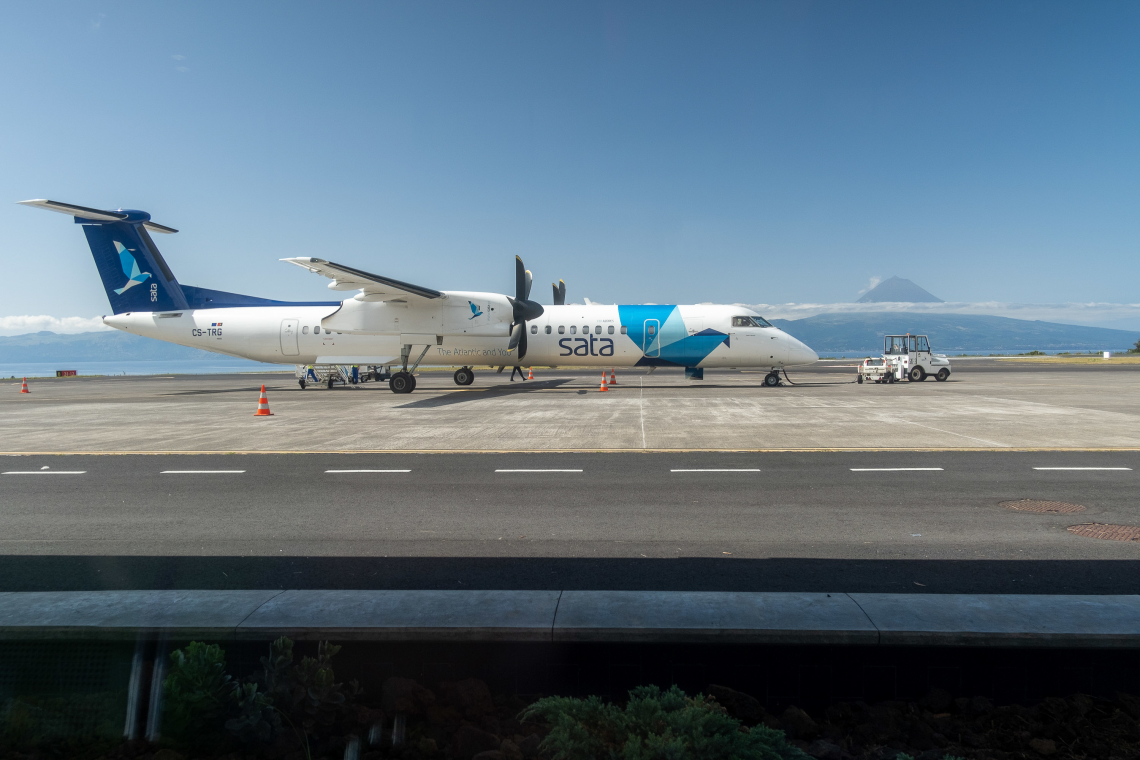 One important detail...
It's crucial to remember that the schedules for inter-island flights in the Azores can vary daily. Therefore, a flight from São Miguel to Terceira at 11 am on a Monday might not be available at the same time on a Wednesday. Given this variability, it's highly recommended to book your flights in advance, ensuring they align with your travel plans. When planning your inter-island journey in the Azores, it's important to consider that direct flights may not be available every day for your chosen destination. This variability can be due to several reasons, such as the specific flight being fully booked or not being scheduled as a daily service.
Opting for flights over ferries can streamline your travel in the Azores, especially during busy seasons when ferry wait times are longer. Like ferries, flight availability adjusts with the season, with more flights in the summer due to increased tourism. Additionally, Azores Getaways offers comprehensive travel packages to simplify your planning, ensuring a seamless island-hopping adventure.
For those considering ferry travel, more information can be found in our detailed article: Azores Islands Ferry Service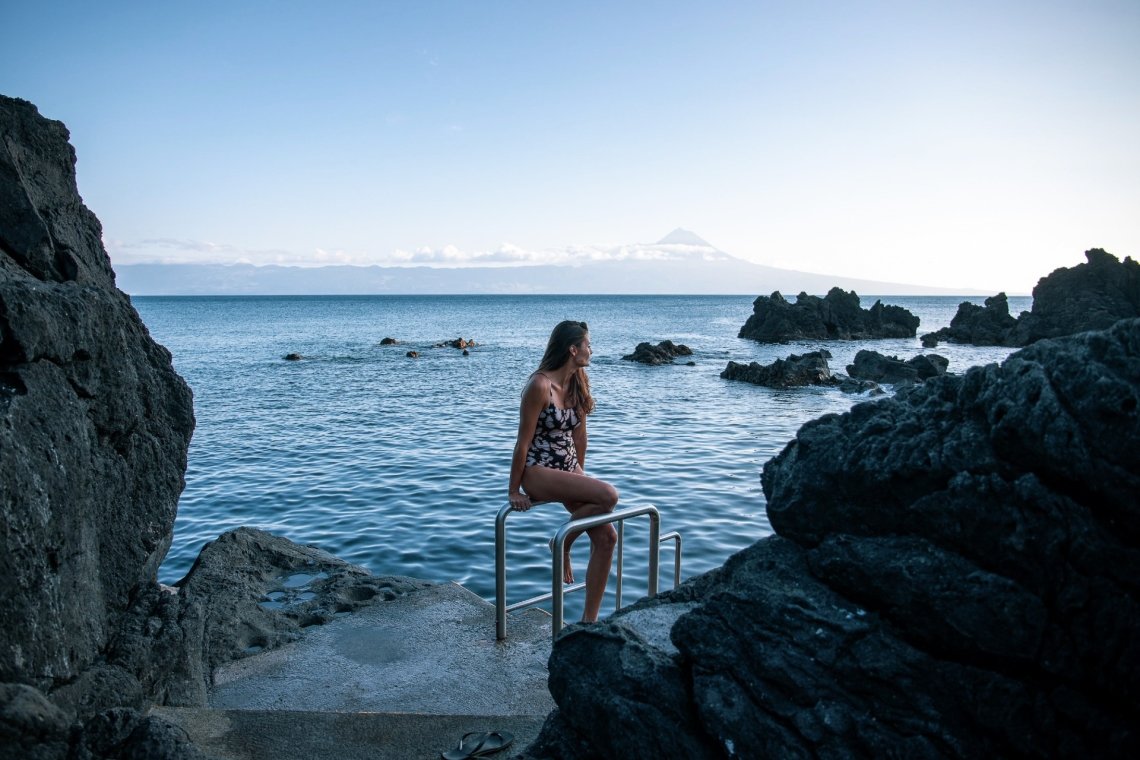 The even better news?
Azores Getaways helps save you time and money and even offers travel packages with deals that will transport you to multiple islands easily and hassle-free. You can even discover all nine islands all in one trip to get the absolute most out of your Azores experience! Although the nine islands are culturally and geographically similar to one another, each island in the Azores has its distinct personality and flair. To truly experience the authenticity, uniqueness, and striking natural beauty of these islands, make sure you visit more than one! We suggest going for it and letting us help you arrange a package where you can visit them all, then decide for yourself which is your favorite. We guarantee it will be hard to pick just one.
Are you already in love with the Azores? Take a look at our stress-free packages that allow you to book your ultimate island adventure. All our packages are carefully curated by our team of local Azorean Experts so that you don't need to worry about any details – just enjoy your trip!