Island hopping in the Azores with Sata Air Açores
Though the islands appear fairly close to one another on a map, island hopping around the Azores requires a flight or two most of the time.
Inter-island flights run between all nine islands on a daily basis via the small regional airline Sata Air Açores. Flight time varies from as little as 20 minutes to an hour depending on the islands you're flying between, and whether there are any short stops on other islands along the way.
Here is a map that shows all of the inter-island flights in the Azores, Portugal: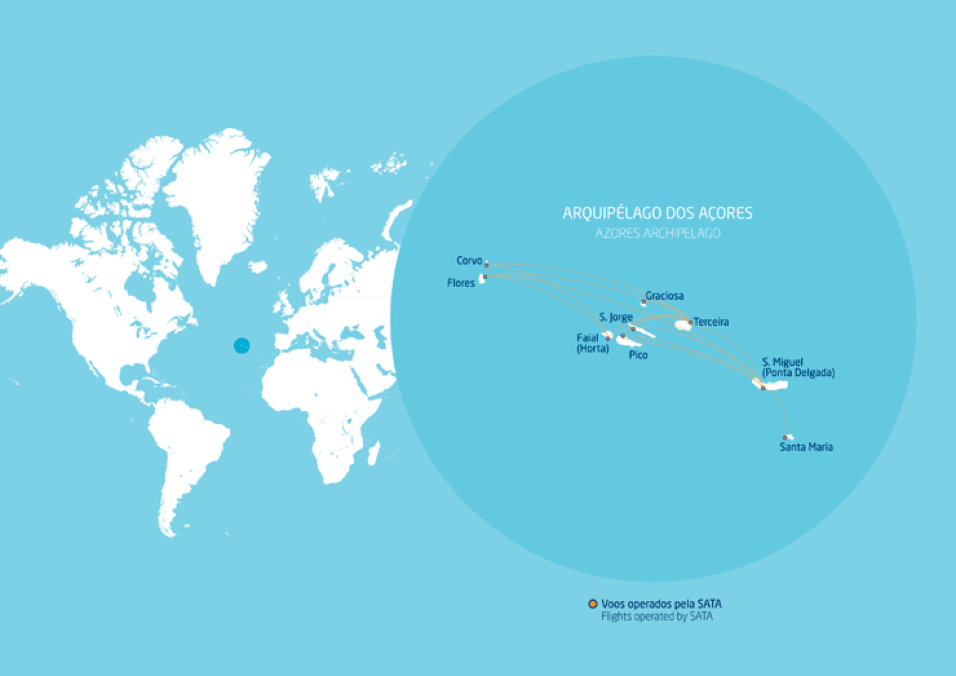 Inter-Island Flight Routes:
São Miguel Island: direct flights to Santa Maria, Terceira, Pico, Faial, São Jorge, Flores;
Santa Maria: direct flights to São Miguel;
Terceira: direct flights to Pico, Faial, São Jorge Island, Flores Island, Graciosa, São Miguel;
Faial: direct flights to Flores, Corvo, Terceira, São Miguel;
São Jorge: direct flights to Terceira, and São Miguel;
Flores: direct flights to Corvo, Terceira, Faial and São Miguel;
Graciosa: direct flights to Terceira;
Corvo: direct Flights to Flores and Faial.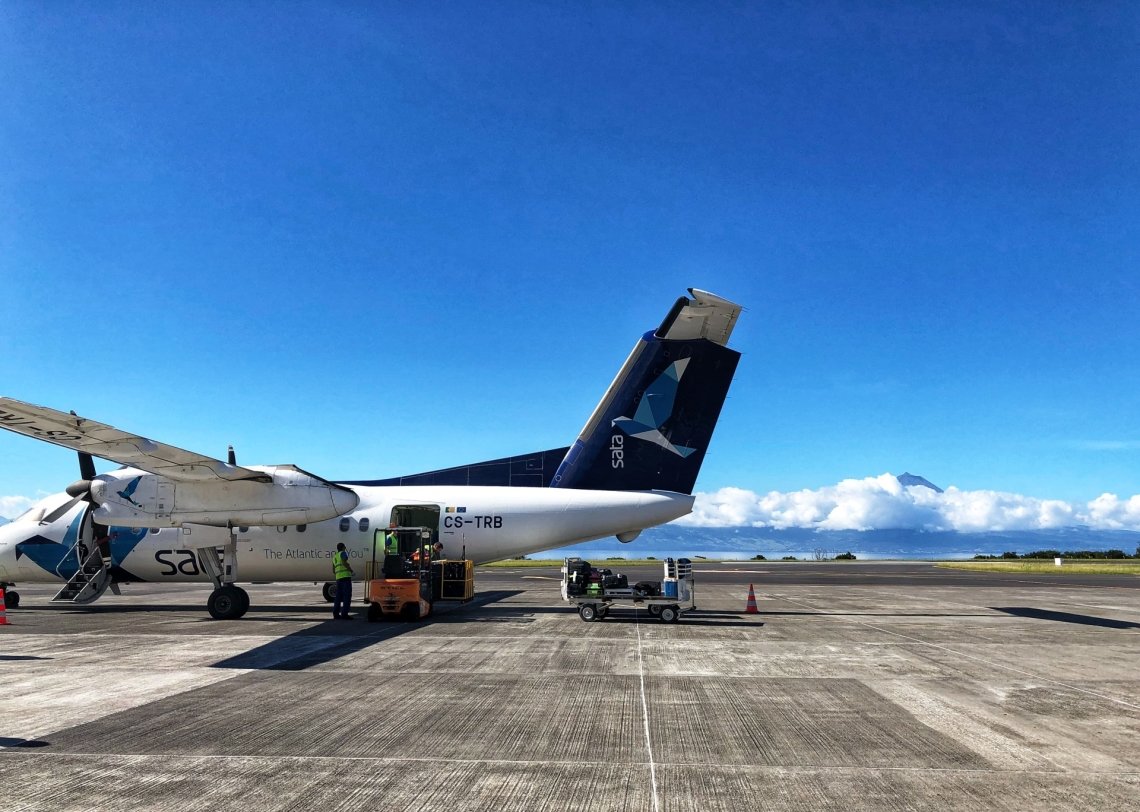 About the Azores Inter-island flights schedules
One thing you should know is that flights don't have the exact same flight schedule every day, so, please, don't assume if you check in a 11H00 Flight to Terceira from São Miguel on a Monday, the same flight will be available on Wednesday.
Also, please keep in mind that depending on the day and the island you have chosen to visit, there isn't going to be a direct flight everyday. It could be sold out or it doesn't exist. But don't worry, you can go to every island even if it's required to have one stop in between. If you want to see multiple islands on your trip, the easiest way is to fly between the island groups.
If you don't feel like waiting, like some inter-island ferries require, consider taking a plane. Keep in mind that like ferries, schedules operate around the tourism season. During the summer, there are more flights because there are more visitors. Even then, there may not be flights to each island available every day, so plan accordingly.
To get to one of the smallest islands it may be required to take a very brief layover, but don't worry - sometimes it isn't necessary to leave the airplane.
What about luggage in these inter-island flights of the Azores?
You're allowed to bring a checked bag up to 23 KG/50 LB.
How can Azores Getaways help?
Regardless, Azores Getaways helps you save time and money and offers travel packages with deals to multiple islands easily - you can even discover the nine islands all in one trip. Although culturally and geographically similar, each island of the Azores has its own distinct personality and flair. To truly experience the authenticity, uniqueness and striking natural beauty of these islands, make sure you visit more than one!