The history of the Capelinhos Volcano in Faial Island
The showstopping Capelinhos Volcano: This western cape of Faial Island is the site of the Azores' most recent volcanic eruption which occurred from Sep. 1957 - Oct. 1958. This volcanic eruption started underwater, eventually boiling to the surface, spewing enough ash, sand, and lava to form a new land mass, almost completely burying the nearby lighthouse. Many people lost their homes and livelihoods as a result of the eruption and as a result, the Azorean Refugee Act was signed in 1958 by JFK, authorizing the emigration of those affected.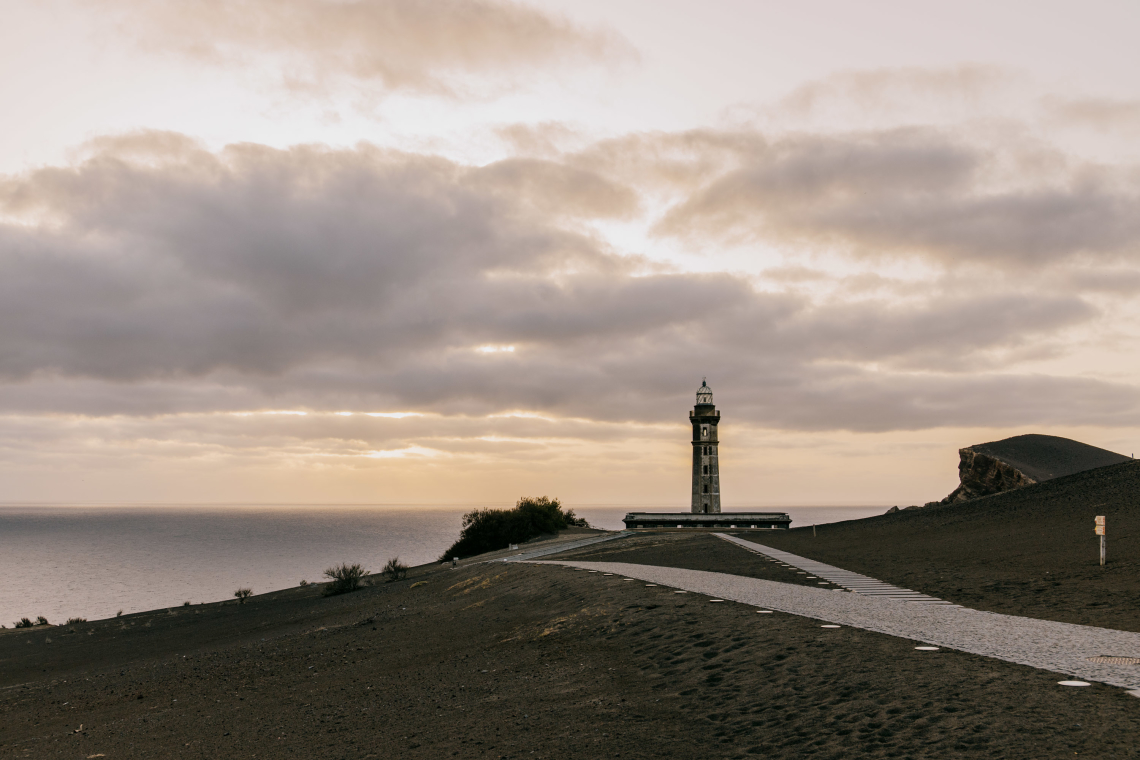 Today, the Capelinhos lighthouse and underground Visitors Center serve as a popular landmark for locals & visitors alike. The Capelinhos Visitor Center was constructed underground so it wouldn't interfere with the stunning landscape. It's full of amazing expositions on not only the Capelinhos eruption but also on volcanic activity in the Azores and beyond.