Discover Why The Azores Are Truly A Gem Born From The Best of Both Worlds
Unless you've been living under a rock your whole life, you've often heard of travelers' affection for Ireland, with its lush, rolling hillsides, lively culture, and gregarious locals. And you've also most likely heard those who have long been in love with Hawaii—or have fallen hard for the Aloha State yourself, thanks to its heavenly beaches, amazing hiking, mouthwatering cuisine, and much more.
But what if we told you that you could visit one single destination that was the perfect combination of these two beloved locales? Think of it as the best of both worlds in one unique and unmatched place. What is this magical place, and does it really exist? It certainly does, and its name is the Azores Islands, a stunning island archipelago nestled in the Atlantic Ocean just off the coast of Portugal.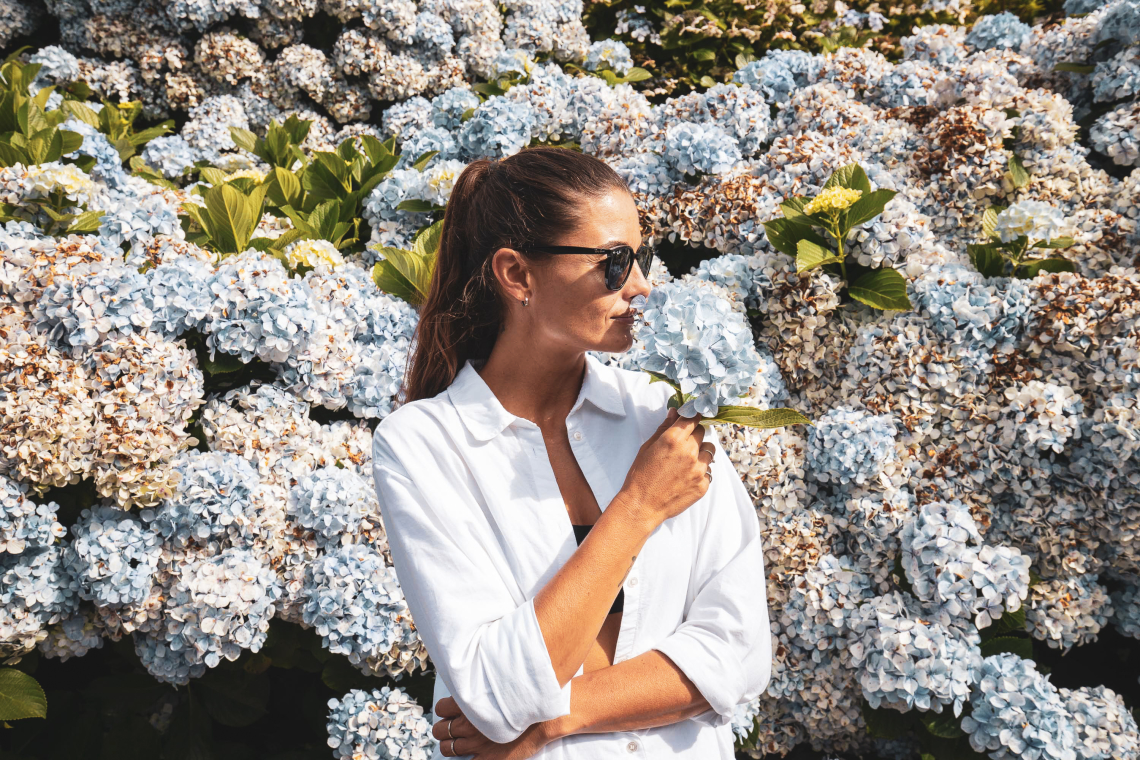 Enjoyable Weather Year Round
Just like Hawaii, which offers visitors steady temperatures throughout the year for an ideal vacation, the Azores also enjoys a moderate climate with weather that allows travelers to be outside and enjoy nature every single day of the year. An added plus for those who aren't big fans of extremes, the Azores are much more temperate than the tropical Hawaiian Isles.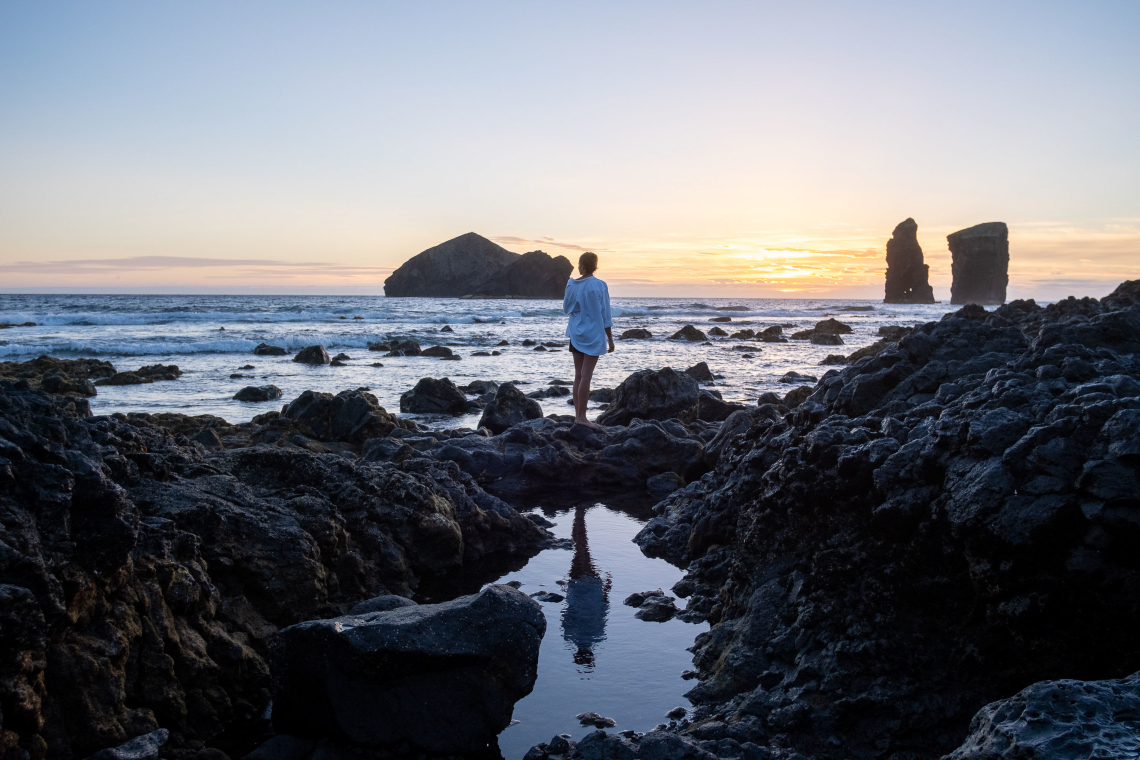 Specifically, the average temperatures in the Portuguese archipelago typically range from the high 50s to low 70s throughout the whole year, making hiking and other outdoor activities like swimming and sailing possible all year, without the fear of "wilting" due to extreme and unbearable heat.
Are you already in love with the Azores? Take a look at our stress-free packages that allow you to book your ultimate island adventure. All our packages are carefully curated by our team of local Azorean Experts so that you don't need to worry about any details – just enjoy your trip!

World-famous Cuisine, Especially Unique and Fresh Seafood
Also similar to Hawaii, which boasts global acclaim for its well-known menu of unique and tasty dishes, especially fresh seafood like sushi, sashimi, poke, and more, the Azores offers an equally special—and spectacular—array of local menu items to lure more tourists (and soon to be ardent admirers).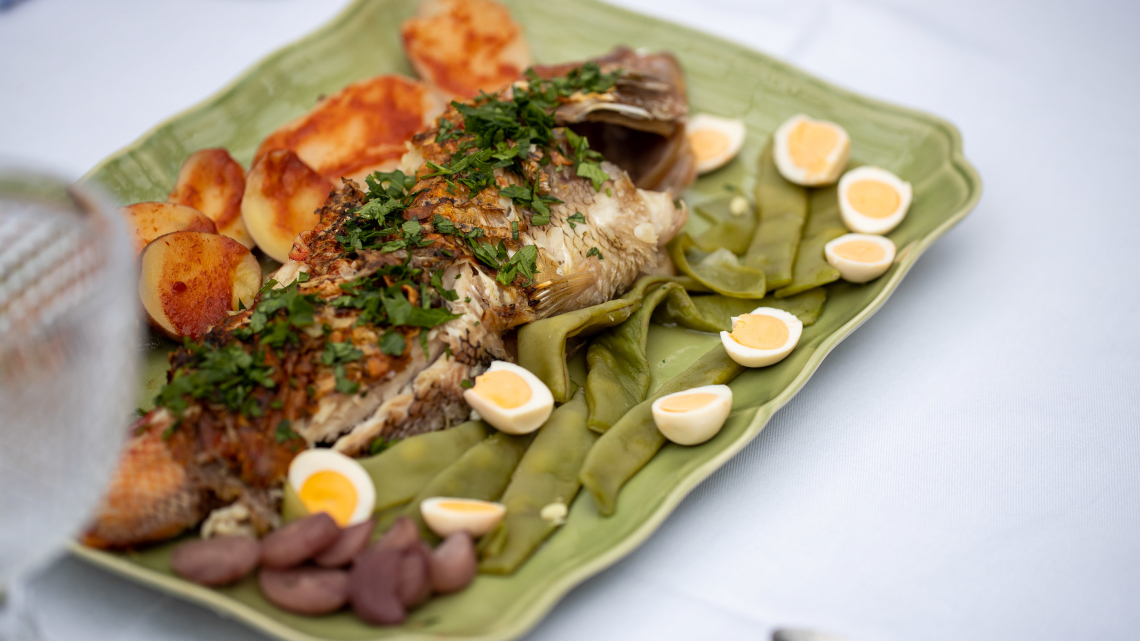 Just as Hawaii features certain types of fish and other exotic dishes you've probably never even seen or heard of before, the Azores also poses a thrilling opportunity for travelers to broaden their culinary horizons and taste and try exciting local island delicacies they'd never find elsewhere in the world. The seafood in the Azores is especially incredible, with many local markets and vendors selling the freshest fish you've ever purchased, literally brought right from the boat from local fishermen's morning catch. It simply doesn't get fresher than that.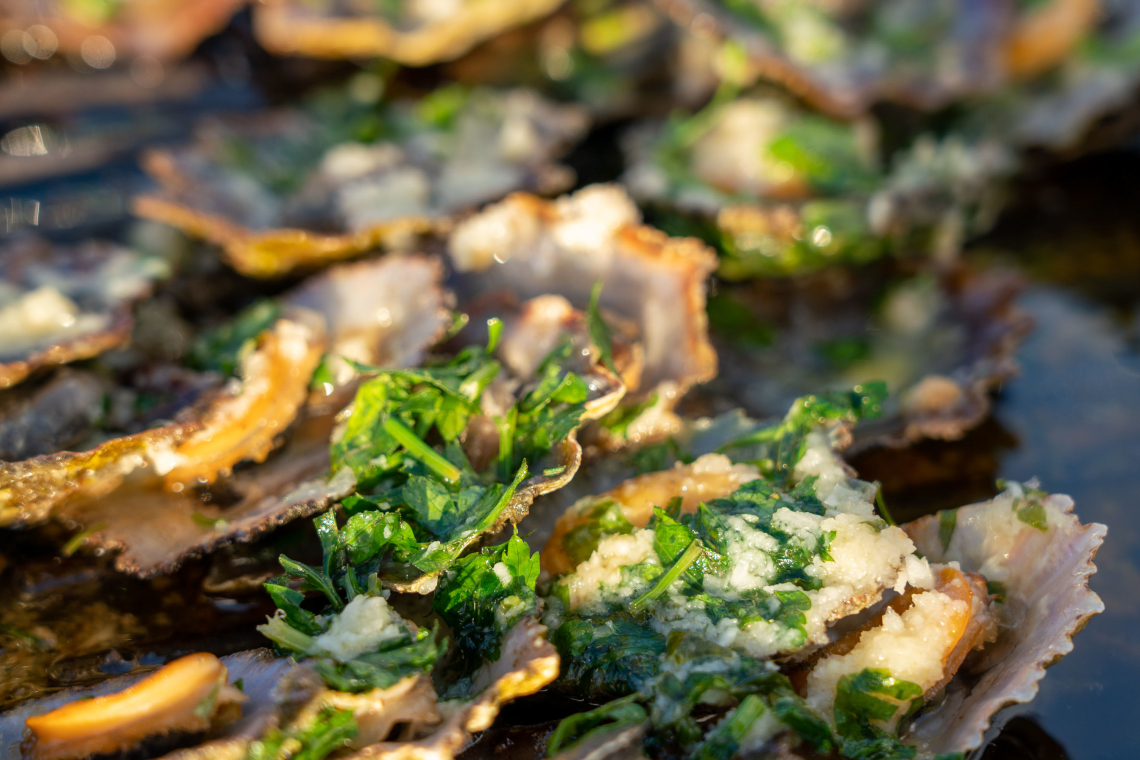 Whether you prefer it grilled, placed in a savory soup, or stewed in aromatic wine, the fish here won't disappoint. For rare and intriguing seafood selections to try while visiting the Azores, opt for octopus, limpets, barnacles, or locust lobsters. (You can thank us later).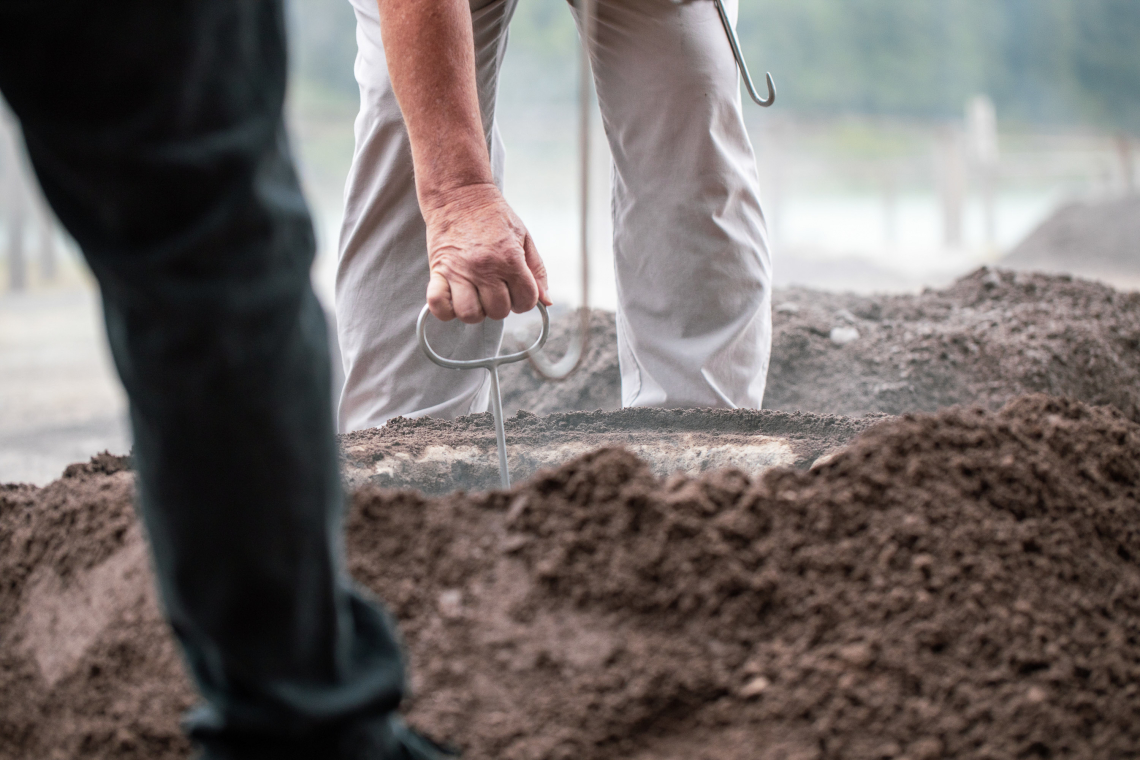 For the adventurous foodies who are seeking stellar and unique finds that aren't of the fish variety, you're in luck, as the Azores has no shortage of specialty items that each hail from the Islands. One must-try dish sure to dazzle is Cozido das Furnas, a delectable rich and hearty one-pot stew that is unique to the island of Sao Miguel, where it is prepared in the valley of Furnas by being lowered into the ground nearby the famed caldeiras and left to stew for 6 hours thanks to the intense heat of the volcanic steam. The edible result is amazing, and the experience is unforgettable.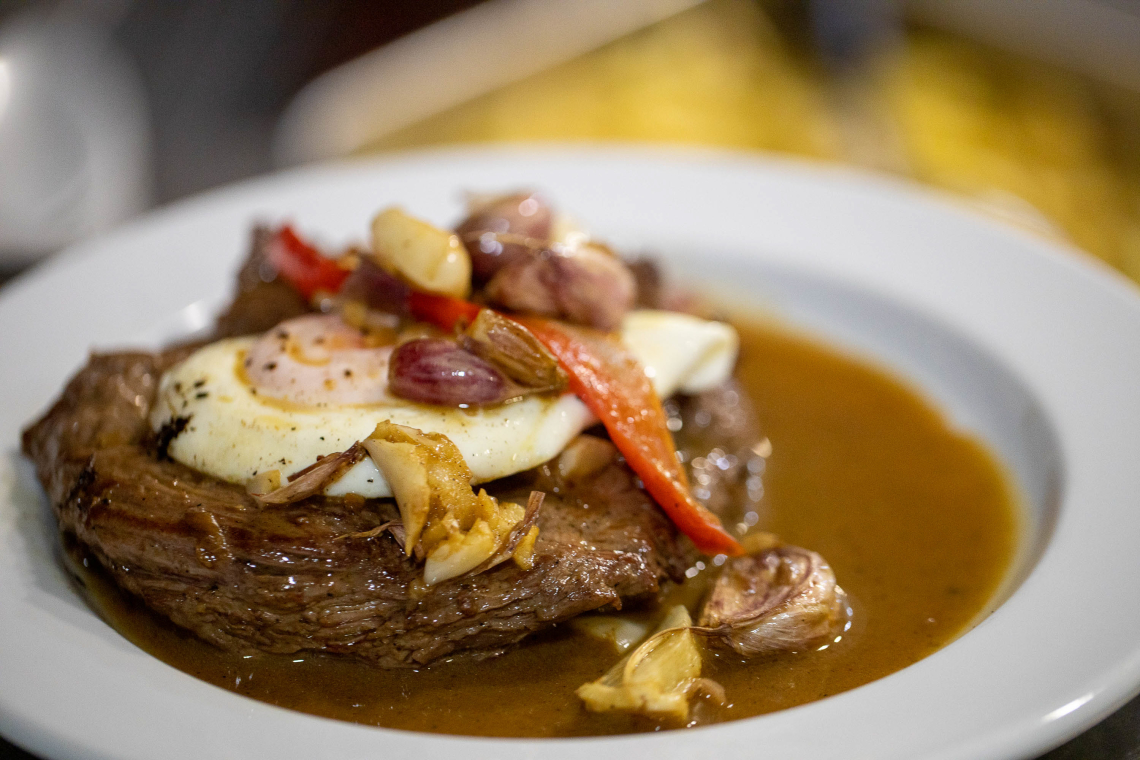 Hungry for another, or two? Sample some Alcatra, a pot-roast style Terceira Island treasure that is slow-cooked to perfection, rendering it the ultimate Azores comfort food. And definitely don't skip on dessert, which should at some point include the Islands' signature Portuguese sweet bread, known locally as Massa Sovada which can be seen throughout the islands in many variants. Our favorites are Malasadas, mouthwatering round balls of dough that are deep-fried then rolled in granulated sugar, so be sure and snag at least one of those!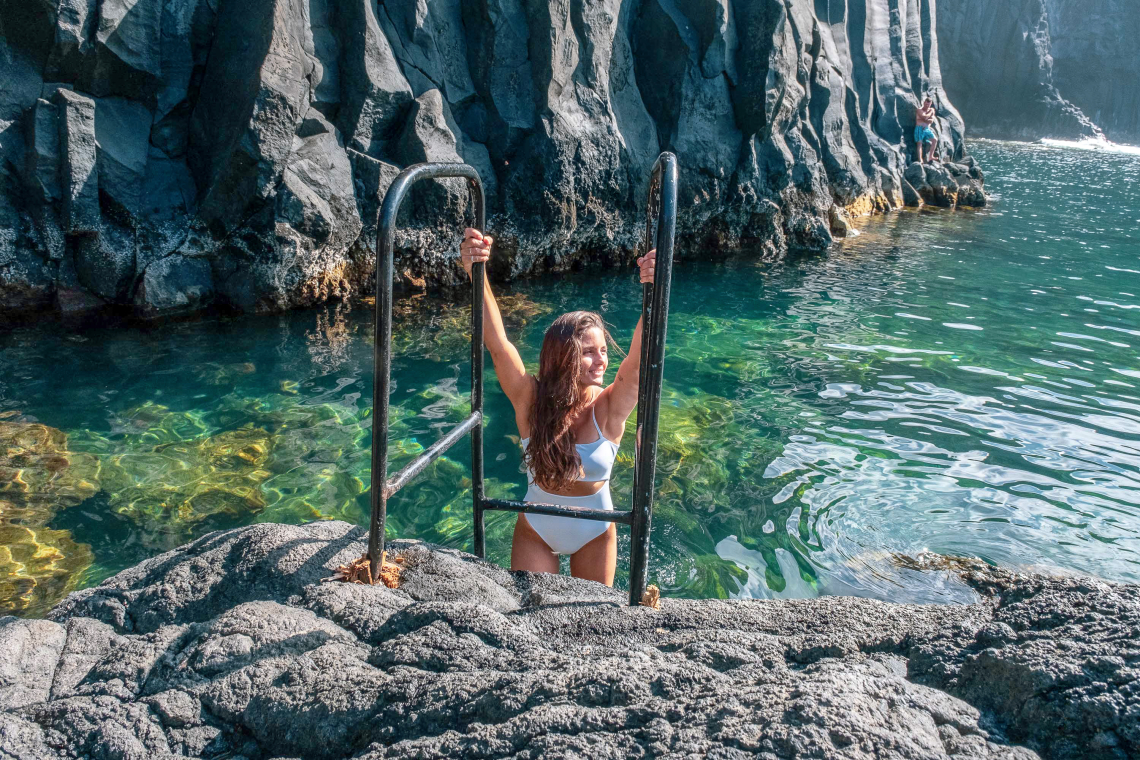 Hiker, Surfer, and Beach Lover Paradise
Whether it be hiking, surfing, sunbathing, swimming or simply enjoying soaking up the sunshine in a scenic spot, just like Hawaii, the Azores offers everything an outdoor enthusiast could possibly desire. Let's start with hiking and the fact that each of the Azores Islands has an abundance of trails to lose yourself on. Picture it: miles upon miles of uninterrupted, unfiltered nature… and you. Heaven really is that close at hand, with a flight to the Azores and this slice of hiking paradise a mere 4 hours away from the U.S. East Coast.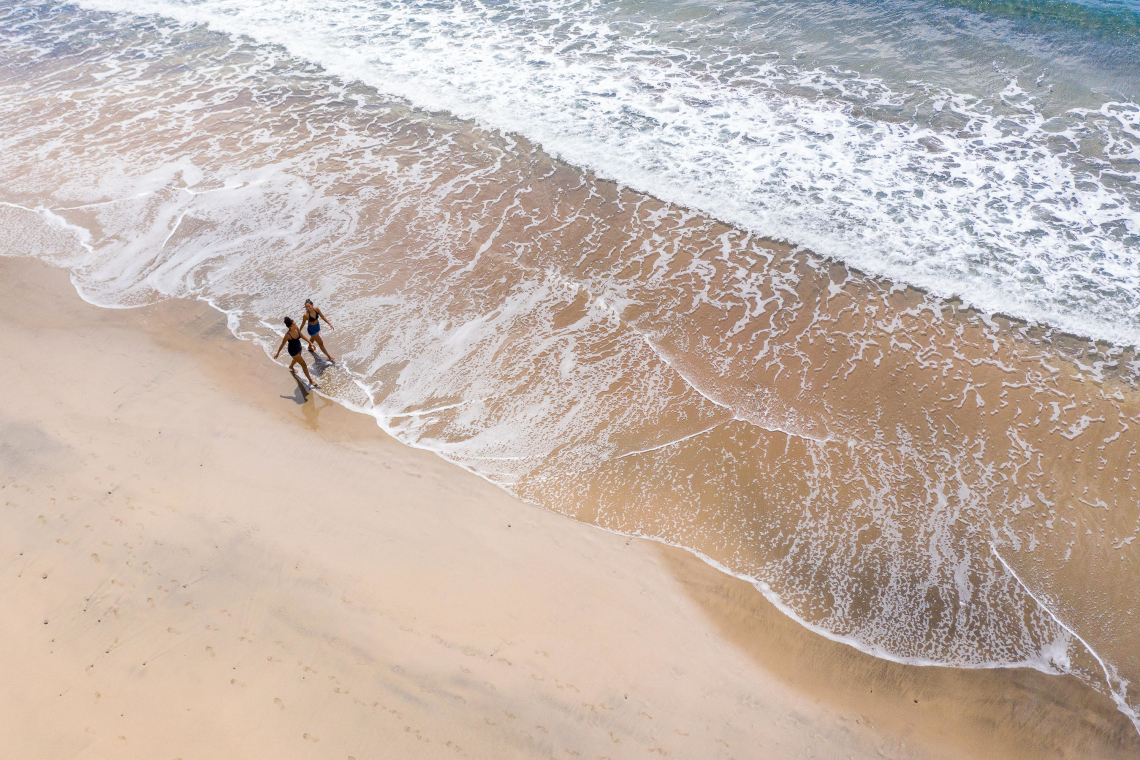 Now for those surfers out there who dream of Hawaii's pumping waves, we have great news for you. The Azores also offers epic rides, with far less crowds and "neighbors" to "drop in" on you unexpectedly—meaning those primo Portuguese waves can be all yours. And as for beaches? Just like Hawaii, the Azores offers captivating coastlines and plenty of places to step away from the hustle and bustle of the busy world and simply soak up some sunshine while watching the soothing ebb and flow of the Atlantic tides.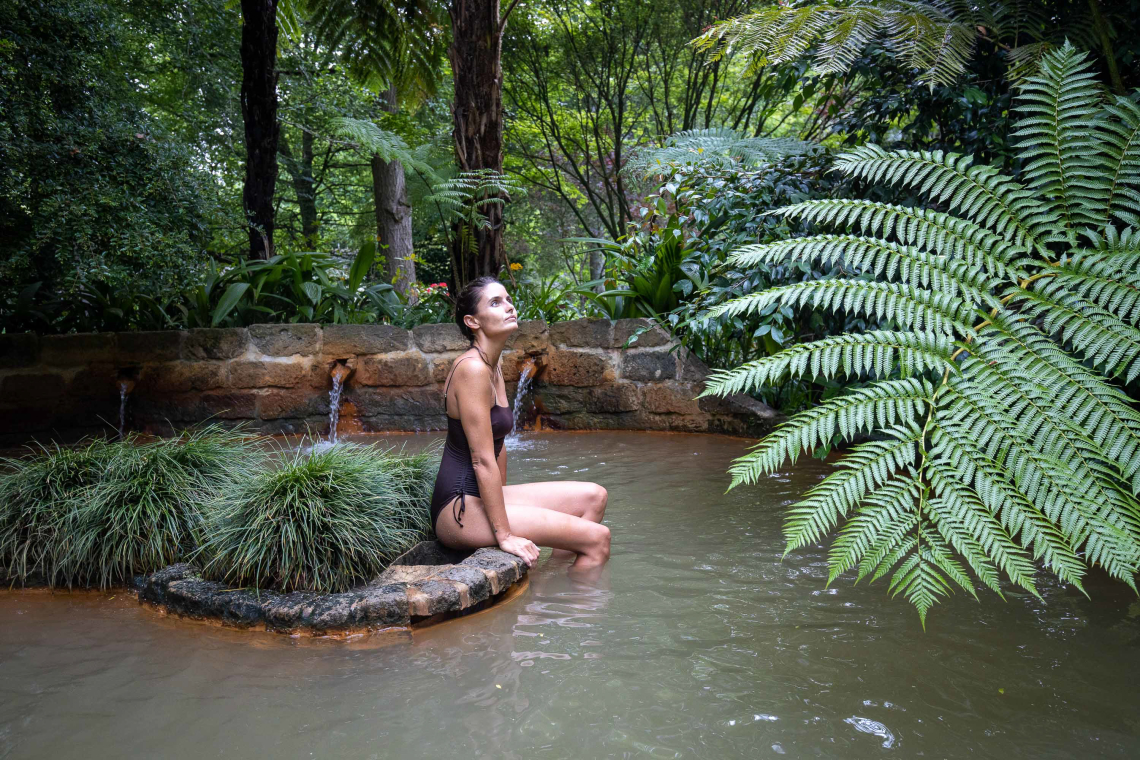 And for the real kicker? The Azores not only has all of the amazing outdoor adventure options that Hawaii offers, but it actually ups the ante by presenting visitors with the incredibly rare opportunity to actually bathe in luxurious natural Hot Springs. Thanks to its unique location and wondrous geology, the Azores boasts volcanic terrain that is not only starkly beautiful but also quite handy for heating gorgeous freshwater pools to a warm and toasty temperature that simply begs you to enter and soak every single care away.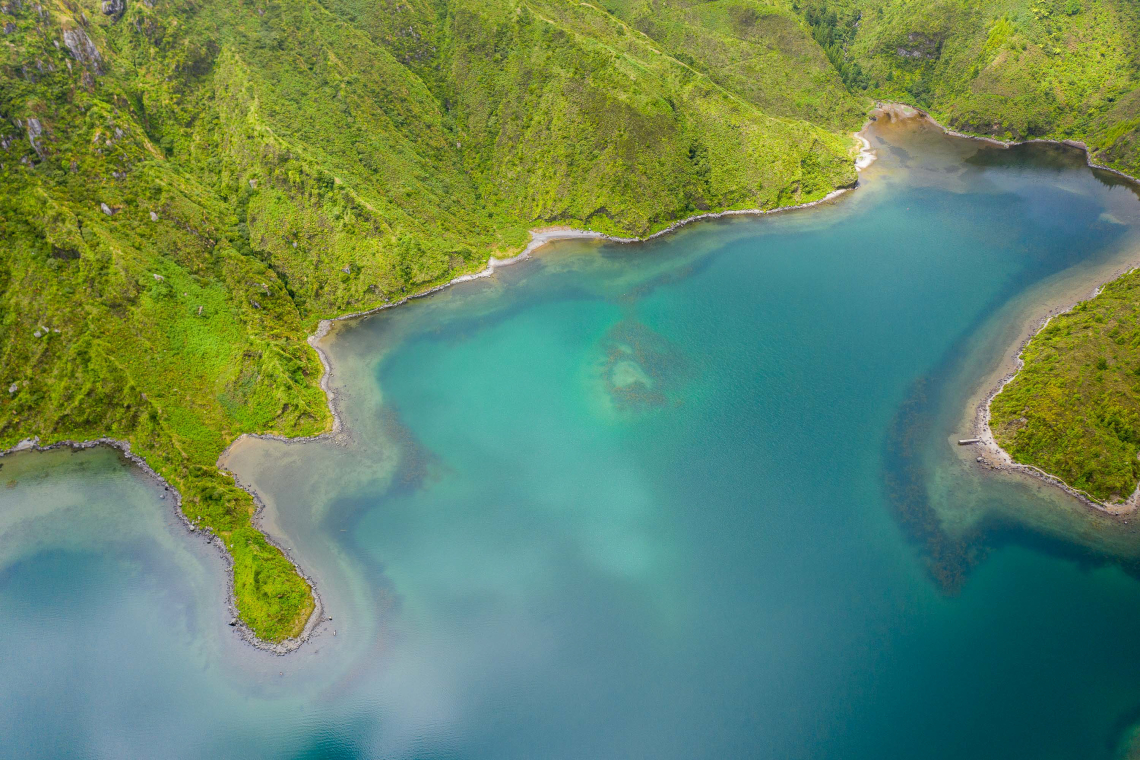 Now that we have covered the similarities to Hawaii, let's move on to how the Azores matches up with the enchanting Emerald Isle. One of the most obvious comparisons between the pair—at least to the eye—is the lush, green landscapes shared by the two. In fact, it may shock you when you step off the plane and get your first gander at the Azores, as the rural fields, rolling hillsides, and meadows as far as the eye can see just may make you think your place accidentally DID go to Ireland. The resemblance is that uncanny, and awe-inspiring.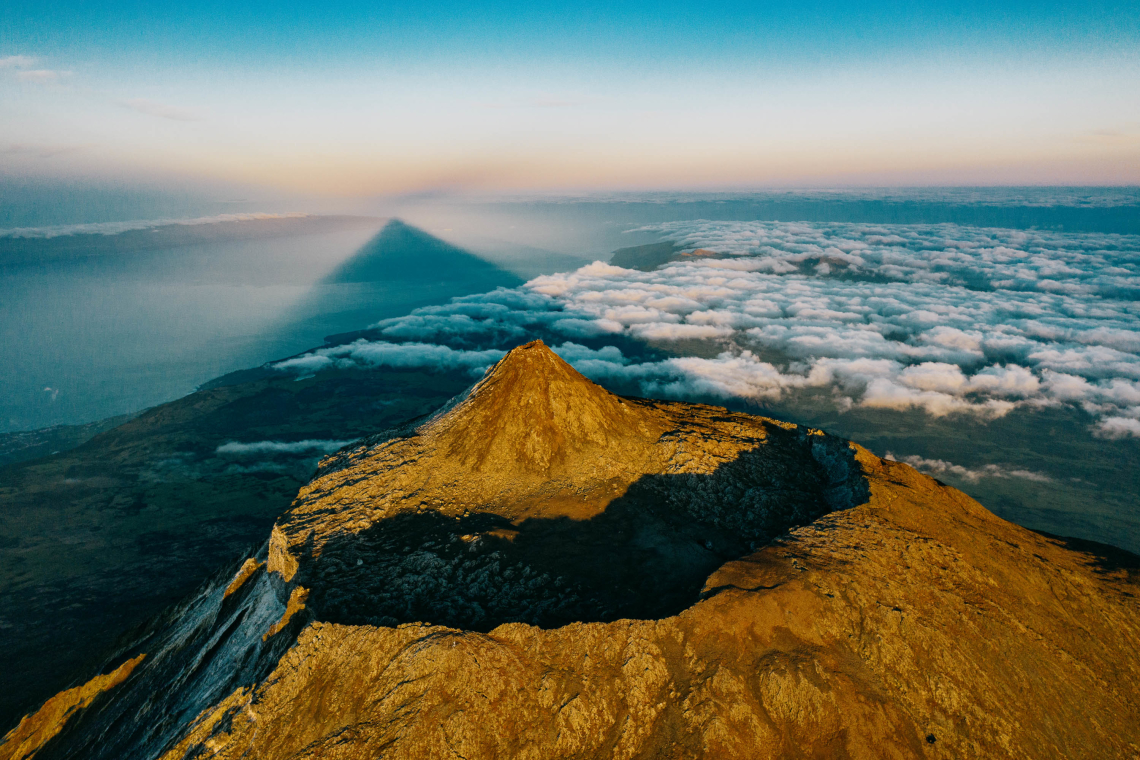 And apart from the aesthetic beauty that the Azores offers in its fields covering more than forty shades of green, the peace, quiet, and restorative properties to the soul that the Azores' wide open spaces offer is equally noteworthy and pretty priceless. Just like Ireland, there is a wild and untamed—yet to be discovered—feel that the Portuguese archipelago instills in you, causing your spirit to soar and your heart to inevitably skip a beat.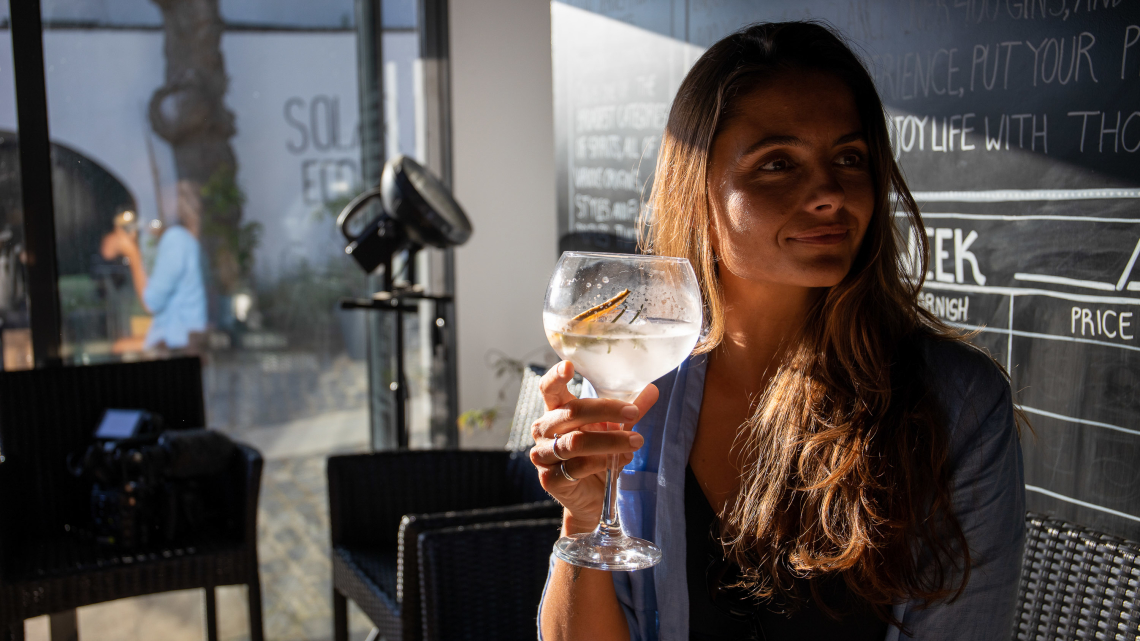 Friendly Island Hospitality
Anyone who has been to Ireland will attest to the fact that the Irish are some of the most welcoming, FUN, and gregarious people you'll ever encounter. Be it in a big city like Dublin or a small village tucked away on the coast, Irish hospitality is world-renowned. For visitors who appreciate and are seeking that exact inviting island vibe, you will find all of that and more in the Azores. The Islands are such a rare treasure—one that the local residents are quite proud of and eager to share with you—and you will immediately feel at home. The Azoreans also like to feed you well, like family, so start packing your bags (and bring your appetites!)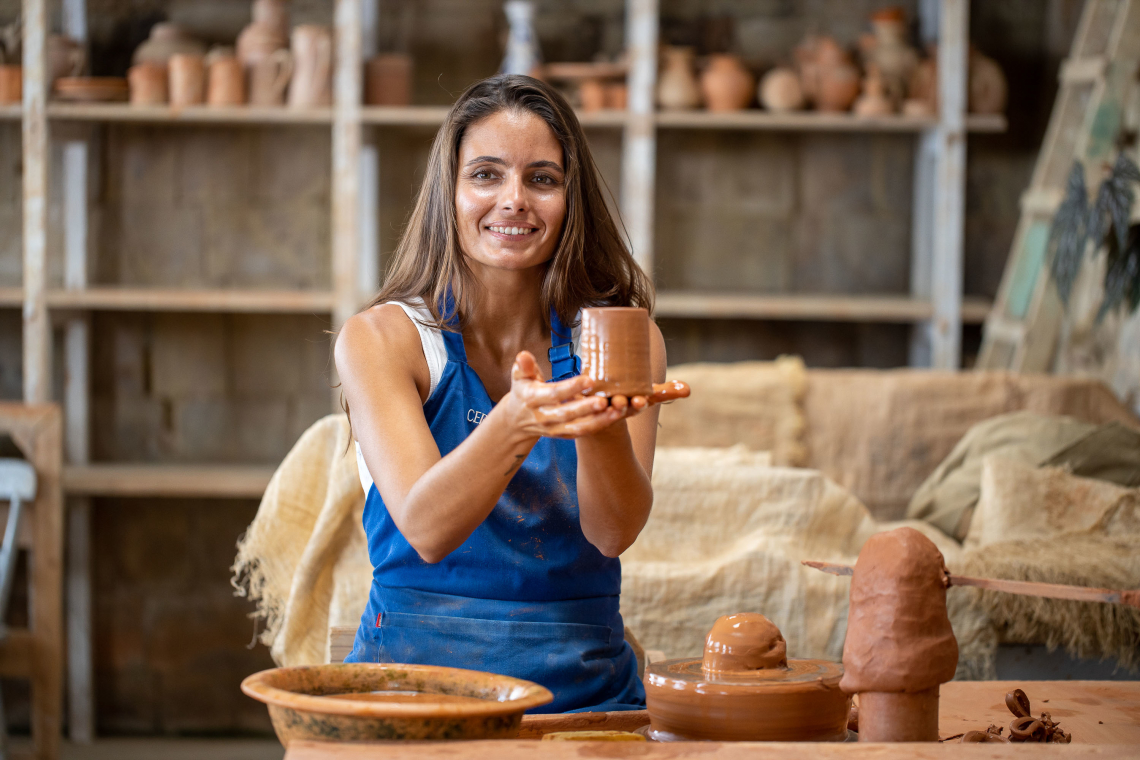 Vibrant Culture and Rich History
Lively doesn't begin to cover it when one attempts to describe the incomparable culture of the Irish. They are a gregarious and enchanting people, with legendary traditions, their own unique regional dialects that are music to your ear, and so much more. It must be something special about islands that lend themselves to that because the Azores also boast a vibrant culture steeped in traditions, such as the intriguing artisanal offerings you'll encounter in mosaic tiling, ceramics, and much more.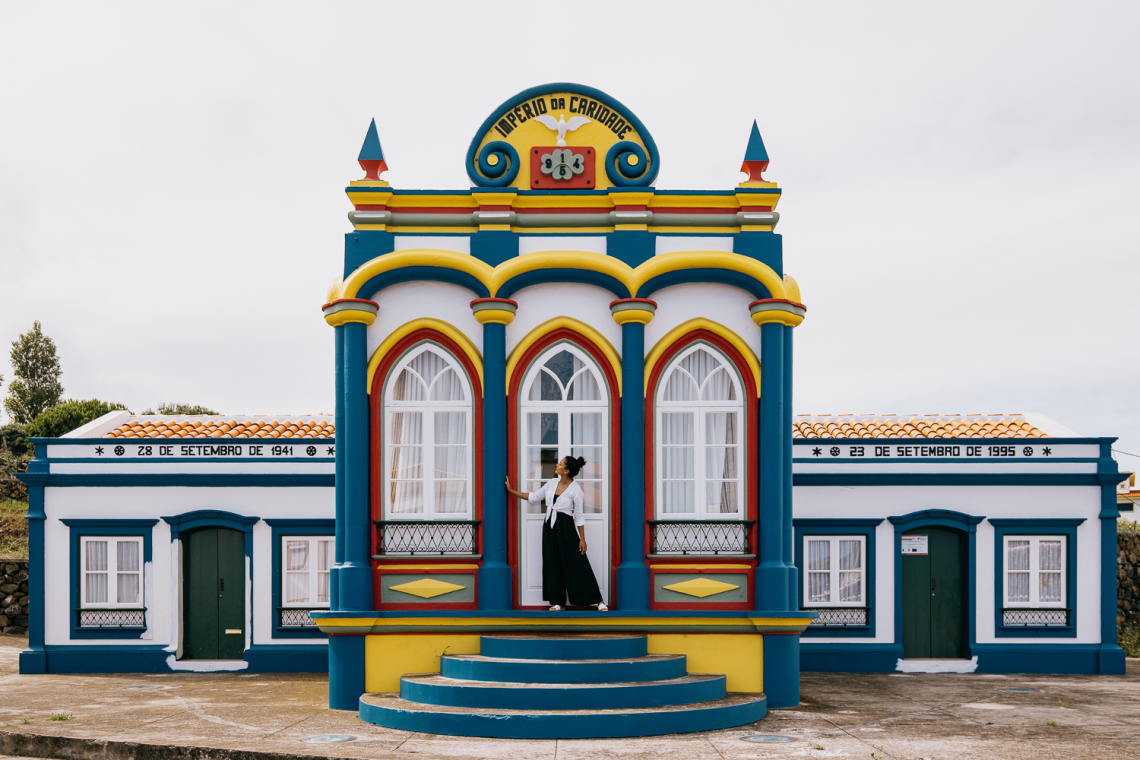 As for history, while Ireland has its own rich backstory, everything about the Azores—from its wild waves lapping on the shore that signal of sailors past to its amazing architecture featuring little chapels dedicated to the Holy Spirit—practically sings of the enigmatic Isles' origins.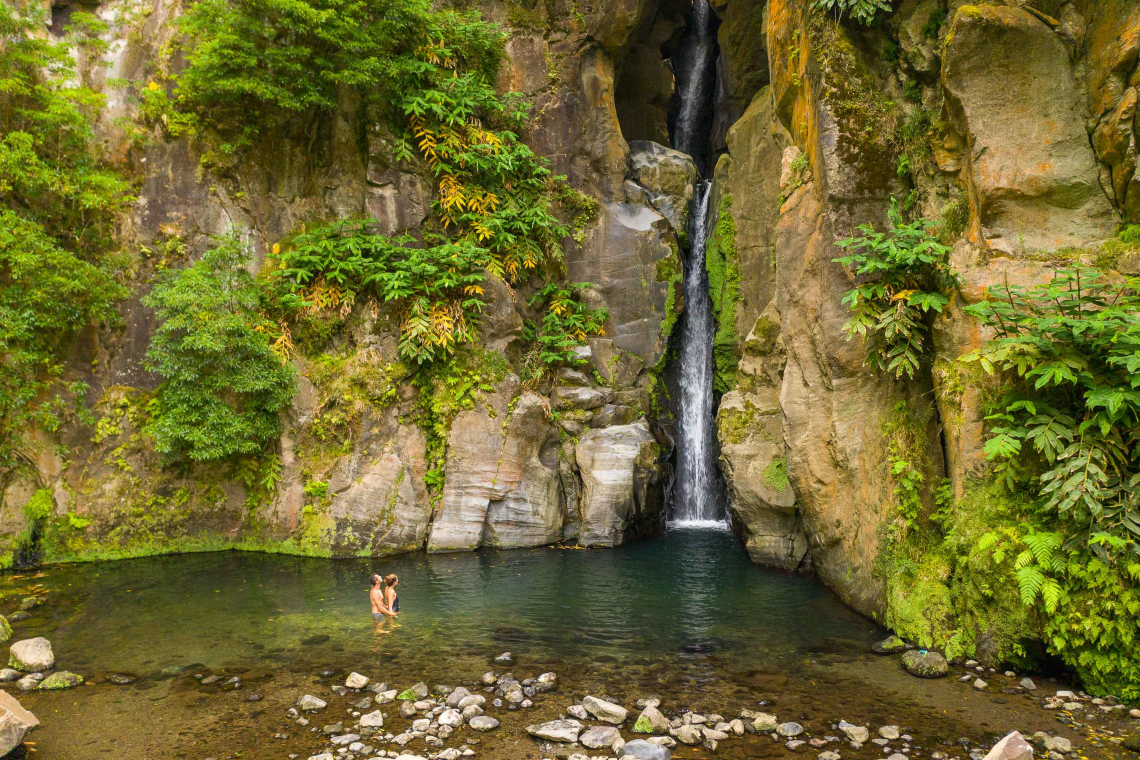 Now that you've seen how the Azores has all the amazing things Hawaii and Ireland have, without any of the extremes (like throngs of intense crowds or extremely cold weather dips), when you add to that the fact that a trip to these Portuguese Isles is far more affordable than either locale, the decision of where to go on your next vacay will be a no-brainer. We look forward to seeing you soon, and when the time comes to book your dream getaway, the experts at Azores Getaways have you covered with extra special deals and discounts.
Discover the Azores at Your Own Pace: Tailor-Made Trips for a Customizable Island Adventure
If you're looking to explore the Azores at your own pace, we have got you covered. Our team of specialists will work with you to create a custom-made trip that suits your preferences and budget. Whether you want to dive into the thriving marine life, hike through stunning volcanic landscapes, or relax on secluded beaches, our tailor-made packages offer the flexibility and freedom to discover the Hawaii of Europe at your own pace. So why wait? Contact us today and let us help you plan an unforgettable trip to the Azores!