Start Planning Your Azores' Canyoning Experience
Does exploring a hidden world of rivers, ravines, waterfalls, and more sound like a dream adventure to you? If so, then a canyoning adventure in the Azores Islands is exactly what you are looking for! An Azores retreat offers the best of everything, its being a calm and restful oasis away from the hustle and bustle of the world, while also offering some tempting offerings for those seeking more adrenaline-filled outings.
This island archipelago — situated in the heart of the Atlantic — is still managing to fly under the radar as a secret vacation spot for world travelers. But, word is getting out, and more visitors are discovering that, whether they are looking for a truly memorable Azores family vacation, a romantic getaway for two, or a solo sojourn, the Azores is a perfect fit. After all, what more could you desire than an idyllic island oasis featuring wide open spaces, fresh air, and gorgeous scenery — and all without throngs of crowds or endless queues of tourists? Not much, right? That's why the Azores is topping globetrotters' must-visit travel lists this year.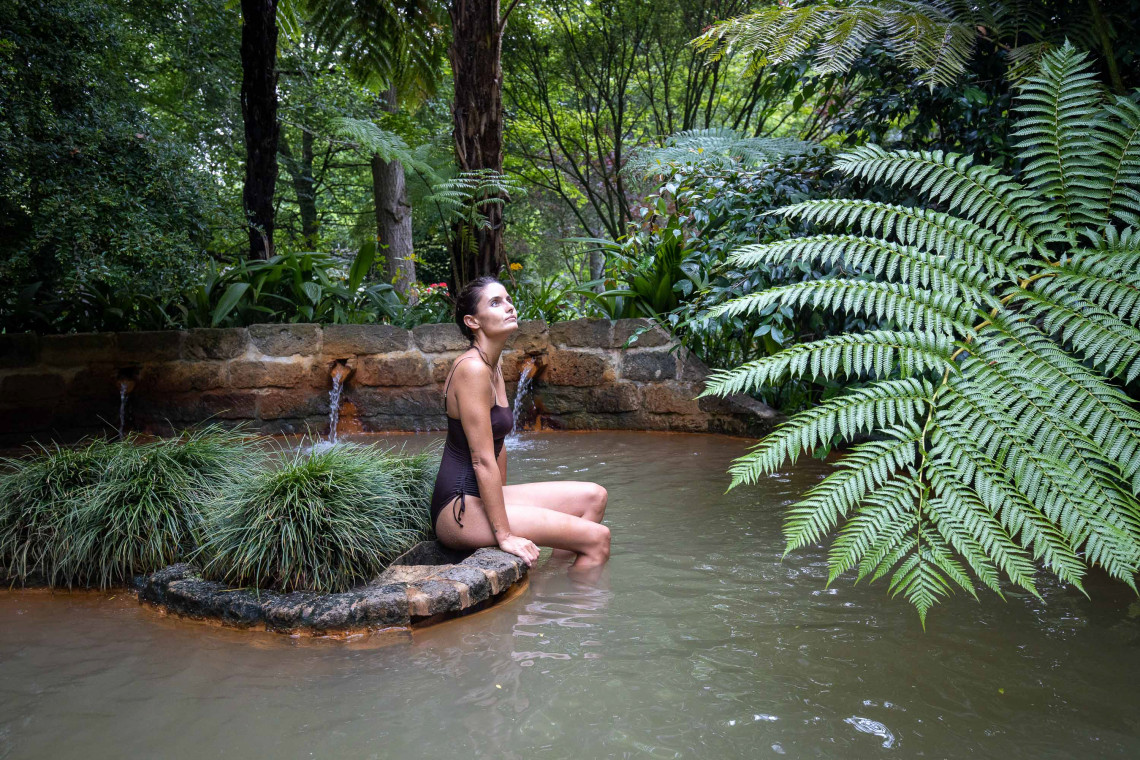 Another reason why the Azores is becoming so wildly popular is the near-endless amount of activities it offers visitors, among which include one of our favorites: canyoning in the Azores.
You may have already heard of the Azores' unique terrain—the beautiful landscape created by the Islands' volcanic origins. And there is absolutely no better way to discover and explore this otherworldly locale than through canyoning and rappelling adventures.
It's true! While hiking and walking in the Azores is among the most popular and well-known of all of the activities the Islands afford, travelers are pleasantly surprised to learn about the numerous opportunities to experience the equally amazing adventure of canyoning and rappelling here — and all led by friendly and experienced local guides through many guided canyoning and repelling tours!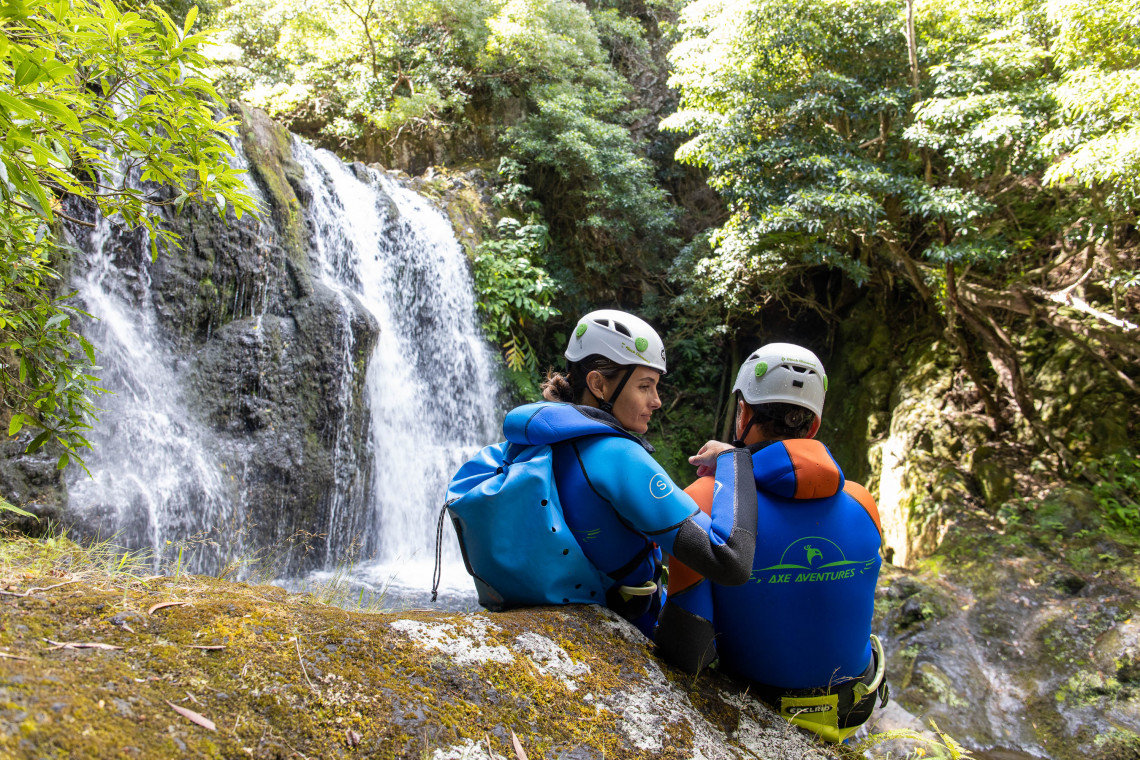 And the very best part about joining a canyoning and rappelling adventure tour led by a local guide is the fact that these folks are in the know, and can take you to all of the top secret spots that no one else knows about. Talk about having some epic stories to take home with you!
And while you are scaling cliff faces and descending down ravines during your Azorean canyoning and rappelling adventure, you will have the added exciting benefit of learning all about the local flora and fauna you are seeing all around you, as well as some local facts — all thanks to the knowledgeable guides of course. And who doesn't want to learn more Azores information, as this is indeed one fascinating fairytale destination?
Speaking of more Azores information, we want to use the rest of this article to give you the rundown on all the basic details and highlights you should know about canyoning and repelling before you make the leap (or climb?)… you get the point!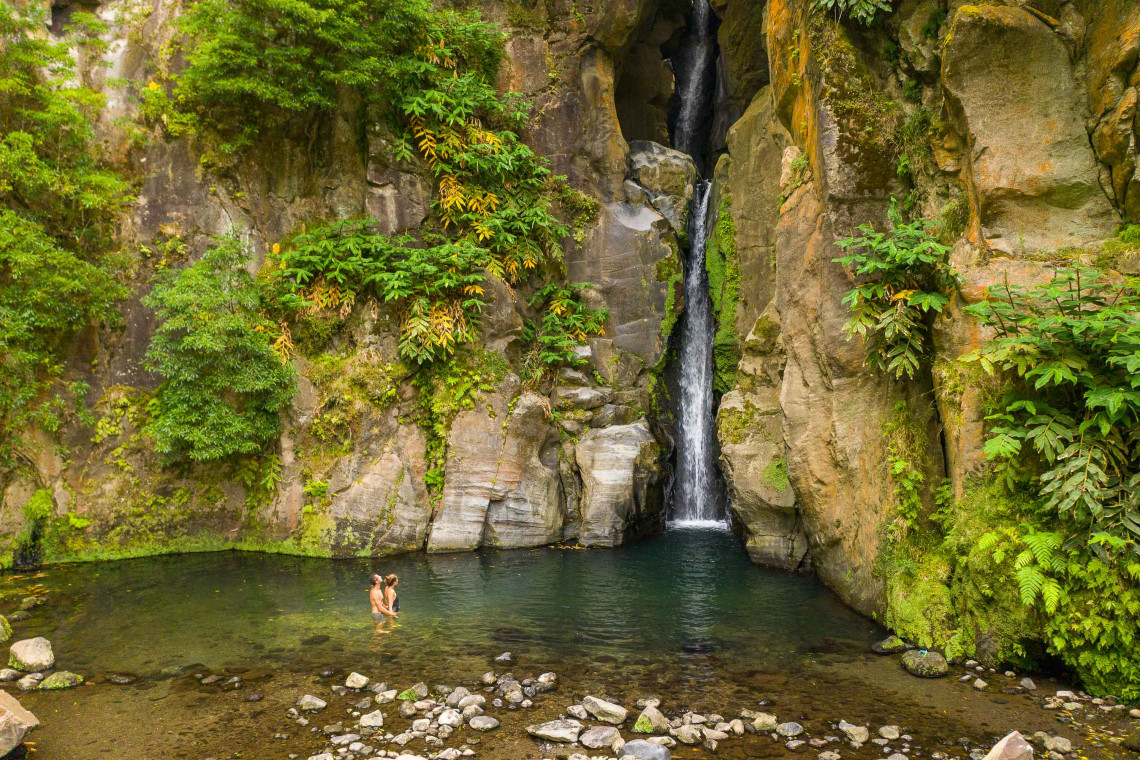 What do Expect from a Canyoning in the Azores Experience? Ravines, Rivers, and More Azores Wonders
If you have ravines, rivers, waterfalls, and natural beauty, then a canyoning and rappelling adventure in the Azores is an activity match made in island heaven for you. The reason for this is that this excursion really has it all: stunning scenery surrounding you at every point, a wild infusion of heart-pumping adrenaline, and even a healthy physical activity that will keep not only keep you feeling young at heart but will also actually keep your heart healthier, too! It's a win-win scenario any way you look at it.
So what can you specifically look forward to seeing on your Azores canyoning and rappelling adventure? Your outdoor adventure will find you exploring natural springs, freshwater streams, lush endemic forests, and myriad rushing waterfalls flowing into fairytale-like sparkling pools. Each island in the Azores offers its own unique charms and canyoning and rappelling options — all of them serving as a natural playground perfectly suited for fun with a capital F!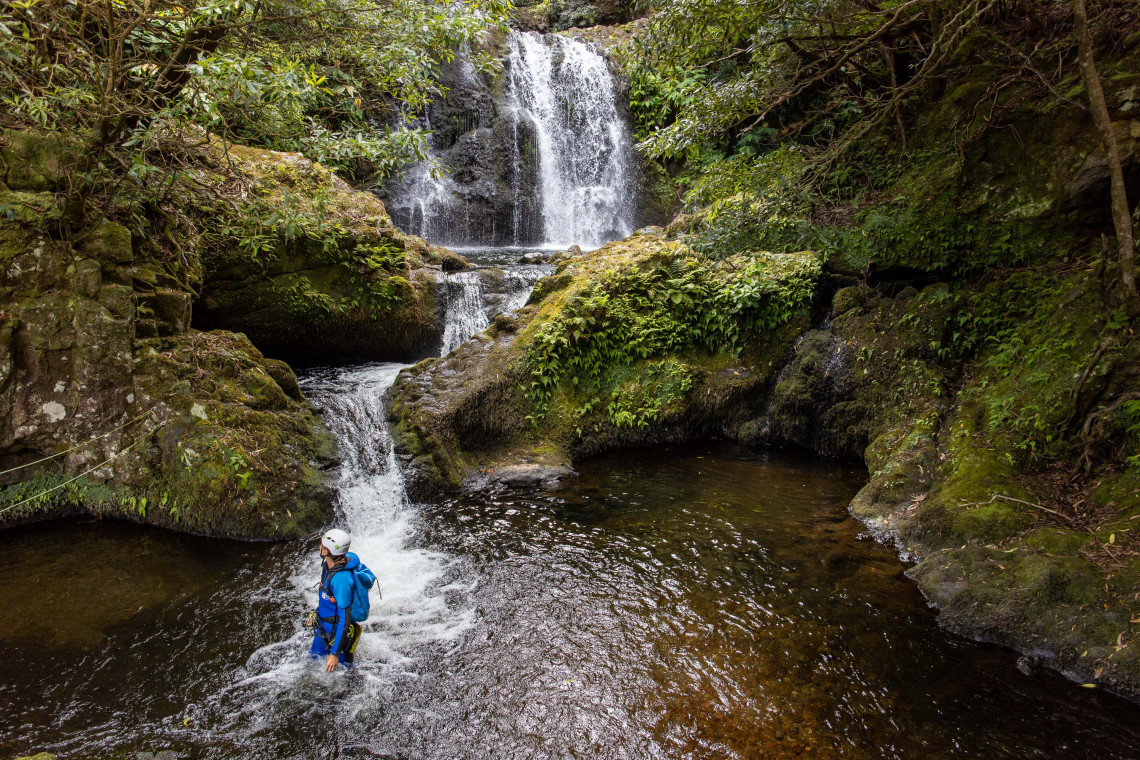 Canyoning, Defined
So, you may have heard about it before, but never quite known exactly what canyoning and/or rappelling is. Canyoning — which is also sometimes called gorge walking — combines a perfect mix of super fun rock and water activities, and when you do it in the Azores, you have the added side bonus of always being absolutely surrounded (on ALL sides!) with jaw-droppingly gorgeous scenery that is only found in the Azores Islands. So, what would an adventure actually look and feel like? We are glad you asked!
Now, close your eyes and imagine yourself scaling up — and meandering through — magical river gorges, traipsing through sparkling pools filled with waters of pure blue, and even rappelling your way over small cliff faces and wandering among vast waterfalls. Sounds like heaven, yes? Indeed, it is!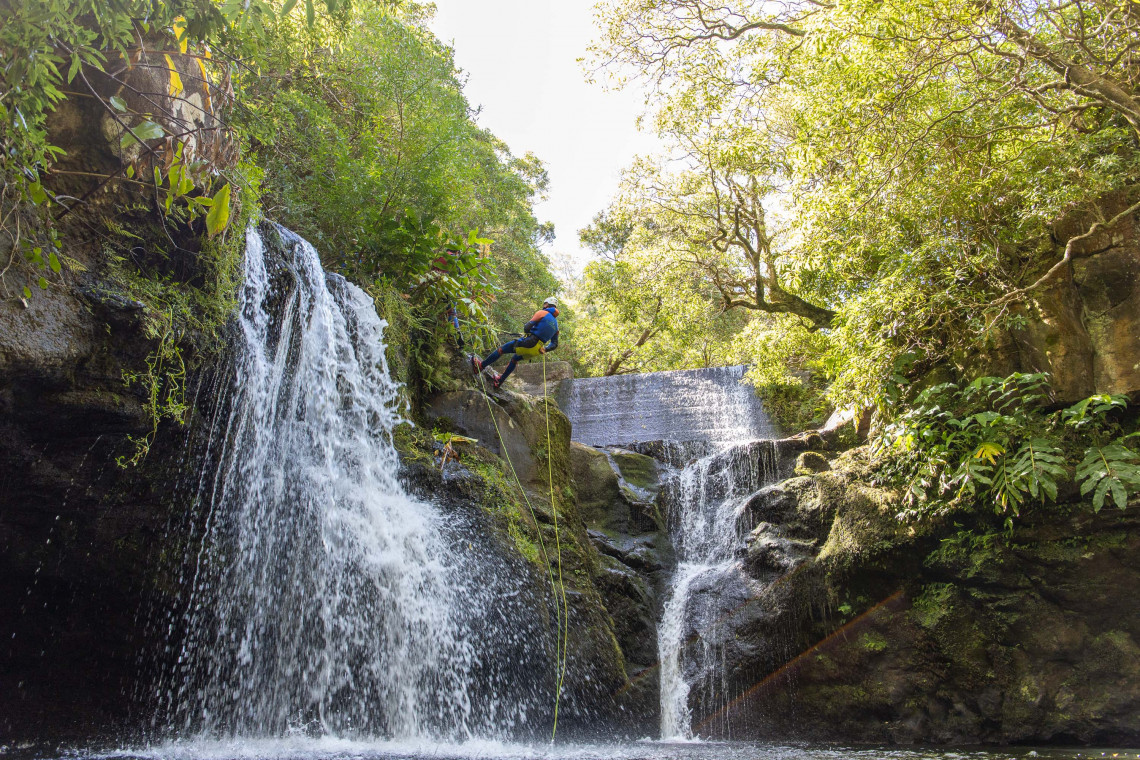 Are you already in love with the Azores? Take a look at our stress-free packages that allow you to book your ultimate island adventure. All our packages are carefully curated by our team of local Azorean Experts so that you don't need to worry about any details – just enjoy your trip!

What About Safety?
For those wondering how safe canyoning and rappelling in the Azores Islands is, you are not alone. But we are happy to inform you — and hopefully provide you with complete peace of mind — that the Azores offers many guided tours and adventures led by local professionals, who really know what they are doing and have memorized each canyoning and rappelling route like the back of their hands. Armed with the assurance that your safety always comes first with these trusted local outfits, especially those we here at Azores Getaways partner with, will free you up to simply focus on having fun, fun, fun as you navigate down waterways, abseil your way around waterfalls, and clamber over rocks or jump into natural pools — all while letting your guides be the ones to be on the lookout about the details of it all! They've got you covered, so all you have left to do is play and explore the Azores!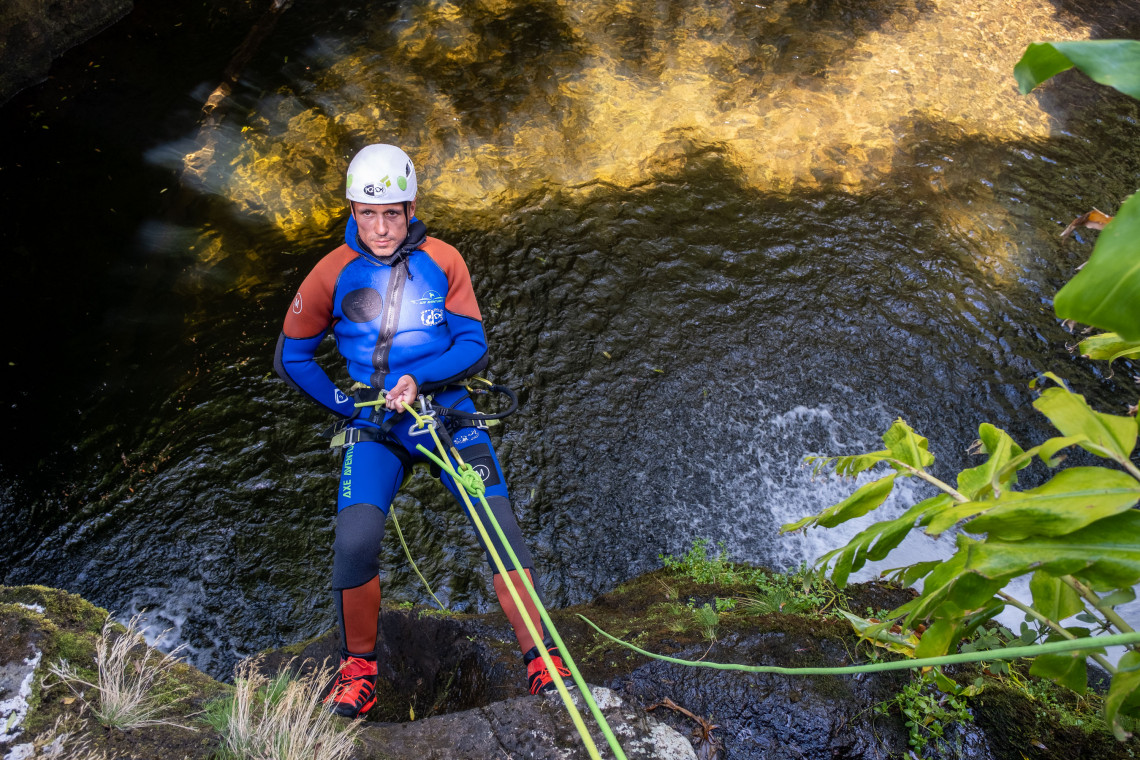 Canyoning in the Azores is Available Year-Round
Ready for even more good news? It may thrill you to know that the Azores offers ideal weather for canyoning and rappelling year-round, no matter what season you choose to plan your Azores retreat, family vacation in the Azores, romantic getaway, or solo trek! It´s true: The mild temperatures and moderate climate that the entire Azores archipelago enjoys make setting out to seek your canyoning and rappelling thrills possible 365 days of the year.
It should be noted that if you do plan on experiencing this thrill during the wintertime, you can expect to see a larger amount of rainfall during that season. This simply means there will be a greater amount of water in the rivers. And you know what that means?!?!? More splashing and waterfalls surging and pumping! Summertime is also nice, just a bit more calm and with less water as you wander among the Azores' beauty.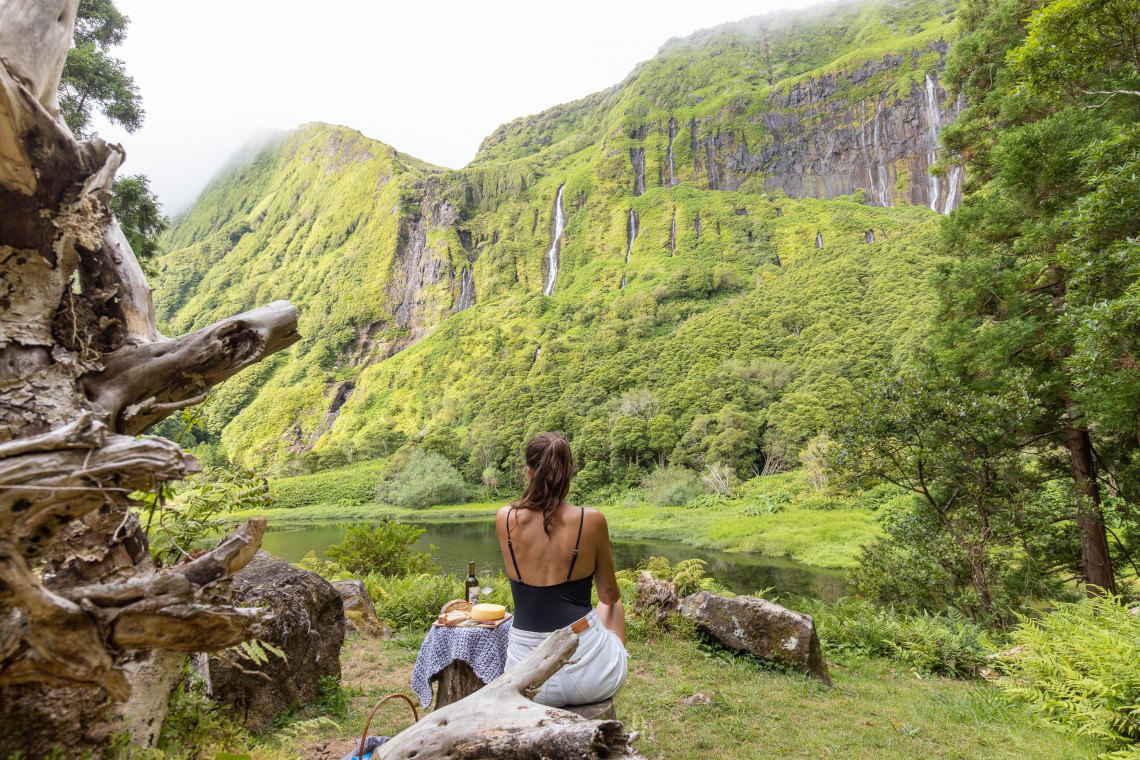 Canyoning in Flores Island, Azores
For those seeking a versatile array of canyoning opportunities, Flores Island has your name on it, as the tiny Azores haven offers an astounding and impressive canyon just waiting to be explored. And did we mention that these canyons also include hundreds of cascading waterfalls to really wow you? For this reason, and so many more, Flores Island is considered among the top spots in the entire world to dip your toes into the waters of canyoning (literally).
Imagine making your way through hidden waterfalls and splendid, sparkling streams, where crystal clear waters practically beg to be jumped into. Hopping from pools and slip-sliding among rocks and captivating canyon walls will instantly woo you. It's as simple as that: Canyoning in Flores Island, Azores, will make you fall in love immediately with this more off-the-map, under-the-radar island, and its unmatched beauty.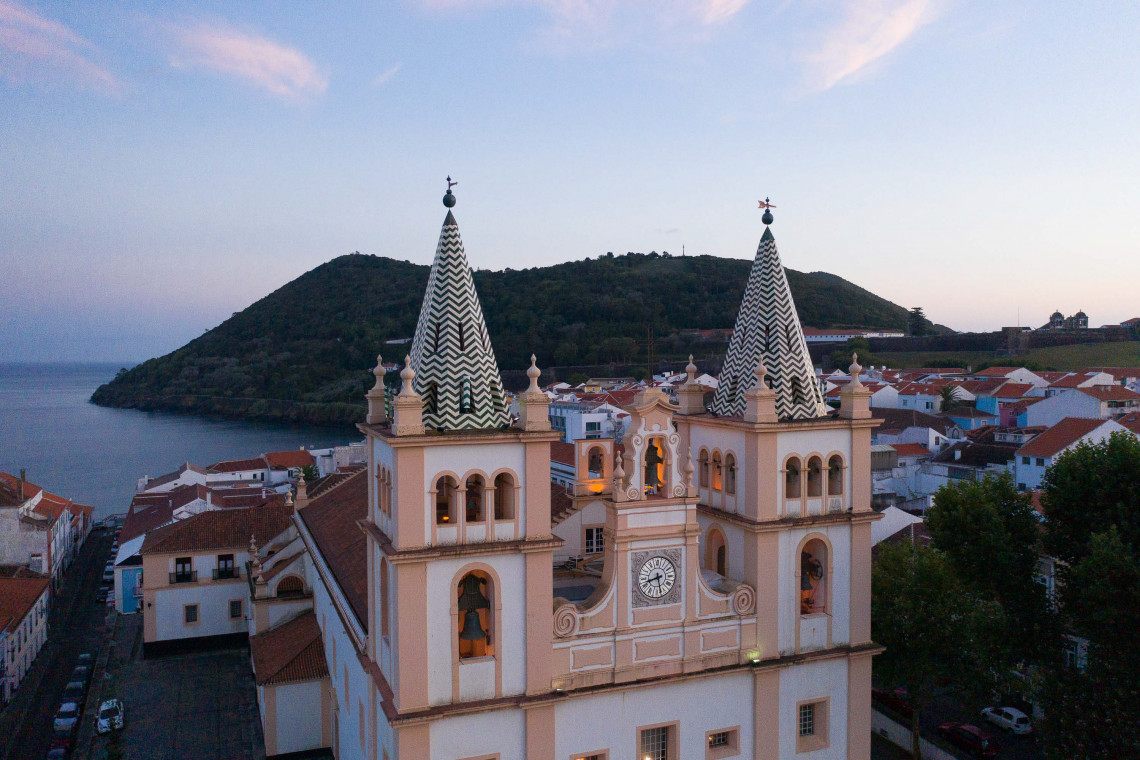 Canyoning in Terceira Island
The lush island of Terceira in the Azores also offers adventurers amazing opportunities to really tap into their thrill-seeking, adrenaline-loving sides via canyoning. In fact, a Terceira Island canyoning excursion is one of the most perfect ways to really experience the pristine nature and beauty of this unique Azores Island.
Now, although there are only a handful of courses in Terceira that are commonly used for canyoning across the island, the high quality and sheer amazement that these three enclaves offer are so wondrous that the island keeps attracting travelers across the globe to enjoy the sport. Agualva specifically is the area that boasts the highest interest among adventurers, thanks to its relative ease to navigate, yet unmatched beauty.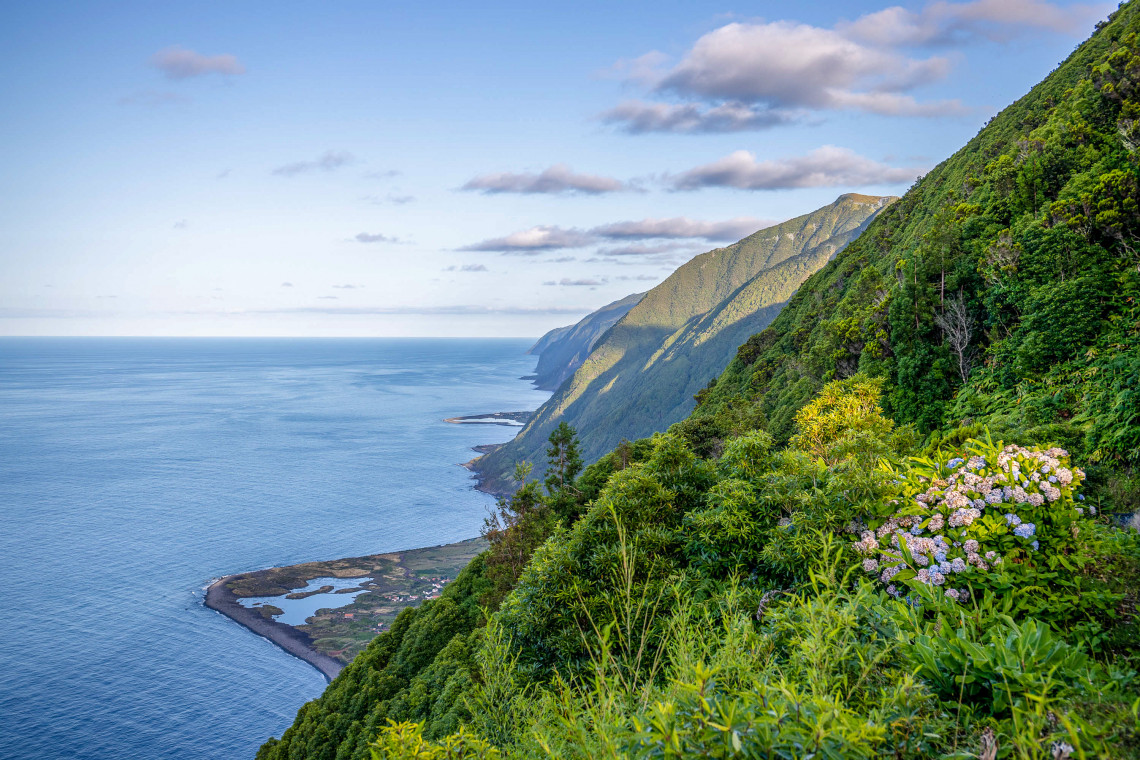 Canyoning in São Jorge Island
No listing of Azores Island canyoning opportunities would be complete without mentioning the amazing adventures available for visitors on São Jorge Island. One reason for this is that São Jorge Island specifically offers a great array of canyoning options that support canyoning on every level of difficulty.
This means that no matter whether you are a beginner trying out canyoning for the very first time in the Azores Islands, or you are an experienced canyon goer already, São Jorge Island has some remarkable routes that are sure to wow you. Also, with its large uprights and cascades flowing straight out to the sea, São Jorge Island never ceases to offer exciting and unforgettable canyoning excursions that rank among the absolute best in the entire archipelago, and beyond.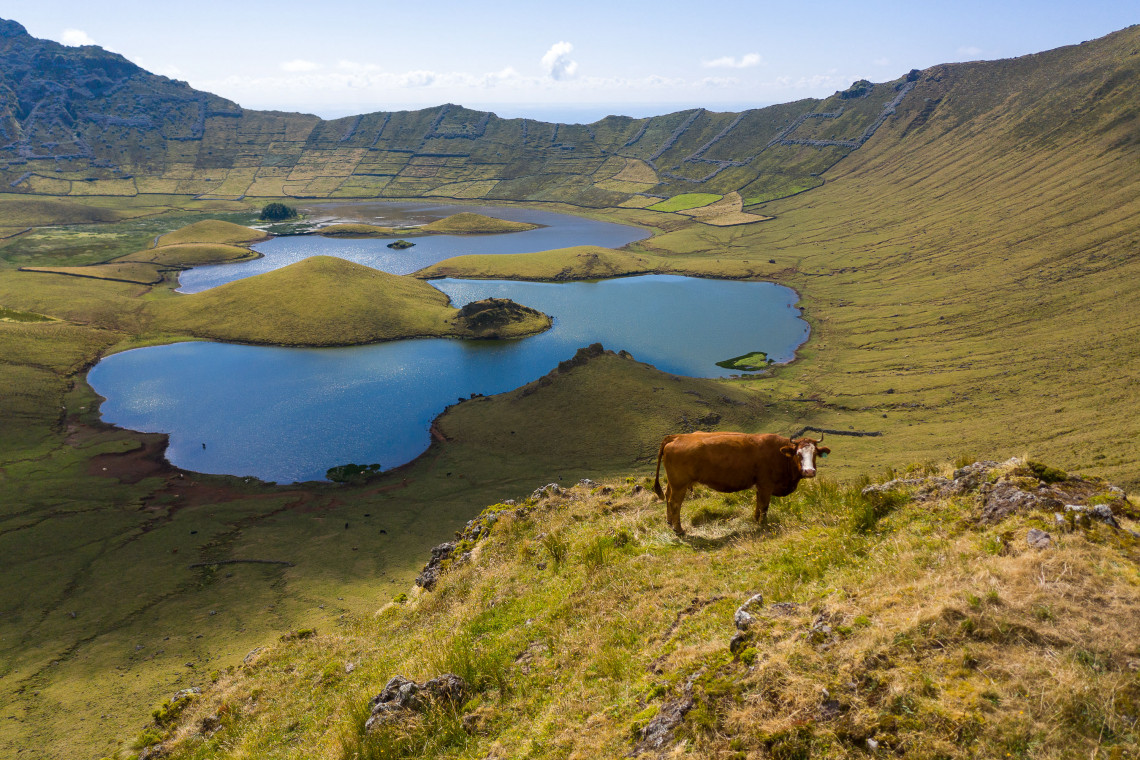 Ready to Start Planning Your Azores' Canyoning Adventure?
With travel getting back into full swing, Azores' prices have never been better! And with excellent new and affordable direct flight offerings from the U.S., Canada, and the UK, there is simply no better time to book your Azores adventure than right now. We are here to help you in any planning and logistics configuring you need in order to make your vacation getaway the trip of a lifetime.
Discover the Azores at Your Own Pace: Tailor-Made Trips for a Customizable Island Adventure
If you're looking to explore the Azores at your own pace, we have got you covered. Our team of specialists will work with you to create a custom-made trip that suits your preferences and budget. Whether you want to dive into the thriving marine life, hike through stunning volcanic landscapes, or relax on secluded beaches, our tailor-made packages offer the flexibility and freedom to discover the Hawaii of Europe at your own pace. So why wait? Contact us today and let us help you plan an unforgettable trip to the Azores!