Everything You Need to Know About Surfing in the Azores
Have you ever heard of the Azores? It's fast becoming one of the hottest island vacation destinations in the world and for good reason. A stunning archipelago nestled amid the Atlantic Ocean just off the coast of mainland Portugal, the Azores is one of those unique dream locales where you can feel like you are on a whole other planet and an entire world away from it all, yet still be able to get to and from it without a whole travel ordeal.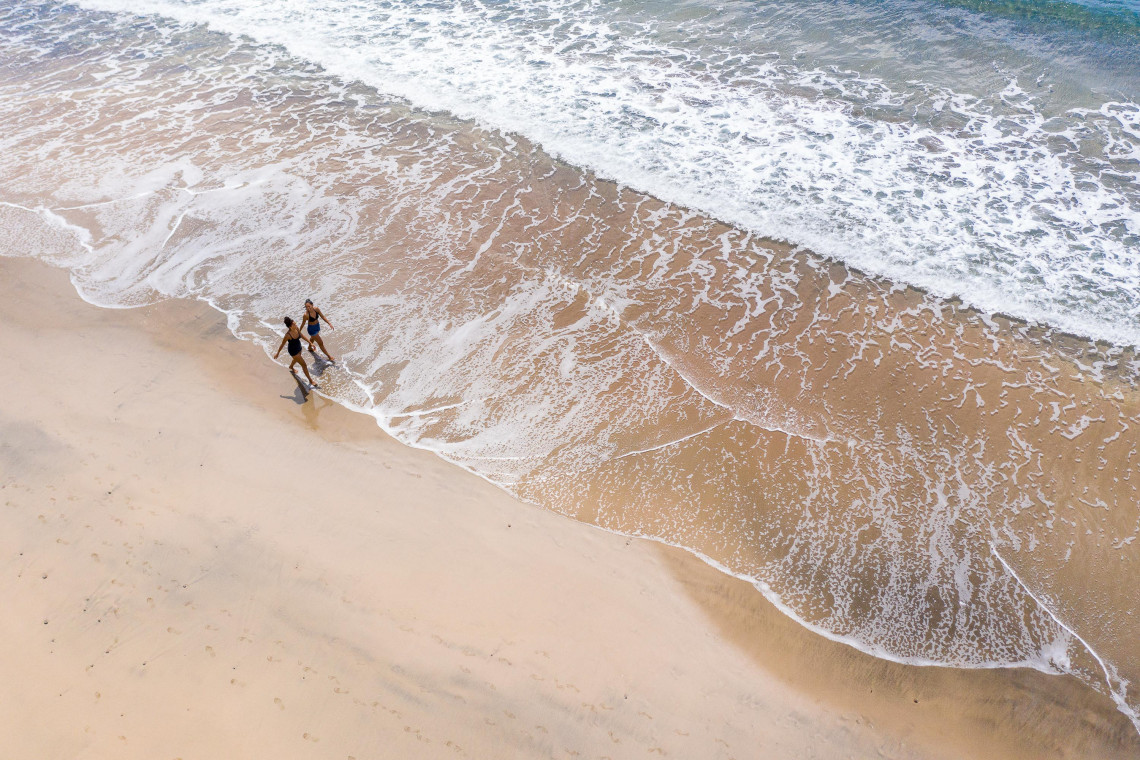 Europe's Hawaii: A Surfer's Paradise
The best part about the Azores is that whether you are looking for a solo Azores retreat or are on the market to bring your entire kids and crew for a truly memorable Azores family vacation, this unique archipelago has a bit of something for everyone. And among that "everyone" — at the tiptop of the list — are surfers (and bodyboarders!).
It's true, often compared to the Hawaii of Europe, the Azores Islands is a surfer's paradise, with the group of nine islands being the recipients of frequent North Atlantic swells that make for some epic and magical waves. Imagine pristine beach breaks, world-class reef breaks, and idyllic, long point breaks, and you will have described the Azores rides you can expect to find in a nutshell.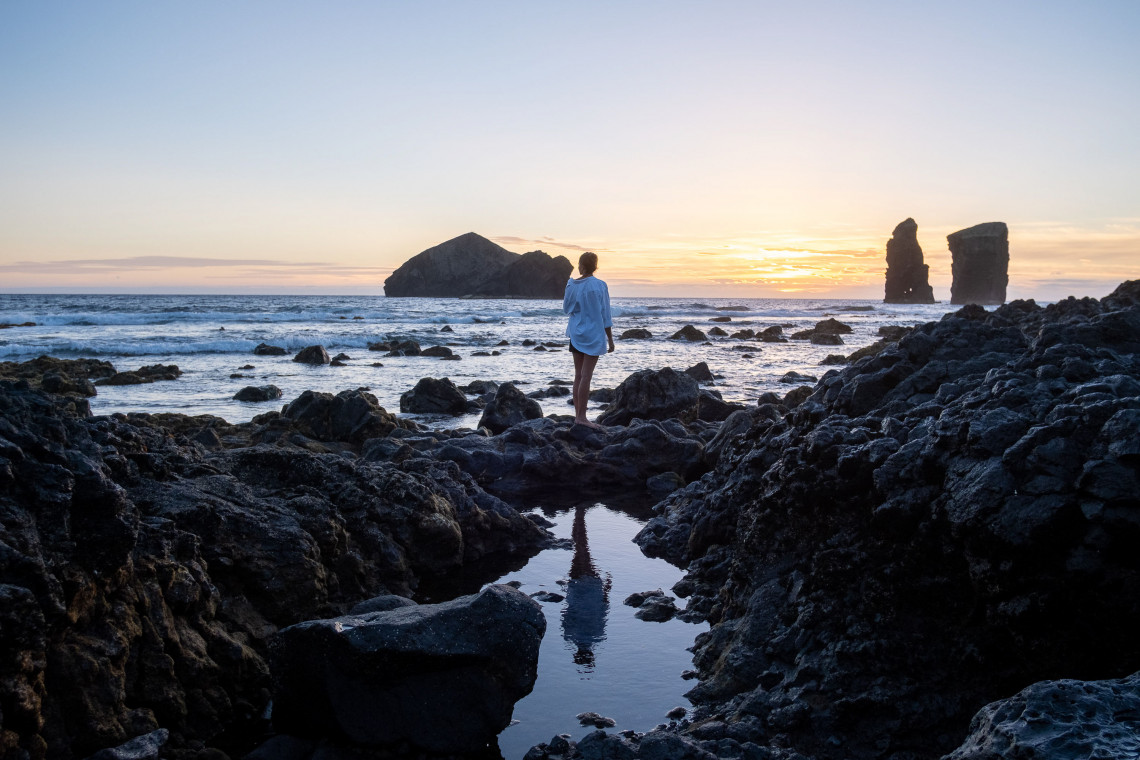 Azores Weather Is Wondrous for Wave Riding Year-Round
Even more, reasons why the Azores are the best surfing vacation destination around include the fact that the popular ocean sport can be enjoyed 365 days a year. Because this Portuguese archipelago has mild temperatures and a moderate climate throughout every season, you have the possibility to ride some waves — and enjoy the ride — any time of the year, from summer to winter!
The weather isn't the only benefit for surfers, as due to the Azores´ unique location, the azure waters that surround the archipelago deliver consistent waves all year round—which means consistent stoke for avid surfers! That's right, unlike other surf destinations, where certain seasons experience flat spells, the Azores is always pumpin'! And Azores surfing beginners need not be too concerned, as you can always find Azores surf spots with small swells to test out the waters, too.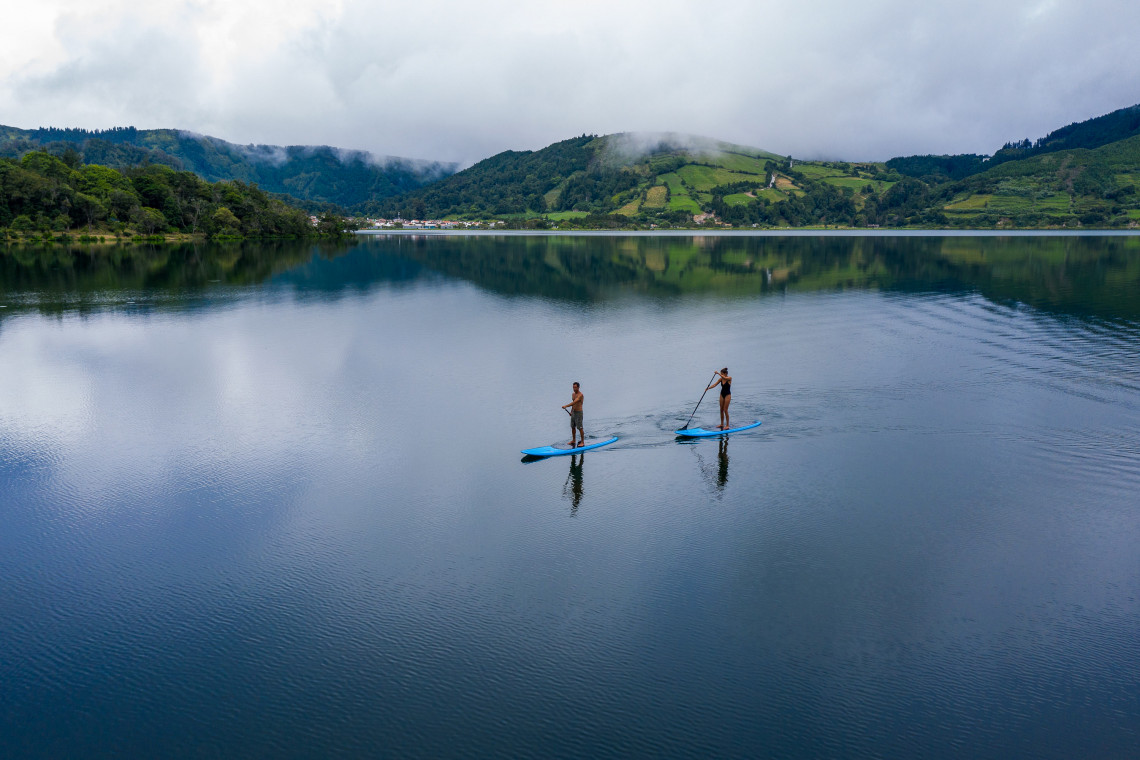 Are you already in love with the Azores? Take a look at our stress-free packages that allow you to book your ultimate island adventure. All our packages are carefully curated by our team of local Azorean Experts so that you don't need to worry about any details – just enjoy your trip!

Azores' Activities Beyond Surfing
In other exciting news, the Azores is far from being a one-trick pony, as it offers much more than surfing opportunities. So when you are taking a break from riding the waves, you can rest assured that there are plenty of other equally exciting and thrilling activities to inspire the adventurer within, including hiking, bird and whale watching, canoeing and kayaking, golfing, biking, fishing, paragliding, and much, much more.
Now that we have teased you and whet your appetite for experiencing a real Azores' surfing adventure, you will naturally want more Azores information so you can dream and plan your ideal surf vacation to the Islands. We're glad to help, and will use the remainder of this article to give you some details about the best surf spots on each of the islands!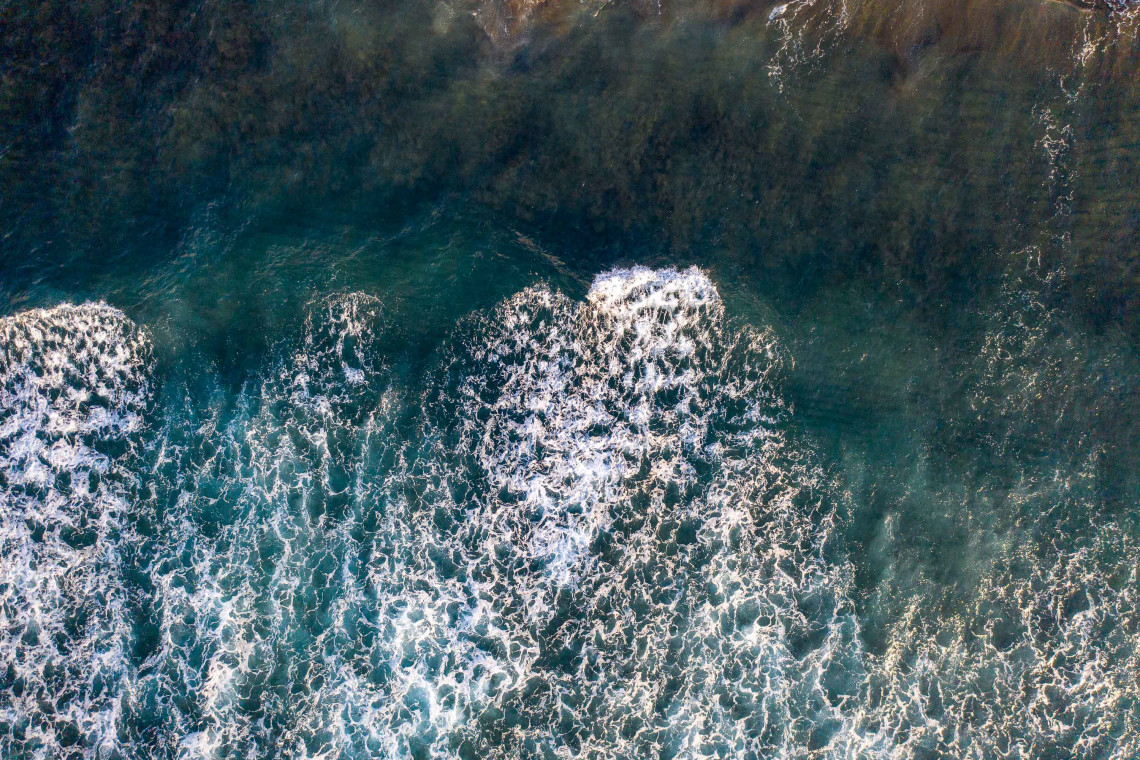 Top Azores Surf Spots
With water temperatures ranging from 62-72°F (17-22°C), some may find themselves a bit more comfortable checking out Azores surf spots in a wetsuit, but regardless, every day of the year is an enjoyable day to bodyboard Azores or catch a wave. Here is a quick rundown of some of the top surf spots on each island.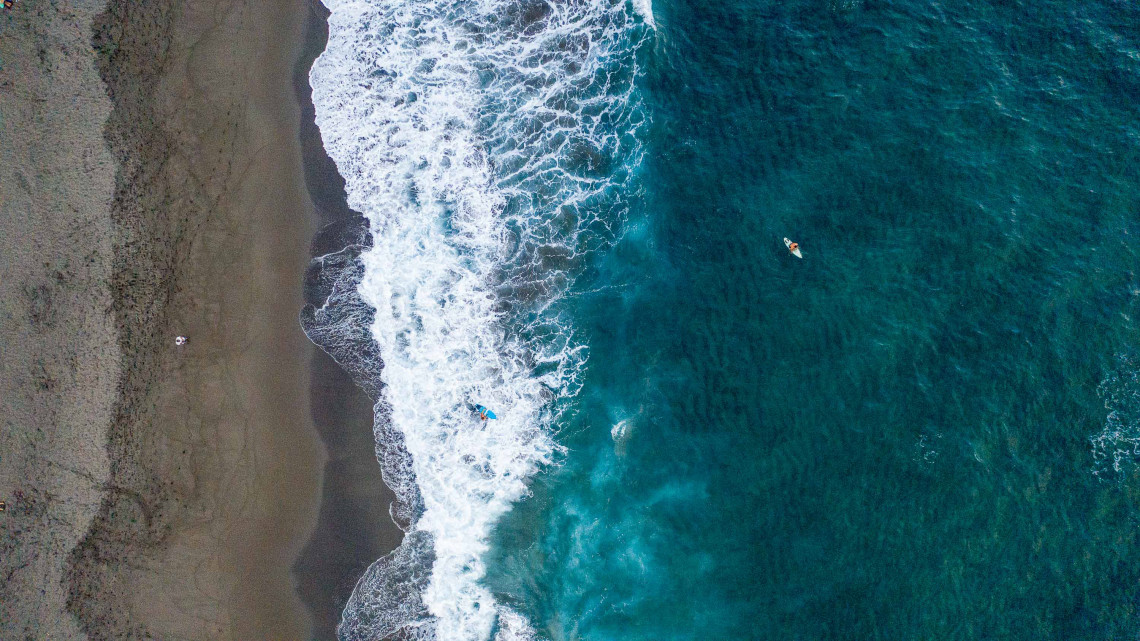 Surf Spots São Miguel Azores
The largest and most populated island, São Miguel Surf does not disappoint. Among the primary places for surfing in São Miguel include Mosteiros Beach, Calhetas, Rabo de Peixe, Santa Bárbara, Monte Verde, Santa Iria, and Maia. You can also surf Ribeira Grande, Água d'Alto, Milícias and Praia de São Roque — just to name a few! The great thing is that whether you are a novice or a pro, you can find a local Azores surf guide among many vendors and tourism outfits to take you out and help you, as well as show you some of the secret spots.
There are even some surf camps and surf hostels here worth checking out, and of course, numerous surf shops (Azores Atlantic Surfers and Azores Surf Co. particularly bring the stoke).
In fact, surfing is becoming such a big deal in this largest island of the Azores archipelago especially, that it is on the fast track to being a dream destination for an Azores Island vacation strategically for surfing alone. Imagine that! It's happening, so you will definitely not want to wait until the word really gets out!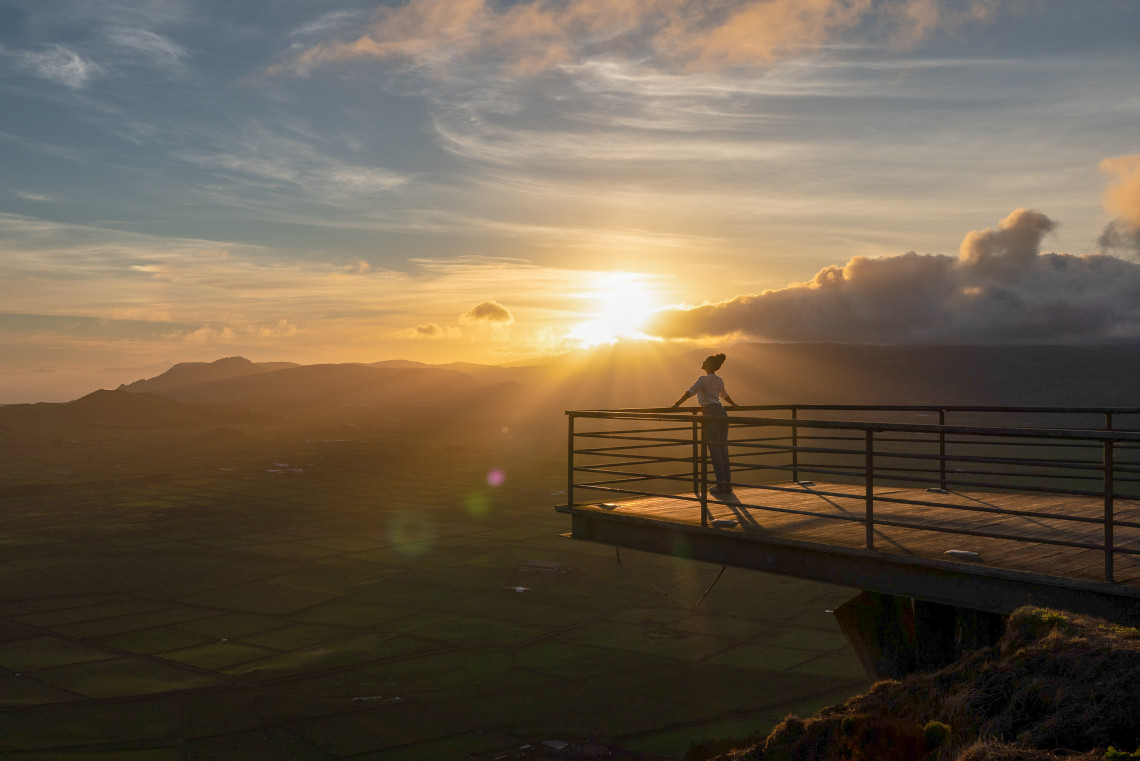 Surf Spots on Terceira Island, the Azores
Wave riders traveling to Terceira will want to check out the Azores surf spots of Quatro Ribeiras, Praia da Vitória, Santa Catarina, Porto Martins, Contendas and São Mateus. Those wave worshippers heading to Graciosa should hit up Calhau Miúdo, Baía da Barra, Alagoa and Ilhéu da Praia.
Of the epic surf spots mentioned above, Santa Catarina is perhaps the most popular and beloved — by locals and visiting wave riders alike. Among the reasons surfers flock to this Terceira spot is to experience the consistent surf that its reasonably exposed reef break affords.
If you'd like to hang ten in this particular heavenly spot on your Azores Island vacation, the fall and winter months are considered to be the best times of the year for waves, although it should be mentioned that surfers can catch a ride any month of the year in the Azores.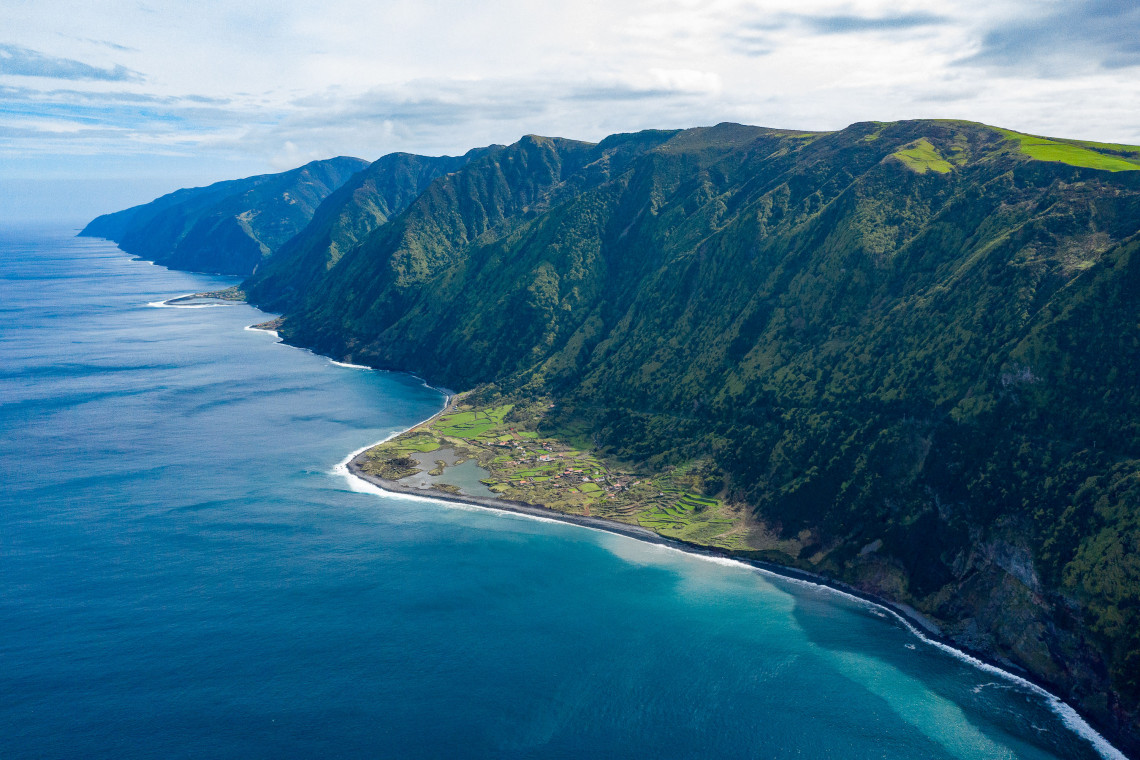 Surf Spots on São Jorge Island, the Azores
And if your heart leads you to surf São Jorge, Azores, can't miss hot spots include: Cubres, Fajã do Belo, Feiticeiras, and Vimes. Finally, does your itinerary have surf Pico Azores on it? If so, get your surf or boogie board waxed and ready to check out Baía do Poço, Baía da Barca, Areia Larga, and Lajes.
Just a fair warning, you may be a little shocked – but a pleasant type of surprise – at just how high the caliber of surfing spots are on São Jorge Island. Particularly, the Caldeira de Santo Cristo Faja is a proverbial haven for those seeking to hang ten in a heavenly setting. In truth, São Jorge is truly a tucked-away paradise. There are so many more surfing and bodyboarding Azores options besides those we mentioned in our Azores surf guide. But this gives you a good start and surely will have tempted you to take the leap and come discover what the Azores is all about with your own eyes — and boards.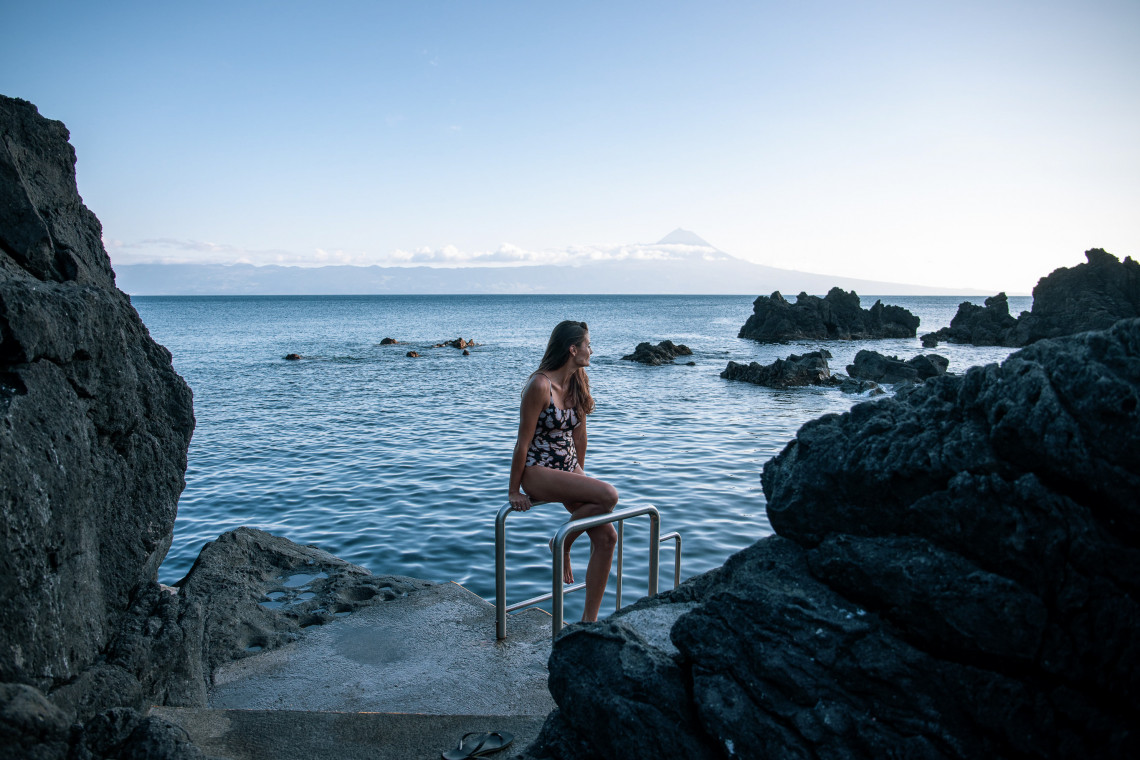 Ready to Start Planning?
With travel getting back into full swing, Azores' prices have never been better! And with excellent new and affordable direct flight offerings from the U.S., Canada and UK, there is simply no better time to book your Azores surf season adventure than right now. We are here to help you with any planning and logistics configuring you need in order to make your Azores Island surfing vacation getaway the trip of a lifetime.
Discover the Azores at Your Own Pace: Tailor-Made Trips for a Customizable Island Adventure
If you're looking to explore the Azores at your own pace, we have got you covered. Our team of specialists will work with you to create a custom-made trip that suits your preferences and budget. Whether you want to dive into the thriving marine life, hike through stunning volcanic landscapes, or relax on secluded beaches, our tailor-made packages offer the flexibility and freedom to discover the Hawaii of Europe at your own pace. So why wait? Contact us today and let us help you plan an unforgettable trip to the Azores!