Everything You Need to Know About Canyoning in the Azores
Is adventure and being in the great outdoors something that calls to you? If so, the Azores Islands in Portugal could just be your ideal vacation destination. For years, the Azores has been the under-the-radar secret vacation spot of choice for those who are looking for wide-open spaces, fresh air, and gorgeous scenery, not to mention the absence of loads of crowds or throngs of tourists.
Whether you are looking for a solo Azores retreat or are on the market to bring your entire kids and crew for a truly memorable Azores family vacation, this unique archipelago has exactly what you are looking for. Found just off the coast of mainland Portugal and made up of nine
Intriguing islands, the Azores has so many reasons to nab a place at the top of your must-see travel list this year.
Among these myriad reasons is the unique landscapes that can be found here, creating stark and almost other-worldly scenes directly attributed to the area's volcanic origins. And did we mention how the map locale — being just far enough away to feel like you are escaping the world, yet close enough to get to without a huge hassle of endless flights —allows visitors to come away from it all and be surrounded by nothing but stunning and vibrant scenery as far as the eye can see.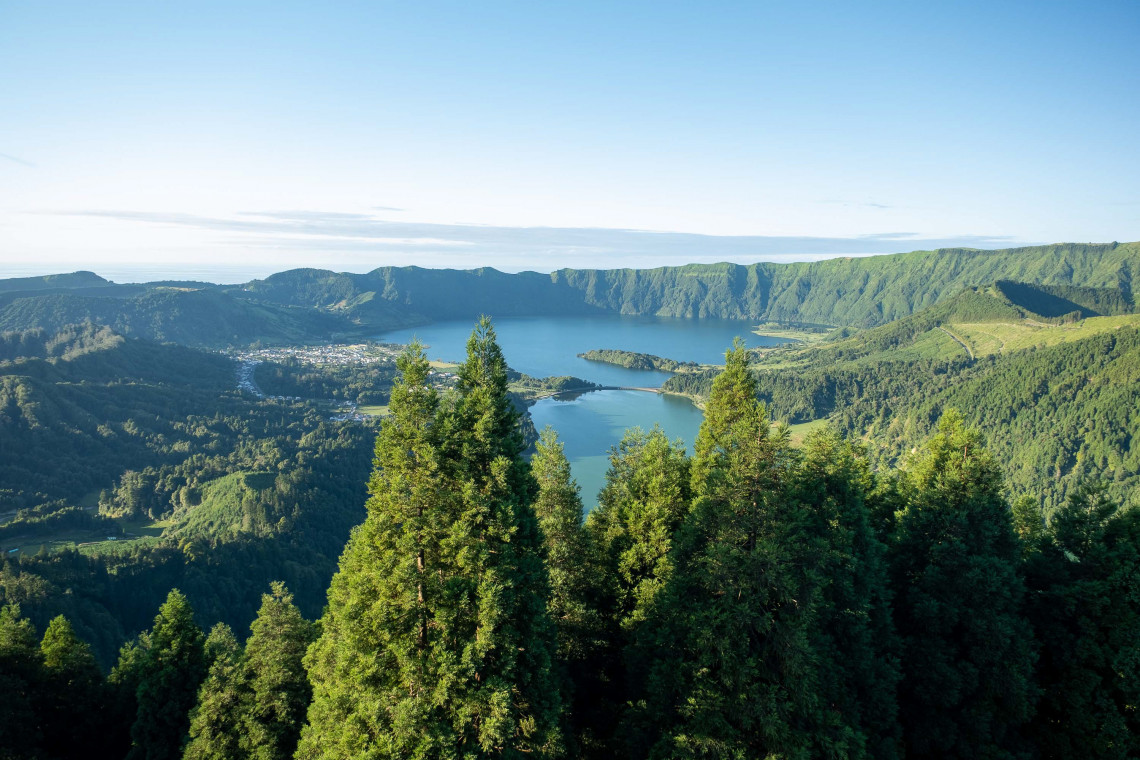 So, besides the amazing scenery, what can you actually look forward to doing while visiting the Azores? The short answer: Plenty! Specifically, while hiking and walking in the Azores is among the most popular and well-known of all of the activities the archipelago affords, many people are surprised to discover that the area actually offers numerous opportunities to experience the equally amazing adventure of canyoning and rappelling!
Honestly, although many people are surprised to know how many options for this exciting outdoor pastime there are in the Azores Islands, it does make perfect sense seeing how such extreme beauty abounds everywhere in this island archipelago. In fact, we wouldn't be stretching the truth when we describe our little patch of heaven out in the middle of the Atlantic as the closest thing to an actual Eden that can be found on Earth. True story. But don't just take our word for it, you must simply come and see all of the Azores' magic for yourself, and there is no better way to initiate all of the awe than by joining a canyoning and rappelling adventure tour led by a local guide who can take you to all of the amazing hot spots that no one else knows about except those who live in the area!
Now that we have teased you and whet your appetite for experiencing a real Azorean canyoning and rappelling adventure, you will naturally want more Azores information so you can dream and plan your ideal excursion during your vacation to the Islands. We're glad to help, and will use the remainder of this article to give you all the details of what you should know and why jumping into this exciting thrilling sport is a no-brainer, especially when done in the Azores!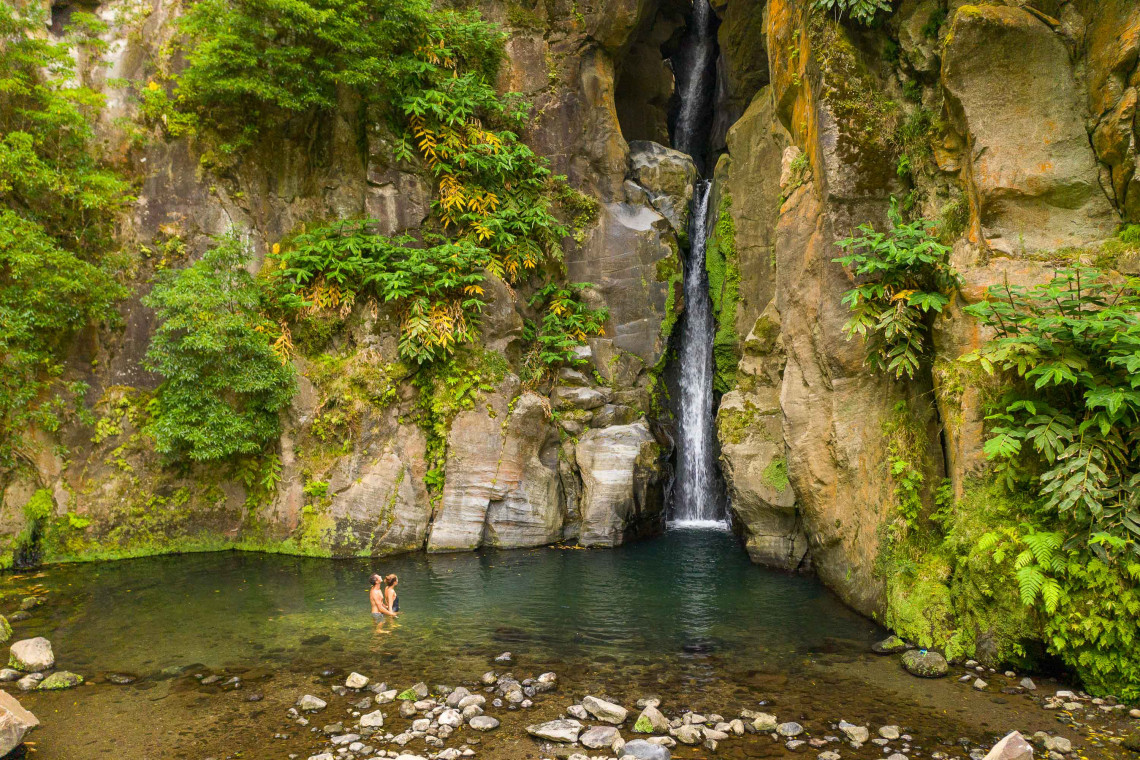 Mountains, Waterfalls, and FUN for your Azores Canyoning Adventure
If you like mountains, waterfalls, and fun, then canyoning and rappelling in the Azores is the ideal adventure for you. Why? Because this experience provides the perfect mix of all three… and a healthy dose of stunning scenery, adrenaline infusion, and healthy physical activity to boot! Wet, a bit on the wild side, and a memory that will last a lifetime, canyoning and rappelling is something that many travelers have never tried, and there is simply no better place to dip your toes into the waters (literally) than in this amazing and picturesque Portuguese archipelago.
From natural springs bubbling up around nearly every corner to freshwater streams that meander their way across fairytale-like endemic forests, and a proverbial cornucopia of captivating waterfalls that cascade into sparkling pools abounding on each island in the Azores, this area is a natural playground perfectly suited for crazy and fun canyoning and out of this world rappelling romps!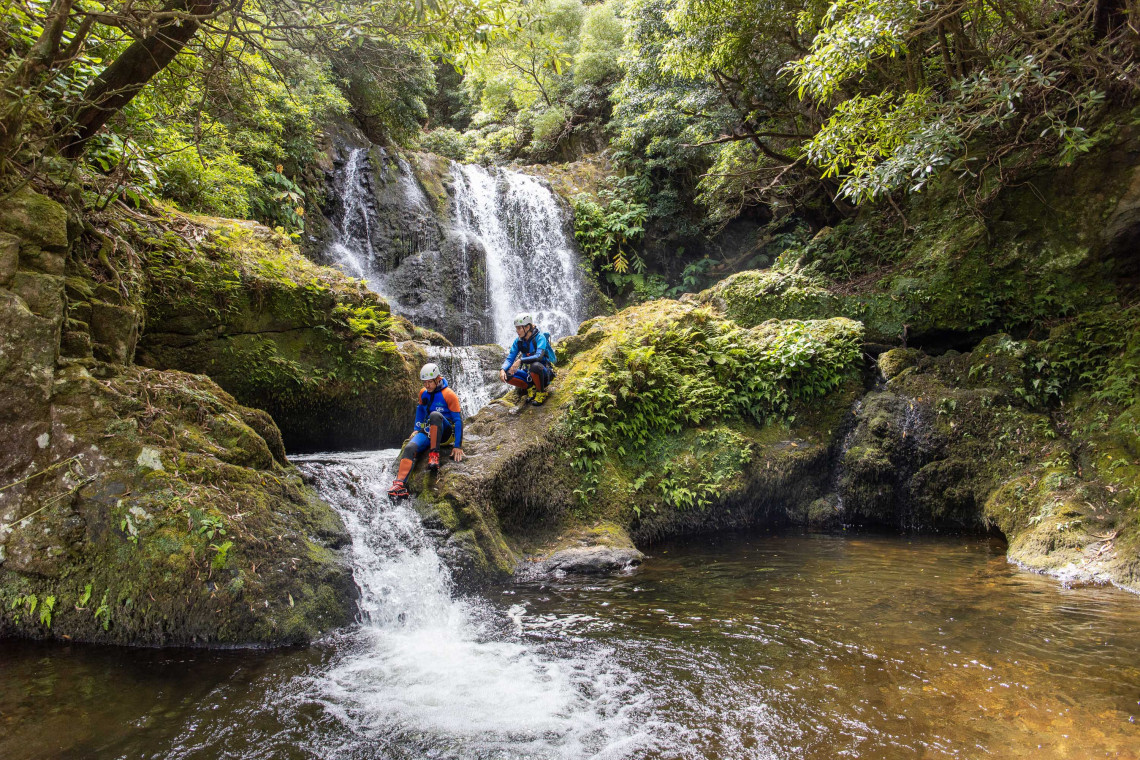 Are you already in love with the Azores? Take a look at our stress-free packages that allow you to book your ultimate island adventure. All our packages are carefully curated by our team of local Azorean Experts so that you don't need to worry about any details – just enjoy your trip!

What is Canyoning? Exploring the Thrill-Seeking Adventure in The Azores
Also known as gorge walking, canyoning is the perfect combination of rock and water activities, with a side sprinkling of epic beauty courtesy of the surrounding canvas that is the Azores Islands. Think of making your way through magical river gorges, sloshing through pools filled with the purest waters, and even rappelling your way over small cliff faces or nabbing the periodic peek behind waterfalls as their waters roar all around you.
So, is this the activity for those who aren't fans of water? Probably not. Is it perfect for those seeking something super fun, super exciting, super different, and absolutely thrilling? YES. Indeed. If this describes you, canyoning and rappelling in the Azores is made to order with your name on it.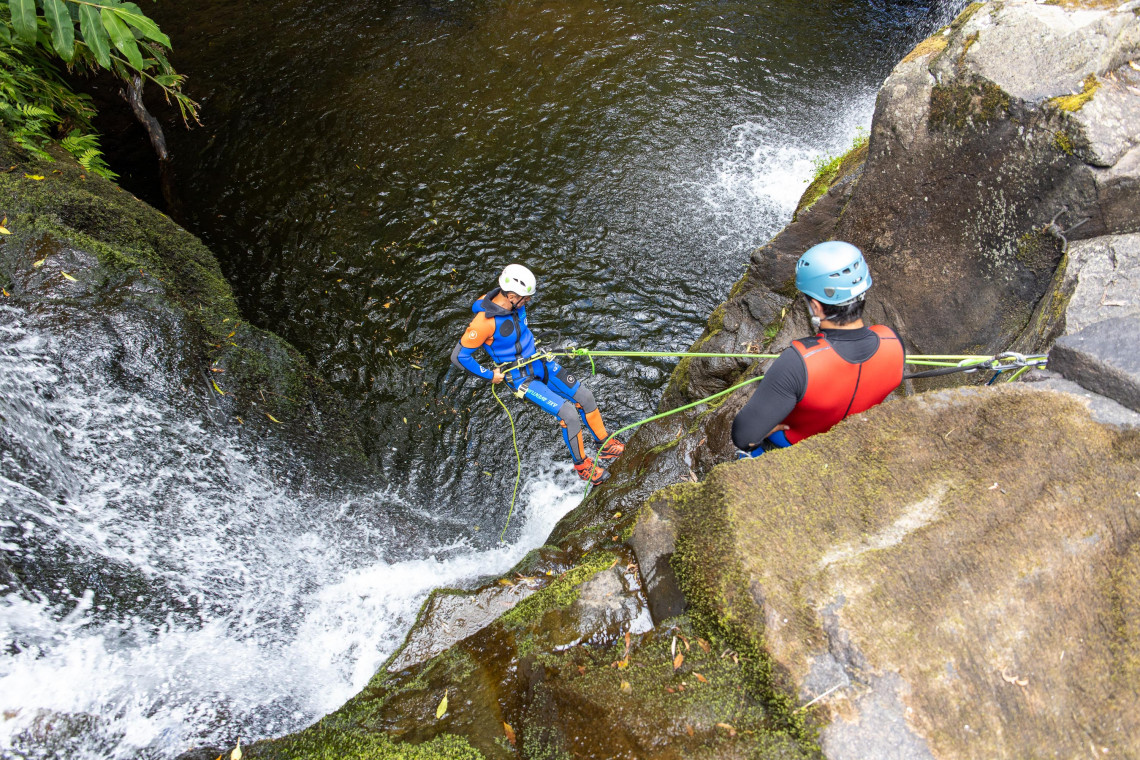 Canyoning in the Azores Safe? A Look Into the Safety Measures and Local Expertise
The great news is that the Azores offers many tours and adventures led by local professionals, who really know what they are doing and have memorized each canyoning and rappelling route like the back of their hands. Safety comes first with these outfits, especially those we at Azores Getaways partner with, so when opting to go with trusted local guides, you can have peace of mind knowing that as navigate down waterways, abseil your way around waterfalls, and clamber over rocks or jump into natural pools, you can let go and just have fun because your guides are looking out for you… for you! Your only job is to have fun!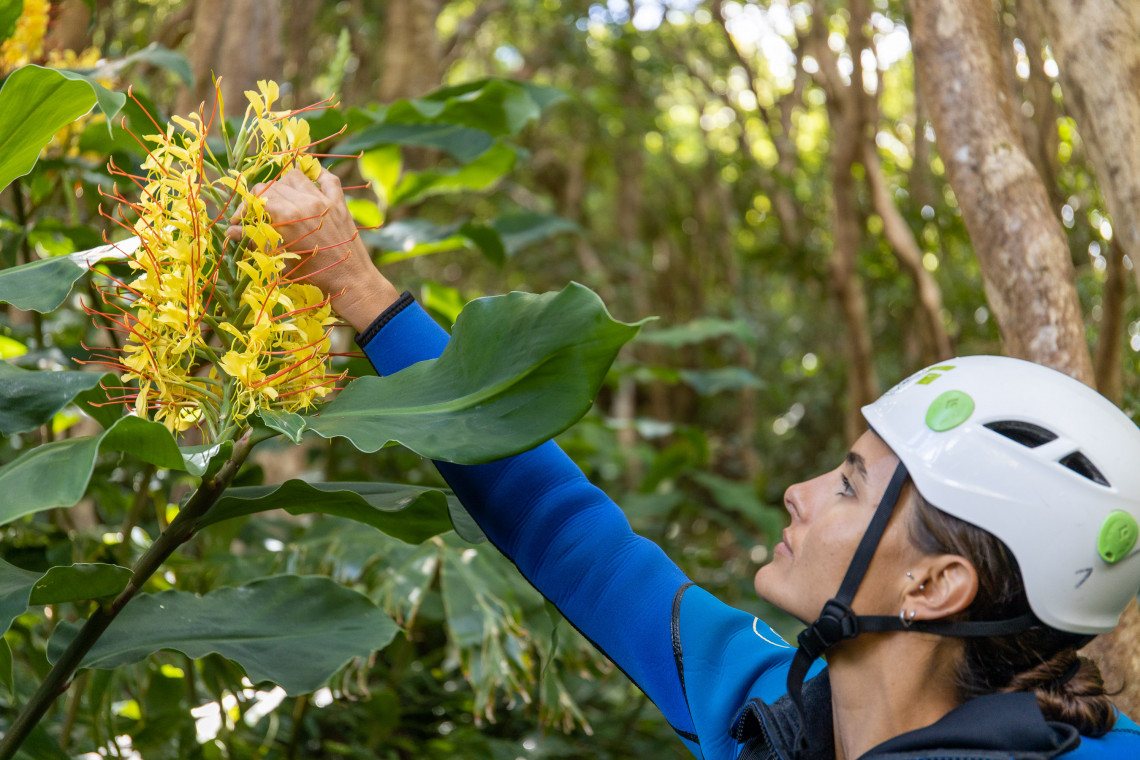 Azores Weather Is Ideal for Canyoning and Rappelling Year-Round
Now that you know the basics about canyoning and rappelling in the Azores, we have more good news that will tempt you to book your first adventure: The mild temperatures and moderate climate that the entire Azores archipelago enjoys makes setting out to seek your thrills a real — and enjoyable — possibility any time of the year, from summer to winter!
That being said, during the winter months, there is a larger amount of rainfall — which means there is more water in the rivers — which means there is much more splashing and waterfalls surging and pumping to expect during this season!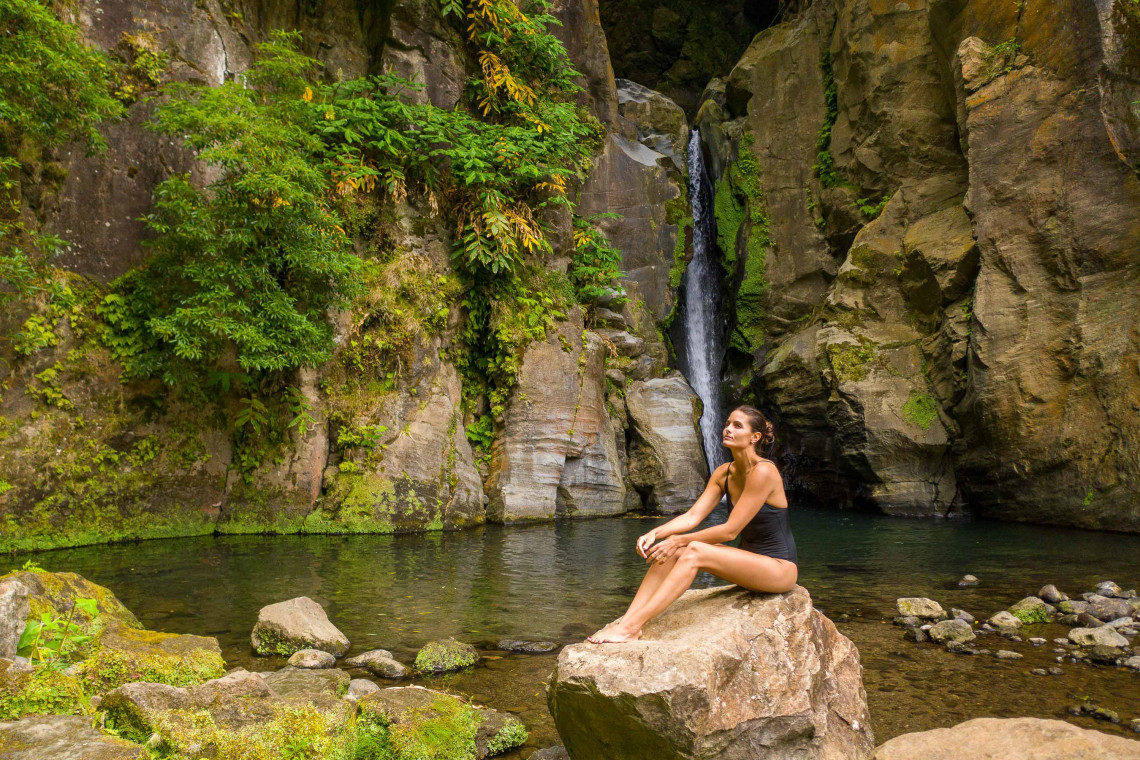 Canyoning in São Miguel Island - Salto do Cabrito & Ribeira dos Caldeirões
If canyoning during your stay in São Miguel Island is on your itinerary, you can't miss the top two hot spots for São Miguel canyoning: Ribeira dos Caldeirões and Salto do Cabrito. These dual destinations are a dream for canyoning, as they offer adventurers the ideal way to experience the most pristine and hidden areas on the island.
And did we mention there is even a glorious cascading waterfall to look forward to when you opt to canyon at the Salto do Cabrito? There is, indeed!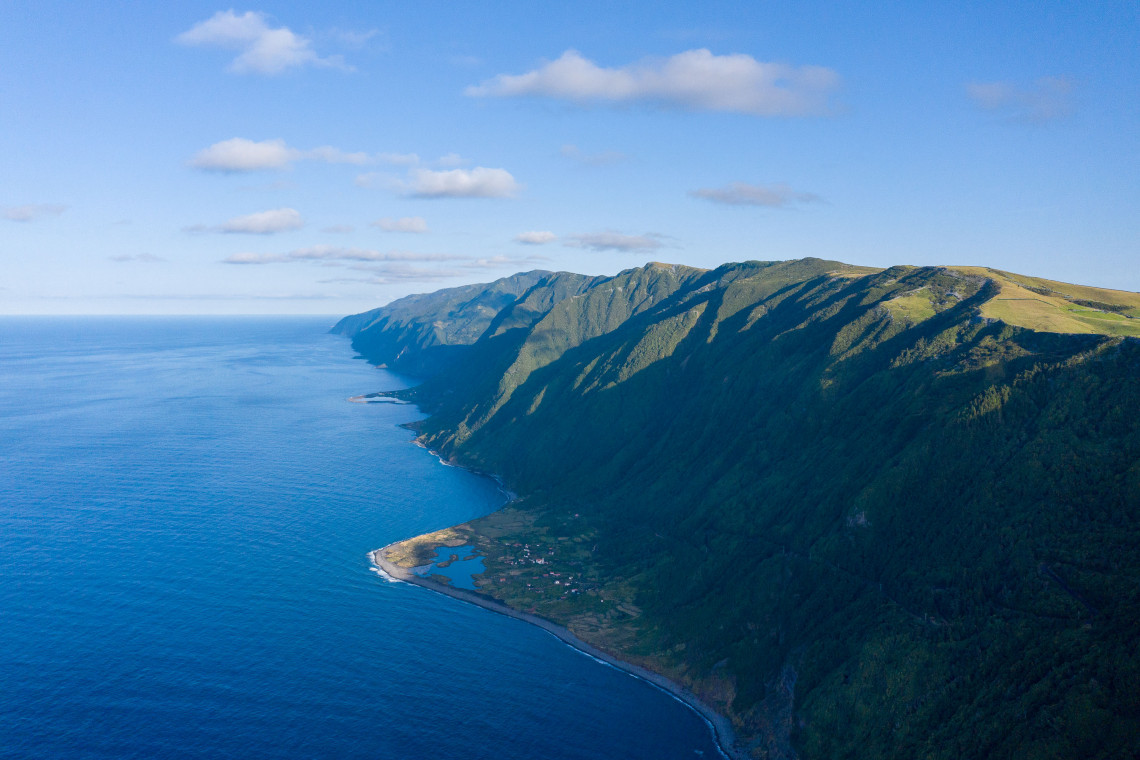 Canyoning in São Jorge Island: An Extreme Adventure Amidst Beautiful Scenery
Ever since the adventure sport of canyoning arrived in the Azores in 1992, thanks to local avid outdoorsman Luís Paulo Bettencourt, the practice of canyoning then came to the island of São Jorge. And what an island to explore! With São Jorge's numerous watercourses available to visitors to explore, canyoning is the absolute best way to discover this dreamy landscape of unspoiled beauty.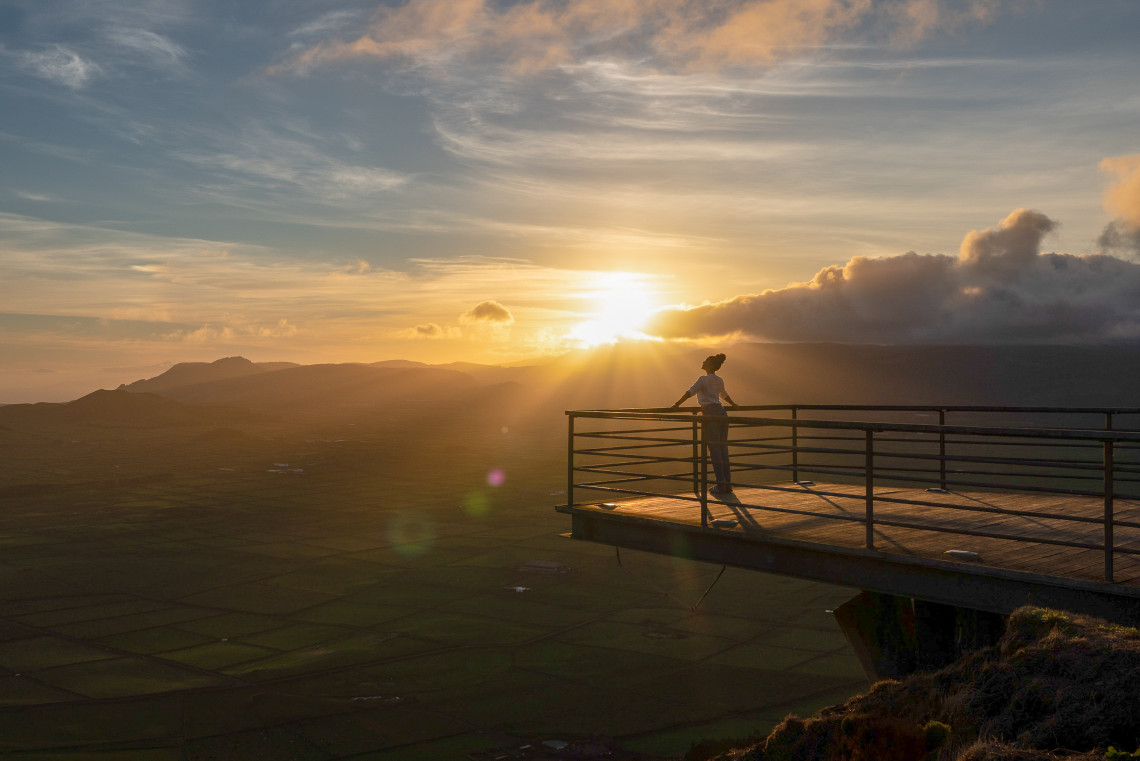 Canyoning in Terceira Island - Baía da Agualva
Terceira Island boasts some of the best canyoning opportunities available in the Azores. Among these canyoning treasures includes the Baía da Agualva (Agualva Bays).
The Agualva Bays are not just beautiful to behold — especially while on a canyoning Azores experience — but they are also among the most popular and beloved geo-touristic symbols of Terceira Island. Visitors can expect to see an abundance of exciting things when venturing here, including columns of lava looming everywhere, leading into the sea.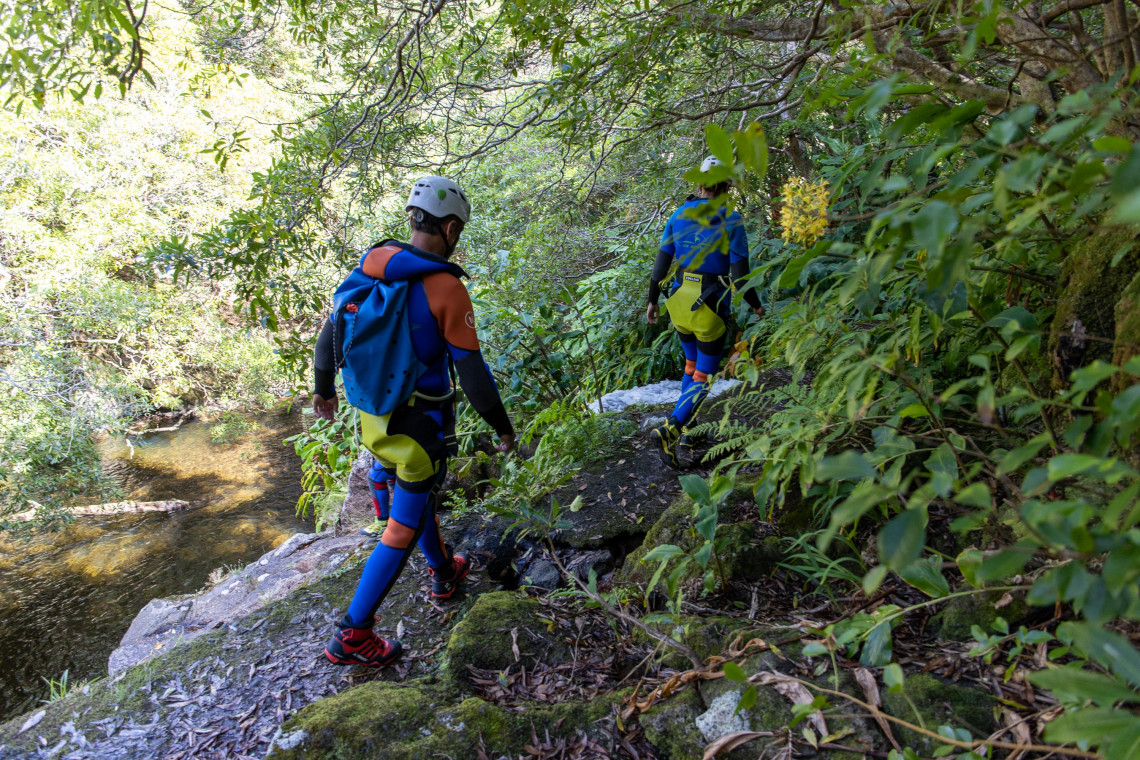 Ready to Start Planning?
With travel getting back into full swing, Azores' prices have never been better! And with excellent new and affordable direct flight offerings from the U.S., Canada and UK, there is simply no better time to book your Azores adventure than right now. We are here to help you in any planning and logistics configuring you need in order to make your vacation getaway the trip of a lifetime.
Discover the Azores at Your Own Pace: Tailor-Made Trips for a Customizable Island Adventure
If you're looking to explore the Azores at your own pace, we have got you covered. Our team of specialists will work with you to create a custom-made trip that suits your preferences and budget. Whether you want to dive into the thriving marine life, hike through stunning volcanic landscapes, or relax on secluded beaches, our tailor-made packages offer the flexibility and freedom to discover the Hawaii of Europe at your own pace. So why wait? Contact us today and let us help you plan an unforgettable trip to the Azores!