Walking Tours: Sanguinho/ Salto do Prego - Full Day
Location: São Miguel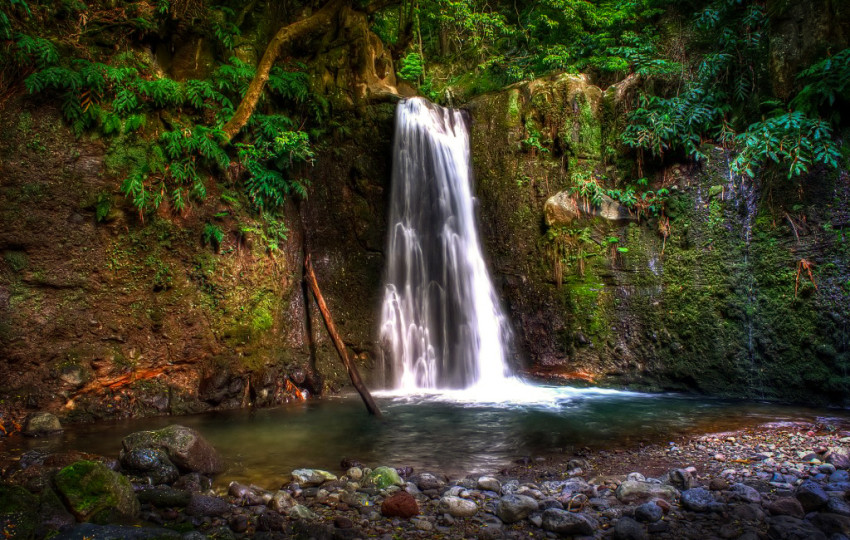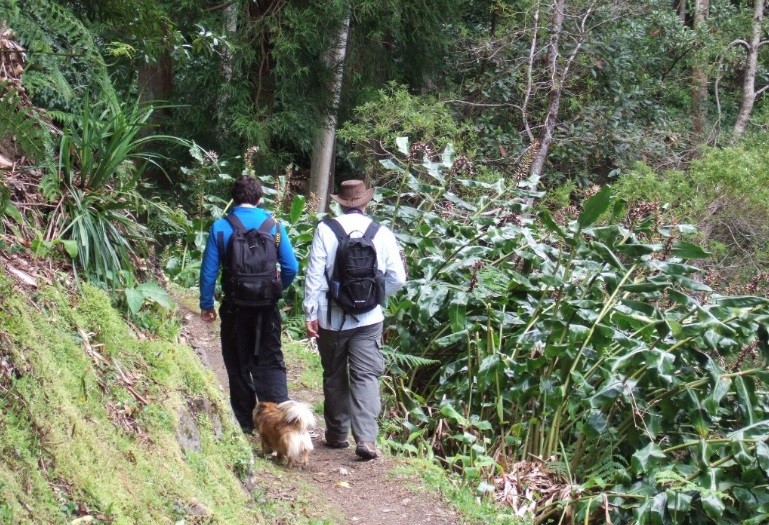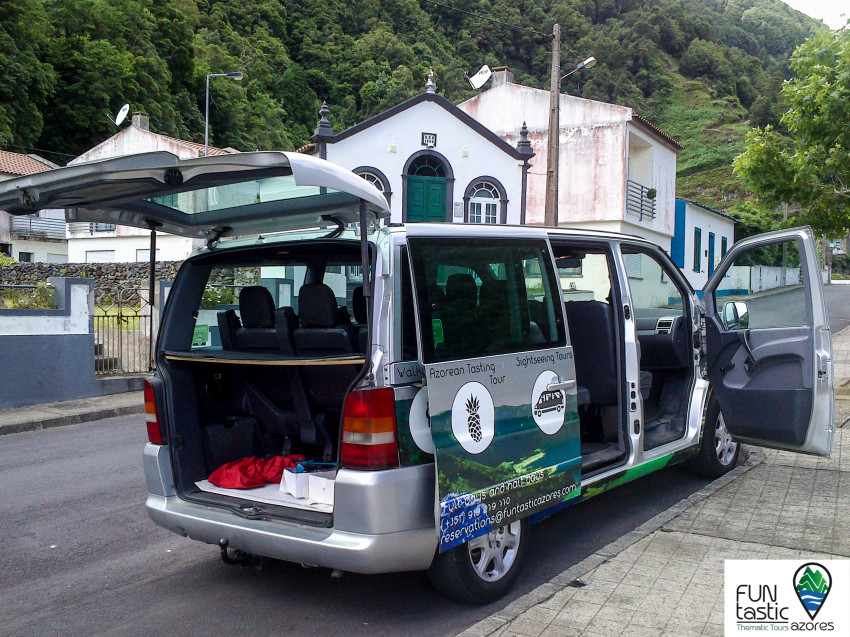 Choose your schedule
09:00 AM - 05:00 PM
$137.46
Choose your schedule
09:00 AM - 05:00 PM
$137.46
Choose your schedule
09:00 AM - 05:00 PM
$137.46
Choose your schedule
09:00 AM - 05:00 PM
$137.46
Choose your schedule
09:00 AM - 05:00 PM
$137.46
Choose your schedule
09:00 AM - 05:00 PM
$137.46
Choose your schedule
09:00 AM - 05:00 PM
$137.46
Choose your schedule
09:00 AM - 05:00 PM
$137.46
Choose your schedule
09:00 AM - 05:00 PM
$137.46
Choose your schedule
09:00 AM - 05:00 PM
$137.46
Choose your schedule
09:00 AM - 05:00 PM
$137.46
Choose your schedule
09:00 AM - 05:00 PM
$137.46
Choose your schedule
09:00 AM - 05:00 PM
$137.46
Choose your schedule
09:00 AM - 05:00 PM
$137.46
Choose your schedule
09:00 AM - 05:00 PM
$137.46
Choose your schedule
09:00 AM - 05:00 PM
$137.46
Choose your schedule
09:00 AM - 05:00 PM
$137.46
Choose your schedule
09:00 AM - 05:00 PM
$137.46
Choose your schedule
09:00 AM - 05:00 PM
$137.46
Choose your schedule
09:00 AM - 05:00 PM
$137.46
Choose your schedule
09:00 AM - 05:00 PM
$137.46
Choose your schedule
09:00 AM - 05:00 PM
$137.46
Choose your schedule
09:00 AM - 05:00 PM
$137.46
Choose your schedule
09:00 AM - 05:00 PM
$137.46
Choose your schedule
09:00 AM - 05:00 PM
$137.46
Choose your schedule
09:00 AM - 05:00 PM
$137.46
Choose your schedule
09:00 AM - 05:00 PM
$137.46
Choose your schedule
09:00 AM - 05:00 PM
$137.46
Choose your schedule
09:00 AM - 05:00 PM
$137.46
Choose your schedule
09:00 AM - 05:00 PM
$137.46
Choose your schedule
09:00 AM - 05:00 PM
$137.46
Choose your schedule
09:00 AM - 05:00 PM
$137.46
Choose your schedule
09:00 AM - 05:00 PM
$137.46
Choose your schedule
09:00 AM - 05:00 PM
$137.46
Choose your schedule
09:00 AM - 05:00 PM
$137.46
Choose your schedule
09:00 AM - 05:00 PM
$137.46
Choose your schedule
09:00 AM - 05:00 PM
$137.46
Choose your schedule
09:00 AM - 05:00 PM
$137.46
Choose your schedule
09:00 AM - 05:00 PM
$137.46
Choose your schedule
09:00 AM - 05:00 PM
$137.46
Choose your schedule
09:00 AM - 05:00 PM
$137.46
Choose your schedule
09:00 AM - 05:00 PM
$137.46
Choose your schedule
09:00 AM - 05:00 PM
$137.46
Choose your schedule
09:00 AM - 05:00 PM
$137.46
Choose your schedule
09:00 AM - 05:00 PM
$137.46
Choose your schedule
09:00 AM - 05:00 PM
$137.46
Choose your schedule
09:00 AM - 05:00 PM
$137.46
Choose your schedule
09:00 AM - 05:00 PM
$137.46
Choose your schedule
09:00 AM - 05:00 PM
$137.46
Choose your schedule
09:00 AM - 05:00 PM
$137.46
Choose your schedule
09:00 AM - 05:00 PM
$137.46
Choose your schedule
09:00 AM - 05:00 PM
$137.46
Choose your schedule
09:00 AM - 05:00 PM
$137.46
Choose your schedule
09:00 AM - 05:00 PM
$137.46
Choose your schedule
09:00 AM - 05:00 PM
$137.46
Choose your schedule
09:00 AM - 05:00 PM
$137.46
Choose your schedule
09:00 AM - 05:00 PM
$137.46
Choose your schedule
09:00 AM - 05:00 PM
$137.46
Choose your schedule
09:00 AM - 05:00 PM
$137.46
Choose your schedule
09:00 AM - 05:00 PM
$137.46
Choose your schedule
09:00 AM - 05:00 PM
$137.46
Choose your schedule
09:00 AM - 05:00 PM
$137.46
Choose your schedule
09:00 AM - 05:00 PM
$137.46
Choose your schedule
09:00 AM - 05:00 PM
$137.46
Choose your schedule
09:00 AM - 05:00 PM
$137.46
Choose your schedule
09:00 AM - 05:00 PM
$137.46
Choose your schedule
09:00 AM - 05:00 PM
$137.46
Choose your schedule
09:00 AM - 05:00 PM
$137.46
Choose your schedule
09:00 AM - 05:00 PM
$137.46
Choose your schedule
09:00 AM - 05:00 PM
$137.46
Choose your schedule
09:00 AM - 05:00 PM
$137.46
Choose your schedule
09:00 AM - 05:00 PM
$137.46
Choose your schedule
09:00 AM - 05:00 PM
$137.46
Choose your schedule
09:00 AM - 05:00 PM
$137.46
Choose your schedule
09:00 AM - 05:00 PM
$137.46
Choose your schedule
09:00 AM - 05:00 PM
$137.46
Choose your schedule
09:00 AM - 05:00 PM
$137.46
Choose your schedule
09:00 AM - 05:00 PM
$137.46
Choose your schedule
09:00 AM - 05:00 PM
$137.46
Choose your schedule
09:00 AM - 05:00 PM
$137.46
Choose your schedule
09:00 AM - 05:00 PM
$137.46
Choose your schedule
09:00 AM - 05:00 PM
$137.46
Choose your schedule
09:00 AM - 05:00 PM
$137.46
Choose your schedule
09:00 AM - 05:00 PM
$137.46
Choose your schedule
09:00 AM - 05:00 PM
$137.46
Choose your schedule
09:00 AM - 05:00 PM
$137.46
Choose your schedule
09:00 AM - 05:00 PM
$137.46
Choose your schedule
09:00 AM - 05:00 PM
$137.46
Choose your schedule
09:00 AM - 05:00 PM
$137.46
Choose your schedule
09:00 AM - 05:00 PM
$137.46
Choose your schedule
09:00 AM - 05:00 PM
$137.46
Choose your schedule
09:00 AM - 05:00 PM
$137.46
Choose your schedule
09:00 AM - 05:00 PM
$137.46
Choose your schedule
09:00 AM - 05:00 PM
$137.46
Choose your schedule
09:00 AM - 05:00 PM
$137.46
Choose your schedule
09:00 AM - 05:00 PM
$137.46
Choose your schedule
09:00 AM - 05:00 PM
$137.46
Choose your schedule
09:00 AM - 05:00 PM
$137.46
Choose your schedule
09:00 AM - 05:00 PM
$137.46
Choose your schedule
09:00 AM - 05:00 PM
$137.46
Choose your schedule
09:00 AM - 05:00 PM
$137.46
Choose your schedule
09:00 AM - 05:00 PM
$137.46
Choose your schedule
09:00 AM - 05:00 PM
$137.46
Choose your schedule
09:00 AM - 05:00 PM
$137.46
Choose your schedule
09:00 AM - 05:00 PM
$137.46
Choose your schedule
09:00 AM - 05:00 PM
$137.46
Choose your schedule
09:00 AM - 05:00 PM
$137.46
Choose your schedule
09:00 AM - 05:00 PM
$137.46
Choose your schedule
09:00 AM - 05:00 PM
$137.46
Choose your schedule
09:00 AM - 05:00 PM
$137.46
Choose your schedule
09:00 AM - 05:00 PM
$137.46
Choose your schedule
09:00 AM - 05:00 PM
$137.46
Choose your schedule
09:00 AM - 05:00 PM
$137.46
Choose your schedule
09:00 AM - 05:00 PM
$137.46
Choose your schedule
09:00 AM - 05:00 PM
$137.46
Choose your schedule
09:00 AM - 05:00 PM
$137.46
Choose your schedule
09:00 AM - 05:00 PM
$137.46
Choose your schedule
09:00 AM - 05:00 PM
$137.46
Choose your schedule
09:00 AM - 05:00 PM
$137.46
Choose your schedule
09:00 AM - 05:00 PM
$137.46
Choose your schedule
09:00 AM - 05:00 PM
$137.46
Choose your schedule
09:00 AM - 05:00 PM
$137.46
Choose your schedule
09:00 AM - 05:00 PM
$137.46
Choose your schedule
09:00 AM - 05:00 PM
$137.46
Choose your schedule
09:00 AM - 05:00 PM
$137.46
Choose your schedule
09:00 AM - 05:00 PM
$137.46
Choose your schedule
09:00 AM - 05:00 PM
$137.46
Choose your schedule
09:00 AM - 05:00 PM
$137.46
Choose your schedule
09:00 AM - 05:00 PM
$137.46
Choose your schedule
09:00 AM - 05:00 PM
$137.46
Choose your schedule
09:00 AM - 05:00 PM
$137.46
Choose your schedule
09:00 AM - 05:00 PM
$137.46
Choose your schedule
09:00 AM - 05:00 PM
$137.46
Choose your schedule
09:00 AM - 05:00 PM
$137.46
Choose your schedule
09:00 AM - 05:00 PM
$137.46
Choose your schedule
09:00 AM - 05:00 PM
$137.46
Choose your schedule
09:00 AM - 05:00 PM
$137.46
Choose your schedule
09:00 AM - 05:00 PM
$137.46
Choose your schedule
09:00 AM - 05:00 PM
$137.46
Choose your schedule
09:00 AM - 05:00 PM
$137.46
Choose your schedule
09:00 AM - 05:00 PM
$137.46
Choose your schedule
09:00 AM - 05:00 PM
$137.46
Choose your schedule
09:00 AM - 05:00 PM
$137.46
Choose your schedule
09:00 AM - 05:00 PM
$137.46
Choose your schedule
09:00 AM - 05:00 PM
$137.46
Choose your schedule
09:00 AM - 05:00 PM
$137.46
Choose your schedule
09:00 AM - 05:00 PM
$137.46
Choose your schedule
09:00 AM - 05:00 PM
$137.46
Choose your schedule
09:00 AM - 05:00 PM
$137.46
Choose your schedule
09:00 AM - 05:00 PM
$137.46
Choose your schedule
09:00 AM - 05:00 PM
$137.46
Choose your schedule
09:00 AM - 05:00 PM
$137.46
Choose your schedule
09:00 AM - 05:00 PM
$137.46
Choose your schedule
09:00 AM - 05:00 PM
$137.46
Choose your schedule
09:00 AM - 05:00 PM
$137.46
Choose your schedule
09:00 AM - 05:00 PM
$137.46
Choose your schedule
09:00 AM - 05:00 PM
$137.46
Choose your schedule
09:00 AM - 05:00 PM
$137.46
Choose your schedule
09:00 AM - 05:00 PM
$137.46
Choose your schedule
09:00 AM - 05:00 PM
$137.46
Choose your schedule
09:00 AM - 05:00 PM
$137.46
Choose your schedule
09:00 AM - 05:00 PM
$137.46
Choose your schedule
09:00 AM - 05:00 PM
$137.46
Choose your schedule
09:00 AM - 05:00 PM
$137.46
Choose your schedule
09:00 AM - 05:00 PM
$137.46
Choose your schedule
09:00 AM - 05:00 PM
$137.46
Choose your schedule
09:00 AM - 05:00 PM
$137.46
Choose your schedule
09:00 AM - 05:00 PM
$137.46
Choose your schedule
09:00 AM - 05:00 PM
$137.46
Choose your schedule
09:00 AM - 05:00 PM
$137.46
Choose your schedule
09:00 AM - 05:00 PM
$137.46
Choose your schedule
09:00 AM - 05:00 PM
$137.46
Choose your schedule
09:00 AM - 05:00 PM
$137.46
Choose your schedule
09:00 AM - 05:00 PM
$137.46
Choose your schedule
09:00 AM - 05:00 PM
$137.46
Choose your schedule
09:00 AM - 05:00 PM
$137.46
Choose your schedule
09:00 AM - 05:00 PM
$137.46
Choose your schedule
09:00 AM - 05:00 PM
$137.46
Choose your schedule
09:00 AM - 05:00 PM
$137.46
Choose your schedule
09:00 AM - 05:00 PM
$137.46
Choose your schedule
09:00 AM - 05:00 PM
$137.46
Choose your schedule
09:00 AM - 05:00 PM
$137.46
Choose your schedule
09:00 AM - 05:00 PM
$137.46
Choose your schedule
09:00 AM - 05:00 PM
$137.46
Choose your schedule
09:00 AM - 05:00 PM
$137.46
Choose your schedule
09:00 AM - 05:00 PM
$137.46
Choose your schedule
09:00 AM - 05:00 PM
$137.46
Choose your schedule
09:00 AM - 05:00 PM
$137.46
Choose your schedule
09:00 AM - 05:00 PM
$137.46
Choose your schedule
09:00 AM - 05:00 PM
$137.46
Choose your schedule
09:00 AM - 05:00 PM
$137.46
Choose your schedule
09:00 AM - 05:00 PM
$137.46
Choose your schedule
09:00 AM - 05:00 PM
$137.46
Choose your schedule
09:00 AM - 05:00 PM
$137.46
Choose your schedule
09:00 AM - 05:00 PM
$137.46
Choose your schedule
09:00 AM - 05:00 PM
$137.46
Choose your schedule
09:00 AM - 05:00 PM
$137.46
Choose your schedule
09:00 AM - 05:00 PM
$137.46
Choose your schedule
09:00 AM - 05:00 PM
$137.46
Choose your schedule
09:00 AM - 05:00 PM
$137.46
Choose your schedule
09:00 AM - 05:00 PM
$137.46
Choose your schedule
09:00 AM - 05:00 PM
$137.46
Choose your schedule
09:00 AM - 05:00 PM
$137.46
Choose your schedule
09:00 AM - 05:00 PM
$137.46
Choose your schedule
09:00 AM - 05:00 PM
$137.46
Choose your schedule
09:00 AM - 05:00 PM
$137.46
Choose your schedule
09:00 AM - 05:00 PM
$137.46
Choose your schedule
09:00 AM - 05:00 PM
$137.46
Choose your schedule
09:00 AM - 05:00 PM
$137.46
Choose your schedule
09:00 AM - 05:00 PM
$137.46
Choose your schedule
09:00 AM - 05:00 PM
$137.46
Choose your schedule
09:00 AM - 05:00 PM
$137.46
Choose your schedule
09:00 AM - 05:00 PM
$137.46
Choose your schedule
09:00 AM - 05:00 PM
$137.46
Choose your schedule
09:00 AM - 05:00 PM
$137.46
Choose your schedule
09:00 AM - 05:00 PM
$137.46
Choose your schedule
09:00 AM - 05:00 PM
$137.46
Choose your schedule
09:00 AM - 05:00 PM
$137.46
Choose your schedule
09:00 AM - 05:00 PM
$137.46
Choose your schedule
09:00 AM - 05:00 PM
$137.46
Choose your schedule
09:00 AM - 05:00 PM
$137.46
Choose your schedule
09:00 AM - 05:00 PM
$137.46
Choose your schedule
09:00 AM - 05:00 PM
$137.46
Choose your schedule
09:00 AM - 05:00 PM
$137.46
Choose your schedule
09:00 AM - 05:00 PM
$137.46
Choose your schedule
09:00 AM - 05:00 PM
$137.46
Choose your schedule
09:00 AM - 05:00 PM
$137.46
Choose your schedule
09:00 AM - 05:00 PM
$137.46
Choose your schedule
09:00 AM - 05:00 PM
$137.46
Choose your schedule
09:00 AM - 05:00 PM
$137.46
Choose your schedule
09:00 AM - 05:00 PM
$137.46
Choose your schedule
09:00 AM - 05:00 PM
$137.46
Choose your schedule
09:00 AM - 05:00 PM
$137.46
Choose your schedule
09:00 AM - 05:00 PM
$137.46
Choose your schedule
09:00 AM - 05:00 PM
$137.46
Choose your schedule
09:00 AM - 05:00 PM
$137.46
Choose your schedule
09:00 AM - 05:00 PM
$137.46
Choose your schedule
09:00 AM - 05:00 PM
$137.46
Choose your schedule
09:00 AM - 05:00 PM
$137.46
Choose your schedule
09:00 AM - 05:00 PM
$137.46
Choose your schedule
09:00 AM - 05:00 PM
$137.46
Choose your schedule
09:00 AM - 05:00 PM
$137.46
Choose your schedule
09:00 AM - 05:00 PM
$137.46
Choose your schedule
09:00 AM - 05:00 PM
$137.46
Choose your schedule
09:00 AM - 05:00 PM
$137.46
Choose your schedule
09:00 AM - 05:00 PM
$137.46
Choose your schedule
09:00 AM - 05:00 PM
$137.46
Choose your schedule
09:00 AM - 05:00 PM
$137.46
Choose your schedule
09:00 AM - 05:00 PM
$137.46
Choose your schedule
09:00 AM - 05:00 PM
$137.46
Choose your schedule
09:00 AM - 05:00 PM
$137.46
Choose your schedule
09:00 AM - 05:00 PM
$137.46
Choose your schedule
09:00 AM - 05:00 PM
$137.46
Choose your schedule
09:00 AM - 05:00 PM
$137.46
Choose your schedule
09:00 AM - 05:00 PM
$137.46
Choose your schedule
09:00 AM - 05:00 PM
$137.46
Choose your schedule
09:00 AM - 05:00 PM
$137.46
Choose your schedule
09:00 AM - 05:00 PM
$137.46
Choose your schedule
09:00 AM - 05:00 PM
$137.46
Choose your schedule
09:00 AM - 05:00 PM
$137.46
Choose your schedule
09:00 AM - 05:00 PM
$137.46
Choose your schedule
09:00 AM - 05:00 PM
$137.46
Choose your schedule
09:00 AM - 05:00 PM
$137.46
Choose your schedule
09:00 AM - 05:00 PM
$137.46
Choose your schedule
09:00 AM - 05:00 PM
$137.46
Choose your schedule
09:00 AM - 05:00 PM
$137.46
Choose your schedule
09:00 AM - 05:00 PM
$137.46
Choose your schedule
09:00 AM - 05:00 PM
$137.46
Choose your schedule
09:00 AM - 05:00 PM
$137.46
Choose your schedule
09:00 AM - 05:00 PM
$137.46
Choose your schedule
09:00 AM - 05:00 PM
$137.46
Choose your schedule
09:00 AM - 05:00 PM
$137.46
Choose your schedule
09:00 AM - 05:00 PM
$137.46
Choose your schedule
09:00 AM - 05:00 PM
$137.46
Choose your schedule
09:00 AM - 05:00 PM
$137.46
Choose your schedule
09:00 AM - 05:00 PM
$137.46
Choose your schedule
09:00 AM - 05:00 PM
$137.46
Choose your schedule
09:00 AM - 05:00 PM
$137.46
Choose your schedule
09:00 AM - 05:00 PM
$137.46
Choose your schedule
09:00 AM - 05:00 PM
$137.46
Choose your schedule
09:00 AM - 05:00 PM
$137.46
Choose your schedule
09:00 AM - 05:00 PM
$137.46
Choose your schedule
09:00 AM - 05:00 PM
$137.46
Choose your schedule
09:00 AM - 05:00 PM
$137.46
Choose your schedule
09:00 AM - 05:00 PM
$137.46
Choose your schedule
09:00 AM - 05:00 PM
$137.46
Choose your schedule
09:00 AM - 05:00 PM
$137.46
Choose your schedule
09:00 AM - 05:00 PM
$137.46
Choose your schedule
09:00 AM - 05:00 PM
$137.46
Choose your schedule
09:00 AM - 05:00 PM
$137.46
Choose your schedule
09:00 AM - 05:00 PM
$137.46
Choose your schedule
09:00 AM - 05:00 PM
$137.46
Choose your schedule
09:00 AM - 05:00 PM
$137.46
Choose your schedule
09:00 AM - 05:00 PM
$137.46
Choose your schedule
09:00 AM - 05:00 PM
$137.46
Choose your schedule
09:00 AM - 05:00 PM
$137.46
Choose your schedule
09:00 AM - 05:00 PM
$137.46
Choose your schedule
09:00 AM - 05:00 PM
$137.46
Choose your schedule
09:00 AM - 05:00 PM
$137.46
Choose your schedule
09:00 AM - 05:00 PM
$137.46
Choose your schedule
09:00 AM - 05:00 PM
$137.46
Choose your schedule
09:00 AM - 05:00 PM
$137.46
Choose your schedule
09:00 AM - 05:00 PM
$137.46
Choose your schedule
09:00 AM - 05:00 PM
$137.46
Choose your schedule
09:00 AM - 05:00 PM
$137.46
Choose your schedule
09:00 AM - 05:00 PM
$137.46
Choose your schedule
09:00 AM - 05:00 PM
$137.46
Choose your schedule
09:00 AM - 05:00 PM
$137.46
Choose your schedule
09:00 AM - 05:00 PM
$137.46
Choose your schedule
09:00 AM - 05:00 PM
$137.46
Choose your schedule
09:00 AM - 05:00 PM
$137.46
Choose your schedule
09:00 AM - 05:00 PM
$137.46
Choose your schedule
09:00 AM - 05:00 PM
$137.46
Choose your schedule
09:00 AM - 05:00 PM
$137.46
Choose your schedule
09:00 AM - 05:00 PM
$137.46
Choose your schedule
09:00 AM - 05:00 PM
$137.46
Choose your schedule
09:00 AM - 05:00 PM
$137.46
Choose your schedule
09:00 AM - 05:00 PM
$137.46
Choose your schedule
09:00 AM - 05:00 PM
$137.46
Choose your schedule
09:00 AM - 05:00 PM
$137.46
Choose your schedule
09:00 AM - 05:00 PM
$137.46
Choose your schedule
09:00 AM - 05:00 PM
$137.46
Choose your schedule
09:00 AM - 05:00 PM
$137.46
Choose your schedule
09:00 AM - 05:00 PM
$137.46
Choose your schedule
09:00 AM - 05:00 PM
$137.46
About the Experience
Explore São Miguel island's first settlement, Povoação village, before heading out on your hiking adventure. The trail starts nearby, where you'll begin our climb up a rustic cobblestone path. At the top, we have a magnificent view over Faial da Terra before continuing on to the old, traditional Azorean town of Sanguinho. Next, we'll make our way into the woods where you can observe interesting flora and other endemic species, crossing over several wooden bridges and streams before reaching the breathtaking Salto do Prego waterfall where we will stop for lunch and a swim.
Note: We include a picnic lunch, let us know if you have any preference: tuna, chicken, seafood, ham/cheese.
Pick up included at hotels located in Ponta Delgada. The transport for the group will be a 9-seat van of 9 seat with air conditioning to ensure comfort.
Pick-up: Pickup is included in hotels located in the city of Ponta Delgada. If you are staying outside of Ponta Delgada, you will be provided with either pick up options for an extra cost or a meeting point location.
Terms and Conditions
Cancellations only up to 3 days prior to activity.
Earn $500*
to travel with us
Join our Travel Rewards program and receive $500 just for signing up! As a Travel Rewards Member, you'll receive exclusive offers and early access to special deals and sales.