Climbing Pico mountain: Overnight
Location: Pico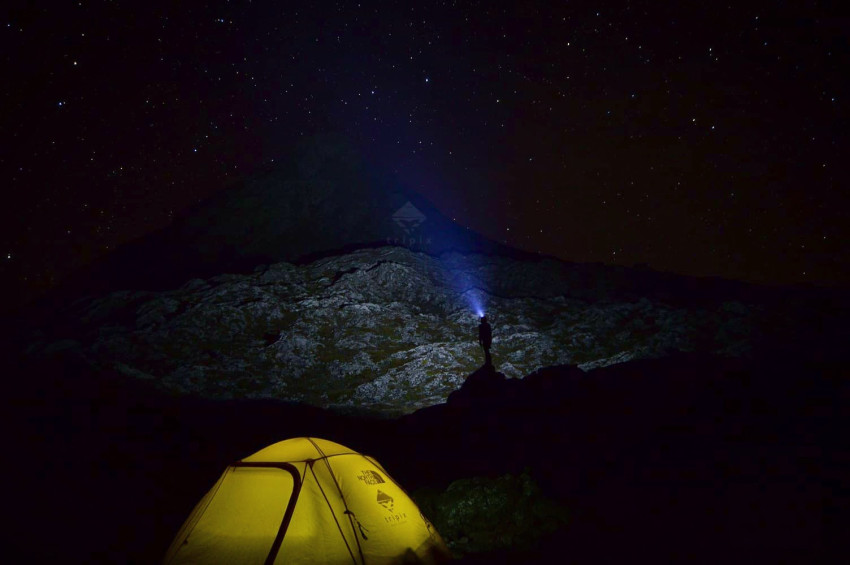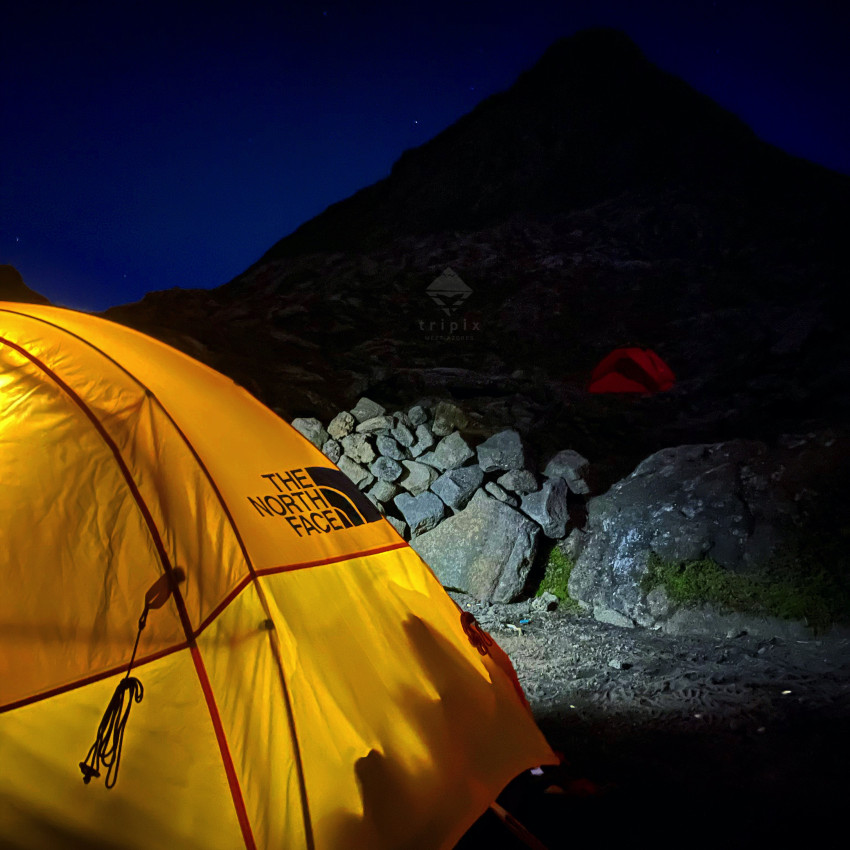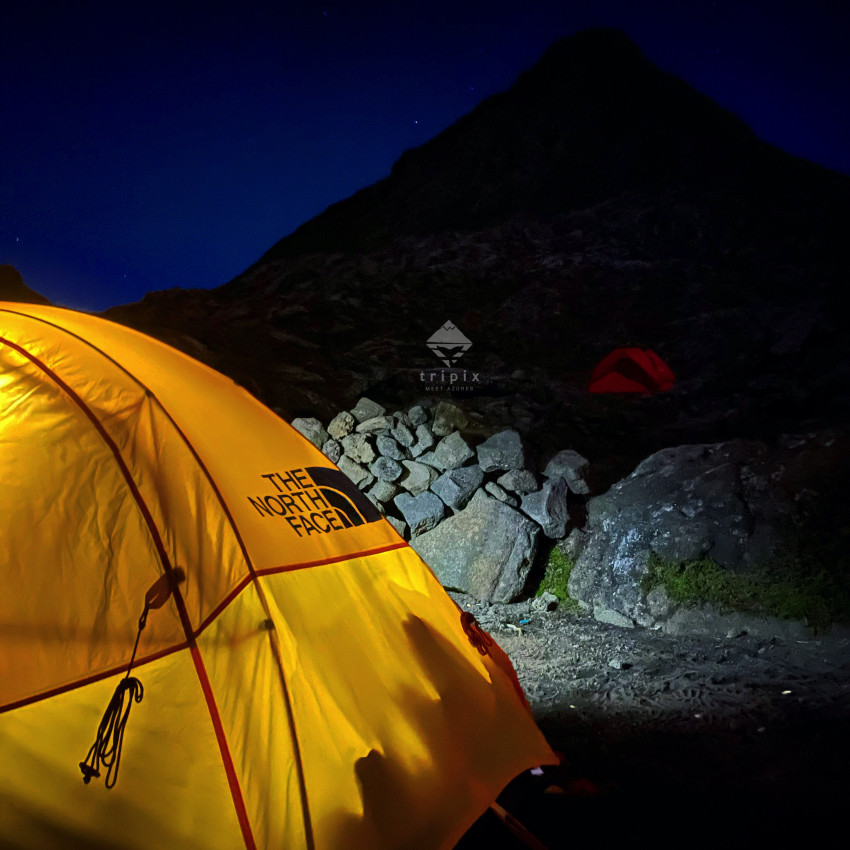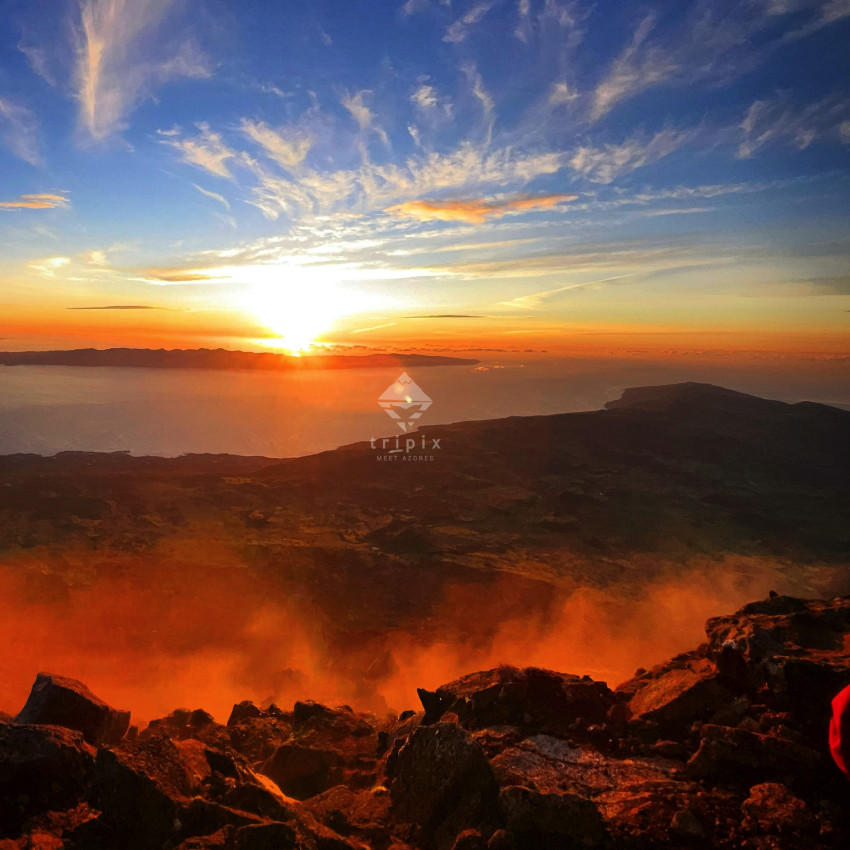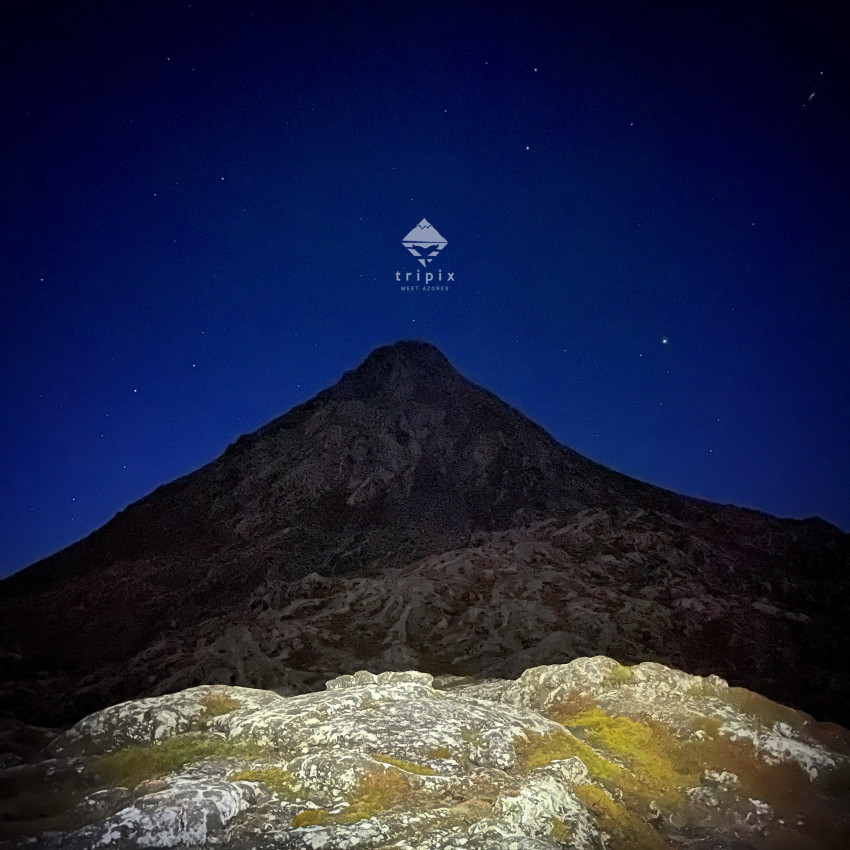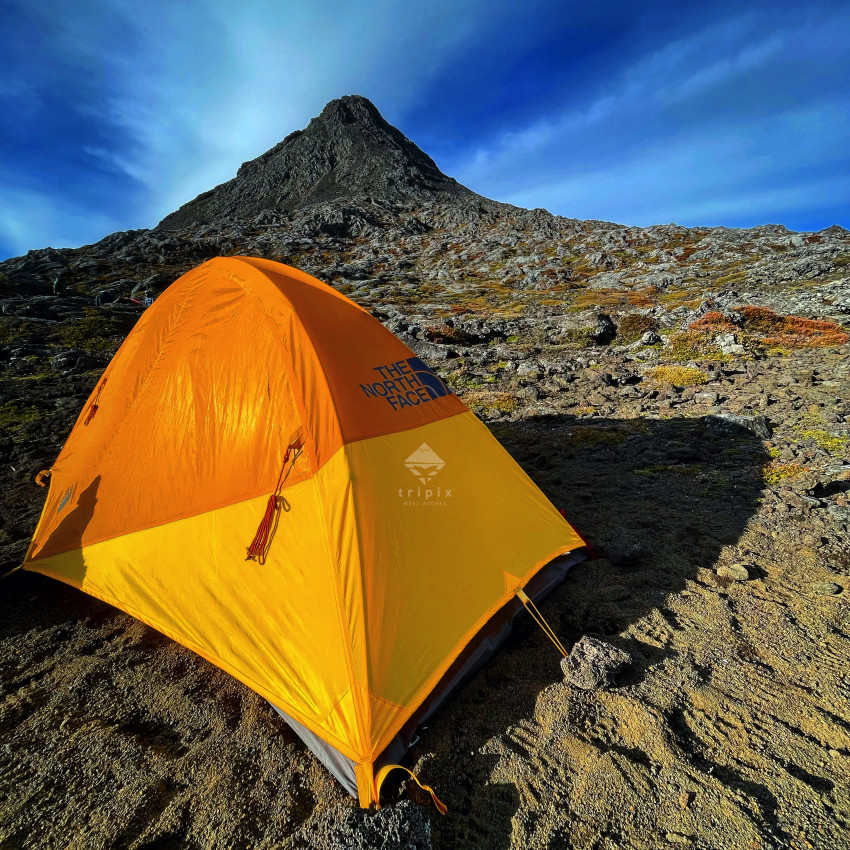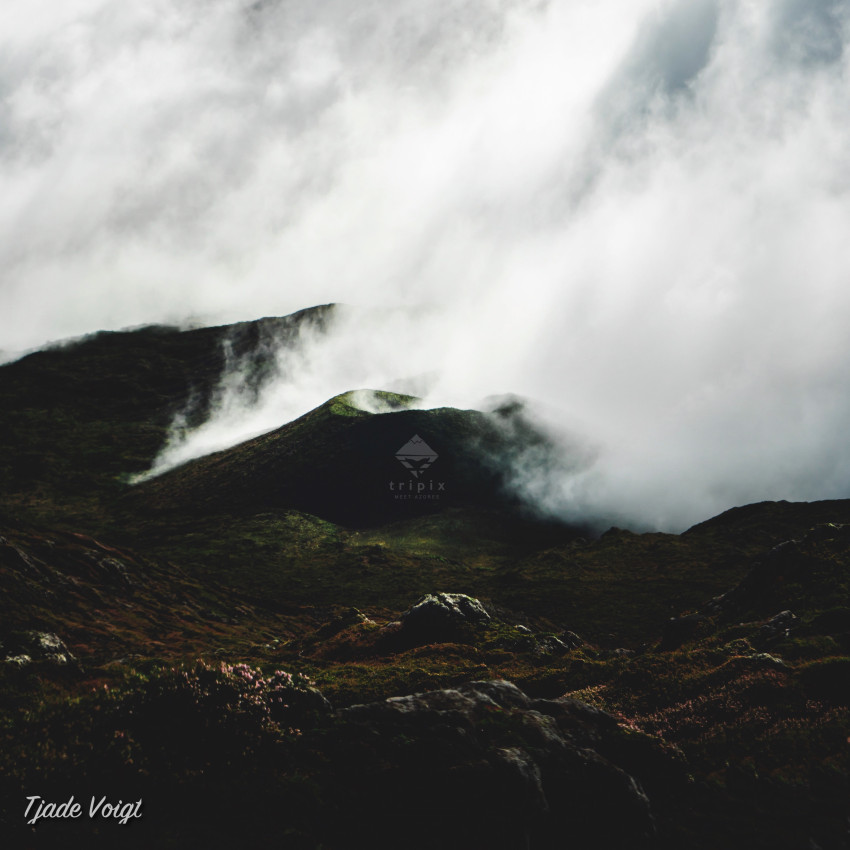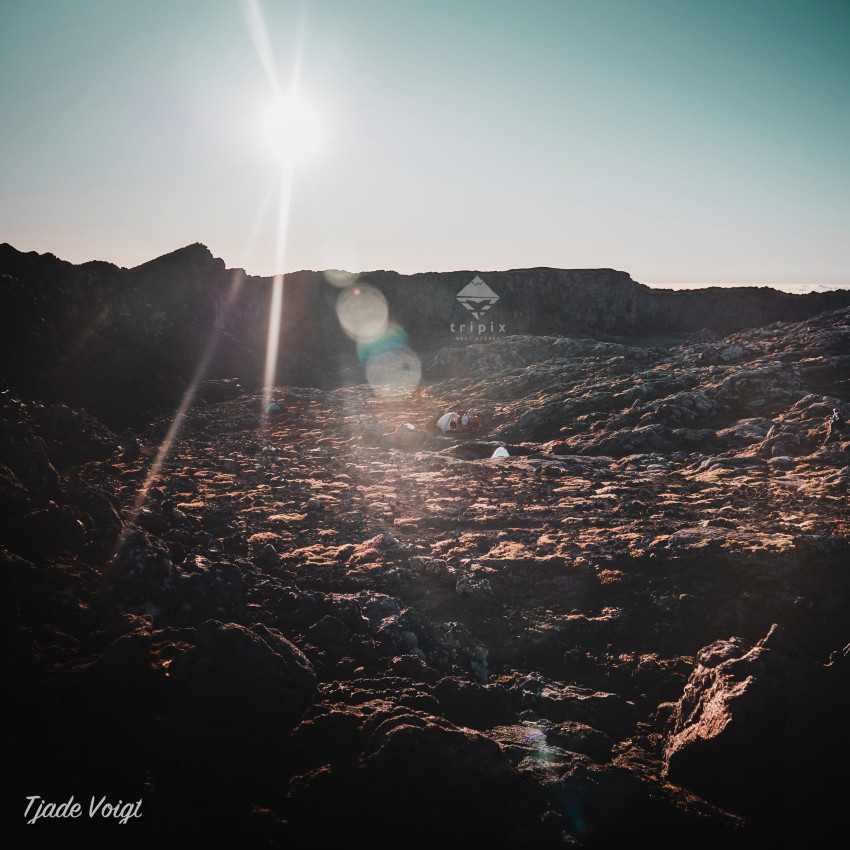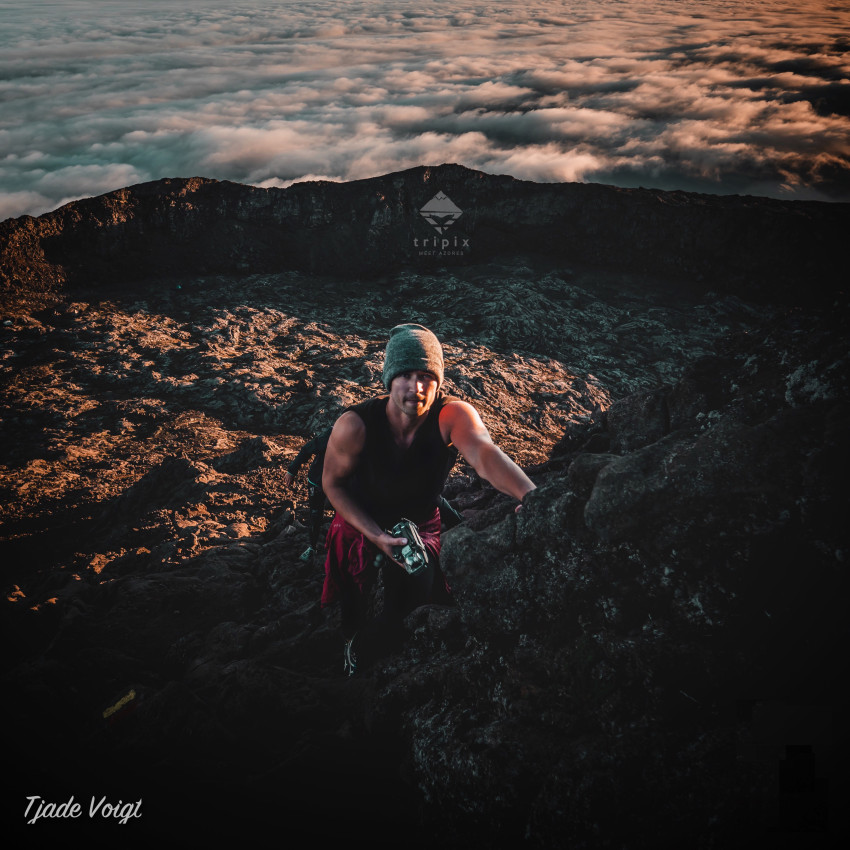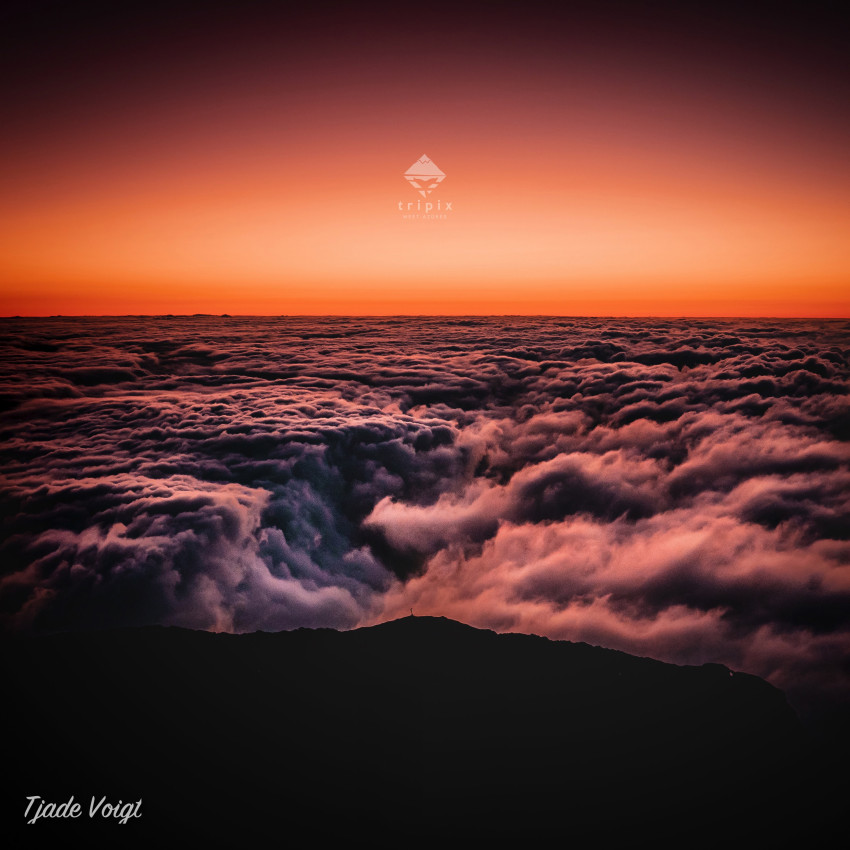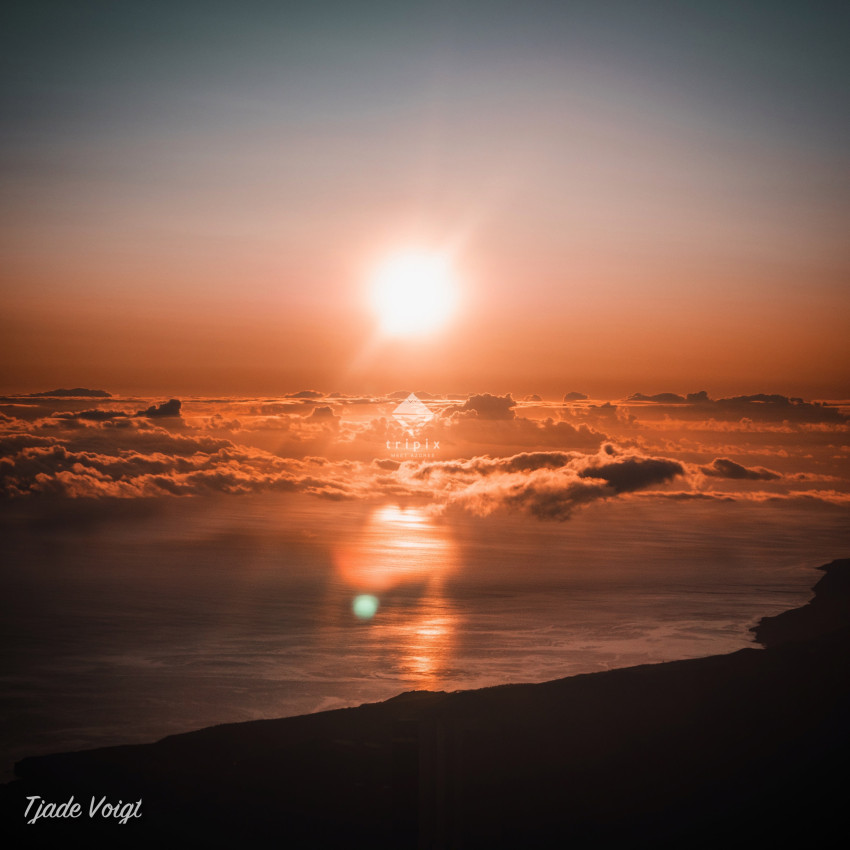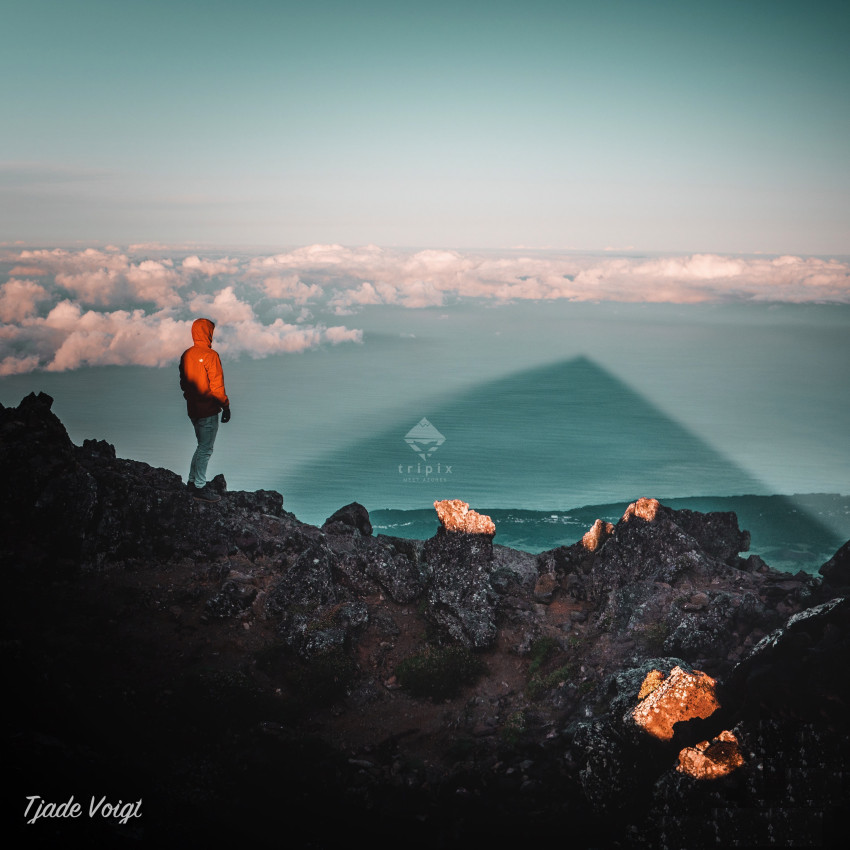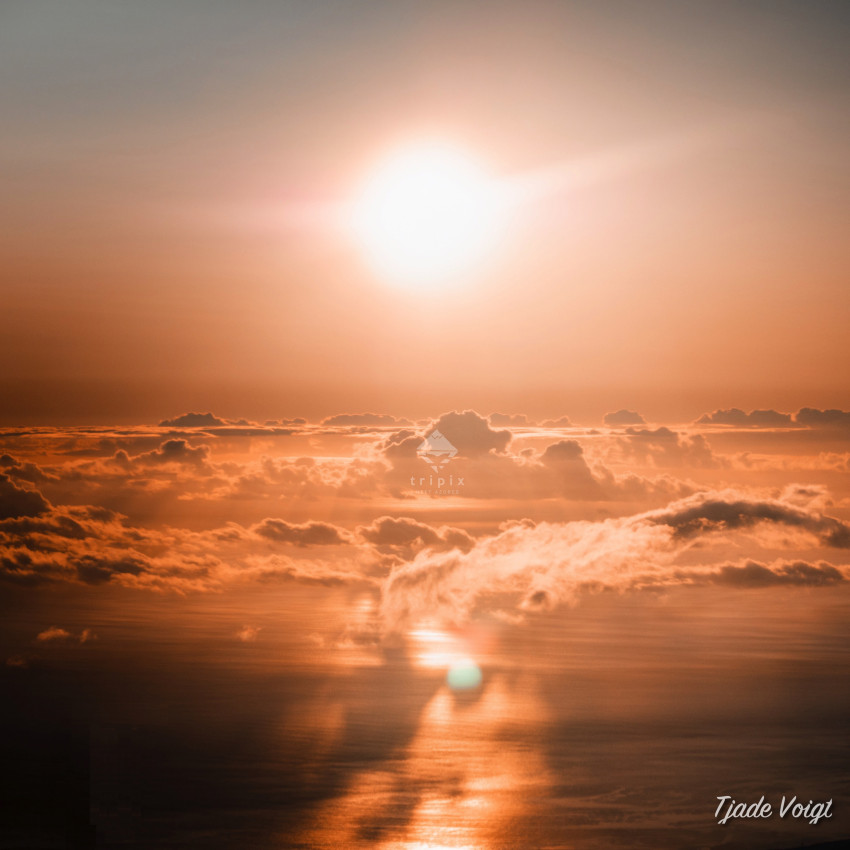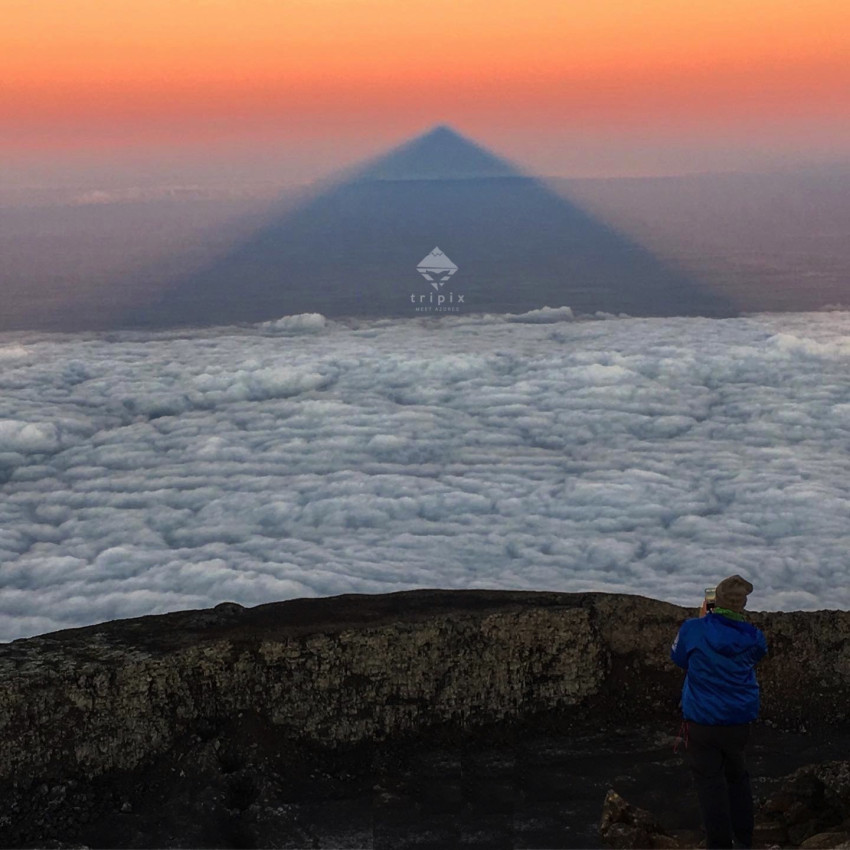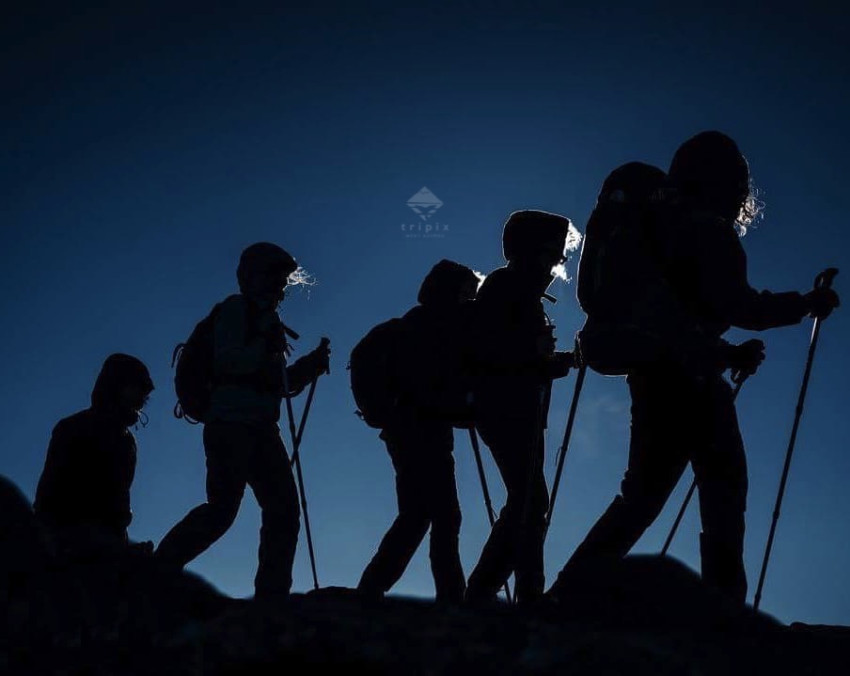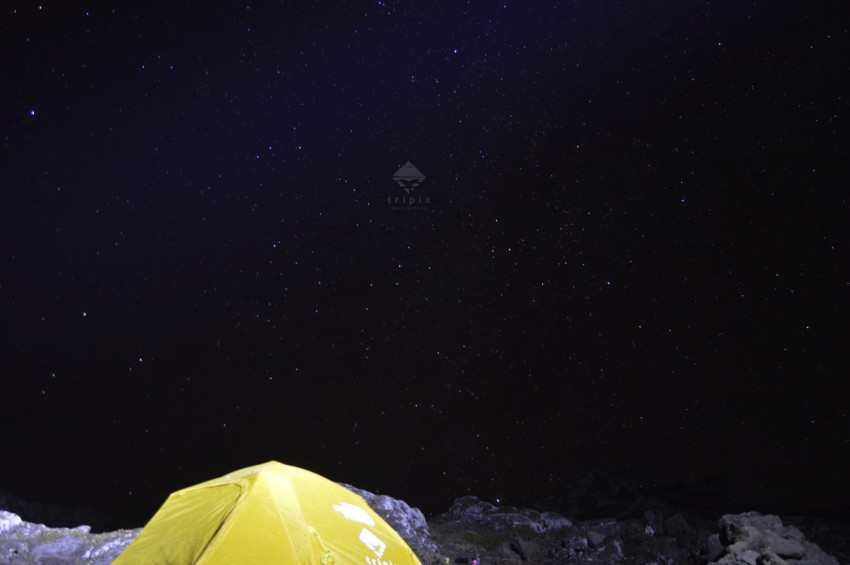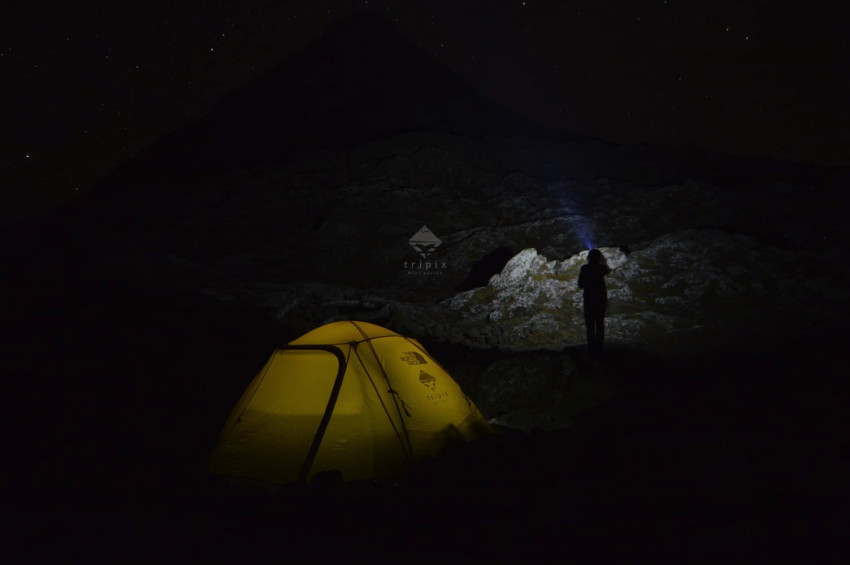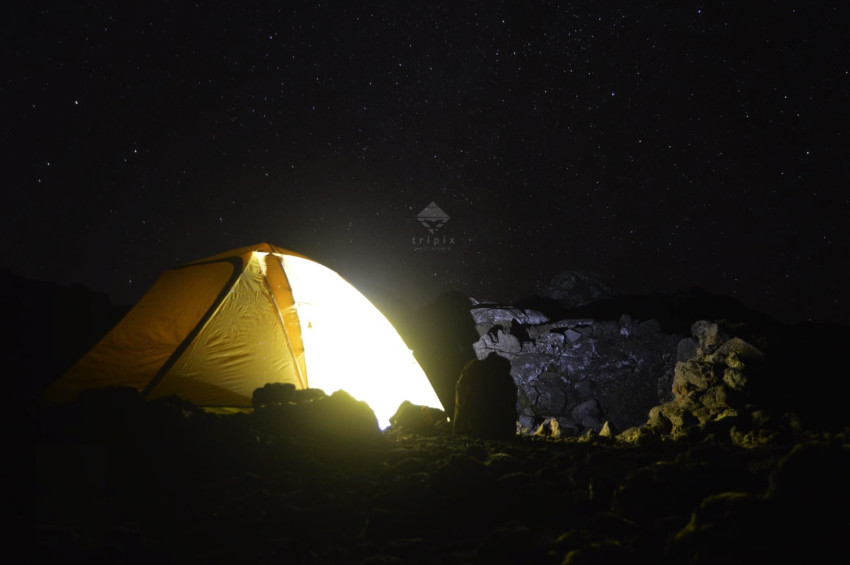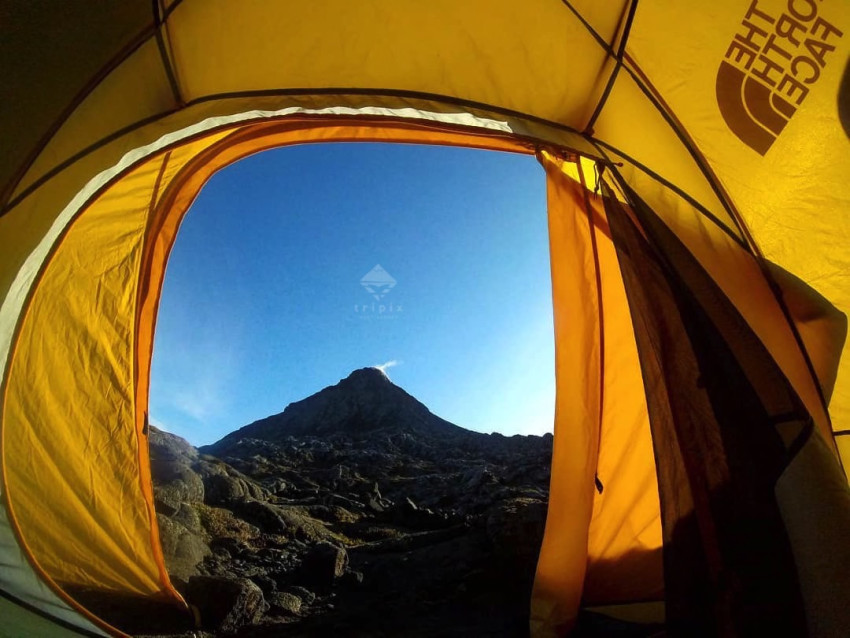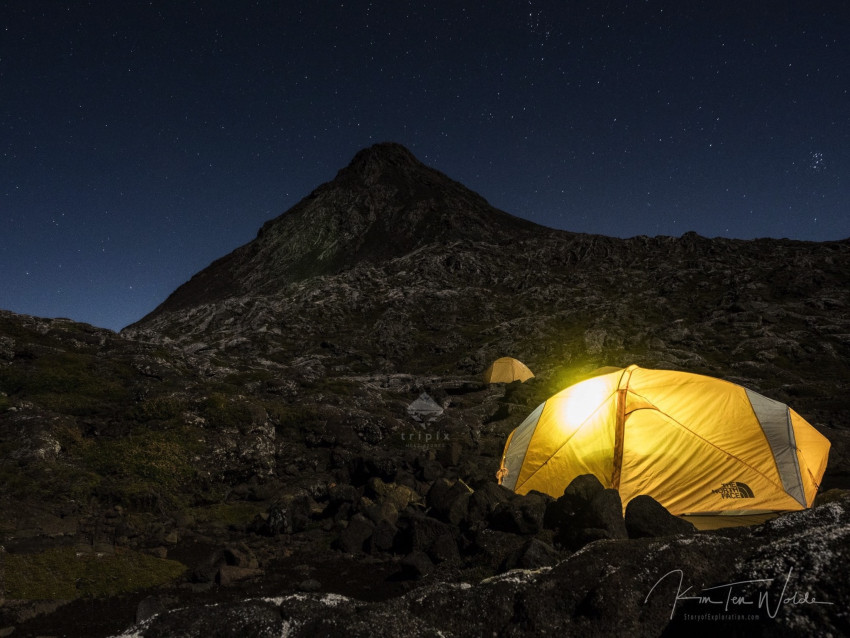 Choose your schedule
04:00 PM - 12:00 PM
$411.32
Choose your schedule
04:00 PM - 12:00 PM
$411.32
Choose your schedule
04:00 PM - 12:00 PM
$411.32
Choose your schedule
04:00 PM - 12:00 PM
$411.32
Choose your schedule
04:00 PM - 12:00 PM
$411.32
Choose your schedule
04:00 PM - 12:00 PM
$411.32
Choose your schedule
04:00 PM - 12:00 PM
$411.32
Choose your schedule
04:00 PM - 12:00 PM
$411.32
Choose your schedule
04:00 PM - 12:00 PM
$411.32
Choose your schedule
04:00 PM - 12:00 PM
$411.32
Choose your schedule
04:00 PM - 12:00 PM
$411.32
Choose your schedule
04:00 PM - 12:00 PM
$411.32
Choose your schedule
04:00 PM - 12:00 PM
$411.32
Choose your schedule
04:00 PM - 12:00 PM
$411.32
Choose your schedule
04:00 PM - 12:00 PM
$411.32
Choose your schedule
04:00 PM - 12:00 PM
$411.32
Choose your schedule
04:00 PM - 12:00 PM
$411.32
Choose your schedule
04:00 PM - 12:00 PM
$411.32
Choose your schedule
04:00 PM - 12:00 PM
$411.32
Choose your schedule
04:00 PM - 12:00 PM
$411.32
Choose your schedule
04:00 PM - 12:00 PM
$411.32
Choose your schedule
04:00 PM - 12:00 PM
$411.32
Choose your schedule
04:00 PM - 12:00 PM
$411.32
Choose your schedule
04:00 PM - 12:00 PM
$411.32
Choose your schedule
04:00 PM - 12:00 PM
$411.32
Choose your schedule
04:00 PM - 12:00 PM
$411.32
Choose your schedule
04:00 PM - 12:00 PM
$411.32
Choose your schedule
04:00 PM - 12:00 PM
$411.32
Choose your schedule
04:00 PM - 12:00 PM
$411.32
Choose your schedule
04:00 PM - 12:00 PM
$411.32
Choose your schedule
04:00 PM - 12:00 PM
$411.32
Choose your schedule
04:00 PM - 12:00 PM
$411.32
Choose your schedule
04:00 PM - 12:00 PM
$411.32
Choose your schedule
04:00 PM - 12:00 PM
$411.32
Choose your schedule
04:00 PM - 12:00 PM
$411.32
Choose your schedule
04:00 PM - 12:00 PM
$411.32
Choose your schedule
04:00 PM - 12:00 PM
$411.32
Choose your schedule
04:00 PM - 12:00 PM
$411.32
Choose your schedule
04:00 PM - 12:00 PM
$411.32
Choose your schedule
04:00 PM - 12:00 PM
$411.32
Choose your schedule
04:00 PM - 12:00 PM
$411.32
Choose your schedule
04:00 PM - 12:00 PM
$411.32
Choose your schedule
04:00 PM - 12:00 PM
$411.32
Choose your schedule
04:00 PM - 12:00 PM
$411.32
Choose your schedule
04:00 PM - 12:00 PM
$411.32
Choose your schedule
04:00 PM - 12:00 PM
$411.32
Choose your schedule
04:00 PM - 12:00 PM
$411.32
Choose your schedule
04:00 PM - 12:00 PM
$411.32
Choose your schedule
04:00 PM - 12:00 PM
$411.32
Choose your schedule
04:00 PM - 12:00 PM
$411.32
Choose your schedule
04:00 PM - 12:00 PM
$411.32
Choose your schedule
04:00 PM - 12:00 PM
$411.32
Choose your schedule
04:00 PM - 12:00 PM
$411.32
Choose your schedule
04:00 PM - 12:00 PM
$411.32
Choose your schedule
04:00 PM - 12:00 PM
$411.32
Choose your schedule
04:00 PM - 12:00 PM
$411.32
Choose your schedule
04:00 PM - 12:00 PM
$411.32
Choose your schedule
04:00 PM - 12:00 PM
$411.32
Choose your schedule
04:00 PM - 12:00 PM
$411.32
Choose your schedule
04:00 PM - 12:00 PM
$411.32
Choose your schedule
04:00 PM - 12:00 PM
$411.32
Choose your schedule
04:00 PM - 12:00 PM
$411.32
Choose your schedule
04:00 PM - 12:00 PM
$411.32
Choose your schedule
04:00 PM - 12:00 PM
$411.32
Choose your schedule
04:00 PM - 12:00 PM
$411.32
Choose your schedule
04:00 PM - 12:00 PM
$411.32
Choose your schedule
04:00 PM - 12:00 PM
$411.32
Choose your schedule
04:00 PM - 12:00 PM
$411.32
Choose your schedule
04:00 PM - 12:00 PM
$411.32
Choose your schedule
04:00 PM - 12:00 PM
$411.32
Choose your schedule
04:00 PM - 12:00 PM
$411.32
Choose your schedule
04:00 PM - 12:00 PM
$411.32
Choose your schedule
04:00 PM - 12:00 PM
$411.32
Choose your schedule
04:00 PM - 12:00 PM
$411.32
Choose your schedule
04:00 PM - 12:00 PM
$411.32
Choose your schedule
04:00 PM - 12:00 PM
$411.32
Choose your schedule
04:00 PM - 12:00 PM
$411.32
Choose your schedule
04:00 PM - 12:00 PM
$411.32
Choose your schedule
04:00 PM - 12:00 PM
$411.32
Choose your schedule
04:00 PM - 12:00 PM
$411.32
Choose your schedule
04:00 PM - 12:00 PM
$411.32
Choose your schedule
04:00 PM - 12:00 PM
$411.32
Choose your schedule
04:00 PM - 12:00 PM
$411.32
Choose your schedule
04:00 PM - 12:00 PM
$411.32
Choose your schedule
04:00 PM - 12:00 PM
$411.32
Choose your schedule
04:00 PM - 12:00 PM
$411.32
Choose your schedule
04:00 PM - 12:00 PM
$411.32
Choose your schedule
04:00 PM - 12:00 PM
$411.32
Choose your schedule
04:00 PM - 12:00 PM
$411.32
Choose your schedule
04:00 PM - 12:00 PM
$411.32
Choose your schedule
04:00 PM - 12:00 PM
$411.32
Choose your schedule
04:00 PM - 12:00 PM
$411.32
Choose your schedule
04:00 PM - 12:00 PM
$411.32
Choose your schedule
04:00 PM - 12:00 PM
$411.32
Choose your schedule
04:00 PM - 12:00 PM
$411.32
Choose your schedule
04:00 PM - 12:00 PM
$411.32
Choose your schedule
04:00 PM - 12:00 PM
$411.32
Choose your schedule
04:00 PM - 12:00 PM
$411.32
Choose your schedule
04:00 PM - 12:00 PM
$411.32
Choose your schedule
04:00 PM - 12:00 PM
$411.32
Choose your schedule
04:00 PM - 12:00 PM
$411.32
Choose your schedule
04:00 PM - 12:00 PM
$411.32
Choose your schedule
04:00 PM - 12:00 PM
$411.32
Choose your schedule
04:00 PM - 12:00 PM
$411.32
Choose your schedule
04:00 PM - 12:00 PM
$411.32
Choose your schedule
04:00 PM - 12:00 PM
$411.32
Choose your schedule
04:00 PM - 12:00 PM
$411.32
Choose your schedule
04:00 PM - 12:00 PM
$411.32
Choose your schedule
04:00 PM - 12:00 PM
$411.32
Choose your schedule
04:00 PM - 12:00 PM
$411.32
Choose your schedule
04:00 PM - 12:00 PM
$411.32
Choose your schedule
04:00 PM - 12:00 PM
$411.32
Choose your schedule
04:00 PM - 12:00 PM
$411.32
Choose your schedule
04:00 PM - 12:00 PM
$411.32
Choose your schedule
04:00 PM - 12:00 PM
$411.32
Choose your schedule
04:00 PM - 12:00 PM
$411.32
Choose your schedule
04:00 PM - 12:00 PM
$411.32
Choose your schedule
04:00 PM - 12:00 PM
$411.32
Choose your schedule
04:00 PM - 12:00 PM
$411.32
Choose your schedule
04:00 PM - 12:00 PM
$411.32
Choose your schedule
04:00 PM - 12:00 PM
$411.32
Choose your schedule
04:00 PM - 12:00 PM
$411.32
Choose your schedule
04:00 PM - 12:00 PM
$411.32
Choose your schedule
04:00 PM - 12:00 PM
$411.32
Choose your schedule
04:00 PM - 12:00 PM
$411.32
Choose your schedule
04:00 PM - 12:00 PM
$411.32
Choose your schedule
04:00 PM - 12:00 PM
$411.32
Choose your schedule
04:00 PM - 12:00 PM
$411.32
Choose your schedule
04:00 PM - 12:00 PM
$411.32
Choose your schedule
04:00 PM - 12:00 PM
$411.32
Choose your schedule
04:00 PM - 12:00 PM
$411.32
Choose your schedule
04:00 PM - 12:00 PM
$411.32
Choose your schedule
04:00 PM - 12:00 PM
$411.32
Choose your schedule
04:00 PM - 12:00 PM
$411.32
Choose your schedule
04:00 PM - 12:00 PM
$411.32
Choose your schedule
04:00 PM - 12:00 PM
$411.32
Choose your schedule
04:00 PM - 12:00 PM
$411.32
Choose your schedule
04:00 PM - 12:00 PM
$411.32
Choose your schedule
04:00 PM - 12:00 PM
$411.32
Choose your schedule
04:00 PM - 12:00 PM
$411.32
Choose your schedule
04:00 PM - 12:00 PM
$411.32
Choose your schedule
04:00 PM - 12:00 PM
$411.32
Choose your schedule
04:00 PM - 12:00 PM
$411.32
Choose your schedule
04:00 PM - 12:00 PM
$411.32
Choose your schedule
04:00 PM - 12:00 PM
$411.32
Choose your schedule
04:00 PM - 12:00 PM
$411.32
Choose your schedule
04:00 PM - 12:00 PM
$411.32
Choose your schedule
04:00 PM - 12:00 PM
$411.32
Choose your schedule
04:00 PM - 12:00 PM
$411.32
Choose your schedule
04:00 PM - 12:00 PM
$411.32
Choose your schedule
04:00 PM - 12:00 PM
$411.32
Choose your schedule
04:00 PM - 12:00 PM
$411.32
Choose your schedule
04:00 PM - 12:00 PM
$411.32
Choose your schedule
04:00 PM - 12:00 PM
$411.32
Choose your schedule
04:00 PM - 12:00 PM
$411.32
Choose your schedule
04:00 PM - 12:00 PM
$411.32
Choose your schedule
04:00 PM - 12:00 PM
$411.32
Choose your schedule
04:00 PM - 12:00 PM
$411.32
Choose your schedule
04:00 PM - 12:00 PM
$411.32
Choose your schedule
04:00 PM - 12:00 PM
$411.32
Choose your schedule
04:00 PM - 12:00 PM
$411.32
Choose your schedule
04:00 PM - 12:00 PM
$411.32
Choose your schedule
04:00 PM - 12:00 PM
$411.32
Choose your schedule
04:00 PM - 12:00 PM
$411.32
Choose your schedule
04:00 PM - 12:00 PM
$411.32
Choose your schedule
04:00 PM - 12:00 PM
$411.32
Choose your schedule
04:00 PM - 12:00 PM
$411.32
Choose your schedule
04:00 PM - 12:00 PM
$411.32
Choose your schedule
04:00 PM - 12:00 PM
$411.32
Choose your schedule
04:00 PM - 12:00 PM
$411.32
Choose your schedule
04:00 PM - 12:00 PM
$411.32
Choose your schedule
04:00 PM - 12:00 PM
$411.32
Choose your schedule
04:00 PM - 12:00 PM
$411.32
Choose your schedule
04:00 PM - 12:00 PM
$411.32
Choose your schedule
04:00 PM - 12:00 PM
$411.32
Choose your schedule
04:00 PM - 12:00 PM
$411.32
Choose your schedule
04:00 PM - 12:00 PM
$411.32
Choose your schedule
04:00 PM - 12:00 PM
$411.32
Choose your schedule
04:00 PM - 12:00 PM
$411.32
Choose your schedule
04:00 PM - 12:00 PM
$411.32
Choose your schedule
04:00 PM - 12:00 PM
$411.32
Choose your schedule
04:00 PM - 12:00 PM
$411.32
Choose your schedule
04:00 PM - 12:00 PM
$411.32
Choose your schedule
04:00 PM - 12:00 PM
$411.32
Choose your schedule
04:00 PM - 12:00 PM
$411.32
Choose your schedule
04:00 PM - 12:00 PM
$411.32
Choose your schedule
04:00 PM - 12:00 PM
$411.32
Choose your schedule
04:00 PM - 12:00 PM
$411.32
Choose your schedule
04:00 PM - 12:00 PM
$411.32
Choose your schedule
04:00 PM - 12:00 PM
$411.32
Choose your schedule
04:00 PM - 12:00 PM
$411.32
Choose your schedule
04:00 PM - 12:00 PM
$411.32
Choose your schedule
04:00 PM - 12:00 PM
$411.32
Choose your schedule
04:00 PM - 12:00 PM
$411.32
Choose your schedule
04:00 PM - 12:00 PM
$411.32
Choose your schedule
04:00 PM - 12:00 PM
$411.32
Choose your schedule
04:00 PM - 12:00 PM
$411.32
Choose your schedule
04:00 PM - 12:00 PM
$411.32
Choose your schedule
04:00 PM - 12:00 PM
$411.32
Choose your schedule
04:00 PM - 12:00 PM
$411.32
Choose your schedule
04:00 PM - 12:00 PM
$411.32
Choose your schedule
04:00 PM - 12:00 PM
$411.32
Choose your schedule
04:00 PM - 12:00 PM
$411.32
Choose your schedule
04:00 PM - 12:00 PM
$411.32
Choose your schedule
04:00 PM - 12:00 PM
$411.32
Choose your schedule
04:00 PM - 12:00 PM
$411.32
Choose your schedule
04:00 PM - 12:00 PM
$411.32
Choose your schedule
04:00 PM - 12:00 PM
$411.32
Choose your schedule
04:00 PM - 12:00 PM
$411.32
Choose your schedule
04:00 PM - 12:00 PM
$411.32
Choose your schedule
04:00 PM - 12:00 PM
$411.32
Choose your schedule
04:00 PM - 12:00 PM
$411.32
Choose your schedule
04:00 PM - 12:00 PM
$411.32
Choose your schedule
04:00 PM - 12:00 PM
$411.32
Choose your schedule
04:00 PM - 12:00 PM
$411.32
Choose your schedule
04:00 PM - 12:00 PM
$411.32
Choose your schedule
04:00 PM - 12:00 PM
$411.32
Choose your schedule
04:00 PM - 12:00 PM
$411.32
Choose your schedule
04:00 PM - 12:00 PM
$411.32
Choose your schedule
04:00 PM - 12:00 PM
$411.32
Choose your schedule
04:00 PM - 12:00 PM
$411.32
Choose your schedule
04:00 PM - 12:00 PM
$411.32
Choose your schedule
04:00 PM - 12:00 PM
$411.32
Choose your schedule
04:00 PM - 12:00 PM
$411.32
Choose your schedule
04:00 PM - 12:00 PM
$411.32
Choose your schedule
04:00 PM - 12:00 PM
$411.32
Choose your schedule
04:00 PM - 12:00 PM
$411.32
Choose your schedule
04:00 PM - 12:00 PM
$411.32
Choose your schedule
04:00 PM - 12:00 PM
$411.32
Choose your schedule
04:00 PM - 12:00 PM
$411.32
Choose your schedule
04:00 PM - 12:00 PM
$411.32
Choose your schedule
04:00 PM - 12:00 PM
$411.32
Choose your schedule
04:00 PM - 12:00 PM
$411.32
Choose your schedule
04:00 PM - 12:00 PM
$411.32
Choose your schedule
04:00 PM - 12:00 PM
$411.32
Choose your schedule
04:00 PM - 12:00 PM
$411.32
Choose your schedule
04:00 PM - 12:00 PM
$411.32
Choose your schedule
04:00 PM - 12:00 PM
$411.32
Choose your schedule
04:00 PM - 12:00 PM
$411.32
Choose your schedule
04:00 PM - 12:00 PM
$411.32
Choose your schedule
04:00 PM - 12:00 PM
$411.32
Choose your schedule
04:00 PM - 12:00 PM
$411.32
Choose your schedule
04:00 PM - 12:00 PM
$411.32
Choose your schedule
04:00 PM - 12:00 PM
$411.32
Choose your schedule
04:00 PM - 12:00 PM
$411.32
Choose your schedule
04:00 PM - 12:00 PM
$411.32
Choose your schedule
04:00 PM - 12:00 PM
$411.32
Choose your schedule
04:00 PM - 12:00 PM
$411.32
Choose your schedule
04:00 PM - 12:00 PM
$411.32
Choose your schedule
04:00 PM - 12:00 PM
$411.32
Choose your schedule
04:00 PM - 12:00 PM
$411.32
Choose your schedule
04:00 PM - 12:00 PM
$411.32
Choose your schedule
04:00 PM - 12:00 PM
$411.32
Choose your schedule
04:00 PM - 12:00 PM
$411.32
Choose your schedule
04:00 PM - 12:00 PM
$411.32
Choose your schedule
04:00 PM - 12:00 PM
$411.32
Choose your schedule
04:00 PM - 12:00 PM
$411.32
Choose your schedule
04:00 PM - 12:00 PM
$411.32
Choose your schedule
04:00 PM - 12:00 PM
$411.32
Choose your schedule
04:00 PM - 12:00 PM
$411.32
Choose your schedule
04:00 PM - 12:00 PM
$411.32
Choose your schedule
04:00 PM - 12:00 PM
$411.32
Choose your schedule
04:00 PM - 12:00 PM
$411.32
Choose your schedule
04:00 PM - 12:00 PM
$411.32
Choose your schedule
04:00 PM - 12:00 PM
$411.32
Choose your schedule
04:00 PM - 12:00 PM
$411.32
Choose your schedule
04:00 PM - 12:00 PM
$411.32
Choose your schedule
04:00 PM - 12:00 PM
$411.32
Choose your schedule
04:00 PM - 12:00 PM
$411.32
Choose your schedule
04:00 PM - 12:00 PM
$411.32
Choose your schedule
04:00 PM - 12:00 PM
$411.32
Choose your schedule
04:00 PM - 12:00 PM
$411.32
Choose your schedule
04:00 PM - 12:00 PM
$411.32
Choose your schedule
04:00 PM - 12:00 PM
$411.32
Choose your schedule
04:00 PM - 12:00 PM
$411.32
Choose your schedule
04:00 PM - 12:00 PM
$411.32
Choose your schedule
04:00 PM - 12:00 PM
$411.32
Choose your schedule
04:00 PM - 12:00 PM
$411.32
Choose your schedule
04:00 PM - 12:00 PM
$411.32
Choose your schedule
04:00 PM - 12:00 PM
$411.32
Choose your schedule
04:00 PM - 12:00 PM
$411.32
Choose your schedule
04:00 PM - 12:00 PM
$411.32
Choose your schedule
04:00 PM - 12:00 PM
$411.32
Choose your schedule
04:00 PM - 12:00 PM
$411.32
Choose your schedule
04:00 PM - 12:00 PM
$411.32
Choose your schedule
04:00 PM - 12:00 PM
$411.32
Choose your schedule
04:00 PM - 12:00 PM
$411.32
Choose your schedule
04:00 PM - 12:00 PM
$411.32
Choose your schedule
04:00 PM - 12:00 PM
$411.32
Choose your schedule
04:00 PM - 12:00 PM
$411.32
Choose your schedule
04:00 PM - 12:00 PM
$411.32
Choose your schedule
04:00 PM - 12:00 PM
$411.32
Choose your schedule
04:00 PM - 12:00 PM
$411.32
Choose your schedule
04:00 PM - 12:00 PM
$411.32
Choose your schedule
04:00 PM - 12:00 PM
$411.32
Choose your schedule
04:00 PM - 12:00 PM
$411.32
Choose your schedule
04:00 PM - 12:00 PM
$411.32
Choose your schedule
04:00 PM - 12:00 PM
$411.32
Choose your schedule
04:00 PM - 12:00 PM
$411.32
Choose your schedule
04:00 PM - 12:00 PM
$411.32
Choose your schedule
04:00 PM - 12:00 PM
$411.32
Choose your schedule
04:00 PM - 12:00 PM
$411.32
Choose your schedule
04:00 PM - 12:00 PM
$411.32
Choose your schedule
04:00 PM - 12:00 PM
$411.32
Choose your schedule
04:00 PM - 12:00 PM
$411.32
Choose your schedule
04:00 PM - 12:00 PM
$411.32
Choose your schedule
04:00 PM - 12:00 PM
$411.32
Choose your schedule
04:00 PM - 12:00 PM
$411.32
Choose your schedule
04:00 PM - 12:00 PM
$411.32
Choose your schedule
04:00 PM - 12:00 PM
$411.32
Choose your schedule
04:00 PM - 12:00 PM
$411.32
Choose your schedule
04:00 PM - 12:00 PM
$411.32
Choose your schedule
04:00 PM - 12:00 PM
$411.32
Choose your schedule
04:00 PM - 12:00 PM
$411.32
Choose your schedule
04:00 PM - 12:00 PM
$411.32
Choose your schedule
04:00 PM - 12:00 PM
$411.32
Choose your schedule
04:00 PM - 12:00 PM
$411.32
Choose your schedule
04:00 PM - 12:00 PM
$411.32
Choose your schedule
04:00 PM - 12:00 PM
$411.32
Choose your schedule
04:00 PM - 12:00 PM
$411.32
Choose your schedule
04:00 PM - 12:00 PM
$411.32
Choose your schedule
04:00 PM - 12:00 PM
$411.32
Choose your schedule
04:00 PM - 12:00 PM
$411.32
Choose your schedule
04:00 PM - 12:00 PM
$411.32
Choose your schedule
04:00 PM - 12:00 PM
$411.32
Choose your schedule
04:00 PM - 12:00 PM
$411.32
Choose your schedule
04:00 PM - 12:00 PM
$411.32
Choose your schedule
04:00 PM - 12:00 PM
$411.32
Choose your schedule
04:00 PM - 12:00 PM
$411.32
Choose your schedule
04:00 PM - 12:00 PM
$411.32
Choose your schedule
04:00 PM - 12:00 PM
$411.32
Choose your schedule
04:00 PM - 12:00 PM
$411.32
Choose your schedule
04:00 PM - 12:00 PM
$411.32
Choose your schedule
04:00 PM - 12:00 PM
$411.32
Choose your schedule
04:00 PM - 12:00 PM
$411.32
Choose your schedule
04:00 PM - 12:00 PM
$411.32
Choose your schedule
04:00 PM - 12:00 PM
$411.32
Choose your schedule
04:00 PM - 12:00 PM
$411.32
Choose your schedule
04:00 PM - 12:00 PM
$411.32
Choose your schedule
04:00 PM - 12:00 PM
$411.32
Choose your schedule
04:00 PM - 12:00 PM
$411.32
Choose your schedule
04:00 PM - 12:00 PM
$411.32
Choose your schedule
04:00 PM - 12:00 PM
$411.32
Choose your schedule
04:00 PM - 12:00 PM
$411.32
Choose your schedule
04:00 PM - 12:00 PM
$411.32
Choose your schedule
04:00 PM - 12:00 PM
$411.32
Choose your schedule
04:00 PM - 12:00 PM
$411.32
Choose your schedule
04:00 PM - 12:00 PM
$411.32
Choose your schedule
04:00 PM - 12:00 PM
$411.32
Choose your schedule
04:00 PM - 12:00 PM
$411.32
Choose your schedule
04:00 PM - 12:00 PM
$411.32
Choose your schedule
04:00 PM - 12:00 PM
$411.32
Choose your schedule
04:00 PM - 12:00 PM
$411.32
Choose your schedule
04:00 PM - 12:00 PM
$411.32
Choose your schedule
04:00 PM - 12:00 PM
$411.32
Choose your schedule
04:00 PM - 12:00 PM
$411.32
Choose your schedule
04:00 PM - 12:00 PM
$411.32
Choose your schedule
04:00 PM - 12:00 PM
$411.32
Choose your schedule
04:00 PM - 12:00 PM
$411.32
Choose your schedule
04:00 PM - 12:00 PM
$411.32
Choose your schedule
04:00 PM - 12:00 PM
$411.32
Choose your schedule
04:00 PM - 12:00 PM
$411.32
About the Experience
Do you picture yourself sleeping inside the crater of a volcano? This is the proposal of the overnight Pico mountain climb. The ascent is held with the light of the evening in order to enjoy the incomparable sunset and all shades of the last rays of the day...at night we sleep in tents inside the volcano crater, with the sky full of stars and a peace about the size of a universe...the awakening is done before sunrise, so we can enjoy every moment of the most beautiful sunrise at the "top of the world".
Included
Certified Pico Mountain Guide
Pico Mountain access fee
Tent, Matt, Sleeping bag
Headlights
Hike poles
Personal Accident Insurance
Type of tour: full day - 20 hours
Meeting point: During summer months (June, July, August and beginning of September) 06:30 am Casa da Montanha
From October to May the meeting point is in Casa da Montanha at 08:30 am
Casa da Montanha route from São Roque
Casa da Montanha route from Madalena
Casa da Montanha route from Lajes
Notes:
Participants should have good physical preparation. Not recommended for people that have asthma or heart conditions. You should not do this climb if you have practiced diving 12 hours before the climb.
The activity can change due to weather conditions.
Meeting point:
Casa da Montanha - Caminho Florestal nº 9 Candelár
9950-000 - Madalena

Terms and Conditions
All bookings cancellations, will pay a fee of 8€ per person for booking administration costs.
All participants must have good physical condition and motor coordination to participate in the Climb to Pico Mountain and it is imperative to notify Tripix Azores, before confirming the activity, if any of the participants in the group have any physical restrictions, especially in the lower limbs, fear of heights, mental restrictions, heart problems, asthma problems or respiratory sensitivity, diabetes, pregnancy or other health limitations, and must not have been diving 24 hours before the climb.

It is further informed that participants with a sedentary lifestyle will not be able to perform the Ascent to Pico Mountain activity. For adults over 65 years of age who are not used to practicing physical activity, Tripix Azores reserves the right to request a physical exertion exam and the respective medical certificate that guarantees the health conditions to carry out the mountaineering activity.

For any situation, we always suggest physical and mental preparation in advance.
Activity provider policies
Cancellation
Cancellations made up to 1 month in advance, 50% of the deposit will be retained or payment. Cancellations made less than 1 week in advance up to 4 days, 65% of the deposit or payment will be retained. Cancellations within 72 hours prior to the start of the activity, 80% of the amount will be charged. For cancellations in 48 hours before, No-Show or problems with air or sea transport 100% of the activity value will be charged. Cancellations motivated by conditions weather conditions, an amount o
Earn $500*
towards your next trip
Join our Travel Rewards program and receive $500 just for signing up! As a Travel Rewards Member, you'll receive exclusive offers and early access to special deals and sales.