Boat trip: Corvo + Transfers to Caldeirão (lunch not included)
Location: Flores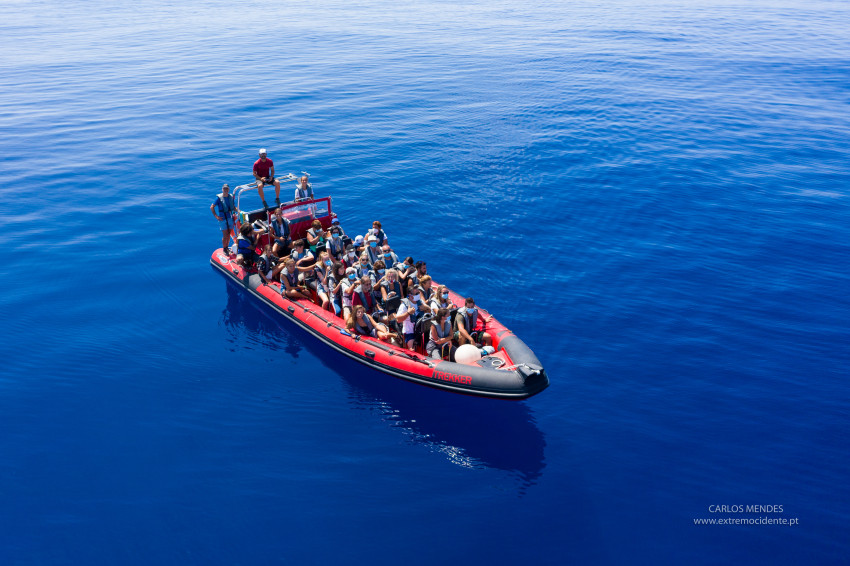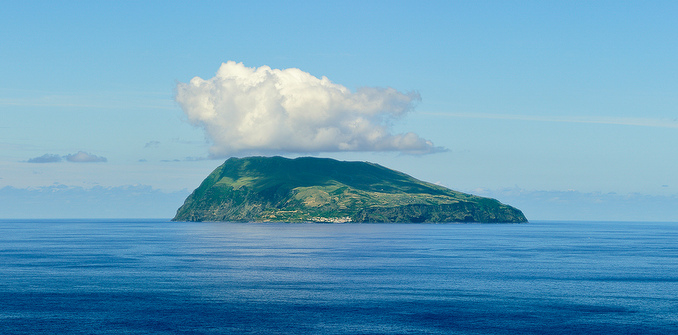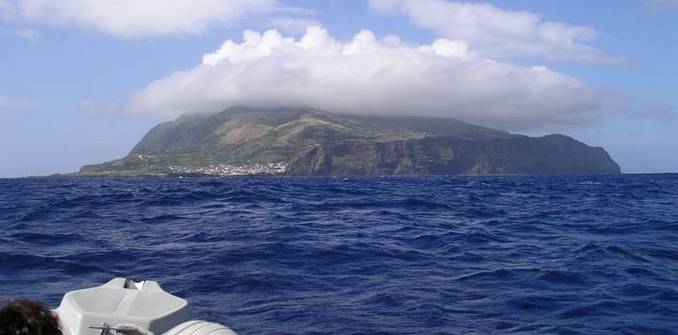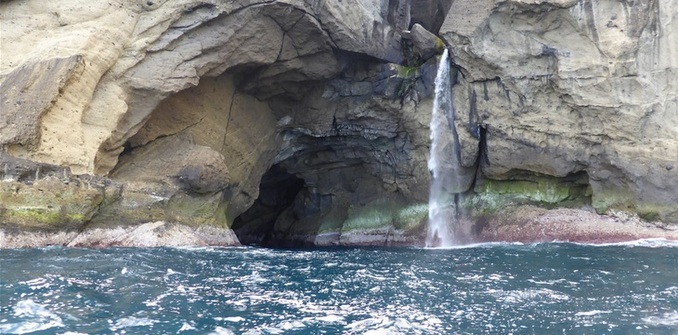 Choose your schedule
09:00 AM - 05:00 PM
$151.58
Choose your schedule
09:00 AM - 05:00 PM
$151.58
Choose your schedule
09:00 AM - 05:00 PM
$151.58
Choose your schedule
09:00 AM - 05:00 PM
$151.58
Choose your schedule
09:00 AM - 05:00 PM
$151.58
Choose your schedule
09:00 AM - 05:00 PM
$151.58
Choose your schedule
09:00 AM - 05:00 PM
$151.58
Choose your schedule
09:00 AM - 05:00 PM
$151.58
Choose your schedule
09:00 AM - 05:00 PM
$151.58
Choose your schedule
09:00 AM - 05:00 PM
$151.58
Choose your schedule
09:00 AM - 05:00 PM
$151.58
Choose your schedule
09:00 AM - 05:00 PM
$151.58
Choose your schedule
09:00 AM - 05:00 PM
$151.58
Choose your schedule
09:00 AM - 05:00 PM
$151.58
Choose your schedule
09:00 AM - 05:00 PM
$151.58
Choose your schedule
09:00 AM - 05:00 PM
$151.58
Choose your schedule
09:00 AM - 05:00 PM
$151.58
Choose your schedule
09:00 AM - 05:00 PM
$151.58
Choose your schedule
09:00 AM - 05:00 PM
$151.58
Choose your schedule
09:00 AM - 05:00 PM
$151.58
Choose your schedule
09:00 AM - 05:00 PM
$151.58
Choose your schedule
09:00 AM - 05:00 PM
$151.58
Choose your schedule
09:00 AM - 05:00 PM
$151.58
Choose your schedule
09:00 AM - 05:00 PM
$151.58
Choose your schedule
09:00 AM - 05:00 PM
$151.58
Choose your schedule
09:00 AM - 05:00 PM
$151.58
Choose your schedule
09:00 AM - 05:00 PM
$151.58
Choose your schedule
09:00 AM - 05:00 PM
$151.58
Choose your schedule
09:00 AM - 05:00 PM
$151.58
Choose your schedule
09:00 AM - 05:00 PM
$151.58
Choose your schedule
09:00 AM - 05:00 PM
$151.58
Choose your schedule
09:00 AM - 05:00 PM
$151.58
Choose your schedule
09:00 AM - 05:00 PM
$151.58
Choose your schedule
09:00 AM - 05:00 PM
$151.58
Choose your schedule
09:00 AM - 05:00 PM
$151.58
Choose your schedule
09:00 AM - 05:00 PM
$151.58
Choose your schedule
09:00 AM - 05:00 PM
$151.58
Choose your schedule
09:00 AM - 05:00 PM
$151.58
Choose your schedule
09:00 AM - 05:00 PM
$151.58
Choose your schedule
09:00 AM - 05:00 PM
$151.58
Choose your schedule
09:00 AM - 05:00 PM
$151.58
Choose your schedule
09:00 AM - 05:00 PM
$151.58
Choose your schedule
09:00 AM - 05:00 PM
$151.58
Choose your schedule
09:00 AM - 05:00 PM
$151.58
Choose your schedule
09:00 AM - 05:00 PM
$151.58
Choose your schedule
09:00 AM - 05:00 PM
$151.58
Choose your schedule
09:00 AM - 05:00 PM
$151.58
Choose your schedule
09:00 AM - 05:00 PM
$151.58
Choose your schedule
09:00 AM - 05:00 PM
$151.58
Choose your schedule
09:00 AM - 05:00 PM
$151.58
Choose your schedule
09:00 AM - 05:00 PM
$151.58
Choose your schedule
09:00 AM - 05:00 PM
$151.58
Choose your schedule
09:00 AM - 05:00 PM
$151.58
Choose your schedule
09:00 AM - 05:00 PM
$151.58
Choose your schedule
09:00 AM - 05:00 PM
$151.58
Choose your schedule
09:00 AM - 05:00 PM
$151.58
Choose your schedule
09:00 AM - 05:00 PM
$151.58
Choose your schedule
09:00 AM - 05:00 PM
$151.58
Choose your schedule
09:00 AM - 05:00 PM
$151.58
Choose your schedule
09:00 AM - 05:00 PM
$151.58
Choose your schedule
09:00 AM - 05:00 PM
$151.58
Choose your schedule
09:00 AM - 05:00 PM
$151.58
Choose your schedule
09:00 AM - 05:00 PM
$151.58
Choose your schedule
09:00 AM - 05:00 PM
$151.58
Choose your schedule
09:00 AM - 05:00 PM
$151.58
Choose your schedule
09:00 AM - 05:00 PM
$151.58
Choose your schedule
09:00 AM - 05:00 PM
$151.58
Choose your schedule
09:00 AM - 05:00 PM
$151.58
Choose your schedule
09:00 AM - 05:00 PM
$151.58
Choose your schedule
09:00 AM - 05:00 PM
$151.58
Choose your schedule
09:00 AM - 05:00 PM
$151.58
Choose your schedule
09:00 AM - 05:00 PM
$151.58
Choose your schedule
09:00 AM - 05:00 PM
$151.58
Choose your schedule
09:00 AM - 05:00 PM
$151.58
Choose your schedule
09:00 AM - 05:00 PM
$151.58
Choose your schedule
09:00 AM - 05:00 PM
$151.58
Choose your schedule
09:00 AM - 05:00 PM
$151.58
Choose your schedule
09:00 AM - 05:00 PM
$151.58
Choose your schedule
09:00 AM - 05:00 PM
$151.58
Choose your schedule
09:00 AM - 05:00 PM
$151.58
Choose your schedule
09:00 AM - 05:00 PM
$151.58
Choose your schedule
09:00 AM - 05:00 PM
$151.58
Choose your schedule
09:00 AM - 05:00 PM
$151.58
Choose your schedule
09:00 AM - 05:00 PM
$151.58
Choose your schedule
09:00 AM - 05:00 PM
$151.58
Choose your schedule
09:00 AM - 05:00 PM
$151.58
Choose your schedule
09:00 AM - 05:00 PM
$151.58
Choose your schedule
09:00 AM - 05:00 PM
$151.58
Choose your schedule
09:00 AM - 05:00 PM
$151.58
Choose your schedule
09:00 AM - 05:00 PM
$151.58
Choose your schedule
09:00 AM - 05:00 PM
$151.58
Choose your schedule
09:00 AM - 05:00 PM
$151.58
Choose your schedule
09:00 AM - 05:00 PM
$151.58
Choose your schedule
09:00 AM - 05:00 PM
$151.58
Choose your schedule
09:00 AM - 05:00 PM
$151.58
Choose your schedule
09:00 AM - 05:00 PM
$151.58
Choose your schedule
09:00 AM - 05:00 PM
$151.58
Choose your schedule
09:00 AM - 05:00 PM
$151.58
Choose your schedule
09:00 AM - 05:00 PM
$151.58
Choose your schedule
09:00 AM - 05:00 PM
$151.58
Choose your schedule
09:00 AM - 05:00 PM
$151.58
Choose your schedule
09:00 AM - 05:00 PM
$151.58
Choose your schedule
09:00 AM - 05:00 PM
$151.58
Choose your schedule
09:00 AM - 05:00 PM
$151.58
Choose your schedule
09:00 AM - 05:00 PM
$151.58
Choose your schedule
09:00 AM - 05:00 PM
$151.58
Choose your schedule
09:00 AM - 05:00 PM
$151.58
Choose your schedule
09:00 AM - 05:00 PM
$151.58
Choose your schedule
09:00 AM - 05:00 PM
$151.58
Choose your schedule
09:00 AM - 05:00 PM
$151.58
Choose your schedule
09:00 AM - 05:00 PM
$151.58
Choose your schedule
09:00 AM - 05:00 PM
$151.58
Choose your schedule
09:00 AM - 05:00 PM
$151.58
Choose your schedule
09:00 AM - 05:00 PM
$151.58
Choose your schedule
09:00 AM - 05:00 PM
$151.58
Choose your schedule
09:00 AM - 05:00 PM
$151.58
Choose your schedule
09:00 AM - 05:00 PM
$151.58
Choose your schedule
09:00 AM - 05:00 PM
$151.58
Choose your schedule
09:00 AM - 05:00 PM
$151.58
Choose your schedule
09:00 AM - 05:00 PM
$151.58
Choose your schedule
09:00 AM - 05:00 PM
$151.58
Choose your schedule
09:00 AM - 05:00 PM
$151.58
Choose your schedule
09:00 AM - 05:00 PM
$151.58
Choose your schedule
09:00 AM - 05:00 PM
$151.58
Choose your schedule
09:00 AM - 05:00 PM
$151.58
Choose your schedule
09:00 AM - 05:00 PM
$151.58
Choose your schedule
09:00 AM - 05:00 PM
$151.58
Choose your schedule
09:00 AM - 05:00 PM
$151.58
Choose your schedule
09:00 AM - 05:00 PM
$151.58
Choose your schedule
09:00 AM - 05:00 PM
$151.58
Choose your schedule
09:00 AM - 05:00 PM
$151.58
Choose your schedule
09:00 AM - 05:00 PM
$151.58
Choose your schedule
09:00 AM - 05:00 PM
$151.58
Choose your schedule
09:00 AM - 05:00 PM
$151.58
Choose your schedule
09:00 AM - 05:00 PM
$151.58
Choose your schedule
09:00 AM - 05:00 PM
$151.58
Choose your schedule
09:00 AM - 05:00 PM
$151.58
Choose your schedule
09:00 AM - 05:00 PM
$151.58
Choose your schedule
09:00 AM - 05:00 PM
$151.58
Choose your schedule
09:00 AM - 05:00 PM
$151.58
Choose your schedule
09:00 AM - 05:00 PM
$151.58
Choose your schedule
09:00 AM - 05:00 PM
$151.58
Choose your schedule
09:00 AM - 05:00 PM
$151.58
Choose your schedule
09:00 AM - 05:00 PM
$151.58
Choose your schedule
09:00 AM - 05:00 PM
$151.58
Choose your schedule
09:00 AM - 05:00 PM
$151.58
Choose your schedule
09:00 AM - 05:00 PM
$151.58
Choose your schedule
09:00 AM - 05:00 PM
$151.58
Choose your schedule
09:00 AM - 05:00 PM
$151.58
Choose your schedule
09:00 AM - 05:00 PM
$151.58
Choose your schedule
09:00 AM - 05:00 PM
$151.58
Choose your schedule
09:00 AM - 05:00 PM
$151.58
Choose your schedule
09:00 AM - 05:00 PM
$151.58
Choose your schedule
09:00 AM - 05:00 PM
$151.58
Choose your schedule
09:00 AM - 05:00 PM
$151.58
Choose your schedule
09:00 AM - 05:00 PM
$151.58
Choose your schedule
09:00 AM - 05:00 PM
$151.58
Choose your schedule
09:00 AM - 05:00 PM
$151.58
Choose your schedule
09:00 AM - 05:00 PM
$151.58
Choose your schedule
09:00 AM - 05:00 PM
$151.58
Choose your schedule
09:00 AM - 05:00 PM
$151.58
Choose your schedule
09:00 AM - 05:00 PM
$151.58
Choose your schedule
09:00 AM - 05:00 PM
$151.58
Choose your schedule
09:00 AM - 05:00 PM
$151.58
Choose your schedule
09:00 AM - 05:00 PM
$151.58
Choose your schedule
09:00 AM - 05:00 PM
$151.58
Choose your schedule
09:00 AM - 05:00 PM
$151.58
Choose your schedule
09:00 AM - 05:00 PM
$151.58
Choose your schedule
09:00 AM - 05:00 PM
$151.58
Choose your schedule
09:00 AM - 05:00 PM
$151.58
Choose your schedule
09:00 AM - 05:00 PM
$151.58
Choose your schedule
09:00 AM - 05:00 PM
$151.58
Choose your schedule
09:00 AM - 05:00 PM
$151.58
Choose your schedule
09:00 AM - 05:00 PM
$151.58
Choose your schedule
09:00 AM - 05:00 PM
$151.58
Choose your schedule
09:00 AM - 05:00 PM
$151.58
Choose your schedule
09:00 AM - 05:00 PM
$151.58
Choose your schedule
09:00 AM - 05:00 PM
$151.58
Choose your schedule
09:00 AM - 05:00 PM
$151.58
Choose your schedule
09:00 AM - 05:00 PM
$151.58
Choose your schedule
09:00 AM - 05:00 PM
$151.58
Choose your schedule
09:00 AM - 05:00 PM
$151.58
Choose your schedule
09:00 AM - 05:00 PM
$151.58
Choose your schedule
09:00 AM - 05:00 PM
$151.58
Choose your schedule
09:00 AM - 05:00 PM
$151.58
Choose your schedule
09:00 AM - 05:00 PM
$151.58
Choose your schedule
09:00 AM - 05:00 PM
$151.58
Choose your schedule
09:00 AM - 05:00 PM
$151.58
Choose your schedule
09:00 AM - 05:00 PM
$151.58
Choose your schedule
09:00 AM - 05:00 PM
$151.58
Choose your schedule
09:00 AM - 05:00 PM
$151.58
Choose your schedule
09:00 AM - 05:00 PM
$151.58
Choose your schedule
09:00 AM - 05:00 PM
$151.58
Choose your schedule
09:00 AM - 05:00 PM
$151.58
Choose your schedule
09:00 AM - 05:00 PM
$151.58
Choose your schedule
09:00 AM - 05:00 PM
$151.58
Choose your schedule
09:00 AM - 05:00 PM
$151.58
Choose your schedule
09:00 AM - 05:00 PM
$151.58
Choose your schedule
09:00 AM - 05:00 PM
$151.58
Choose your schedule
09:00 AM - 05:00 PM
$151.58
Choose your schedule
09:00 AM - 05:00 PM
$151.58
Choose your schedule
09:00 AM - 05:00 PM
$151.58
Choose your schedule
09:00 AM - 05:00 PM
$151.58
Choose your schedule
09:00 AM - 05:00 PM
$151.58
Choose your schedule
09:00 AM - 05:00 PM
$151.58
Choose your schedule
09:00 AM - 05:00 PM
$151.58
Choose your schedule
09:00 AM - 05:00 PM
$151.58
Choose your schedule
09:00 AM - 05:00 PM
$151.58
Choose your schedule
09:00 AM - 05:00 PM
$151.58
Choose your schedule
09:00 AM - 05:00 PM
$151.58
Choose your schedule
09:00 AM - 05:00 PM
$151.58
Choose your schedule
09:00 AM - 05:00 PM
$151.58
Choose your schedule
09:00 AM - 05:00 PM
$151.58
Choose your schedule
09:00 AM - 05:00 PM
$151.58
Choose your schedule
09:00 AM - 05:00 PM
$151.58
Choose your schedule
09:00 AM - 05:00 PM
$151.58
Choose your schedule
09:00 AM - 05:00 PM
$151.58
Choose your schedule
09:00 AM - 05:00 PM
$151.58
Choose your schedule
09:00 AM - 05:00 PM
$151.58
Choose your schedule
09:00 AM - 05:00 PM
$151.58
Choose your schedule
09:00 AM - 05:00 PM
$151.58
Choose your schedule
09:00 AM - 05:00 PM
$151.58
Choose your schedule
09:00 AM - 05:00 PM
$151.58
Choose your schedule
09:00 AM - 05:00 PM
$151.58
Choose your schedule
09:00 AM - 05:00 PM
$151.58
Choose your schedule
09:00 AM - 05:00 PM
$151.58
Choose your schedule
09:00 AM - 05:00 PM
$151.58
Choose your schedule
09:00 AM - 05:00 PM
$151.58
Choose your schedule
09:00 AM - 05:00 PM
$151.58
Choose your schedule
09:00 AM - 05:00 PM
$151.58
Choose your schedule
09:00 AM - 05:00 PM
$151.58
Choose your schedule
09:00 AM - 05:00 PM
$151.58
Choose your schedule
09:00 AM - 05:00 PM
$151.58
Choose your schedule
09:00 AM - 05:00 PM
$151.58
Choose your schedule
09:00 AM - 05:00 PM
$151.58
Choose your schedule
09:00 AM - 05:00 PM
$151.58
Choose your schedule
09:00 AM - 05:00 PM
$151.58
Choose your schedule
09:00 AM - 05:00 PM
$151.58
Choose your schedule
09:00 AM - 05:00 PM
$151.58
Choose your schedule
09:00 AM - 05:00 PM
$151.58
Choose your schedule
09:00 AM - 05:00 PM
$151.58
Choose your schedule
09:00 AM - 05:00 PM
$151.58
Choose your schedule
09:00 AM - 05:00 PM
$151.58
Choose your schedule
09:00 AM - 05:00 PM
$151.58
Choose your schedule
09:00 AM - 05:00 PM
$151.58
Choose your schedule
09:00 AM - 05:00 PM
$151.58
Choose your schedule
09:00 AM - 05:00 PM
$151.58
Choose your schedule
09:00 AM - 05:00 PM
$151.58
Choose your schedule
09:00 AM - 05:00 PM
$151.58
Choose your schedule
09:00 AM - 05:00 PM
$151.58
Choose your schedule
09:00 AM - 05:00 PM
$151.58
Choose your schedule
09:00 AM - 05:00 PM
$151.58
Choose your schedule
09:00 AM - 05:00 PM
$151.58
Choose your schedule
09:00 AM - 05:00 PM
$151.58
Choose your schedule
09:00 AM - 05:00 PM
$151.58
Choose your schedule
09:00 AM - 05:00 PM
$151.58
Choose your schedule
09:00 AM - 05:00 PM
$151.58
Choose your schedule
09:00 AM - 05:00 PM
$151.58
Choose your schedule
09:00 AM - 05:00 PM
$151.58
Choose your schedule
09:00 AM - 05:00 PM
$151.58
Choose your schedule
09:00 AM - 05:00 PM
$151.58
Choose your schedule
09:00 AM - 05:00 PM
$151.58
Choose your schedule
09:00 AM - 05:00 PM
$151.58
Choose your schedule
09:00 AM - 05:00 PM
$151.58
Choose your schedule
09:00 AM - 05:00 PM
$151.58
Choose your schedule
09:00 AM - 05:00 PM
$151.58
Choose your schedule
09:00 AM - 05:00 PM
$151.58
Choose your schedule
09:00 AM - 05:00 PM
$151.58
Choose your schedule
09:00 AM - 05:00 PM
$151.58
Choose your schedule
09:00 AM - 05:00 PM
$151.58
Choose your schedule
09:00 AM - 05:00 PM
$151.58
Choose your schedule
09:00 AM - 05:00 PM
$151.58
Choose your schedule
09:00 AM - 05:00 PM
$151.58
Choose your schedule
09:00 AM - 05:00 PM
$151.58
Choose your schedule
09:00 AM - 05:00 PM
$151.58
Choose your schedule
09:00 AM - 05:00 PM
$151.58
Choose your schedule
09:00 AM - 05:00 PM
$151.58
About the Experience
The tour starts near the northeast coast of the island of Flores, at a reduced speed, as we have the environmental reserve to spot seabirds, waterfalls, islets and caves. Next we go towards the island of Corvo where you have the possibility to see dolphins and sometimes whales. The duration of the boat trip to the island of Corvo is 45 minutes one way. When you arrive at Corvo island, a cab ride to Caldeirão, located on the top of Corvo island, is included. The taxi driver will make a stop at the viewpoint where you can see the village of Corvo and the island of Flores in the background.
Guide is not included.
The transfer to the caldeirão will be done by Corvo Travel, in Porto Marítimo, departs and returns at the same place, with a stay in the caldeirão of about 15 minutes.
You can visit the center of Corvo village on foot, where you can stroll through the old streets and buy some souvenirs. You can also visit the environmental interpretation center.
The return to the harbor in Corvo island is to be arranged with the boat skipper.
Note: minimum of 6 persons are required and that the sea conditions are favorable for the trip. Time and port of departure are agreed with the boat skipper.
The stay in Corvo island is not guided. Lunch is not included. Only the boat trip and transfers to the Caldeirão do Corvo are included.
Meeting point:
Cais das Poças
9970-320 - Santa Cruz das Flore

Unlock a World of Exclusive Perks
Unlock a world of privileges with our Travel Rewards Program. Sign up and instantly enjoy.