Sidecar: Calheta
Location: Madeira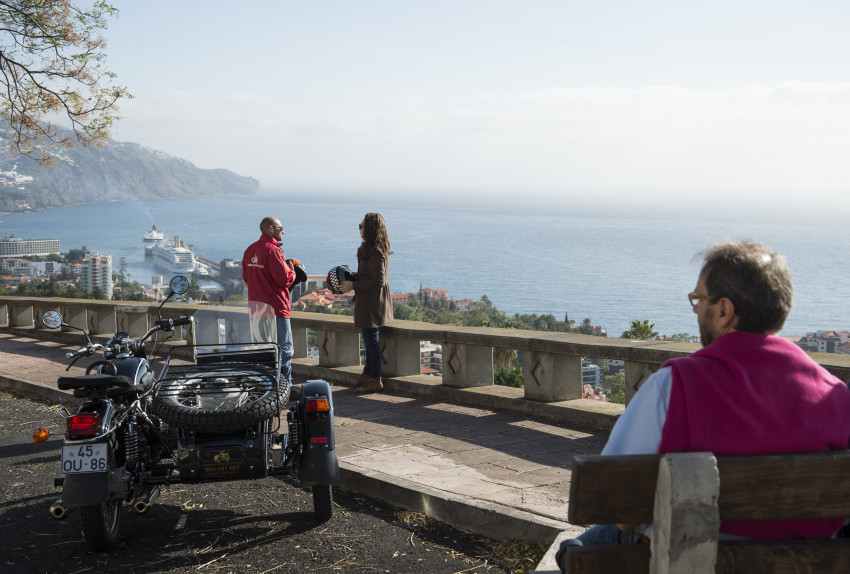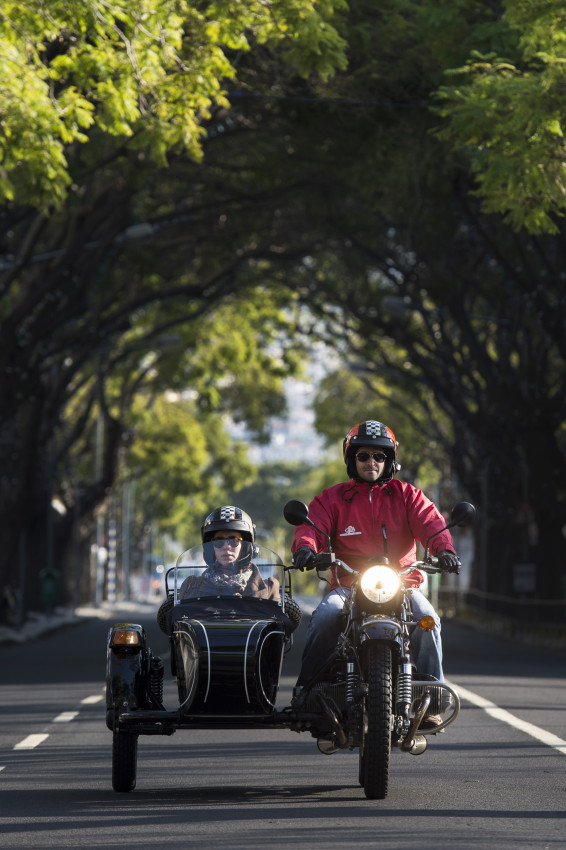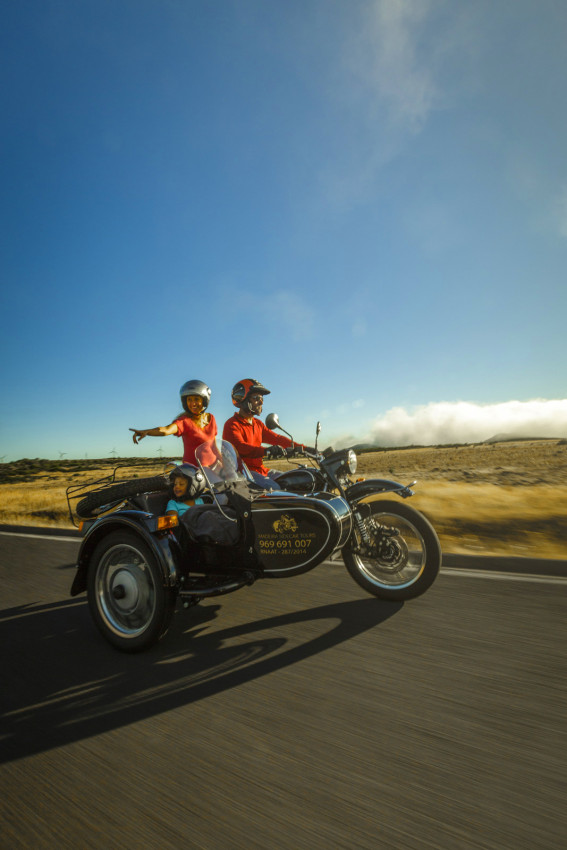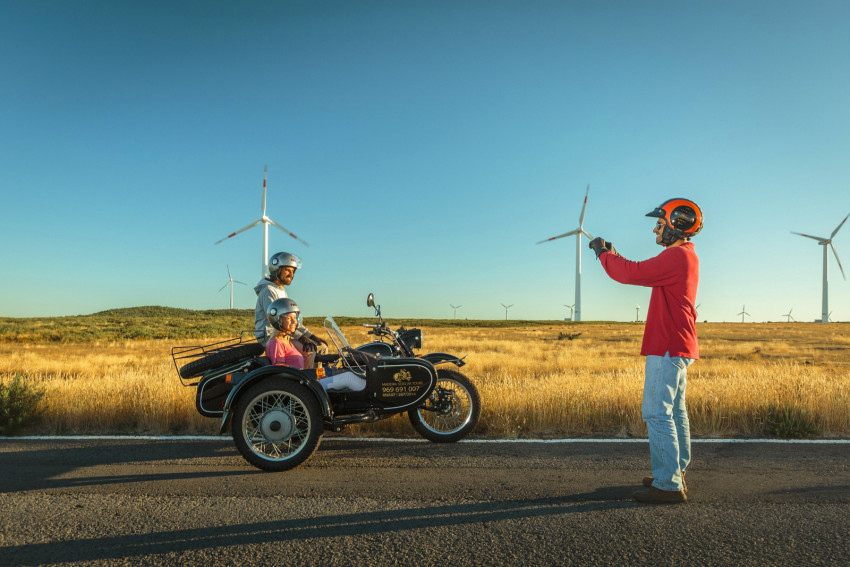 Choose your schedule
09:00 AM - 01:00 PM
$181.73
02:00 PM - 06:00 PM
$181.73
Choose your schedule
09:00 AM - 01:00 PM
$181.73
02:00 PM - 06:00 PM
$181.73
Choose your schedule
09:00 AM - 01:00 PM
$181.73
02:00 PM - 06:00 PM
$181.73
Choose your schedule
09:00 AM - 01:00 PM
$181.73
02:00 PM - 06:00 PM
$181.73
Choose your schedule
09:00 AM - 01:00 PM
$181.73
02:00 PM - 06:00 PM
$181.73
Choose your schedule
09:00 AM - 01:00 PM
$181.73
02:00 PM - 06:00 PM
$181.73
Choose your schedule
09:00 AM - 01:00 PM
$181.73
02:00 PM - 06:00 PM
$181.73
Choose your schedule
09:00 AM - 01:00 PM
$181.73
02:00 PM - 06:00 PM
$181.73
Choose your schedule
09:00 AM - 01:00 PM
$181.73
02:00 PM - 06:00 PM
$181.73
Choose your schedule
09:00 AM - 01:00 PM
$181.73
02:00 PM - 06:00 PM
$181.73
Choose your schedule
09:00 AM - 01:00 PM
$181.73
02:00 PM - 06:00 PM
$181.73
Choose your schedule
09:00 AM - 01:00 PM
$181.73
02:00 PM - 06:00 PM
$181.73
Choose your schedule
09:00 AM - 01:00 PM
$181.73
02:00 PM - 06:00 PM
$181.73
Choose your schedule
09:00 AM - 01:00 PM
$181.73
02:00 PM - 06:00 PM
$181.73
Choose your schedule
09:00 AM - 01:00 PM
$181.73
02:00 PM - 06:00 PM
$181.73
Choose your schedule
09:00 AM - 01:00 PM
$181.73
02:00 PM - 06:00 PM
$181.73
Choose your schedule
09:00 AM - 01:00 PM
$181.73
02:00 PM - 06:00 PM
$181.73
Choose your schedule
09:00 AM - 01:00 PM
$181.73
02:00 PM - 06:00 PM
$181.73
Choose your schedule
09:00 AM - 01:00 PM
$181.73
02:00 PM - 06:00 PM
$181.73
Choose your schedule
09:00 AM - 01:00 PM
$181.73
02:00 PM - 06:00 PM
$181.73
Choose your schedule
09:00 AM - 01:00 PM
$181.73
02:00 PM - 06:00 PM
$181.73
Choose your schedule
09:00 AM - 01:00 PM
$181.73
02:00 PM - 06:00 PM
$181.73
Choose your schedule
09:00 AM - 01:00 PM
$181.73
02:00 PM - 06:00 PM
$181.73
Choose your schedule
09:00 AM - 01:00 PM
$181.73
02:00 PM - 06:00 PM
$181.73
Choose your schedule
09:00 AM - 01:00 PM
$181.73
02:00 PM - 06:00 PM
$181.73
Choose your schedule
09:00 AM - 01:00 PM
$181.73
02:00 PM - 06:00 PM
$181.73
Choose your schedule
09:00 AM - 01:00 PM
$181.73
02:00 PM - 06:00 PM
$181.73
Choose your schedule
09:00 AM - 01:00 PM
$181.73
02:00 PM - 06:00 PM
$181.73
Choose your schedule
09:00 AM - 01:00 PM
$181.73
02:00 PM - 06:00 PM
$181.73
Choose your schedule
09:00 AM - 01:00 PM
$181.73
02:00 PM - 06:00 PM
$181.73
Choose your schedule
09:00 AM - 01:00 PM
$181.73
02:00 PM - 06:00 PM
$181.73
Choose your schedule
09:00 AM - 01:00 PM
$181.73
02:00 PM - 06:00 PM
$181.73
Choose your schedule
09:00 AM - 01:00 PM
$181.73
02:00 PM - 06:00 PM
$181.73
Choose your schedule
09:00 AM - 01:00 PM
$181.73
02:00 PM - 06:00 PM
$181.73
Choose your schedule
09:00 AM - 01:00 PM
$181.73
02:00 PM - 06:00 PM
$181.73
Choose your schedule
09:00 AM - 01:00 PM
$181.73
02:00 PM - 06:00 PM
$181.73
Choose your schedule
09:00 AM - 01:00 PM
$181.73
02:00 PM - 06:00 PM
$181.73
Choose your schedule
09:00 AM - 01:00 PM
$181.73
02:00 PM - 06:00 PM
$181.73
Choose your schedule
09:00 AM - 01:00 PM
$181.73
02:00 PM - 06:00 PM
$181.73
Choose your schedule
09:00 AM - 01:00 PM
$181.73
02:00 PM - 06:00 PM
$181.73
Choose your schedule
09:00 AM - 01:00 PM
$181.73
02:00 PM - 06:00 PM
$181.73
Choose your schedule
09:00 AM - 01:00 PM
$181.73
02:00 PM - 06:00 PM
$181.73
Choose your schedule
09:00 AM - 01:00 PM
$181.73
02:00 PM - 06:00 PM
$181.73
Choose your schedule
09:00 AM - 01:00 PM
$181.73
02:00 PM - 06:00 PM
$181.73
Choose your schedule
09:00 AM - 01:00 PM
$181.73
02:00 PM - 06:00 PM
$181.73
Choose your schedule
09:00 AM - 01:00 PM
$181.73
02:00 PM - 06:00 PM
$181.73
Choose your schedule
09:00 AM - 01:00 PM
$181.73
02:00 PM - 06:00 PM
$181.73
Choose your schedule
09:00 AM - 01:00 PM
$181.73
02:00 PM - 06:00 PM
$181.73
Choose your schedule
09:00 AM - 01:00 PM
$181.73
02:00 PM - 06:00 PM
$181.73
Choose your schedule
09:00 AM - 01:00 PM
$181.73
02:00 PM - 06:00 PM
$181.73
Choose your schedule
09:00 AM - 01:00 PM
$181.73
02:00 PM - 06:00 PM
$181.73
Choose your schedule
09:00 AM - 01:00 PM
$181.73
02:00 PM - 06:00 PM
$181.73
Choose your schedule
09:00 AM - 01:00 PM
$181.73
02:00 PM - 06:00 PM
$181.73
Choose your schedule
09:00 AM - 01:00 PM
$181.73
02:00 PM - 06:00 PM
$181.73
Choose your schedule
09:00 AM - 01:00 PM
$181.73
02:00 PM - 06:00 PM
$181.73
Choose your schedule
09:00 AM - 01:00 PM
$181.73
02:00 PM - 06:00 PM
$181.73
Choose your schedule
09:00 AM - 01:00 PM
$181.73
02:00 PM - 06:00 PM
$181.73
Choose your schedule
09:00 AM - 01:00 PM
$181.73
02:00 PM - 06:00 PM
$181.73
Choose your schedule
09:00 AM - 01:00 PM
$181.73
02:00 PM - 06:00 PM
$181.73
Choose your schedule
09:00 AM - 01:00 PM
$181.73
02:00 PM - 06:00 PM
$181.73
Choose your schedule
09:00 AM - 01:00 PM
$181.73
02:00 PM - 06:00 PM
$181.73
Choose your schedule
09:00 AM - 01:00 PM
$181.73
02:00 PM - 06:00 PM
$181.73
Choose your schedule
09:00 AM - 01:00 PM
$181.73
02:00 PM - 06:00 PM
$181.73
Choose your schedule
09:00 AM - 01:00 PM
$181.73
02:00 PM - 06:00 PM
$181.73
Choose your schedule
09:00 AM - 01:00 PM
$181.73
02:00 PM - 06:00 PM
$181.73
Choose your schedule
09:00 AM - 01:00 PM
$181.73
02:00 PM - 06:00 PM
$181.73
Choose your schedule
09:00 AM - 01:00 PM
$181.73
02:00 PM - 06:00 PM
$181.73
Choose your schedule
09:00 AM - 01:00 PM
$181.73
02:00 PM - 06:00 PM
$181.73
Choose your schedule
09:00 AM - 01:00 PM
$181.73
02:00 PM - 06:00 PM
$181.73
Choose your schedule
09:00 AM - 01:00 PM
$181.73
02:00 PM - 06:00 PM
$181.73
Choose your schedule
09:00 AM - 01:00 PM
$181.73
02:00 PM - 06:00 PM
$181.73
Choose your schedule
09:00 AM - 01:00 PM
$181.73
02:00 PM - 06:00 PM
$181.73
Choose your schedule
09:00 AM - 01:00 PM
$181.73
02:00 PM - 06:00 PM
$181.73
Choose your schedule
09:00 AM - 01:00 PM
$181.73
02:00 PM - 06:00 PM
$181.73
Choose your schedule
09:00 AM - 01:00 PM
$181.73
02:00 PM - 06:00 PM
$181.73
Choose your schedule
09:00 AM - 01:00 PM
$181.73
02:00 PM - 06:00 PM
$181.73
Choose your schedule
09:00 AM - 01:00 PM
$181.73
02:00 PM - 06:00 PM
$181.73
Choose your schedule
09:00 AM - 01:00 PM
$181.73
02:00 PM - 06:00 PM
$181.73
Choose your schedule
09:00 AM - 01:00 PM
$181.73
02:00 PM - 06:00 PM
$181.73
Choose your schedule
09:00 AM - 01:00 PM
$181.73
02:00 PM - 06:00 PM
$181.73
Choose your schedule
09:00 AM - 01:00 PM
$181.73
02:00 PM - 06:00 PM
$181.73
Choose your schedule
09:00 AM - 01:00 PM
$181.73
02:00 PM - 06:00 PM
$181.73
Choose your schedule
09:00 AM - 01:00 PM
$181.73
02:00 PM - 06:00 PM
$181.73
Choose your schedule
09:00 AM - 01:00 PM
$181.73
02:00 PM - 06:00 PM
$181.73
Choose your schedule
09:00 AM - 01:00 PM
$181.73
02:00 PM - 06:00 PM
$181.73
Choose your schedule
09:00 AM - 01:00 PM
$181.73
02:00 PM - 06:00 PM
$181.73
Choose your schedule
09:00 AM - 01:00 PM
$181.73
02:00 PM - 06:00 PM
$181.73
Choose your schedule
09:00 AM - 01:00 PM
$181.73
02:00 PM - 06:00 PM
$181.73
Choose your schedule
09:00 AM - 01:00 PM
$181.73
02:00 PM - 06:00 PM
$181.73
Choose your schedule
09:00 AM - 01:00 PM
$181.73
02:00 PM - 06:00 PM
$181.73
Choose your schedule
09:00 AM - 01:00 PM
$181.73
02:00 PM - 06:00 PM
$181.73
Choose your schedule
09:00 AM - 01:00 PM
$181.73
02:00 PM - 06:00 PM
$181.73
Choose your schedule
09:00 AM - 01:00 PM
$181.73
02:00 PM - 06:00 PM
$181.73
Choose your schedule
09:00 AM - 01:00 PM
$181.73
02:00 PM - 06:00 PM
$181.73
Choose your schedule
09:00 AM - 01:00 PM
$181.73
02:00 PM - 06:00 PM
$181.73
Choose your schedule
09:00 AM - 01:00 PM
$181.73
02:00 PM - 06:00 PM
$181.73
Choose your schedule
09:00 AM - 01:00 PM
$181.73
02:00 PM - 06:00 PM
$181.73
Choose your schedule
09:00 AM - 01:00 PM
$191.41
02:00 PM - 06:00 PM
$191.41
Choose your schedule
09:00 AM - 01:00 PM
$191.41
02:00 PM - 06:00 PM
$191.41
Choose your schedule
09:00 AM - 01:00 PM
$191.41
02:00 PM - 06:00 PM
$191.41
Choose your schedule
09:00 AM - 01:00 PM
$191.41
02:00 PM - 06:00 PM
$191.41
Choose your schedule
09:00 AM - 01:00 PM
$191.41
02:00 PM - 06:00 PM
$191.41
Choose your schedule
09:00 AM - 01:00 PM
$191.41
02:00 PM - 06:00 PM
$191.41
Choose your schedule
09:00 AM - 01:00 PM
$191.41
02:00 PM - 06:00 PM
$191.41
Choose your schedule
09:00 AM - 01:00 PM
$191.41
02:00 PM - 06:00 PM
$191.41
Choose your schedule
09:00 AM - 01:00 PM
$191.41
02:00 PM - 06:00 PM
$191.41
Choose your schedule
09:00 AM - 01:00 PM
$191.41
02:00 PM - 06:00 PM
$191.41
Choose your schedule
09:00 AM - 01:00 PM
$191.41
02:00 PM - 06:00 PM
$191.41
Choose your schedule
09:00 AM - 01:00 PM
$191.41
02:00 PM - 06:00 PM
$191.41
Choose your schedule
09:00 AM - 01:00 PM
$191.41
02:00 PM - 06:00 PM
$191.41
Choose your schedule
09:00 AM - 01:00 PM
$191.41
02:00 PM - 06:00 PM
$191.41
Choose your schedule
09:00 AM - 01:00 PM
$191.41
02:00 PM - 06:00 PM
$191.41
Choose your schedule
09:00 AM - 01:00 PM
$191.41
02:00 PM - 06:00 PM
$191.41
Choose your schedule
09:00 AM - 01:00 PM
$191.41
02:00 PM - 06:00 PM
$191.41
Choose your schedule
09:00 AM - 01:00 PM
$191.41
02:00 PM - 06:00 PM
$191.41
Choose your schedule
09:00 AM - 01:00 PM
$191.41
02:00 PM - 06:00 PM
$191.41
Choose your schedule
09:00 AM - 01:00 PM
$191.41
02:00 PM - 06:00 PM
$191.41
Choose your schedule
09:00 AM - 01:00 PM
$191.41
02:00 PM - 06:00 PM
$191.41
Choose your schedule
09:00 AM - 01:00 PM
$191.41
02:00 PM - 06:00 PM
$191.41
Choose your schedule
09:00 AM - 01:00 PM
$191.41
02:00 PM - 06:00 PM
$191.41
Choose your schedule
09:00 AM - 01:00 PM
$191.41
02:00 PM - 06:00 PM
$191.41
Choose your schedule
09:00 AM - 01:00 PM
$191.41
02:00 PM - 06:00 PM
$191.41
Choose your schedule
09:00 AM - 01:00 PM
$191.41
02:00 PM - 06:00 PM
$191.41
Choose your schedule
09:00 AM - 01:00 PM
$191.41
02:00 PM - 06:00 PM
$191.41
Choose your schedule
09:00 AM - 01:00 PM
$191.41
02:00 PM - 06:00 PM
$191.41
Choose your schedule
09:00 AM - 01:00 PM
$191.41
02:00 PM - 06:00 PM
$191.41
Choose your schedule
09:00 AM - 01:00 PM
$191.41
02:00 PM - 06:00 PM
$191.41
Choose your schedule
09:00 AM - 01:00 PM
$191.41
02:00 PM - 06:00 PM
$191.41
Choose your schedule
09:00 AM - 01:00 PM
$191.41
02:00 PM - 06:00 PM
$191.41
Choose your schedule
09:00 AM - 01:00 PM
$191.41
02:00 PM - 06:00 PM
$191.41
Choose your schedule
09:00 AM - 01:00 PM
$191.41
02:00 PM - 06:00 PM
$191.41
Choose your schedule
09:00 AM - 01:00 PM
$191.41
02:00 PM - 06:00 PM
$191.41
Choose your schedule
09:00 AM - 01:00 PM
$191.41
02:00 PM - 06:00 PM
$191.41
Choose your schedule
09:00 AM - 01:00 PM
$191.41
02:00 PM - 06:00 PM
$191.41
Choose your schedule
09:00 AM - 01:00 PM
$191.41
02:00 PM - 06:00 PM
$191.41
Choose your schedule
09:00 AM - 01:00 PM
$191.41
02:00 PM - 06:00 PM
$191.41
Choose your schedule
09:00 AM - 01:00 PM
$191.41
02:00 PM - 06:00 PM
$191.41
Choose your schedule
09:00 AM - 01:00 PM
$191.41
02:00 PM - 06:00 PM
$191.41
Choose your schedule
09:00 AM - 01:00 PM
$191.41
02:00 PM - 06:00 PM
$191.41
Choose your schedule
09:00 AM - 01:00 PM
$191.41
02:00 PM - 06:00 PM
$191.41
Choose your schedule
09:00 AM - 01:00 PM
$191.41
02:00 PM - 06:00 PM
$191.41
Choose your schedule
09:00 AM - 01:00 PM
$191.41
02:00 PM - 06:00 PM
$191.41
Choose your schedule
09:00 AM - 01:00 PM
$191.41
02:00 PM - 06:00 PM
$191.41
Choose your schedule
09:00 AM - 01:00 PM
$191.41
02:00 PM - 06:00 PM
$191.41
Choose your schedule
09:00 AM - 01:00 PM
$191.41
02:00 PM - 06:00 PM
$191.41
Choose your schedule
09:00 AM - 01:00 PM
$191.41
02:00 PM - 06:00 PM
$191.41
Choose your schedule
09:00 AM - 01:00 PM
$191.41
02:00 PM - 06:00 PM
$191.41
Choose your schedule
09:00 AM - 01:00 PM
$191.41
02:00 PM - 06:00 PM
$191.41
Choose your schedule
09:00 AM - 01:00 PM
$191.41
02:00 PM - 06:00 PM
$191.41
Choose your schedule
09:00 AM - 01:00 PM
$191.41
02:00 PM - 06:00 PM
$191.41
Choose your schedule
09:00 AM - 01:00 PM
$191.41
02:00 PM - 06:00 PM
$191.41
Choose your schedule
09:00 AM - 01:00 PM
$191.41
02:00 PM - 06:00 PM
$191.41
Choose your schedule
09:00 AM - 01:00 PM
$191.41
02:00 PM - 06:00 PM
$191.41
Choose your schedule
09:00 AM - 01:00 PM
$191.41
02:00 PM - 06:00 PM
$191.41
Choose your schedule
09:00 AM - 01:00 PM
$191.41
02:00 PM - 06:00 PM
$191.41
Choose your schedule
09:00 AM - 01:00 PM
$191.41
02:00 PM - 06:00 PM
$191.41
Choose your schedule
09:00 AM - 01:00 PM
$191.41
02:00 PM - 06:00 PM
$191.41
Choose your schedule
09:00 AM - 01:00 PM
$191.41
02:00 PM - 06:00 PM
$191.41
Choose your schedule
09:00 AM - 01:00 PM
$191.41
02:00 PM - 06:00 PM
$191.41
Choose your schedule
09:00 AM - 01:00 PM
$191.41
02:00 PM - 06:00 PM
$191.41
Choose your schedule
09:00 AM - 01:00 PM
$191.41
02:00 PM - 06:00 PM
$191.41
Choose your schedule
09:00 AM - 01:00 PM
$191.41
02:00 PM - 06:00 PM
$191.41
Choose your schedule
09:00 AM - 01:00 PM
$191.41
02:00 PM - 06:00 PM
$191.41
Choose your schedule
09:00 AM - 01:00 PM
$191.41
02:00 PM - 06:00 PM
$191.41
Choose your schedule
09:00 AM - 01:00 PM
$191.41
02:00 PM - 06:00 PM
$191.41
Choose your schedule
09:00 AM - 01:00 PM
$191.41
02:00 PM - 06:00 PM
$191.41
Choose your schedule
09:00 AM - 01:00 PM
$191.41
02:00 PM - 06:00 PM
$191.41
Choose your schedule
09:00 AM - 01:00 PM
$191.41
02:00 PM - 06:00 PM
$191.41
Choose your schedule
09:00 AM - 01:00 PM
$191.41
02:00 PM - 06:00 PM
$191.41
Choose your schedule
09:00 AM - 01:00 PM
$191.41
02:00 PM - 06:00 PM
$191.41
Choose your schedule
09:00 AM - 01:00 PM
$191.41
02:00 PM - 06:00 PM
$191.41
Choose your schedule
09:00 AM - 01:00 PM
$191.41
02:00 PM - 06:00 PM
$191.41
Choose your schedule
09:00 AM - 01:00 PM
$191.41
02:00 PM - 06:00 PM
$191.41
Choose your schedule
09:00 AM - 01:00 PM
$191.41
02:00 PM - 06:00 PM
$191.41
Choose your schedule
09:00 AM - 01:00 PM
$191.41
02:00 PM - 06:00 PM
$191.41
Choose your schedule
09:00 AM - 01:00 PM
$191.41
02:00 PM - 06:00 PM
$191.41
Choose your schedule
09:00 AM - 01:00 PM
$191.41
02:00 PM - 06:00 PM
$191.41
Choose your schedule
09:00 AM - 01:00 PM
$191.41
02:00 PM - 06:00 PM
$191.41
Choose your schedule
09:00 AM - 01:00 PM
$191.41
02:00 PM - 06:00 PM
$191.41
Choose your schedule
09:00 AM - 01:00 PM
$191.41
02:00 PM - 06:00 PM
$191.41
Choose your schedule
09:00 AM - 01:00 PM
$191.41
02:00 PM - 06:00 PM
$191.41
Choose your schedule
09:00 AM - 01:00 PM
$191.41
02:00 PM - 06:00 PM
$191.41
Choose your schedule
09:00 AM - 01:00 PM
$191.41
02:00 PM - 06:00 PM
$191.41
Choose your schedule
09:00 AM - 01:00 PM
$191.41
02:00 PM - 06:00 PM
$191.41
Choose your schedule
09:00 AM - 01:00 PM
$191.41
02:00 PM - 06:00 PM
$191.41
Choose your schedule
09:00 AM - 01:00 PM
$191.41
02:00 PM - 06:00 PM
$191.41
Choose your schedule
09:00 AM - 01:00 PM
$191.41
02:00 PM - 06:00 PM
$191.41
Choose your schedule
09:00 AM - 01:00 PM
$191.41
02:00 PM - 06:00 PM
$191.41
Choose your schedule
09:00 AM - 01:00 PM
$191.41
02:00 PM - 06:00 PM
$191.41
Choose your schedule
09:00 AM - 01:00 PM
$191.41
02:00 PM - 06:00 PM
$191.41
Choose your schedule
09:00 AM - 01:00 PM
$191.41
02:00 PM - 06:00 PM
$191.41
Choose your schedule
09:00 AM - 01:00 PM
$191.41
02:00 PM - 06:00 PM
$191.41
Choose your schedule
09:00 AM - 01:00 PM
$191.41
02:00 PM - 06:00 PM
$191.41
Choose your schedule
09:00 AM - 01:00 PM
$191.41
02:00 PM - 06:00 PM
$191.41
Choose your schedule
09:00 AM - 01:00 PM
$191.41
02:00 PM - 06:00 PM
$191.41
Choose your schedule
09:00 AM - 01:00 PM
$191.41
02:00 PM - 06:00 PM
$191.41
Choose your schedule
09:00 AM - 01:00 PM
$191.41
02:00 PM - 06:00 PM
$191.41
Choose your schedule
09:00 AM - 01:00 PM
$191.41
02:00 PM - 06:00 PM
$191.41
Choose your schedule
09:00 AM - 01:00 PM
$191.41
02:00 PM - 06:00 PM
$191.41
Choose your schedule
09:00 AM - 01:00 PM
$191.41
02:00 PM - 06:00 PM
$191.41
Choose your schedule
09:00 AM - 01:00 PM
$191.41
02:00 PM - 06:00 PM
$191.41
Choose your schedule
09:00 AM - 01:00 PM
$191.41
02:00 PM - 06:00 PM
$191.41
Choose your schedule
09:00 AM - 01:00 PM
$191.41
02:00 PM - 06:00 PM
$191.41
Choose your schedule
09:00 AM - 01:00 PM
$191.41
02:00 PM - 06:00 PM
$191.41
Choose your schedule
09:00 AM - 01:00 PM
$191.41
02:00 PM - 06:00 PM
$191.41
Choose your schedule
09:00 AM - 01:00 PM
$191.41
02:00 PM - 06:00 PM
$191.41
Choose your schedule
09:00 AM - 01:00 PM
$191.41
02:00 PM - 06:00 PM
$191.41
Choose your schedule
09:00 AM - 01:00 PM
$191.41
02:00 PM - 06:00 PM
$191.41
Choose your schedule
09:00 AM - 01:00 PM
$191.41
02:00 PM - 06:00 PM
$191.41
Choose your schedule
09:00 AM - 01:00 PM
$191.41
02:00 PM - 06:00 PM
$191.41
Choose your schedule
09:00 AM - 01:00 PM
$191.41
02:00 PM - 06:00 PM
$191.41
Choose your schedule
09:00 AM - 01:00 PM
$191.41
02:00 PM - 06:00 PM
$191.41
Choose your schedule
09:00 AM - 01:00 PM
$191.41
02:00 PM - 06:00 PM
$191.41
Choose your schedule
09:00 AM - 01:00 PM
$191.41
02:00 PM - 06:00 PM
$191.41
Choose your schedule
09:00 AM - 01:00 PM
$191.41
02:00 PM - 06:00 PM
$191.41
Choose your schedule
09:00 AM - 01:00 PM
$191.41
02:00 PM - 06:00 PM
$191.41
Choose your schedule
09:00 AM - 01:00 PM
$191.41
02:00 PM - 06:00 PM
$191.41
Choose your schedule
09:00 AM - 01:00 PM
$191.41
02:00 PM - 06:00 PM
$191.41
Choose your schedule
09:00 AM - 01:00 PM
$191.41
02:00 PM - 06:00 PM
$191.41
Choose your schedule
09:00 AM - 01:00 PM
$191.41
02:00 PM - 06:00 PM
$191.41
Choose your schedule
09:00 AM - 01:00 PM
$191.41
02:00 PM - 06:00 PM
$191.41
Choose your schedule
09:00 AM - 01:00 PM
$191.41
02:00 PM - 06:00 PM
$191.41
Choose your schedule
09:00 AM - 01:00 PM
$191.41
02:00 PM - 06:00 PM
$191.41
Choose your schedule
09:00 AM - 01:00 PM
$191.41
02:00 PM - 06:00 PM
$191.41
Choose your schedule
09:00 AM - 01:00 PM
$191.41
02:00 PM - 06:00 PM
$191.41
Choose your schedule
09:00 AM - 01:00 PM
$191.41
02:00 PM - 06:00 PM
$191.41
Choose your schedule
09:00 AM - 01:00 PM
$191.41
02:00 PM - 06:00 PM
$191.41
Choose your schedule
09:00 AM - 01:00 PM
$191.41
02:00 PM - 06:00 PM
$191.41
Choose your schedule
09:00 AM - 01:00 PM
$191.41
02:00 PM - 06:00 PM
$191.41
Choose your schedule
09:00 AM - 01:00 PM
$191.41
02:00 PM - 06:00 PM
$191.41
Choose your schedule
09:00 AM - 01:00 PM
$191.41
02:00 PM - 06:00 PM
$191.41
Choose your schedule
09:00 AM - 01:00 PM
$191.41
02:00 PM - 06:00 PM
$191.41
Choose your schedule
09:00 AM - 01:00 PM
$191.41
02:00 PM - 06:00 PM
$191.41
Choose your schedule
09:00 AM - 01:00 PM
$191.41
02:00 PM - 06:00 PM
$191.41
Choose your schedule
09:00 AM - 01:00 PM
$191.41
02:00 PM - 06:00 PM
$191.41
Choose your schedule
09:00 AM - 01:00 PM
$191.41
02:00 PM - 06:00 PM
$191.41
Choose your schedule
09:00 AM - 01:00 PM
$191.41
02:00 PM - 06:00 PM
$191.41
Choose your schedule
09:00 AM - 01:00 PM
$191.41
02:00 PM - 06:00 PM
$191.41
Choose your schedule
09:00 AM - 01:00 PM
$191.41
02:00 PM - 06:00 PM
$191.41
Choose your schedule
09:00 AM - 01:00 PM
$191.41
02:00 PM - 06:00 PM
$191.41
Choose your schedule
09:00 AM - 01:00 PM
$191.41
02:00 PM - 06:00 PM
$191.41
Choose your schedule
09:00 AM - 01:00 PM
$191.41
02:00 PM - 06:00 PM
$191.41
Choose your schedule
09:00 AM - 01:00 PM
$191.41
02:00 PM - 06:00 PM
$191.41
Choose your schedule
09:00 AM - 01:00 PM
$191.41
02:00 PM - 06:00 PM
$191.41
Choose your schedule
09:00 AM - 01:00 PM
$191.41
02:00 PM - 06:00 PM
$191.41
Choose your schedule
09:00 AM - 01:00 PM
$191.41
02:00 PM - 06:00 PM
$191.41
Choose your schedule
09:00 AM - 01:00 PM
$191.41
02:00 PM - 06:00 PM
$191.41
Choose your schedule
09:00 AM - 01:00 PM
$191.41
02:00 PM - 06:00 PM
$191.41
Choose your schedule
09:00 AM - 01:00 PM
$191.41
02:00 PM - 06:00 PM
$191.41
Choose your schedule
09:00 AM - 01:00 PM
$191.41
02:00 PM - 06:00 PM
$191.41
Choose your schedule
09:00 AM - 01:00 PM
$191.41
02:00 PM - 06:00 PM
$191.41
Choose your schedule
09:00 AM - 01:00 PM
$191.41
02:00 PM - 06:00 PM
$191.41
Choose your schedule
09:00 AM - 01:00 PM
$191.41
02:00 PM - 06:00 PM
$191.41
Choose your schedule
09:00 AM - 01:00 PM
$191.41
02:00 PM - 06:00 PM
$191.41
Choose your schedule
09:00 AM - 01:00 PM
$191.41
02:00 PM - 06:00 PM
$191.41
Choose your schedule
09:00 AM - 01:00 PM
$191.41
02:00 PM - 06:00 PM
$191.41
Choose your schedule
09:00 AM - 01:00 PM
$191.41
02:00 PM - 06:00 PM
$191.41
Choose your schedule
09:00 AM - 01:00 PM
$191.41
02:00 PM - 06:00 PM
$191.41
Choose your schedule
09:00 AM - 01:00 PM
$191.41
02:00 PM - 06:00 PM
$191.41
Choose your schedule
09:00 AM - 01:00 PM
$191.41
02:00 PM - 06:00 PM
$191.41
Choose your schedule
09:00 AM - 01:00 PM
$191.41
02:00 PM - 06:00 PM
$191.41
Choose your schedule
09:00 AM - 01:00 PM
$191.41
02:00 PM - 06:00 PM
$191.41
Choose your schedule
09:00 AM - 01:00 PM
$191.41
02:00 PM - 06:00 PM
$191.41
Choose your schedule
09:00 AM - 01:00 PM
$191.41
02:00 PM - 06:00 PM
$191.41
Choose your schedule
09:00 AM - 01:00 PM
$191.41
02:00 PM - 06:00 PM
$191.41
Choose your schedule
09:00 AM - 01:00 PM
$191.41
02:00 PM - 06:00 PM
$191.41
Choose your schedule
09:00 AM - 01:00 PM
$191.41
02:00 PM - 06:00 PM
$191.41
Choose your schedule
09:00 AM - 01:00 PM
$191.41
02:00 PM - 06:00 PM
$191.41
Choose your schedule
09:00 AM - 01:00 PM
$191.41
02:00 PM - 06:00 PM
$191.41
Choose your schedule
09:00 AM - 01:00 PM
$191.41
02:00 PM - 06:00 PM
$191.41
Choose your schedule
09:00 AM - 01:00 PM
$191.41
02:00 PM - 06:00 PM
$191.41
Choose your schedule
09:00 AM - 01:00 PM
$191.41
02:00 PM - 06:00 PM
$191.41
Choose your schedule
09:00 AM - 01:00 PM
$191.41
02:00 PM - 06:00 PM
$191.41
Choose your schedule
09:00 AM - 01:00 PM
$191.41
02:00 PM - 06:00 PM
$191.41
Choose your schedule
09:00 AM - 01:00 PM
$191.41
02:00 PM - 06:00 PM
$191.41
Choose your schedule
09:00 AM - 01:00 PM
$191.41
02:00 PM - 06:00 PM
$191.41
Choose your schedule
09:00 AM - 01:00 PM
$191.41
02:00 PM - 06:00 PM
$191.41
Choose your schedule
09:00 AM - 01:00 PM
$191.41
02:00 PM - 06:00 PM
$191.41
Choose your schedule
09:00 AM - 01:00 PM
$191.41
02:00 PM - 06:00 PM
$191.41
Choose your schedule
09:00 AM - 01:00 PM
$191.41
02:00 PM - 06:00 PM
$191.41
Choose your schedule
09:00 AM - 01:00 PM
$191.41
02:00 PM - 06:00 PM
$191.41
Choose your schedule
09:00 AM - 01:00 PM
$191.41
02:00 PM - 06:00 PM
$191.41
Choose your schedule
09:00 AM - 01:00 PM
$191.41
02:00 PM - 06:00 PM
$191.41
Choose your schedule
09:00 AM - 01:00 PM
$191.41
02:00 PM - 06:00 PM
$191.41
Choose your schedule
09:00 AM - 01:00 PM
$191.41
02:00 PM - 06:00 PM
$191.41
Choose your schedule
09:00 AM - 01:00 PM
$191.41
02:00 PM - 06:00 PM
$191.41
Choose your schedule
09:00 AM - 01:00 PM
$191.41
02:00 PM - 06:00 PM
$191.41
Choose your schedule
09:00 AM - 01:00 PM
$191.41
02:00 PM - 06:00 PM
$191.41
Choose your schedule
09:00 AM - 01:00 PM
$191.41
02:00 PM - 06:00 PM
$191.41
Choose your schedule
09:00 AM - 01:00 PM
$191.41
02:00 PM - 06:00 PM
$191.41
Choose your schedule
09:00 AM - 01:00 PM
$191.41
02:00 PM - 06:00 PM
$191.41
Choose your schedule
09:00 AM - 01:00 PM
$191.41
02:00 PM - 06:00 PM
$191.41
Choose your schedule
09:00 AM - 01:00 PM
$191.41
02:00 PM - 06:00 PM
$191.41
Choose your schedule
09:00 AM - 01:00 PM
$191.41
02:00 PM - 06:00 PM
$191.41
Choose your schedule
09:00 AM - 01:00 PM
$191.41
02:00 PM - 06:00 PM
$191.41
Choose your schedule
09:00 AM - 01:00 PM
$191.41
02:00 PM - 06:00 PM
$191.41
Choose your schedule
09:00 AM - 01:00 PM
$191.41
02:00 PM - 06:00 PM
$191.41
Choose your schedule
09:00 AM - 01:00 PM
$191.41
02:00 PM - 06:00 PM
$191.41
Choose your schedule
09:00 AM - 01:00 PM
$191.41
02:00 PM - 06:00 PM
$191.41
Choose your schedule
09:00 AM - 01:00 PM
$191.41
02:00 PM - 06:00 PM
$191.41
Choose your schedule
09:00 AM - 01:00 PM
$191.41
02:00 PM - 06:00 PM
$191.41
Choose your schedule
09:00 AM - 01:00 PM
$191.41
02:00 PM - 06:00 PM
$191.41
Choose your schedule
09:00 AM - 01:00 PM
$191.41
02:00 PM - 06:00 PM
$191.41
Choose your schedule
09:00 AM - 01:00 PM
$191.41
02:00 PM - 06:00 PM
$191.41
Choose your schedule
09:00 AM - 01:00 PM
$191.41
02:00 PM - 06:00 PM
$191.41
Choose your schedule
09:00 AM - 01:00 PM
$191.41
02:00 PM - 06:00 PM
$191.41
Choose your schedule
09:00 AM - 01:00 PM
$191.41
02:00 PM - 06:00 PM
$191.41
Choose your schedule
09:00 AM - 01:00 PM
$191.41
02:00 PM - 06:00 PM
$191.41
Choose your schedule
09:00 AM - 01:00 PM
$191.41
02:00 PM - 06:00 PM
$191.41
Choose your schedule
09:00 AM - 01:00 PM
$191.41
02:00 PM - 06:00 PM
$191.41
Choose your schedule
09:00 AM - 01:00 PM
$191.41
02:00 PM - 06:00 PM
$191.41
Choose your schedule
09:00 AM - 01:00 PM
$191.41
02:00 PM - 06:00 PM
$191.41
Choose your schedule
09:00 AM - 01:00 PM
$191.41
02:00 PM - 06:00 PM
$191.41
Choose your schedule
09:00 AM - 01:00 PM
$191.41
02:00 PM - 06:00 PM
$191.41
Choose your schedule
09:00 AM - 01:00 PM
$191.41
02:00 PM - 06:00 PM
$191.41
Choose your schedule
09:00 AM - 01:00 PM
$191.41
02:00 PM - 06:00 PM
$191.41
Choose your schedule
09:00 AM - 01:00 PM
$191.41
02:00 PM - 06:00 PM
$191.41
Choose your schedule
09:00 AM - 01:00 PM
$191.41
02:00 PM - 06:00 PM
$191.41
Choose your schedule
09:00 AM - 01:00 PM
$191.41
02:00 PM - 06:00 PM
$191.41
Choose your schedule
09:00 AM - 01:00 PM
$191.41
02:00 PM - 06:00 PM
$191.41
Choose your schedule
09:00 AM - 01:00 PM
$191.41
02:00 PM - 06:00 PM
$191.41
Choose your schedule
09:00 AM - 01:00 PM
$191.41
02:00 PM - 06:00 PM
$191.41
Choose your schedule
09:00 AM - 01:00 PM
$191.41
02:00 PM - 06:00 PM
$191.41
Choose your schedule
09:00 AM - 01:00 PM
$191.41
02:00 PM - 06:00 PM
$191.41
Choose your schedule
09:00 AM - 01:00 PM
$191.41
02:00 PM - 06:00 PM
$191.41
Choose your schedule
09:00 AM - 01:00 PM
$191.41
02:00 PM - 06:00 PM
$191.41
Choose your schedule
09:00 AM - 01:00 PM
$191.41
02:00 PM - 06:00 PM
$191.41
Choose your schedule
09:00 AM - 01:00 PM
$191.41
02:00 PM - 06:00 PM
$191.41
Choose your schedule
09:00 AM - 01:00 PM
$191.41
02:00 PM - 06:00 PM
$191.41
Choose your schedule
09:00 AM - 01:00 PM
$191.41
02:00 PM - 06:00 PM
$191.41
Choose your schedule
09:00 AM - 01:00 PM
$191.41
02:00 PM - 06:00 PM
$191.41
Choose your schedule
09:00 AM - 01:00 PM
$191.41
02:00 PM - 06:00 PM
$191.41
Choose your schedule
09:00 AM - 01:00 PM
$191.41
02:00 PM - 06:00 PM
$191.41
Choose your schedule
09:00 AM - 01:00 PM
$191.41
02:00 PM - 06:00 PM
$191.41
Choose your schedule
09:00 AM - 01:00 PM
$191.41
02:00 PM - 06:00 PM
$191.41
Choose your schedule
09:00 AM - 01:00 PM
$191.41
02:00 PM - 06:00 PM
$191.41
Choose your schedule
09:00 AM - 01:00 PM
$191.41
02:00 PM - 06:00 PM
$191.41
Choose your schedule
09:00 AM - 01:00 PM
$191.41
02:00 PM - 06:00 PM
$191.41
Choose your schedule
09:00 AM - 01:00 PM
$191.41
02:00 PM - 06:00 PM
$191.41
Choose your schedule
09:00 AM - 01:00 PM
$191.41
02:00 PM - 06:00 PM
$191.41
Choose your schedule
09:00 AM - 01:00 PM
$191.41
02:00 PM - 06:00 PM
$191.41
Choose your schedule
09:00 AM - 01:00 PM
$191.41
02:00 PM - 06:00 PM
$191.41
Choose your schedule
09:00 AM - 01:00 PM
$191.41
02:00 PM - 06:00 PM
$191.41
Choose your schedule
09:00 AM - 01:00 PM
$191.41
02:00 PM - 06:00 PM
$191.41
Choose your schedule
09:00 AM - 01:00 PM
$191.41
02:00 PM - 06:00 PM
$191.41
Choose your schedule
09:00 AM - 01:00 PM
$191.41
02:00 PM - 06:00 PM
$191.41
Choose your schedule
09:00 AM - 01:00 PM
$191.41
02:00 PM - 06:00 PM
$191.41
Choose your schedule
09:00 AM - 01:00 PM
$191.41
02:00 PM - 06:00 PM
$191.41
Choose your schedule
09:00 AM - 01:00 PM
$191.41
02:00 PM - 06:00 PM
$191.41
Choose your schedule
09:00 AM - 01:00 PM
$191.41
02:00 PM - 06:00 PM
$191.41
Choose your schedule
09:00 AM - 01:00 PM
$191.41
02:00 PM - 06:00 PM
$191.41
Choose your schedule
09:00 AM - 01:00 PM
$191.41
02:00 PM - 06:00 PM
$191.41
Choose your schedule
09:00 AM - 01:00 PM
$191.41
02:00 PM - 06:00 PM
$191.41
Choose your schedule
09:00 AM - 01:00 PM
$191.41
02:00 PM - 06:00 PM
$191.41
Choose your schedule
09:00 AM - 01:00 PM
$191.41
02:00 PM - 06:00 PM
$191.41
Choose your schedule
09:00 AM - 01:00 PM
$191.41
02:00 PM - 06:00 PM
$191.41
Choose your schedule
09:00 AM - 01:00 PM
$191.41
02:00 PM - 06:00 PM
$191.41
Choose your schedule
09:00 AM - 01:00 PM
$191.41
02:00 PM - 06:00 PM
$191.41
Choose your schedule
09:00 AM - 01:00 PM
$191.41
02:00 PM - 06:00 PM
$191.41
Choose your schedule
09:00 AM - 01:00 PM
$191.41
02:00 PM - 06:00 PM
$191.41
Choose your schedule
09:00 AM - 01:00 PM
$191.41
02:00 PM - 06:00 PM
$191.41
Choose your schedule
09:00 AM - 01:00 PM
$191.41
02:00 PM - 06:00 PM
$191.41
Choose your schedule
09:00 AM - 01:00 PM
$191.41
02:00 PM - 06:00 PM
$191.41
Choose your schedule
09:00 AM - 01:00 PM
$191.41
02:00 PM - 06:00 PM
$191.41
Choose your schedule
09:00 AM - 01:00 PM
$191.41
02:00 PM - 06:00 PM
$191.41
About the Experience
On this tour you have the opportunity to see some banana plantations, the vineyards for Madeira Wine, sugar cane, as well as, natural and artificial beaches.
Touring on the old roads with several stops for photos, talking and enjoying the views of Câmara de Lobos, Ribeira Brava, Ponta do Sol, Madalena do Mar and Calheta.
Stop for lunch / Snack (Optional).
The drop-off can be at Funchal's Cruise Harbour, or on any other point on the city of Funchal.
Note: This is a tailored service, meaning that all tours can be adapted and adjusted to client's physical capability. If necessary, the stops location and order can be altered.
Inclusions
Driver, Helmets, Communication System, Gas, Insurance, all taxes and fees and disposable rain ponchos.
Exclusions
Food, drinks and entrance fees.
Pick-up: Pick-up available for Funchal, Caniço and Câmara de Lobos. Other locations also available, but under price request.
Terms and Conditions
- Minimum age 5 years old (always accompanied by one of the parents);
- Maximum passenger weight 150Kg;
- A Coat or a wind breaker is recommended;
- Maximum of 2 passengers per bike;
- Maximum of 6 passengers per tour simultaneously (3 bikes – same tour price per each bike);
- Refunds only up to 3 days prior to the activity.
Earn $500*
to travel with us
Join our Travel Rewards program and receive $500 just for signing up! As a Travel Rewards Member, you'll receive exclusive offers and early access to special deals and sales.