Hiking Tour: Half Day - Serra Devassa
Location: São Miguel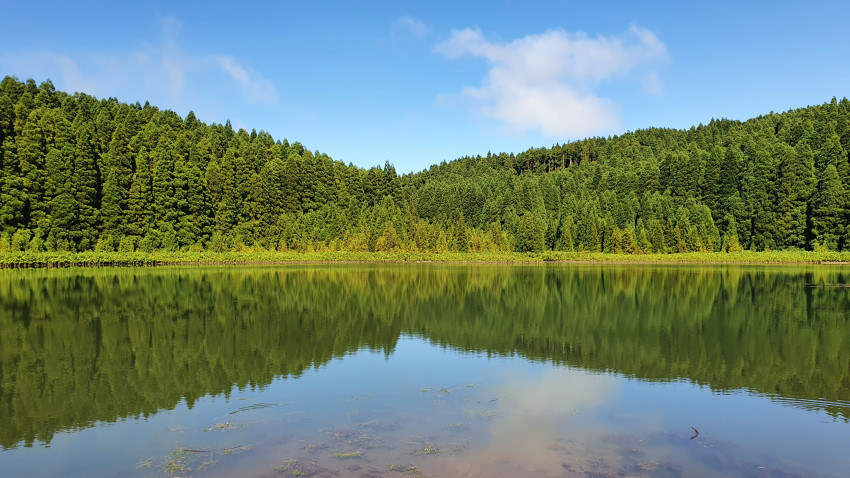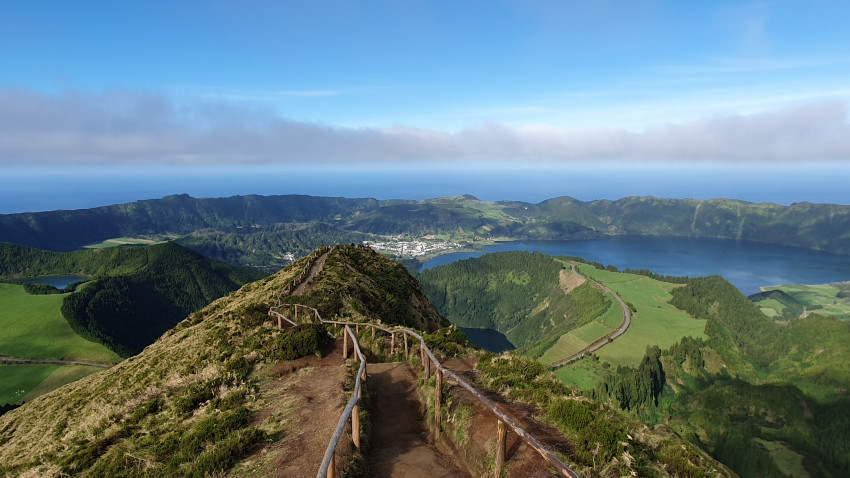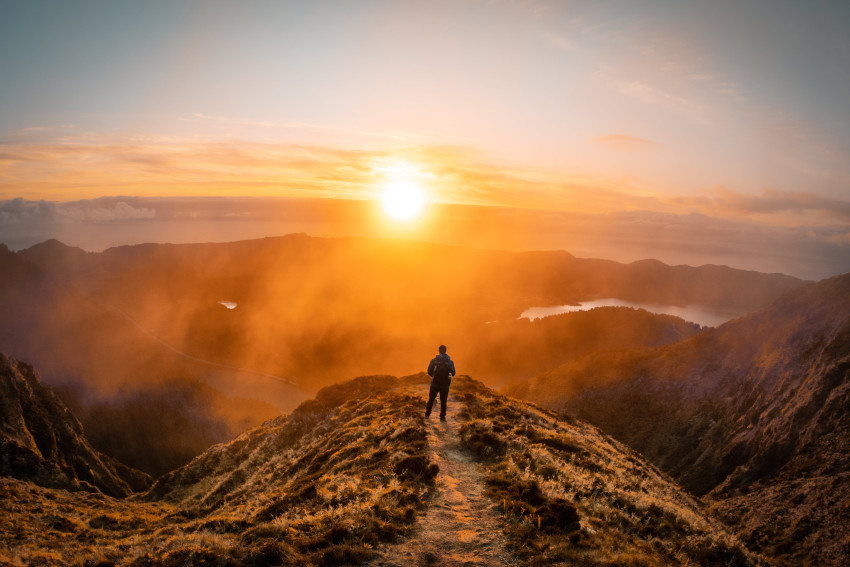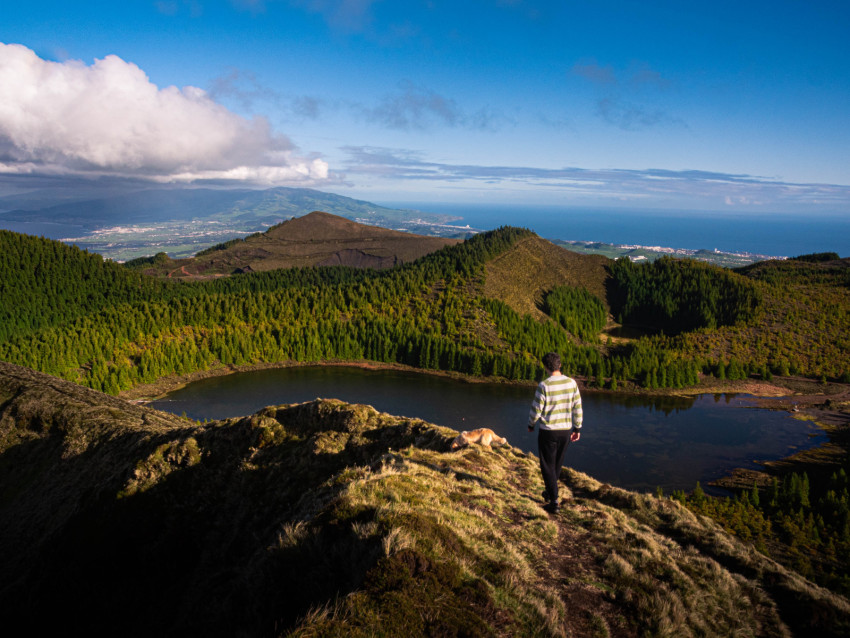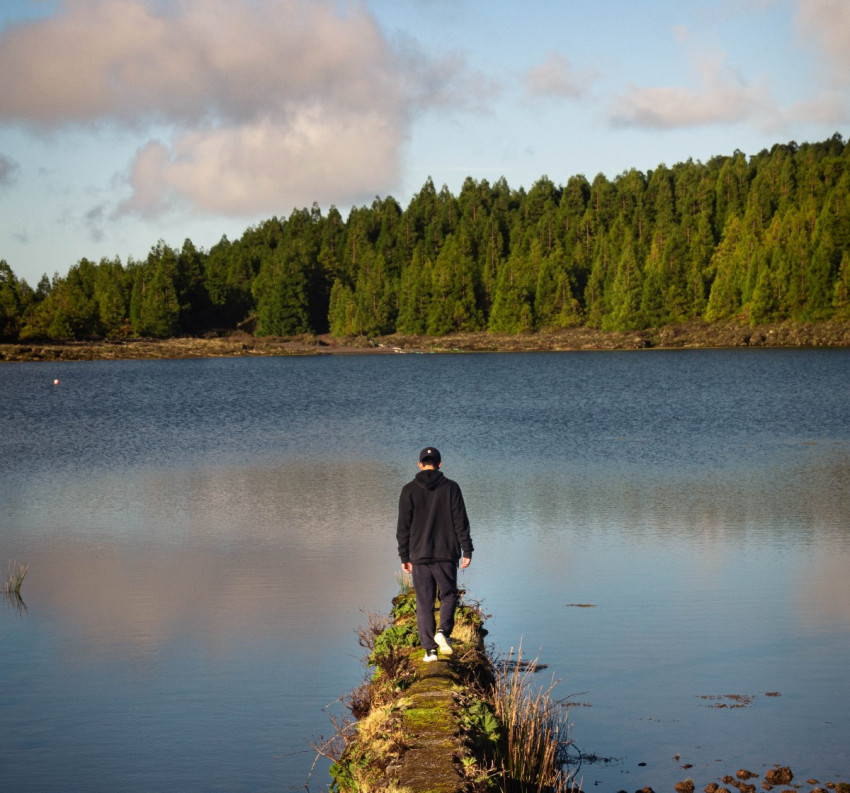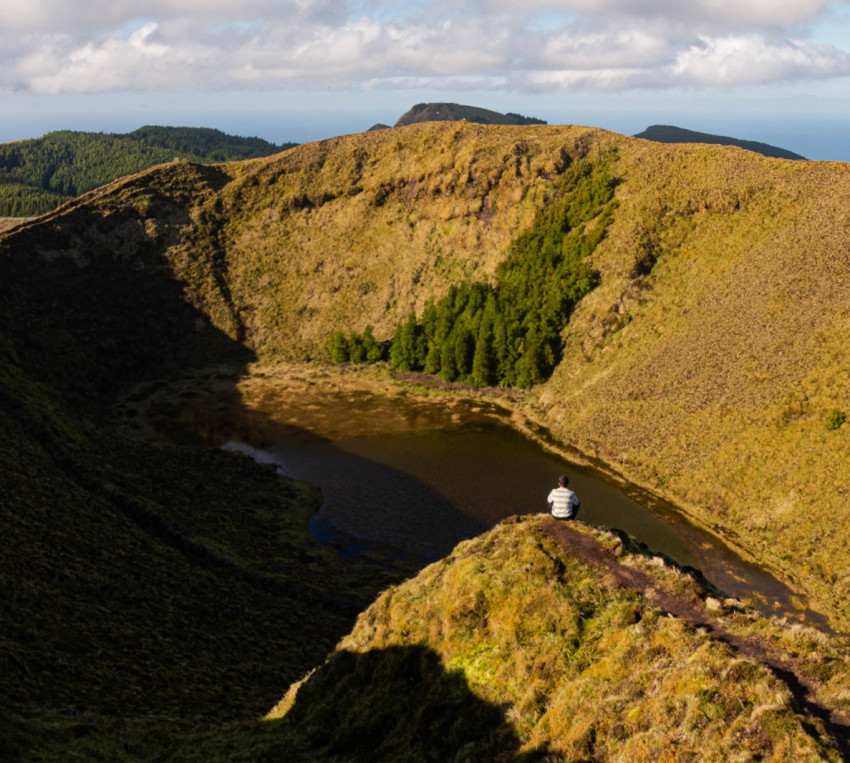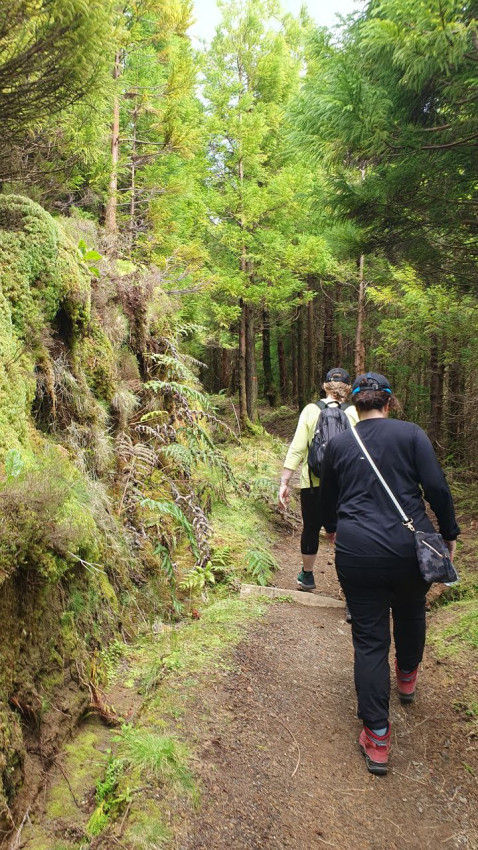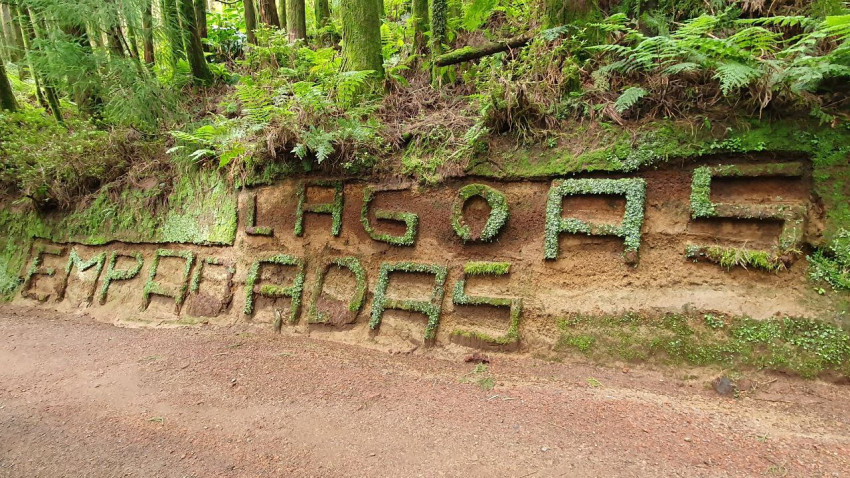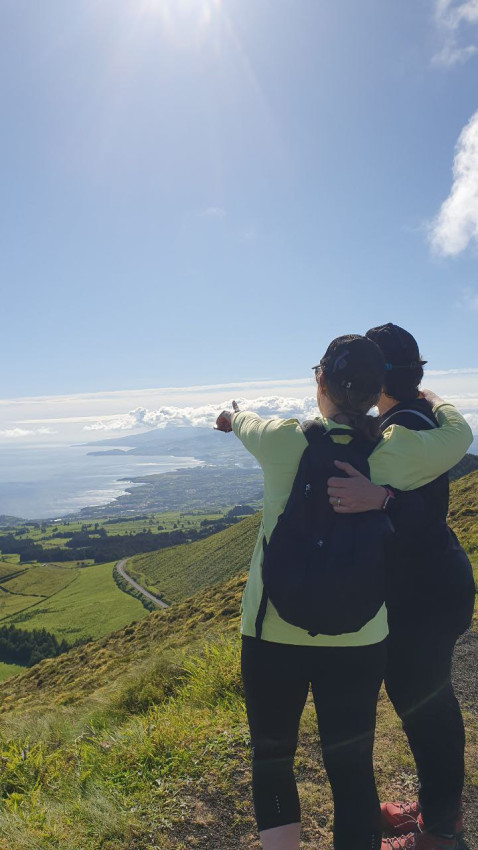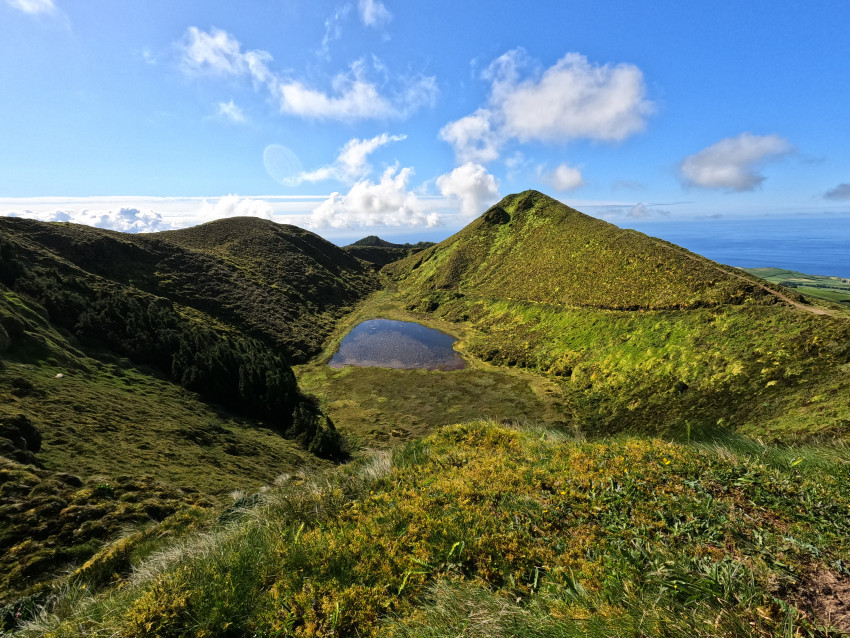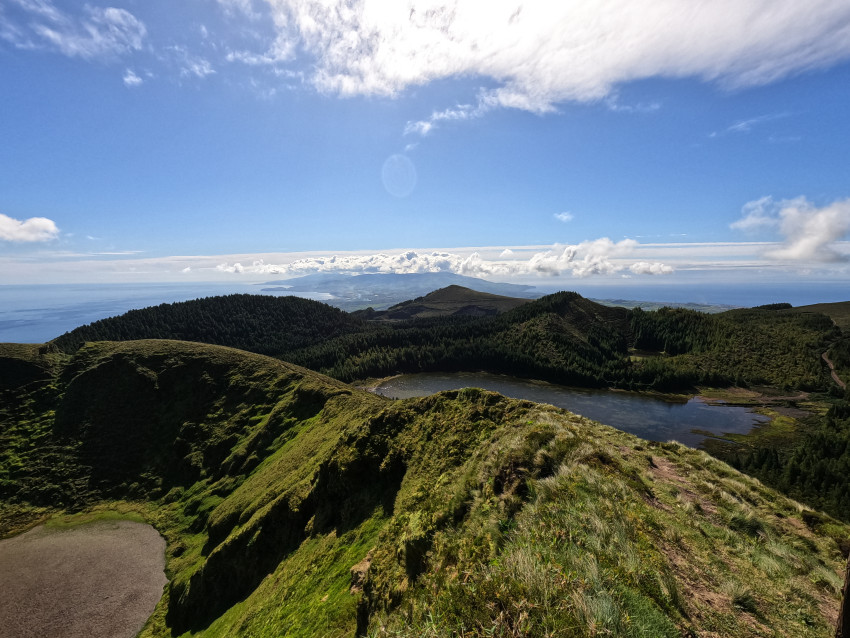 Choose your schedule
09:00 AM - 12:00 PM
$109.77
Choose your schedule
09:00 AM - 12:00 PM
$109.77
Choose your schedule
09:00 AM - 12:00 PM
$109.77
Choose your schedule
09:00 AM - 12:00 PM
$109.77
Choose your schedule
09:00 AM - 12:00 PM
$109.77
Choose your schedule
09:00 AM - 12:00 PM
$109.77
Choose your schedule
09:00 AM - 12:00 PM
$109.77
Choose your schedule
09:00 AM - 12:00 PM
$109.77
Choose your schedule
09:00 AM - 12:00 PM
$109.77
Choose your schedule
09:00 AM - 12:00 PM
$109.77
Choose your schedule
09:00 AM - 12:00 PM
$109.77
Choose your schedule
09:00 AM - 12:00 PM
$109.77
Choose your schedule
09:00 AM - 12:00 PM
$109.77
Choose your schedule
09:00 AM - 12:00 PM
$109.77
Choose your schedule
09:00 AM - 12:00 PM
$109.77
Choose your schedule
09:00 AM - 12:00 PM
$109.77
Choose your schedule
09:00 AM - 12:00 PM
$109.77
Choose your schedule
09:00 AM - 12:00 PM
$109.77
Choose your schedule
09:00 AM - 12:00 PM
$109.77
Choose your schedule
09:00 AM - 12:00 PM
$109.77
Choose your schedule
09:00 AM - 12:00 PM
$109.77
Choose your schedule
09:00 AM - 12:00 PM
$109.77
Choose your schedule
09:00 AM - 12:00 PM
$109.77
Choose your schedule
09:00 AM - 12:00 PM
$109.77
Choose your schedule
09:00 AM - 12:00 PM
$109.77
Choose your schedule
09:00 AM - 12:00 PM
$109.77
Choose your schedule
09:00 AM - 12:00 PM
$109.77
Choose your schedule
09:00 AM - 12:00 PM
$109.77
Choose your schedule
09:00 AM - 12:00 PM
$109.77
Choose your schedule
09:00 AM - 12:00 PM
$109.77
Choose your schedule
09:00 AM - 12:00 PM
$109.77
Choose your schedule
09:00 AM - 12:00 PM
$109.77
Choose your schedule
09:00 AM - 12:00 PM
$109.77
Choose your schedule
09:00 AM - 12:00 PM
$109.77
Choose your schedule
09:00 AM - 12:00 PM
$109.77
Choose your schedule
09:00 AM - 12:00 PM
$109.77
Choose your schedule
09:00 AM - 12:00 PM
$109.77
Choose your schedule
09:00 AM - 12:00 PM
$109.77
Choose your schedule
09:00 AM - 12:00 PM
$109.77
Choose your schedule
09:00 AM - 12:00 PM
$109.77
Choose your schedule
09:00 AM - 12:00 PM
$109.77
Choose your schedule
09:00 AM - 12:00 PM
$109.77
Choose your schedule
09:00 AM - 12:00 PM
$109.77
Choose your schedule
09:00 AM - 12:00 PM
$109.77
Choose your schedule
09:00 AM - 12:00 PM
$109.77
Choose your schedule
09:00 AM - 12:00 PM
$109.77
Choose your schedule
09:00 AM - 12:00 PM
$109.77
Choose your schedule
09:00 AM - 12:00 PM
$109.77
Choose your schedule
09:00 AM - 12:00 PM
$109.77
Choose your schedule
09:00 AM - 12:00 PM
$109.77
Choose your schedule
09:00 AM - 12:00 PM
$109.77
Choose your schedule
09:00 AM - 12:00 PM
$109.77
Choose your schedule
09:00 AM - 12:00 PM
$109.77
Choose your schedule
09:00 AM - 12:00 PM
$109.77
Choose your schedule
09:00 AM - 12:00 PM
$109.77
Choose your schedule
09:00 AM - 12:00 PM
$109.77
Choose your schedule
09:00 AM - 12:00 PM
$109.77
Choose your schedule
09:00 AM - 12:00 PM
$109.77
Choose your schedule
09:00 AM - 12:00 PM
$109.77
Choose your schedule
09:00 AM - 12:00 PM
$109.77
Choose your schedule
09:00 AM - 12:00 PM
$109.77
Choose your schedule
09:00 AM - 12:00 PM
$109.77
Choose your schedule
09:00 AM - 12:00 PM
$109.77
Choose your schedule
09:00 AM - 12:00 PM
$109.77
Choose your schedule
09:00 AM - 12:00 PM
$109.77
Choose your schedule
09:00 AM - 12:00 PM
$109.77
Choose your schedule
09:00 AM - 12:00 PM
$109.77
Choose your schedule
09:00 AM - 12:00 PM
$109.77
Choose your schedule
09:00 AM - 12:00 PM
$109.77
Choose your schedule
09:00 AM - 12:00 PM
$109.77
Choose your schedule
09:00 AM - 12:00 PM
$109.77
Choose your schedule
09:00 AM - 12:00 PM
$109.77
Choose your schedule
09:00 AM - 12:00 PM
$109.77
Choose your schedule
09:00 AM - 12:00 PM
$109.77
Choose your schedule
09:00 AM - 12:00 PM
$109.77
Choose your schedule
09:00 AM - 12:00 PM
$109.77
Choose your schedule
09:00 AM - 12:00 PM
$109.77
Choose your schedule
09:00 AM - 12:00 PM
$109.77
Choose your schedule
09:00 AM - 12:00 PM
$109.77
Choose your schedule
09:00 AM - 12:00 PM
$109.77
Choose your schedule
09:00 AM - 12:00 PM
$109.77
Choose your schedule
09:00 AM - 12:00 PM
$109.77
Choose your schedule
09:00 AM - 12:00 PM
$109.77
Choose your schedule
09:00 AM - 12:00 PM
$109.77
Choose your schedule
09:00 AM - 12:00 PM
$109.77
Choose your schedule
09:00 AM - 12:00 PM
$109.77
Choose your schedule
09:00 AM - 12:00 PM
$109.77
Choose your schedule
09:00 AM - 12:00 PM
$109.77
Choose your schedule
09:00 AM - 12:00 PM
$109.77
Choose your schedule
09:00 AM - 12:00 PM
$109.77
Choose your schedule
09:00 AM - 12:00 PM
$109.77
Choose your schedule
09:00 AM - 12:00 PM
$109.77
Choose your schedule
09:00 AM - 12:00 PM
$109.77
Choose your schedule
09:00 AM - 12:00 PM
$109.77
Choose your schedule
09:00 AM - 12:00 PM
$109.77
Choose your schedule
09:00 AM - 12:00 PM
$109.77
Choose your schedule
09:00 AM - 12:00 PM
$109.77
Choose your schedule
09:00 AM - 12:00 PM
$109.77
Choose your schedule
09:00 AM - 12:00 PM
$109.77
Choose your schedule
09:00 AM - 12:00 PM
$109.77
Choose your schedule
09:00 AM - 12:00 PM
$109.77
Choose your schedule
09:00 AM - 12:00 PM
$109.77
Choose your schedule
09:00 AM - 12:00 PM
$109.77
Choose your schedule
09:00 AM - 12:00 PM
$109.77
Choose your schedule
09:00 AM - 12:00 PM
$109.77
Choose your schedule
09:00 AM - 12:00 PM
$109.77
Choose your schedule
09:00 AM - 12:00 PM
$109.77
Choose your schedule
09:00 AM - 12:00 PM
$109.77
Choose your schedule
09:00 AM - 12:00 PM
$109.77
Choose your schedule
09:00 AM - 12:00 PM
$109.77
Choose your schedule
09:00 AM - 12:00 PM
$109.77
Choose your schedule
09:00 AM - 12:00 PM
$109.77
Choose your schedule
09:00 AM - 12:00 PM
$109.77
Choose your schedule
09:00 AM - 12:00 PM
$109.77
Choose your schedule
09:00 AM - 12:00 PM
$109.77
Choose your schedule
09:00 AM - 12:00 PM
$109.77
Choose your schedule
09:00 AM - 12:00 PM
$109.77
Choose your schedule
09:00 AM - 12:00 PM
$109.77
Choose your schedule
09:00 AM - 12:00 PM
$109.77
Choose your schedule
09:00 AM - 12:00 PM
$109.77
Choose your schedule
09:00 AM - 12:00 PM
$109.77
Choose your schedule
09:00 AM - 12:00 PM
$109.77
Choose your schedule
09:00 AM - 12:00 PM
$109.77
Choose your schedule
09:00 AM - 12:00 PM
$109.77
Choose your schedule
09:00 AM - 12:00 PM
$109.77
Choose your schedule
09:00 AM - 12:00 PM
$109.77
Choose your schedule
09:00 AM - 12:00 PM
$109.77
Choose your schedule
09:00 AM - 12:00 PM
$109.77
Choose your schedule
09:00 AM - 12:00 PM
$109.77
Choose your schedule
09:00 AM - 12:00 PM
$109.77
Choose your schedule
09:00 AM - 12:00 PM
$109.77
Choose your schedule
09:00 AM - 12:00 PM
$109.77
Choose your schedule
09:00 AM - 12:00 PM
$109.77
Choose your schedule
09:00 AM - 12:00 PM
$109.77
Choose your schedule
09:00 AM - 12:00 PM
$109.77
Choose your schedule
09:00 AM - 12:00 PM
$109.77
Choose your schedule
09:00 AM - 12:00 PM
$109.77
Choose your schedule
09:00 AM - 12:00 PM
$109.77
Choose your schedule
09:00 AM - 12:00 PM
$109.77
Choose your schedule
09:00 AM - 12:00 PM
$109.77
Choose your schedule
09:00 AM - 12:00 PM
$109.77
Choose your schedule
09:00 AM - 12:00 PM
$109.77
Choose your schedule
09:00 AM - 12:00 PM
$109.77
Choose your schedule
09:00 AM - 12:00 PM
$109.77
Choose your schedule
09:00 AM - 12:00 PM
$109.77
Choose your schedule
09:00 AM - 12:00 PM
$109.77
Choose your schedule
09:00 AM - 12:00 PM
$109.77
Choose your schedule
09:00 AM - 12:00 PM
$109.77
Choose your schedule
09:00 AM - 12:00 PM
$109.77
Choose your schedule
09:00 AM - 12:00 PM
$109.77
Choose your schedule
09:00 AM - 12:00 PM
$109.77
Choose your schedule
09:00 AM - 12:00 PM
$109.77
Choose your schedule
09:00 AM - 12:00 PM
$109.77
Choose your schedule
09:00 AM - 12:00 PM
$109.77
Choose your schedule
09:00 AM - 12:00 PM
$109.77
Choose your schedule
09:00 AM - 12:00 PM
$109.77
Choose your schedule
09:00 AM - 12:00 PM
$109.77
Choose your schedule
09:00 AM - 12:00 PM
$109.77
Choose your schedule
09:00 AM - 12:00 PM
$109.77
Choose your schedule
09:00 AM - 12:00 PM
$109.77
Choose your schedule
09:00 AM - 12:00 PM
$109.77
Choose your schedule
09:00 AM - 12:00 PM
$109.77
Choose your schedule
09:00 AM - 12:00 PM
$109.77
Choose your schedule
09:00 AM - 12:00 PM
$109.77
Choose your schedule
09:00 AM - 12:00 PM
$109.77
Choose your schedule
09:00 AM - 12:00 PM
$109.77
Choose your schedule
09:00 AM - 12:00 PM
$109.77
Choose your schedule
09:00 AM - 12:00 PM
$109.77
Choose your schedule
09:00 AM - 12:00 PM
$109.77
Choose your schedule
09:00 AM - 12:00 PM
$109.77
Choose your schedule
09:00 AM - 12:00 PM
$109.77
Choose your schedule
09:00 AM - 12:00 PM
$109.77
Choose your schedule
09:00 AM - 12:00 PM
$109.77
Choose your schedule
09:00 AM - 12:00 PM
$109.77
Choose your schedule
09:00 AM - 12:00 PM
$109.77
Choose your schedule
09:00 AM - 12:00 PM
$109.77
Choose your schedule
09:00 AM - 12:00 PM
$109.77
Choose your schedule
09:00 AM - 12:00 PM
$109.77
Choose your schedule
09:00 AM - 12:00 PM
$109.77
Choose your schedule
09:00 AM - 12:00 PM
$109.77
Choose your schedule
09:00 AM - 12:00 PM
$109.77
Choose your schedule
09:00 AM - 12:00 PM
$109.77
Choose your schedule
09:00 AM - 12:00 PM
$109.77
Choose your schedule
09:00 AM - 12:00 PM
$109.77
Choose your schedule
09:00 AM - 12:00 PM
$109.77
Choose your schedule
09:00 AM - 12:00 PM
$109.77
Choose your schedule
09:00 AM - 12:00 PM
$109.77
Choose your schedule
09:00 AM - 12:00 PM
$109.77
Choose your schedule
09:00 AM - 12:00 PM
$109.77
Choose your schedule
09:00 AM - 12:00 PM
$109.77
Choose your schedule
09:00 AM - 12:00 PM
$109.77
Choose your schedule
09:00 AM - 12:00 PM
$109.77
Choose your schedule
09:00 AM - 12:00 PM
$109.77
Choose your schedule
09:00 AM - 12:00 PM
$109.77
Choose your schedule
09:00 AM - 12:00 PM
$109.77
Choose your schedule
09:00 AM - 12:00 PM
$109.77
Choose your schedule
09:00 AM - 12:00 PM
$109.77
Choose your schedule
09:00 AM - 12:00 PM
$109.77
Choose your schedule
09:00 AM - 12:00 PM
$109.77
Choose your schedule
09:00 AM - 12:00 PM
$109.77
Choose your schedule
09:00 AM - 12:00 PM
$109.77
Choose your schedule
09:00 AM - 12:00 PM
$109.77
Choose your schedule
09:00 AM - 12:00 PM
$109.77
Choose your schedule
09:00 AM - 12:00 PM
$109.77
Choose your schedule
09:00 AM - 12:00 PM
$109.77
Choose your schedule
09:00 AM - 12:00 PM
$109.77
Choose your schedule
09:00 AM - 12:00 PM
$109.77
Choose your schedule
09:00 AM - 12:00 PM
$109.77
Choose your schedule
09:00 AM - 12:00 PM
$109.77
Choose your schedule
09:00 AM - 12:00 PM
$109.77
Choose your schedule
09:00 AM - 12:00 PM
$109.77
Choose your schedule
09:00 AM - 12:00 PM
$109.77
Choose your schedule
09:00 AM - 12:00 PM
$109.77
Choose your schedule
09:00 AM - 12:00 PM
$109.77
Choose your schedule
09:00 AM - 12:00 PM
$109.77
Choose your schedule
09:00 AM - 12:00 PM
$109.77
Choose your schedule
09:00 AM - 12:00 PM
$109.77
Choose your schedule
09:00 AM - 12:00 PM
$109.77
Choose your schedule
09:00 AM - 12:00 PM
$109.77
Choose your schedule
09:00 AM - 12:00 PM
$109.77
Choose your schedule
09:00 AM - 12:00 PM
$109.77
Choose your schedule
09:00 AM - 12:00 PM
$109.77
Choose your schedule
09:00 AM - 12:00 PM
$109.77
Choose your schedule
09:00 AM - 12:00 PM
$109.77
Choose your schedule
09:00 AM - 12:00 PM
$109.77
Choose your schedule
09:00 AM - 12:00 PM
$109.77
Choose your schedule
09:00 AM - 12:00 PM
$109.77
Choose your schedule
09:00 AM - 12:00 PM
$109.77
Choose your schedule
09:00 AM - 12:00 PM
$109.77
Choose your schedule
09:00 AM - 12:00 PM
$109.77
Choose your schedule
09:00 AM - 12:00 PM
$109.77
Choose your schedule
09:00 AM - 12:00 PM
$109.77
Choose your schedule
09:00 AM - 12:00 PM
$109.77
Choose your schedule
09:00 AM - 12:00 PM
$109.77
Choose your schedule
09:00 AM - 12:00 PM
$109.77
Choose your schedule
09:00 AM - 12:00 PM
$109.77
Choose your schedule
09:00 AM - 12:00 PM
$109.77
Choose your schedule
09:00 AM - 12:00 PM
$109.77
Choose your schedule
09:00 AM - 12:00 PM
$109.77
Choose your schedule
09:00 AM - 12:00 PM
$109.77
Choose your schedule
09:00 AM - 12:00 PM
$109.77
Choose your schedule
09:00 AM - 12:00 PM
$109.77
Choose your schedule
09:00 AM - 12:00 PM
$109.77
Choose your schedule
09:00 AM - 12:00 PM
$109.77
Choose your schedule
09:00 AM - 12:00 PM
$109.77
Choose your schedule
09:00 AM - 12:00 PM
$109.77
Choose your schedule
09:00 AM - 12:00 PM
$109.77
Choose your schedule
09:00 AM - 12:00 PM
$109.77
Choose your schedule
09:00 AM - 12:00 PM
$109.77
Choose your schedule
09:00 AM - 12:00 PM
$109.77
Choose your schedule
09:00 AM - 12:00 PM
$109.77
Choose your schedule
09:00 AM - 12:00 PM
$109.77
Choose your schedule
09:00 AM - 12:00 PM
$109.77
Choose your schedule
09:00 AM - 12:00 PM
$109.77
Choose your schedule
09:00 AM - 12:00 PM
$109.77
Choose your schedule
09:00 AM - 12:00 PM
$109.77
Choose your schedule
09:00 AM - 12:00 PM
$109.77
Choose your schedule
09:00 AM - 12:00 PM
$109.77
Choose your schedule
09:00 AM - 12:00 PM
$109.77
Choose your schedule
09:00 AM - 12:00 PM
$109.77
Choose your schedule
09:00 AM - 12:00 PM
$109.77
Choose your schedule
09:00 AM - 12:00 PM
$109.77
Choose your schedule
09:00 AM - 12:00 PM
$109.77
Choose your schedule
09:00 AM - 12:00 PM
$109.77
Choose your schedule
09:00 AM - 12:00 PM
$109.77
Choose your schedule
09:00 AM - 12:00 PM
$109.77
Choose your schedule
09:00 AM - 12:00 PM
$109.77
Choose your schedule
09:00 AM - 12:00 PM
$109.77
Choose your schedule
09:00 AM - 12:00 PM
$109.77
Choose your schedule
09:00 AM - 12:00 PM
$109.77
Choose your schedule
09:00 AM - 12:00 PM
$109.77
Choose your schedule
09:00 AM - 12:00 PM
$109.77
Choose your schedule
09:00 AM - 12:00 PM
$109.77
Choose your schedule
09:00 AM - 12:00 PM
$109.77
Choose your schedule
09:00 AM - 12:00 PM
$109.77
Choose your schedule
09:00 AM - 12:00 PM
$109.77
Choose your schedule
09:00 AM - 12:00 PM
$109.77
Choose your schedule
09:00 AM - 12:00 PM
$109.77
Choose your schedule
09:00 AM - 12:00 PM
$109.77
Choose your schedule
09:00 AM - 12:00 PM
$109.77
Choose your schedule
09:00 AM - 12:00 PM
$109.77
Choose your schedule
09:00 AM - 12:00 PM
$109.77
Choose your schedule
09:00 AM - 12:00 PM
$109.77
Choose your schedule
09:00 AM - 12:00 PM
$109.77
Choose your schedule
09:00 AM - 12:00 PM
$109.77
Choose your schedule
09:00 AM - 12:00 PM
$109.77
Choose your schedule
09:00 AM - 12:00 PM
$109.77
Choose your schedule
09:00 AM - 12:00 PM
$109.77
Choose your schedule
09:00 AM - 12:00 PM
$109.77
Choose your schedule
09:00 AM - 12:00 PM
$109.77
Choose your schedule
09:00 AM - 12:00 PM
$109.77
Choose your schedule
09:00 AM - 12:00 PM
$109.77
Choose your schedule
09:00 AM - 12:00 PM
$109.77
Choose your schedule
09:00 AM - 12:00 PM
$109.77
Choose your schedule
09:00 AM - 12:00 PM
$109.77
Choose your schedule
09:00 AM - 12:00 PM
$109.77
Choose your schedule
09:00 AM - 12:00 PM
$109.77
Choose your schedule
09:00 AM - 12:00 PM
$109.77
Choose your schedule
09:00 AM - 12:00 PM
$109.77
Choose your schedule
09:00 AM - 12:00 PM
$109.77
Choose your schedule
09:00 AM - 12:00 PM
$109.77
Choose your schedule
09:00 AM - 12:00 PM
$109.77
Choose your schedule
09:00 AM - 12:00 PM
$109.77
Choose your schedule
09:00 AM - 12:00 PM
$109.77
Choose your schedule
09:00 AM - 12:00 PM
$109.77
Choose your schedule
09:00 AM - 12:00 PM
$109.77
Choose your schedule
09:00 AM - 12:00 PM
$109.77
Choose your schedule
09:00 AM - 12:00 PM
$109.77
Choose your schedule
09:00 AM - 12:00 PM
$109.77
Choose your schedule
09:00 AM - 12:00 PM
$109.77
Choose your schedule
09:00 AM - 12:00 PM
$109.77
Choose your schedule
09:00 AM - 12:00 PM
$109.77
Choose your schedule
09:00 AM - 12:00 PM
$109.77
Choose your schedule
09:00 AM - 12:00 PM
$109.77
Choose your schedule
09:00 AM - 12:00 PM
$109.77
Choose your schedule
09:00 AM - 12:00 PM
$109.77
Choose your schedule
09:00 AM - 12:00 PM
$109.77
Choose your schedule
09:00 AM - 12:00 PM
$109.77
Choose your schedule
09:00 AM - 12:00 PM
$109.77
Choose your schedule
09:00 AM - 12:00 PM
$109.77
Choose your schedule
09:00 AM - 12:00 PM
$109.77
Choose your schedule
09:00 AM - 12:00 PM
$109.77
Choose your schedule
09:00 AM - 12:00 PM
$109.77
Choose your schedule
09:00 AM - 12:00 PM
$109.77
Choose your schedule
09:00 AM - 12:00 PM
$109.77
Choose your schedule
09:00 AM - 12:00 PM
$109.77
Choose your schedule
09:00 AM - 12:00 PM
$109.77
Choose your schedule
09:00 AM - 12:00 PM
$109.77
Choose your schedule
09:00 AM - 12:00 PM
$109.77
Choose your schedule
09:00 AM - 12:00 PM
$109.77
Choose your schedule
09:00 AM - 12:00 PM
$109.77
Choose your schedule
09:00 AM - 12:00 PM
$109.77
Choose your schedule
09:00 AM - 12:00 PM
$109.77
Choose your schedule
09:00 AM - 12:00 PM
$109.77
Choose your schedule
09:00 AM - 12:00 PM
$109.77
Choose your schedule
09:00 AM - 12:00 PM
$109.77
Choose your schedule
09:00 AM - 12:00 PM
$109.77
Choose your schedule
09:00 AM - 12:00 PM
$109.77
Choose your schedule
09:00 AM - 12:00 PM
$109.77
Choose your schedule
09:00 AM - 12:00 PM
$109.77
Choose your schedule
09:00 AM - 12:00 PM
$109.77
Choose your schedule
09:00 AM - 12:00 PM
$109.77
Choose your schedule
09:00 AM - 12:00 PM
$109.77
Choose your schedule
09:00 AM - 12:00 PM
$109.77
Choose your schedule
09:00 AM - 12:00 PM
$109.77
Choose your schedule
09:00 AM - 12:00 PM
$109.77
Choose your schedule
09:00 AM - 12:00 PM
$109.77
Choose your schedule
09:00 AM - 12:00 PM
$109.77
Choose your schedule
09:00 AM - 12:00 PM
$109.77
Choose your schedule
09:00 AM - 12:00 PM
$109.77
Choose your schedule
09:00 AM - 12:00 PM
$109.77
Choose your schedule
09:00 AM - 12:00 PM
$109.77
Choose your schedule
09:00 AM - 12:00 PM
$109.77
Choose your schedule
09:00 AM - 12:00 PM
$109.77
Choose your schedule
09:00 AM - 12:00 PM
$109.77
Choose your schedule
09:00 AM - 12:00 PM
$109.77
Choose your schedule
09:00 AM - 12:00 PM
$109.77
Choose your schedule
09:00 AM - 12:00 PM
$109.77
Choose your schedule
09:00 AM - 12:00 PM
$109.77
Choose your schedule
09:00 AM - 12:00 PM
$109.77
Choose your schedule
09:00 AM - 12:00 PM
$109.77
Choose your schedule
09:00 AM - 12:00 PM
$109.77
Choose your schedule
09:00 AM - 12:00 PM
$109.77
Choose your schedule
09:00 AM - 12:00 PM
$109.77
Choose your schedule
09:00 AM - 12:00 PM
$109.77
About the Experience
This trail, with a length of 5km, starts very close to the famous Lagoa do Canário, where we will see other magnificent lesser-known lakes, such as Lagoa Rasa and Lagoa das Éguas.
It will be seen that there is a very humid microclimate and therefore rich in endemic plants.
After seeing a little of the inner corners of the largest caldera in the Azores, the Sete Cidades caldera, we will have the possibility to go to the Boca do Inferno viewpoint. Easily with one of the best views on the island of São Miguel.
Information:
Duration: 3 hours
Difficulty: Easy
Distance: 6.2km
Elevation: 131m
Slope: 131m
Pick-up: Included in the center of Ponta Delgada. Other areas may have additional costs.
Terms and Conditions
Free cancelation until 14 days before.
Unlock a World of Exclusive Perks
Unlock a world of privileges with our Travel Rewards Program. Sign up and instantly enjoy.