Walking Trails: Baías da Agualva
Location: Terceira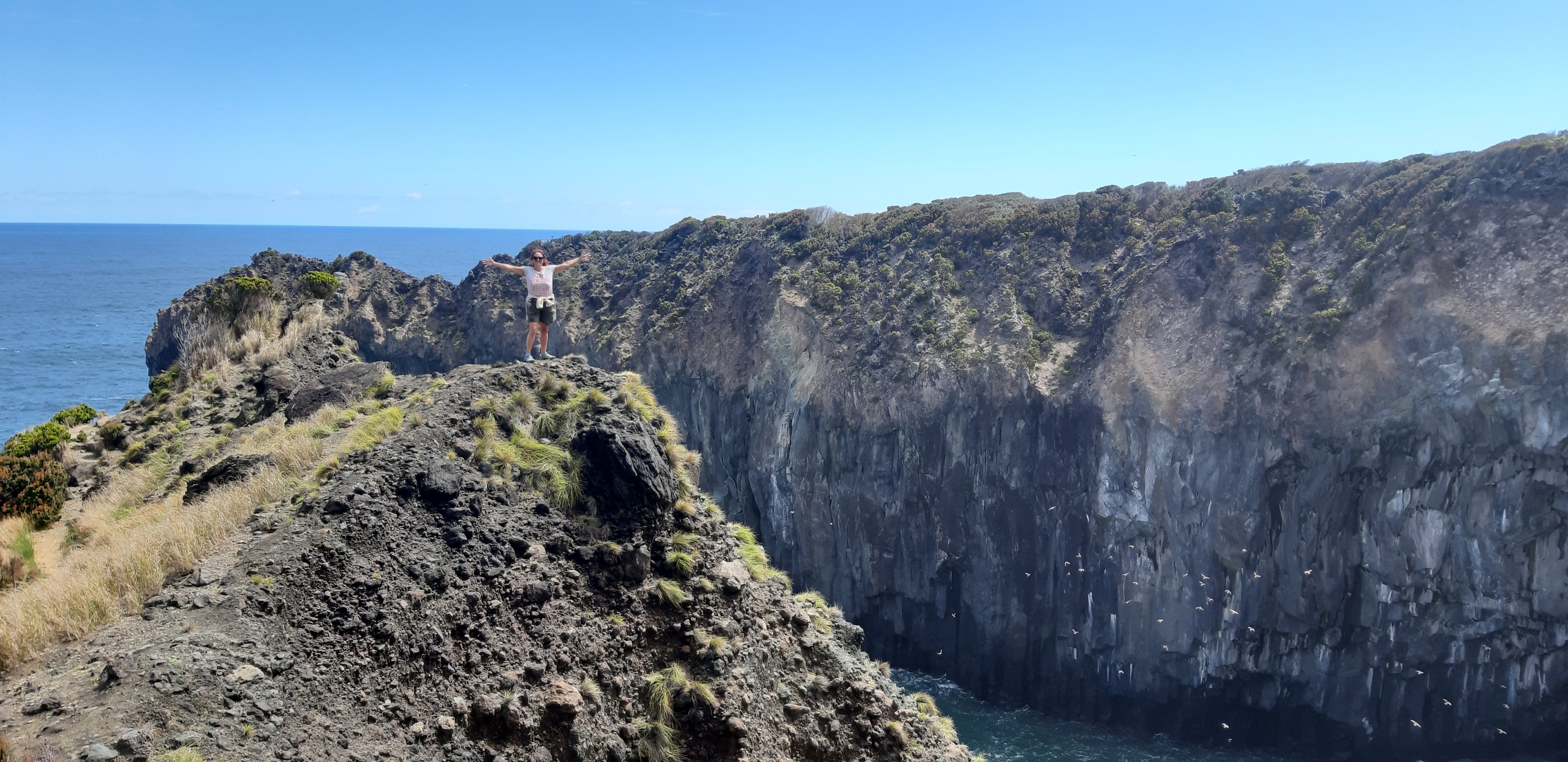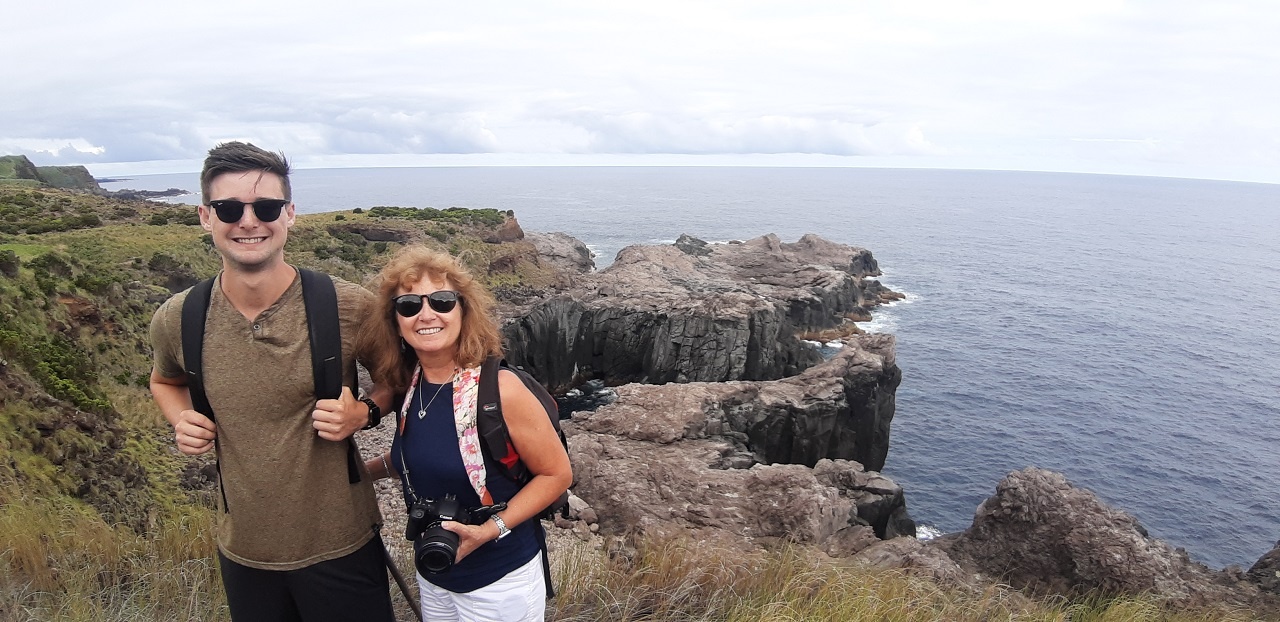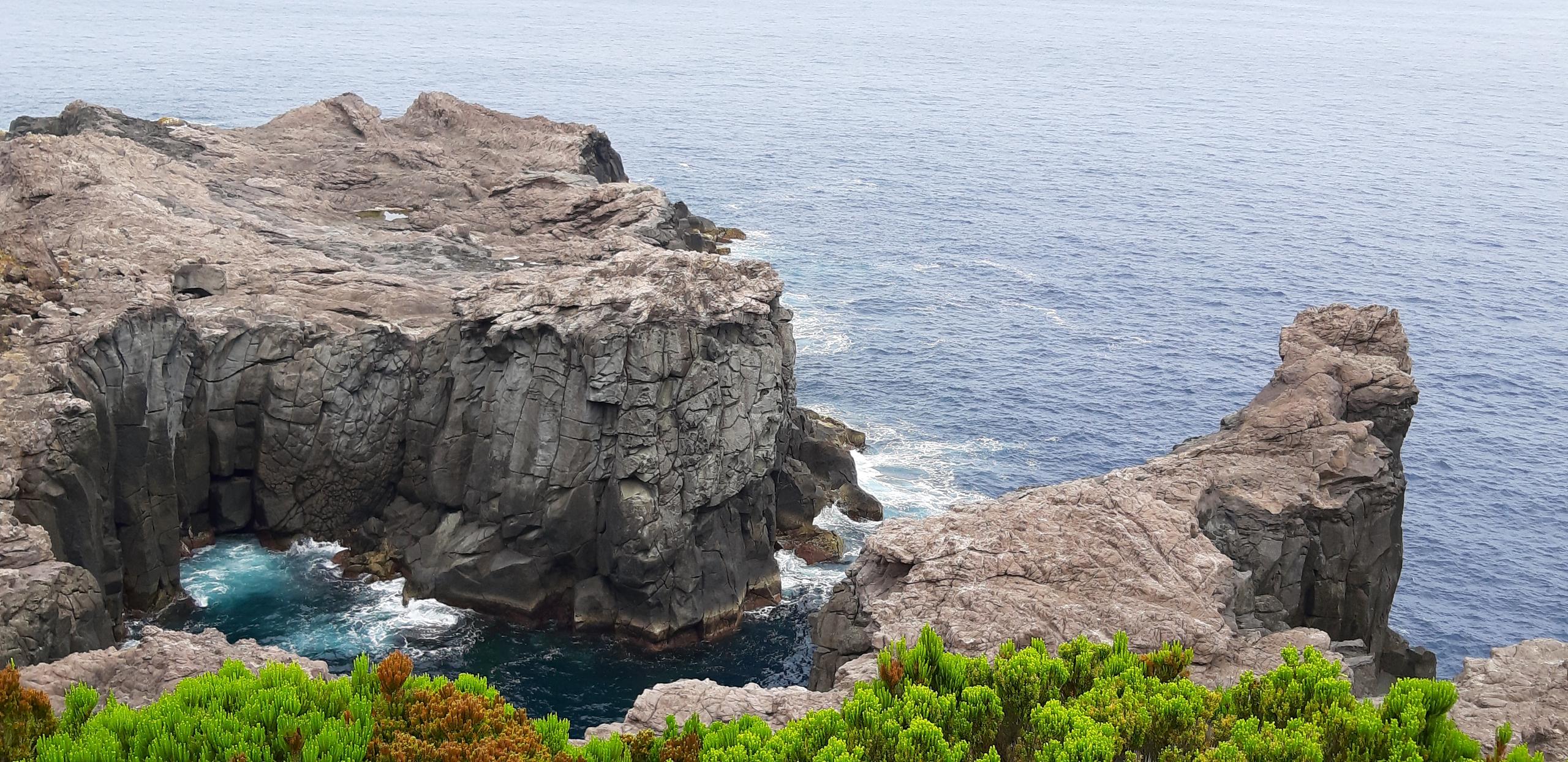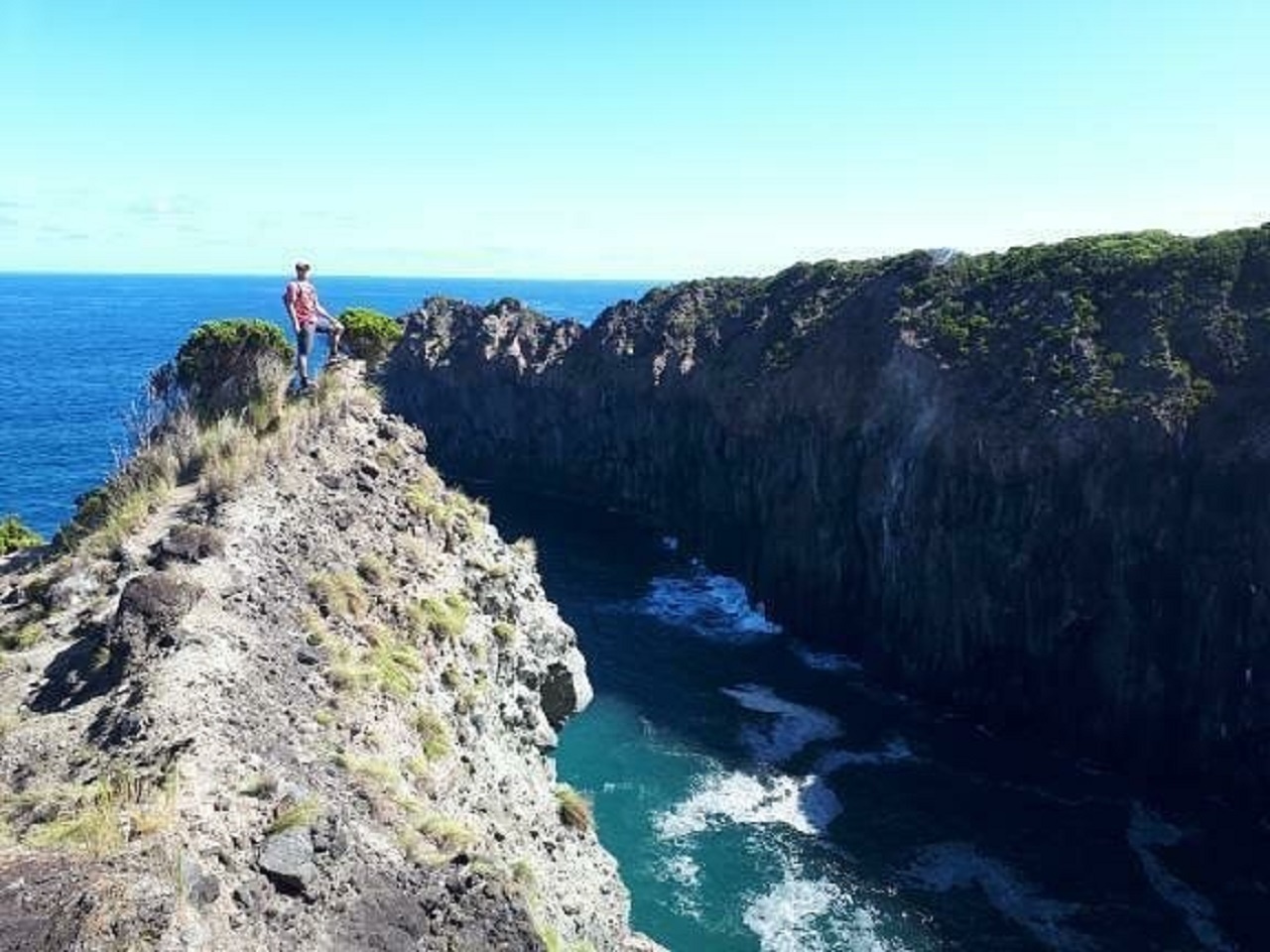 Choose your schedule
02:00 PM - 05:00 PM
$76.19
09:00 AM - 12:00 PM
$76.19
Choose your schedule
02:00 PM - 05:00 PM
$76.19
09:00 AM - 12:00 PM
$76.19
Choose your schedule
02:00 PM - 05:00 PM
$76.19
09:00 AM - 12:00 PM
$76.19
Choose your schedule
09:00 AM - 12:00 PM
$76.19
02:00 PM - 05:00 PM
$76.19
Choose your schedule
02:00 PM - 05:00 PM
$76.19
09:00 AM - 12:00 PM
$76.19
Choose your schedule
02:00 PM - 05:00 PM
$76.19
09:00 AM - 12:00 PM
$76.19
Choose your schedule
02:00 PM - 05:00 PM
$76.19
09:00 AM - 12:00 PM
$76.19
Choose your schedule
02:00 PM - 05:00 PM
$76.19
09:00 AM - 12:00 PM
$76.19
Choose your schedule
09:00 AM - 12:00 PM
$76.19
02:00 PM - 05:00 PM
$76.19
Choose your schedule
02:00 PM - 05:00 PM
$76.19
09:00 AM - 12:00 PM
$76.19
Choose your schedule
02:00 PM - 05:00 PM
$76.19
09:00 AM - 12:00 PM
$76.19
Choose your schedule
02:00 PM - 05:00 PM
$76.19
09:00 AM - 12:00 PM
$76.19
Choose your schedule
02:00 PM - 05:00 PM
$76.19
09:00 AM - 12:00 PM
$76.19
Choose your schedule
09:00 AM - 12:00 PM
$76.19
02:00 PM - 05:00 PM
$76.19
Choose your schedule
02:00 PM - 05:00 PM
$76.19
09:00 AM - 12:00 PM
$76.19
Choose your schedule
02:00 PM - 05:00 PM
$76.19
09:00 AM - 12:00 PM
$76.19
Choose your schedule
02:00 PM - 05:00 PM
$76.19
09:00 AM - 12:00 PM
$76.19
Choose your schedule
09:00 AM - 12:00 PM
$76.19
02:00 PM - 05:00 PM
$76.19
Choose your schedule
02:00 PM - 05:00 PM
$76.19
09:00 AM - 12:00 PM
$76.19
Choose your schedule
02:00 PM - 05:00 PM
$76.19
09:00 AM - 12:00 PM
$76.19
Choose your schedule
02:00 PM - 05:00 PM
$76.19
09:00 AM - 12:00 PM
$76.19
Choose your schedule
02:00 PM - 05:00 PM
$76.19
09:00 AM - 12:00 PM
$76.19
Choose your schedule
09:00 AM - 12:00 PM
$76.19
02:00 PM - 05:00 PM
$76.19
Choose your schedule
02:00 PM - 05:00 PM
$76.19
09:00 AM - 12:00 PM
$76.19
Choose your schedule
02:00 PM - 05:00 PM
$76.19
09:00 AM - 12:00 PM
$76.19
Choose your schedule
02:00 PM - 05:00 PM
$76.19
09:00 AM - 12:00 PM
$76.19
Choose your schedule
09:00 AM - 12:00 PM
$76.19
02:00 PM - 05:00 PM
$76.19
Choose your schedule
02:00 PM - 05:00 PM
$76.19
09:00 AM - 12:00 PM
$76.19
Choose your schedule
02:00 PM - 05:00 PM
$76.19
09:00 AM - 12:00 PM
$76.19
Choose your schedule
02:00 PM - 05:00 PM
$76.19
09:00 AM - 12:00 PM
$76.19
Choose your schedule
02:00 PM - 05:00 PM
$76.19
09:00 AM - 12:00 PM
$76.19
Choose your schedule
09:00 AM - 12:00 PM
$76.19
02:00 PM - 05:00 PM
$76.19
Choose your schedule
09:00 AM - 12:00 PM
$76.19
02:00 PM - 05:00 PM
$76.19
Choose your schedule
02:00 PM - 05:00 PM
$76.19
09:00 AM - 12:00 PM
$76.19
Choose your schedule
02:00 PM - 05:00 PM
$76.19
09:00 AM - 12:00 PM
$76.19
Choose your schedule
02:00 PM - 05:00 PM
$76.19
09:00 AM - 12:00 PM
$76.19
Choose your schedule
09:00 AM - 12:00 PM
$76.19
02:00 PM - 05:00 PM
$76.19
Choose your schedule
02:00 PM - 05:00 PM
$76.19
09:00 AM - 12:00 PM
$76.19
Choose your schedule
02:00 PM - 05:00 PM
$76.19
09:00 AM - 12:00 PM
$76.19
Choose your schedule
02:00 PM - 05:00 PM
$76.19
09:00 AM - 12:00 PM
$76.19
Choose your schedule
02:00 PM - 05:00 PM
$76.19
09:00 AM - 12:00 PM
$76.19
Choose your schedule
09:00 AM - 12:00 PM
$76.19
02:00 PM - 05:00 PM
$76.19
Choose your schedule
02:00 PM - 05:00 PM
$76.19
09:00 AM - 12:00 PM
$76.19
Choose your schedule
02:00 PM - 05:00 PM
$76.19
09:00 AM - 12:00 PM
$76.19
Choose your schedule
02:00 PM - 05:00 PM
$76.19
09:00 AM - 12:00 PM
$76.19
Choose your schedule
02:00 PM - 05:00 PM
$76.19
09:00 AM - 12:00 PM
$76.19
Choose your schedule
09:00 AM - 12:00 PM
$76.19
02:00 PM - 05:00 PM
$76.19
Choose your schedule
02:00 PM - 05:00 PM
$76.19
09:00 AM - 12:00 PM
$76.19
Choose your schedule
02:00 PM - 05:00 PM
$76.19
09:00 AM - 12:00 PM
$76.19
Choose your schedule
02:00 PM - 05:00 PM
$76.19
09:00 AM - 12:00 PM
$76.19
Choose your schedule
09:00 AM - 12:00 PM
$76.19
02:00 PM - 05:00 PM
$76.19
Choose your schedule
02:00 PM - 05:00 PM
$76.19
09:00 AM - 12:00 PM
$76.19
Choose your schedule
02:00 PM - 05:00 PM
$76.19
09:00 AM - 12:00 PM
$76.19
Choose your schedule
02:00 PM - 05:00 PM
$76.19
09:00 AM - 12:00 PM
$76.19
Choose your schedule
02:00 PM - 05:00 PM
$76.19
09:00 AM - 12:00 PM
$76.19
Choose your schedule
09:00 AM - 12:00 PM
$76.19
02:00 PM - 05:00 PM
$76.19
Choose your schedule
02:00 PM - 05:00 PM
$76.19
09:00 AM - 12:00 PM
$76.19
Choose your schedule
02:00 PM - 05:00 PM
$76.19
09:00 AM - 12:00 PM
$76.19
Choose your schedule
02:00 PM - 05:00 PM
$76.19
09:00 AM - 12:00 PM
$76.19
Choose your schedule
09:00 AM - 12:00 PM
$76.19
02:00 PM - 05:00 PM
$76.19
Choose your schedule
02:00 PM - 05:00 PM
$76.19
09:00 AM - 12:00 PM
$76.19
Choose your schedule
02:00 PM - 05:00 PM
$76.19
09:00 AM - 12:00 PM
$76.19
Choose your schedule
02:00 PM - 05:00 PM
$76.19
09:00 AM - 12:00 PM
$76.19
Choose your schedule
02:00 PM - 05:00 PM
$76.19
09:00 AM - 12:00 PM
$76.19
Choose your schedule
09:00 AM - 12:00 PM
$76.19
02:00 PM - 05:00 PM
$76.19
Choose your schedule
09:00 AM - 12:00 PM
$76.19
02:00 PM - 05:00 PM
$76.19
Choose your schedule
02:00 PM - 05:00 PM
$76.19
09:00 AM - 12:00 PM
$76.19
Choose your schedule
02:00 PM - 05:00 PM
$76.19
09:00 AM - 12:00 PM
$76.19
Choose your schedule
02:00 PM - 05:00 PM
$76.19
09:00 AM - 12:00 PM
$76.19
Choose your schedule
09:00 AM - 12:00 PM
$76.19
02:00 PM - 05:00 PM
$76.19
Choose your schedule
02:00 PM - 05:00 PM
$76.19
09:00 AM - 12:00 PM
$76.19
Choose your schedule
02:00 PM - 05:00 PM
$76.19
09:00 AM - 12:00 PM
$76.19
Choose your schedule
02:00 PM - 05:00 PM
$76.19
09:00 AM - 12:00 PM
$76.19
Choose your schedule
02:00 PM - 05:00 PM
$76.19
09:00 AM - 12:00 PM
$76.19
Choose your schedule
09:00 AM - 12:00 PM
$76.19
02:00 PM - 05:00 PM
$76.19
Choose your schedule
02:00 PM - 05:00 PM
$76.19
09:00 AM - 12:00 PM
$76.19
Choose your schedule
02:00 PM - 05:00 PM
$76.19
09:00 AM - 12:00 PM
$76.19
Choose your schedule
02:00 PM - 05:00 PM
$76.19
09:00 AM - 12:00 PM
$76.19
Choose your schedule
02:00 PM - 05:00 PM
$76.19
09:00 AM - 12:00 PM
$76.19
Choose your schedule
09:00 AM - 12:00 PM
$76.19
02:00 PM - 05:00 PM
$76.19
Choose your schedule
02:00 PM - 05:00 PM
$76.19
09:00 AM - 12:00 PM
$76.19
Choose your schedule
02:00 PM - 05:00 PM
$76.19
09:00 AM - 12:00 PM
$76.19
Choose your schedule
02:00 PM - 05:00 PM
$76.19
09:00 AM - 12:00 PM
$76.19
Choose your schedule
09:00 AM - 12:00 PM
$76.19
02:00 PM - 05:00 PM
$76.19
Choose your schedule
02:00 PM - 05:00 PM
$76.19
09:00 AM - 12:00 PM
$76.19
Choose your schedule
02:00 PM - 05:00 PM
$76.19
09:00 AM - 12:00 PM
$76.19
Choose your schedule
02:00 PM - 05:00 PM
$76.19
09:00 AM - 12:00 PM
$76.19
Choose your schedule
02:00 PM - 05:00 PM
$76.19
09:00 AM - 12:00 PM
$76.19
Choose your schedule
09:00 AM - 12:00 PM
$76.19
02:00 PM - 05:00 PM
$76.19
Choose your schedule
02:00 PM - 05:00 PM
$76.19
09:00 AM - 12:00 PM
$76.19
Choose your schedule
02:00 PM - 05:00 PM
$76.19
09:00 AM - 12:00 PM
$76.19
Choose your schedule
02:00 PM - 05:00 PM
$76.19
09:00 AM - 12:00 PM
$76.19
Choose your schedule
09:00 AM - 12:00 PM
$76.19
02:00 PM - 05:00 PM
$76.19
Choose your schedule
02:00 PM - 05:00 PM
$76.19
09:00 AM - 12:00 PM
$76.19
Choose your schedule
02:00 PM - 05:00 PM
$76.19
09:00 AM - 12:00 PM
$76.19
Choose your schedule
02:00 PM - 05:00 PM
$76.19
09:00 AM - 12:00 PM
$76.19
Choose your schedule
02:00 PM - 05:00 PM
$76.19
09:00 AM - 12:00 PM
$76.19
Choose your schedule
09:00 AM - 12:00 PM
$76.19
02:00 PM - 05:00 PM
$76.19
Choose your schedule
09:00 AM - 12:00 PM
$76.19
02:00 PM - 05:00 PM
$76.19
Choose your schedule
02:00 PM - 05:00 PM
$76.19
09:00 AM - 12:00 PM
$76.19
Choose your schedule
02:00 PM - 05:00 PM
$76.19
09:00 AM - 12:00 PM
$76.19
Choose your schedule
02:00 PM - 05:00 PM
$76.19
09:00 AM - 12:00 PM
$76.19
Choose your schedule
09:00 AM - 12:00 PM
$76.19
02:00 PM - 05:00 PM
$76.19
Choose your schedule
02:00 PM - 05:00 PM
$76.19
09:00 AM - 12:00 PM
$76.19
Choose your schedule
02:00 PM - 05:00 PM
$76.19
09:00 AM - 12:00 PM
$76.19
Choose your schedule
02:00 PM - 05:00 PM
$76.19
09:00 AM - 12:00 PM
$76.19
Choose your schedule
02:00 PM - 05:00 PM
$76.19
09:00 AM - 12:00 PM
$76.19
Choose your schedule
09:00 AM - 12:00 PM
$76.19
02:00 PM - 05:00 PM
$76.19
Choose your schedule
02:00 PM - 05:00 PM
$76.19
09:00 AM - 12:00 PM
$76.19
Choose your schedule
02:00 PM - 05:00 PM
$76.19
09:00 AM - 12:00 PM
$76.19
Choose your schedule
02:00 PM - 05:00 PM
$76.19
09:00 AM - 12:00 PM
$76.19
Choose your schedule
02:00 PM - 05:00 PM
$76.19
09:00 AM - 12:00 PM
$76.19
Choose your schedule
09:00 AM - 12:00 PM
$76.19
02:00 PM - 05:00 PM
$76.19
Choose your schedule
02:00 PM - 05:00 PM
$76.19
09:00 AM - 12:00 PM
$76.19
Choose your schedule
02:00 PM - 05:00 PM
$76.19
09:00 AM - 12:00 PM
$76.19
Choose your schedule
02:00 PM - 05:00 PM
$76.19
09:00 AM - 12:00 PM
$76.19
Choose your schedule
09:00 AM - 12:00 PM
$76.19
02:00 PM - 05:00 PM
$76.19
Choose your schedule
02:00 PM - 05:00 PM
$76.19
09:00 AM - 12:00 PM
$76.19
Choose your schedule
02:00 PM - 05:00 PM
$76.19
09:00 AM - 12:00 PM
$76.19
Choose your schedule
02:00 PM - 05:00 PM
$76.19
09:00 AM - 12:00 PM
$76.19
Choose your schedule
02:00 PM - 05:00 PM
$76.19
09:00 AM - 12:00 PM
$76.19
Choose your schedule
09:00 AM - 12:00 PM
$76.19
02:00 PM - 05:00 PM
$76.19
Choose your schedule
02:00 PM - 05:00 PM
$76.19
09:00 AM - 12:00 PM
$76.19
Choose your schedule
02:00 PM - 05:00 PM
$76.19
09:00 AM - 12:00 PM
$76.19
Choose your schedule
02:00 PM - 05:00 PM
$76.19
09:00 AM - 12:00 PM
$76.19
Choose your schedule
09:00 AM - 12:00 PM
$76.19
02:00 PM - 05:00 PM
$76.19
Choose your schedule
02:00 PM - 05:00 PM
$76.19
09:00 AM - 12:00 PM
$76.19
Choose your schedule
02:00 PM - 05:00 PM
$76.19
09:00 AM - 12:00 PM
$76.19
Choose your schedule
02:00 PM - 05:00 PM
$76.19
09:00 AM - 12:00 PM
$76.19
Choose your schedule
02:00 PM - 05:00 PM
$76.19
09:00 AM - 12:00 PM
$76.19
Choose your schedule
09:00 AM - 12:00 PM
$76.19
02:00 PM - 05:00 PM
$76.19
Choose your schedule
02:00 PM - 05:00 PM
$76.19
09:00 AM - 12:00 PM
$76.19
Choose your schedule
02:00 PM - 05:00 PM
$76.19
09:00 AM - 12:00 PM
$76.19
Choose your schedule
02:00 PM - 05:00 PM
$76.19
09:00 AM - 12:00 PM
$76.19
Choose your schedule
02:00 PM - 05:00 PM
$76.19
09:00 AM - 12:00 PM
$76.19
Choose your schedule
09:00 AM - 12:00 PM
$76.19
02:00 PM - 05:00 PM
$76.19
Choose your schedule
02:00 PM - 05:00 PM
$76.19
09:00 AM - 12:00 PM
$76.19
Choose your schedule
02:00 PM - 05:00 PM
$76.19
09:00 AM - 12:00 PM
$76.19
Choose your schedule
02:00 PM - 05:00 PM
$76.19
09:00 AM - 12:00 PM
$76.19
Choose your schedule
02:00 PM - 05:00 PM
$76.19
09:00 AM - 12:00 PM
$76.19
Choose your schedule
09:00 AM - 12:00 PM
$76.19
02:00 PM - 05:00 PM
$76.19
Choose your schedule
02:00 PM - 05:00 PM
$76.19
09:00 AM - 12:00 PM
$76.19
Choose your schedule
02:00 PM - 05:00 PM
$76.19
09:00 AM - 12:00 PM
$76.19
Choose your schedule
02:00 PM - 05:00 PM
$76.19
09:00 AM - 12:00 PM
$76.19
Choose your schedule
02:00 PM - 05:00 PM
$76.19
09:00 AM - 12:00 PM
$76.19
Choose your schedule
09:00 AM - 12:00 PM
$76.19
02:00 PM - 05:00 PM
$76.19
Choose your schedule
02:00 PM - 05:00 PM
$76.19
09:00 AM - 12:00 PM
$76.19
Choose your schedule
02:00 PM - 05:00 PM
$76.19
09:00 AM - 12:00 PM
$76.19
Choose your schedule
02:00 PM - 05:00 PM
$76.19
09:00 AM - 12:00 PM
$76.19
Choose your schedule
09:00 AM - 12:00 PM
$76.19
02:00 PM - 05:00 PM
$76.19
Choose your schedule
02:00 PM - 05:00 PM
$76.19
09:00 AM - 12:00 PM
$76.19
Choose your schedule
02:00 PM - 05:00 PM
$76.19
09:00 AM - 12:00 PM
$76.19
Choose your schedule
02:00 PM - 05:00 PM
$76.19
09:00 AM - 12:00 PM
$76.19
Choose your schedule
02:00 PM - 05:00 PM
$76.19
09:00 AM - 12:00 PM
$76.19
Choose your schedule
09:00 AM - 12:00 PM
$76.19
02:00 PM - 05:00 PM
$76.19
Choose your schedule
02:00 PM - 05:00 PM
$76.19
09:00 AM - 12:00 PM
$76.19
Choose your schedule
02:00 PM - 05:00 PM
$76.19
09:00 AM - 12:00 PM
$76.19
Choose your schedule
02:00 PM - 05:00 PM
$76.19
09:00 AM - 12:00 PM
$76.19
Choose your schedule
09:00 AM - 12:00 PM
$76.19
02:00 PM - 05:00 PM
$76.19
Choose your schedule
02:00 PM - 05:00 PM
$76.19
09:00 AM - 12:00 PM
$76.19
Choose your schedule
02:00 PM - 05:00 PM
$76.19
09:00 AM - 12:00 PM
$76.19
Choose your schedule
02:00 PM - 05:00 PM
$76.19
09:00 AM - 12:00 PM
$76.19
Choose your schedule
02:00 PM - 05:00 PM
$76.19
09:00 AM - 12:00 PM
$76.19
Choose your schedule
09:00 AM - 12:00 PM
$76.19
02:00 PM - 05:00 PM
$76.19
Choose your schedule
09:00 AM - 12:00 PM
$76.19
02:00 PM - 05:00 PM
$76.19
Choose your schedule
02:00 PM - 05:00 PM
$76.19
09:00 AM - 12:00 PM
$76.19
Choose your schedule
02:00 PM - 05:00 PM
$76.19
09:00 AM - 12:00 PM
$76.19
Choose your schedule
02:00 PM - 05:00 PM
$76.19
09:00 AM - 12:00 PM
$76.19
Choose your schedule
09:00 AM - 12:00 PM
$76.19
02:00 PM - 05:00 PM
$76.19
Choose your schedule
02:00 PM - 05:00 PM
$76.19
09:00 AM - 12:00 PM
$76.19
Choose your schedule
02:00 PM - 05:00 PM
$76.19
09:00 AM - 12:00 PM
$76.19
Choose your schedule
02:00 PM - 05:00 PM
$76.19
09:00 AM - 12:00 PM
$76.19
Choose your schedule
02:00 PM - 05:00 PM
$76.19
09:00 AM - 12:00 PM
$76.19
Choose your schedule
09:00 AM - 12:00 PM
$76.19
02:00 PM - 05:00 PM
$76.19
Choose your schedule
02:00 PM - 05:00 PM
$76.19
09:00 AM - 12:00 PM
$76.19
Choose your schedule
02:00 PM - 05:00 PM
$76.19
09:00 AM - 12:00 PM
$76.19
Choose your schedule
02:00 PM - 05:00 PM
$76.19
09:00 AM - 12:00 PM
$76.19
Choose your schedule
02:00 PM - 05:00 PM
$76.19
09:00 AM - 12:00 PM
$76.19
Choose your schedule
09:00 AM - 12:00 PM
$76.19
02:00 PM - 05:00 PM
$76.19
Choose your schedule
02:00 PM - 05:00 PM
$76.19
09:00 AM - 12:00 PM
$76.19
Choose your schedule
02:00 PM - 05:00 PM
$76.19
09:00 AM - 12:00 PM
$76.19
Choose your schedule
02:00 PM - 05:00 PM
$76.19
09:00 AM - 12:00 PM
$76.19
Choose your schedule
09:00 AM - 12:00 PM
$76.19
02:00 PM - 05:00 PM
$76.19
Choose your schedule
02:00 PM - 05:00 PM
$76.19
09:00 AM - 12:00 PM
$76.19
Choose your schedule
02:00 PM - 05:00 PM
$76.19
09:00 AM - 12:00 PM
$76.19
Choose your schedule
02:00 PM - 05:00 PM
$76.19
09:00 AM - 12:00 PM
$76.19
Choose your schedule
02:00 PM - 05:00 PM
$76.19
09:00 AM - 12:00 PM
$76.19
Choose your schedule
09:00 AM - 12:00 PM
$76.19
02:00 PM - 05:00 PM
$76.19
Choose your schedule
02:00 PM - 05:00 PM
$76.19
09:00 AM - 12:00 PM
$76.19
Choose your schedule
02:00 PM - 05:00 PM
$76.19
09:00 AM - 12:00 PM
$76.19
Choose your schedule
02:00 PM - 05:00 PM
$76.19
09:00 AM - 12:00 PM
$76.19
Choose your schedule
09:00 AM - 12:00 PM
$76.19
02:00 PM - 05:00 PM
$76.19
Choose your schedule
02:00 PM - 05:00 PM
$76.19
09:00 AM - 12:00 PM
$76.19
Choose your schedule
02:00 PM - 05:00 PM
$76.19
09:00 AM - 12:00 PM
$76.19
Choose your schedule
02:00 PM - 05:00 PM
$76.19
09:00 AM - 12:00 PM
$76.19
Choose your schedule
02:00 PM - 05:00 PM
$76.19
09:00 AM - 12:00 PM
$76.19
Choose your schedule
09:00 AM - 12:00 PM
$76.19
02:00 PM - 05:00 PM
$76.19
Choose your schedule
02:00 PM - 05:00 PM
$76.19
09:00 AM - 12:00 PM
$76.19
Choose your schedule
02:00 PM - 05:00 PM
$76.19
09:00 AM - 12:00 PM
$76.19
Choose your schedule
02:00 PM - 05:00 PM
$76.19
09:00 AM - 12:00 PM
$76.19
Choose your schedule
02:00 PM - 05:00 PM
$76.19
09:00 AM - 12:00 PM
$76.19
Choose your schedule
09:00 AM - 12:00 PM
$76.19
02:00 PM - 05:00 PM
$76.19
Choose your schedule
02:00 PM - 05:00 PM
$76.19
09:00 AM - 12:00 PM
$76.19
Choose your schedule
02:00 PM - 05:00 PM
$76.19
09:00 AM - 12:00 PM
$76.19
Choose your schedule
02:00 PM - 05:00 PM
$76.19
09:00 AM - 12:00 PM
$76.19
Choose your schedule
02:00 PM - 05:00 PM
$76.19
09:00 AM - 12:00 PM
$76.19
Choose your schedule
09:00 AM - 12:00 PM
$76.19
02:00 PM - 05:00 PM
$76.19
Choose your schedule
02:00 PM - 05:00 PM
$76.19
09:00 AM - 12:00 PM
$76.19
Choose your schedule
02:00 PM - 05:00 PM
$76.19
09:00 AM - 12:00 PM
$76.19
Choose your schedule
02:00 PM - 05:00 PM
$76.19
09:00 AM - 12:00 PM
$76.19
Choose your schedule
02:00 PM - 05:00 PM
$76.19
09:00 AM - 12:00 PM
$76.19
Choose your schedule
09:00 AM - 12:00 PM
$76.19
02:00 PM - 05:00 PM
$76.19
Choose your schedule
02:00 PM - 05:00 PM
$76.19
09:00 AM - 12:00 PM
$76.19
Choose your schedule
02:00 PM - 05:00 PM
$76.19
09:00 AM - 12:00 PM
$76.19
Choose your schedule
02:00 PM - 05:00 PM
$76.19
09:00 AM - 12:00 PM
$76.19
Choose your schedule
09:00 AM - 12:00 PM
$76.19
02:00 PM - 05:00 PM
$76.19
Choose your schedule
02:00 PM - 05:00 PM
$76.19
09:00 AM - 12:00 PM
$76.19
Choose your schedule
02:00 PM - 05:00 PM
$76.19
09:00 AM - 12:00 PM
$76.19
Choose your schedule
02:00 PM - 05:00 PM
$76.19
09:00 AM - 12:00 PM
$76.19
Choose your schedule
02:00 PM - 05:00 PM
$76.19
09:00 AM - 12:00 PM
$76.19
Choose your schedule
09:00 AM - 12:00 PM
$76.19
02:00 PM - 05:00 PM
$76.19
Choose your schedule
02:00 PM - 05:00 PM
$76.19
09:00 AM - 12:00 PM
$76.19
Choose your schedule
02:00 PM - 05:00 PM
$76.19
09:00 AM - 12:00 PM
$76.19
Choose your schedule
02:00 PM - 05:00 PM
$76.19
09:00 AM - 12:00 PM
$76.19
Choose your schedule
09:00 AM - 12:00 PM
$76.19
02:00 PM - 05:00 PM
$76.19
Choose your schedule
02:00 PM - 05:00 PM
$76.19
09:00 AM - 12:00 PM
$76.19
Choose your schedule
02:00 PM - 05:00 PM
$76.19
09:00 AM - 12:00 PM
$76.19
Choose your schedule
02:00 PM - 05:00 PM
$76.19
09:00 AM - 12:00 PM
$76.19
Choose your schedule
02:00 PM - 05:00 PM
$76.19
09:00 AM - 12:00 PM
$76.19
Choose your schedule
09:00 AM - 12:00 PM
$76.19
02:00 PM - 05:00 PM
$76.19
Choose your schedule
09:00 AM - 12:00 PM
$76.19
02:00 PM - 05:00 PM
$76.19
Choose your schedule
02:00 PM - 05:00 PM
$76.19
09:00 AM - 12:00 PM
$76.19
Choose your schedule
02:00 PM - 05:00 PM
$76.19
09:00 AM - 12:00 PM
$76.19
Choose your schedule
02:00 PM - 05:00 PM
$76.19
09:00 AM - 12:00 PM
$76.19
Choose your schedule
09:00 AM - 12:00 PM
$76.19
02:00 PM - 05:00 PM
$76.19
Choose your schedule
02:00 PM - 05:00 PM
$76.19
09:00 AM - 12:00 PM
$76.19
Choose your schedule
02:00 PM - 05:00 PM
$76.19
09:00 AM - 12:00 PM
$76.19
Choose your schedule
02:00 PM - 05:00 PM
$76.19
09:00 AM - 12:00 PM
$76.19
Choose your schedule
02:00 PM - 05:00 PM
$76.19
09:00 AM - 12:00 PM
$76.19
Choose your schedule
09:00 AM - 12:00 PM
$76.19
02:00 PM - 05:00 PM
$76.19
Choose your schedule
02:00 PM - 05:00 PM
$76.19
09:00 AM - 12:00 PM
$76.19
Choose your schedule
02:00 PM - 05:00 PM
$76.19
09:00 AM - 12:00 PM
$76.19
Choose your schedule
02:00 PM - 05:00 PM
$76.19
09:00 AM - 12:00 PM
$76.19
Choose your schedule
02:00 PM - 05:00 PM
$76.19
09:00 AM - 12:00 PM
$76.19
Choose your schedule
09:00 AM - 12:00 PM
$76.19
02:00 PM - 05:00 PM
$76.19
Choose your schedule
02:00 PM - 05:00 PM
$76.19
09:00 AM - 12:00 PM
$76.19
Choose your schedule
02:00 PM - 05:00 PM
$76.19
09:00 AM - 12:00 PM
$76.19
Choose your schedule
02:00 PM - 05:00 PM
$76.19
09:00 AM - 12:00 PM
$76.19
Choose your schedule
09:00 AM - 12:00 PM
$76.19
02:00 PM - 05:00 PM
$76.19
Choose your schedule
02:00 PM - 05:00 PM
$76.19
09:00 AM - 12:00 PM
$76.19
Choose your schedule
02:00 PM - 05:00 PM
$76.19
09:00 AM - 12:00 PM
$76.19
Choose your schedule
02:00 PM - 05:00 PM
$76.19
09:00 AM - 12:00 PM
$76.19
Choose your schedule
02:00 PM - 05:00 PM
$76.19
09:00 AM - 12:00 PM
$76.19
Choose your schedule
09:00 AM - 12:00 PM
$76.19
02:00 PM - 05:00 PM
$76.19
Choose your schedule
02:00 PM - 05:00 PM
$76.19
09:00 AM - 12:00 PM
$76.19
Choose your schedule
02:00 PM - 05:00 PM
$76.19
09:00 AM - 12:00 PM
$76.19
Choose your schedule
02:00 PM - 05:00 PM
$76.19
09:00 AM - 12:00 PM
$76.19
Choose your schedule
09:00 AM - 12:00 PM
$76.19
02:00 PM - 05:00 PM
$76.19
Choose your schedule
02:00 PM - 05:00 PM
$76.19
09:00 AM - 12:00 PM
$76.19
Choose your schedule
02:00 PM - 05:00 PM
$76.19
09:00 AM - 12:00 PM
$76.19
Choose your schedule
02:00 PM - 05:00 PM
$76.19
09:00 AM - 12:00 PM
$76.19
Choose your schedule
02:00 PM - 05:00 PM
$76.19
09:00 AM - 12:00 PM
$76.19
Choose your schedule
09:00 AM - 12:00 PM
$76.19
02:00 PM - 05:00 PM
$76.19
Choose your schedule
09:00 AM - 12:00 PM
$76.19
02:00 PM - 05:00 PM
$76.19
Choose your schedule
02:00 PM - 05:00 PM
$76.19
09:00 AM - 12:00 PM
$76.19
Choose your schedule
02:00 PM - 05:00 PM
$76.19
09:00 AM - 12:00 PM
$76.19
Choose your schedule
02:00 PM - 05:00 PM
$76.19
09:00 AM - 12:00 PM
$76.19
Choose your schedule
09:00 AM - 12:00 PM
$76.19
02:00 PM - 05:00 PM
$76.19
Choose your schedule
02:00 PM - 05:00 PM
$76.19
09:00 AM - 12:00 PM
$76.19
Choose your schedule
02:00 PM - 05:00 PM
$76.19
09:00 AM - 12:00 PM
$76.19
Choose your schedule
02:00 PM - 05:00 PM
$76.19
09:00 AM - 12:00 PM
$76.19
Choose your schedule
02:00 PM - 05:00 PM
$76.19
09:00 AM - 12:00 PM
$76.19
Choose your schedule
09:00 AM - 12:00 PM
$76.19
02:00 PM - 05:00 PM
$76.19
Choose your schedule
02:00 PM - 05:00 PM
$76.19
09:00 AM - 12:00 PM
$76.19
Choose your schedule
02:00 PM - 05:00 PM
$76.19
09:00 AM - 12:00 PM
$76.19
Choose your schedule
02:00 PM - 05:00 PM
$76.19
09:00 AM - 12:00 PM
$76.19
Choose your schedule
02:00 PM - 05:00 PM
$76.19
09:00 AM - 12:00 PM
$76.19
Choose your schedule
09:00 AM - 12:00 PM
$76.19
02:00 PM - 05:00 PM
$76.19
Choose your schedule
02:00 PM - 05:00 PM
$76.19
09:00 AM - 12:00 PM
$76.19
Choose your schedule
02:00 PM - 05:00 PM
$76.19
09:00 AM - 12:00 PM
$76.19
Choose your schedule
02:00 PM - 05:00 PM
$76.19
09:00 AM - 12:00 PM
$76.19
Choose your schedule
09:00 AM - 12:00 PM
$76.19
02:00 PM - 05:00 PM
$76.19
Choose your schedule
02:00 PM - 05:00 PM
$76.19
09:00 AM - 12:00 PM
$76.19
Choose your schedule
02:00 PM - 05:00 PM
$76.19
09:00 AM - 12:00 PM
$76.19
Choose your schedule
02:00 PM - 05:00 PM
$76.19
09:00 AM - 12:00 PM
$76.19
Choose your schedule
02:00 PM - 05:00 PM
$76.19
09:00 AM - 12:00 PM
$76.19
Choose your schedule
09:00 AM - 12:00 PM
$76.19
02:00 PM - 05:00 PM
$76.19
Choose your schedule
02:00 PM - 05:00 PM
$76.19
09:00 AM - 12:00 PM
$76.19
Choose your schedule
02:00 PM - 05:00 PM
$76.19
09:00 AM - 12:00 PM
$76.19
Choose your schedule
02:00 PM - 05:00 PM
$76.19
09:00 AM - 12:00 PM
$76.19
Choose your schedule
09:00 AM - 12:00 PM
$76.19
02:00 PM - 05:00 PM
$76.19
Choose your schedule
02:00 PM - 05:00 PM
$76.19
09:00 AM - 12:00 PM
$76.19
Choose your schedule
02:00 PM - 05:00 PM
$76.19
09:00 AM - 12:00 PM
$76.19
Choose your schedule
02:00 PM - 05:00 PM
$76.19
09:00 AM - 12:00 PM
$76.19
Choose your schedule
02:00 PM - 05:00 PM
$76.19
09:00 AM - 12:00 PM
$76.19
Choose your schedule
09:00 AM - 12:00 PM
$76.19
02:00 PM - 05:00 PM
$76.19
Choose your schedule
09:00 AM - 12:00 PM
$76.19
02:00 PM - 05:00 PM
$76.19
Choose your schedule
02:00 PM - 05:00 PM
$76.19
09:00 AM - 12:00 PM
$76.19
Choose your schedule
02:00 PM - 05:00 PM
$76.19
09:00 AM - 12:00 PM
$76.19
Choose your schedule
02:00 PM - 05:00 PM
$76.19
09:00 AM - 12:00 PM
$76.19
Choose your schedule
09:00 AM - 12:00 PM
$76.19
02:00 PM - 05:00 PM
$76.19
Choose your schedule
02:00 PM - 05:00 PM
$76.19
09:00 AM - 12:00 PM
$76.19
Choose your schedule
02:00 PM - 05:00 PM
$76.19
09:00 AM - 12:00 PM
$76.19
Choose your schedule
02:00 PM - 05:00 PM
$76.19
09:00 AM - 12:00 PM
$76.19
Choose your schedule
02:00 PM - 05:00 PM
$76.19
09:00 AM - 12:00 PM
$76.19
Choose your schedule
09:00 AM - 12:00 PM
$76.19
02:00 PM - 05:00 PM
$76.19
Choose your schedule
02:00 PM - 05:00 PM
$76.19
09:00 AM - 12:00 PM
$76.19
Choose your schedule
02:00 PM - 05:00 PM
$76.19
09:00 AM - 12:00 PM
$76.19
Choose your schedule
02:00 PM - 05:00 PM
$76.19
09:00 AM - 12:00 PM
$76.19
Choose your schedule
02:00 PM - 05:00 PM
$76.19
09:00 AM - 12:00 PM
$76.19
Choose your schedule
09:00 AM - 12:00 PM
$76.19
02:00 PM - 05:00 PM
$76.19
Choose your schedule
02:00 PM - 05:00 PM
$76.19
09:00 AM - 12:00 PM
$76.19
Choose your schedule
02:00 PM - 05:00 PM
$76.19
09:00 AM - 12:00 PM
$76.19
Choose your schedule
02:00 PM - 05:00 PM
$76.19
09:00 AM - 12:00 PM
$76.19
Choose your schedule
09:00 AM - 12:00 PM
$76.19
02:00 PM - 05:00 PM
$76.19
Choose your schedule
02:00 PM - 05:00 PM
$76.19
09:00 AM - 12:00 PM
$76.19
Choose your schedule
02:00 PM - 05:00 PM
$76.19
09:00 AM - 12:00 PM
$76.19
Choose your schedule
02:00 PM - 05:00 PM
$76.19
09:00 AM - 12:00 PM
$76.19
Choose your schedule
02:00 PM - 05:00 PM
$76.19
09:00 AM - 12:00 PM
$76.19
Choose your schedule
09:00 AM - 12:00 PM
$76.19
02:00 PM - 05:00 PM
$76.19
Choose your schedule
02:00 PM - 05:00 PM
$76.19
09:00 AM - 12:00 PM
$76.19
Choose your schedule
02:00 PM - 05:00 PM
$76.19
09:00 AM - 12:00 PM
$76.19
Choose your schedule
02:00 PM - 05:00 PM
$76.19
09:00 AM - 12:00 PM
$76.19
Choose your schedule
09:00 AM - 12:00 PM
$76.19
02:00 PM - 05:00 PM
$76.19
Choose your schedule
02:00 PM - 05:00 PM
$76.19
09:00 AM - 12:00 PM
$76.19
Choose your schedule
02:00 PM - 05:00 PM
$76.19
09:00 AM - 12:00 PM
$76.19
Choose your schedule
02:00 PM - 05:00 PM
$76.19
09:00 AM - 12:00 PM
$76.19
Choose your schedule
02:00 PM - 05:00 PM
$76.19
09:00 AM - 12:00 PM
$76.19
Choose your schedule
09:00 AM - 12:00 PM
$76.19
02:00 PM - 05:00 PM
$76.19
Choose your schedule
09:00 AM - 12:00 PM
$76.19
02:00 PM - 05:00 PM
$76.19
Choose your schedule
02:00 PM - 05:00 PM
$76.19
09:00 AM - 12:00 PM
$76.19
Choose your schedule
02:00 PM - 05:00 PM
$76.19
09:00 AM - 12:00 PM
$76.19
Choose your schedule
02:00 PM - 05:00 PM
$76.19
09:00 AM - 12:00 PM
$76.19
Choose your schedule
09:00 AM - 12:00 PM
$76.19
02:00 PM - 05:00 PM
$76.19
Choose your schedule
02:00 PM - 05:00 PM
$76.19
09:00 AM - 12:00 PM
$76.19
Choose your schedule
02:00 PM - 05:00 PM
$76.19
09:00 AM - 12:00 PM
$76.19
Choose your schedule
02:00 PM - 05:00 PM
$76.19
09:00 AM - 12:00 PM
$76.19
Choose your schedule
02:00 PM - 05:00 PM
$76.19
09:00 AM - 12:00 PM
$76.19
Choose your schedule
09:00 AM - 12:00 PM
$76.19
02:00 PM - 05:00 PM
$76.19
Choose your schedule
02:00 PM - 05:00 PM
$76.19
09:00 AM - 12:00 PM
$76.19
Choose your schedule
02:00 PM - 05:00 PM
$76.19
09:00 AM - 12:00 PM
$76.19
Choose your schedule
02:00 PM - 05:00 PM
$76.19
09:00 AM - 12:00 PM
$76.19
Choose your schedule
02:00 PM - 05:00 PM
$76.19
09:00 AM - 12:00 PM
$76.19
Choose your schedule
09:00 AM - 12:00 PM
$76.19
02:00 PM - 05:00 PM
$76.19
Choose your schedule
02:00 PM - 05:00 PM
$76.19
09:00 AM - 12:00 PM
$76.19
Choose your schedule
02:00 PM - 05:00 PM
$76.19
09:00 AM - 12:00 PM
$76.19
Choose your schedule
02:00 PM - 05:00 PM
$76.19
09:00 AM - 12:00 PM
$76.19
Choose your schedule
09:00 AM - 12:00 PM
$76.19
02:00 PM - 05:00 PM
$76.19
Choose your schedule
02:00 PM - 05:00 PM
$76.19
09:00 AM - 12:00 PM
$76.19
Choose your schedule
02:00 PM - 05:00 PM
$76.19
09:00 AM - 12:00 PM
$76.19
Choose your schedule
02:00 PM - 05:00 PM
$76.19
09:00 AM - 12:00 PM
$76.19
Choose your schedule
02:00 PM - 05:00 PM
$76.19
09:00 AM - 12:00 PM
$76.19
Choose your schedule
09:00 AM - 12:00 PM
$76.19
02:00 PM - 05:00 PM
$76.19
Choose your schedule
02:00 PM - 05:00 PM
$76.19
09:00 AM - 12:00 PM
$76.19
Choose your schedule
02:00 PM - 05:00 PM
$76.19
09:00 AM - 12:00 PM
$76.19
Choose your schedule
02:00 PM - 05:00 PM
$76.19
09:00 AM - 12:00 PM
$76.19
Choose your schedule
09:00 AM - 12:00 PM
$76.19
02:00 PM - 05:00 PM
$76.19
Choose your schedule
02:00 PM - 05:00 PM
$76.19
09:00 AM - 12:00 PM
$76.19
Choose your schedule
02:00 PM - 05:00 PM
$76.19
09:00 AM - 12:00 PM
$76.19
Choose your schedule
02:00 PM - 05:00 PM
$76.19
09:00 AM - 12:00 PM
$76.19
Choose your schedule
02:00 PM - 05:00 PM
$76.19
09:00 AM - 12:00 PM
$76.19
Choose your schedule
09:00 AM - 12:00 PM
$76.19
02:00 PM - 05:00 PM
$76.19
Choose your schedule
09:00 AM - 12:00 PM
$76.19
02:00 PM - 05:00 PM
$76.19
Choose your schedule
02:00 PM - 05:00 PM
$76.19
09:00 AM - 12:00 PM
$76.19
About the Experience
Alagoa da Fajãzinha as one of the main attractions!
Baías da Agualva has Alagoa da Fajãzinha as one of its main attractions and also stands out for its extensive cliff areas, with phenomena of prismatic basalt disjunction.
Highlights:
Agualva Bays
Alagoa da Fajãzinha
View over the sea
Animal life
Included:
Tourist guide
Personal Accident Insurance
Pick up and Drop off in Angra do Heroísmo
Unlock a World of Exclusive Perks
Unlock a world of privileges with our Travel Rewards Program. Sign up and instantly enjoy.