Jeep Tours: Vineyard Route
Location: Pico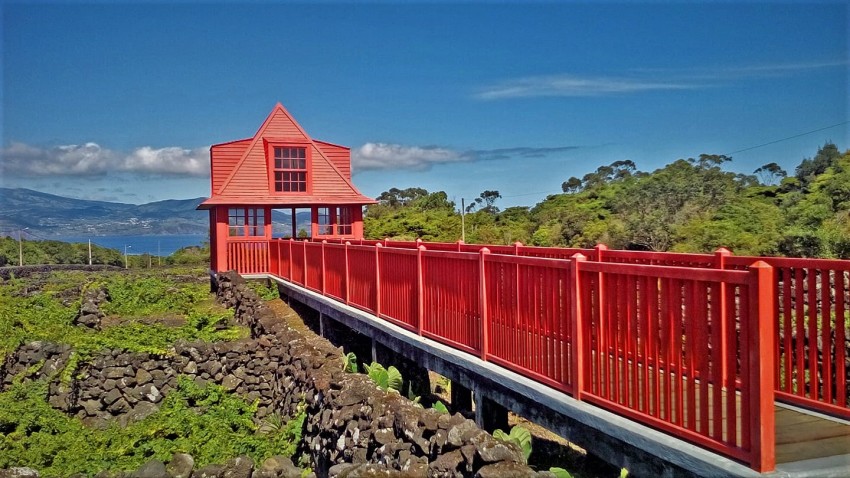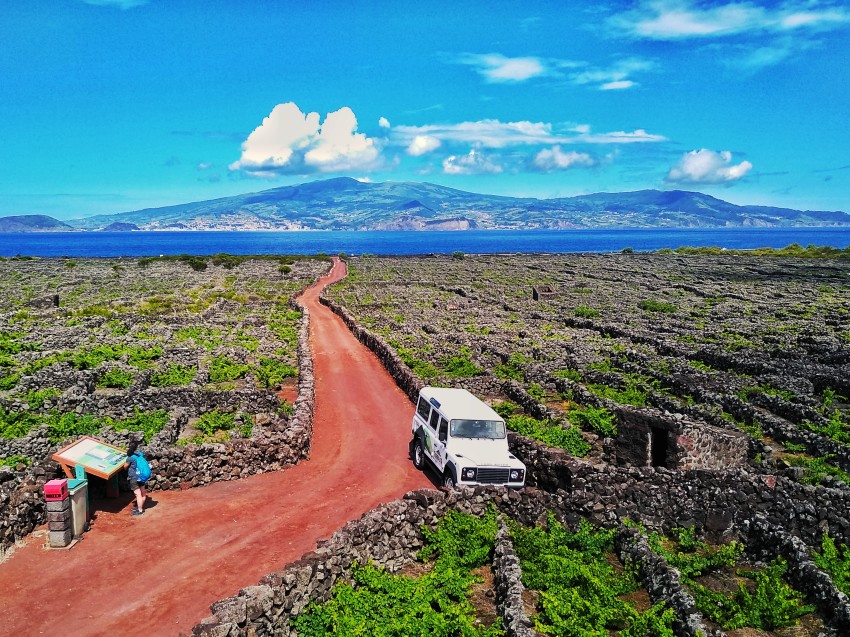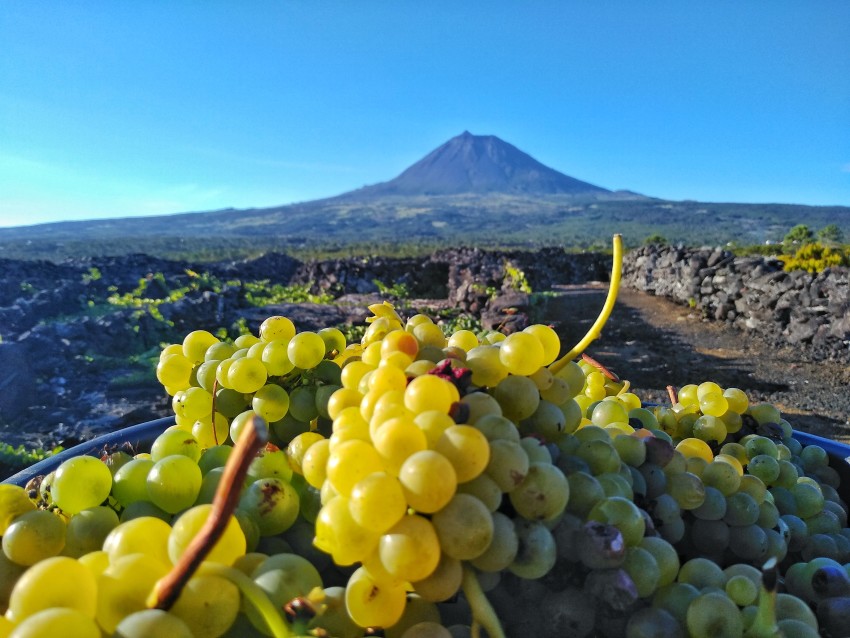 Choose your schedule
10:00 AM - 06:00 PM
$238.13
Choose your schedule
10:00 AM - 06:00 PM
$238.13
Choose your schedule
10:00 AM - 06:00 PM
$238.13
Choose your schedule
10:00 AM - 06:00 PM
$238.13
Choose your schedule
10:00 AM - 06:00 PM
$238.13
Choose your schedule
10:00 AM - 06:00 PM
$238.13
Choose your schedule
10:00 AM - 06:00 PM
$238.13
Choose your schedule
10:00 AM - 06:00 PM
$238.13
Choose your schedule
10:00 AM - 06:00 PM
$238.13
Choose your schedule
10:00 AM - 06:00 PM
$238.13
Choose your schedule
10:00 AM - 06:00 PM
$238.13
Choose your schedule
10:00 AM - 06:00 PM
$238.13
Choose your schedule
10:00 AM - 06:00 PM
$238.13
Choose your schedule
10:00 AM - 06:00 PM
$238.13
Choose your schedule
10:00 AM - 06:00 PM
$238.13
Choose your schedule
10:00 AM - 06:00 PM
$238.13
Choose your schedule
10:00 AM - 06:00 PM
$238.13
Choose your schedule
10:00 AM - 06:00 PM
$238.13
Choose your schedule
10:00 AM - 06:00 PM
$238.13
Choose your schedule
10:00 AM - 06:00 PM
$238.13
Choose your schedule
10:00 AM - 06:00 PM
$238.13
Choose your schedule
10:00 AM - 06:00 PM
$238.13
Choose your schedule
10:00 AM - 06:00 PM
$238.13
Choose your schedule
10:00 AM - 06:00 PM
$238.13
Choose your schedule
10:00 AM - 06:00 PM
$238.13
Choose your schedule
10:00 AM - 06:00 PM
$238.13
Choose your schedule
10:00 AM - 06:00 PM
$238.13
Choose your schedule
10:00 AM - 06:00 PM
$238.13
Choose your schedule
10:00 AM - 06:00 PM
$238.13
Choose your schedule
10:00 AM - 06:00 PM
$238.13
Choose your schedule
10:00 AM - 06:00 PM
$238.13
Choose your schedule
10:00 AM - 06:00 PM
$238.13
Choose your schedule
10:00 AM - 06:00 PM
$238.13
Choose your schedule
10:00 AM - 06:00 PM
$238.13
Choose your schedule
10:00 AM - 06:00 PM
$238.13
Choose your schedule
10:00 AM - 06:00 PM
$238.13
Choose your schedule
10:00 AM - 06:00 PM
$238.13
Choose your schedule
10:00 AM - 06:00 PM
$238.13
Choose your schedule
10:00 AM - 06:00 PM
$238.13
Choose your schedule
10:00 AM - 06:00 PM
$238.13
Choose your schedule
10:00 AM - 06:00 PM
$238.13
Choose your schedule
10:00 AM - 06:00 PM
$238.13
Choose your schedule
10:00 AM - 06:00 PM
$238.13
Choose your schedule
10:00 AM - 06:00 PM
$238.13
Choose your schedule
10:00 AM - 06:00 PM
$238.13
Choose your schedule
10:00 AM - 06:00 PM
$238.13
Choose your schedule
10:00 AM - 06:00 PM
$238.13
Choose your schedule
10:00 AM - 06:00 PM
$238.13
Choose your schedule
10:00 AM - 06:00 PM
$238.13
Choose your schedule
10:00 AM - 06:00 PM
$238.13
Choose your schedule
10:00 AM - 06:00 PM
$238.13
Choose your schedule
10:00 AM - 06:00 PM
$238.13
Choose your schedule
10:00 AM - 06:00 PM
$238.13
Choose your schedule
10:00 AM - 06:00 PM
$238.13
Choose your schedule
10:00 AM - 06:00 PM
$238.13
Choose your schedule
10:00 AM - 06:00 PM
$238.13
Choose your schedule
10:00 AM - 06:00 PM
$238.13
Choose your schedule
10:00 AM - 06:00 PM
$238.13
Choose your schedule
10:00 AM - 06:00 PM
$238.13
Choose your schedule
10:00 AM - 06:00 PM
$238.13
Choose your schedule
10:00 AM - 06:00 PM
$238.13
Choose your schedule
10:00 AM - 06:00 PM
$238.13
Choose your schedule
10:00 AM - 06:00 PM
$238.13
Choose your schedule
10:00 AM - 06:00 PM
$238.13
Choose your schedule
10:00 AM - 06:00 PM
$238.13
Choose your schedule
10:00 AM - 06:00 PM
$238.13
Choose your schedule
10:00 AM - 06:00 PM
$238.13
Choose your schedule
10:00 AM - 06:00 PM
$238.13
Choose your schedule
10:00 AM - 06:00 PM
$238.13
Choose your schedule
10:00 AM - 06:00 PM
$238.13
Choose your schedule
10:00 AM - 06:00 PM
$238.13
Choose your schedule
10:00 AM - 06:00 PM
$238.13
Choose your schedule
10:00 AM - 06:00 PM
$238.13
Choose your schedule
10:00 AM - 06:00 PM
$238.13
Choose your schedule
10:00 AM - 06:00 PM
$238.13
Choose your schedule
10:00 AM - 06:00 PM
$238.13
Choose your schedule
10:00 AM - 06:00 PM
$238.13
Choose your schedule
10:00 AM - 06:00 PM
$238.13
Choose your schedule
10:00 AM - 06:00 PM
$238.13
Choose your schedule
10:00 AM - 06:00 PM
$238.13
Choose your schedule
10:00 AM - 06:00 PM
$238.13
Choose your schedule
10:00 AM - 06:00 PM
$238.13
Choose your schedule
10:00 AM - 06:00 PM
$238.13
Choose your schedule
10:00 AM - 06:00 PM
$238.13
Choose your schedule
10:00 AM - 06:00 PM
$238.13
Choose your schedule
10:00 AM - 06:00 PM
$238.13
Choose your schedule
10:00 AM - 06:00 PM
$238.13
Choose your schedule
10:00 AM - 06:00 PM
$238.13
Choose your schedule
10:00 AM - 06:00 PM
$238.13
Choose your schedule
10:00 AM - 06:00 PM
$238.13
Choose your schedule
10:00 AM - 06:00 PM
$238.13
Choose your schedule
10:00 AM - 06:00 PM
$238.13
Choose your schedule
10:00 AM - 06:00 PM
$238.13
Choose your schedule
10:00 AM - 06:00 PM
$238.13
Choose your schedule
10:00 AM - 06:00 PM
$238.13
Choose your schedule
10:00 AM - 06:00 PM
$238.13
Choose your schedule
10:00 AM - 06:00 PM
$238.13
Choose your schedule
10:00 AM - 06:00 PM
$238.13
Choose your schedule
10:00 AM - 06:00 PM
$238.13
Choose your schedule
10:00 AM - 06:00 PM
$238.13
Choose your schedule
10:00 AM - 06:00 PM
$238.13
Choose your schedule
10:00 AM - 06:00 PM
$238.13
Choose your schedule
10:00 AM - 06:00 PM
$238.13
Choose your schedule
10:00 AM - 06:00 PM
$238.13
Choose your schedule
10:00 AM - 06:00 PM
$238.13
Choose your schedule
10:00 AM - 06:00 PM
$238.13
Choose your schedule
10:00 AM - 06:00 PM
$238.13
Choose your schedule
10:00 AM - 06:00 PM
$238.13
Choose your schedule
10:00 AM - 06:00 PM
$238.13
Choose your schedule
10:00 AM - 06:00 PM
$238.13
Choose your schedule
10:00 AM - 06:00 PM
$238.13
Choose your schedule
10:00 AM - 06:00 PM
$238.13
Choose your schedule
10:00 AM - 06:00 PM
$238.13
Choose your schedule
10:00 AM - 06:00 PM
$238.13
Choose your schedule
10:00 AM - 06:00 PM
$238.13
Choose your schedule
10:00 AM - 06:00 PM
$238.13
Choose your schedule
10:00 AM - 06:00 PM
$238.13
Choose your schedule
10:00 AM - 06:00 PM
$238.13
Choose your schedule
10:00 AM - 06:00 PM
$238.13
Choose your schedule
10:00 AM - 06:00 PM
$238.13
Choose your schedule
10:00 AM - 06:00 PM
$238.13
Choose your schedule
10:00 AM - 06:00 PM
$238.13
Choose your schedule
10:00 AM - 06:00 PM
$238.13
Choose your schedule
10:00 AM - 06:00 PM
$238.13
Choose your schedule
10:00 AM - 06:00 PM
$238.13
Choose your schedule
10:00 AM - 06:00 PM
$238.13
Choose your schedule
10:00 AM - 06:00 PM
$238.13
Choose your schedule
10:00 AM - 06:00 PM
$238.13
Choose your schedule
10:00 AM - 06:00 PM
$238.13
Choose your schedule
10:00 AM - 06:00 PM
$238.13
Choose your schedule
10:00 AM - 06:00 PM
$238.13
Choose your schedule
10:00 AM - 06:00 PM
$238.13
Choose your schedule
10:00 AM - 06:00 PM
$238.13
Choose your schedule
10:00 AM - 06:00 PM
$238.13
Choose your schedule
10:00 AM - 06:00 PM
$238.13
Choose your schedule
10:00 AM - 06:00 PM
$238.13
Choose your schedule
10:00 AM - 06:00 PM
$238.13
Choose your schedule
10:00 AM - 06:00 PM
$238.13
Choose your schedule
10:00 AM - 06:00 PM
$238.13
Choose your schedule
10:00 AM - 06:00 PM
$238.13
Choose your schedule
10:00 AM - 06:00 PM
$238.13
Choose your schedule
10:00 AM - 06:00 PM
$238.13
Choose your schedule
10:00 AM - 06:00 PM
$238.13
Choose your schedule
10:00 AM - 06:00 PM
$238.13
Choose your schedule
10:00 AM - 06:00 PM
$238.13
Choose your schedule
10:00 AM - 06:00 PM
$238.13
Choose your schedule
10:00 AM - 06:00 PM
$238.13
Choose your schedule
10:00 AM - 06:00 PM
$238.13
Choose your schedule
10:00 AM - 06:00 PM
$238.13
Choose your schedule
10:00 AM - 06:00 PM
$238.13
Choose your schedule
10:00 AM - 06:00 PM
$238.13
Choose your schedule
10:00 AM - 06:00 PM
$238.13
Choose your schedule
10:00 AM - 06:00 PM
$238.13
Choose your schedule
10:00 AM - 06:00 PM
$238.13
Choose your schedule
10:00 AM - 06:00 PM
$238.13
Choose your schedule
10:00 AM - 06:00 PM
$238.13
Choose your schedule
10:00 AM - 06:00 PM
$238.13
Choose your schedule
10:00 AM - 06:00 PM
$238.13
Choose your schedule
10:00 AM - 06:00 PM
$238.13
Choose your schedule
10:00 AM - 06:00 PM
$238.13
Choose your schedule
10:00 AM - 06:00 PM
$238.13
Choose your schedule
10:00 AM - 06:00 PM
$238.13
Choose your schedule
10:00 AM - 06:00 PM
$238.13
Choose your schedule
10:00 AM - 06:00 PM
$238.13
Choose your schedule
10:00 AM - 06:00 PM
$238.13
Choose your schedule
10:00 AM - 06:00 PM
$238.13
Choose your schedule
10:00 AM - 06:00 PM
$238.13
Choose your schedule
10:00 AM - 06:00 PM
$238.13
Choose your schedule
10:00 AM - 06:00 PM
$238.13
Choose your schedule
10:00 AM - 06:00 PM
$238.13
Choose your schedule
10:00 AM - 06:00 PM
$238.13
Choose your schedule
10:00 AM - 06:00 PM
$238.13
Choose your schedule
10:00 AM - 06:00 PM
$238.13
Choose your schedule
10:00 AM - 06:00 PM
$238.13
Choose your schedule
10:00 AM - 06:00 PM
$238.13
Choose your schedule
10:00 AM - 06:00 PM
$238.13
Choose your schedule
10:00 AM - 06:00 PM
$238.13
Choose your schedule
10:00 AM - 06:00 PM
$238.13
Choose your schedule
10:00 AM - 06:00 PM
$238.13
Choose your schedule
10:00 AM - 06:00 PM
$238.13
Choose your schedule
10:00 AM - 06:00 PM
$238.13
Choose your schedule
10:00 AM - 06:00 PM
$238.13
Choose your schedule
10:00 AM - 06:00 PM
$238.13
Choose your schedule
10:00 AM - 06:00 PM
$238.13
Choose your schedule
10:00 AM - 06:00 PM
$238.13
Choose your schedule
10:00 AM - 06:00 PM
$238.13
Choose your schedule
10:00 AM - 06:00 PM
$238.13
Choose your schedule
10:00 AM - 06:00 PM
$238.13
Choose your schedule
10:00 AM - 06:00 PM
$238.13
Choose your schedule
10:00 AM - 06:00 PM
$238.13
Choose your schedule
10:00 AM - 06:00 PM
$238.13
Choose your schedule
10:00 AM - 06:00 PM
$238.13
Choose your schedule
10:00 AM - 06:00 PM
$238.13
Choose your schedule
10:00 AM - 06:00 PM
$238.13
Choose your schedule
10:00 AM - 06:00 PM
$238.13
Choose your schedule
10:00 AM - 06:00 PM
$238.13
About the Experience
Take a trip back in time, discover the old winemaking traditions, that still remain in place today and make it an obvious choice for UWH designation. Walk through its vineyards and taste their exclusive wines.
Type of tour: Full day
Itinerary:
10h00/ Madalena do Pico - beginning of the tour
Stop at lugar do Cachorro
Guided visit to Lajido de Santa Luzia
Santa Luzia - guide visit to the protected wine landscape (Norte area)
13h00/ Regional lunch
Criação Velha - guide visit to the protected wine landscape (South area)
Pico wine tasting with and a visit to the wine cellars
18h00/ Madalena do Pico - arrival
Includes:
Guide and transportation in an all-terrain vehicle
Regional lunch
Wine tasting
Insurance
Children's car chair
Travel photos
* Important pick-up information: Pick-up outside of Madalena do Pico has an extra cost of 70€ per reservation.
Terms and Conditions
Refunds only up to 3 days prior to the activity.
Earn $500*
towards your next trip
Join our Travel Rewards program and receive $500 just for signing up! As a Travel Rewards Member, you'll receive exclusive offers and early access to special deals and sales.