Van Tour: Full Day Tour Faial
Location: Faial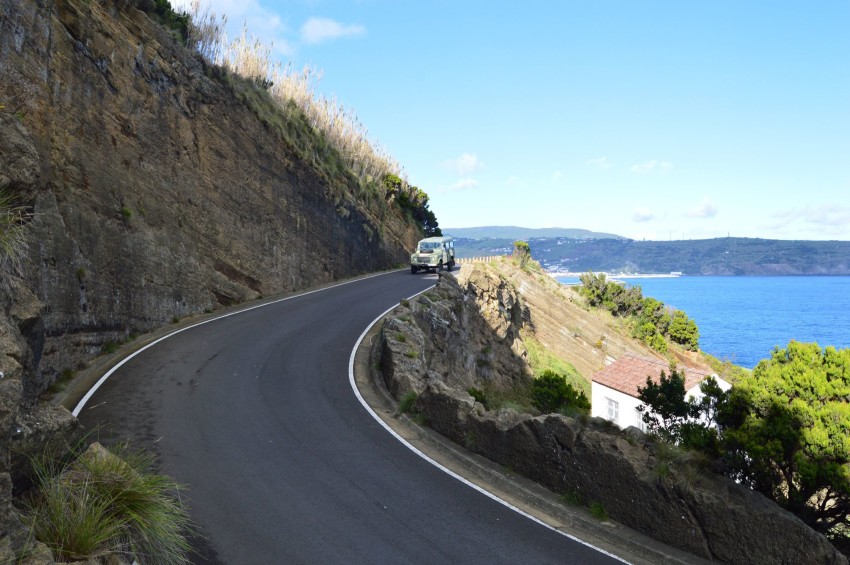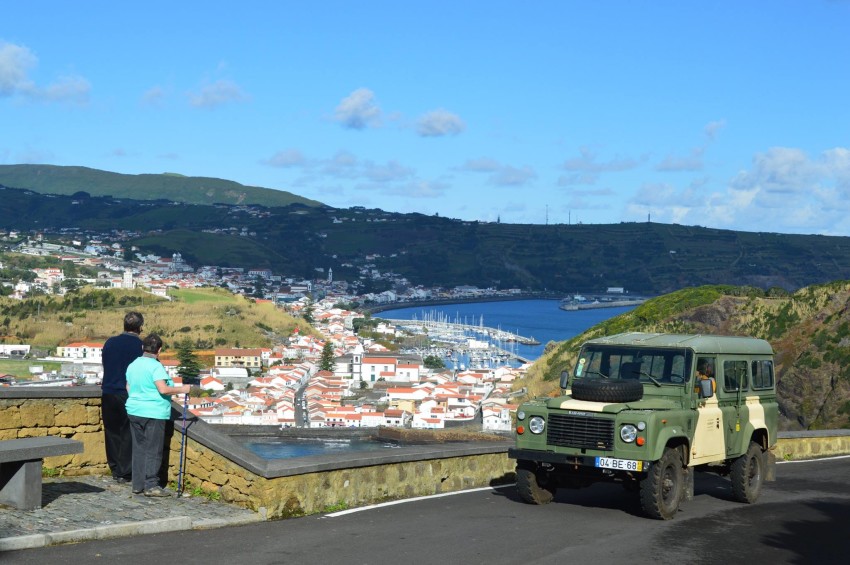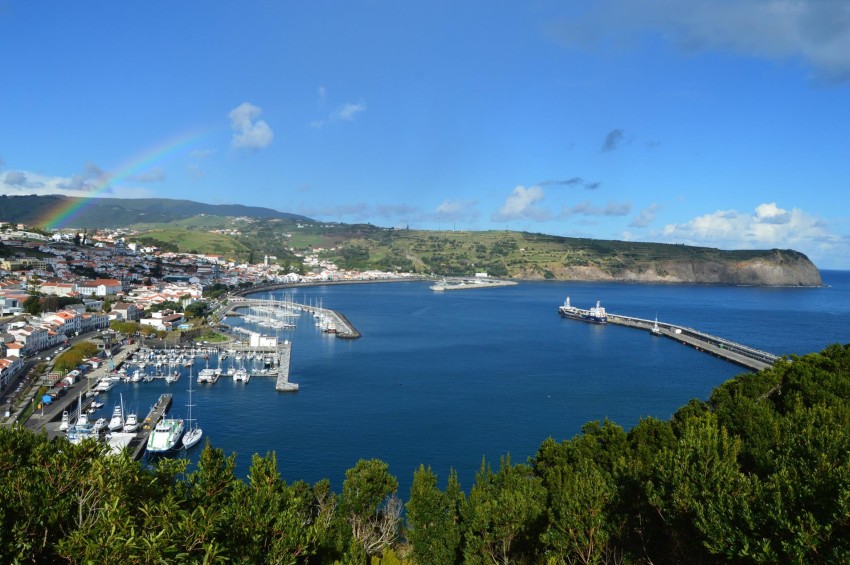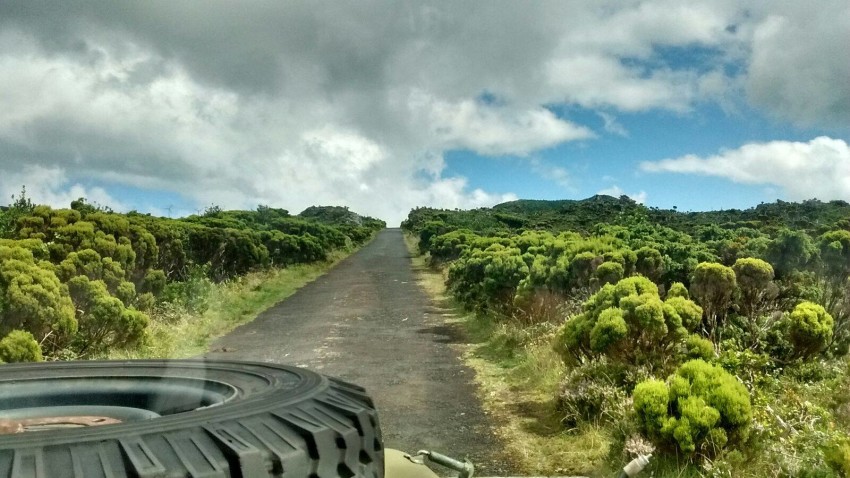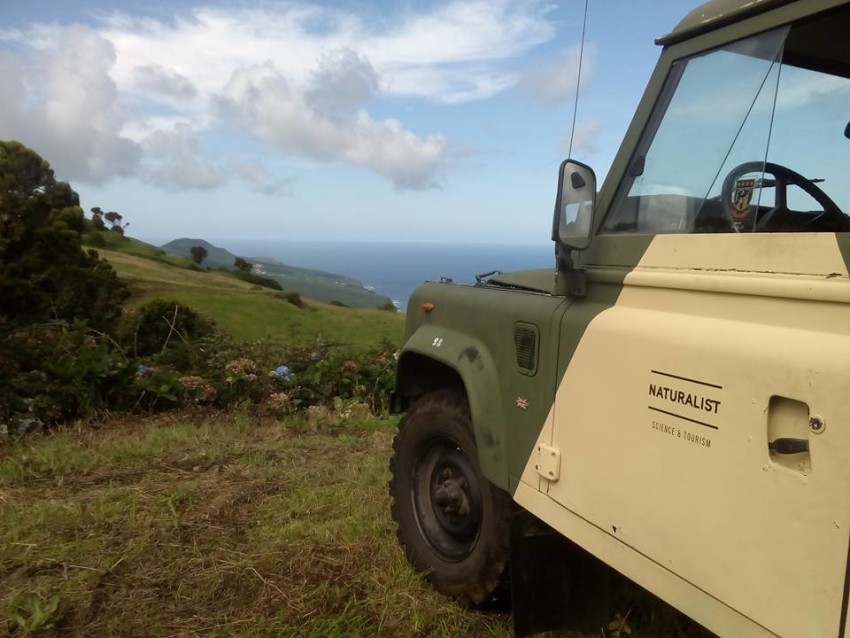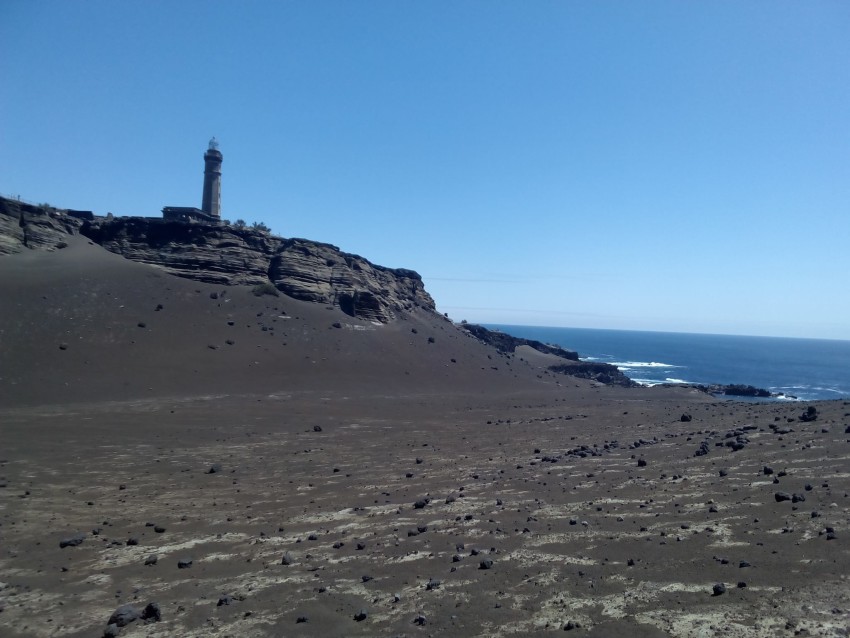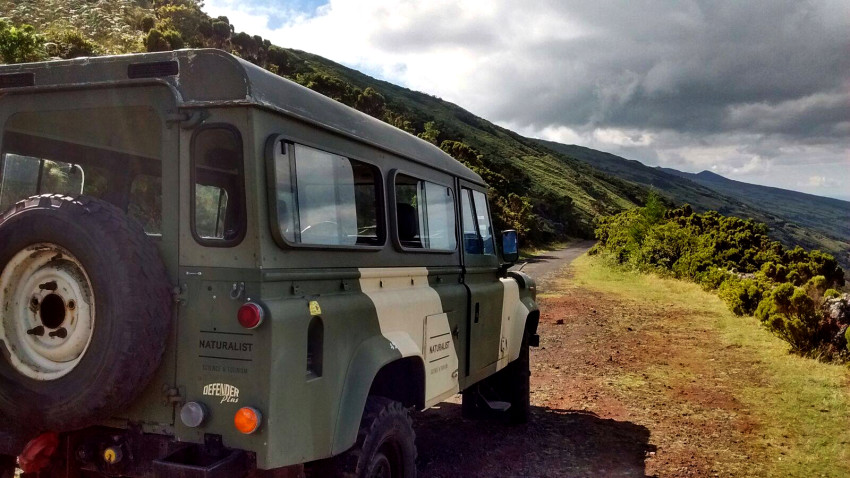 Choose your schedule
09:00 AM - 05:00 PM
$217.70
Choose your schedule
09:00 AM - 05:00 PM
$217.70
Choose your schedule
09:00 AM - 05:00 PM
$217.70
Choose your schedule
09:00 AM - 05:00 PM
$217.70
Choose your schedule
09:00 AM - 05:00 PM
$217.70
Choose your schedule
09:00 AM - 05:00 PM
$217.70
Choose your schedule
09:00 AM - 05:00 PM
$217.70
Choose your schedule
09:00 AM - 05:00 PM
$217.70
Choose your schedule
09:00 AM - 05:00 PM
$217.70
Choose your schedule
09:00 AM - 05:00 PM
$217.70
Choose your schedule
09:00 AM - 05:00 PM
$217.70
Choose your schedule
09:00 AM - 05:00 PM
$217.70
Choose your schedule
09:00 AM - 05:00 PM
$217.70
Choose your schedule
09:00 AM - 05:00 PM
$217.70
Choose your schedule
09:00 AM - 05:00 PM
$217.70
Choose your schedule
09:00 AM - 05:00 PM
$217.70
Choose your schedule
09:00 AM - 05:00 PM
$217.70
Choose your schedule
09:00 AM - 05:00 PM
$217.70
Choose your schedule
09:00 AM - 05:00 PM
$217.70
Choose your schedule
09:00 AM - 05:00 PM
$217.70
Choose your schedule
09:00 AM - 05:00 PM
$217.70
Choose your schedule
09:00 AM - 05:00 PM
$217.70
Choose your schedule
09:00 AM - 05:00 PM
$217.70
Choose your schedule
09:00 AM - 05:00 PM
$217.70
Choose your schedule
09:00 AM - 05:00 PM
$217.70
Choose your schedule
09:00 AM - 05:00 PM
$217.70
Choose your schedule
09:00 AM - 05:00 PM
$217.70
Choose your schedule
09:00 AM - 05:00 PM
$217.70
Choose your schedule
09:00 AM - 05:00 PM
$217.70
Choose your schedule
09:00 AM - 05:00 PM
$217.70
Choose your schedule
09:00 AM - 05:00 PM
$217.70
Choose your schedule
09:00 AM - 05:00 PM
$217.70
Choose your schedule
09:00 AM - 05:00 PM
$217.70
Choose your schedule
09:00 AM - 05:00 PM
$217.70
Choose your schedule
09:00 AM - 05:00 PM
$217.70
Choose your schedule
09:00 AM - 05:00 PM
$217.70
Choose your schedule
09:00 AM - 05:00 PM
$217.70
Choose your schedule
09:00 AM - 05:00 PM
$217.70
Choose your schedule
09:00 AM - 05:00 PM
$217.70
Choose your schedule
09:00 AM - 05:00 PM
$217.70
Choose your schedule
09:00 AM - 05:00 PM
$217.70
Choose your schedule
09:00 AM - 05:00 PM
$217.70
Choose your schedule
09:00 AM - 05:00 PM
$217.70
Choose your schedule
09:00 AM - 05:00 PM
$217.70
Choose your schedule
09:00 AM - 05:00 PM
$217.70
Choose your schedule
09:00 AM - 05:00 PM
$217.70
Choose your schedule
09:00 AM - 05:00 PM
$217.70
Choose your schedule
09:00 AM - 05:00 PM
$217.70
Choose your schedule
09:00 AM - 05:00 PM
$217.70
Choose your schedule
09:00 AM - 05:00 PM
$217.70
Choose your schedule
09:00 AM - 05:00 PM
$217.70
Choose your schedule
09:00 AM - 05:00 PM
$217.70
Choose your schedule
09:00 AM - 05:00 PM
$217.70
Choose your schedule
09:00 AM - 05:00 PM
$217.70
Choose your schedule
09:00 AM - 05:00 PM
$217.70
Choose your schedule
09:00 AM - 05:00 PM
$217.70
Choose your schedule
09:00 AM - 05:00 PM
$217.70
Choose your schedule
09:00 AM - 05:00 PM
$217.70
Choose your schedule
09:00 AM - 05:00 PM
$217.70
Choose your schedule
09:00 AM - 05:00 PM
$217.70
Choose your schedule
09:00 AM - 05:00 PM
$217.70
Choose your schedule
09:00 AM - 05:00 PM
$217.70
Choose your schedule
09:00 AM - 05:00 PM
$217.70
Choose your schedule
09:00 AM - 05:00 PM
$217.70
Choose your schedule
09:00 AM - 05:00 PM
$217.70
Choose your schedule
09:00 AM - 05:00 PM
$217.70
Choose your schedule
09:00 AM - 05:00 PM
$217.70
Choose your schedule
09:00 AM - 05:00 PM
$217.70
Choose your schedule
09:00 AM - 05:00 PM
$217.70
Choose your schedule
09:00 AM - 05:00 PM
$217.70
Choose your schedule
09:00 AM - 05:00 PM
$217.70
Choose your schedule
09:00 AM - 05:00 PM
$217.70
Choose your schedule
09:00 AM - 05:00 PM
$217.70
Choose your schedule
09:00 AM - 05:00 PM
$217.70
Choose your schedule
09:00 AM - 05:00 PM
$217.70
Choose your schedule
09:00 AM - 05:00 PM
$217.70
Choose your schedule
09:00 AM - 05:00 PM
$217.70
Choose your schedule
09:00 AM - 05:00 PM
$217.70
Choose your schedule
09:00 AM - 05:00 PM
$217.70
Choose your schedule
09:00 AM - 05:00 PM
$217.70
Choose your schedule
09:00 AM - 05:00 PM
$217.70
Choose your schedule
09:00 AM - 05:00 PM
$217.70
Choose your schedule
09:00 AM - 05:00 PM
$217.70
Choose your schedule
09:00 AM - 05:00 PM
$217.70
Choose your schedule
09:00 AM - 05:00 PM
$217.70
Choose your schedule
09:00 AM - 05:00 PM
$217.70
Choose your schedule
09:00 AM - 05:00 PM
$217.70
Choose your schedule
09:00 AM - 05:00 PM
$217.70
Choose your schedule
09:00 AM - 05:00 PM
$217.70
Choose your schedule
09:00 AM - 05:00 PM
$217.70
Choose your schedule
09:00 AM - 05:00 PM
$217.70
Choose your schedule
09:00 AM - 05:00 PM
$217.70
Choose your schedule
09:00 AM - 05:00 PM
$217.70
Choose your schedule
09:00 AM - 05:00 PM
$217.70
Choose your schedule
09:00 AM - 05:00 PM
$217.70
Choose your schedule
09:00 AM - 05:00 PM
$217.70
Choose your schedule
09:00 AM - 05:00 PM
$217.70
Choose your schedule
09:00 AM - 05:00 PM
$217.70
Choose your schedule
09:00 AM - 05:00 PM
$217.70
Choose your schedule
09:00 AM - 05:00 PM
$217.70
Choose your schedule
09:00 AM - 05:00 PM
$217.70
Choose your schedule
09:00 AM - 05:00 PM
$217.70
Choose your schedule
09:00 AM - 05:00 PM
$217.70
Choose your schedule
09:00 AM - 05:00 PM
$217.70
Choose your schedule
09:00 AM - 05:00 PM
$217.70
Choose your schedule
09:00 AM - 05:00 PM
$217.70
Choose your schedule
09:00 AM - 05:00 PM
$217.70
Choose your schedule
09:00 AM - 05:00 PM
$217.70
Choose your schedule
09:00 AM - 05:00 PM
$217.70
Choose your schedule
09:00 AM - 05:00 PM
$217.70
Choose your schedule
09:00 AM - 05:00 PM
$217.70
Choose your schedule
09:00 AM - 05:00 PM
$217.70
Choose your schedule
09:00 AM - 05:00 PM
$217.70
Choose your schedule
09:00 AM - 05:00 PM
$217.70
Choose your schedule
09:00 AM - 05:00 PM
$217.70
Choose your schedule
09:00 AM - 05:00 PM
$217.70
Choose your schedule
09:00 AM - 05:00 PM
$217.70
Choose your schedule
09:00 AM - 05:00 PM
$217.70
Choose your schedule
09:00 AM - 05:00 PM
$217.70
Choose your schedule
09:00 AM - 05:00 PM
$217.70
Choose your schedule
09:00 AM - 05:00 PM
$217.70
Choose your schedule
09:00 AM - 05:00 PM
$217.70
Choose your schedule
09:00 AM - 05:00 PM
$217.70
Choose your schedule
09:00 AM - 05:00 PM
$217.70
Choose your schedule
09:00 AM - 05:00 PM
$217.70
Choose your schedule
09:00 AM - 05:00 PM
$217.70
Choose your schedule
09:00 AM - 05:00 PM
$217.70
Choose your schedule
09:00 AM - 05:00 PM
$217.70
Choose your schedule
09:00 AM - 05:00 PM
$217.70
Choose your schedule
09:00 AM - 05:00 PM
$217.70
Choose your schedule
09:00 AM - 05:00 PM
$217.70
Choose your schedule
09:00 AM - 05:00 PM
$217.70
Choose your schedule
09:00 AM - 05:00 PM
$217.70
Choose your schedule
09:00 AM - 05:00 PM
$217.70
Choose your schedule
09:00 AM - 05:00 PM
$217.70
Choose your schedule
09:00 AM - 05:00 PM
$217.70
Choose your schedule
09:00 AM - 05:00 PM
$217.70
Choose your schedule
09:00 AM - 05:00 PM
$217.70
Choose your schedule
09:00 AM - 05:00 PM
$217.70
Choose your schedule
09:00 AM - 05:00 PM
$217.70
Choose your schedule
09:00 AM - 05:00 PM
$217.70
Choose your schedule
09:00 AM - 05:00 PM
$217.70
Choose your schedule
09:00 AM - 05:00 PM
$217.70
Choose your schedule
09:00 AM - 05:00 PM
$217.70
Choose your schedule
09:00 AM - 05:00 PM
$217.70
Choose your schedule
09:00 AM - 05:00 PM
$217.70
Choose your schedule
09:00 AM - 05:00 PM
$217.70
Choose your schedule
09:00 AM - 05:00 PM
$217.70
Choose your schedule
09:00 AM - 05:00 PM
$217.70
Choose your schedule
09:00 AM - 05:00 PM
$217.70
Choose your schedule
09:00 AM - 05:00 PM
$217.70
Choose your schedule
09:00 AM - 05:00 PM
$217.70
Choose your schedule
09:00 AM - 05:00 PM
$217.70
Choose your schedule
09:00 AM - 05:00 PM
$217.70
Choose your schedule
09:00 AM - 05:00 PM
$217.70
Choose your schedule
09:00 AM - 05:00 PM
$217.70
Choose your schedule
09:00 AM - 05:00 PM
$217.70
Choose your schedule
09:00 AM - 05:00 PM
$217.70
Choose your schedule
09:00 AM - 05:00 PM
$217.70
Choose your schedule
09:00 AM - 05:00 PM
$217.70
Choose your schedule
09:00 AM - 05:00 PM
$217.70
Choose your schedule
09:00 AM - 05:00 PM
$217.70
Choose your schedule
09:00 AM - 05:00 PM
$217.70
Choose your schedule
09:00 AM - 05:00 PM
$217.70
Choose your schedule
09:00 AM - 05:00 PM
$217.70
Choose your schedule
09:00 AM - 05:00 PM
$217.70
Choose your schedule
09:00 AM - 05:00 PM
$217.70
Choose your schedule
09:00 AM - 05:00 PM
$217.70
Choose your schedule
09:00 AM - 05:00 PM
$217.70
Choose your schedule
09:00 AM - 05:00 PM
$217.70
Choose your schedule
09:00 AM - 05:00 PM
$217.70
Choose your schedule
09:00 AM - 05:00 PM
$217.70
Choose your schedule
09:00 AM - 05:00 PM
$217.70
Choose your schedule
09:00 AM - 05:00 PM
$217.70
Choose your schedule
09:00 AM - 05:00 PM
$217.70
Choose your schedule
09:00 AM - 05:00 PM
$217.70
Choose your schedule
09:00 AM - 05:00 PM
$217.70
Choose your schedule
09:00 AM - 05:00 PM
$217.70
Choose your schedule
09:00 AM - 05:00 PM
$217.70
Choose your schedule
09:00 AM - 05:00 PM
$217.70
Choose your schedule
09:00 AM - 05:00 PM
$217.70
Choose your schedule
09:00 AM - 05:00 PM
$217.70
Choose your schedule
09:00 AM - 05:00 PM
$217.70
Choose your schedule
09:00 AM - 05:00 PM
$217.70
Choose your schedule
09:00 AM - 05:00 PM
$217.70
Choose your schedule
09:00 AM - 05:00 PM
$217.70
Choose your schedule
09:00 AM - 05:00 PM
$217.70
Choose your schedule
09:00 AM - 05:00 PM
$217.70
Choose your schedule
09:00 AM - 05:00 PM
$217.70
Choose your schedule
09:00 AM - 05:00 PM
$217.70
Choose your schedule
09:00 AM - 05:00 PM
$217.70
Choose your schedule
09:00 AM - 05:00 PM
$217.70
Choose your schedule
09:00 AM - 05:00 PM
$217.70
Choose your schedule
09:00 AM - 05:00 PM
$217.70
Choose your schedule
09:00 AM - 05:00 PM
$217.70
Choose your schedule
09:00 AM - 05:00 PM
$217.70
Choose your schedule
09:00 AM - 05:00 PM
$217.70
Choose your schedule
09:00 AM - 05:00 PM
$217.70
Choose your schedule
09:00 AM - 05:00 PM
$217.70
Choose your schedule
09:00 AM - 05:00 PM
$217.70
Choose your schedule
09:00 AM - 05:00 PM
$217.70
Choose your schedule
09:00 AM - 05:00 PM
$217.70
Choose your schedule
09:00 AM - 05:00 PM
$217.70
Choose your schedule
09:00 AM - 05:00 PM
$217.70
Choose your schedule
09:00 AM - 05:00 PM
$217.70
Choose your schedule
09:00 AM - 05:00 PM
$217.70
Choose your schedule
09:00 AM - 05:00 PM
$217.70
Choose your schedule
09:00 AM - 05:00 PM
$217.70
Choose your schedule
09:00 AM - 05:00 PM
$217.70
Choose your schedule
09:00 AM - 05:00 PM
$217.70
Choose your schedule
09:00 AM - 05:00 PM
$217.70
Choose your schedule
09:00 AM - 05:00 PM
$217.70
Choose your schedule
09:00 AM - 05:00 PM
$217.70
Choose your schedule
09:00 AM - 05:00 PM
$217.70
Choose your schedule
09:00 AM - 05:00 PM
$217.70
Choose your schedule
09:00 AM - 05:00 PM
$217.70
Choose your schedule
09:00 AM - 05:00 PM
$217.70
Choose your schedule
09:00 AM - 05:00 PM
$217.70
Choose your schedule
09:00 AM - 05:00 PM
$217.70
Choose your schedule
09:00 AM - 05:00 PM
$217.70
Choose your schedule
09:00 AM - 05:00 PM
$217.70
Choose your schedule
09:00 AM - 05:00 PM
$217.70
Choose your schedule
09:00 AM - 05:00 PM
$217.70
Choose your schedule
09:00 AM - 05:00 PM
$217.70
Choose your schedule
09:00 AM - 05:00 PM
$217.70
Choose your schedule
09:00 AM - 05:00 PM
$217.70
Choose your schedule
09:00 AM - 05:00 PM
$217.70
Choose your schedule
09:00 AM - 05:00 PM
$217.70
Choose your schedule
09:00 AM - 05:00 PM
$217.70
Choose your schedule
09:00 AM - 05:00 PM
$217.70
Choose your schedule
09:00 AM - 05:00 PM
$217.70
Choose your schedule
09:00 AM - 05:00 PM
$217.70
Choose your schedule
09:00 AM - 05:00 PM
$217.70
Choose your schedule
09:00 AM - 05:00 PM
$217.70
Choose your schedule
09:00 AM - 05:00 PM
$217.70
Choose your schedule
09:00 AM - 05:00 PM
$217.70
Choose your schedule
09:00 AM - 05:00 PM
$217.70
Choose your schedule
09:00 AM - 05:00 PM
$217.70
Choose your schedule
09:00 AM - 05:00 PM
$217.70
Choose your schedule
09:00 AM - 05:00 PM
$217.70
Choose your schedule
09:00 AM - 05:00 PM
$217.70
Choose your schedule
09:00 AM - 05:00 PM
$217.70
Choose your schedule
09:00 AM - 05:00 PM
$217.70
Choose your schedule
09:00 AM - 05:00 PM
$217.70
Choose your schedule
09:00 AM - 05:00 PM
$217.70
Choose your schedule
09:00 AM - 05:00 PM
$217.70
Choose your schedule
09:00 AM - 05:00 PM
$217.70
Choose your schedule
09:00 AM - 05:00 PM
$217.70
Choose your schedule
09:00 AM - 05:00 PM
$217.70
Choose your schedule
09:00 AM - 05:00 PM
$217.70
Choose your schedule
09:00 AM - 05:00 PM
$217.70
Choose your schedule
09:00 AM - 05:00 PM
$217.70
Choose your schedule
09:00 AM - 05:00 PM
$217.70
Choose your schedule
09:00 AM - 05:00 PM
$217.70
Choose your schedule
09:00 AM - 05:00 PM
$217.70
Choose your schedule
09:00 AM - 05:00 PM
$217.70
Choose your schedule
09:00 AM - 05:00 PM
$217.70
Choose your schedule
09:00 AM - 05:00 PM
$217.70
Choose your schedule
09:00 AM - 05:00 PM
$217.70
Choose your schedule
09:00 AM - 05:00 PM
$217.70
About the Experience
Our tour will take you around the Island and show you some of its unique sceneries andculture. We'll take you through the Faial volcanos, including the Capelinhos; incredible sightseeing spots with north-south view of Faial; an old small whaling harbour, a delicious cheese factory, the central Caldeira, forests of giant ferns, and many other wonders!
Walk along a black-sandy beach and other typical spots that only locals know about.
Lunch and museum included.
Duration: 8h (full day)
Guide: An experienced and certified guide
Period: all year round
Transport: Van
Departure: Naturalist Headquarters
Pax Min: 2 persons
Meeting point:
Edifício das Marítimo Turisticas, Loja A1
9900 - Horta

Terms and Conditions
Cancellations only up to 4 days prior to activity.
Activity provider policies
Cancelation
a) If canceled due to weather conditions, the tour is re-scheduled, and if not possible the activity will be substituted for another outdoor activity, according to the price and availability; applying also to package activities. b) If canceled due to unexpected verified health conditions (COVID19 positive test included); which do not apply to accompanying passengers, the total value will not be charged. c) If canceled by the partner agency more than 4 days prior to the trip, the total value will
Unlock a World of Exclusive Perks
Unlock a world of privileges with our Travel Rewards Program. Sign up and instantly enjoy.