Van Tours: Half Day Sete Cidades
Location: São Miguel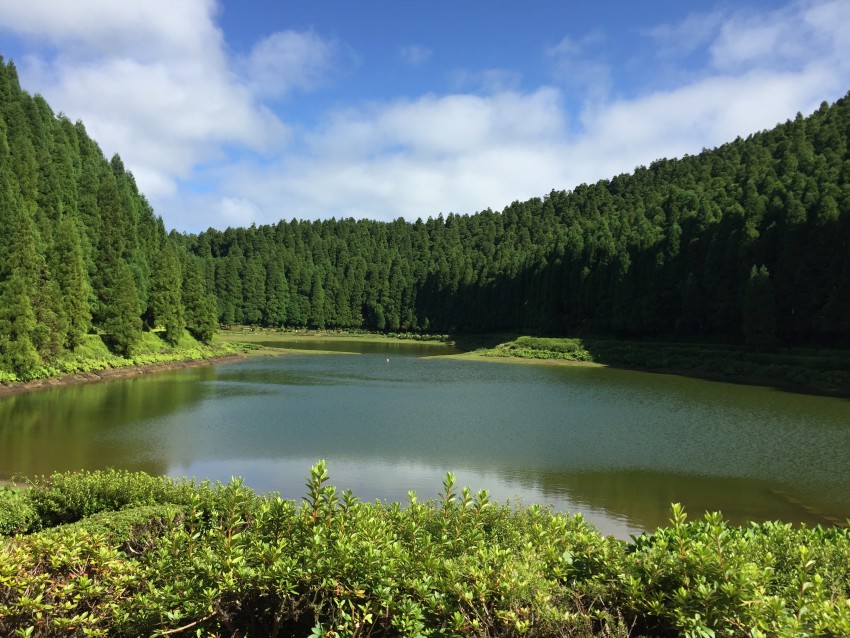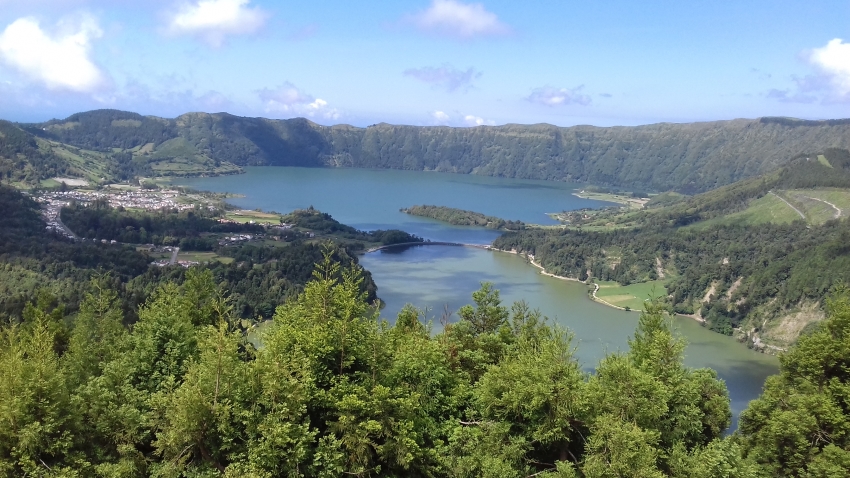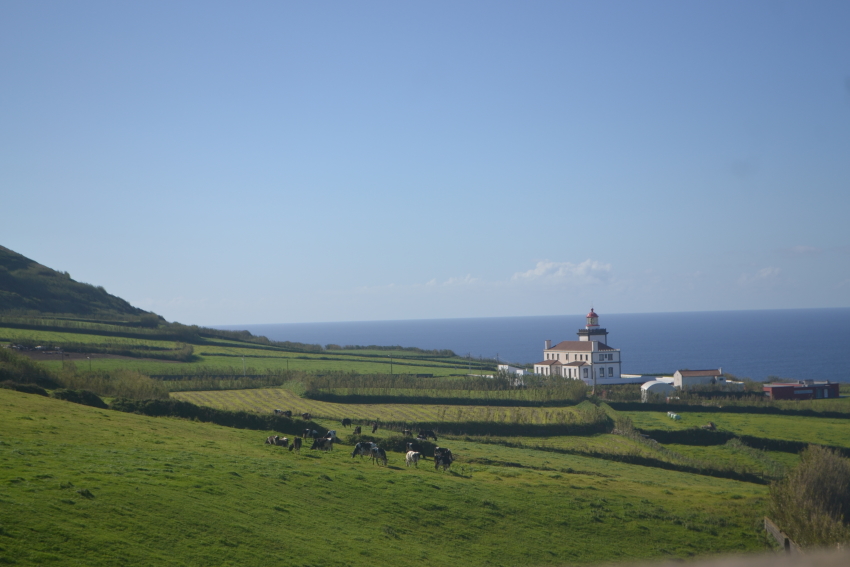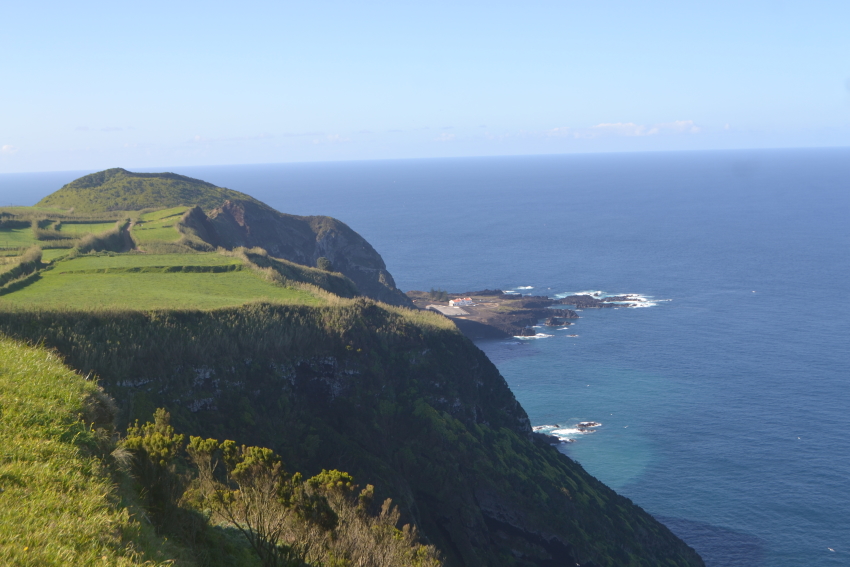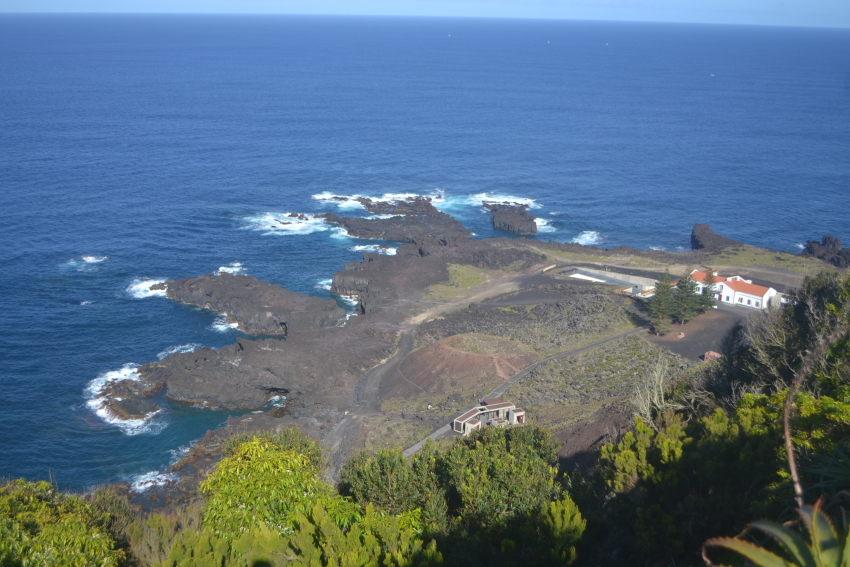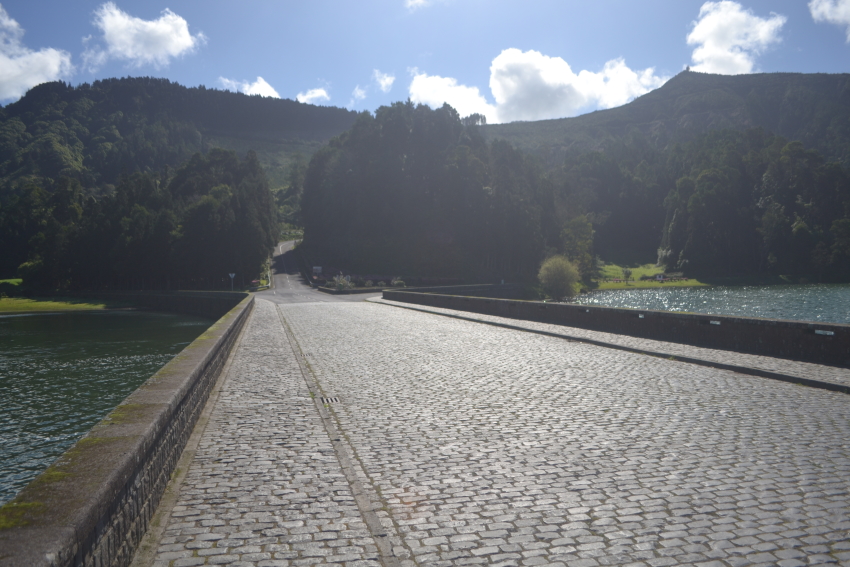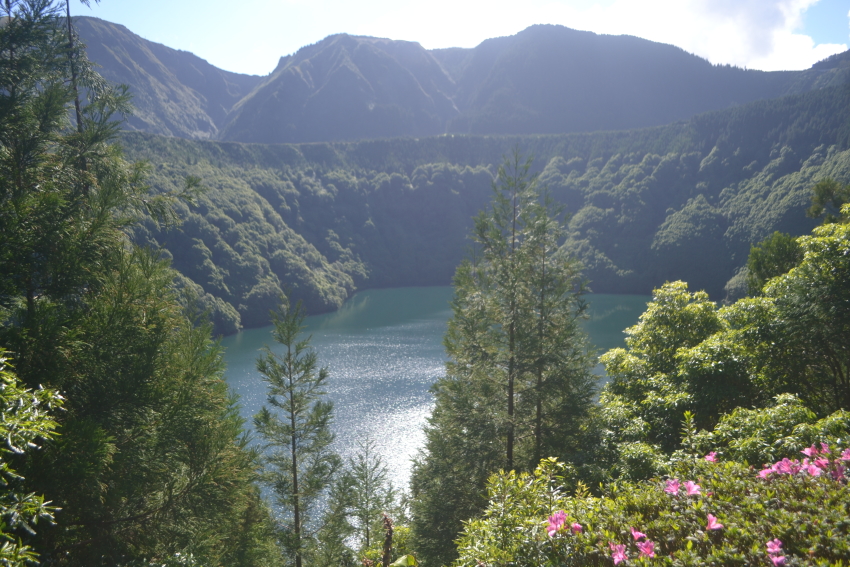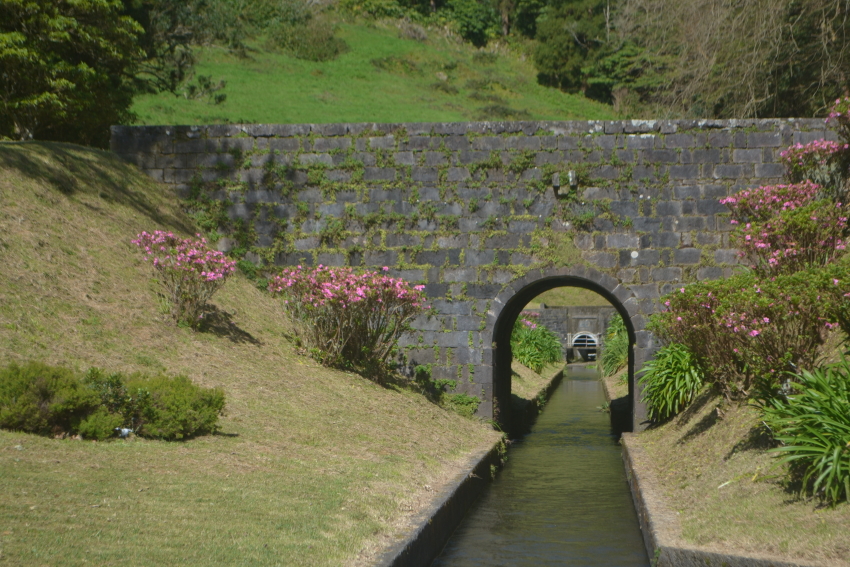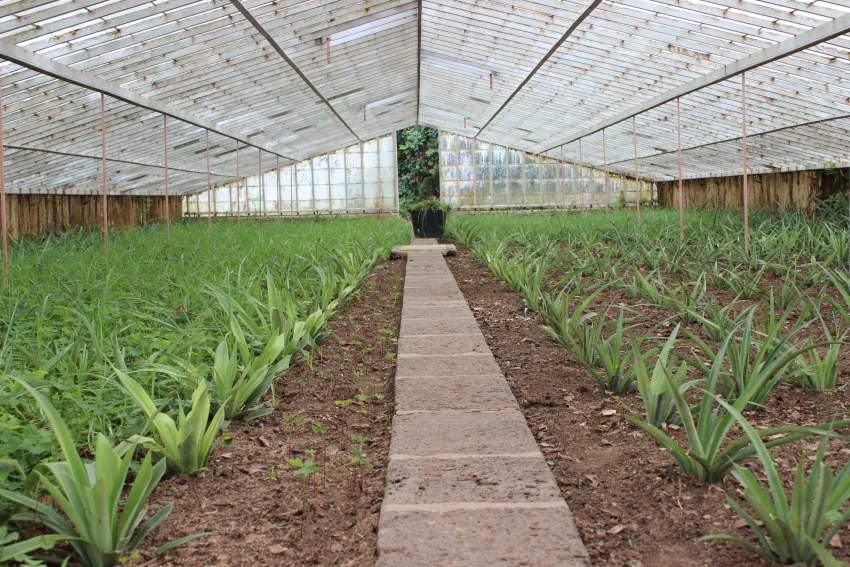 Choose your schedule
09:00 AM - 01:00 PM
$72.45
02:00 PM - 06:00 PM
$72.45
Choose your schedule
09:00 AM - 01:00 PM
$72.45
02:00 PM - 06:00 PM
$72.45
Choose your schedule
09:00 AM - 01:00 PM
$72.45
02:00 PM - 06:00 PM
$72.45
Choose your schedule
09:00 AM - 01:00 PM
$72.45
02:00 PM - 06:00 PM
$72.45
Choose your schedule
09:00 AM - 01:00 PM
$72.45
02:00 PM - 06:00 PM
$72.45
Choose your schedule
09:00 AM - 01:00 PM
$72.45
02:00 PM - 06:00 PM
$72.45
Choose your schedule
09:00 AM - 01:00 PM
$72.45
02:00 PM - 06:00 PM
$72.45
Choose your schedule
09:00 AM - 01:00 PM
$72.45
02:00 PM - 06:00 PM
$72.45
Choose your schedule
09:00 AM - 01:00 PM
$72.45
02:00 PM - 06:00 PM
$72.45
Choose your schedule
09:00 AM - 01:00 PM
$72.45
02:00 PM - 06:00 PM
$72.45
Choose your schedule
09:00 AM - 01:00 PM
$72.45
02:00 PM - 06:00 PM
$72.45
Choose your schedule
09:00 AM - 01:00 PM
$72.45
02:00 PM - 06:00 PM
$72.45
Choose your schedule
09:00 AM - 01:00 PM
$72.45
02:00 PM - 06:00 PM
$72.45
Choose your schedule
09:00 AM - 01:00 PM
$72.45
02:00 PM - 06:00 PM
$72.45
Choose your schedule
09:00 AM - 01:00 PM
$72.45
02:00 PM - 06:00 PM
$72.45
Choose your schedule
09:00 AM - 01:00 PM
$72.45
02:00 PM - 06:00 PM
$72.45
Choose your schedule
09:00 AM - 01:00 PM
$72.45
02:00 PM - 06:00 PM
$72.45
Choose your schedule
09:00 AM - 01:00 PM
$72.45
02:00 PM - 06:00 PM
$72.45
Choose your schedule
09:00 AM - 01:00 PM
$72.45
02:00 PM - 06:00 PM
$72.45
Choose your schedule
09:00 AM - 01:00 PM
$72.45
02:00 PM - 06:00 PM
$72.45
Choose your schedule
09:00 AM - 01:00 PM
$72.45
02:00 PM - 06:00 PM
$72.45
Choose your schedule
09:00 AM - 01:00 PM
$72.45
02:00 PM - 06:00 PM
$72.45
Choose your schedule
09:00 AM - 01:00 PM
$72.45
02:00 PM - 06:00 PM
$72.45
Choose your schedule
09:00 AM - 01:00 PM
$72.45
02:00 PM - 06:00 PM
$72.45
Choose your schedule
09:00 AM - 01:00 PM
$72.45
02:00 PM - 06:00 PM
$72.45
Choose your schedule
09:00 AM - 01:00 PM
$72.45
02:00 PM - 06:00 PM
$72.45
Choose your schedule
09:00 AM - 01:00 PM
$72.45
02:00 PM - 06:00 PM
$72.45
Choose your schedule
09:00 AM - 01:00 PM
$72.45
02:00 PM - 06:00 PM
$72.45
Choose your schedule
09:00 AM - 01:00 PM
$72.45
02:00 PM - 06:00 PM
$72.45
Choose your schedule
09:00 AM - 01:00 PM
$72.45
02:00 PM - 06:00 PM
$72.45
Choose your schedule
09:00 AM - 01:00 PM
$72.45
02:00 PM - 06:00 PM
$72.45
Choose your schedule
09:00 AM - 01:00 PM
$72.45
02:00 PM - 06:00 PM
$72.45
Choose your schedule
09:00 AM - 01:00 PM
$72.45
02:00 PM - 06:00 PM
$72.45
Choose your schedule
09:00 AM - 01:00 PM
$72.45
02:00 PM - 06:00 PM
$72.45
Choose your schedule
09:00 AM - 01:00 PM
$72.45
02:00 PM - 06:00 PM
$72.45
Choose your schedule
09:00 AM - 01:00 PM
$72.45
02:00 PM - 06:00 PM
$72.45
Choose your schedule
09:00 AM - 01:00 PM
$72.45
02:00 PM - 06:00 PM
$72.45
Choose your schedule
09:00 AM - 01:00 PM
$72.45
02:00 PM - 06:00 PM
$72.45
Choose your schedule
09:00 AM - 01:00 PM
$72.45
02:00 PM - 06:00 PM
$72.45
Choose your schedule
09:00 AM - 01:00 PM
$72.45
02:00 PM - 06:00 PM
$72.45
Choose your schedule
09:00 AM - 01:00 PM
$72.45
02:00 PM - 06:00 PM
$72.45
Choose your schedule
09:00 AM - 01:00 PM
$72.45
02:00 PM - 06:00 PM
$72.45
Choose your schedule
09:00 AM - 01:00 PM
$72.45
02:00 PM - 06:00 PM
$72.45
Choose your schedule
09:00 AM - 01:00 PM
$72.45
02:00 PM - 06:00 PM
$72.45
Choose your schedule
09:00 AM - 01:00 PM
$72.45
02:00 PM - 06:00 PM
$72.45
Choose your schedule
09:00 AM - 01:00 PM
$72.45
02:00 PM - 06:00 PM
$72.45
Choose your schedule
09:00 AM - 01:00 PM
$72.45
02:00 PM - 06:00 PM
$72.45
Choose your schedule
09:00 AM - 01:00 PM
$72.45
02:00 PM - 06:00 PM
$72.45
Choose your schedule
09:00 AM - 01:00 PM
$72.45
02:00 PM - 06:00 PM
$72.45
Choose your schedule
09:00 AM - 01:00 PM
$72.45
02:00 PM - 06:00 PM
$72.45
Choose your schedule
09:00 AM - 01:00 PM
$72.45
02:00 PM - 06:00 PM
$72.45
Choose your schedule
09:00 AM - 01:00 PM
$72.45
02:00 PM - 06:00 PM
$72.45
Choose your schedule
09:00 AM - 01:00 PM
$72.45
02:00 PM - 06:00 PM
$72.45
Choose your schedule
09:00 AM - 01:00 PM
$72.45
02:00 PM - 06:00 PM
$72.45
Choose your schedule
09:00 AM - 01:00 PM
$72.45
02:00 PM - 06:00 PM
$72.45
Choose your schedule
09:00 AM - 01:00 PM
$72.45
02:00 PM - 06:00 PM
$72.45
Choose your schedule
09:00 AM - 01:00 PM
$72.45
02:00 PM - 06:00 PM
$72.45
Choose your schedule
09:00 AM - 01:00 PM
$72.45
02:00 PM - 06:00 PM
$72.45
Choose your schedule
09:00 AM - 01:00 PM
$72.45
02:00 PM - 06:00 PM
$72.45
Choose your schedule
09:00 AM - 01:00 PM
$72.45
02:00 PM - 06:00 PM
$72.45
Choose your schedule
09:00 AM - 01:00 PM
$72.45
02:00 PM - 06:00 PM
$72.45
Choose your schedule
09:00 AM - 01:00 PM
$72.45
02:00 PM - 06:00 PM
$72.45
Choose your schedule
09:00 AM - 01:00 PM
$72.45
02:00 PM - 06:00 PM
$72.45
Choose your schedule
09:00 AM - 01:00 PM
$72.45
02:00 PM - 06:00 PM
$72.45
Choose your schedule
09:00 AM - 01:00 PM
$72.45
02:00 PM - 06:00 PM
$72.45
Choose your schedule
09:00 AM - 01:00 PM
$72.45
02:00 PM - 06:00 PM
$72.45
Choose your schedule
09:00 AM - 01:00 PM
$72.45
02:00 PM - 06:00 PM
$72.45
Choose your schedule
09:00 AM - 01:00 PM
$72.45
02:00 PM - 06:00 PM
$72.45
Choose your schedule
09:00 AM - 01:00 PM
$72.45
02:00 PM - 06:00 PM
$72.45
Choose your schedule
09:00 AM - 01:00 PM
$72.45
02:00 PM - 06:00 PM
$72.45
Choose your schedule
09:00 AM - 01:00 PM
$72.45
02:00 PM - 06:00 PM
$72.45
Choose your schedule
09:00 AM - 01:00 PM
$72.45
02:00 PM - 06:00 PM
$72.45
Choose your schedule
09:00 AM - 01:00 PM
$72.45
02:00 PM - 06:00 PM
$72.45
Choose your schedule
09:00 AM - 01:00 PM
$72.45
02:00 PM - 06:00 PM
$72.45
Choose your schedule
09:00 AM - 01:00 PM
$72.45
02:00 PM - 06:00 PM
$72.45
Choose your schedule
09:00 AM - 01:00 PM
$72.45
02:00 PM - 06:00 PM
$72.45
Choose your schedule
09:00 AM - 01:00 PM
$72.45
02:00 PM - 06:00 PM
$72.45
Choose your schedule
09:00 AM - 01:00 PM
$72.45
02:00 PM - 06:00 PM
$72.45
Choose your schedule
09:00 AM - 01:00 PM
$72.45
02:00 PM - 06:00 PM
$72.45
Choose your schedule
09:00 AM - 01:00 PM
$72.45
02:00 PM - 06:00 PM
$72.45
Choose your schedule
09:00 AM - 01:00 PM
$72.45
02:00 PM - 06:00 PM
$72.45
Choose your schedule
09:00 AM - 01:00 PM
$72.45
02:00 PM - 06:00 PM
$72.45
Choose your schedule
09:00 AM - 01:00 PM
$72.45
02:00 PM - 06:00 PM
$72.45
Choose your schedule
09:00 AM - 01:00 PM
$72.45
02:00 PM - 06:00 PM
$72.45
Choose your schedule
09:00 AM - 01:00 PM
$72.45
02:00 PM - 06:00 PM
$72.45
Choose your schedule
09:00 AM - 01:00 PM
$72.45
02:00 PM - 06:00 PM
$72.45
Choose your schedule
09:00 AM - 01:00 PM
$72.45
02:00 PM - 06:00 PM
$72.45
Choose your schedule
09:00 AM - 01:00 PM
$72.45
02:00 PM - 06:00 PM
$72.45
Choose your schedule
09:00 AM - 01:00 PM
$72.45
02:00 PM - 06:00 PM
$72.45
Choose your schedule
09:00 AM - 01:00 PM
$72.45
02:00 PM - 06:00 PM
$72.45
Choose your schedule
09:00 AM - 01:00 PM
$72.45
02:00 PM - 06:00 PM
$72.45
Choose your schedule
09:00 AM - 01:00 PM
$72.45
02:00 PM - 06:00 PM
$72.45
Choose your schedule
09:00 AM - 01:00 PM
$72.45
02:00 PM - 06:00 PM
$72.45
Choose your schedule
09:00 AM - 01:00 PM
$72.45
02:00 PM - 06:00 PM
$72.45
Choose your schedule
09:00 AM - 01:00 PM
$72.45
02:00 PM - 06:00 PM
$72.45
Choose your schedule
09:00 AM - 01:00 PM
$72.45
02:00 PM - 06:00 PM
$72.45
Choose your schedule
09:00 AM - 01:00 PM
$72.45
02:00 PM - 06:00 PM
$72.45
Choose your schedule
09:00 AM - 01:00 PM
$72.45
02:00 PM - 06:00 PM
$72.45
Choose your schedule
09:00 AM - 01:00 PM
$72.45
02:00 PM - 06:00 PM
$72.45
Choose your schedule
09:00 AM - 01:00 PM
$72.45
02:00 PM - 06:00 PM
$72.45
Choose your schedule
09:00 AM - 01:00 PM
$72.45
02:00 PM - 06:00 PM
$72.45
Choose your schedule
09:00 AM - 01:00 PM
$72.45
02:00 PM - 06:00 PM
$72.45
Choose your schedule
09:00 AM - 01:00 PM
$72.45
02:00 PM - 06:00 PM
$72.45
Choose your schedule
09:00 AM - 01:00 PM
$72.45
02:00 PM - 06:00 PM
$72.45
Choose your schedule
09:00 AM - 01:00 PM
$72.45
02:00 PM - 06:00 PM
$72.45
Choose your schedule
09:00 AM - 01:00 PM
$72.45
02:00 PM - 06:00 PM
$72.45
Choose your schedule
09:00 AM - 01:00 PM
$72.45
02:00 PM - 06:00 PM
$72.45
Choose your schedule
09:00 AM - 01:00 PM
$72.45
02:00 PM - 06:00 PM
$72.45
Choose your schedule
09:00 AM - 01:00 PM
$72.45
02:00 PM - 06:00 PM
$72.45
Choose your schedule
09:00 AM - 01:00 PM
$72.45
02:00 PM - 06:00 PM
$72.45
Choose your schedule
09:00 AM - 01:00 PM
$72.45
02:00 PM - 06:00 PM
$72.45
Choose your schedule
09:00 AM - 01:00 PM
$72.45
02:00 PM - 06:00 PM
$72.45
Choose your schedule
09:00 AM - 01:00 PM
$72.45
02:00 PM - 06:00 PM
$72.45
Choose your schedule
09:00 AM - 01:00 PM
$72.45
02:00 PM - 06:00 PM
$72.45
Choose your schedule
09:00 AM - 01:00 PM
$72.45
02:00 PM - 06:00 PM
$72.45
Choose your schedule
09:00 AM - 01:00 PM
$72.45
02:00 PM - 06:00 PM
$72.45
Choose your schedule
09:00 AM - 01:00 PM
$72.45
02:00 PM - 06:00 PM
$72.45
Choose your schedule
09:00 AM - 01:00 PM
$72.45
02:00 PM - 06:00 PM
$72.45
Choose your schedule
09:00 AM - 01:00 PM
$72.45
02:00 PM - 06:00 PM
$72.45
Choose your schedule
09:00 AM - 01:00 PM
$72.45
02:00 PM - 06:00 PM
$72.45
Choose your schedule
09:00 AM - 01:00 PM
$72.45
02:00 PM - 06:00 PM
$72.45
Choose your schedule
09:00 AM - 01:00 PM
$72.45
02:00 PM - 06:00 PM
$72.45
Choose your schedule
09:00 AM - 01:00 PM
$72.45
02:00 PM - 06:00 PM
$72.45
Choose your schedule
09:00 AM - 01:00 PM
$72.45
02:00 PM - 06:00 PM
$72.45
Choose your schedule
09:00 AM - 01:00 PM
$72.45
02:00 PM - 06:00 PM
$72.45
Choose your schedule
09:00 AM - 01:00 PM
$72.45
02:00 PM - 06:00 PM
$72.45
Choose your schedule
09:00 AM - 01:00 PM
$72.45
02:00 PM - 06:00 PM
$72.45
Choose your schedule
09:00 AM - 01:00 PM
$72.45
02:00 PM - 06:00 PM
$72.45
Choose your schedule
09:00 AM - 01:00 PM
$72.45
02:00 PM - 06:00 PM
$72.45
Choose your schedule
09:00 AM - 01:00 PM
$72.45
02:00 PM - 06:00 PM
$72.45
Choose your schedule
09:00 AM - 01:00 PM
$72.45
02:00 PM - 06:00 PM
$72.45
Choose your schedule
09:00 AM - 01:00 PM
$72.45
02:00 PM - 06:00 PM
$72.45
Choose your schedule
09:00 AM - 01:00 PM
$72.45
02:00 PM - 06:00 PM
$72.45
Choose your schedule
09:00 AM - 01:00 PM
$72.45
02:00 PM - 06:00 PM
$72.45
Choose your schedule
09:00 AM - 01:00 PM
$72.45
02:00 PM - 06:00 PM
$72.45
Choose your schedule
09:00 AM - 01:00 PM
$72.45
02:00 PM - 06:00 PM
$72.45
Choose your schedule
09:00 AM - 01:00 PM
$72.45
02:00 PM - 06:00 PM
$72.45
Choose your schedule
09:00 AM - 01:00 PM
$72.45
02:00 PM - 06:00 PM
$72.45
Choose your schedule
09:00 AM - 01:00 PM
$72.45
02:00 PM - 06:00 PM
$72.45
Choose your schedule
09:00 AM - 01:00 PM
$72.45
02:00 PM - 06:00 PM
$72.45
Choose your schedule
09:00 AM - 01:00 PM
$72.45
02:00 PM - 06:00 PM
$72.45
Choose your schedule
09:00 AM - 01:00 PM
$72.45
02:00 PM - 06:00 PM
$72.45
Choose your schedule
09:00 AM - 01:00 PM
$72.45
02:00 PM - 06:00 PM
$72.45
Choose your schedule
09:00 AM - 01:00 PM
$72.45
02:00 PM - 06:00 PM
$72.45
Choose your schedule
09:00 AM - 01:00 PM
$72.45
02:00 PM - 06:00 PM
$72.45
Choose your schedule
09:00 AM - 01:00 PM
$72.45
02:00 PM - 06:00 PM
$72.45
Choose your schedule
09:00 AM - 01:00 PM
$72.45
02:00 PM - 06:00 PM
$72.45
Choose your schedule
09:00 AM - 01:00 PM
$72.45
02:00 PM - 06:00 PM
$72.45
Choose your schedule
09:00 AM - 01:00 PM
$72.45
02:00 PM - 06:00 PM
$72.45
Choose your schedule
09:00 AM - 01:00 PM
$72.45
02:00 PM - 06:00 PM
$72.45
Choose your schedule
09:00 AM - 01:00 PM
$72.45
02:00 PM - 06:00 PM
$72.45
Choose your schedule
09:00 AM - 01:00 PM
$72.45
02:00 PM - 06:00 PM
$72.45
Choose your schedule
09:00 AM - 01:00 PM
$72.45
02:00 PM - 06:00 PM
$72.45
Choose your schedule
09:00 AM - 01:00 PM
$72.45
02:00 PM - 06:00 PM
$72.45
Choose your schedule
09:00 AM - 01:00 PM
$72.45
02:00 PM - 06:00 PM
$72.45
Choose your schedule
09:00 AM - 01:00 PM
$72.45
02:00 PM - 06:00 PM
$72.45
Choose your schedule
09:00 AM - 01:00 PM
$72.45
02:00 PM - 06:00 PM
$72.45
Choose your schedule
09:00 AM - 01:00 PM
$72.45
02:00 PM - 06:00 PM
$72.45
Choose your schedule
09:00 AM - 01:00 PM
$72.45
02:00 PM - 06:00 PM
$72.45
Choose your schedule
09:00 AM - 01:00 PM
$72.45
02:00 PM - 06:00 PM
$72.45
Choose your schedule
09:00 AM - 01:00 PM
$72.45
02:00 PM - 06:00 PM
$72.45
Choose your schedule
09:00 AM - 01:00 PM
$72.45
02:00 PM - 06:00 PM
$72.45
Choose your schedule
09:00 AM - 01:00 PM
$72.45
02:00 PM - 06:00 PM
$72.45
Choose your schedule
09:00 AM - 01:00 PM
$72.45
02:00 PM - 06:00 PM
$72.45
Choose your schedule
09:00 AM - 01:00 PM
$72.45
02:00 PM - 06:00 PM
$72.45
Choose your schedule
09:00 AM - 01:00 PM
$72.45
02:00 PM - 06:00 PM
$72.45
Choose your schedule
09:00 AM - 01:00 PM
$72.45
02:00 PM - 06:00 PM
$72.45
Choose your schedule
09:00 AM - 01:00 PM
$72.45
02:00 PM - 06:00 PM
$72.45
Choose your schedule
09:00 AM - 01:00 PM
$72.45
02:00 PM - 06:00 PM
$72.45
Choose your schedule
09:00 AM - 01:00 PM
$72.45
02:00 PM - 06:00 PM
$72.45
Choose your schedule
09:00 AM - 01:00 PM
$72.45
02:00 PM - 06:00 PM
$72.45
Choose your schedule
09:00 AM - 01:00 PM
$72.45
02:00 PM - 06:00 PM
$72.45
Choose your schedule
09:00 AM - 01:00 PM
$72.45
02:00 PM - 06:00 PM
$72.45
Choose your schedule
09:00 AM - 01:00 PM
$72.45
02:00 PM - 06:00 PM
$72.45
Choose your schedule
09:00 AM - 01:00 PM
$72.45
02:00 PM - 06:00 PM
$72.45
Choose your schedule
09:00 AM - 01:00 PM
$72.45
02:00 PM - 06:00 PM
$72.45
Choose your schedule
09:00 AM - 01:00 PM
$72.45
02:00 PM - 06:00 PM
$72.45
Choose your schedule
09:00 AM - 01:00 PM
$72.45
02:00 PM - 06:00 PM
$72.45
Choose your schedule
09:00 AM - 01:00 PM
$72.45
02:00 PM - 06:00 PM
$72.45
Choose your schedule
09:00 AM - 01:00 PM
$72.45
02:00 PM - 06:00 PM
$72.45
Choose your schedule
09:00 AM - 01:00 PM
$72.45
02:00 PM - 06:00 PM
$72.45
Choose your schedule
09:00 AM - 01:00 PM
$72.45
02:00 PM - 06:00 PM
$72.45
Choose your schedule
09:00 AM - 01:00 PM
$72.45
02:00 PM - 06:00 PM
$72.45
Choose your schedule
09:00 AM - 01:00 PM
$72.45
02:00 PM - 06:00 PM
$72.45
Choose your schedule
09:00 AM - 01:00 PM
$72.45
02:00 PM - 06:00 PM
$72.45
Choose your schedule
09:00 AM - 01:00 PM
$72.45
02:00 PM - 06:00 PM
$72.45
Choose your schedule
09:00 AM - 01:00 PM
$72.45
02:00 PM - 06:00 PM
$72.45
Choose your schedule
09:00 AM - 01:00 PM
$72.45
02:00 PM - 06:00 PM
$72.45
Choose your schedule
09:00 AM - 01:00 PM
$72.45
02:00 PM - 06:00 PM
$72.45
About the Experience
We will begin this tour by going to Augusto Arruda pineapple plantations to see how the pineapple from São Miguel island is produced. Then we will go along the south coast until we reach Escalvado viewpoint in Mosteiros. We will also go up and enter the giant crater of Sete Cidades, where you will see the small parish and the famous two colored lagoons through the belvederes, plus, some other lagoons and points of local interest before returning.
Included
Pickup and insurance
Note
Children until 4 years old: Free
Pick-up: Included in hotels in Ponta Delgada. Outside of Ponta Delgada, the extra cost is 20€ total per tour. For hotels in Furnas, Povoação & Nordeste the extra cost is 40€. This extra is paid directly to the tour provider on the day of the tour.
Terms and Conditions
Cancellations only up to 2 days prior to activity.
Activity provider policies
Cancelations
Cancelations free of charge 72 hours prior to the activity date. Any cancelations made after this date are non-refundable.
Unlock a World of Exclusive Perks
Unlock a world of privileges with our Travel Rewards Program. Sign up and instantly enjoy.