Hikes: Sanguinho Salto do Prego Waterfall + Furnas
Location: São Miguel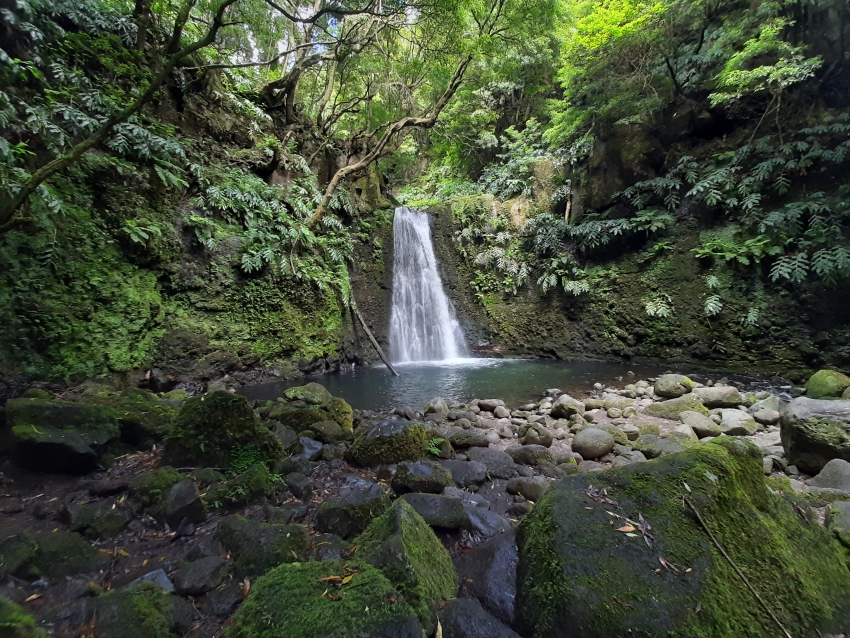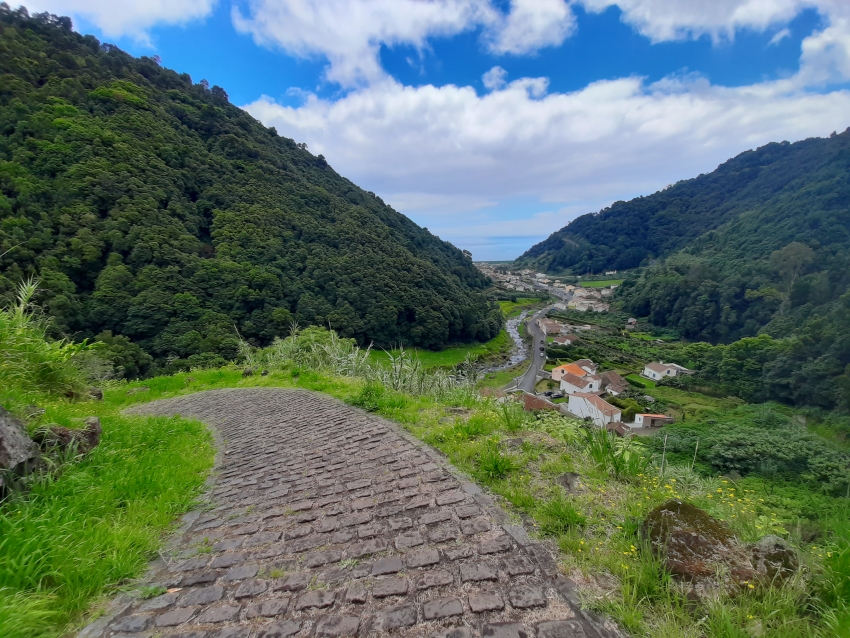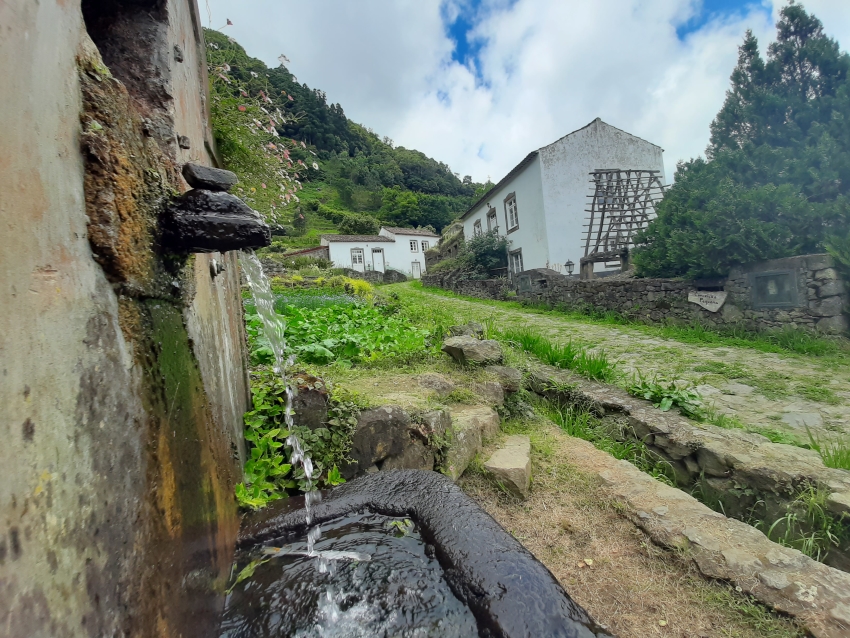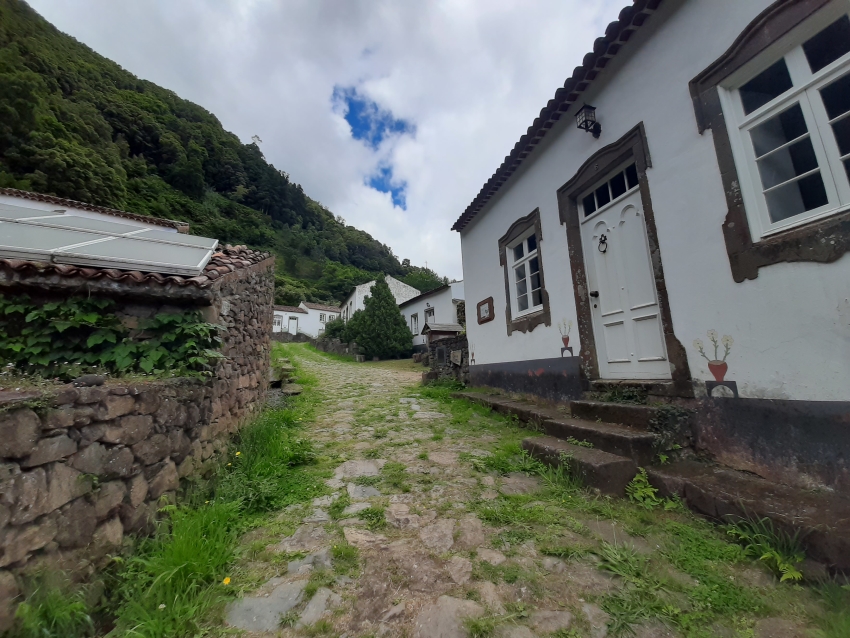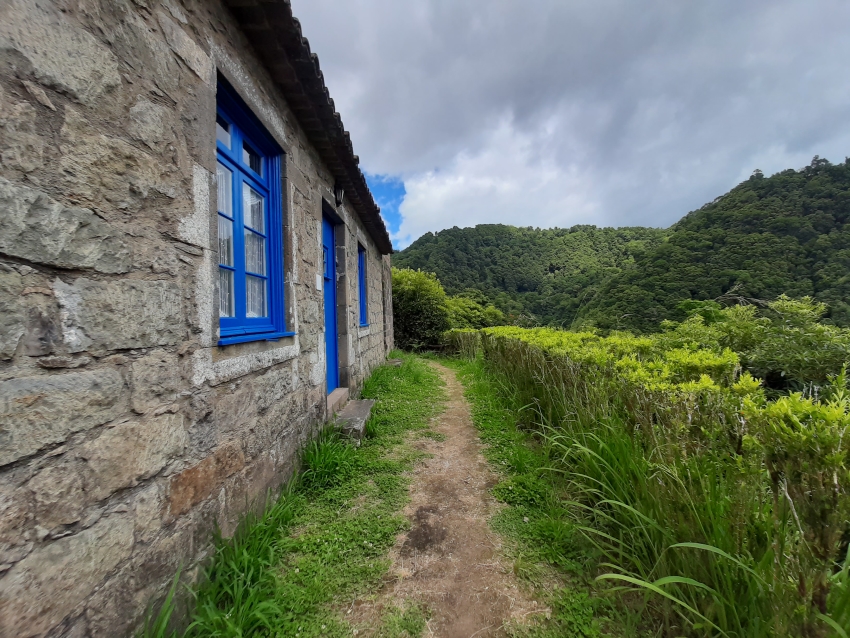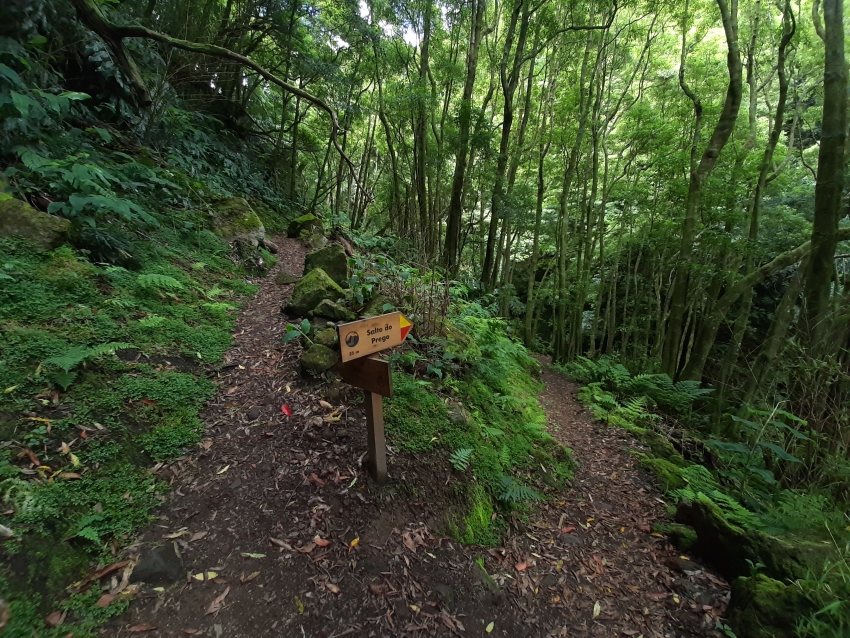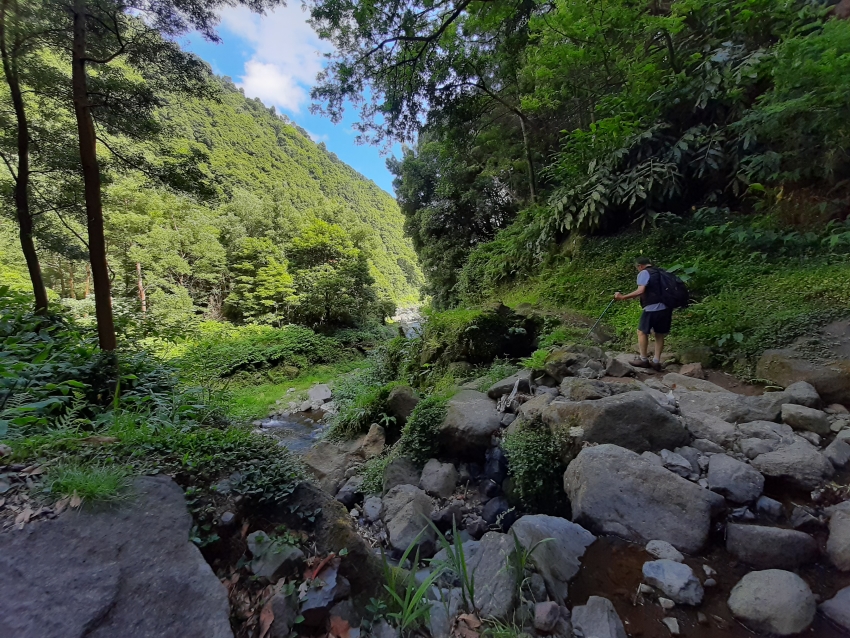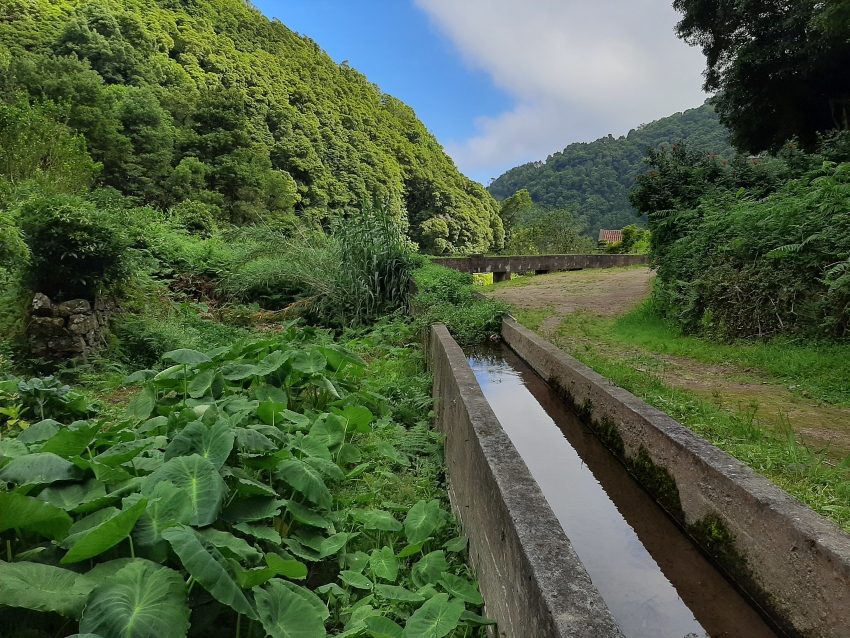 Choose your schedule
09:00 AM - 03:30 PM
$106.67
Choose your schedule
09:00 AM - 03:30 PM
$106.67
Choose your schedule
09:00 AM - 03:30 PM
$106.67
Choose your schedule
09:00 AM - 03:30 PM
$106.67
Choose your schedule
09:00 AM - 03:30 PM
$106.67
Choose your schedule
09:00 AM - 03:30 PM
$106.67
Choose your schedule
09:00 AM - 03:30 PM
$106.67
Choose your schedule
09:00 AM - 03:30 PM
$106.67
Choose your schedule
09:00 AM - 03:30 PM
$106.67
Choose your schedule
09:00 AM - 03:30 PM
$106.67
Choose your schedule
09:00 AM - 03:30 PM
$97.96
Choose your schedule
09:00 AM - 03:30 PM
$97.96
Choose your schedule
09:00 AM - 03:30 PM
$97.96
Choose your schedule
09:00 AM - 03:30 PM
$97.96
Choose your schedule
09:00 AM - 03:30 PM
$97.96
Choose your schedule
09:00 AM - 03:30 PM
$97.96
Choose your schedule
09:00 AM - 03:30 PM
$97.96
Choose your schedule
09:00 AM - 03:30 PM
$97.96
Choose your schedule
09:00 AM - 03:30 PM
$97.96
Choose your schedule
09:00 AM - 03:30 PM
$97.96
Choose your schedule
09:00 AM - 03:30 PM
$97.96
Choose your schedule
09:00 AM - 03:30 PM
$97.96
Choose your schedule
09:00 AM - 03:30 PM
$97.96
Choose your schedule
09:00 AM - 03:30 PM
$97.96
Choose your schedule
09:00 AM - 03:30 PM
$97.96
Choose your schedule
09:00 AM - 03:30 PM
$97.96
Choose your schedule
09:00 AM - 03:30 PM
$97.96
Choose your schedule
09:00 AM - 03:30 PM
$97.96
Choose your schedule
09:00 AM - 03:30 PM
$97.96
Choose your schedule
09:00 AM - 03:30 PM
$97.96
Choose your schedule
09:00 AM - 03:30 PM
$97.96
Choose your schedule
09:00 AM - 03:30 PM
$97.96
Choose your schedule
09:00 AM - 03:30 PM
$97.96
Choose your schedule
09:00 AM - 03:30 PM
$97.96
Choose your schedule
09:00 AM - 03:30 PM
$97.96
Choose your schedule
09:00 AM - 03:30 PM
$97.96
Choose your schedule
09:00 AM - 03:30 PM
$97.96
Choose your schedule
09:00 AM - 03:30 PM
$97.96
Choose your schedule
09:00 AM - 03:30 PM
$97.96
Choose your schedule
09:00 AM - 03:30 PM
$97.96
Choose your schedule
09:00 AM - 03:30 PM
$97.96
Choose your schedule
09:00 AM - 03:30 PM
$97.96
Choose your schedule
09:00 AM - 03:30 PM
$97.96
Choose your schedule
09:00 AM - 03:30 PM
$97.96
Choose your schedule
09:00 AM - 03:30 PM
$97.96
Choose your schedule
09:00 AM - 03:30 PM
$97.96
Choose your schedule
09:00 AM - 03:30 PM
$97.96
Choose your schedule
09:00 AM - 03:30 PM
$97.96
Choose your schedule
09:00 AM - 03:30 PM
$97.96
Choose your schedule
09:00 AM - 03:30 PM
$97.96
Choose your schedule
09:00 AM - 03:30 PM
$97.96
Choose your schedule
09:00 AM - 03:30 PM
$97.96
Choose your schedule
09:00 AM - 03:30 PM
$97.96
Choose your schedule
09:00 AM - 03:30 PM
$97.96
Choose your schedule
09:00 AM - 03:30 PM
$97.96
Choose your schedule
09:00 AM - 03:30 PM
$97.96
Choose your schedule
09:00 AM - 03:30 PM
$97.96
Choose your schedule
09:00 AM - 03:30 PM
$97.96
Choose your schedule
09:00 AM - 03:30 PM
$97.96
Choose your schedule
09:00 AM - 03:30 PM
$97.96
Choose your schedule
09:00 AM - 03:30 PM
$97.96
Choose your schedule
09:00 AM - 03:30 PM
$97.96
Choose your schedule
09:00 AM - 03:30 PM
$97.96
Choose your schedule
09:00 AM - 03:30 PM
$97.96
Choose your schedule
09:00 AM - 03:30 PM
$97.96
Choose your schedule
09:00 AM - 03:30 PM
$97.96
Choose your schedule
09:00 AM - 03:30 PM
$97.96
Choose your schedule
09:00 AM - 03:30 PM
$97.96
Choose your schedule
09:00 AM - 03:30 PM
$97.96
Choose your schedule
09:00 AM - 03:30 PM
$97.96
Choose your schedule
09:00 AM - 03:30 PM
$97.96
Choose your schedule
09:00 AM - 03:30 PM
$97.96
Choose your schedule
09:00 AM - 03:30 PM
$97.96
Choose your schedule
09:00 AM - 03:30 PM
$97.96
Choose your schedule
09:00 AM - 03:30 PM
$97.96
Choose your schedule
09:00 AM - 03:30 PM
$97.96
Choose your schedule
09:00 AM - 03:30 PM
$97.96
Choose your schedule
09:00 AM - 03:30 PM
$97.96
Choose your schedule
09:00 AM - 03:30 PM
$97.96
Choose your schedule
09:00 AM - 03:30 PM
$97.96
Choose your schedule
09:00 AM - 03:30 PM
$97.96
Choose your schedule
09:00 AM - 03:30 PM
$97.96
Choose your schedule
09:00 AM - 03:30 PM
$97.96
Choose your schedule
09:00 AM - 03:30 PM
$97.96
Choose your schedule
09:00 AM - 03:30 PM
$97.96
Choose your schedule
09:00 AM - 03:30 PM
$97.96
Choose your schedule
09:00 AM - 03:30 PM
$97.96
Choose your schedule
09:00 AM - 03:30 PM
$97.96
Choose your schedule
09:00 AM - 03:30 PM
$97.96
Choose your schedule
09:00 AM - 03:30 PM
$97.96
Choose your schedule
09:00 AM - 03:30 PM
$97.96
Choose your schedule
09:00 AM - 03:30 PM
$97.96
Choose your schedule
09:00 AM - 03:30 PM
$97.96
Choose your schedule
09:00 AM - 03:30 PM
$97.96
Choose your schedule
09:00 AM - 03:30 PM
$97.96
Choose your schedule
09:00 AM - 03:30 PM
$97.96
Choose your schedule
09:00 AM - 03:30 PM
$97.96
Choose your schedule
09:00 AM - 03:30 PM
$97.96
Choose your schedule
09:00 AM - 03:30 PM
$97.96
Choose your schedule
09:00 AM - 03:30 PM
$97.96
Choose your schedule
09:00 AM - 03:30 PM
$97.96
Choose your schedule
09:00 AM - 03:30 PM
$97.96
Choose your schedule
09:00 AM - 03:30 PM
$97.96
Choose your schedule
09:00 AM - 03:30 PM
$97.96
Choose your schedule
09:00 AM - 03:30 PM
$97.96
Choose your schedule
09:00 AM - 03:30 PM
$97.96
Choose your schedule
09:00 AM - 03:30 PM
$97.96
Choose your schedule
09:00 AM - 03:30 PM
$97.96
Choose your schedule
09:00 AM - 03:30 PM
$97.96
Choose your schedule
09:00 AM - 03:30 PM
$97.96
Choose your schedule
09:00 AM - 03:30 PM
$97.96
Choose your schedule
09:00 AM - 03:30 PM
$97.96
Choose your schedule
09:00 AM - 03:30 PM
$97.96
Choose your schedule
09:00 AM - 03:30 PM
$97.96
Choose your schedule
09:00 AM - 03:30 PM
$97.96
Choose your schedule
09:00 AM - 03:30 PM
$97.96
Choose your schedule
09:00 AM - 03:30 PM
$97.96
Choose your schedule
09:00 AM - 03:30 PM
$97.96
Choose your schedule
09:00 AM - 03:30 PM
$97.96
Choose your schedule
09:00 AM - 03:30 PM
$97.96
Choose your schedule
09:00 AM - 03:30 PM
$97.96
Choose your schedule
09:00 AM - 03:30 PM
$97.96
Choose your schedule
09:00 AM - 03:30 PM
$97.96
Choose your schedule
09:00 AM - 03:30 PM
$97.96
Choose your schedule
09:00 AM - 03:30 PM
$97.96
Choose your schedule
09:00 AM - 03:30 PM
$97.96
Choose your schedule
09:00 AM - 03:30 PM
$97.96
Choose your schedule
09:00 AM - 03:30 PM
$97.96
Choose your schedule
09:00 AM - 03:30 PM
$97.96
Choose your schedule
09:00 AM - 03:30 PM
$97.96
Choose your schedule
09:00 AM - 03:30 PM
$97.96
Choose your schedule
09:00 AM - 03:30 PM
$97.96
Choose your schedule
09:00 AM - 03:30 PM
$97.96
Choose your schedule
09:00 AM - 03:30 PM
$97.96
Choose your schedule
09:00 AM - 03:30 PM
$97.96
Choose your schedule
09:00 AM - 03:30 PM
$97.96
Choose your schedule
09:00 AM - 03:30 PM
$97.96
Choose your schedule
09:00 AM - 03:30 PM
$97.96
Choose your schedule
09:00 AM - 03:30 PM
$97.96
Choose your schedule
09:00 AM - 03:30 PM
$97.96
Choose your schedule
09:00 AM - 03:30 PM
$97.96
Choose your schedule
09:00 AM - 03:30 PM
$97.96
Choose your schedule
09:00 AM - 03:30 PM
$97.96
Choose your schedule
09:00 AM - 03:30 PM
$97.96
Choose your schedule
09:00 AM - 03:30 PM
$97.96
Choose your schedule
09:00 AM - 03:30 PM
$97.96
Choose your schedule
09:00 AM - 03:30 PM
$97.96
Choose your schedule
09:00 AM - 03:30 PM
$97.96
Choose your schedule
09:00 AM - 03:30 PM
$97.96
Choose your schedule
09:00 AM - 03:30 PM
$97.96
Choose your schedule
09:00 AM - 03:30 PM
$97.96
Choose your schedule
09:00 AM - 03:30 PM
$97.96
Choose your schedule
09:00 AM - 03:30 PM
$97.96
Choose your schedule
09:00 AM - 03:30 PM
$97.96
Choose your schedule
09:00 AM - 03:30 PM
$97.96
Choose your schedule
09:00 AM - 03:30 PM
$97.96
Choose your schedule
09:00 AM - 03:30 PM
$97.96
Choose your schedule
09:00 AM - 03:30 PM
$97.96
Choose your schedule
09:00 AM - 03:30 PM
$97.96
Choose your schedule
09:00 AM - 03:30 PM
$97.96
Choose your schedule
09:00 AM - 03:30 PM
$97.96
Choose your schedule
09:00 AM - 03:30 PM
$97.96
Choose your schedule
09:00 AM - 03:30 PM
$97.96
Choose your schedule
09:00 AM - 03:30 PM
$97.96
Choose your schedule
09:00 AM - 03:30 PM
$97.96
Choose your schedule
09:00 AM - 03:30 PM
$97.96
Choose your schedule
09:00 AM - 03:30 PM
$97.96
Choose your schedule
09:00 AM - 03:30 PM
$97.96
Choose your schedule
09:00 AM - 03:30 PM
$97.96
Choose your schedule
09:00 AM - 03:30 PM
$97.96
Choose your schedule
09:00 AM - 03:30 PM
$97.96
Choose your schedule
09:00 AM - 03:30 PM
$97.96
Choose your schedule
09:00 AM - 03:30 PM
$97.96
Choose your schedule
09:00 AM - 03:30 PM
$97.96
Choose your schedule
09:00 AM - 03:30 PM
$97.96
Choose your schedule
09:00 AM - 03:30 PM
$97.96
Choose your schedule
09:00 AM - 03:30 PM
$97.96
Choose your schedule
09:00 AM - 03:30 PM
$97.96
Choose your schedule
09:00 AM - 03:30 PM
$97.96
Choose your schedule
09:00 AM - 03:30 PM
$97.96
Choose your schedule
09:00 AM - 03:30 PM
$97.96
Choose your schedule
09:00 AM - 03:30 PM
$97.96
Choose your schedule
09:00 AM - 03:30 PM
$97.96
Choose your schedule
09:00 AM - 03:30 PM
$97.96
Choose your schedule
09:00 AM - 03:30 PM
$97.96
Choose your schedule
09:00 AM - 03:30 PM
$97.96
Choose your schedule
09:00 AM - 03:30 PM
$97.96
Choose your schedule
09:00 AM - 03:30 PM
$97.96
Choose your schedule
09:00 AM - 03:30 PM
$97.96
Choose your schedule
09:00 AM - 03:30 PM
$97.96
Choose your schedule
09:00 AM - 03:30 PM
$97.96
Choose your schedule
09:00 AM - 03:30 PM
$97.96
Choose your schedule
09:00 AM - 03:30 PM
$97.96
Choose your schedule
09:00 AM - 03:30 PM
$97.96
Choose your schedule
09:00 AM - 03:30 PM
$97.96
About the Experience
We start this tour by going to a beautiful view called "Salto do Cavalo" where we can overlook Furnas and Povoação.
Then we visit Povoação village - the oldest on the Island - and then we go to Faial da Terra, where the trail starts. This is a beautiful hike inside a valley, once attacked several times by pirates and you will get to see a hidden small village "camouflaged" in the beautiful nature. During this hiking trail, you will also get the chance to see and/or swim on a breathtaking natural waterfall.
After the hike, we will go to Furnas where you can relax and bathe in the hot springs (entrance fee not included - from 8€ to 10€ per person).
Difficulty: Medium
Extension: 4,5 km
Included: Pick-up and drop-off and insurance
Note - children until 4 years old are free
Terms and Conditions
Cancellations only up to 2 days prior to activity.
Activity provider policies
Cancelations
Cancelations free of charge 72 hours prior to the activity date. Any cancelations made after this date are non-refundable.
Unlock a World of Exclusive Perks
Unlock a world of privileges with our Travel Rewards Program. Sign up and instantly enjoy.