Touristic Circuits: Half Day Velas & Calheta
Location: São Jorge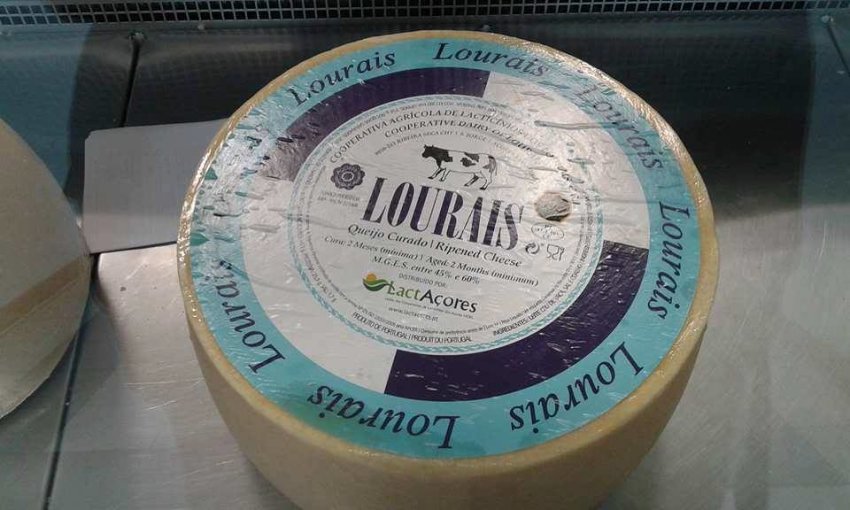 Choose your schedule
09:00 AM - 01:00 PM
$109.97
02:00 PM - 06:00 PM
$109.97
Choose your schedule
09:00 AM - 01:00 PM
$109.97
02:00 PM - 06:00 PM
$109.97
Choose your schedule
09:00 AM - 01:00 PM
$109.97
02:00 PM - 06:00 PM
$109.97
Choose your schedule
09:00 AM - 01:00 PM
$109.97
02:00 PM - 06:00 PM
$109.97
Choose your schedule
09:00 AM - 01:00 PM
$109.97
02:00 PM - 06:00 PM
$109.97
Choose your schedule
09:00 AM - 01:00 PM
$109.97
02:00 PM - 06:00 PM
$109.97
Choose your schedule
09:00 AM - 01:00 PM
$109.97
02:00 PM - 06:00 PM
$109.97
Choose your schedule
09:00 AM - 01:00 PM
$109.97
02:00 PM - 06:00 PM
$109.97
Choose your schedule
09:00 AM - 01:00 PM
$109.97
02:00 PM - 06:00 PM
$109.97
Choose your schedule
09:00 AM - 01:00 PM
$109.97
02:00 PM - 06:00 PM
$109.97
Choose your schedule
09:00 AM - 01:00 PM
$109.97
02:00 PM - 06:00 PM
$109.97
Choose your schedule
09:00 AM - 01:00 PM
$109.97
02:00 PM - 06:00 PM
$109.97
Choose your schedule
09:00 AM - 01:00 PM
$109.97
02:00 PM - 06:00 PM
$109.97
Choose your schedule
09:00 AM - 01:00 PM
$109.97
02:00 PM - 06:00 PM
$109.97
Choose your schedule
09:00 AM - 01:00 PM
$109.97
02:00 PM - 06:00 PM
$109.97
Choose your schedule
09:00 AM - 01:00 PM
$109.97
02:00 PM - 06:00 PM
$109.97
Choose your schedule
09:00 AM - 01:00 PM
$109.97
02:00 PM - 06:00 PM
$109.97
Choose your schedule
09:00 AM - 01:00 PM
$109.97
02:00 PM - 06:00 PM
$109.97
Choose your schedule
09:00 AM - 01:00 PM
$109.97
02:00 PM - 06:00 PM
$109.97
Choose your schedule
09:00 AM - 01:00 PM
$109.97
02:00 PM - 06:00 PM
$109.97
Choose your schedule
09:00 AM - 01:00 PM
$109.97
02:00 PM - 06:00 PM
$109.97
Choose your schedule
09:00 AM - 01:00 PM
$109.97
02:00 PM - 06:00 PM
$109.97
Choose your schedule
09:00 AM - 01:00 PM
$109.97
02:00 PM - 06:00 PM
$109.97
Choose your schedule
09:00 AM - 01:00 PM
$109.97
02:00 PM - 06:00 PM
$109.97
Choose your schedule
09:00 AM - 01:00 PM
$109.97
02:00 PM - 06:00 PM
$109.97
Choose your schedule
09:00 AM - 01:00 PM
$109.97
02:00 PM - 06:00 PM
$109.97
Choose your schedule
09:00 AM - 01:00 PM
$109.97
02:00 PM - 06:00 PM
$109.97
Choose your schedule
09:00 AM - 01:00 PM
$109.97
02:00 PM - 06:00 PM
$109.97
Choose your schedule
09:00 AM - 01:00 PM
$109.97
02:00 PM - 06:00 PM
$109.97
Choose your schedule
09:00 AM - 01:00 PM
$109.97
02:00 PM - 06:00 PM
$109.97
Choose your schedule
09:00 AM - 01:00 PM
$109.97
02:00 PM - 06:00 PM
$109.97
Choose your schedule
09:00 AM - 01:00 PM
$109.97
02:00 PM - 06:00 PM
$109.97
Choose your schedule
09:00 AM - 01:00 PM
$109.97
02:00 PM - 06:00 PM
$109.97
Choose your schedule
09:00 AM - 01:00 PM
$109.97
02:00 PM - 06:00 PM
$109.97
Choose your schedule
09:00 AM - 01:00 PM
$109.97
02:00 PM - 06:00 PM
$109.97
Choose your schedule
09:00 AM - 01:00 PM
$109.97
02:00 PM - 06:00 PM
$109.97
Choose your schedule
09:00 AM - 01:00 PM
$109.97
02:00 PM - 06:00 PM
$109.97
Choose your schedule
09:00 AM - 01:00 PM
$109.97
02:00 PM - 06:00 PM
$109.97
Choose your schedule
09:00 AM - 01:00 PM
$109.97
02:00 PM - 06:00 PM
$109.97
Choose your schedule
09:00 AM - 01:00 PM
$109.97
02:00 PM - 06:00 PM
$109.97
Choose your schedule
09:00 AM - 01:00 PM
$109.97
02:00 PM - 06:00 PM
$109.97
Choose your schedule
09:00 AM - 01:00 PM
$109.97
02:00 PM - 06:00 PM
$109.97
Choose your schedule
09:00 AM - 01:00 PM
$109.97
02:00 PM - 06:00 PM
$109.97
Choose your schedule
09:00 AM - 01:00 PM
$109.97
02:00 PM - 06:00 PM
$109.97
Choose your schedule
09:00 AM - 01:00 PM
$109.97
02:00 PM - 06:00 PM
$109.97
Choose your schedule
09:00 AM - 01:00 PM
$109.97
02:00 PM - 06:00 PM
$109.97
Choose your schedule
09:00 AM - 01:00 PM
$109.97
02:00 PM - 06:00 PM
$109.97
Choose your schedule
09:00 AM - 01:00 PM
$109.97
02:00 PM - 06:00 PM
$109.97
Choose your schedule
09:00 AM - 01:00 PM
$109.97
02:00 PM - 06:00 PM
$109.97
Choose your schedule
09:00 AM - 01:00 PM
$109.97
02:00 PM - 06:00 PM
$109.97
Choose your schedule
09:00 AM - 01:00 PM
$109.97
02:00 PM - 06:00 PM
$109.97
Choose your schedule
09:00 AM - 01:00 PM
$109.97
02:00 PM - 06:00 PM
$109.97
Choose your schedule
09:00 AM - 01:00 PM
$109.97
02:00 PM - 06:00 PM
$109.97
Choose your schedule
09:00 AM - 01:00 PM
$109.97
02:00 PM - 06:00 PM
$109.97
Choose your schedule
09:00 AM - 01:00 PM
$109.97
02:00 PM - 06:00 PM
$109.97
Choose your schedule
09:00 AM - 01:00 PM
$109.97
02:00 PM - 06:00 PM
$109.97
Choose your schedule
09:00 AM - 01:00 PM
$109.97
02:00 PM - 06:00 PM
$109.97
Choose your schedule
09:00 AM - 01:00 PM
$109.97
02:00 PM - 06:00 PM
$109.97
Choose your schedule
09:00 AM - 01:00 PM
$109.97
02:00 PM - 06:00 PM
$109.97
Choose your schedule
09:00 AM - 01:00 PM
$109.97
02:00 PM - 06:00 PM
$109.97
Choose your schedule
09:00 AM - 01:00 PM
$109.97
02:00 PM - 06:00 PM
$109.97
Choose your schedule
09:00 AM - 01:00 PM
$109.97
02:00 PM - 06:00 PM
$109.97
Choose your schedule
09:00 AM - 01:00 PM
$109.97
02:00 PM - 06:00 PM
$109.97
Choose your schedule
09:00 AM - 01:00 PM
$109.97
02:00 PM - 06:00 PM
$109.97
Choose your schedule
09:00 AM - 01:00 PM
$109.97
02:00 PM - 06:00 PM
$109.97
Choose your schedule
09:00 AM - 01:00 PM
$109.97
02:00 PM - 06:00 PM
$109.97
Choose your schedule
09:00 AM - 01:00 PM
$109.97
02:00 PM - 06:00 PM
$109.97
Choose your schedule
09:00 AM - 01:00 PM
$109.97
02:00 PM - 06:00 PM
$109.97
Choose your schedule
09:00 AM - 01:00 PM
$109.97
02:00 PM - 06:00 PM
$109.97
Choose your schedule
09:00 AM - 01:00 PM
$109.97
02:00 PM - 06:00 PM
$109.97
Choose your schedule
09:00 AM - 01:00 PM
$109.97
02:00 PM - 06:00 PM
$109.97
Choose your schedule
09:00 AM - 01:00 PM
$109.97
02:00 PM - 06:00 PM
$109.97
Choose your schedule
09:00 AM - 01:00 PM
$109.97
02:00 PM - 06:00 PM
$109.97
Choose your schedule
09:00 AM - 01:00 PM
$109.97
02:00 PM - 06:00 PM
$109.97
Choose your schedule
09:00 AM - 01:00 PM
$109.97
02:00 PM - 06:00 PM
$109.97
Choose your schedule
09:00 AM - 01:00 PM
$109.97
02:00 PM - 06:00 PM
$109.97
Choose your schedule
09:00 AM - 01:00 PM
$109.97
02:00 PM - 06:00 PM
$109.97
Choose your schedule
09:00 AM - 01:00 PM
$109.97
02:00 PM - 06:00 PM
$109.97
Choose your schedule
09:00 AM - 01:00 PM
$109.97
02:00 PM - 06:00 PM
$109.97
Choose your schedule
09:00 AM - 01:00 PM
$109.97
02:00 PM - 06:00 PM
$109.97
Choose your schedule
09:00 AM - 01:00 PM
$109.97
02:00 PM - 06:00 PM
$109.97
Choose your schedule
09:00 AM - 01:00 PM
$109.97
02:00 PM - 06:00 PM
$109.97
Choose your schedule
09:00 AM - 01:00 PM
$109.97
02:00 PM - 06:00 PM
$109.97
Choose your schedule
09:00 AM - 01:00 PM
$109.97
02:00 PM - 06:00 PM
$109.97
Choose your schedule
09:00 AM - 01:00 PM
$109.97
02:00 PM - 06:00 PM
$109.97
Choose your schedule
09:00 AM - 01:00 PM
$109.97
02:00 PM - 06:00 PM
$109.97
Choose your schedule
09:00 AM - 01:00 PM
$98.97
02:00 PM - 06:00 PM
$98.97
Choose your schedule
09:00 AM - 01:00 PM
$98.97
02:00 PM - 06:00 PM
$98.97
Choose your schedule
09:00 AM - 01:00 PM
$98.97
02:00 PM - 06:00 PM
$98.97
Choose your schedule
09:00 AM - 01:00 PM
$98.97
02:00 PM - 06:00 PM
$98.97
Choose your schedule
09:00 AM - 01:00 PM
$98.97
02:00 PM - 06:00 PM
$98.97
Choose your schedule
09:00 AM - 01:00 PM
$98.97
02:00 PM - 06:00 PM
$98.97
Choose your schedule
09:00 AM - 01:00 PM
$98.97
02:00 PM - 06:00 PM
$98.97
Choose your schedule
09:00 AM - 01:00 PM
$98.97
02:00 PM - 06:00 PM
$98.97
Choose your schedule
09:00 AM - 01:00 PM
$98.97
02:00 PM - 06:00 PM
$98.97
Choose your schedule
09:00 AM - 01:00 PM
$98.97
02:00 PM - 06:00 PM
$98.97
Choose your schedule
09:00 AM - 01:00 PM
$98.97
02:00 PM - 06:00 PM
$98.97
Choose your schedule
09:00 AM - 01:00 PM
$98.97
02:00 PM - 06:00 PM
$98.97
Choose your schedule
09:00 AM - 01:00 PM
$98.97
02:00 PM - 06:00 PM
$98.97
Choose your schedule
09:00 AM - 01:00 PM
$98.97
02:00 PM - 06:00 PM
$98.97
Choose your schedule
09:00 AM - 01:00 PM
$98.97
02:00 PM - 06:00 PM
$98.97
Choose your schedule
09:00 AM - 01:00 PM
$98.97
02:00 PM - 06:00 PM
$98.97
Choose your schedule
09:00 AM - 01:00 PM
$98.97
02:00 PM - 06:00 PM
$98.97
Choose your schedule
09:00 AM - 01:00 PM
$98.97
02:00 PM - 06:00 PM
$98.97
Choose your schedule
09:00 AM - 01:00 PM
$98.97
02:00 PM - 06:00 PM
$98.97
Choose your schedule
09:00 AM - 01:00 PM
$98.97
02:00 PM - 06:00 PM
$98.97
Choose your schedule
09:00 AM - 01:00 PM
$98.97
02:00 PM - 06:00 PM
$98.97
Choose your schedule
09:00 AM - 01:00 PM
$98.97
02:00 PM - 06:00 PM
$98.97
Choose your schedule
09:00 AM - 01:00 PM
$98.97
02:00 PM - 06:00 PM
$98.97
Choose your schedule
09:00 AM - 01:00 PM
$98.97
02:00 PM - 06:00 PM
$98.97
Choose your schedule
09:00 AM - 01:00 PM
$98.97
02:00 PM - 06:00 PM
$98.97
Choose your schedule
09:00 AM - 01:00 PM
$98.97
02:00 PM - 06:00 PM
$98.97
Choose your schedule
09:00 AM - 01:00 PM
$98.97
02:00 PM - 06:00 PM
$98.97
Choose your schedule
09:00 AM - 01:00 PM
$98.97
02:00 PM - 06:00 PM
$98.97
Choose your schedule
09:00 AM - 01:00 PM
$98.97
02:00 PM - 06:00 PM
$98.97
Choose your schedule
09:00 AM - 01:00 PM
$98.97
02:00 PM - 06:00 PM
$98.97
Choose your schedule
09:00 AM - 01:00 PM
$98.97
02:00 PM - 06:00 PM
$98.97
Choose your schedule
09:00 AM - 01:00 PM
$98.97
02:00 PM - 06:00 PM
$98.97
Choose your schedule
09:00 AM - 01:00 PM
$98.97
02:00 PM - 06:00 PM
$98.97
Choose your schedule
09:00 AM - 01:00 PM
$98.97
02:00 PM - 06:00 PM
$98.97
Choose your schedule
09:00 AM - 01:00 PM
$98.97
02:00 PM - 06:00 PM
$98.97
Choose your schedule
09:00 AM - 01:00 PM
$98.97
02:00 PM - 06:00 PM
$98.97
Choose your schedule
09:00 AM - 01:00 PM
$109.97
02:00 PM - 06:00 PM
$109.97
Choose your schedule
09:00 AM - 01:00 PM
$109.97
02:00 PM - 06:00 PM
$109.97
Choose your schedule
09:00 AM - 01:00 PM
$109.97
02:00 PM - 06:00 PM
$109.97
Choose your schedule
09:00 AM - 01:00 PM
$109.97
02:00 PM - 06:00 PM
$109.97
Choose your schedule
09:00 AM - 01:00 PM
$109.97
02:00 PM - 06:00 PM
$109.97
Choose your schedule
09:00 AM - 01:00 PM
$109.97
02:00 PM - 06:00 PM
$109.97
Choose your schedule
09:00 AM - 01:00 PM
$109.97
02:00 PM - 06:00 PM
$109.97
Choose your schedule
09:00 AM - 01:00 PM
$109.97
02:00 PM - 06:00 PM
$109.97
Choose your schedule
09:00 AM - 01:00 PM
$109.97
02:00 PM - 06:00 PM
$109.97
Choose your schedule
09:00 AM - 01:00 PM
$109.97
02:00 PM - 06:00 PM
$109.97
Choose your schedule
09:00 AM - 01:00 PM
$109.97
02:00 PM - 06:00 PM
$109.97
Choose your schedule
09:00 AM - 01:00 PM
$109.97
02:00 PM - 06:00 PM
$109.97
Choose your schedule
09:00 AM - 01:00 PM
$109.97
02:00 PM - 06:00 PM
$109.97
Choose your schedule
09:00 AM - 01:00 PM
$109.97
02:00 PM - 06:00 PM
$109.97
Choose your schedule
09:00 AM - 01:00 PM
$109.97
02:00 PM - 06:00 PM
$109.97
Choose your schedule
09:00 AM - 01:00 PM
$109.97
02:00 PM - 06:00 PM
$109.97
Choose your schedule
09:00 AM - 01:00 PM
$109.97
02:00 PM - 06:00 PM
$109.97
Choose your schedule
09:00 AM - 01:00 PM
$109.97
02:00 PM - 06:00 PM
$109.97
Choose your schedule
09:00 AM - 01:00 PM
$109.97
02:00 PM - 06:00 PM
$109.97
Choose your schedule
09:00 AM - 01:00 PM
$109.97
02:00 PM - 06:00 PM
$109.97
Choose your schedule
09:00 AM - 01:00 PM
$109.97
02:00 PM - 06:00 PM
$109.97
Choose your schedule
09:00 AM - 01:00 PM
$109.97
02:00 PM - 06:00 PM
$109.97
Choose your schedule
09:00 AM - 01:00 PM
$109.97
02:00 PM - 06:00 PM
$109.97
Choose your schedule
09:00 AM - 01:00 PM
$109.97
02:00 PM - 06:00 PM
$109.97
Choose your schedule
09:00 AM - 01:00 PM
$109.97
02:00 PM - 06:00 PM
$109.97
Choose your schedule
09:00 AM - 01:00 PM
$109.97
02:00 PM - 06:00 PM
$109.97
Choose your schedule
09:00 AM - 01:00 PM
$109.97
02:00 PM - 06:00 PM
$109.97
Choose your schedule
09:00 AM - 01:00 PM
$109.97
02:00 PM - 06:00 PM
$109.97
Choose your schedule
09:00 AM - 01:00 PM
$109.97
02:00 PM - 06:00 PM
$109.97
Choose your schedule
09:00 AM - 01:00 PM
$109.97
02:00 PM - 06:00 PM
$109.97
Choose your schedule
09:00 AM - 01:00 PM
$109.97
02:00 PM - 06:00 PM
$109.97
Choose your schedule
09:00 AM - 01:00 PM
$109.97
02:00 PM - 06:00 PM
$109.97
Choose your schedule
09:00 AM - 01:00 PM
$109.97
02:00 PM - 06:00 PM
$109.97
Choose your schedule
09:00 AM - 01:00 PM
$109.97
02:00 PM - 06:00 PM
$109.97
Choose your schedule
09:00 AM - 01:00 PM
$109.97
02:00 PM - 06:00 PM
$109.97
Choose your schedule
09:00 AM - 01:00 PM
$109.97
02:00 PM - 06:00 PM
$109.97
Choose your schedule
09:00 AM - 01:00 PM
$109.97
02:00 PM - 06:00 PM
$109.97
Choose your schedule
09:00 AM - 01:00 PM
$109.97
02:00 PM - 06:00 PM
$109.97
Choose your schedule
09:00 AM - 01:00 PM
$109.97
02:00 PM - 06:00 PM
$109.97
Choose your schedule
09:00 AM - 01:00 PM
$109.97
02:00 PM - 06:00 PM
$109.97
Choose your schedule
09:00 AM - 01:00 PM
$109.97
02:00 PM - 06:00 PM
$109.97
Choose your schedule
09:00 AM - 01:00 PM
$109.97
02:00 PM - 06:00 PM
$109.97
Choose your schedule
09:00 AM - 01:00 PM
$109.97
02:00 PM - 06:00 PM
$109.97
Choose your schedule
09:00 AM - 01:00 PM
$109.97
02:00 PM - 06:00 PM
$109.97
Choose your schedule
09:00 AM - 01:00 PM
$109.97
02:00 PM - 06:00 PM
$109.97
Choose your schedule
09:00 AM - 01:00 PM
$109.97
02:00 PM - 06:00 PM
$109.97
Choose your schedule
09:00 AM - 01:00 PM
$109.97
02:00 PM - 06:00 PM
$109.97
Choose your schedule
09:00 AM - 01:00 PM
$109.97
02:00 PM - 06:00 PM
$109.97
Choose your schedule
09:00 AM - 01:00 PM
$109.97
02:00 PM - 06:00 PM
$109.97
Choose your schedule
09:00 AM - 01:00 PM
$109.97
02:00 PM - 06:00 PM
$109.97
Choose your schedule
09:00 AM - 01:00 PM
$109.97
02:00 PM - 06:00 PM
$109.97
Choose your schedule
09:00 AM - 01:00 PM
$109.97
02:00 PM - 06:00 PM
$109.97
Choose your schedule
09:00 AM - 01:00 PM
$109.97
02:00 PM - 06:00 PM
$109.97
Choose your schedule
09:00 AM - 01:00 PM
$109.97
02:00 PM - 06:00 PM
$109.97
Choose your schedule
09:00 AM - 01:00 PM
$109.97
02:00 PM - 06:00 PM
$109.97
Choose your schedule
09:00 AM - 01:00 PM
$109.97
02:00 PM - 06:00 PM
$109.97
Choose your schedule
09:00 AM - 01:00 PM
$109.97
02:00 PM - 06:00 PM
$109.97
Choose your schedule
09:00 AM - 01:00 PM
$109.97
02:00 PM - 06:00 PM
$109.97
Choose your schedule
09:00 AM - 01:00 PM
$109.97
02:00 PM - 06:00 PM
$109.97
Choose your schedule
09:00 AM - 01:00 PM
$109.97
02:00 PM - 06:00 PM
$109.97
Choose your schedule
09:00 AM - 01:00 PM
$109.97
02:00 PM - 06:00 PM
$109.97
Choose your schedule
09:00 AM - 01:00 PM
$109.97
02:00 PM - 06:00 PM
$109.97
Choose your schedule
09:00 AM - 01:00 PM
$109.97
02:00 PM - 06:00 PM
$109.97
Choose your schedule
09:00 AM - 01:00 PM
$109.97
02:00 PM - 06:00 PM
$109.97
Choose your schedule
09:00 AM - 01:00 PM
$109.97
02:00 PM - 06:00 PM
$109.97
Choose your schedule
09:00 AM - 01:00 PM
$109.97
02:00 PM - 06:00 PM
$109.97
Choose your schedule
09:00 AM - 01:00 PM
$109.97
02:00 PM - 06:00 PM
$109.97
Choose your schedule
09:00 AM - 01:00 PM
$109.97
02:00 PM - 06:00 PM
$109.97
Choose your schedule
09:00 AM - 01:00 PM
$109.97
02:00 PM - 06:00 PM
$109.97
Choose your schedule
09:00 AM - 01:00 PM
$109.97
02:00 PM - 06:00 PM
$109.97
Choose your schedule
09:00 AM - 01:00 PM
$109.97
02:00 PM - 06:00 PM
$109.97
Choose your schedule
09:00 AM - 01:00 PM
$109.97
02:00 PM - 06:00 PM
$109.97
Choose your schedule
09:00 AM - 01:00 PM
$109.97
02:00 PM - 06:00 PM
$109.97
Choose your schedule
09:00 AM - 01:00 PM
$109.97
02:00 PM - 06:00 PM
$109.97
Choose your schedule
09:00 AM - 01:00 PM
$109.97
02:00 PM - 06:00 PM
$109.97
Choose your schedule
09:00 AM - 01:00 PM
$109.97
02:00 PM - 06:00 PM
$109.97
Choose your schedule
09:00 AM - 01:00 PM
$109.97
02:00 PM - 06:00 PM
$109.97
Choose your schedule
09:00 AM - 01:00 PM
$109.97
02:00 PM - 06:00 PM
$109.97
Choose your schedule
09:00 AM - 01:00 PM
$109.97
02:00 PM - 06:00 PM
$109.97
Choose your schedule
09:00 AM - 01:00 PM
$109.97
02:00 PM - 06:00 PM
$109.97
Choose your schedule
09:00 AM - 01:00 PM
$109.97
02:00 PM - 06:00 PM
$109.97
Choose your schedule
09:00 AM - 01:00 PM
$109.97
02:00 PM - 06:00 PM
$109.97
Choose your schedule
09:00 AM - 01:00 PM
$109.97
02:00 PM - 06:00 PM
$109.97
Choose your schedule
09:00 AM - 01:00 PM
$109.97
02:00 PM - 06:00 PM
$109.97
Choose your schedule
09:00 AM - 01:00 PM
$109.97
02:00 PM - 06:00 PM
$109.97
Choose your schedule
09:00 AM - 01:00 PM
$109.97
02:00 PM - 06:00 PM
$109.97
Choose your schedule
09:00 AM - 01:00 PM
$109.97
02:00 PM - 06:00 PM
$109.97
Choose your schedule
09:00 AM - 01:00 PM
$109.97
02:00 PM - 06:00 PM
$109.97
Choose your schedule
09:00 AM - 01:00 PM
$109.97
02:00 PM - 06:00 PM
$109.97
Choose your schedule
09:00 AM - 01:00 PM
$109.97
02:00 PM - 06:00 PM
$109.97
Choose your schedule
09:00 AM - 01:00 PM
$109.97
02:00 PM - 06:00 PM
$109.97
Choose your schedule
09:00 AM - 01:00 PM
$109.97
02:00 PM - 06:00 PM
$109.97
Choose your schedule
09:00 AM - 01:00 PM
$109.97
02:00 PM - 06:00 PM
$109.97
Choose your schedule
09:00 AM - 01:00 PM
$109.97
02:00 PM - 06:00 PM
$109.97
Choose your schedule
09:00 AM - 01:00 PM
$109.97
02:00 PM - 06:00 PM
$109.97
Choose your schedule
09:00 AM - 01:00 PM
$109.97
02:00 PM - 06:00 PM
$109.97
Choose your schedule
09:00 AM - 01:00 PM
$109.97
02:00 PM - 06:00 PM
$109.97
Choose your schedule
09:00 AM - 01:00 PM
$109.97
02:00 PM - 06:00 PM
$109.97
Choose your schedule
09:00 AM - 01:00 PM
$109.97
02:00 PM - 06:00 PM
$109.97
Choose your schedule
09:00 AM - 01:00 PM
$109.97
02:00 PM - 06:00 PM
$109.97
Choose your schedule
09:00 AM - 01:00 PM
$109.97
02:00 PM - 06:00 PM
$109.97
Choose your schedule
09:00 AM - 01:00 PM
$109.97
02:00 PM - 06:00 PM
$109.97
Choose your schedule
09:00 AM - 01:00 PM
$109.97
02:00 PM - 06:00 PM
$109.97
Choose your schedule
09:00 AM - 01:00 PM
$109.97
02:00 PM - 06:00 PM
$109.97
Choose your schedule
09:00 AM - 01:00 PM
$109.97
02:00 PM - 06:00 PM
$109.97
Choose your schedule
09:00 AM - 01:00 PM
$109.97
02:00 PM - 06:00 PM
$109.97
Choose your schedule
09:00 AM - 01:00 PM
$109.97
02:00 PM - 06:00 PM
$109.97
Choose your schedule
09:00 AM - 01:00 PM
$109.97
02:00 PM - 06:00 PM
$109.97
Choose your schedule
09:00 AM - 01:00 PM
$109.97
02:00 PM - 06:00 PM
$109.97
Choose your schedule
09:00 AM - 01:00 PM
$109.97
02:00 PM - 06:00 PM
$109.97
Choose your schedule
09:00 AM - 01:00 PM
$109.97
02:00 PM - 06:00 PM
$109.97
Choose your schedule
09:00 AM - 01:00 PM
$109.97
02:00 PM - 06:00 PM
$109.97
Choose your schedule
09:00 AM - 01:00 PM
$109.97
02:00 PM - 06:00 PM
$109.97
Choose your schedule
09:00 AM - 01:00 PM
$109.97
02:00 PM - 06:00 PM
$109.97
Choose your schedule
09:00 AM - 01:00 PM
$109.97
02:00 PM - 06:00 PM
$109.97
Choose your schedule
09:00 AM - 01:00 PM
$109.97
02:00 PM - 06:00 PM
$109.97
Choose your schedule
09:00 AM - 01:00 PM
$109.97
02:00 PM - 06:00 PM
$109.97
Choose your schedule
09:00 AM - 01:00 PM
$109.97
02:00 PM - 06:00 PM
$109.97
Choose your schedule
09:00 AM - 01:00 PM
$109.97
02:00 PM - 06:00 PM
$109.97
Choose your schedule
09:00 AM - 01:00 PM
$109.97
02:00 PM - 06:00 PM
$109.97
Choose your schedule
09:00 AM - 01:00 PM
$109.97
02:00 PM - 06:00 PM
$109.97
Choose your schedule
09:00 AM - 01:00 PM
$109.97
02:00 PM - 06:00 PM
$109.97
Choose your schedule
09:00 AM - 01:00 PM
$109.97
02:00 PM - 06:00 PM
$109.97
Choose your schedule
09:00 AM - 01:00 PM
$109.97
02:00 PM - 06:00 PM
$109.97
Choose your schedule
09:00 AM - 01:00 PM
$109.97
02:00 PM - 06:00 PM
$109.97
Choose your schedule
09:00 AM - 01:00 PM
$109.97
02:00 PM - 06:00 PM
$109.97
Choose your schedule
09:00 AM - 01:00 PM
$109.97
02:00 PM - 06:00 PM
$109.97
Choose your schedule
09:00 AM - 01:00 PM
$109.97
02:00 PM - 06:00 PM
$109.97
Choose your schedule
09:00 AM - 01:00 PM
$109.97
02:00 PM - 06:00 PM
$109.97
Choose your schedule
09:00 AM - 01:00 PM
$109.97
02:00 PM - 06:00 PM
$109.97
Choose your schedule
09:00 AM - 01:00 PM
$109.97
02:00 PM - 06:00 PM
$109.97
Choose your schedule
09:00 AM - 01:00 PM
$109.97
02:00 PM - 06:00 PM
$109.97
Choose your schedule
09:00 AM - 01:00 PM
$109.97
02:00 PM - 06:00 PM
$109.97
Choose your schedule
09:00 AM - 01:00 PM
$109.97
02:00 PM - 06:00 PM
$109.97
Choose your schedule
09:00 AM - 01:00 PM
$109.97
02:00 PM - 06:00 PM
$109.97
Choose your schedule
09:00 AM - 01:00 PM
$109.97
02:00 PM - 06:00 PM
$109.97
Choose your schedule
09:00 AM - 01:00 PM
$109.97
02:00 PM - 06:00 PM
$109.97
Choose your schedule
09:00 AM - 01:00 PM
$109.97
02:00 PM - 06:00 PM
$109.97
Choose your schedule
09:00 AM - 01:00 PM
$109.97
02:00 PM - 06:00 PM
$109.97
Choose your schedule
09:00 AM - 01:00 PM
$109.97
02:00 PM - 06:00 PM
$109.97
Choose your schedule
09:00 AM - 01:00 PM
$109.97
02:00 PM - 06:00 PM
$109.97
Choose your schedule
09:00 AM - 01:00 PM
$109.97
02:00 PM - 06:00 PM
$109.97
Choose your schedule
09:00 AM - 01:00 PM
$109.97
02:00 PM - 06:00 PM
$109.97
Choose your schedule
09:00 AM - 01:00 PM
$109.97
02:00 PM - 06:00 PM
$109.97
Choose your schedule
09:00 AM - 01:00 PM
$109.97
02:00 PM - 06:00 PM
$109.97
Choose your schedule
09:00 AM - 01:00 PM
$109.97
02:00 PM - 06:00 PM
$109.97
Choose your schedule
09:00 AM - 01:00 PM
$109.97
02:00 PM - 06:00 PM
$109.97
Choose your schedule
09:00 AM - 01:00 PM
$109.97
02:00 PM - 06:00 PM
$109.97
Choose your schedule
09:00 AM - 01:00 PM
$109.97
02:00 PM - 06:00 PM
$109.97
Choose your schedule
09:00 AM - 01:00 PM
$109.97
02:00 PM - 06:00 PM
$109.97
Choose your schedule
09:00 AM - 01:00 PM
$109.97
02:00 PM - 06:00 PM
$109.97
Choose your schedule
09:00 AM - 01:00 PM
$109.97
02:00 PM - 06:00 PM
$109.97
Choose your schedule
09:00 AM - 01:00 PM
$109.97
02:00 PM - 06:00 PM
$109.97
Choose your schedule
09:00 AM - 01:00 PM
$109.97
02:00 PM - 06:00 PM
$109.97
Choose your schedule
09:00 AM - 01:00 PM
$109.97
02:00 PM - 06:00 PM
$109.97
Choose your schedule
09:00 AM - 01:00 PM
$109.97
02:00 PM - 06:00 PM
$109.97
Choose your schedule
09:00 AM - 01:00 PM
$109.97
02:00 PM - 06:00 PM
$109.97
Choose your schedule
09:00 AM - 01:00 PM
$109.97
02:00 PM - 06:00 PM
$109.97
Choose your schedule
09:00 AM - 01:00 PM
$109.97
02:00 PM - 06:00 PM
$109.97
Choose your schedule
09:00 AM - 01:00 PM
$109.97
02:00 PM - 06:00 PM
$109.97
Choose your schedule
09:00 AM - 01:00 PM
$109.97
02:00 PM - 06:00 PM
$109.97
Choose your schedule
09:00 AM - 01:00 PM
$109.97
02:00 PM - 06:00 PM
$109.97
Choose your schedule
09:00 AM - 01:00 PM
$109.97
02:00 PM - 06:00 PM
$109.97
Choose your schedule
09:00 AM - 01:00 PM
$109.97
02:00 PM - 06:00 PM
$109.97
Choose your schedule
09:00 AM - 01:00 PM
$109.97
02:00 PM - 06:00 PM
$109.97
Choose your schedule
09:00 AM - 01:00 PM
$109.97
02:00 PM - 06:00 PM
$109.97
Choose your schedule
09:00 AM - 01:00 PM
$109.97
02:00 PM - 06:00 PM
$109.97
Choose your schedule
09:00 AM - 01:00 PM
$109.97
02:00 PM - 06:00 PM
$109.97
Choose your schedule
09:00 AM - 01:00 PM
$109.97
02:00 PM - 06:00 PM
$109.97
Choose your schedule
09:00 AM - 01:00 PM
$109.97
02:00 PM - 06:00 PM
$109.97
Choose your schedule
09:00 AM - 01:00 PM
$109.97
02:00 PM - 06:00 PM
$109.97
Choose your schedule
09:00 AM - 01:00 PM
$109.97
02:00 PM - 06:00 PM
$109.97
Choose your schedule
09:00 AM - 01:00 PM
$109.97
02:00 PM - 06:00 PM
$109.97
Choose your schedule
09:00 AM - 01:00 PM
$109.97
02:00 PM - 06:00 PM
$109.97
Choose your schedule
09:00 AM - 01:00 PM
$109.97
02:00 PM - 06:00 PM
$109.97
Choose your schedule
09:00 AM - 01:00 PM
$109.97
02:00 PM - 06:00 PM
$109.97
Choose your schedule
09:00 AM - 01:00 PM
$109.97
02:00 PM - 06:00 PM
$109.97
Choose your schedule
09:00 AM - 01:00 PM
$109.97
02:00 PM - 06:00 PM
$109.97
Choose your schedule
09:00 AM - 01:00 PM
$109.97
02:00 PM - 06:00 PM
$109.97
Choose your schedule
09:00 AM - 01:00 PM
$109.97
02:00 PM - 06:00 PM
$109.97
Choose your schedule
09:00 AM - 01:00 PM
$109.97
02:00 PM - 06:00 PM
$109.97
Choose your schedule
09:00 AM - 01:00 PM
$109.97
02:00 PM - 06:00 PM
$109.97
Choose your schedule
09:00 AM - 01:00 PM
$109.97
02:00 PM - 06:00 PM
$109.97
Choose your schedule
09:00 AM - 01:00 PM
$109.97
02:00 PM - 06:00 PM
$109.97
Choose your schedule
09:00 AM - 01:00 PM
$109.97
02:00 PM - 06:00 PM
$109.97
Choose your schedule
09:00 AM - 01:00 PM
$109.97
02:00 PM - 06:00 PM
$109.97
Choose your schedule
09:00 AM - 01:00 PM
$109.97
02:00 PM - 06:00 PM
$109.97
Choose your schedule
09:00 AM - 01:00 PM
$109.97
02:00 PM - 06:00 PM
$109.97
Choose your schedule
09:00 AM - 01:00 PM
$109.97
02:00 PM - 06:00 PM
$109.97
Choose your schedule
09:00 AM - 01:00 PM
$109.97
02:00 PM - 06:00 PM
$109.97
Choose your schedule
09:00 AM - 01:00 PM
$109.97
02:00 PM - 06:00 PM
$109.97
Choose your schedule
09:00 AM - 01:00 PM
$109.97
02:00 PM - 06:00 PM
$109.97
Choose your schedule
09:00 AM - 01:00 PM
$109.97
02:00 PM - 06:00 PM
$109.97
Choose your schedule
09:00 AM - 01:00 PM
$109.97
02:00 PM - 06:00 PM
$109.97
Choose your schedule
09:00 AM - 01:00 PM
$109.97
02:00 PM - 06:00 PM
$109.97
Choose your schedule
09:00 AM - 01:00 PM
$109.97
02:00 PM - 06:00 PM
$109.97
Choose your schedule
09:00 AM - 01:00 PM
$109.97
02:00 PM - 06:00 PM
$109.97
Choose your schedule
09:00 AM - 01:00 PM
$109.97
02:00 PM - 06:00 PM
$109.97
Choose your schedule
09:00 AM - 01:00 PM
$109.97
02:00 PM - 06:00 PM
$109.97
Choose your schedule
09:00 AM - 01:00 PM
$109.97
02:00 PM - 06:00 PM
$109.97
Choose your schedule
09:00 AM - 01:00 PM
$109.97
02:00 PM - 06:00 PM
$109.97
Choose your schedule
09:00 AM - 01:00 PM
$109.97
02:00 PM - 06:00 PM
$109.97
Choose your schedule
09:00 AM - 01:00 PM
$109.97
02:00 PM - 06:00 PM
$109.97
Choose your schedule
09:00 AM - 01:00 PM
$109.97
02:00 PM - 06:00 PM
$109.97
Choose your schedule
09:00 AM - 01:00 PM
$109.97
02:00 PM - 06:00 PM
$109.97
Choose your schedule
09:00 AM - 01:00 PM
$109.97
02:00 PM - 06:00 PM
$109.97
Choose your schedule
09:00 AM - 01:00 PM
$109.97
02:00 PM - 06:00 PM
$109.97
Choose your schedule
09:00 AM - 01:00 PM
$109.97
02:00 PM - 06:00 PM
$109.97
Choose your schedule
09:00 AM - 01:00 PM
$109.97
02:00 PM - 06:00 PM
$109.97
Choose your schedule
09:00 AM - 01:00 PM
$109.97
02:00 PM - 06:00 PM
$109.97
Choose your schedule
09:00 AM - 01:00 PM
$109.97
02:00 PM - 06:00 PM
$109.97
Choose your schedule
09:00 AM - 01:00 PM
$109.97
02:00 PM - 06:00 PM
$109.97
Choose your schedule
09:00 AM - 01:00 PM
$109.97
02:00 PM - 06:00 PM
$109.97
Choose your schedule
09:00 AM - 01:00 PM
$109.97
02:00 PM - 06:00 PM
$109.97
Choose your schedule
09:00 AM - 01:00 PM
$109.97
02:00 PM - 06:00 PM
$109.97
Choose your schedule
09:00 AM - 01:00 PM
$109.97
02:00 PM - 06:00 PM
$109.97
Choose your schedule
09:00 AM - 01:00 PM
$109.97
02:00 PM - 06:00 PM
$109.97
Choose your schedule
09:00 AM - 01:00 PM
$109.97
02:00 PM - 06:00 PM
$109.97
Choose your schedule
09:00 AM - 01:00 PM
$109.97
02:00 PM - 06:00 PM
$109.97
Choose your schedule
09:00 AM - 01:00 PM
$109.97
02:00 PM - 06:00 PM
$109.97
Choose your schedule
09:00 AM - 01:00 PM
$109.97
02:00 PM - 06:00 PM
$109.97
Choose your schedule
09:00 AM - 01:00 PM
$109.97
02:00 PM - 06:00 PM
$109.97
Choose your schedule
09:00 AM - 01:00 PM
$109.97
02:00 PM - 06:00 PM
$109.97
Choose your schedule
09:00 AM - 01:00 PM
$109.97
02:00 PM - 06:00 PM
$109.97
Choose your schedule
09:00 AM - 01:00 PM
$109.97
02:00 PM - 06:00 PM
$109.97
Choose your schedule
09:00 AM - 01:00 PM
$109.97
02:00 PM - 06:00 PM
$109.97
Choose your schedule
09:00 AM - 01:00 PM
$109.97
02:00 PM - 06:00 PM
$109.97
Choose your schedule
09:00 AM - 01:00 PM
$109.97
02:00 PM - 06:00 PM
$109.97
Choose your schedule
09:00 AM - 01:00 PM
$109.97
02:00 PM - 06:00 PM
$109.97
Choose your schedule
09:00 AM - 01:00 PM
$109.97
02:00 PM - 06:00 PM
$109.97
Choose your schedule
09:00 AM - 01:00 PM
$109.97
02:00 PM - 06:00 PM
$109.97
Choose your schedule
09:00 AM - 01:00 PM
$109.97
02:00 PM - 06:00 PM
$109.97
Choose your schedule
09:00 AM - 01:00 PM
$109.97
02:00 PM - 06:00 PM
$109.97
Choose your schedule
09:00 AM - 01:00 PM
$109.97
02:00 PM - 06:00 PM
$109.97
Choose your schedule
09:00 AM - 01:00 PM
$109.97
02:00 PM - 06:00 PM
$109.97
Choose your schedule
09:00 AM - 01:00 PM
$109.97
02:00 PM - 06:00 PM
$109.97
Choose your schedule
09:00 AM - 01:00 PM
$109.97
02:00 PM - 06:00 PM
$109.97
Choose your schedule
09:00 AM - 01:00 PM
$109.97
02:00 PM - 06:00 PM
$109.97
Choose your schedule
09:00 AM - 01:00 PM
$109.97
02:00 PM - 06:00 PM
$109.97
About the Experience
Circuit 2 (São Jorge) has the objective to show the main points of interest and viewpoints of the counties of Velas and Calheta of the Island of São Jorge Azores.
Place of beginning and end: Municipality of Velas Island of São Jorge - Azores
Estimated duration: 4 hours
Lunch NOT included
Description of the Circuit:
Beginning of the Circuit in the County of Velas.
Passage in the parish of Rosais.
Stop at the Forest Park of the Seven Fountains, one of the main natural parks of the Island.
Passage in Toledo, Santo António and Norte Grande.
Stop at Miradouro do Norte Grande, overlooking the North Coast, Fajã do Ouvidor and Fajã da Ribeira da Areia.
Passage in the Small North.
Stop at Miradouro do Norte Pequeno, overlooking the North Coast, Fajã dos Cubres (Winner of the 7 Wonders of Portugal Competition in the category of Aldeias do Mar) and Fajã da Caldeira de Santo Cristo, one of the main Fajãs de São Jorge, classified such as Nature Reserve and Special Ecological Area.
Passage in Ribeira Seca
Stop at one of the Cheese Production Cooperatives of São Jorge, with visit and proof of the Cheese (Optional).
Stop at Miradouro da Calheta, overlooking Calheta Village, South Coast of the Island and Pico São Jorge Channel.
Start of the Return Trip.
Stop at Miradouro das Manadas, overlooking the Herds, Terreiros and Urzelina and the Pico São Jorge Channel.
Crossing the Herds
Stop at the Church of Santa Barbara, the only Monument in the Azores that is classified as National Heritage.
Passage in Urzelina.
Stop and Visit to the Church Tower in Urzelina.
Burned Passage.
Stop at Ribeira do Almeida viewpoint, overlooking the village of Velas, Pico São Jorge and Faial Island.
Stop at Miradouro de São Pedro, overlooking the Moors of Velas, Pico São Jorge Channel, Faial Island and Freguesia dos Rosais.
End of the Circuit in the County of Velas
Stops and Optional Visits:
Visit and Tasting of Cheese of São Jorge in the respective Cooperatives of Production.
Type of Vehicle to Use:
The type of vehicle to be used depends on the number of passengers to be carried, the circuits can be made with vehicles of 4, 8, 15, 20 and 52 Places.
Path / Personalization Changes:
Sometimes changes can be made to the course for various reasons, such as: works, dimensions of the vehicle, weather conditions, breakdowns, customer request, etc.
The circuits can still be fully customizable according to the customer's wishes.
Terms and Conditions
Cancellations only up to 3 days prior to activity.
Earn $500*
to travel with us
Join our Travel Rewards program and receive $500 just for signing up! As a Travel Rewards Member, you'll receive exclusive offers and early access to special deals and sales.