Plan your Azores vacation with Azores Getaways: An authentic experience awaits
Who We Are: Get to Know the Behind The Scenes of Azores Getaways
Azores Getaways is the only online travel agency specializing in vacation planning for the Azores. Our unique booking platform enables travelers to book the best air-inclusive deals available for travel to all 9 of the Azores Islands, offering clients endless options for seamless island-hopping combinations including stopovers in Lisbon, Porto, Madeira, and other popular destinations in Portugal.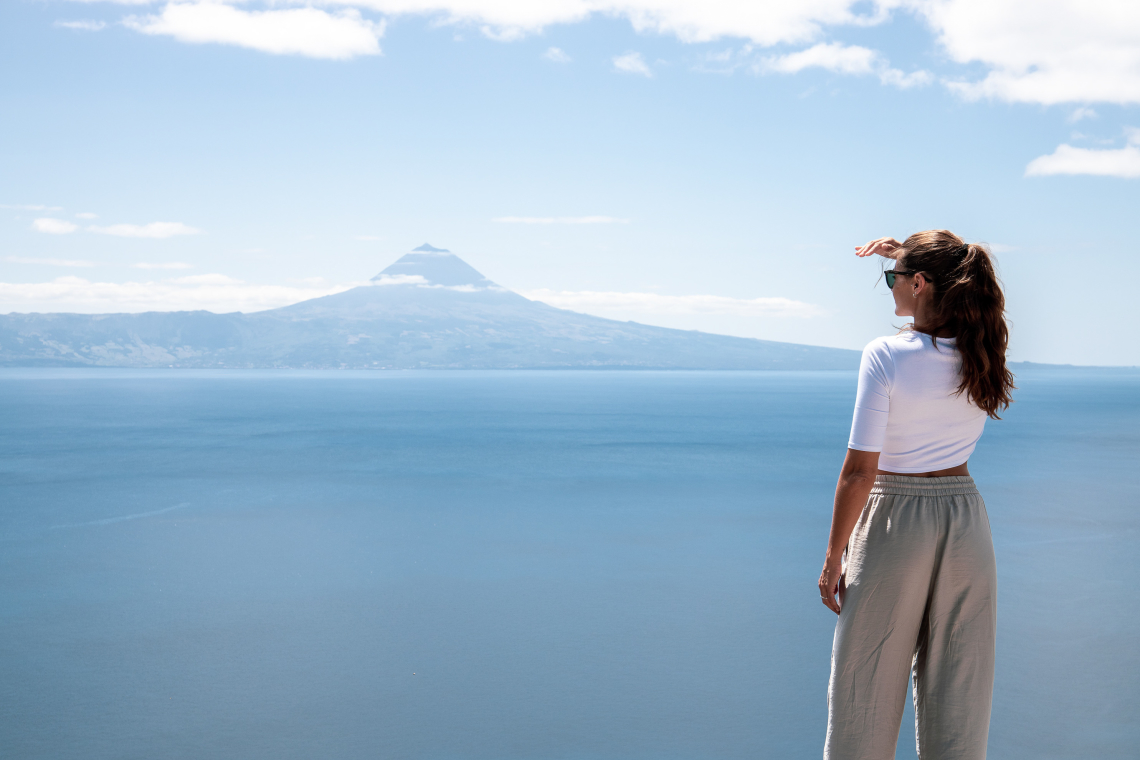 What We Do: Crafting Unforgettable Azores Island Experiences for You
By exhaustively searching millions of airfare and accommodation combinations each day, Azores Getaways is able to offer our clients the fastest – and easiest – travel booking process available. Our offerings include customizable departing, arriving, and budgeting fields to connect each customer with their ideal vacation package at an incomparable price.
The advantage of choosing Azores Getaways as your vacation planner is that our incredible packages are curated especially with you in mind and according to your specifications and desires. Each package can be customized for you to provide you with the Azores vacation of your dreams, and it's as easy as calling and speaking with one of our friendly local experts, answering a few questions about your exact wants and needs for your ideal getaway, and then in the click of a button, everything will be set up and ready and waiting for your arrival and enjoyment!
Also, since we are actually located in the Azores, we have our ears to the ground and enjoy personal relationships with local vendors, meaning that we are able to secure the absolute best prices and quality experiences for you that other companies simply couldn't have access to.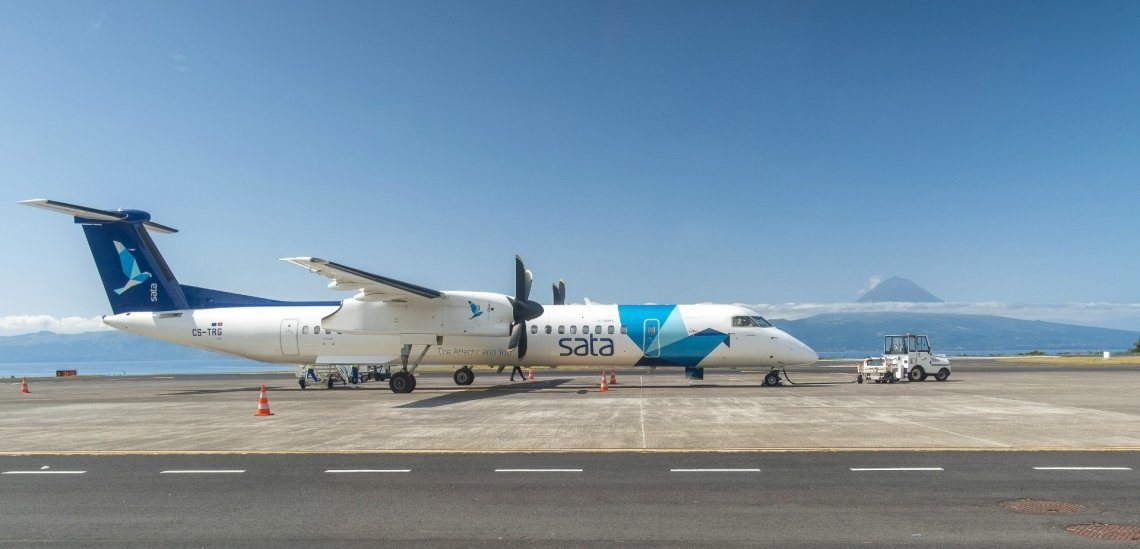 Azores Getaways Collaborates with Affiliates to Expand Your Access and Options
Speaking of providing you with greater access and options, Azores Getaways' unique partnership with TravelZoo ensures that you will be getting an abundance of options, and at the very best price points. With such a far reach due to this partnership, the options really are endless.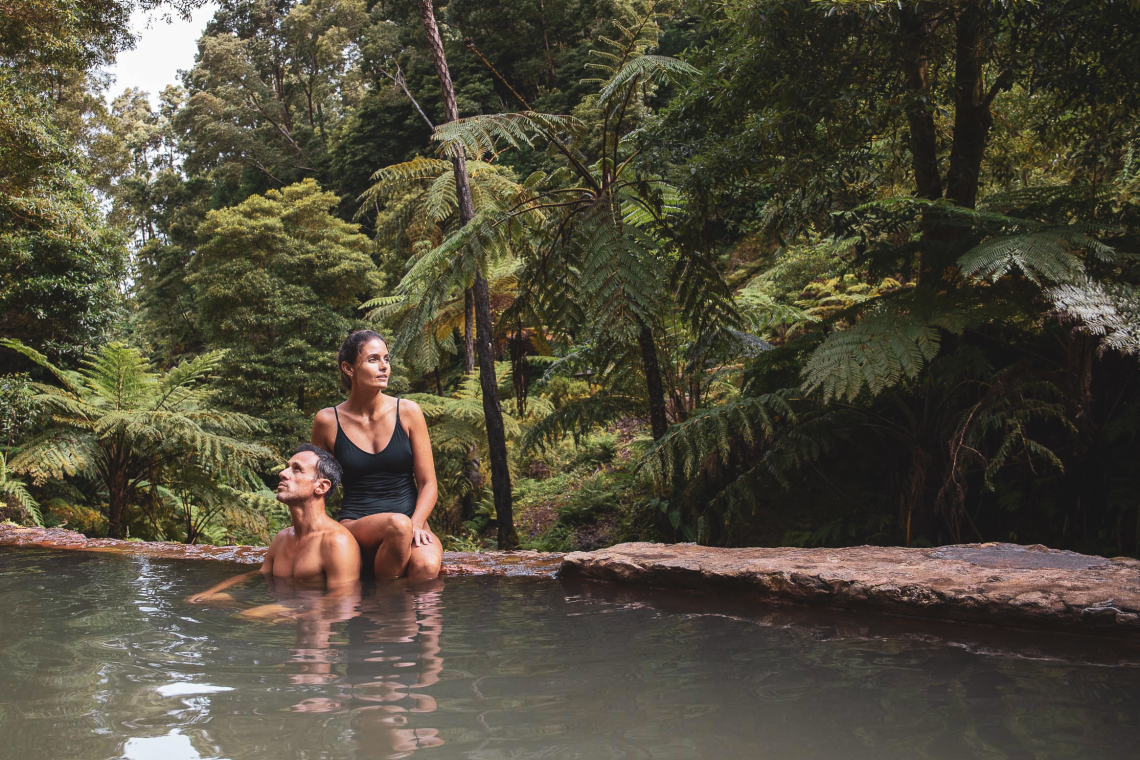 Discover the Azores with Unmatched Ease and Value: Book with Azores Getaways!
To reiterate: We have a brilliant team of experienced travel experts ready to make your Azores dream vacation a reality. Our professional and knowledgeable staff will help you plan every detail of your Azores getaway, building your perfect travel itinerary to your individual specifications.
We have a no-hidden charges policy. We are dedicated to having complete transparency when it comes to our prices, so you'll never have to worry about any hidden fees cropping up at booking. We also offer the option to include or exclude flights from your price quote.
Booking with us is a completely hassle-free experience. Our team is hard at work and makes ourselves available 7 days a week to help you in any way we can, from answering your questions, addressing special requests, or working to resolve any issues from the time you book and all the way through your entire trip.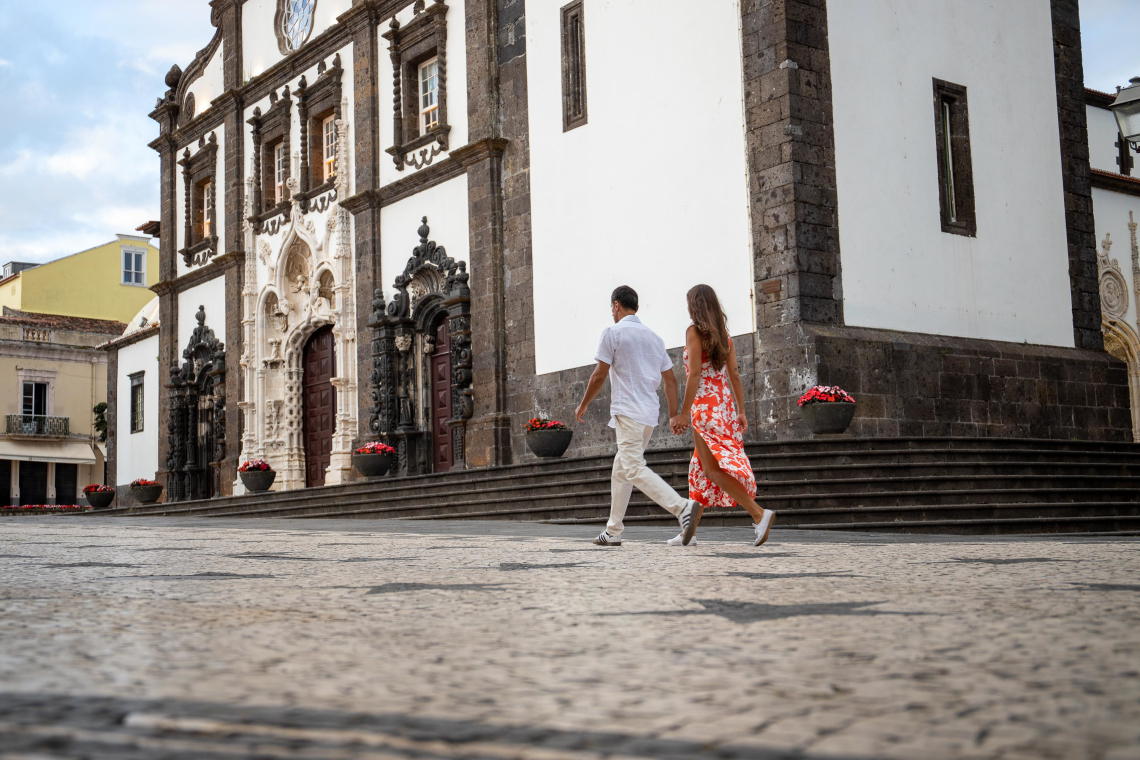 Are you already in love with the Azores? Take a look at our stress-free packages that allow you to book your ultimate island adventure. All our packages are carefully curated by our team of local Azorean Experts so that you don't need to worry about any details – just enjoy your trip!

Flexible Booking Made Easy: Embrace Freedom with Azores Getaways' Flexibility Policy!
Azores Getaways has adopted new FLEXIBLE and REFUNDABLE policies for our latest travel deals to the Azores, which means you're completely covered if you can't travel on your originally booked date:
Pay only $100 per person to pre-reserve your seat today!
The remaining portion of the purchase amount will be charged 45 days prior to your departure date. Until that time, you will be able to cancel your booking and get the $100 back, no questions asked.
After you pay the full amount of your package, if you're not able to travel on your original date due to the pandemic, we will issue a voucher with a travel credit that you can use with any of our affiliate brands (Portugal Getaways & Yes! Getaways).
Click here for further information about the specific rules and requirements currently in place for entering the Azores.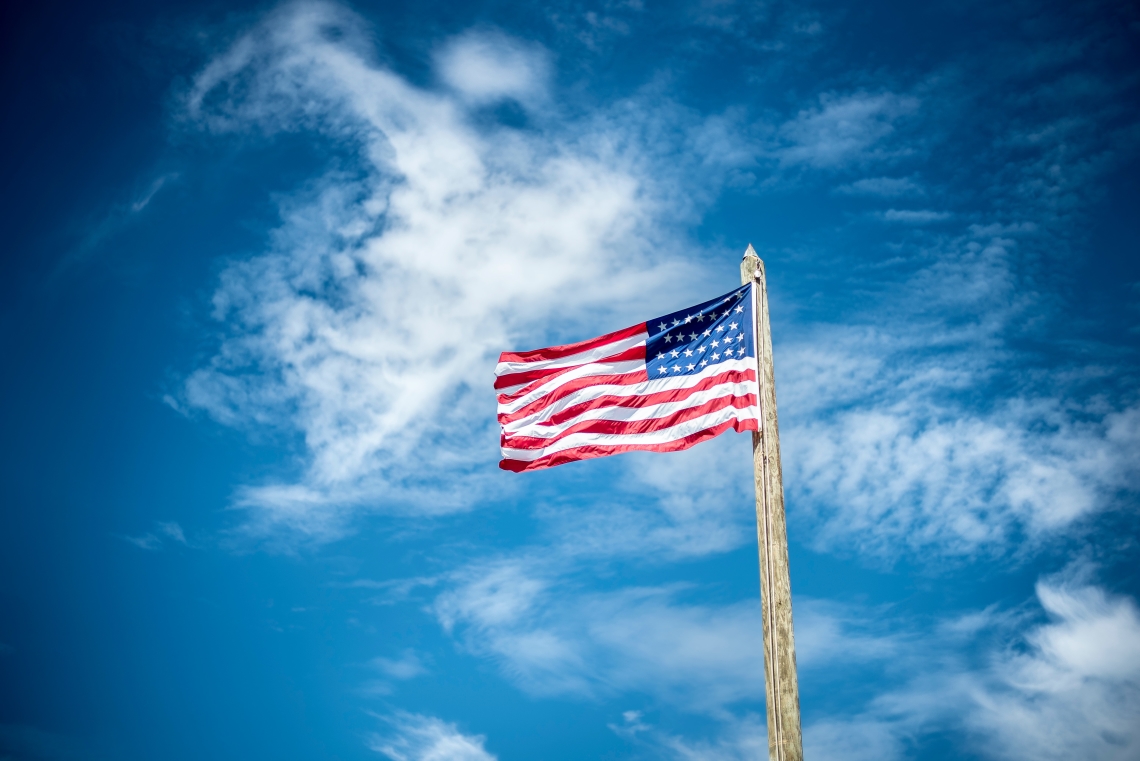 Why choose Azores Getaways when traveling from Canada or the United States?
Azores Getaways has great news for travelers looking to fly to the Azores from Canada or the United States. There are numerous airports we serve in the United States, and the travel deals Azores Getaways offers are available throughout both Canada and the USA.
For travelers coming from Canada, Azores Getaways offers an authentic experience like no other. Check out our travel deals with a departure from Toronto/Calgary, Montreal, and other departure cities. Coming from the United States to the Azores? Azores Getaways has you covered. There are actually direct flights from the United States of America departing from Boston to the Azores.
Not located directly in these main hubs of Toronto, Montreal, or Boston? No problem at all! Azores Getaways can plan your Azores vacation departing from and connecting through many other American and Canadian airports just as easily. In fact, no matter where you are, you can easily find a direct flight to Lisbon that is just a hop, skip and jump from where you currently live, then it's just one more short flight to reach one of the major Azores Islands' — either São Miguel or Terceira.
Among the North American airports where you can catch a direct flight to Lisbon include: Toronto, Montreal, Chicago, Miami, New Jersey, New York, San Francisco, and Washington. You can also get straight to Porto from Toronto via direct flight, which gets you just as close to the Azores (one short flight away) as Lisbon. With so many flights available and so nearby, there's simply no reason not to come and discover the exotic Azores!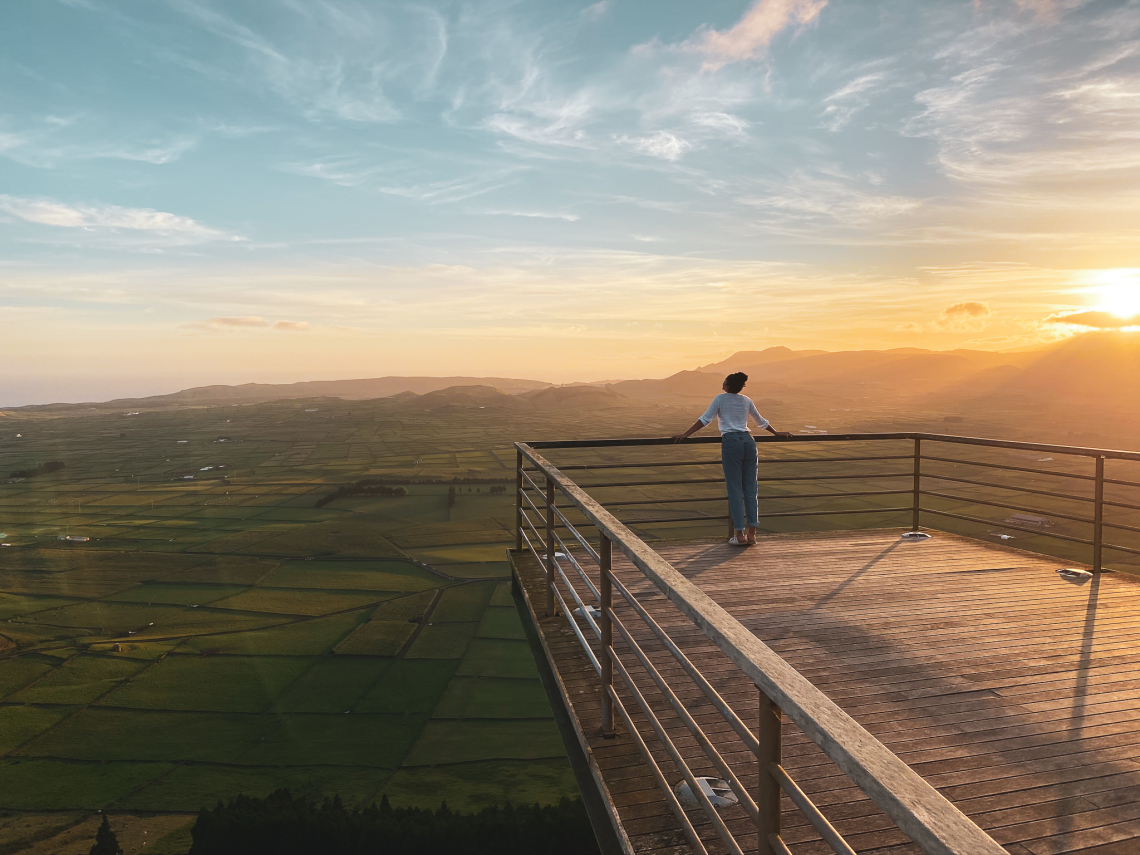 Seasonal Direct Flight Options to Terceira Islands from Boston or Toronto
Another exciting option that is offered on a seasonal basis is for visitors to fly directly to Terceira Island from Boston or Toronto. The flight from Boston is only four hours, and Azores Getaways has special travel deals for direct flights to Terceira Island throughout the winter season. Even better news, due to the current circumstances related to the Covid-19 pandemic, this travel offers to the Azores are FLEXIBLE and REFUNDABLE, which means you're completely covered if you can't travel on your originally planned date. So there's absolutely nothing to lose in booking today, and an abundance of memories and good times in the Azores to gain!
Discover the Azores at Your Own Pace: Tailor-Made Trips for a Customizable Island Adventure
If you're looking to explore the Azores at your own pace, we have got you covered. Our team of specialists will work with you to create a custom-made trip that suits your preferences and budget. Whether you want to dive into the thriving marine life, hike through stunning volcanic landscapes, or relax on secluded beaches, our tailor-made packages offer the flexibility and freedom to discover the Hawaii of Europe at your own pace. So why wait? Contact us today and let us help you plan an unforgettable trip to the Azores!