Expert Tips on Driving and Car Rentals throughout the Azores Islands
You've finally made it to the Azores, and it's now time to enjoy your vacation to the fullest! In order to be able to really get out and explore all of the beautiful and amazing places that the Azores Islands have to offer, it really is advised that you rent a car. But don't worry, as renting a car and driving in the Azores is absolutely doable. Continue reading for expert tips and what you should expect when renting a car and driving around the islands.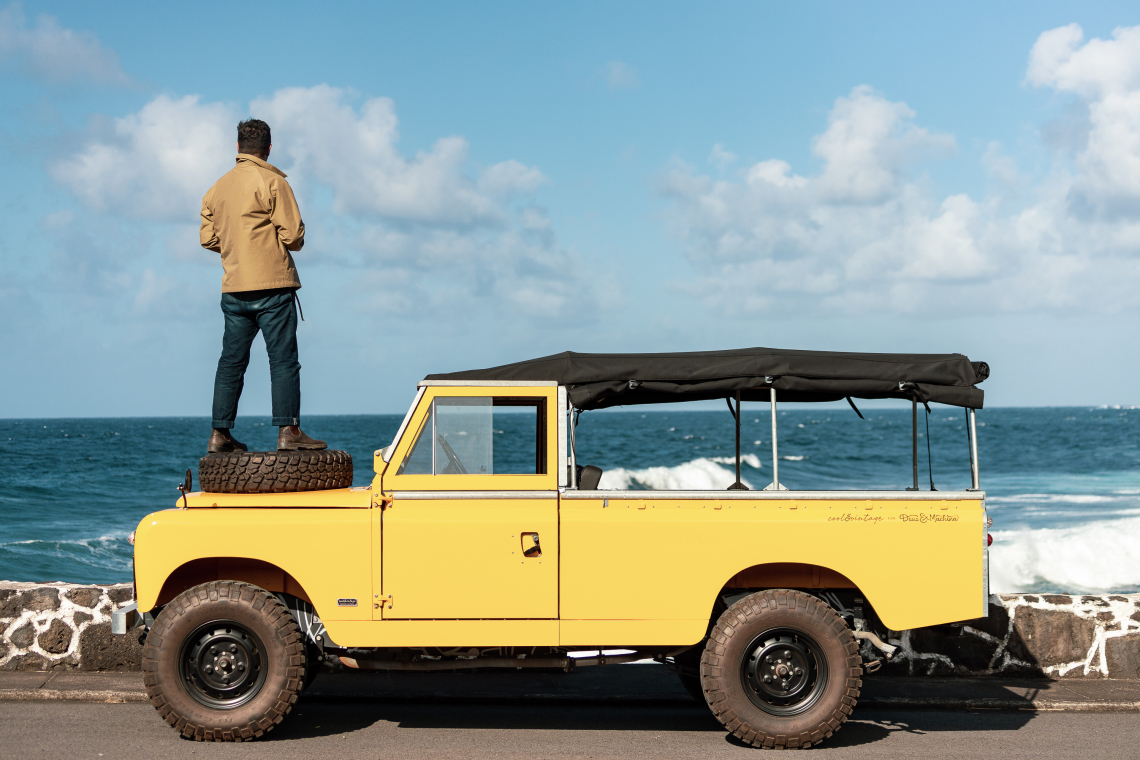 Rent a Car in the Azores: Convenient and Flexible Transportation Options
The best way to explore the islands is to rent a car so that you can have total freedom to explore at your leisure and to be able to reach every destination you desire, even if public transportation does not go there. Unlike Portugal's mainland, particularly in its bigger cities, the public transportation offerings in the Azores are scarce and operate on a very limited scope and schedule. This makes renting a car the wisest and most convenient option for your Azores vacation. The great news is that each of the islands are fairly small and easy to navigate, and since there is so much to see that can only be accessed by car, opting for a rental is really the way to go.
When you've decided to choose a rental car, keep in mind that although there are both manual and automatic transmission cars for you to choose from among the various rental car companies in the Azores, there are far fewer automatic car options than manual. For this reason, if you can only drive an automatic, or simply strongly prefer one to a manual car, you should definitely plan as far ahead as possible and rent your car in advance. It is also worth noting that automatic cars are a bit more expensive, so keep that in mind when deciding which model you'd prefer to book.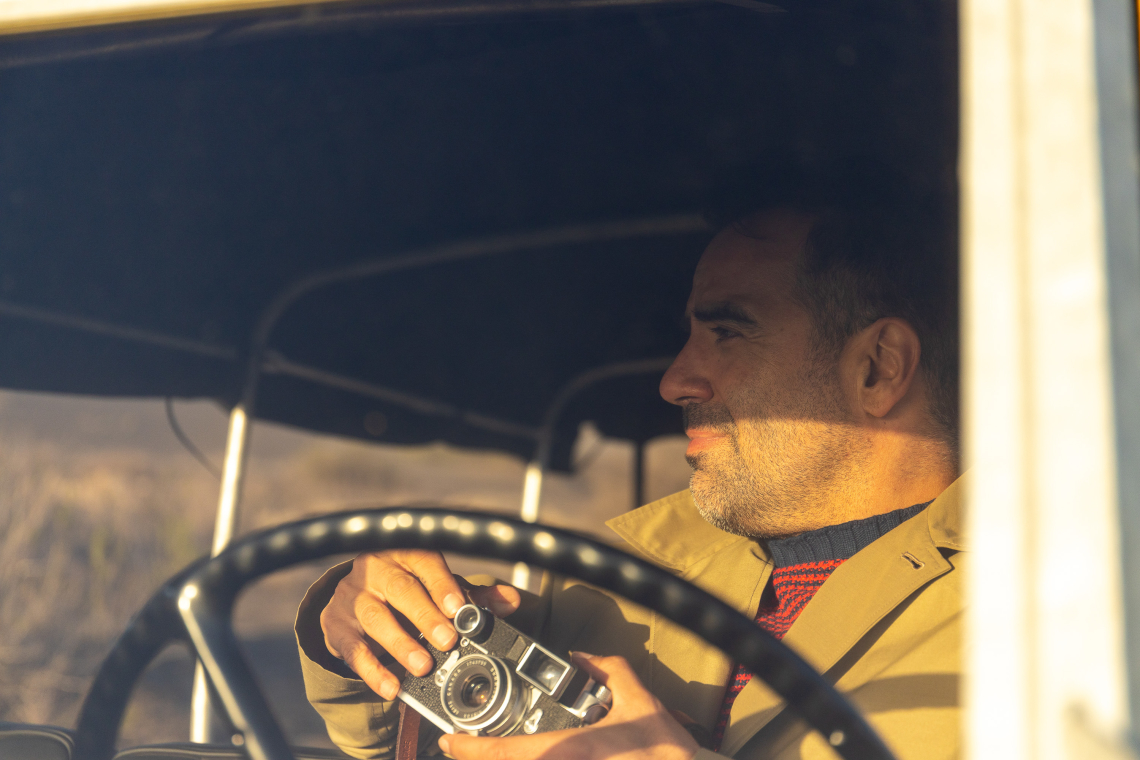 What to Know When Renting a Car in the Azores
1. The locals drive on the right side of the road in the Azores
If you are coming from Canada or the United States, you can relax and not worry too much about encountering a huge change in driving patterns upon your arrival in the Azores, since drivers in each of the islands drive on the right side of the road. This is a great relief to many, as driving on the other side of the road than one's used to can sometimes be the most difficult thing about driving while away from home. If you are coming to the Azores Islands from the United Kingdom, Australia, Malta, or any other country that drives on the left side of the road, just be aware and prepared for the fact that drivers do use the right lane in the Azores, so it will be a departure from what you are normally used to navigating.
Although it is understandably what could be a scary or nerve-wracking thought for travelers to drive on the opposite side of the road, the great news is that in the Azores, it is definitely doable, and far less stressful than in other foreign locales. In fact, people come every day to the Azores and get around easily without any problems.
One of the reasons why this relative ease in navigating is found in the Azores, even if it is on the opposite side of the road for you, is that there is far less traffic on the islands than in most other destinations. Another reason why driving is relatively easy here in the Azores? Generally speaking, the locals do not drive like maniacs, observe the laws and rules of the road, and usually are patient with visitors who are also out on the road. So, even if you are not used to driving on the left side of the road if you want to truly see everything there is to see while on vacation and you feel like you are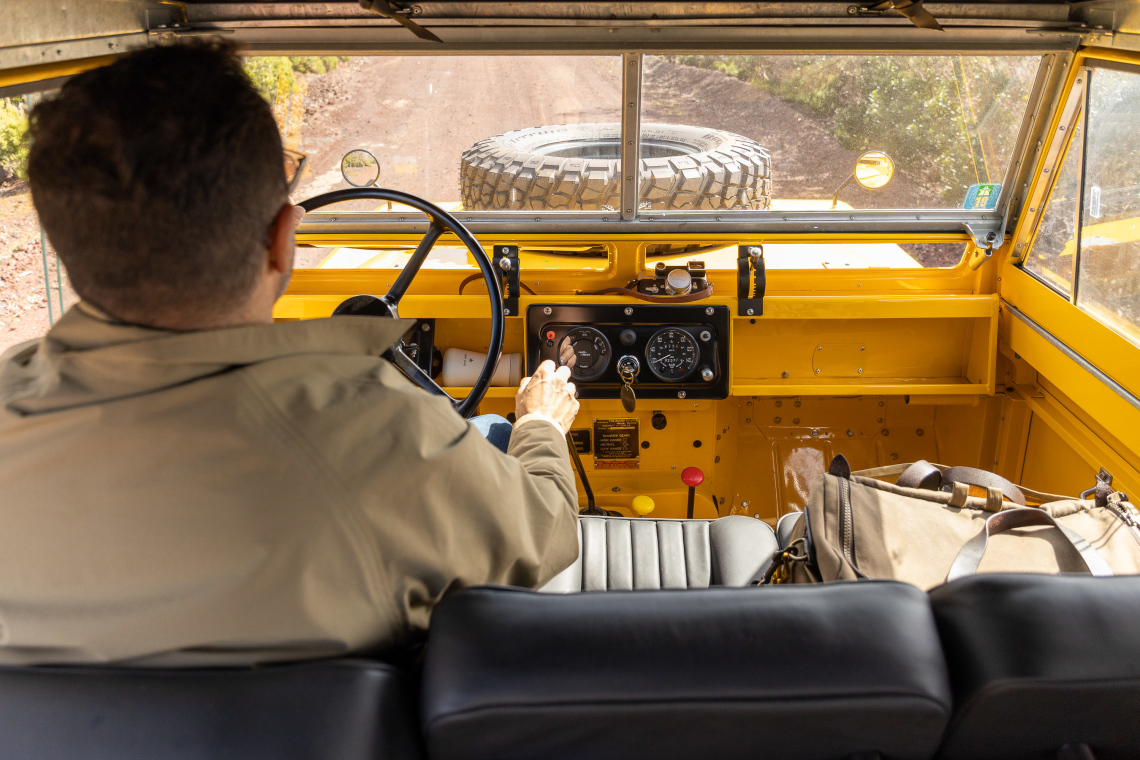 2. The Locals Drive Manual Cars
As mentioned previously, it is important to reiterate that the locals predominately prefer driving manual cars. If you are one who never learned how to drive a manual car, or simply strongly prefer driving an automatic, there is absolutely no need to worry! Even though the Azores are tucked away in the middle of the Atlantic, which is part of its charm and unique appeal, there are absolutely options for automatic cars when renting. Azores Getaways even has several rent-a-car partnerships with trustworthy and reputable local providers, to help keep you feeling confident when discovering the Azores by car.
Regardless of what model of car you desire, but especially if you are one of those who definitely needs or prefers an automatic transmission car, we recommend booking early, and as close as possible to booking your tickets and hotel. The good news is that Azores Getaways makes this process easy and hassle-free with our signature travel packages, which include a vast array of automatic cars to choose from.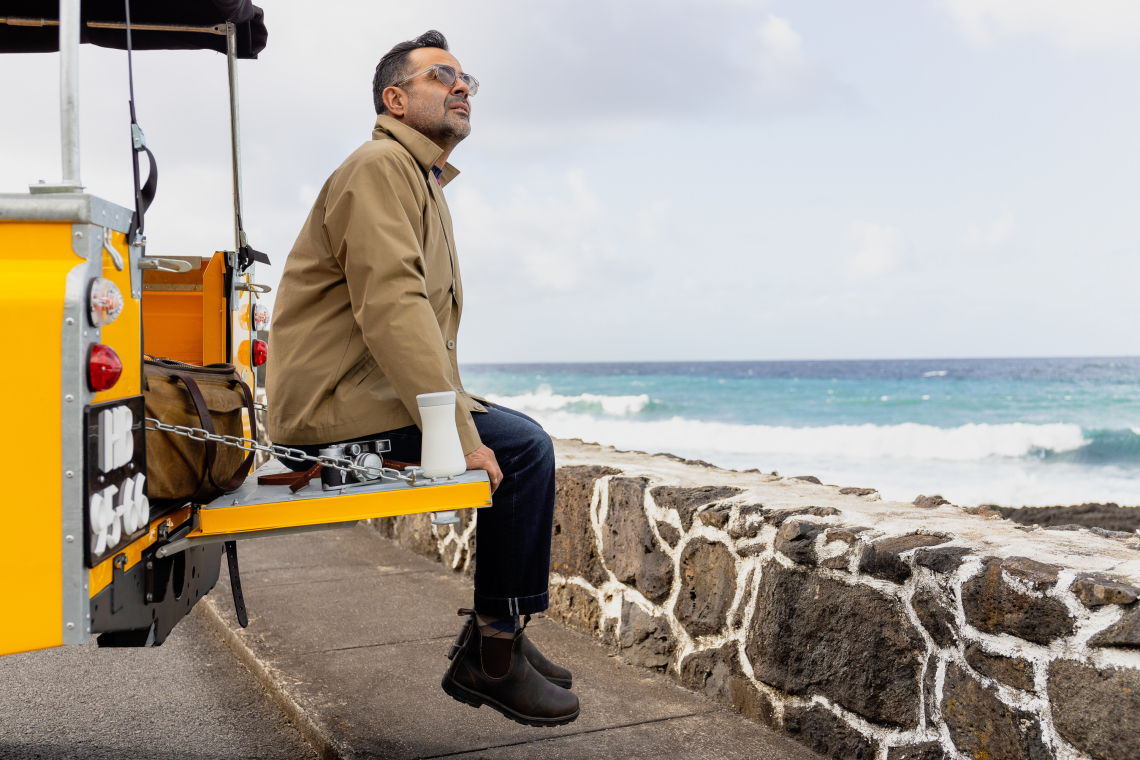 3. Opt for Insurance
Although driving in the Azores is relatively easy, it is a group of small islands, which should come as no surprise that there are some roads which are quite narrow, making some minor accidents (such as dinged mirrors, for example) a real possibility. Drivers may also desire to go to some destinations that are not always accessed on highways or city roads, so having extra insurance in case of potholes or other mishaps is just savvy traveling sense. You will also want to check with your particular car rental company regarding their policies about where you can drive, as a few car companies on the island specifically speak to this issue and prohibit any off-road driving for this very reason.
Keeping these things in mind, unless your credit card offers a healthy, comprehensive insurance that will cover you internationally, we highly recommend buying an additional insurance with the rental car company to ensure you are kept safe and are completely protected no matter what. Simply put, buying rental car insurance can save you a lot of money should the unexpected arise.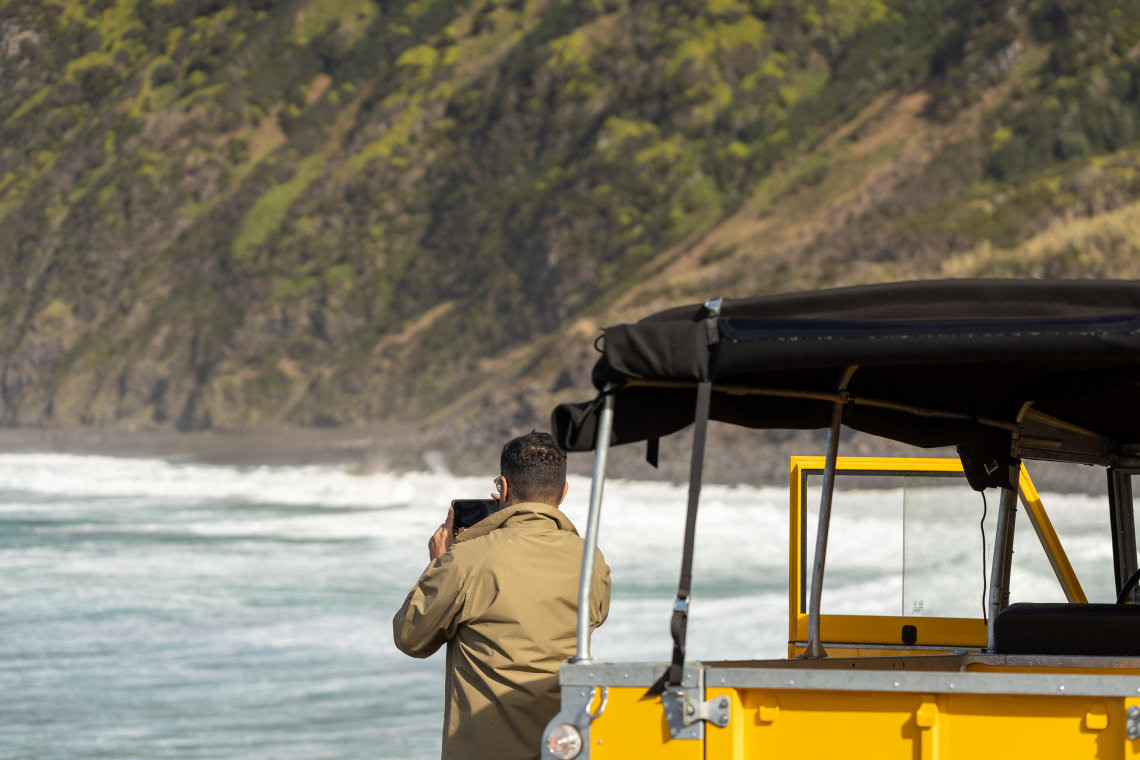 4. Azores Weather: Expect the Unexpected
A good rule of thumb when renting a car and driving in the Azores is to expect the unexpected, especially when it comes to the weather in the islands. The Azores' lush and vibrant green landscapes are much attributed to the amount of rainfall the islands receive each year, which can be heavy and can also arise at any time with little notice. Inclement weather, such as storms and high winds also make frequent appearances in the Azores, and fog is also a regular occurrence. Each of these weather situations calls for vigilance and caution while driving, especially if you're not a super-confident driver or familiar with the island roads or terrain.
The good news is that while the weather in the Azores can change rapidly for the worse, with winds, rains, and fog descending out of nowhere, the weather can also just as quickly change for the good, with those storms and winds passing by just as quickly to be replaced with sunny island days. The best thing to do when you do encounter inclement weather while out driving your rental car is to slow your car speed, or even pull over to the side of the road somewhere where you can safely wait out the worst of it until conditions allow for the safe resumption of travel.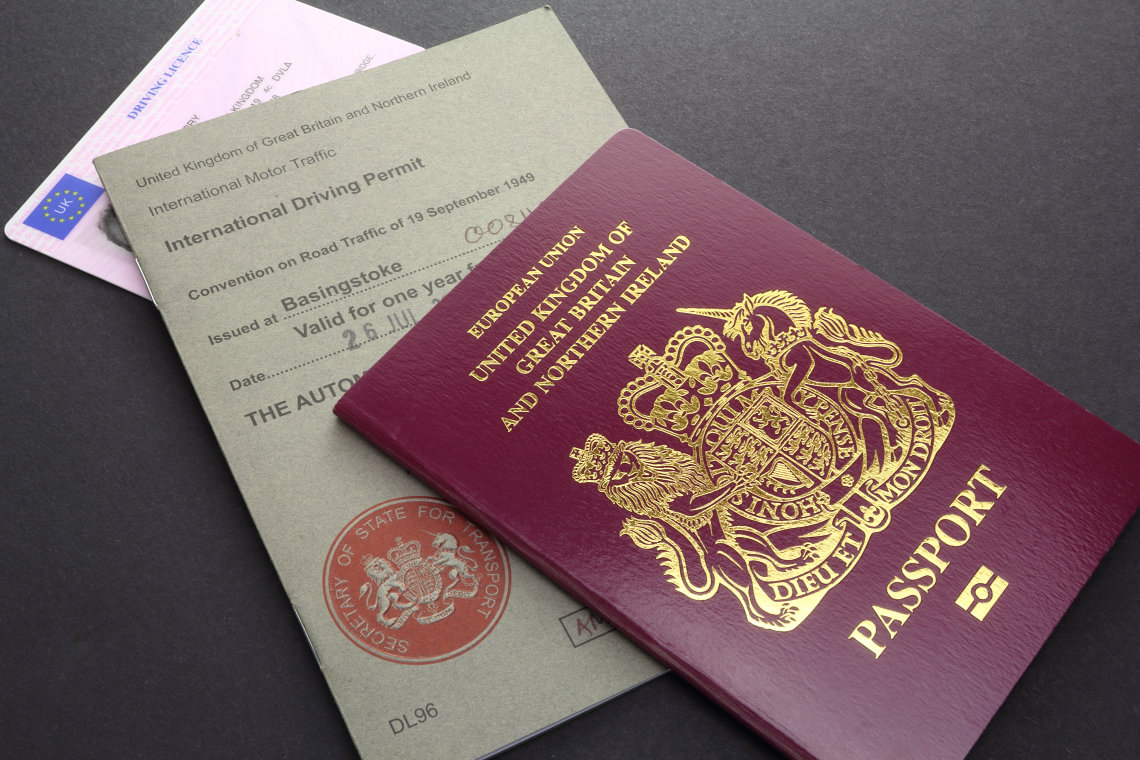 Are you already in love with the Azores? Take a look at our stress-free packages that allow you to book your ultimate island adventure. All our packages are carefully curated by our team of local Azorean Experts so that you don't need to worry about any details – just enjoy your trip!

5. You May Need an International Driver's Permit
The Azores Islands are officially part of Portugal, which means that if you are from any country in the European Union, you're legally able to drive in the Azores. If you come to the Azores from the United States or Canada, the official law is that you are allowed to drive here for up to six months.
However, even though you are allowed to drive without an International Driver's Permit, you should go ahead and get your International Driver's Permit from your local Drivers Association. Doing so is usually very affordable, and it will cover you in case someone at the rental car agency is unfamiliar with the regulations.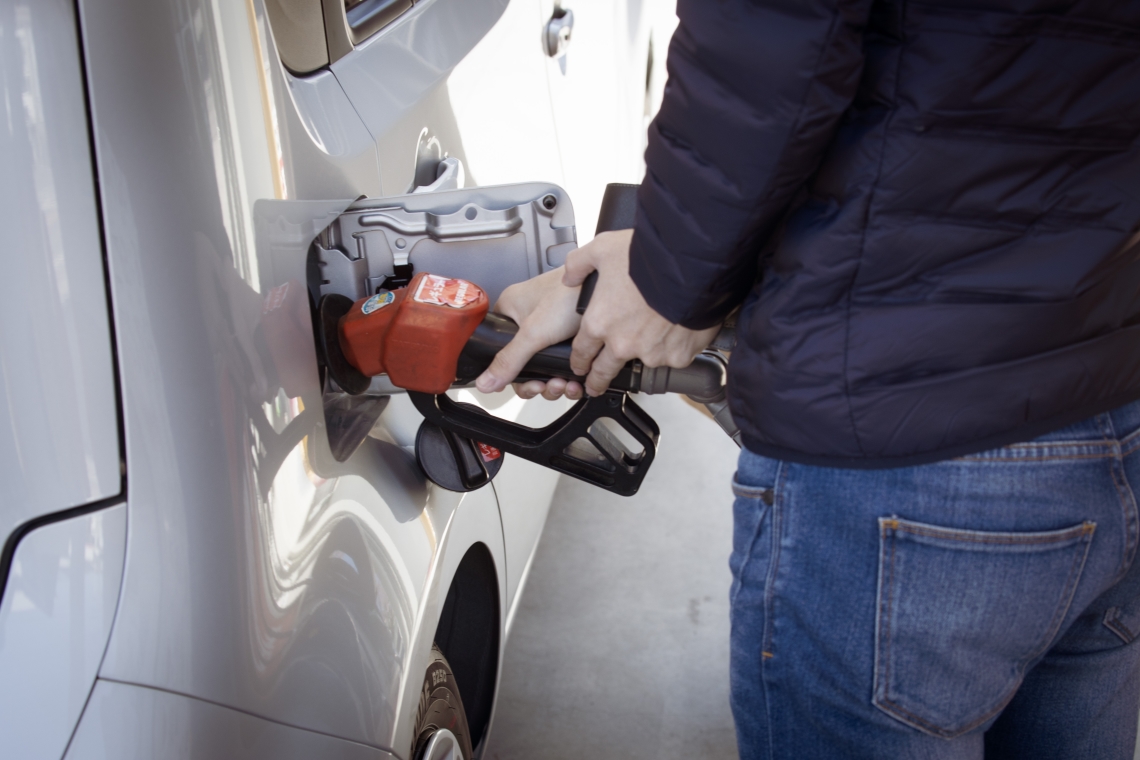 6. Be Sure to Fill Your Car with the Right Kind of Gas
This particular piece of information is more for Americans and Canadians, who may not be aware that in Europe it is very common for locals to drive cars that use diesel. Just as options for manual versus automatic are available on the islands, cars that use diesel and cars that do not are available for rental. This is why it is so important when you are renting your car to ask what type of gas your rental car uses, and to be extra cautious when filling it up in the gas station, as choosing the wrong type of fuel can be a very expensive gaffe. The good news is that most rental car companies have a sticker or something placed on the car that acts as a cheat sheet of sorts for exactly what fuel your car uses, and gas stations' pumps are well-marked.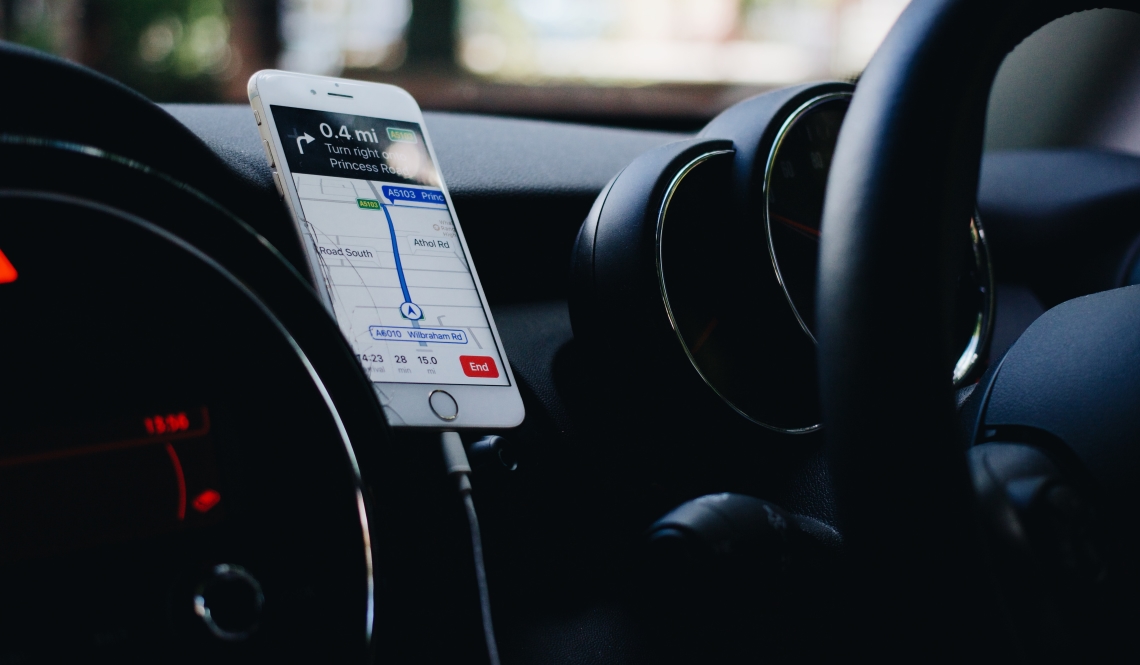 7. Google Maps and Waze Coverage is Very Good
Even though it's really quite easy to get around the islands by just using the road signs instead of having to rely on google maps, it is nice to know that you are able to use all of the map applications throughout the Azores.
This means that you can rest at ease knowing that all of the attractions and most popular tourist sights in the Azores are well-marked by Google, so if you feel lost, you can always open your maps application and check to see exactly where you are.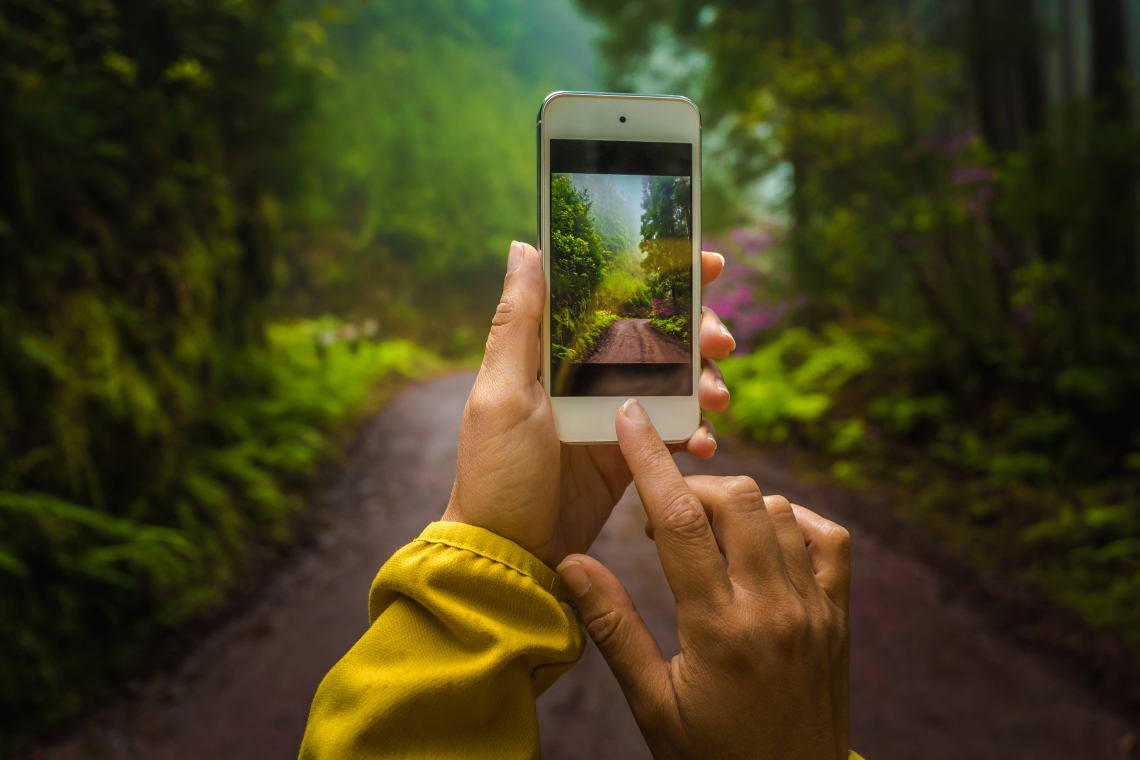 8. Save Money and Buy a Local SIM Card
If you have an unlocked phone, you can save a lot of money on roaming by simply buying and putting a local sim card in your phone.
Internet coverage is generally reliable throughout the Azores, save for some of the northernmost and very remote portions, and there are several companies that offer you this service, even at the airport!
If you don't have an unlocked phone and don't want to pay an exorbitant amount for roaming, you can download the Google Maps Offline App and switch your phone to airplane mode.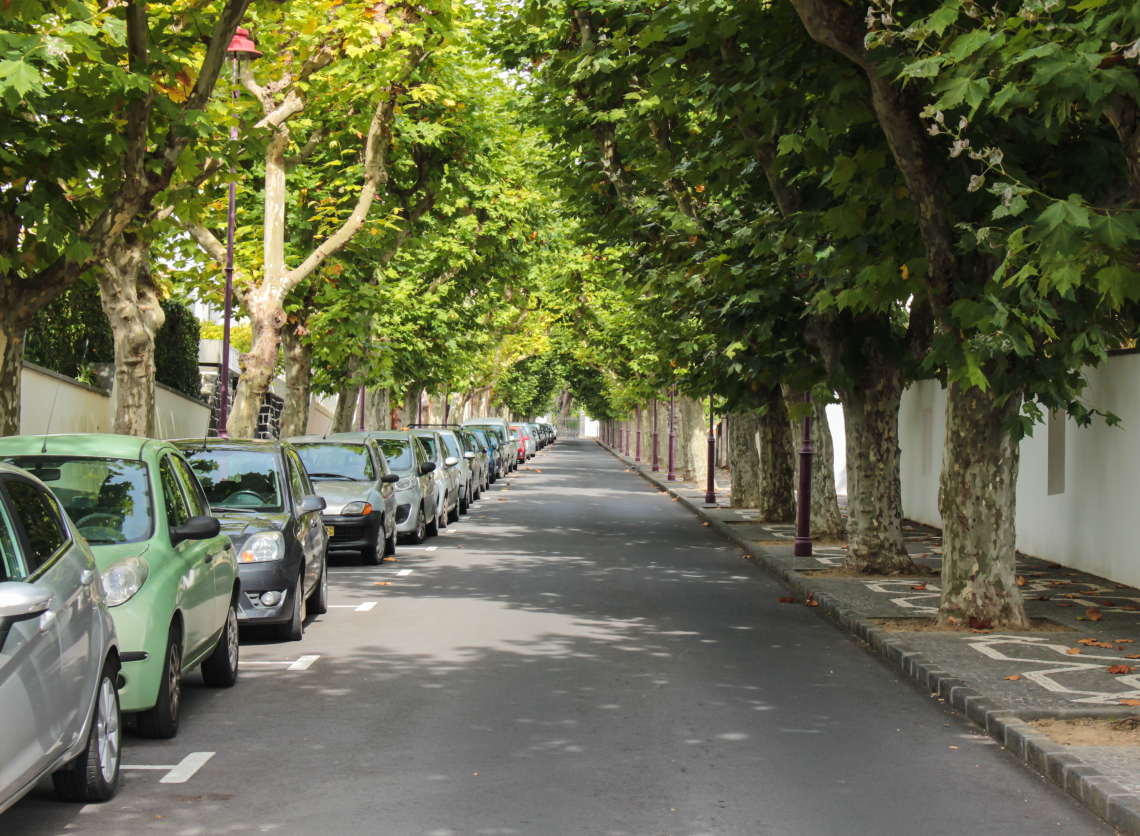 9. Parking and Gas Are Affordable
The cost of gas in the Azores is similar to most other mainland European locales, which is great news for visitors, especially considering that driving in islands is often much more expensive due to high gas prices. Just for your reference, we have listed below what you can expect to pay based on current fuel costs:
https://developer.here.com/documentation/fuel-prices/dev_guide/topics/overview.html
Apart from in the cities of Ponta Delgada or Ribeira Grande on Sao Miguel Island, parking in the Azores is normally free. Even if you encounter a place where you are required to pay for parking, the good news is that prices for doing so aren't too high. For instance, in Ponta Delgada, you can expect to pay about 0.60 euros per hour to park. Also good news? There are no toll roads in the Azores.
To save you some time and money, take a look at our Azores travel deals with cars included, or click here to look only for Azores car rental options.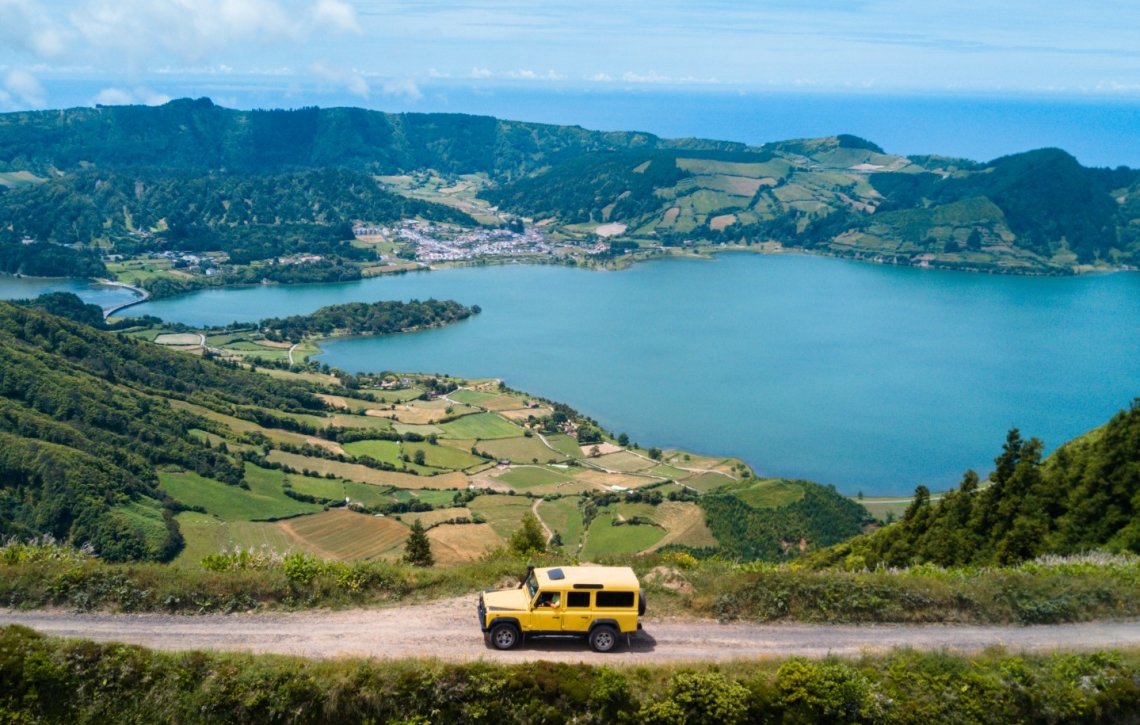 10. Tour Operators
Feel like having someone else do all the driving while you're on your Azores vacation? We've got you covered. Azores Getaways partners with some of the best tour operators in the islands to provide you with the best insider knowledge and local expertise on your guided tours and experiences.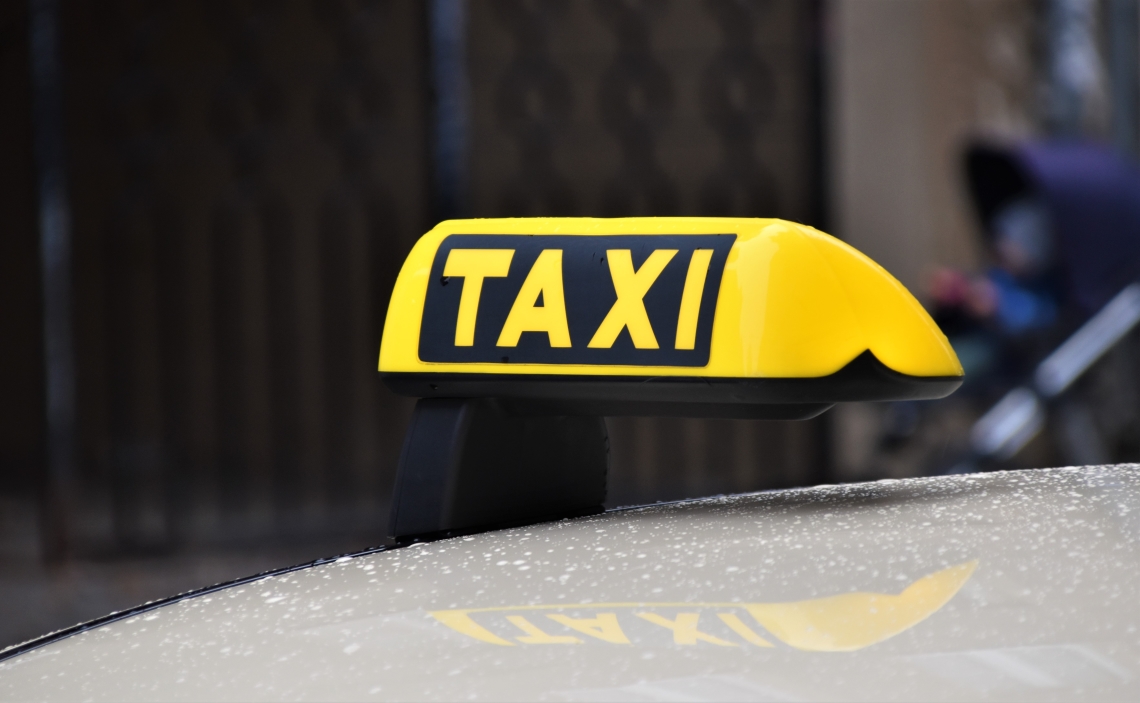 11. Public Transportation and Taxis
As we mentioned earlier in the article, although public buses are available in the Azores, they don't run frequently and are optimized more for local transportation. This means that many of the best and most beloved tourist attractions and amazing locales of interest that you'll want to see may not be accessible by public transit.
Taxis are an alternative option, but are not easily found or for touristic purposes. They can also be very expensive. For this reason, we suggest renting a car and driving yourself absolutely anywhere you want to go on the islands, or if you prefer being driven and sitting back and enjoying the ride, Azores Getaways can arrange an amazing travel package that includes some excellent tours to the islands' best places for you.
Discover the Azores at Your Own Pace: Tailor-Made Trips for a Customizable Island Adventure
If you're looking to explore the Azores at your own pace, we have got you covered. Our team of specialists will work with you to create a custom-made trip that suits your preferences and budget. Whether you want to dive into the thriving marine life, hike through stunning volcanic landscapes, or relax on secluded beaches, our tailor-made packages offer the flexibility and freedom to discover the Hawaii of Europe at your own pace. So why wait? Contact us today and let us help you plan an unforgettable trip to the Azores!