Introducing the Queijadas da Dona Amélia
With gorgeous landscapes, reminiscent of the Irish countryside and volcanic Hawaiian coast, Terceira Island is the ultimate location for an epic getaway in the Atlantic. Besides the pulsating volcanic activity and a myriad of dazzling sights at every corner, the island's fresh and simple cuisine is another major highlight for the full Terceira experience.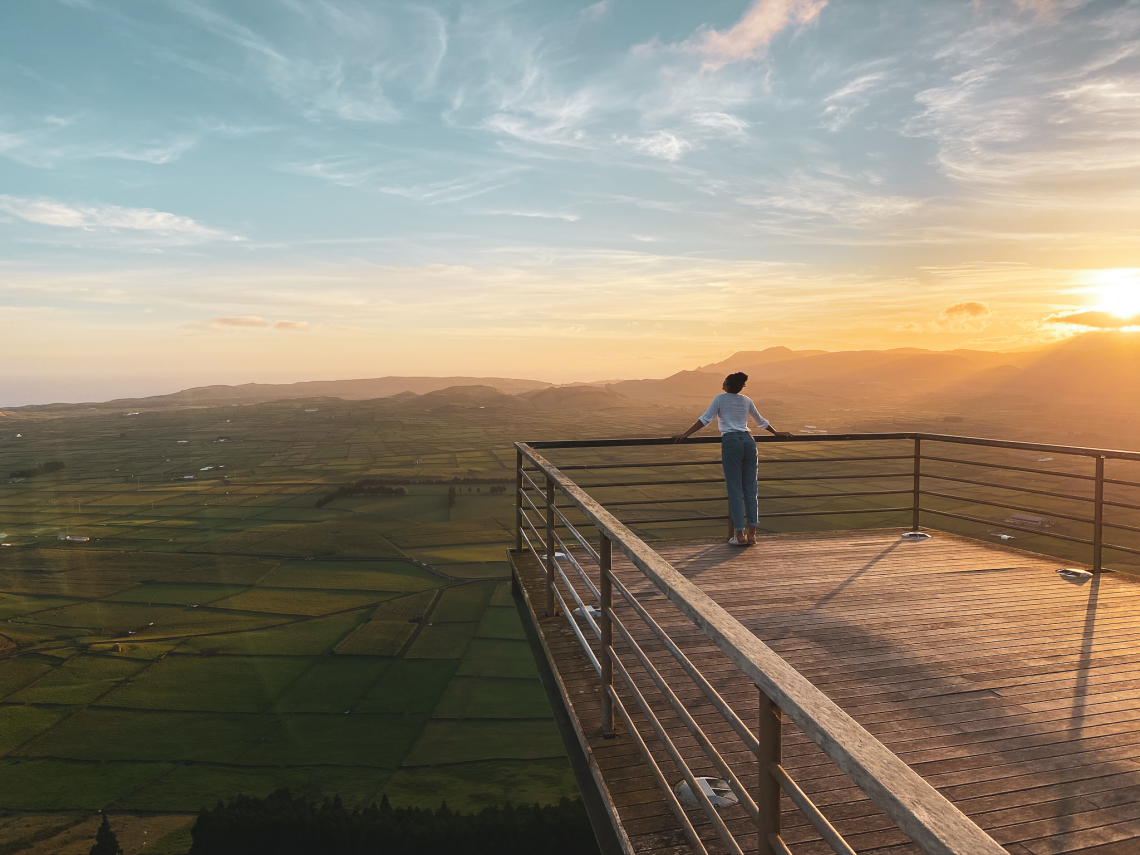 As a historic seat of Portuguese Catholic power, the Azores had many convents back in the day, each producing their own typical pastries that have maintained their popularity and tradition to this day. The most famous (and must-try) dessert of Terceira Island is the mouth-wateringly delicious Queijada da Dona Amélia - a dessert that is quite literally fit for a queen. This hallmark dessert earned its name as a tribute to Queen Amélia, who was offered the sweets on her first royal visit to the island in 1901.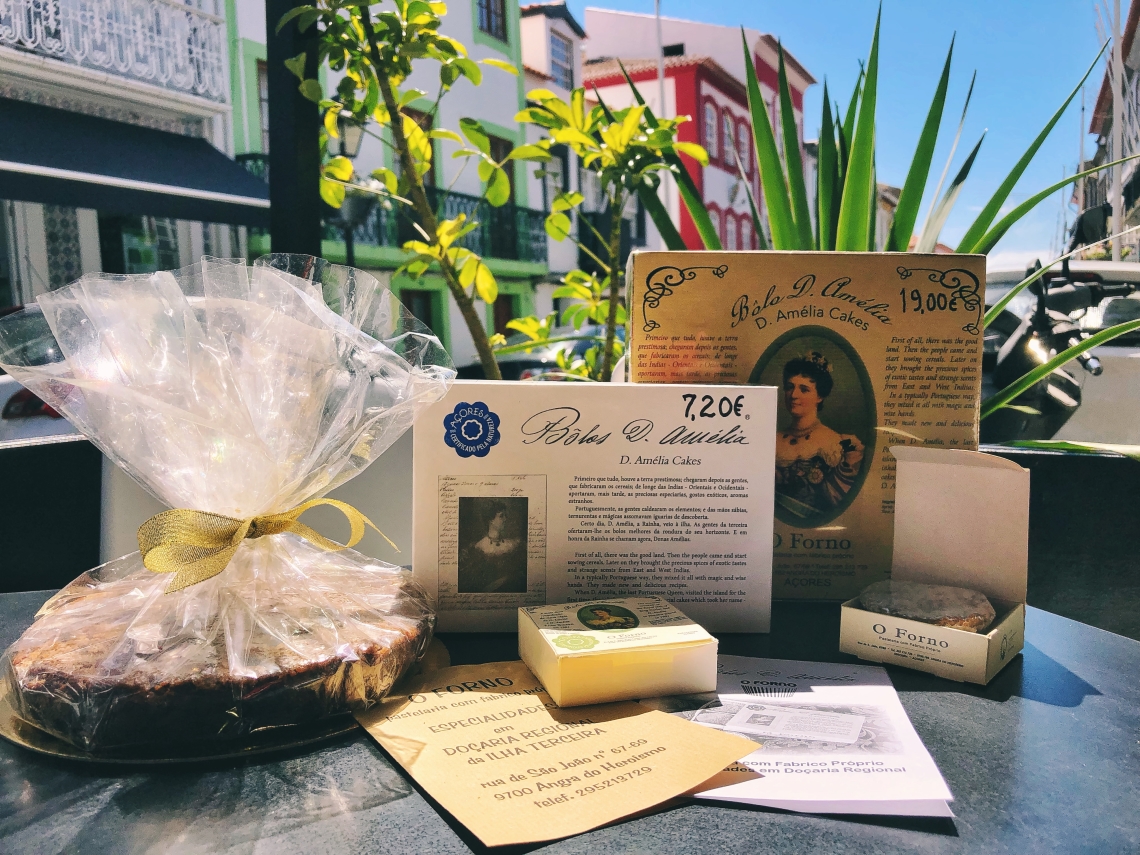 Originally named "Indianos" or "Bolo das Índias" for the ingredients that originated from the Orient during the spice trades, the cakes were given a royal name change to honor the revered Queen. The dense, mildly soft pastry can be made into a full sized cake or the more commonly sold queijadas, and are made with eggs, honey, cinnamon and corn flour and dusted with confectioner's sugar. Raisins and molasses are typically added for flavor, making the pastry similar to gingerbread.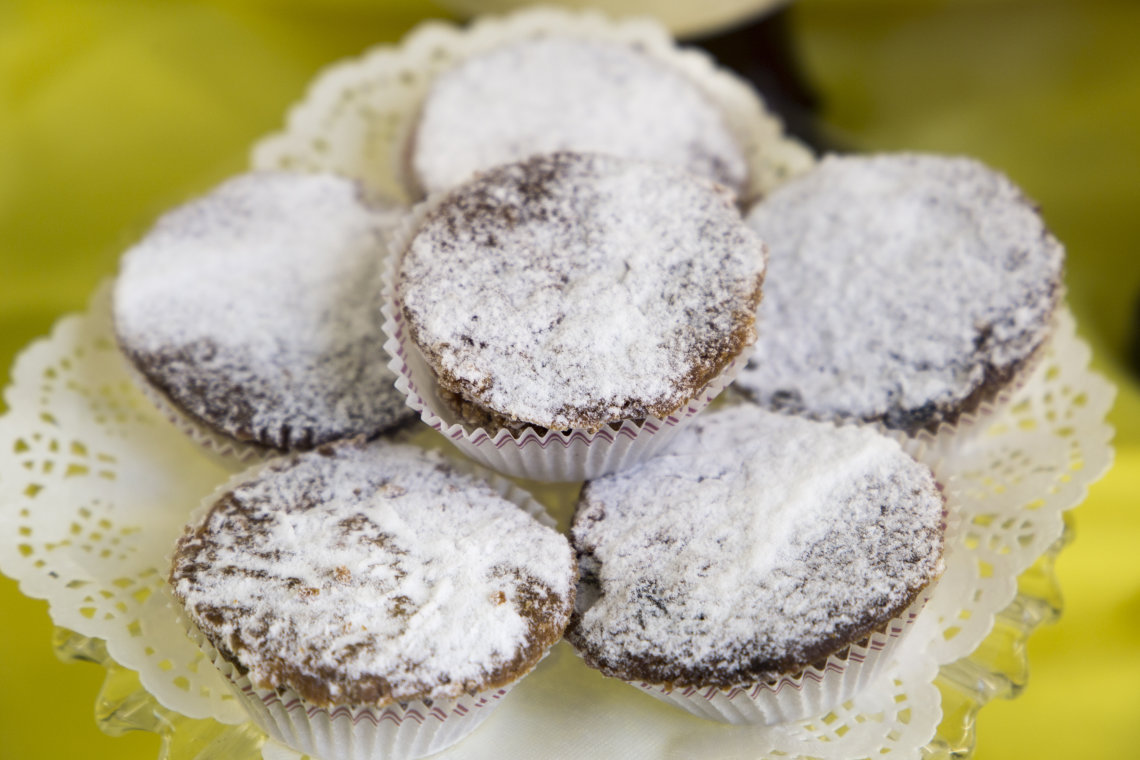 The Queijada da Dona Amélia is known as the sweet of the Age of Discoveries since it increased the buzz around Angra do Heroísmo at that time, already a busy port for ships crossing the Atlantic.
You can get a taste of this delicious queijada at every café on Terceira, but for the full experience we recommend you to head to pastelaria ''O Forno'' in downtown Angra, a UNESCO World Heritage city.