What is there to visit in Santa Maria in the Azores? We break it down for you here
Santa Maria Island, Azores, is the closest island to São Miguel Island, which is the Portuguese archipelago's largest and most populated island. In fact, you can get from one island to another via a short 20 minutes flight. That's excellent news for those especially hoping to come from Boston to Santa Maria Azores, Toronto to Santa Maria Azores, and even Lisbon to Santa Maria Azores, as there are now direct flights to São Miguel, Azores available from each of these locales! So, once you enjoy your direct flight to Sao Miguel and you're done visiting this magnificent main Azores Island, you can island-hop right over to Santa Maria, the sunny island of the archipelago! Yes, Santa Maria in the Azores is the oldest of the archipelago's nine islands, and being a "big sister" island comes with its advantages - the climate is hotter, drier, and much less humid - and Santa Maria Island is home to the only white sand beaches in all of the Azores!
Santa Maria Island is also flatter than the other islands, making driving around it quite easy, regardless of which part of the island you're staying at. So, whether you are staying at a city hotel or a more tucked away Airbnb, Santa Maria Azores is easily navigated via rental car. You can even get really adventurous and opt for a scooter rental. Santa Maria, Azores awaits! Ready to learn even more about Santa Maria Island in the Azores? Ready to pack your bags and hit the road? We have all the info you want to know about Santa Maria in the Azores! Join us as we take you on a virtual tour of its top sights and activities, among which include.
SOUTH OF SANTA MARIA ISLAND, AZORES
Vila do Porto
The main and only city of Santa Maria in the Azores is quiet and lovely. Take a stroll down the city's main avenue and behold the old world architecture of its buildings and pretty churches, and when you get to the end of the charming thoroughfare, you'll be greeted with an amazing view over crystal waters of the local bay.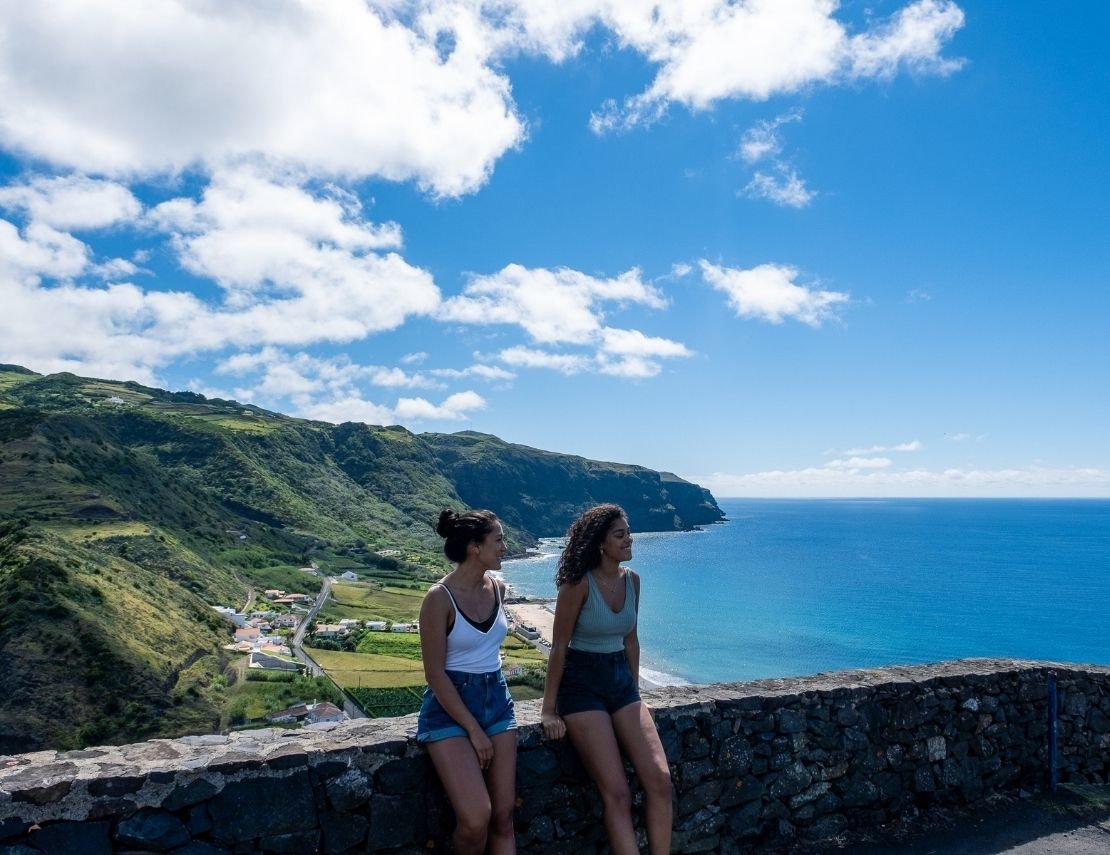 Macela Viewpoint
On your way down to Formosa Beach, make sure you don't skip this viewpoint. Here, you can look forward to beholding from above the mystic beauty of one of the only two white sand beaches of the Azores, the waters of which immediately invite you for a dive.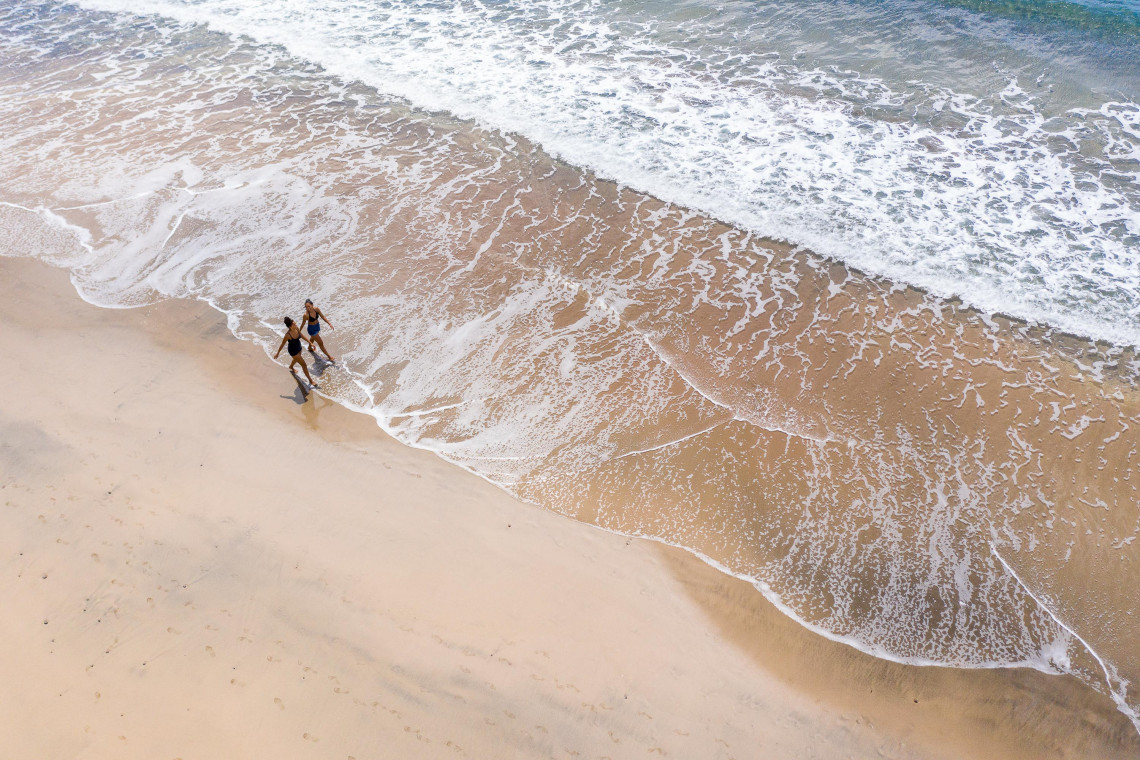 Praia Formosa
The first white sand beach of the Azores you'll get to know is Praia Formosa, located just a quick drive away from downtown Vila do Porto. This beach, characterized by crystal calm waters that always seem to be at just the right temperature, provides a perfect escape for any traveler - from couples to families with kids.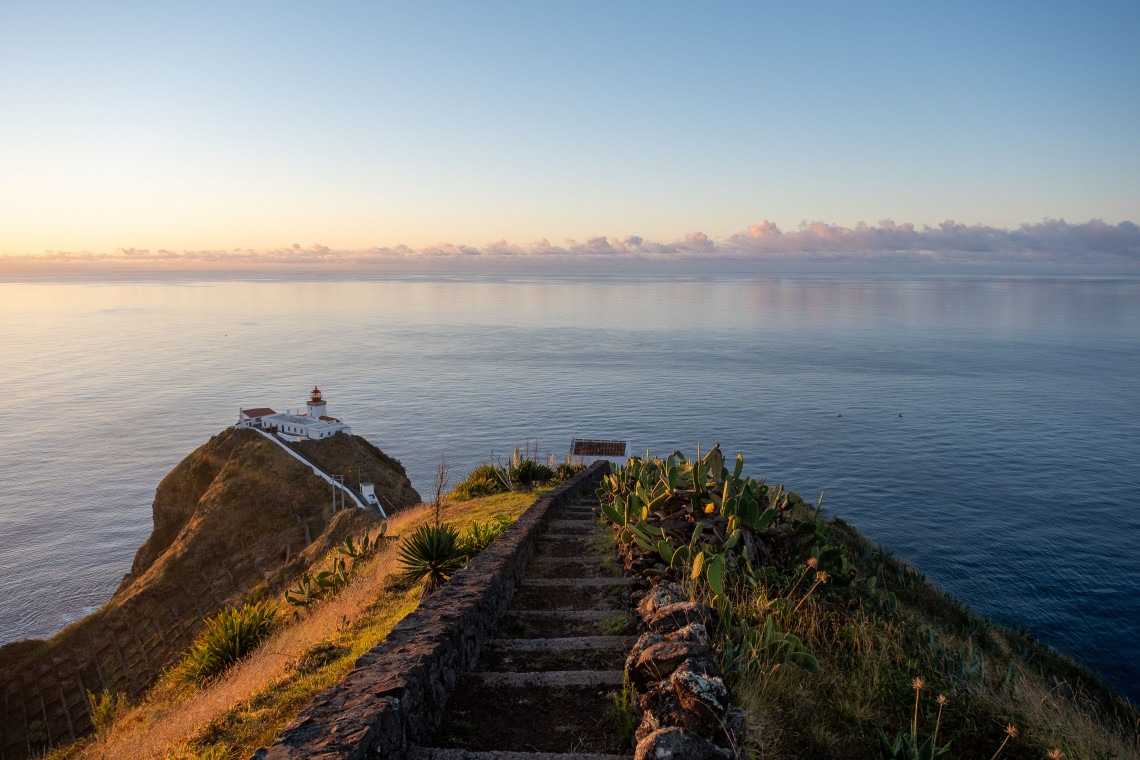 Gonçalo Velho Lighthouse
Moving to the southeast of Santa Maria Island, the Gonçalo Velho lighthouse and its surrounding scenery make for one of the most iconic landscapes on the entire island. The downhill starway is the perfect backdrop for an epic photo-op, but there's more to catch your eye here. For instance, you can actually visit the lighthouse which has been working since around 1927!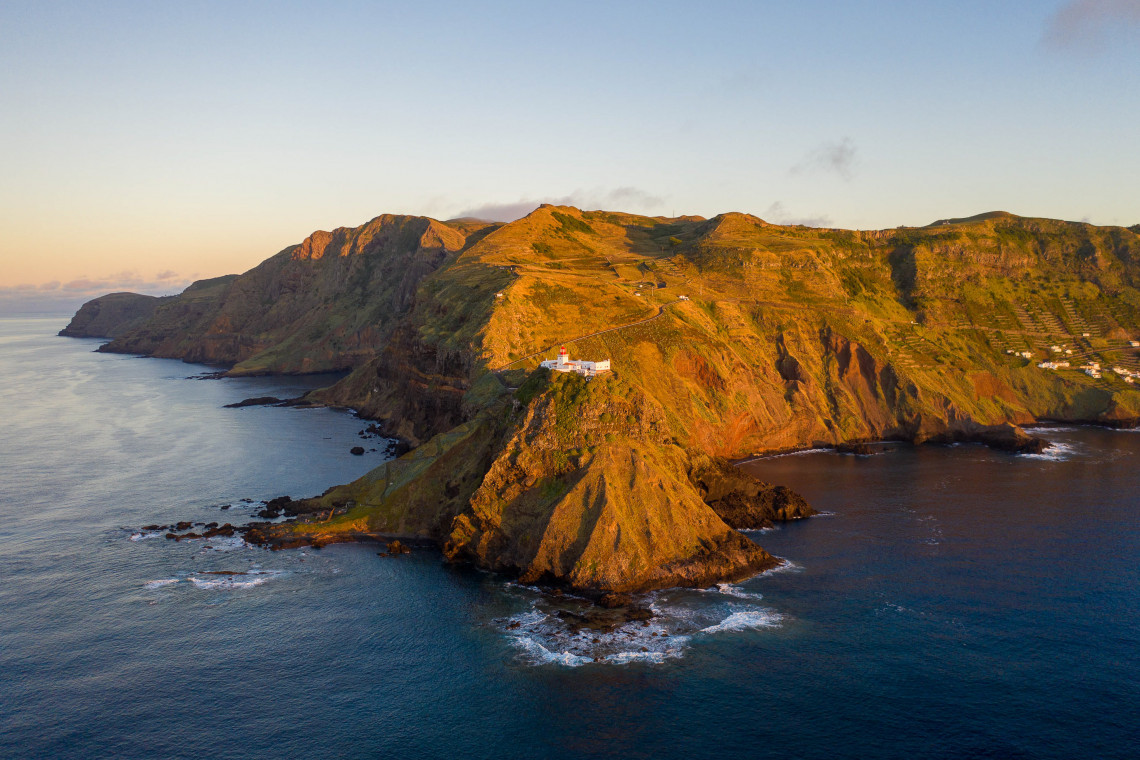 Fábrica da Baleia do Castelo in Santa Maria Island, Azores
When visiting the Gonçalo Velho lighthouse, make sure you look to the side, because you won't want to miss the landscape of the old whaling factory of Maia, Santa Maria, Azores. Make your way there to appreciate the remains of the artifacts used in this cherished activity of whaling, but also if you're looking for a peaceful set of paradisiacal natural pools to luxuriate within – also among Maria's amazing offerings.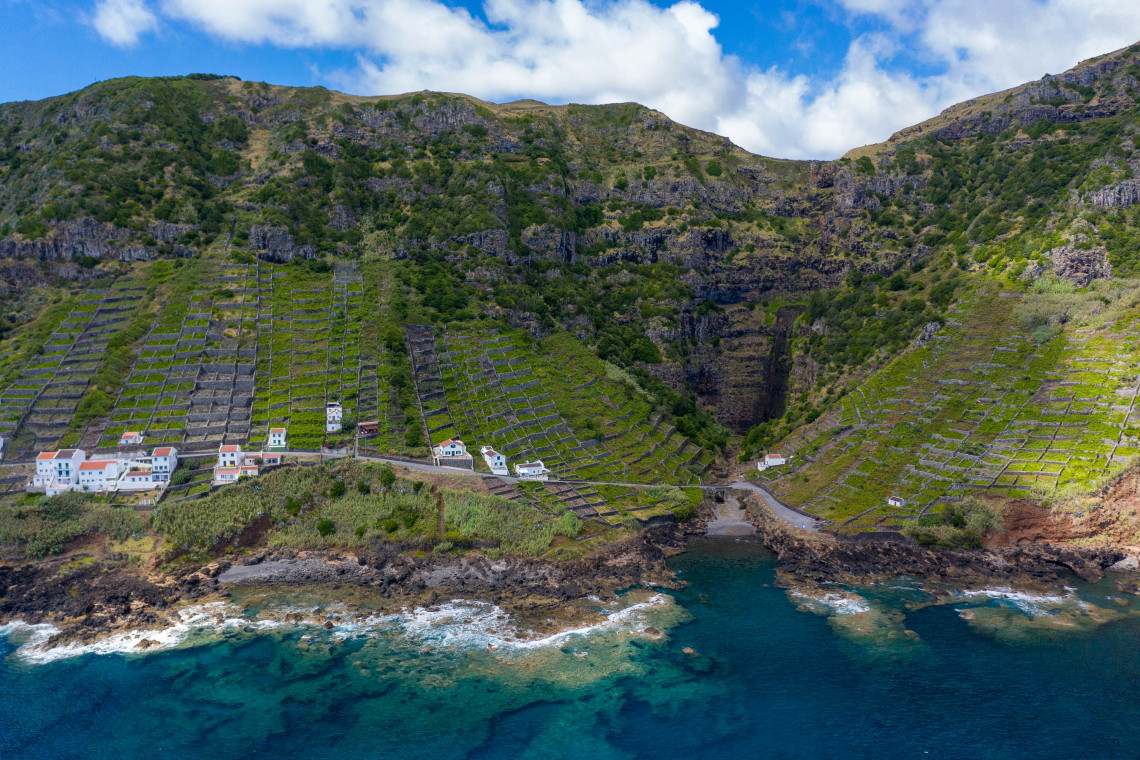 Aveiro Waterfall in Santa Maria Island, Azores
Who said the draw of Santa Maria Island in the Azores was limited to its beautiful beaches? What about waterfalls? Witness the wonder of one of these beauties by heading to the Aveiro waterfall in Maia, where you can listen to the relaxing sound of the water and appreciate the stunning surrounding scenery.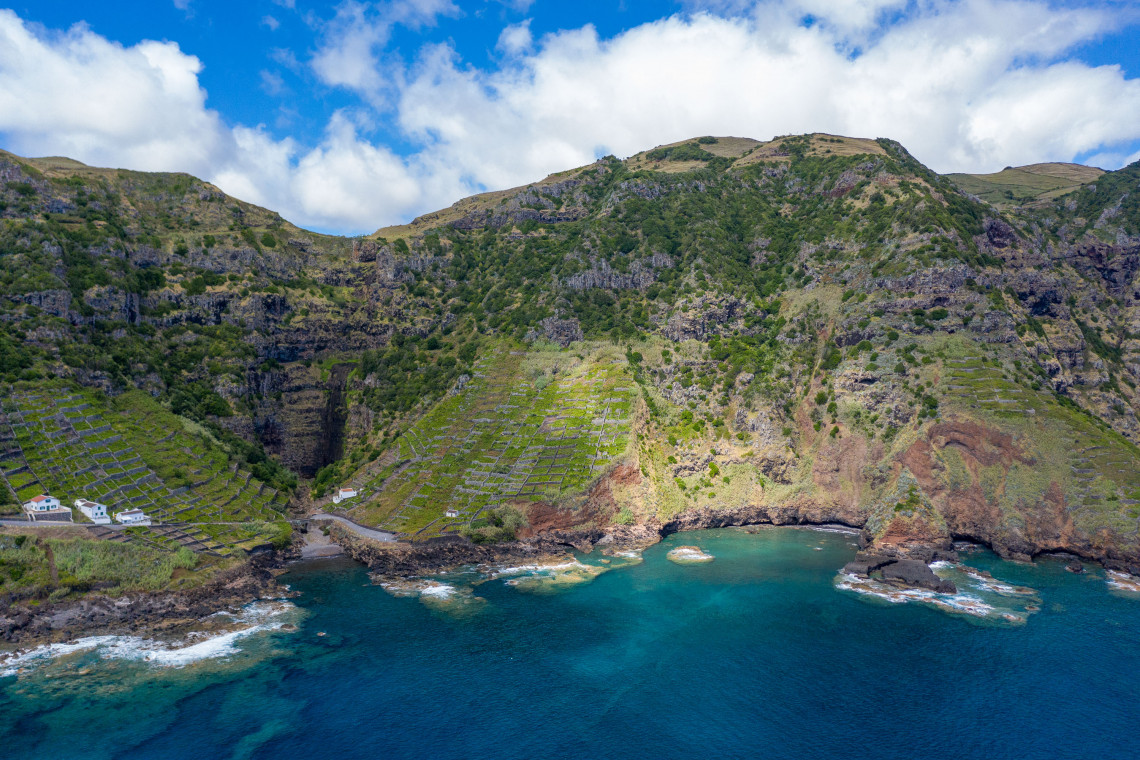 Maia's Vineyards
While on Santa Maria Island in the Azores, take a moment to discover and appreciate the local vineyards, which cultivate grapes that are uniquely sheltered by stone volcanic walls - known as currais - just like in Pico or Terceira Island. The difference to be aware of is that wine produced in Santa Maria Island is "vinho de cheiro", meaning that it is produced only for domestic consumption since it is forbidden in the European Union.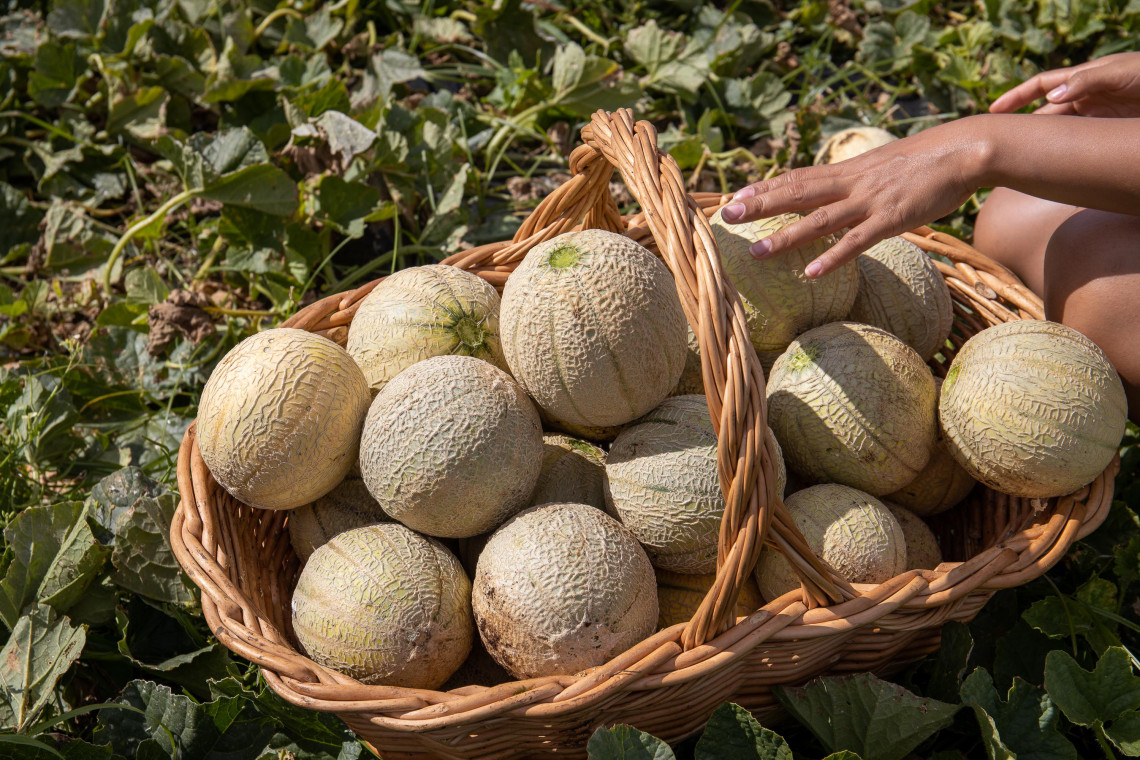 Meloa Plantation
If you're curious to find out how this iconic fruit of the island is grown, treated, and prepared, make sure you reach out to Agromariensecoop for a guided tour of the meloa plantations and factory.
NORTH OF SANTA MARIA ISLAND, AZORES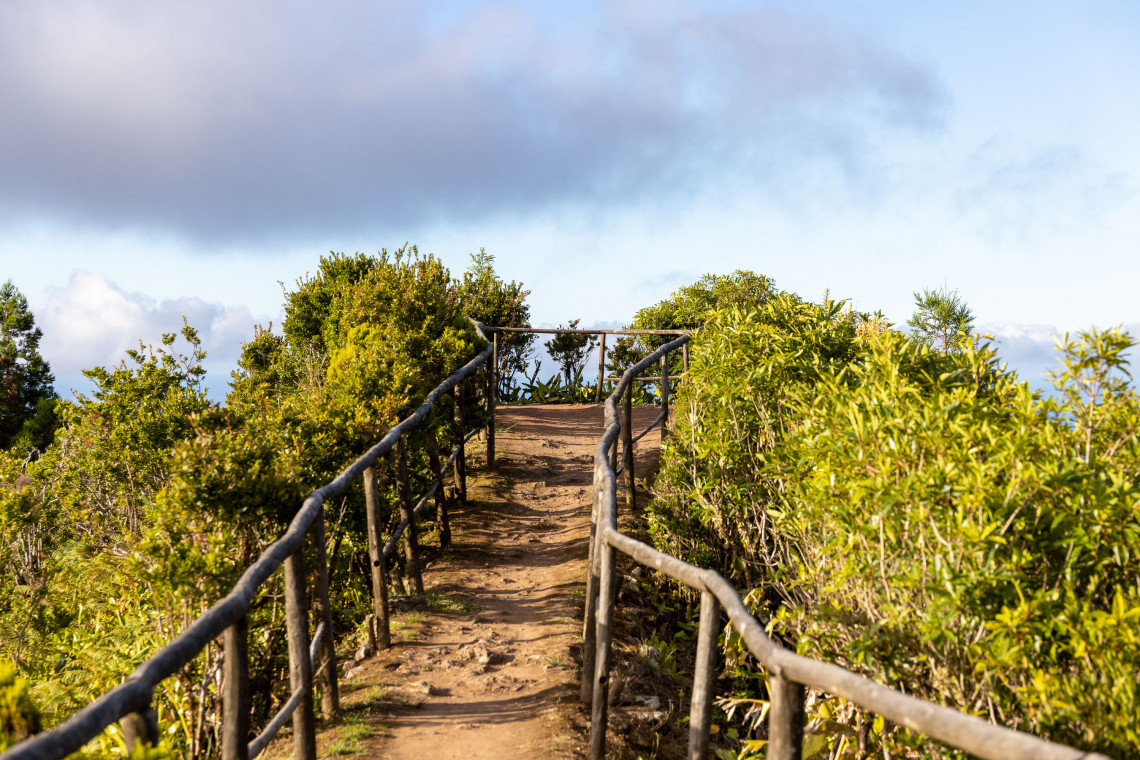 Pico Alto Viewpoint
Visit the Pico Alto in the center of the island, its highest peak with 587 metres. Appreciate the lush green landscapes of Santa Maria Island with this clear 360º panoramic view.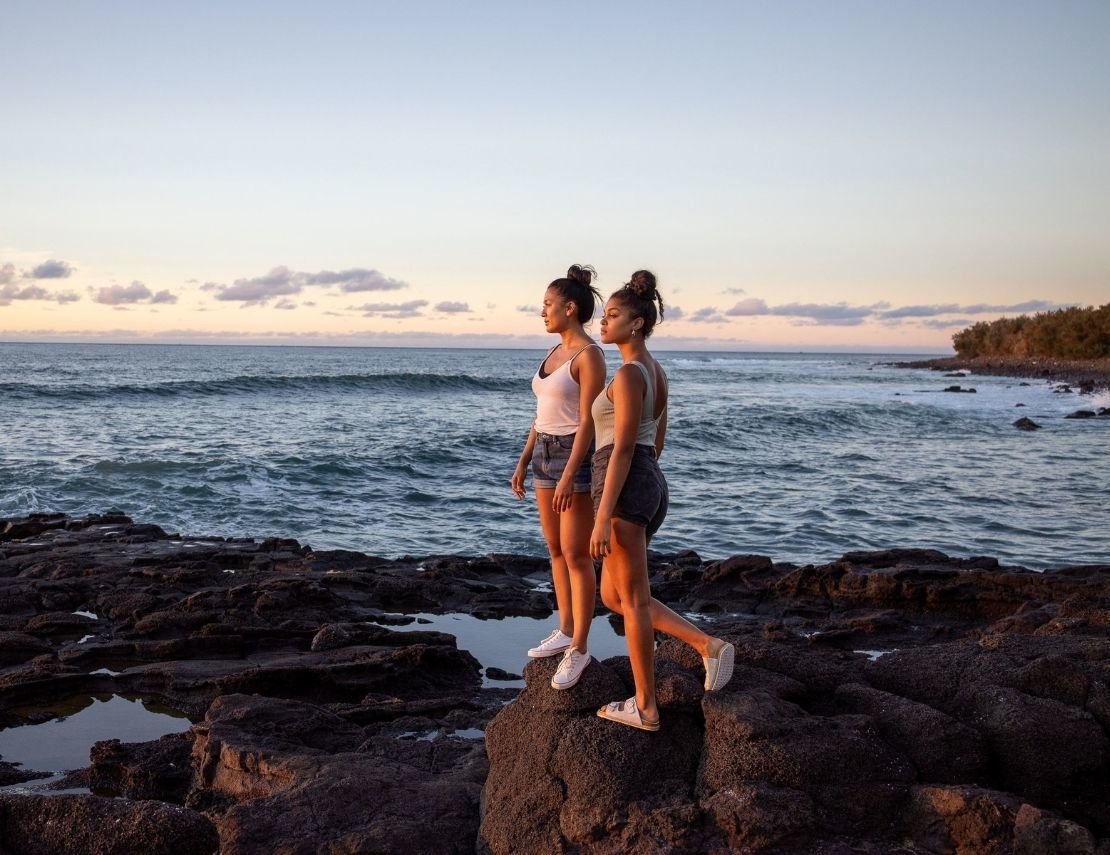 Anjos in Santa Maria Island, Azores
A great spot to assist the sunset, but this village is also interesting because Cristóvão Colombo himself stopped there on his way back from discovering America.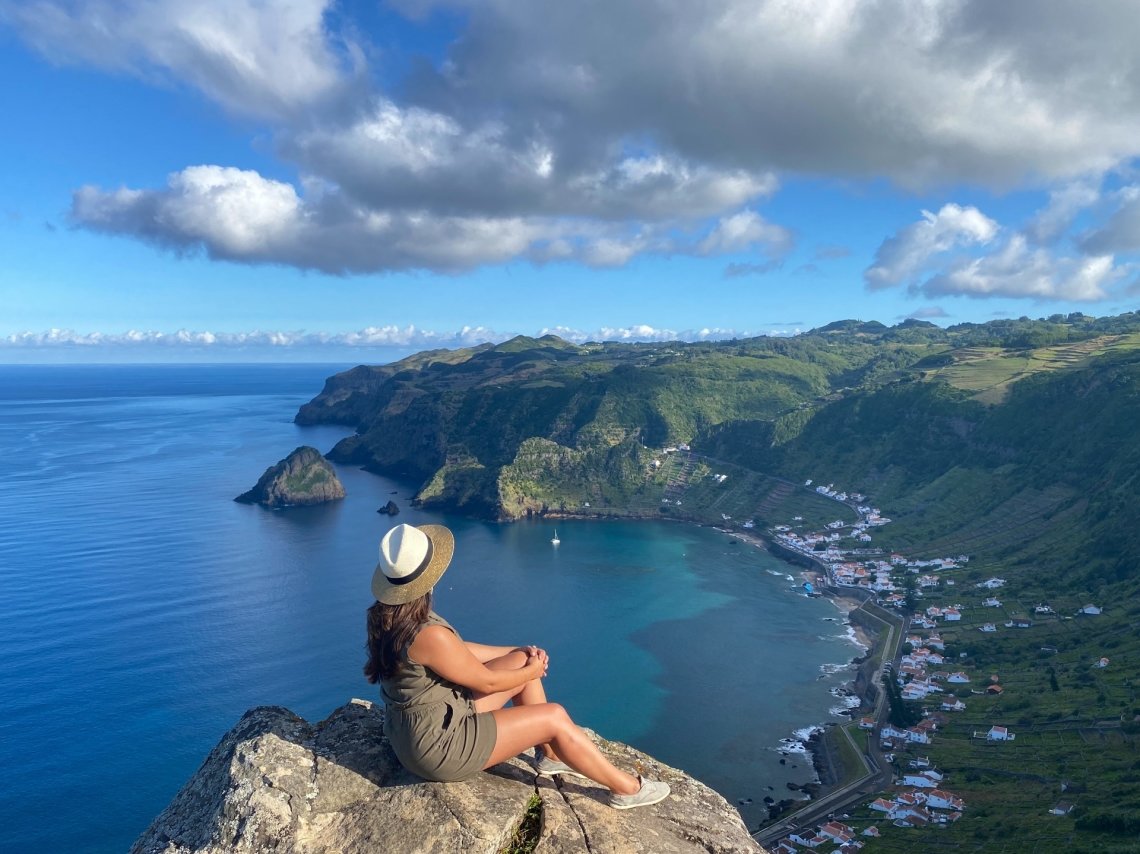 São Lourenço Bay
Santa Maria's most iconic landscape is from the viewpoints above the São Lourenço Bay on the northeast of the island. Owing its nickname, "Algarve of the Azores", to its beaches of white sand that sidle up to São Lourenço Bay, Santa Maria Island is a dream destination that features calm, crystal waters surrounded by towering cliffs, as well as verdant vineyards lining the hillsides as far as the eye can see.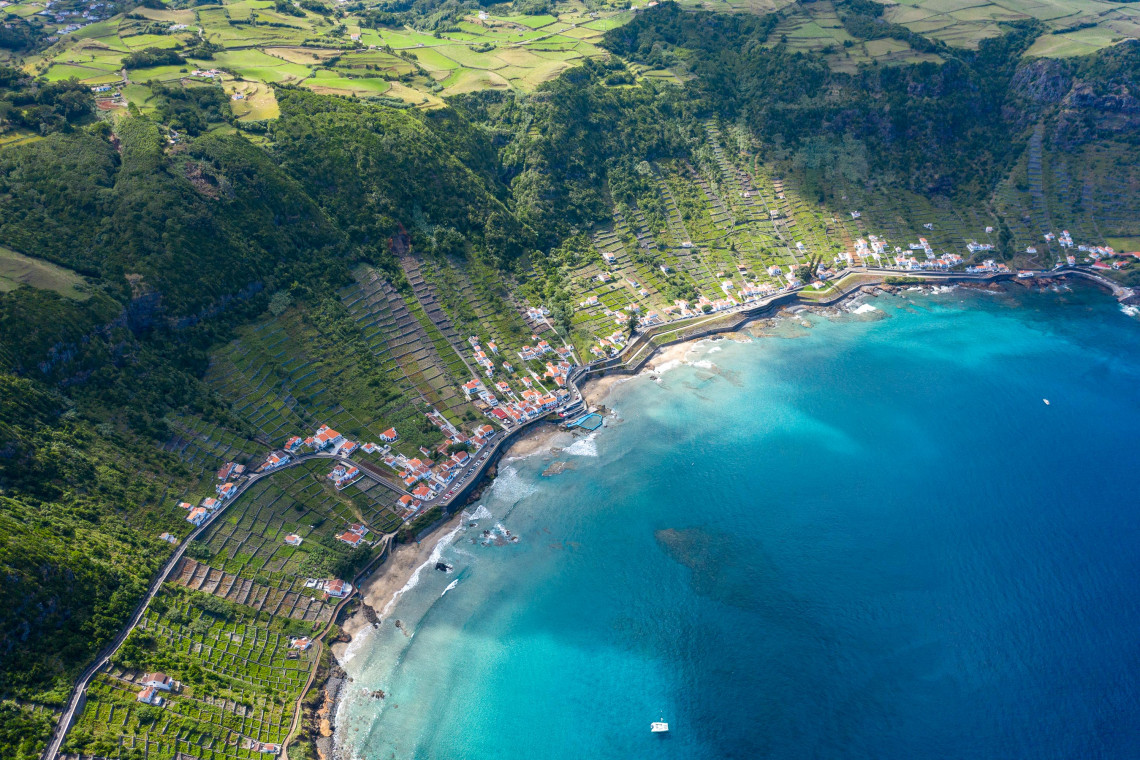 Praia de São Lourenço
One visit to this beach and you'll be amazed by the on-the-ground views to the sea and to the islets that shelter the beach.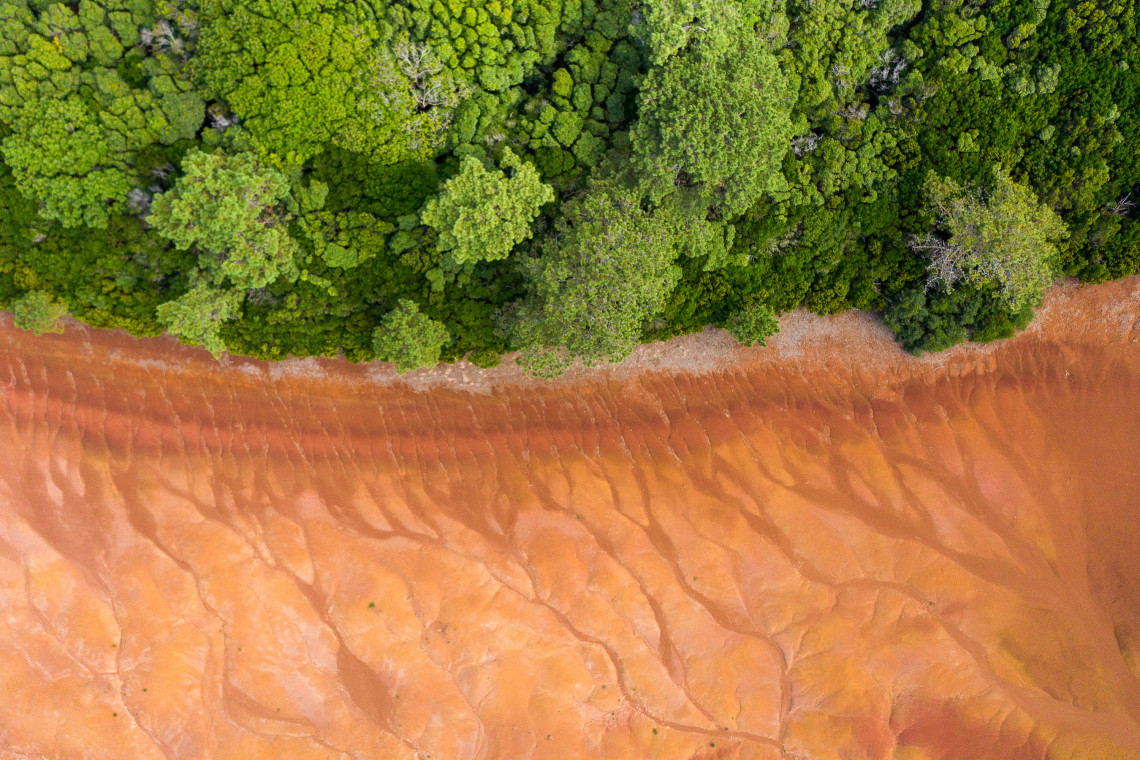 Barreiro da Faneca
Nicknamed the "Red Desert of the Azores", Barreiro da Faneca is a protected landscape that is not only amazing to view, but also has an intriguing geological history. Lava flows, volcanic ash, and about 4 million years of subtropical temperatures and time combined to form the reddish clay seen today, making for a truly unique and astounding natural landscape.
Poço da Pedreira
In Poço da Pedreira, you'll find Santa Maria's only little lake and a nice sitting area where you can have a relaxing picnic before heading to your next adventure.