Azores Must-Do Activities: Experience Adventure and Beauty
The Azores' off-the-beaten-path location allows travelers to truly enjoy its timeless, tranquil beauty and offers them the opportunity to enjoy near endless activities, including everything from world-renowned whale watching adventures to spectacular hikes, as well as kayaking in crater lakes, rock climbing, Jeep tours, and more. There is plenty to see and do throughout each of the nine Azores Islands to keep even the most ambitious traveler busy and beyond satisfied. Here's a list of our "Must-Do" activities and experiences while vacationing in this Portuguese island paradise: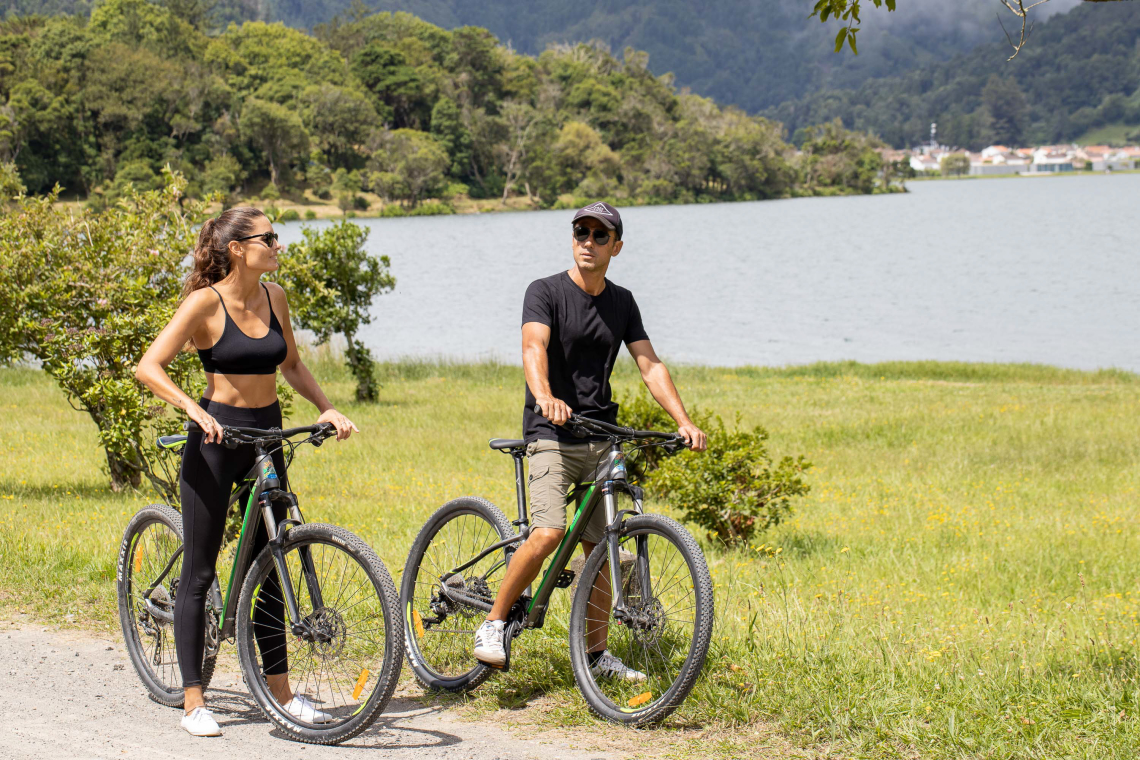 1. Explore the Azores in Style: Bike Tours for a Unique Adventure Experience
Explore the Azores' alluring volcanic landscapes by mountain bike for a unique and exhilarating island experience. The islands boast a plethora of trails featuring a wide range of difficulty levels, making this destination ideal for bikers of all levels. Bikers hitting the trails in the Azores will especially enjoy the islands' vast array of stunning scenery, including magnificent and highly unusual volcanic terrain.
Cycling has recently become so popular in the Azores that these beautiful islands are now among Portugal's top biking destinations. For road biking enthusiasts, the larger islands of Sao Miguel, Terceira, and Pico offer the ideal infrastructure for your optimum riding pleasure. If mountain biking is more your style, you are in luck, as the Azores Islands, especially Sao Miguel and Santa Maria, present visiting riders with a near-endless variety of trails to choose from. Imagine careening down bike paths leading you through surreal scenery, like lush forests, deep river valleys, glistening lakeshores, breathtaking mountain ridges, and much much more. All of this awaits in the Azores. And for those who are wanting to perhaps ride with a group with a guide, there are options for led bike rides as well, which Azores Getaways would be happy to help you plan.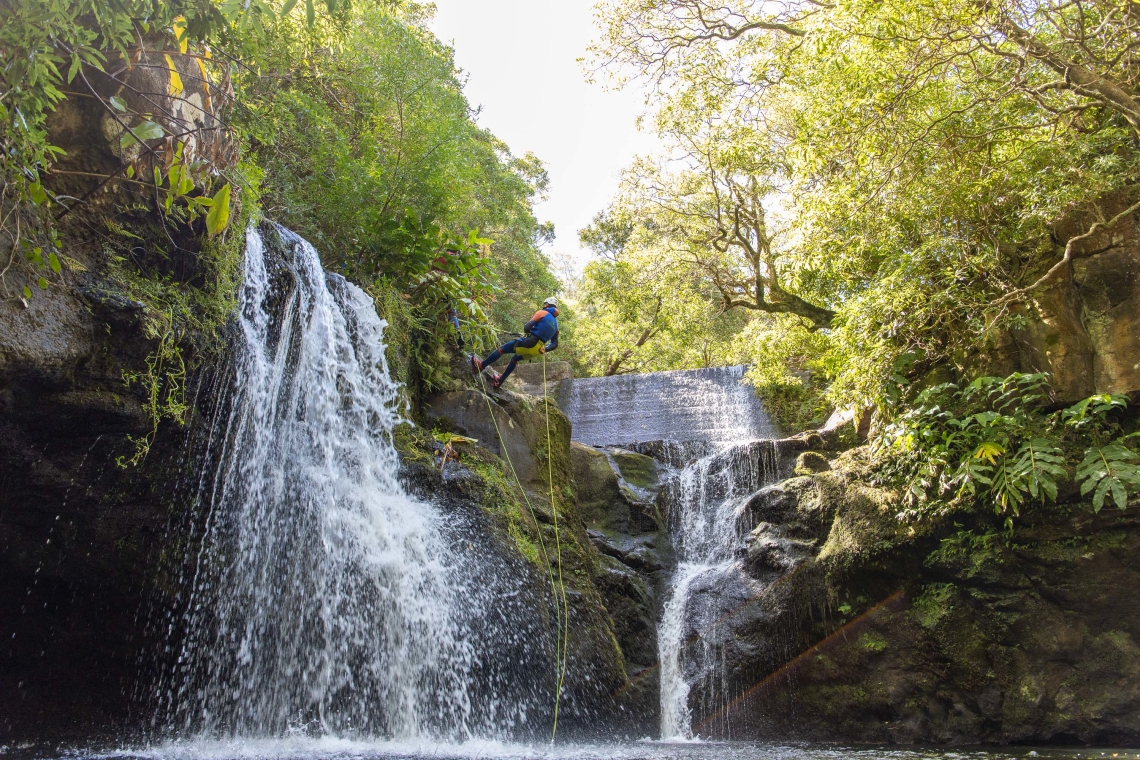 2. Canyoning in the Azores: Descend into an Otherworldly Landscape of Natural Wonders

Canyoning offers visitors one of the best ways to experience the unspoiled nature of the Azores. Canyoning is a water sport that can be enjoyed by people of all ages who enjoy adventure and fun. Imagine a single activity that combines hiking, rappelling, jumping, and swimming through the breathtakingly beautiful and deep ravines and waterfalls in the Azores. Canyoning does just that!
The adrenaline surge and absolutely surreal experience that this popular Azores activity provides is simply beyond compare and impossible to describe in words, but suffice to say, canyoning amid the Azores' idyllic nature is the best way to see the islands. The islands of São Miguel, São Jorge, and Flores in particular offer an ample amount of exhilarating canyoning options, all of which can be catered to adventurers of almost all levels, even beginners.
There are many local tour companies that offer guided canyoning adventures for those looking to literally get their feet wet and are just starting out, upon which you can look forward to abseiling down waterfalls, scrambling over rocks, and jumping into glistening rock pools filled with crystal clear water. The warm and temperate climate of the Azores is a big plus for this adventure, as even though you will surely get wet, this exciting activity can still be enjoyed year-round.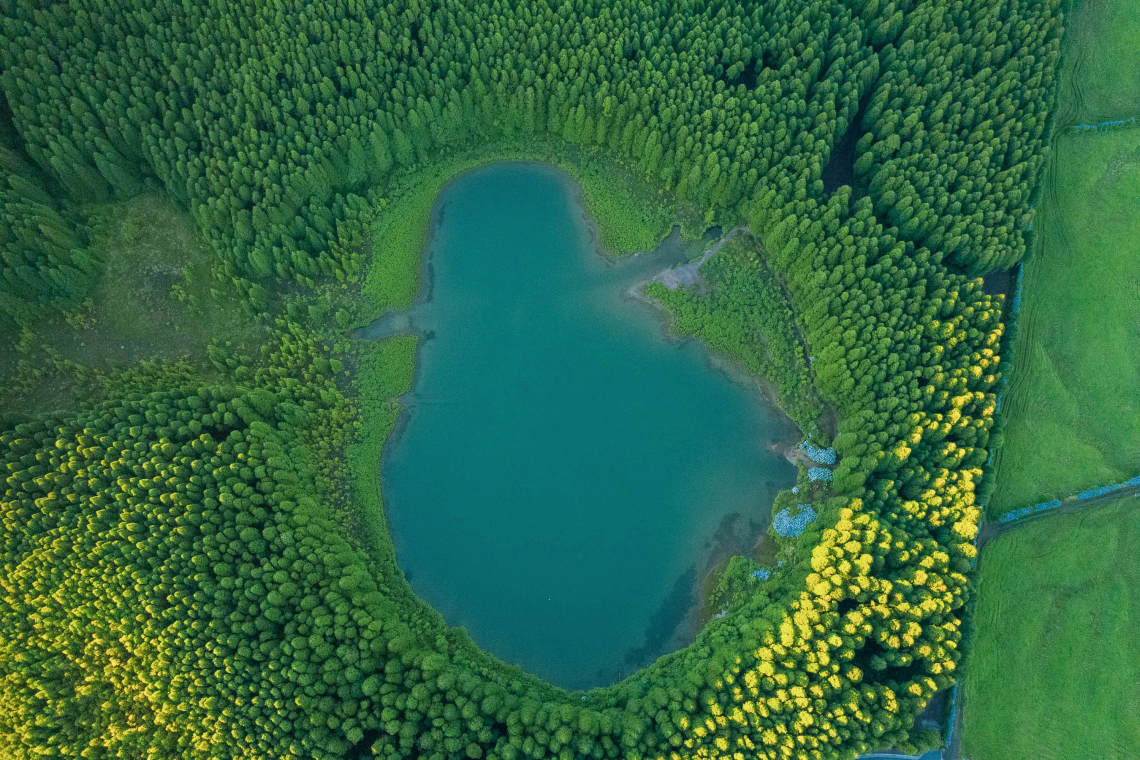 Are you already in love with the Azores? Take a look at our stress-free packages that allow you to book your ultimate island adventure. All our packages are carefully curated by our team of local Azorean Experts so that you don't need to worry about any details – just enjoy your trip!

3. Unleash Your Inner Adventurer: Canoeing and Kayaking in the Azores
One of the best ways to appreciate the beautiful scenery of the Azores is to view it from the water! Each of the islands offers plenty of tour and rental options for those looking to canoe or kayak on a lake or in the sea.
Among the most ideal islands for canoeing and kayaking options are São Miguel, Santa Maria, and Terceira. Here, visitors can looking forward to taking out a canoe or kayak on crystalline lakes surrounded by stunning volcanic craters, or even launch the kayak out on the ocean, as these islands each offer several secluded bays where you can paddle your heart out among such scenery as small islets and even magnificent lava sea caves.
The top spots for literal row, row, rowing your boat (okay, your canoe or kayak) on São Miguel are definitely Sete Cidades and Lagoa do Fogo, with sea kayakers also enjoying paddling around at Água d'Alto and Monte Verde beaches. But each island offers its own appealing options, which Azores Getaways can definitely help you choose among, and even set up a guided tour.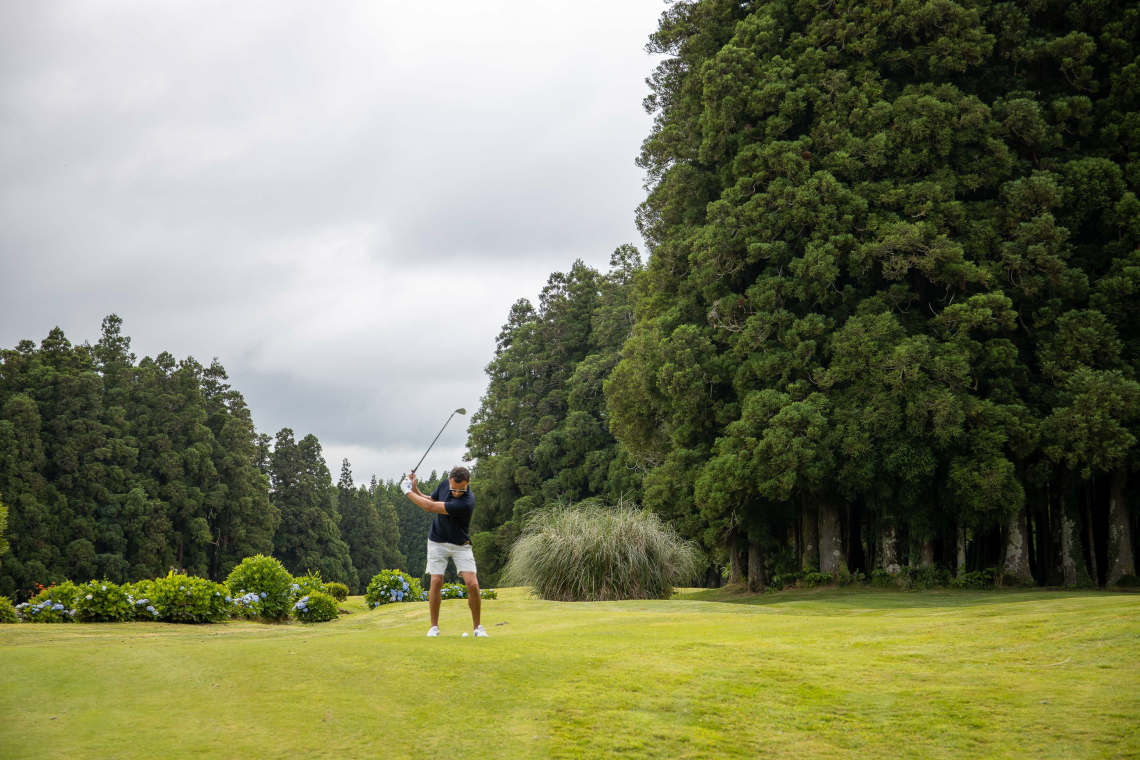 4. Tee Off Amidst Stunning Scenery: Golfing in the Azores

The breathtaking landscapes found in the Azores create the perfect setting for enjoying unforgettable rounds of golf in the pure, natural air. The fact that golf can be played here throughout the entire year due to the Islands' moderate weather and climate is also an excellent advantage that the Azores have going in its favor. With traditionally mild temperatures, you can look forward to heading out to hit the greens no matter what time of the year it is.
There are currently three golf courses on the islands, 2 with 18 holes and 1 with 27 holes. On São Miguel Island, Batalha golf course overlooks the sea and is the newest and most challenging course, while Furnas golf course (located in the mountains at an altitude of 500m/1,640ft) is sprinkled with lakes and scenic clusters of Japanese Cryptomeria. The Vila Nova course, found on the island of Terceira is a heavily wooded course close to the UNESCO World Heritage site of Angra do Heroísmo. The course, which was actually a former US Air Force base, is well maintained and offers similar facilities to those available in São Miguel.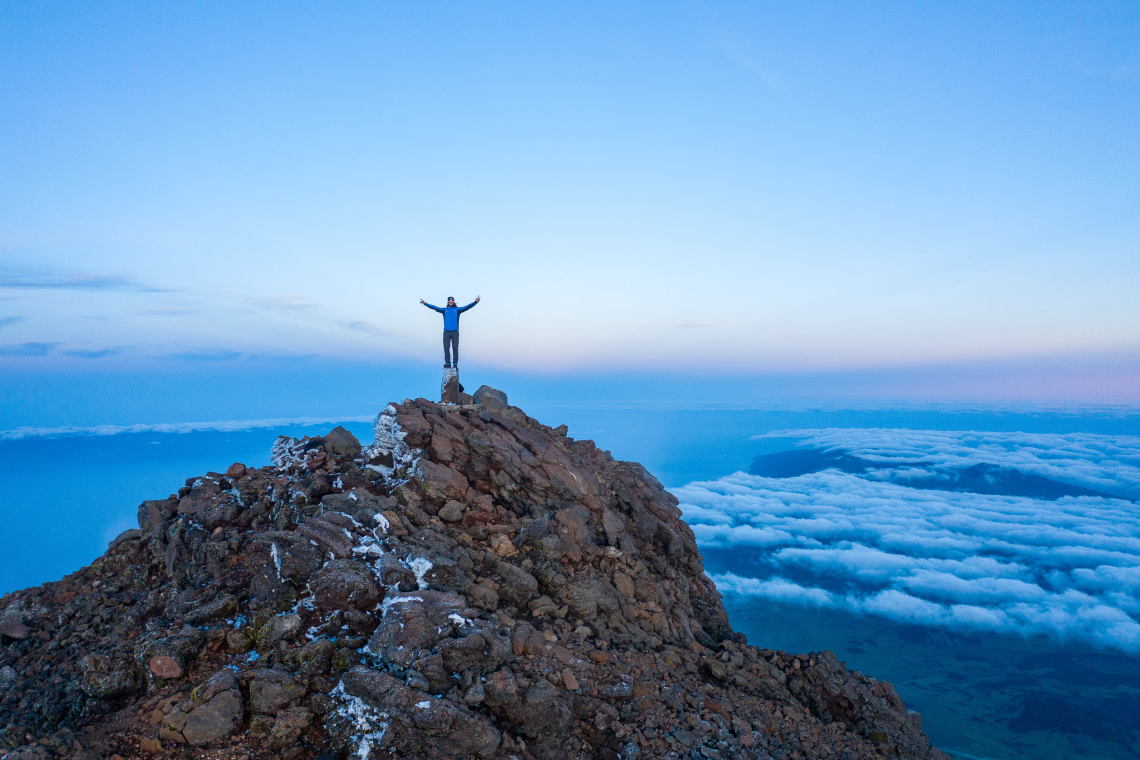 5. Hiking & Walking Trails in The Azores

The Azores Islands offer numerous world-class hiking and walking trails, ensuring that hikers and trekkers of all levels can find a trail that is suitable for them. With such a wide variety of difficulties, the trails of the Azores are sure to appeal to everyone from the most advanced adrenaline junkies seeking thrills and a real challenge to nature enthusiasts wanting to simply soak up the beauty and serenity of the Azores' scenery, and everyone in between.
Visitors to any of the islands can enjoy trails throughout that wind their way through the lush Azorean countryside -- skirting along the captivating coast, ascending up steep mountains, meandering among deep forests, and passing by crater lakes, waterfalls, geothermal springs, and more -- all while enjoying the wild beauty and diverse endemic fauna and flora surrounding on all sides. While Sao Miguel Island offers the highest number of well-marked trails, each island offers an abundance of routes to head out into wide open spaces and enjoy the Azores' natural beauty.
For the truly adventurous spirits, we suggest a hike up Portugal's highest mountain, Mount Pico, located on Pico Island. Mount Pico stands tall at 2,351m (7,713ft) and boasts breathtaking views overlooking the surrounding islands and vast ocean below.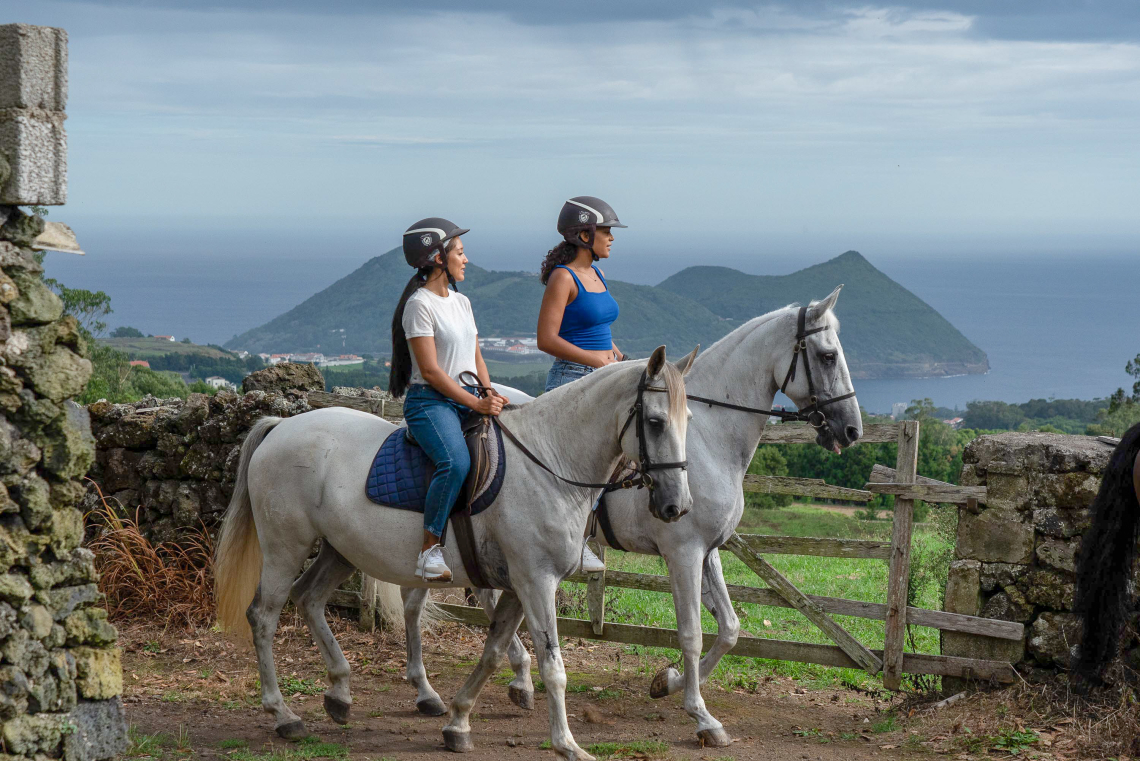 6. Experience the Azores on Horseback

Horse lovers will be in heaven when they learn of all of the riding options there are available for visitors to the Azores. In fact, one of the best ways to discover the spectacular landscapes of the Azores is on horseback. The islands are a paradise for horseback riding enthusiasts and nature lovers alike, with ride options abounding, which offer trails that will take you along old architecture featuring stone walls, through rainforest-like vegetation, around charming villages, and beyond. You can even find coastal rides in the Azores, where you can look forward to enjoying jaw-dropping views overlooking the sparkling blue ocean as far as the eye can see.
For many, a highlight must-do ride is taking a guided horseback tour that takes you around the twin crater lakes at Sete Cidades on São Miguel Island. Whether you are an experienced rider or a beginner, there's an Azores horseback activity available to suit everyone. For those who are familiar with horse breeds, the Lusitano and Cruzado Portuguese horses are prevalent on the islands and await to whisk you away on an epic Azorean horseback adventure.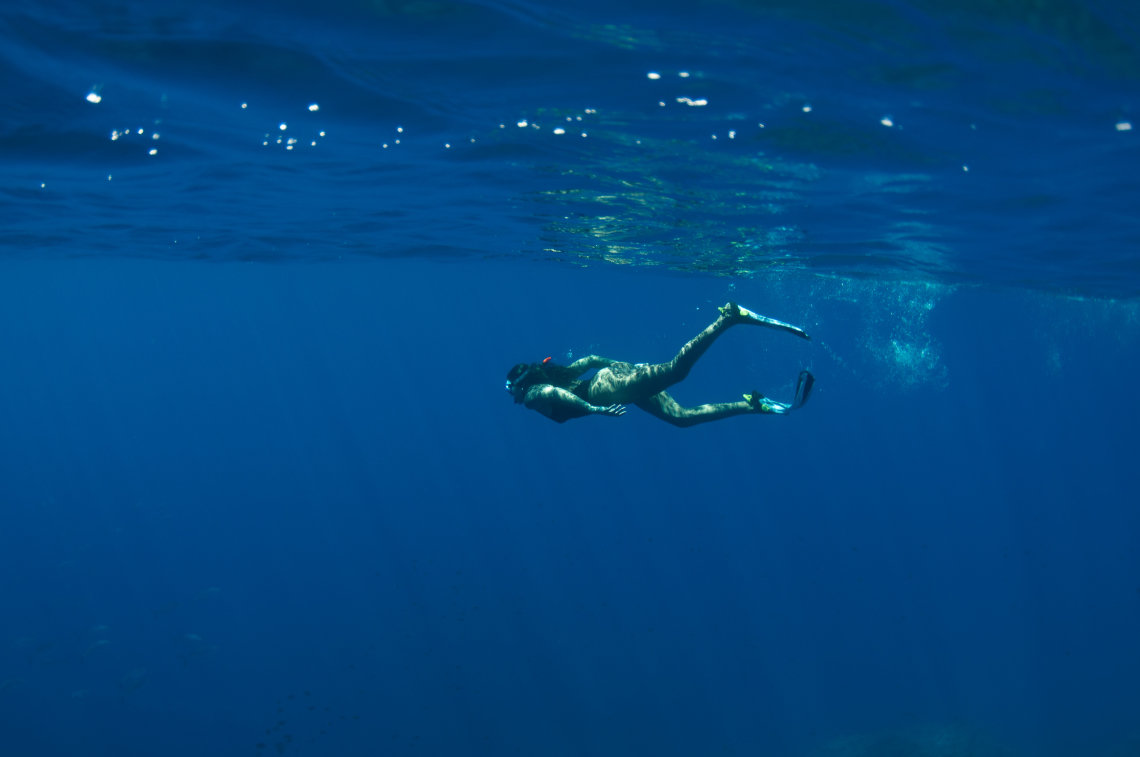 7. Dive into the Depths of the Azores: Scuba Diving & Snorkeling Adventures

Diving in the Azores has the distinct advantage of the mix of the subtropical climate and the Gulf Stream waters, which means that divers will typically get to observe multiple marine species all on the same dive. Although the best months for diving in the Azores are considered to be the months of June to November, you can actually dive year-round in these waters.
Other good news that lends the Azores a nod as an epic diving locale is the fact that good visibility is almost always a given, and the moderate climate and relatively warm water temperatures make the dive even more of an enjoyable, once-in-a-lifetime experience. If you prefer snorkeling or just want to try scuba diving for the first time, you will have no trouble finding equipment, teachers, and tours for that as well. Diving and snorkeling in the Azores is a great way to swim with turtles, dolphins, and diving birds, and also to find black coral and soft coral, and many other beautiful living species.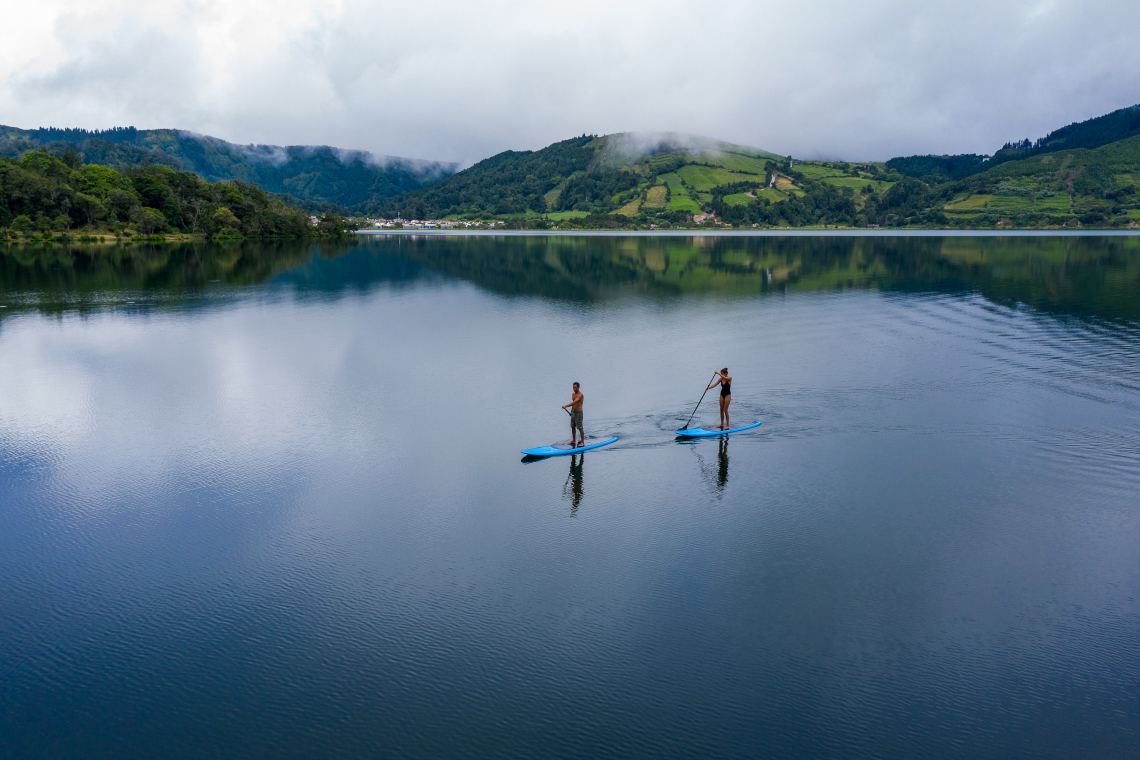 8. Stand-Up Paddle in the Azores: Glide Across Crystal-Clear Lakes

Many activity providers in the Azores offer SUP rentals and guided tours of the island's many pristine lakes and ocean waters. Head out along the coast for some gorgeous views of the island's steep cliffs and black sand beaches, or paddle out to the middle of one of the Azores' many crater lakes and prepare to be awed by the pristine natural beauty of the lush, volcanic landscape surrounding you. Many local providers and tour companies are available to lead you on guided SUP tours and SUP activities should you desire, and they even include all of the equipment you will need, making it simply inexcusable to not get out there on the water for an incredible SUP adventure!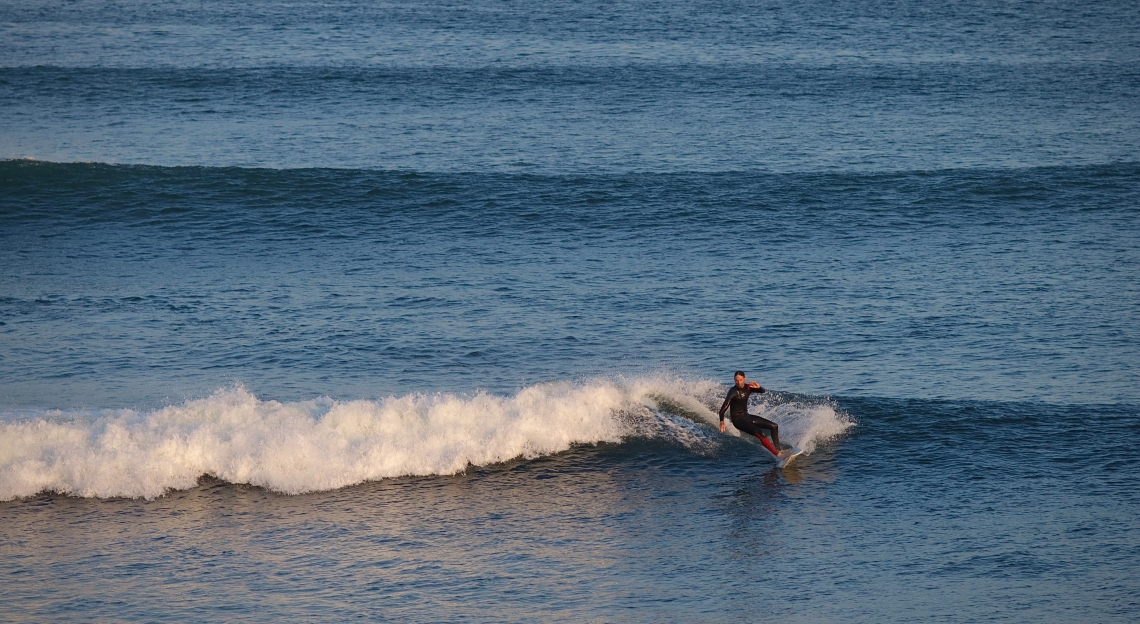 9. Ride the Waves of the Azores: Surfing Adventures for All Levels

Due to their unique, remote location 1,300km (800 mi) off the coast of Lisbon, the Azores Islands boast some of the best surf conditions in the entire Atlantic, with incredible waves suited for all tastes and surfing levels! Because the islands are located in the middle of the ocean, swell arrives from all quadrants, which means that waves are consistently streaming in and are available to be caught all year round.
Due to these excellent sea conditions and its ideal location, the Azores is now regarded as a top surfing destination. Azores Getaways has relationships with several local pros that even provide lessons and surf activities, who can show you the best spots to catch the most epic waves, should you desire expert insight and insider insights into secret locales. For those wanting to strike out on their own, but who need some gear, there are plenty of places to rent surf gear as well.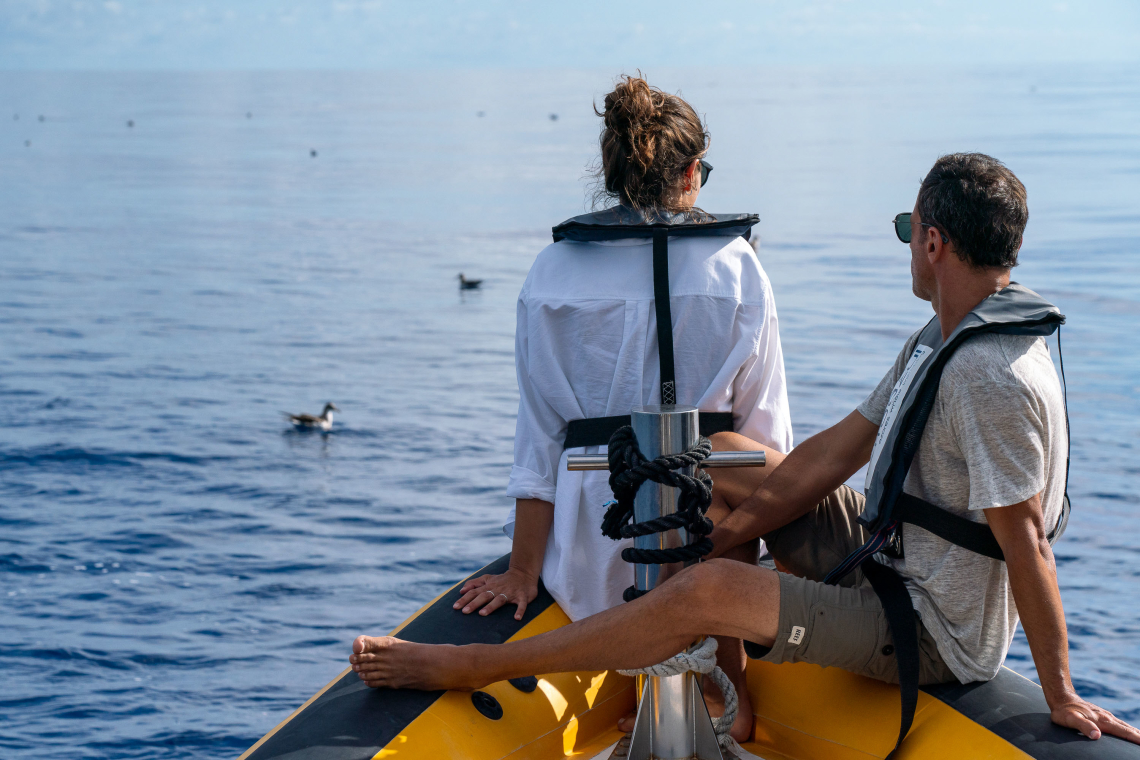 10. Whale Watching in the Azores: Get up Close to the Majestic Giants of the Sea

If getting a glimpse of the beautiful whales and dolphins that call the Azores home has been on your bucket list, there is no time like the present to make that happen! Considered a world-class whale-watching area, the Azores is home to around 27 species of whales and dolphins, all of whom frequent the waters throughout the year. Whales and dolphins are regularly seen during tours around the islands, along with turtles, seabirds, and other marine life.
With many tours available, many of which are led by qualified biologists and nature guides who provide fascinating details about all that you are seeing and experiencing en route, the Azores will astound you with its beautiful landscapes and aquatic wildlife. Among the species that you can expect to see throughout the year include, but are not limited to Sperm whales, common dolphins, bottlenose dolphins, and Risso's dolphins, other species only frequent the waters during certain seasons.
For instance, the summer is the ideal time to come if you want to see Atlantic spotted dolphins, pilot whales, and striped dolphins. And for those wanting to get a gander at the baleen whales, such as blue whales, fin whales, and sei whales, the spring, which is when the species migrate, is your best bet.
Discover the Azores at Your Own Pace: Tailor-Made Trips for a Customizable Island Adventure
If you're looking to explore the Azores at your own pace, we have got you covered. Our team of specialists will work with you to create a custom-made trip that suits your preferences and budget. Whether you want to dive into the thriving marine life, hike through stunning volcanic landscapes, or relax on secluded beaches, our tailor-made packages offer the flexibility and freedom to discover the Hawaii of Europe at your own pace. So why wait? Contact us today and let us help you plan an unforgettable trip to the Azores!