Have you ever thought of swimming with wild dolphins?
Picture yourself floating in the middle of the crystal clear, deep blue waters of the Atlantic Ocean while a group of wild dolphins swirls below and all around you: this is swimming with dolphins in the Azores.
Located in the Atlantic between the coasts of Portugal and North America, the Azores are a permanent home and natural point of passage to a variety of dolphin species making the islands one of the world's best places for observing dolphins and whales in their natural habitat. The Azores' winning combination of unique volcanic origins, deep waters off the coast and mild air and sea temperatures from the Gulf Stream make the archipelago the ideal location for visitors to come and spot a wide array of species on the ultimate swimming with dolphins experience.
While swimming with dolphins in the Azores, you'll be close enough to hear and observe these magnificent creatures up close and personal! Swimming along with wild dolphins in their natural environment is a unique experience unlike any other. So, what can you expect on your dolphin adventure?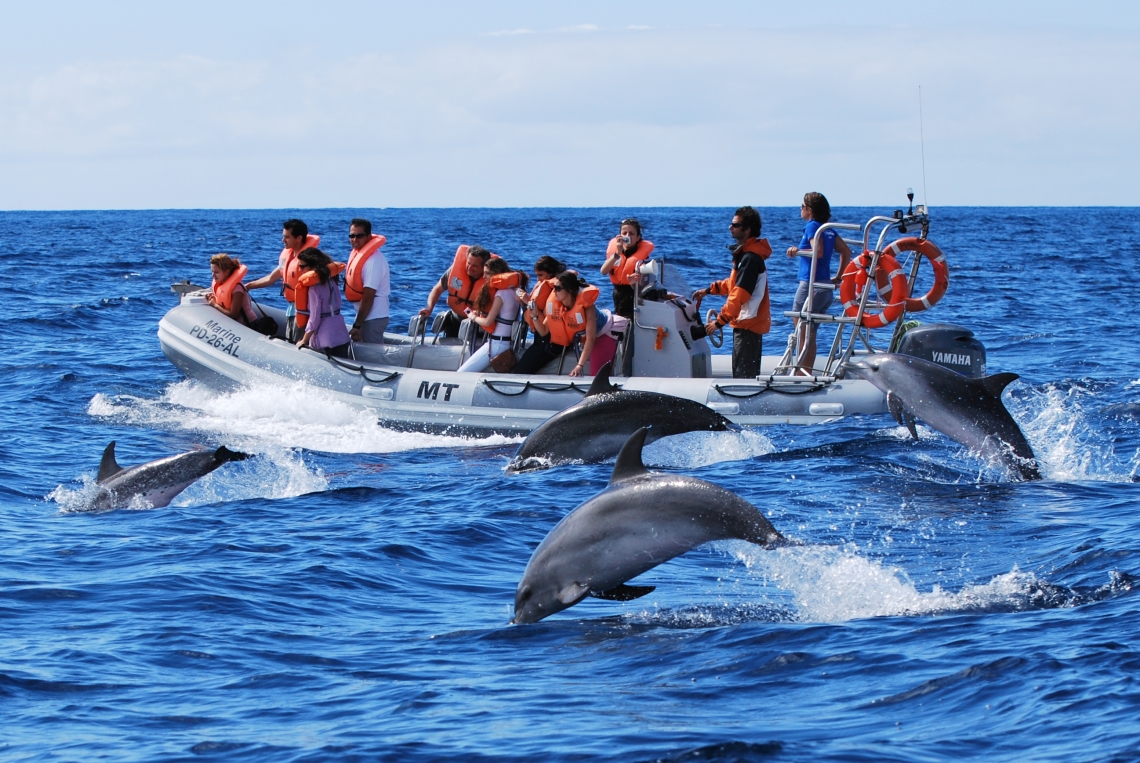 The Experience
When most people hear the phrase "swimming with dolphins", they picture the shallow waters of a beach and dolphins that are trained or accustomed to interacting with humans. In the Azores, you'll be taken out in a zodiac boat a few miles offshore to waters that are several hundred feet deep where you'll be given snorkeling gear to dive right into the mid-Atlantic ocean for an exhilarating experience with wild dolphins! Put your head underwater to hear their whistles and squeaks, and although many are shy, don't be surprised if some approach you out of equal curiosity. But don't worry, tour providers will brief you on safety procedures and what to expect ahead of your trip.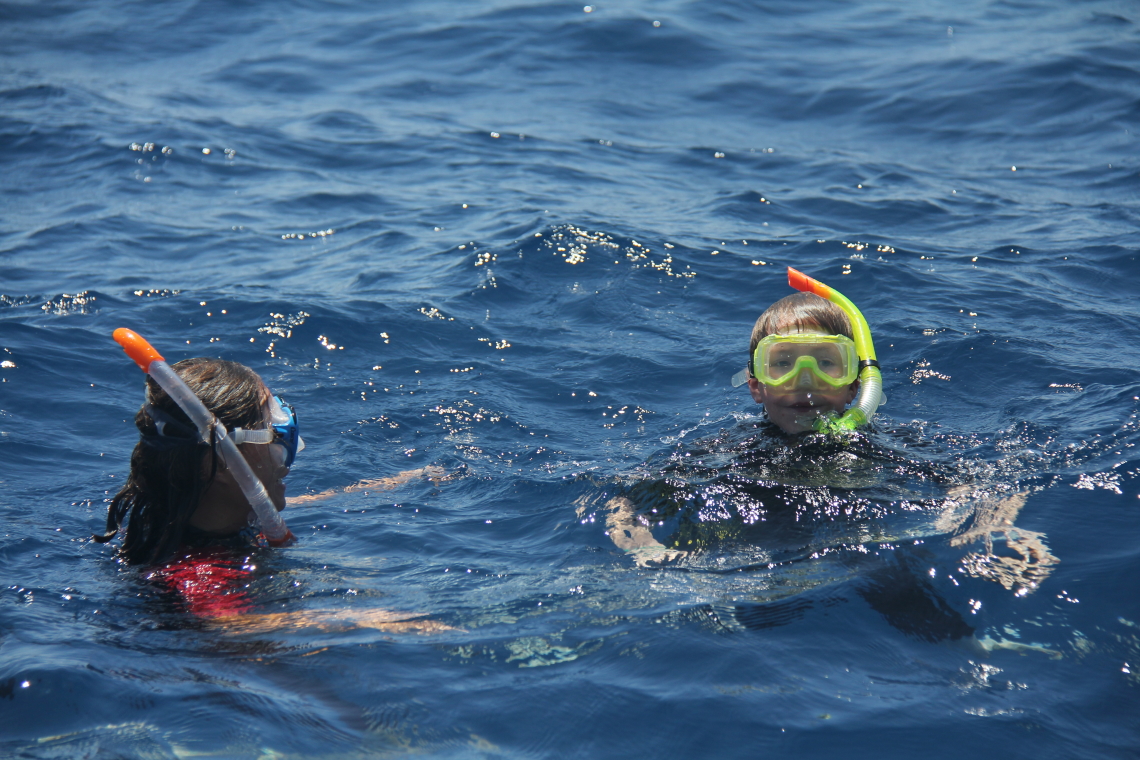 Types of Species
Common Dolphins, Bottlenose Dolphins and Risso's Dolphins call the Azores home year-round. Some other species are migratory visit when they pass through during specific seasons, including Striped Dolphins and Atlantic Spotted Dolphins. The waters around the Azores are also home to many other birds and animals. Visitors to the islands can expect to encounter sea turtles, Manta rays, ocean sunfish, whale sharks and Cory's shearwater, the most abundant seabird in the Azores (with a very distinct call!)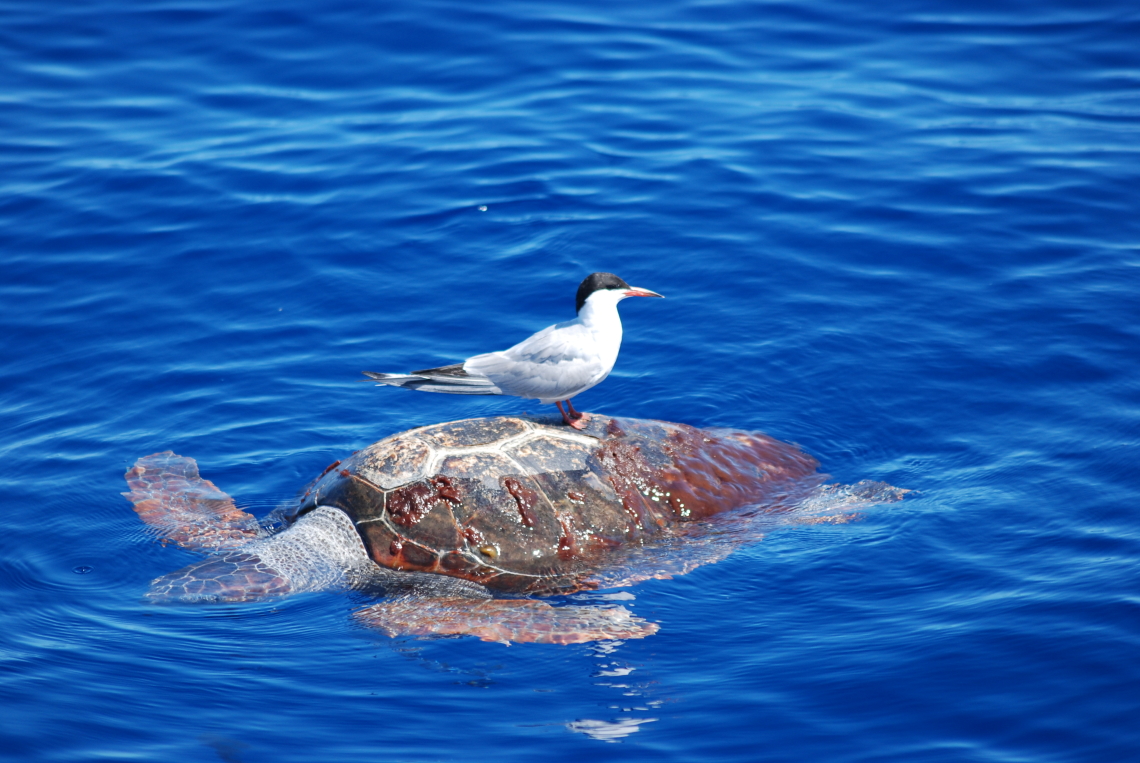 Best Time of the Year
Due to the Azores' mild temperatures year-round and the large number of species that call the archipelago home, it's possible to venture out on an excursion to swim with dolphins any time of the year. No matter what season you choose to come and visit the Azores, you'll always be able to spot some new friends at sea.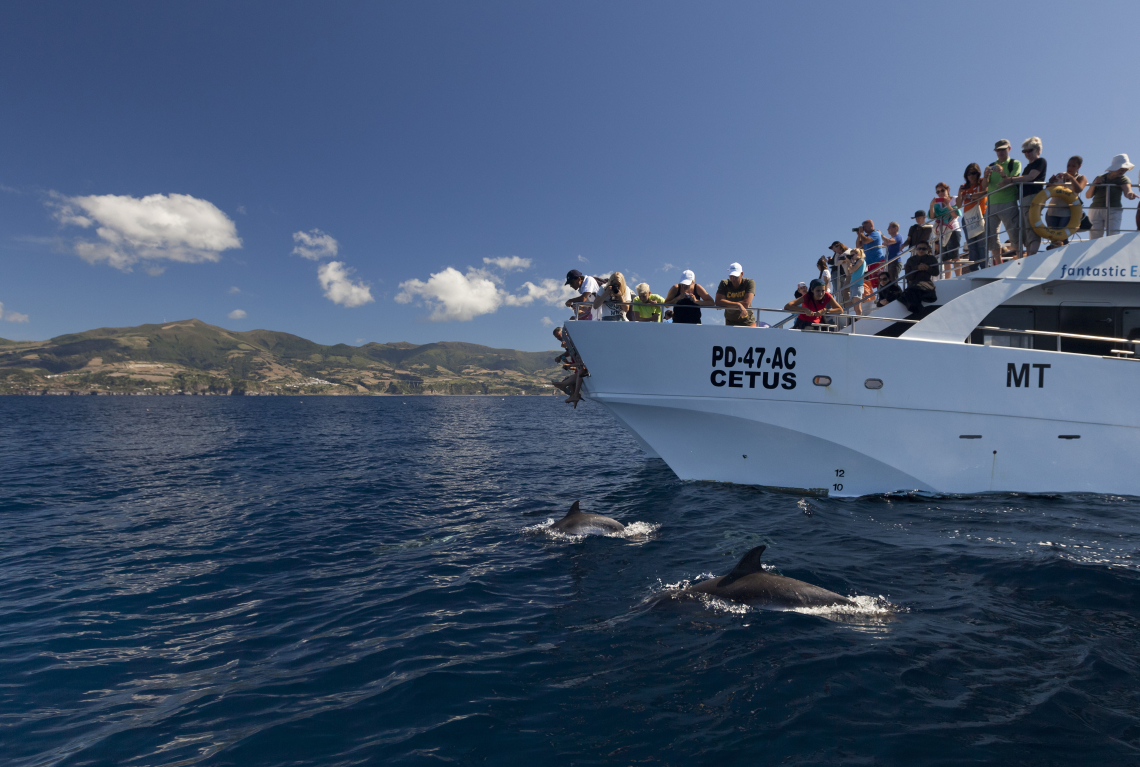 Tips For Your Trip
Swimming with dolphins is permitted in the Azores, but swimming with whales is prohibited
Guidelines set by local environmental agencies forbid touching the wild animals
If you are considering swimming with dolphins during your trip to the Azores, you should be comfortable with swimming in open water in the middle of the ocean
This type of activity is not recommended for young children or those with certain health conditions; check with your tour provider before booking this experience
Most tour providers will include masks, snorkels and wetsuits for this activity, but feel free to bring your own!
Young or old, winter or summer, the Azores is the perfect destination for all who wish to experience the thrill of viewing the mystical mammals of the Atlantic close-up on a swimming with dolphins experience!