The Azores are the vacation destination we all need right now
We don't know about you, but after months of lockdown, confinement and travel bans, the first thing we'll want to do is get outdoors and stretch our legs. With breathtaking unspoiled landscapes, exotic flora, pulsating volcanic activity, and a myriad of dazzling sights at every corner, the Azores are the must-visit exotic destination of Europe.
Here's our list of top 13 attractions that make the Azores worth visiting: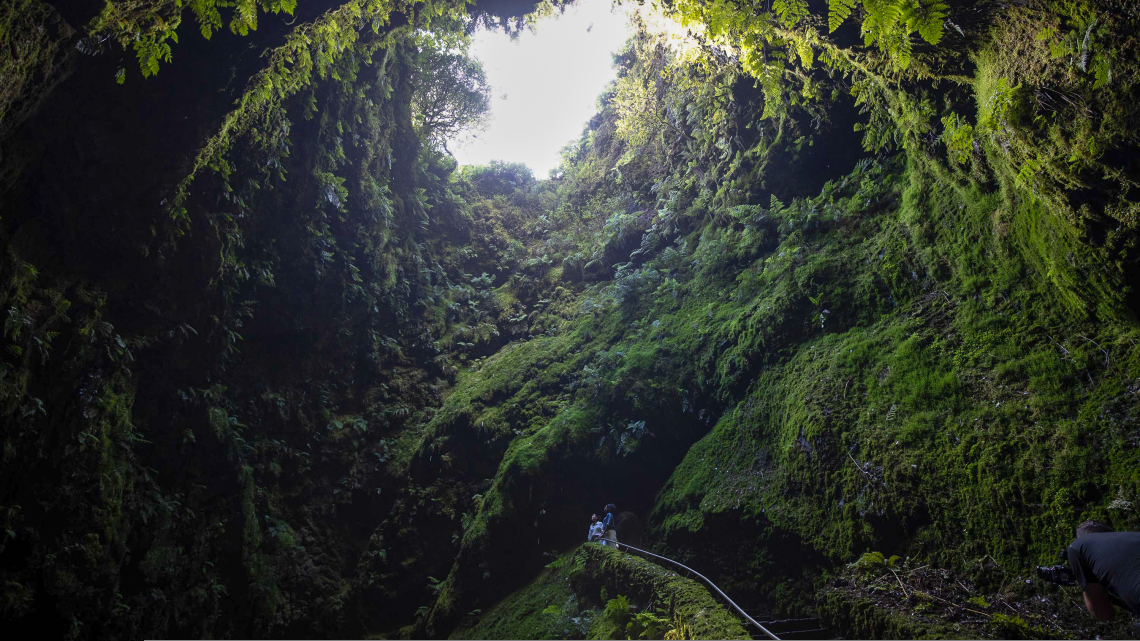 1. Algar do Carvão in Terceira Island
Descend 100m (328ft) down into an ancient lava tube and enter an extinct volcano. The Azores are one of the only places in the world where you can visit the inside of a volcano! Visit Terceira Island if you're up for an inner-Earth, one-of-a-kind experience.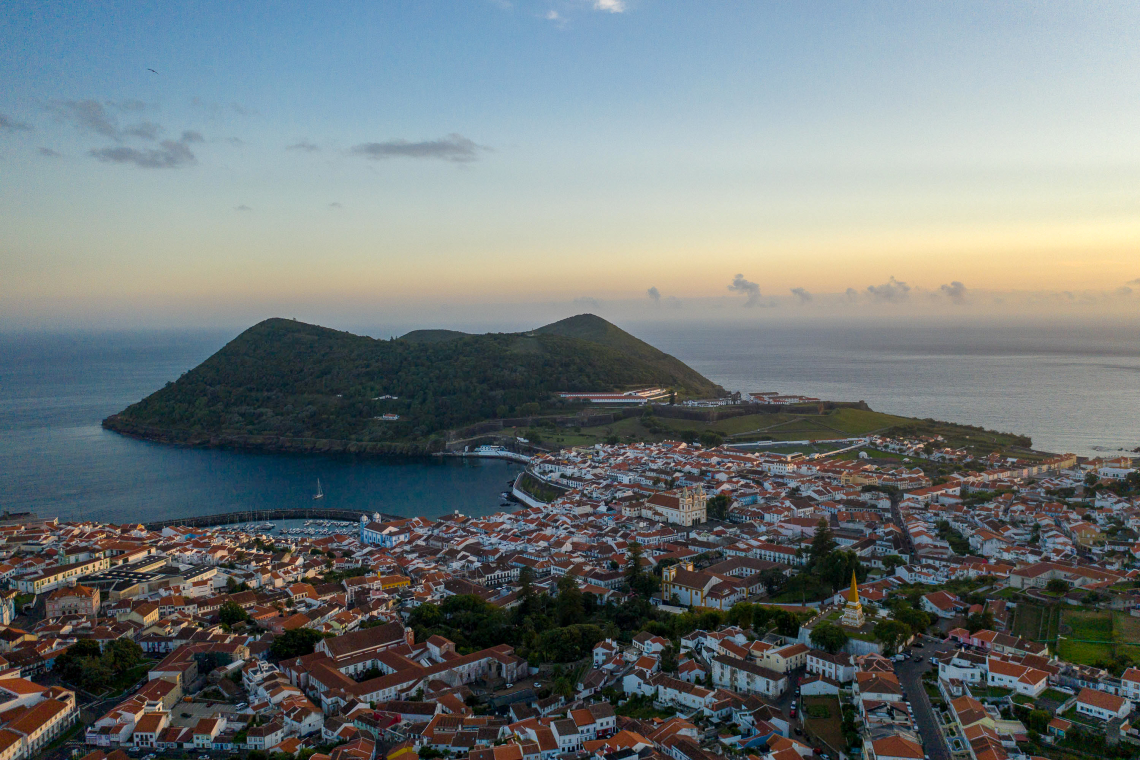 2. Angra do Heroísmo in Terceira Island
The capital city of Terceira, Angra do Heroísmo is the oldest city in the Azores chock full of gorgeous architecture, charming, colorful streets and friendly locals. Explore the hidden gems of this port city and you'll quickly discover why UNESCO named it a World Heritage Site.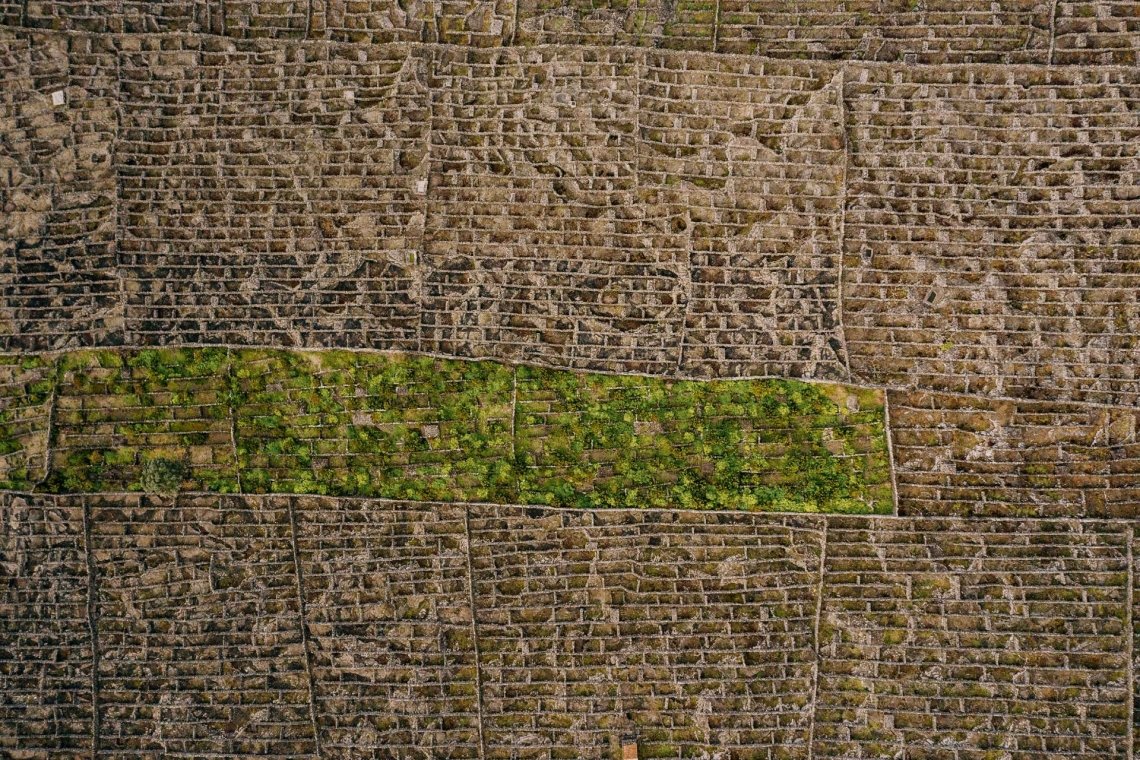 3. Pico's Vineyard Landscape
Pico's historical Criação Velha vineyards have been classified as a UNESCO World Heritage Site since 2004, covering 987 hectares of land on the second largest island of the Azores archipelago. The classified area is described as a Cultural Landscape and includes a remarkable pattern of linear stone-walls parallel and perpendicular to the coastline - known as currais - where the vines are cultivated on black lava soil.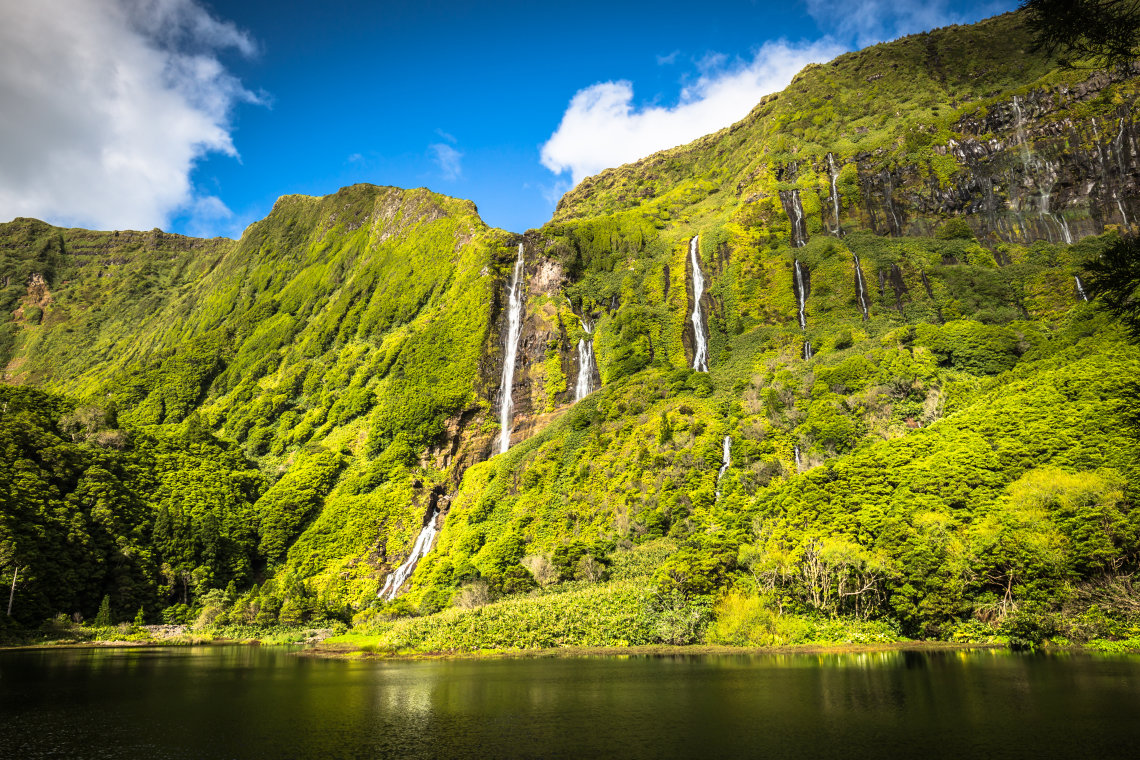 4. Biosphere Reserves
The degree of isolation of the islands, their relief and the special geological characteristics are all factor contributing to the creation of diverse endemic species, like those found in the laurissilva forest. About 13% of the total area of the Region is protected. Corvo, Graciosa and Flores Islands are all UNESCO Biosphere Reserves, as well as São Jorge Island's unique fajãs all over its north and south coastline.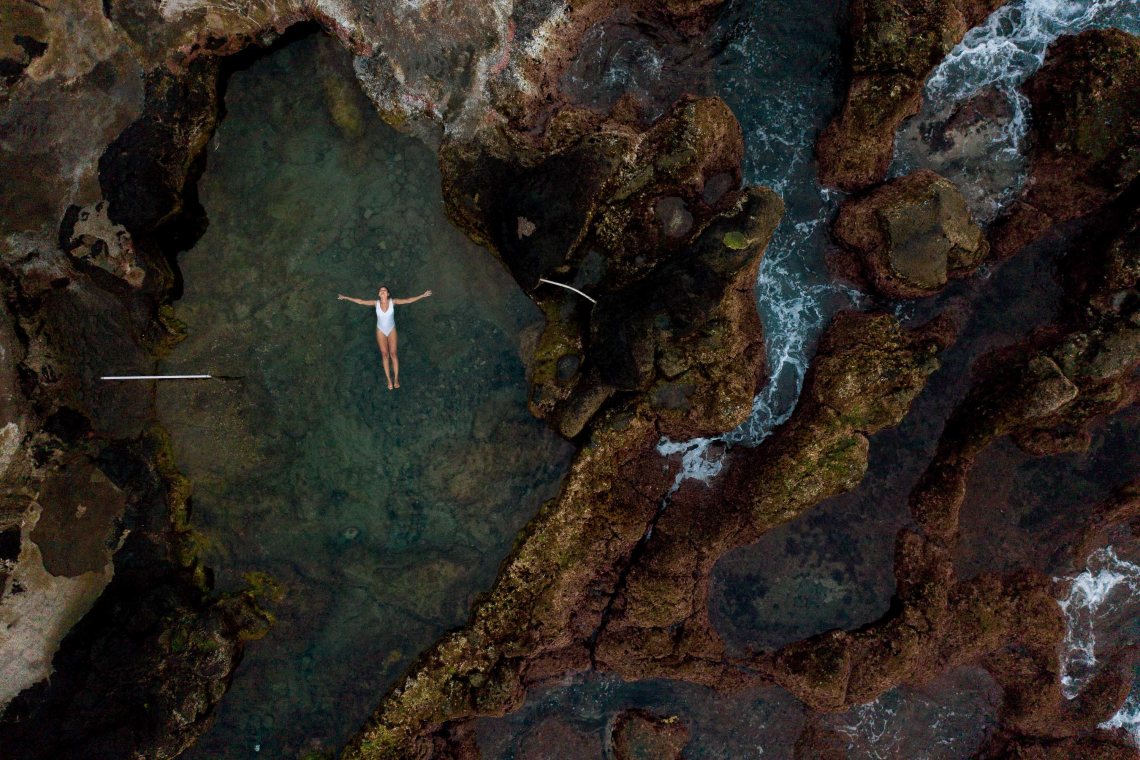 5. Natural Swimming Pools
The Azores' natural swimming pools and black sand beaches are the perfect complement to the lush, verdant landscapes of these islands. Many of the islands boast long stretches of black and gray sand beaches, but the truly unique gems of these islands are their natural ocean pools. Formed by rocky lava formations along the coast, the natural pools of the Azores are the perfect place to swim, snorkel or relax.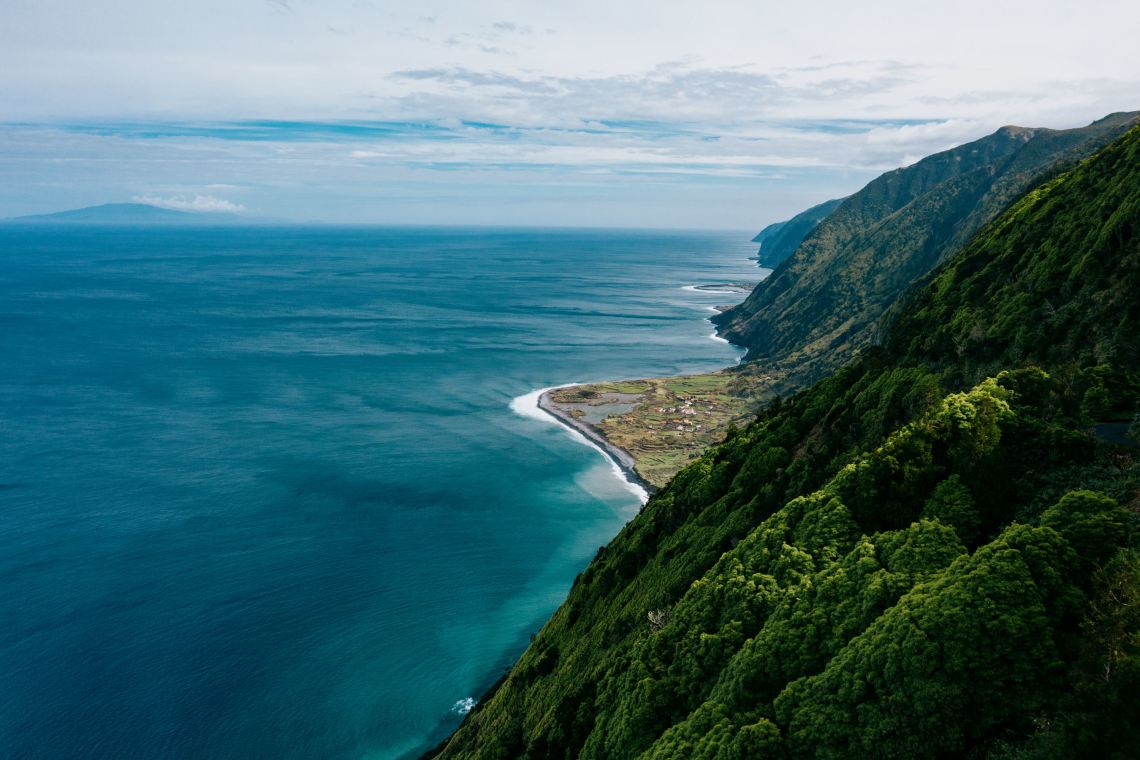 6. Fajãs of São Jorge
From the Fajã da Caldeira de Santo Cristo, to the Fajã dos Cubres and Fajã do Ouvidor, you'll find it hard to resist falling in love with the stunning fajãs of São Jorge Island. São Jorge Island is home to more than 20 fajãs where you can surf, have tasty local clams, swim in natural pools, go hiking and take in the serenity of these coastal plains.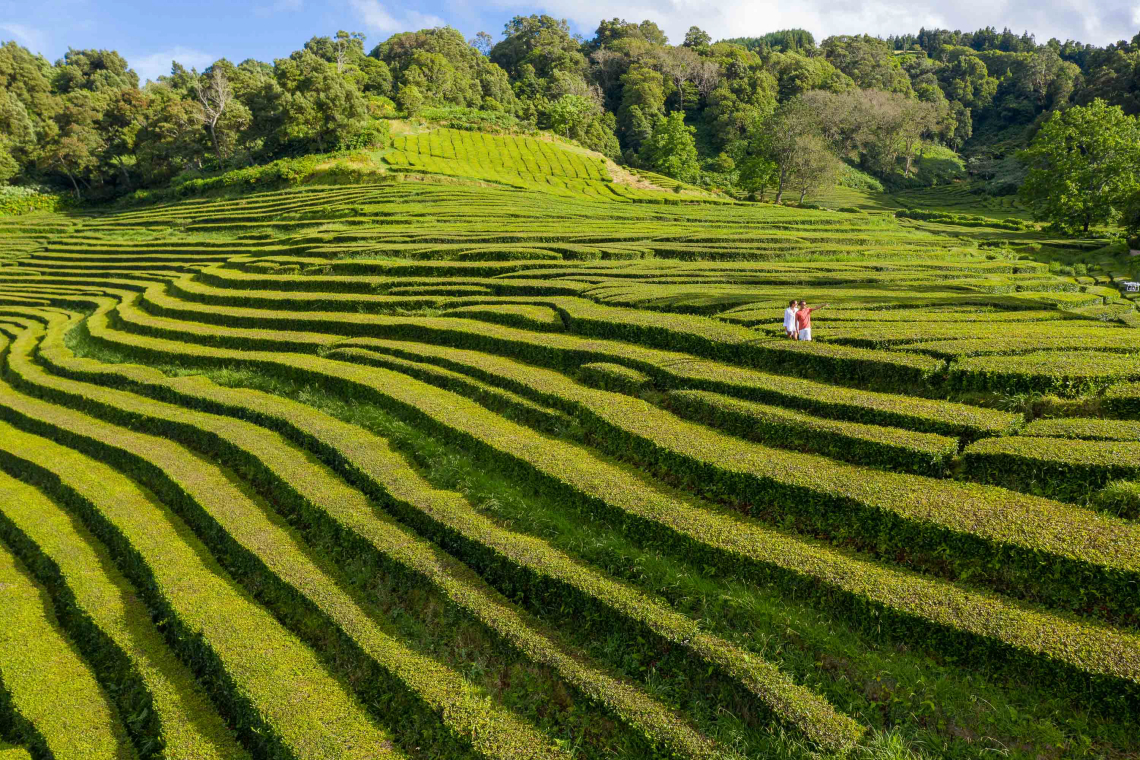 7. Tea Plantations in São Miguel Island
One of the most unique things about São Miguel Island is the fact that it's home to Europe's only industrial tea plantations, and there are two of them here! Gorreana tea factory opened its doors in 1883, which makes it Europe's oldest and longest running tea factory. Just 5 minutes down the road you'll find the Porto Formoso Tea Factory, a working museum keen on preserving the memories and history of tea production in the Azores through its guided tours. Both factories produce and export tea locally and internationally, and guests are invited to take a stroll through the tea fields before enjoying a hot cup overlooking the gorgeous views.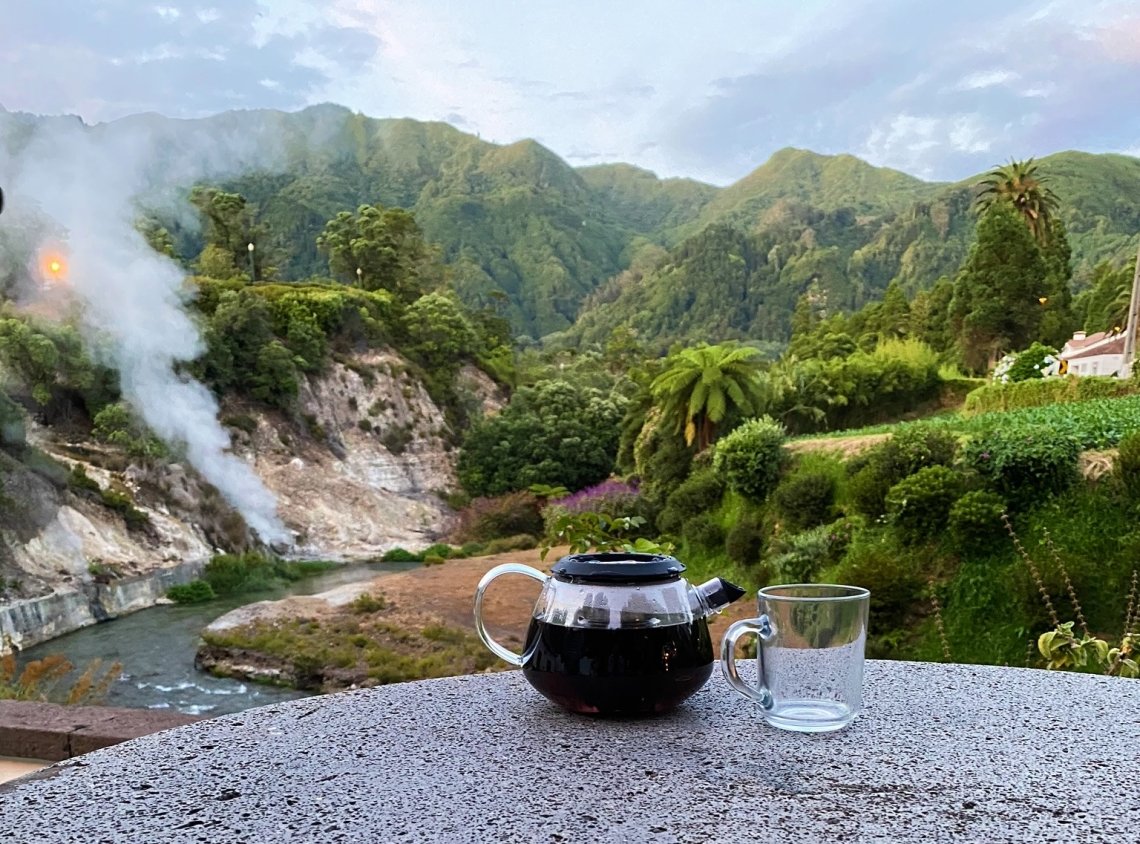 8. Purple Tea
São Miguel Island is home to mineral-rich hot springs that turn your green tea purple! At Chalet da Tia Mercês in Furnas you can enjoy a fresh, hot cup of green tea, complete with a history and chemistry lesson. This former historic bathhouse is now a cafe that serves up a wide variety of regional snacks, teas, coffees, wines and spirits from all over the Azores. Stop by for a taste of all 9 islands.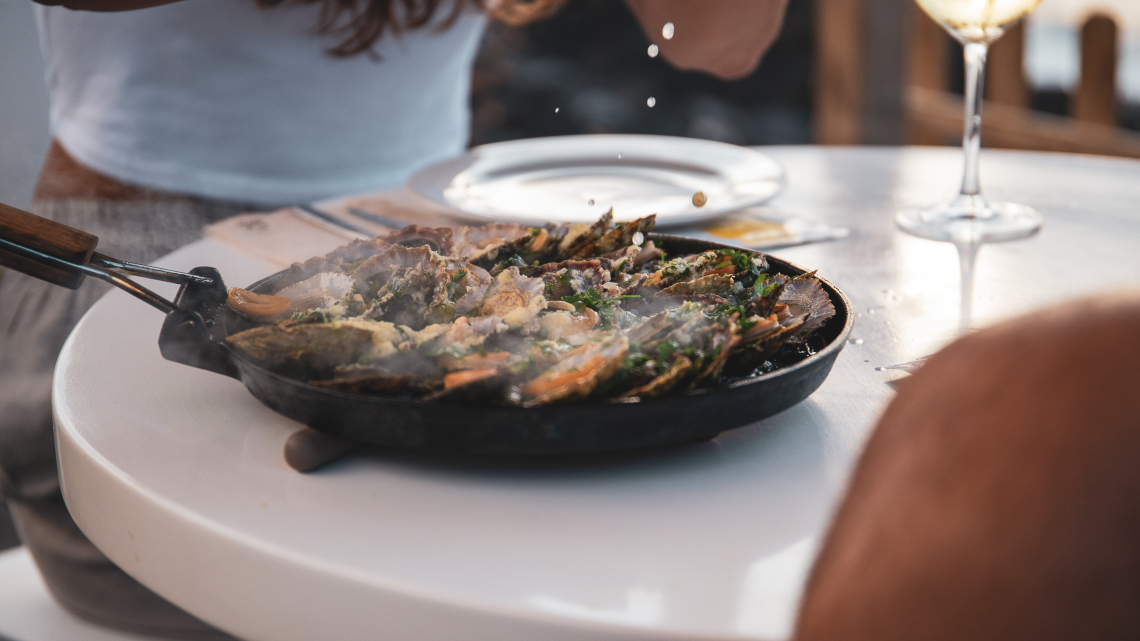 9. The Food
There are three things you should know about food in the Azores: it's always fresh, it comes in generous portions, and it comes with a low price tag. From typical Queijadas to the iconic Azorean pineapple, there is a wide range of local delicacies for you to try. For our full list of must-try, essential dishes, check out our article on the delicious food of the Azores.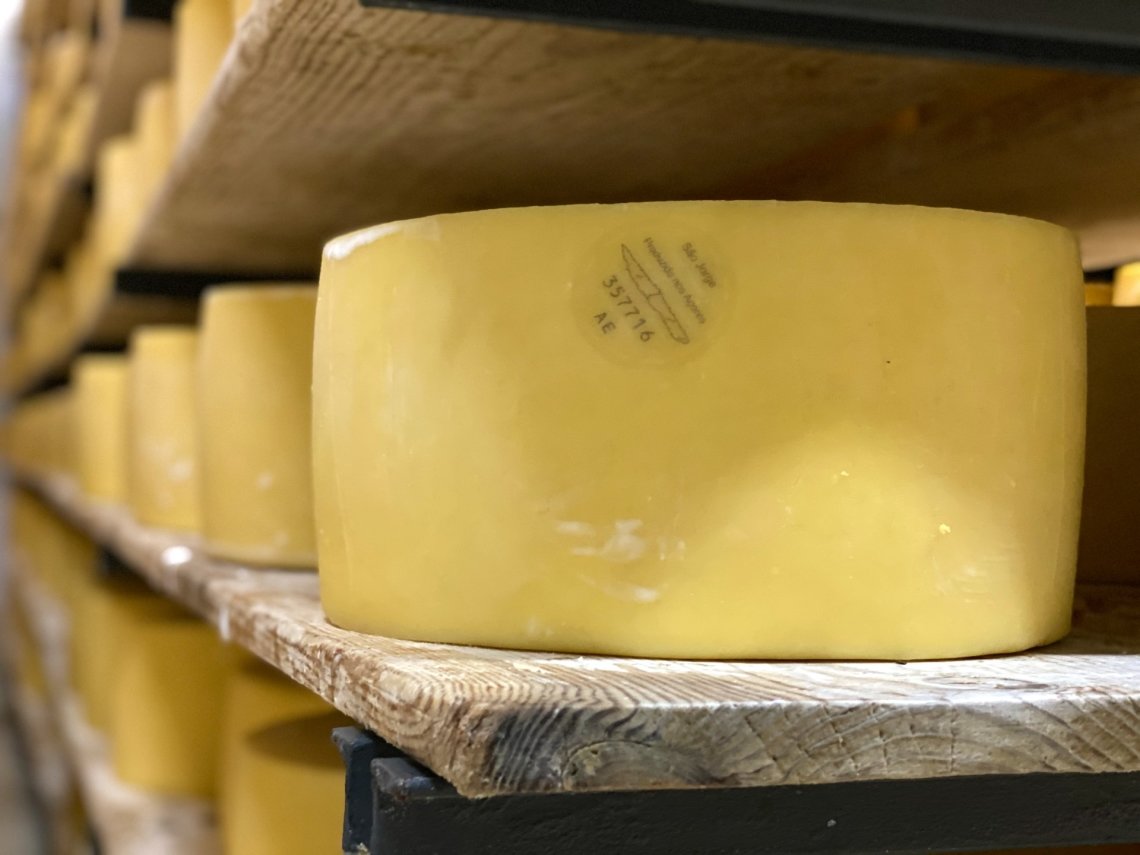 10. São Jorge Cheese
São Jorge Cheese is a tangy, semi-hard, raw cow's milk cheese made on the island of São Jorge. It has a particular flavor and aroma, with a slightly spicy taste that is not found in another cheese. Because of its importance, São Jorge Island is often called 'The Island of Cheese'. The cheese is so good, it has a Protected Geographical Status (DOP) certification, given only to food products of particularly high quality that are also an important part of local tradition.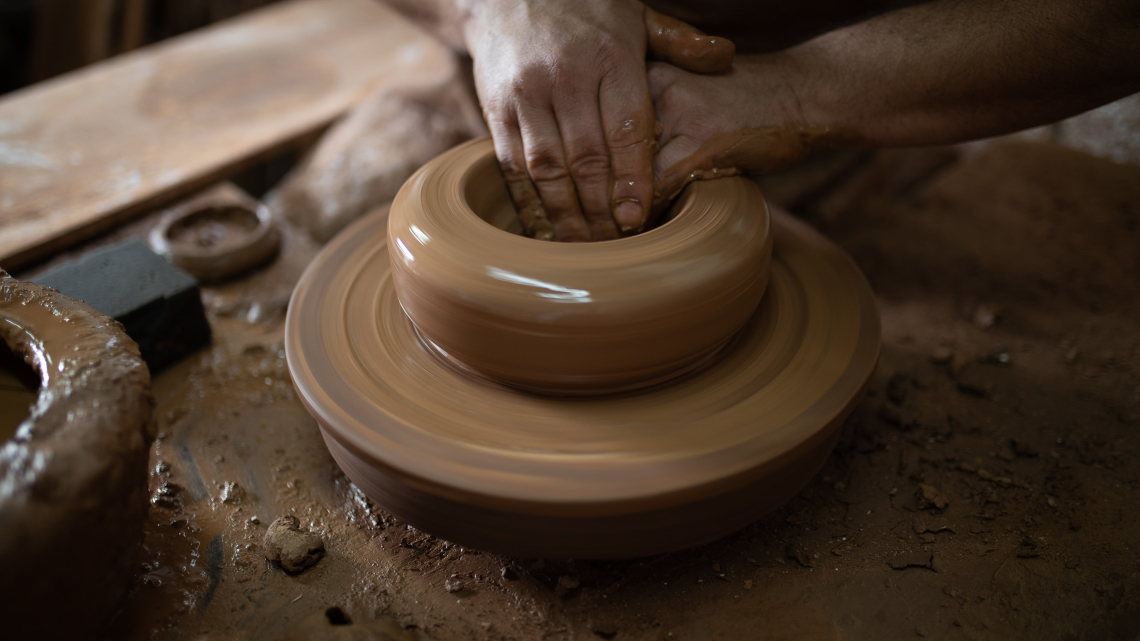 11. History and Culture
Over the years, the volcanic archipelago's culture has been crafted from Portuguese traditions and its own proud regional identity. Religion remains at the heart of the Azores island culture, with festivals and celebrations dominating the calendar, in addition to retaining traditional cooking techniques and celebrations of their whaling and agricultural past. Azoreans proudly celebrate their individual style of cuisine, music, and politics, as well as the unique influences of the many people and cultures that have passed through these islands throughout history.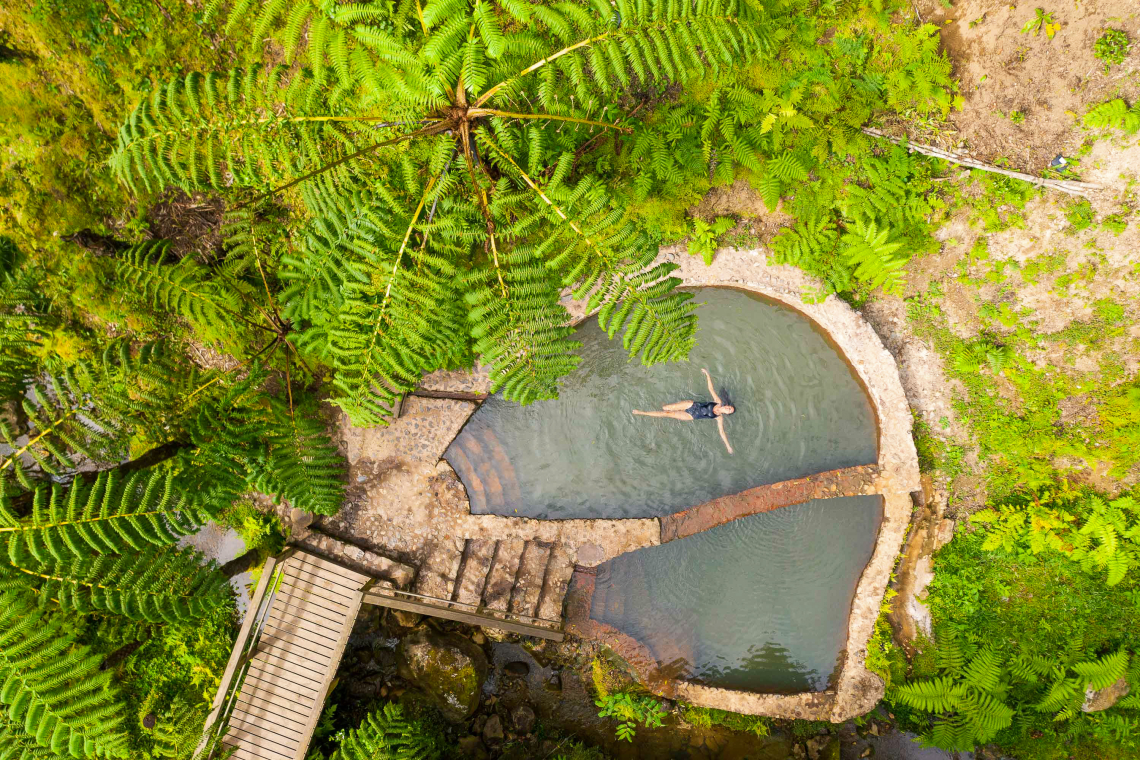 12. Hot Springs of the Azores
If you're looking for a vacation destination where there's a lot more to do than sightseeing, then the Azores might just be the destination you didn't know you were looking for. Being located in the middle of the Atlantic brings unpredictable weather no matter the season; but no matter the forecast, visitors and locals alike can enjoy the thermal pools of the Azores any time of year.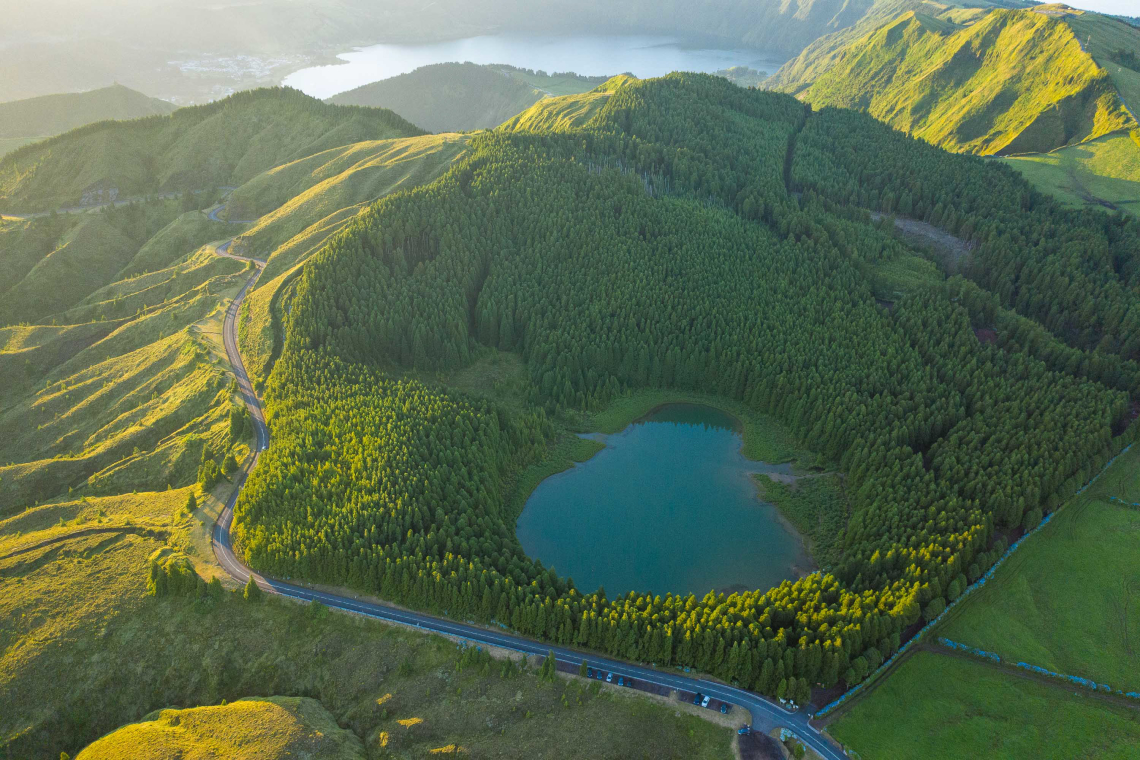 13. Craters and Lakes
The volcanic origins of the Azores have left their mark on these islands in the most beautiful ways. Visitors will be awestruck by the dozens of ancient craters, caldeiras, lakes and lagoons that cover these islands. The emblematic posterchild of the Azores' crater lakes are the gorgeous blue and green twin lagoons of Sete Cidades on São Miguel Island, but don't end your tour here! There are dazzling craters and lagoons on all 9 islands of the Azores, just waiting to be discovered.