Top 5 Major Reasons Why the Azores are Europe's Hawaii
If you asked anyone to close their eyes and think of their ideal island paradise, chances are they're going to immediately respond "Hawaii!" whether they have been there or not. But what if someone told you about an equally dreamy destination, very similar to Hawaii but also offering several special things that the Aloha State doesn't have, that is located just 5 hours from the east coast of the US?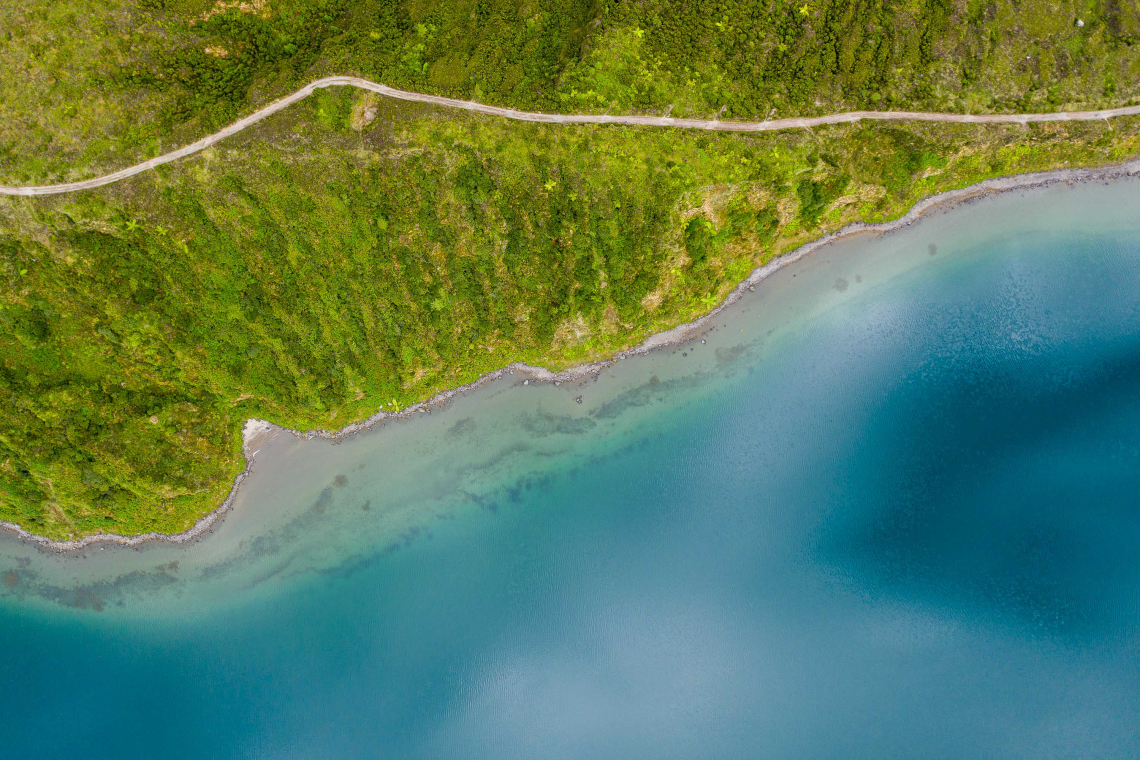 This idyllic Eden is known as the Azores Islands, and the price tag for a vacation to this island paradise in the middle of the Atlantic? It's well within reach and a fraction of the cost of a vacation to Hawaii.
Consider the Azores as Europe's other-worldly alternative to Hawaii. Hawaii 2.0, if you will, as the Azores—a stunning island archipelago off the coast of Portugal—not only have the same charms that have made the Aloha State so adored among travelers, but even surpasses the Pacific frontrunner in myriad ways.
From the most beautiful beaches that beckon you to bask for hours in the sunshine to miles upon miles of scenic nature trails and hikes that will uplift your spirit and cause your soul to soar, and gourmet food and wine options that you simply cannot find anywhere else on earth, the Azores not only matches Hawaii par for par but is perfectly poised to become the world's new island gold standard.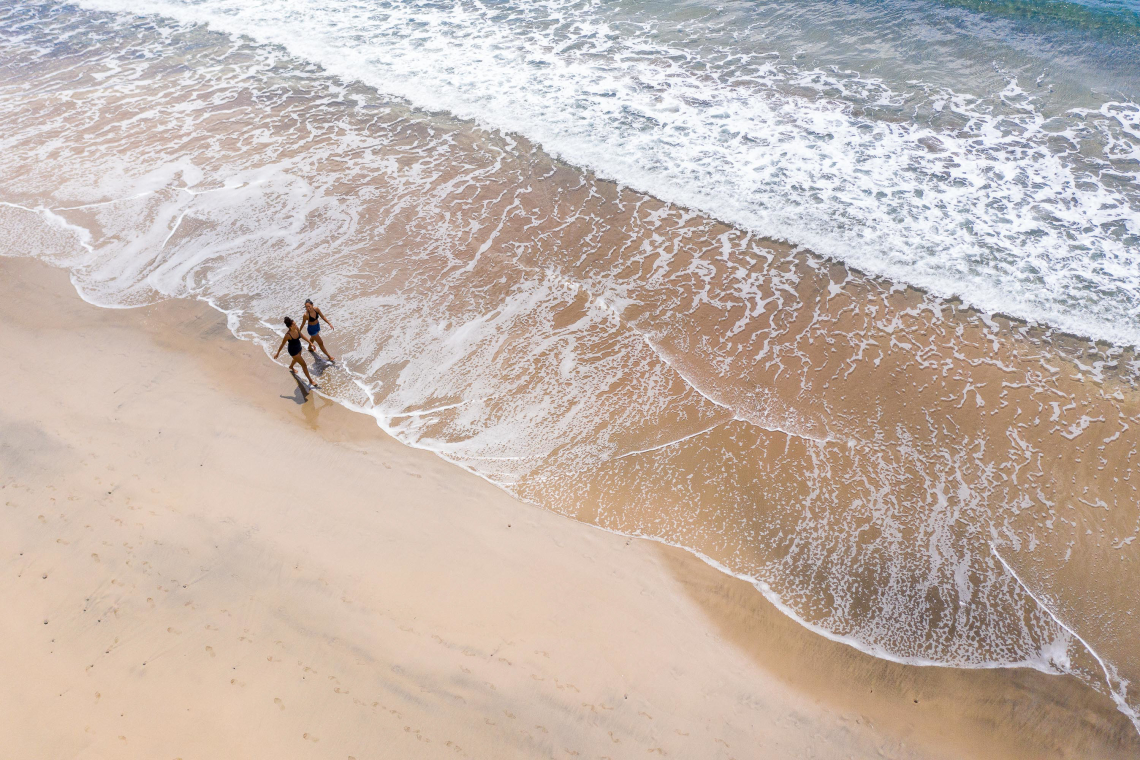 Beyond Beautiful Beaches and Brilliant Surf: Unveiling an Unforgettable Coastal Experience
Just like Hawaii, the Azores offer visitors captivating coastlines dotted by sun-dappled beaches and stunning shores. But one major thing that visitors won't find in this Portuguese paradise are throngs of tourists, crammed together and rivaling one another for a small patch of sand; or surfers en masse, paddling side-by-side just hoping to be the lucky one to snatch that prized wave before their neighbor drops in (literally).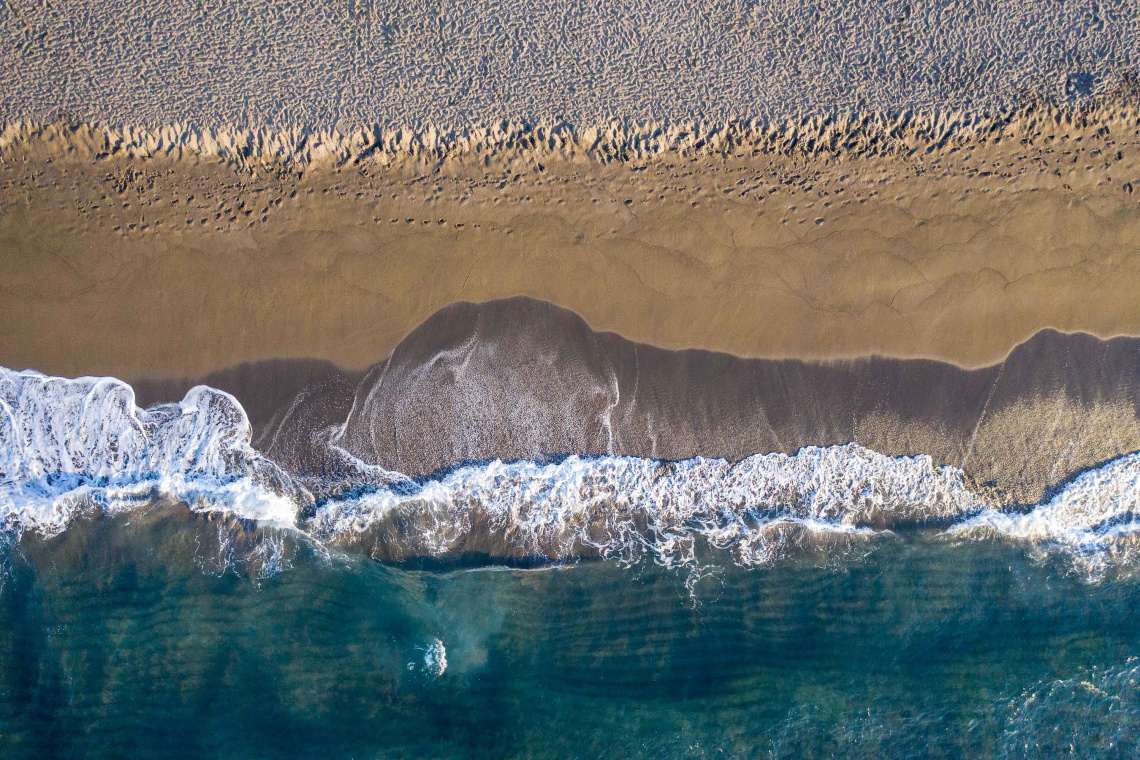 The Azores invites you, sun worshippers, to come to bask in the beauty of its beaches—spread that towel out as wide as you want, relax, and soak up the peace and quiet uninterrupted. For you surfers, paddle out unhurried and without care, knowing if one wave passes, there will be plenty more—and all yours.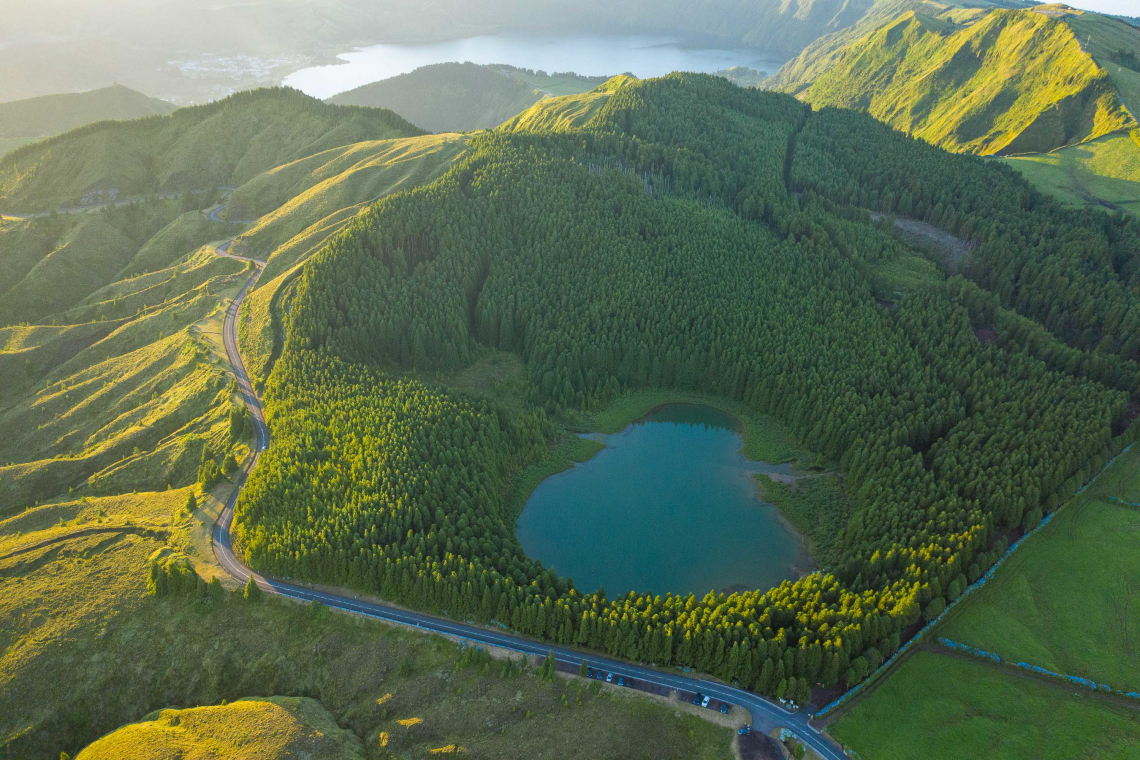 Wondrous Waterfalls, with Lagoons and Hot Springs to Spare
Just like Hawaii, the Azores features wildly enchanting waterfalls—almost too numerous to mention. But the Azores up the ante by providing visitors with not only the option of enjoying cascading fairytale falls but also perusing lovely lagoons and luxurious volcanic hot springs where they can soak in warm, naturally heated waters that soothe the soul and refresh the spirit. The Azores' unique location and topical landscape—the islands themselves resting on an active volcano—afford them the amazing opportunity to offer visitors experiences unlike any other destination, such as soaking in waters heated by the volcano—waters said to have healing properties far too numerous to mention.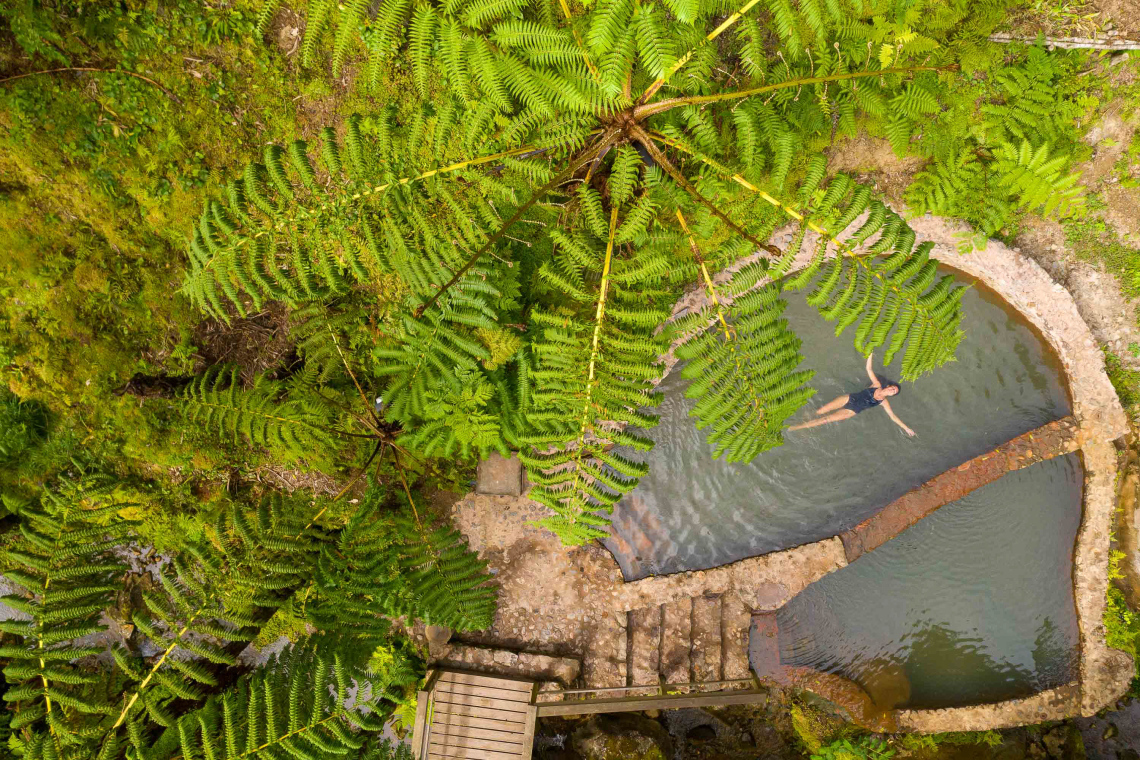 In fact, some of the island archipelago's best-known hot springs have spa facilities on site that rival even Europes's most swanky five-star resort spas, allowing you to indulge every one of your senses amid tropical landscapes, natural wonders, elite pampering concierge services, and much more. Among the Azores many options include to experience these heavenly hot springs for yourself include the famed Parque Terra Nostra and Poça da Dona Beija located in Furnas on Sao Miguel, Caldeira Velha found on the slope of picturesque Lagoa do Fogo, and Spa of Ferraria, just to name a few.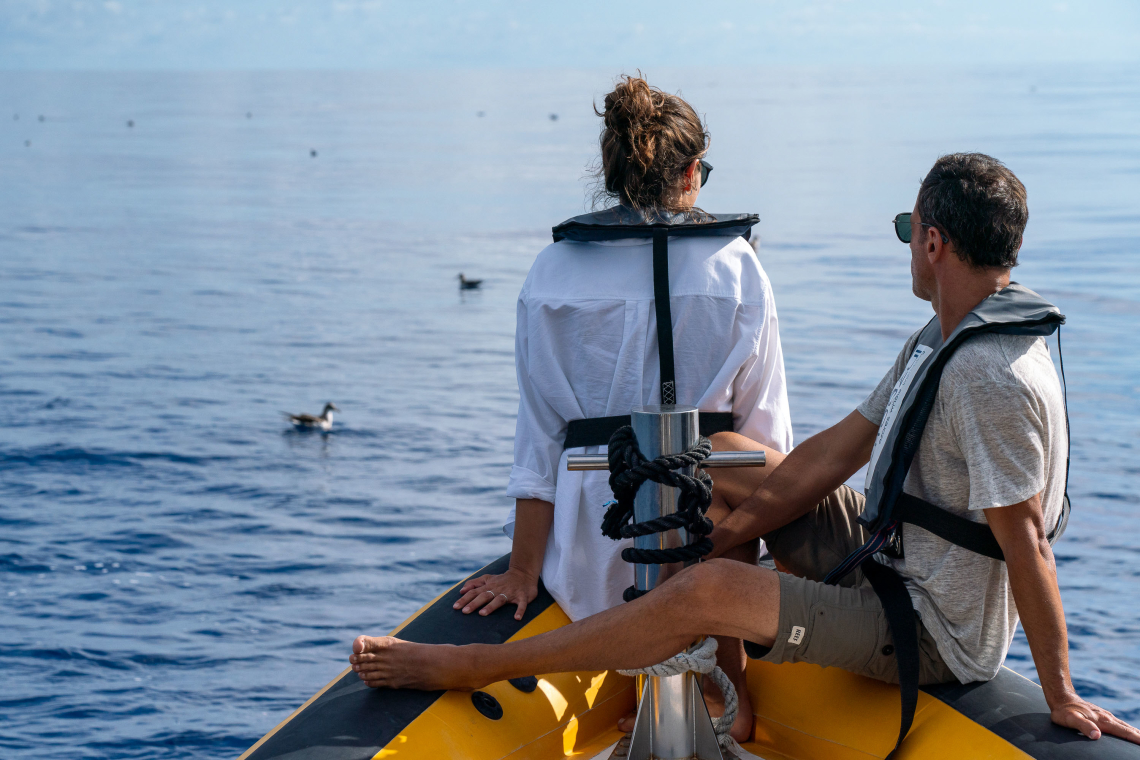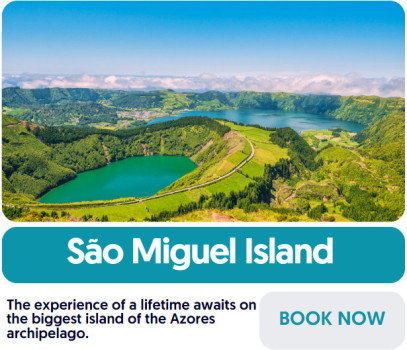 Are you already in love with the Azores? Take a look at our stress-free packages that allow you to book your ultimate island adventure. All our packages are carefully curated by our team of local Azorean Experts so that you don't need to worry about any details – just enjoy your trip!

Outdoor Adventure, Above and Beyond Basic Hiking
Hawaii is known to attract active travelers—those who love outdoor adventures and adore exploring the great outdoors while on their vacations. Just as Hawaii offers great hiking, the Azores also boasts near-endless trails spanning some of the most remarkable and breathtaking terrain imaginable. In fact, the islands are becoming more and more famous for several hiking treasures, including the nature jaunts of Vista do Rei, Grená Pico do Ferro, and Lagoa de Fogo—all of which offer mind-blowing views throughout the entire trek.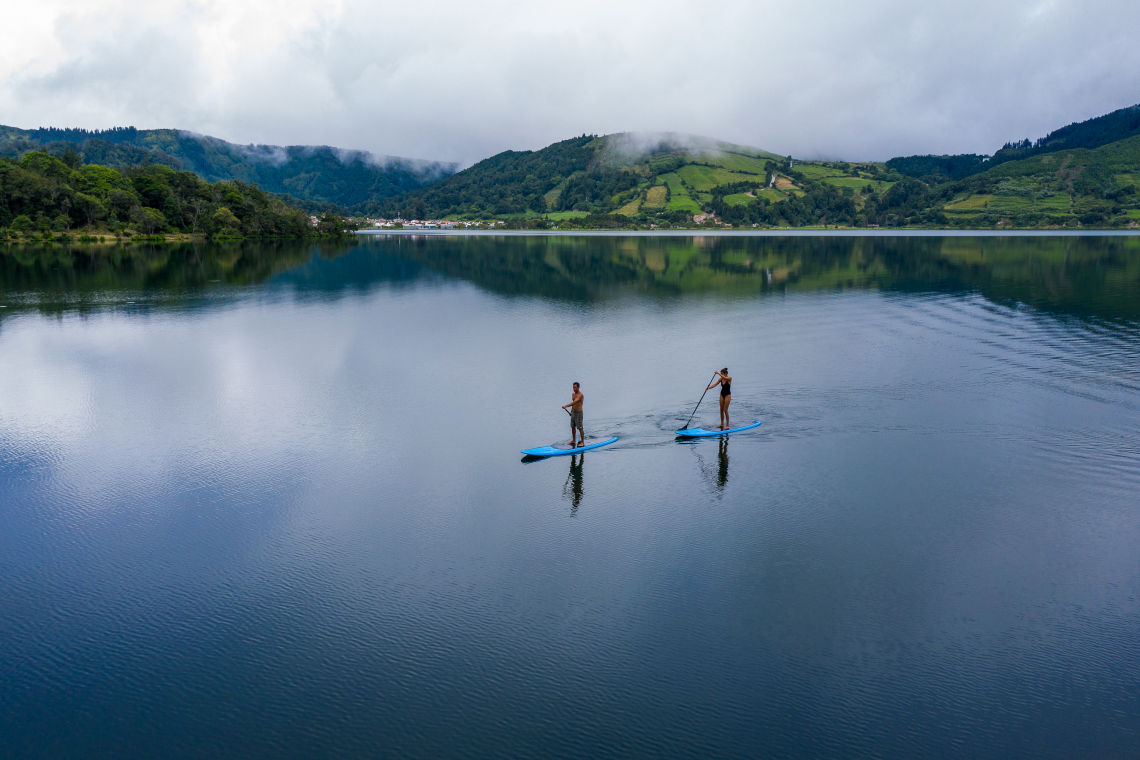 But hiking is not the only unforgettable outdoor adventure the Azores offers, as visitors to its sparkling shores can also avail themselves of canyoning excursions, paragliding opportunities, ATV and Jeep tours, and even sailing and fishing excursions for the nautical-minded outdoor enthusiasts. There's simply no shortage of fun in the sun you can have in the Azores, and at about half the price—if not even less—than what exploring other popular island locales would cost you. And an added bonus to enjoying all of these outside options in the Azores? The mild and temperate weather found in these Portuguese islands allows you to explore all year round, without running into sweltering temperatures that can make hiking or other adventures far less enjoyable.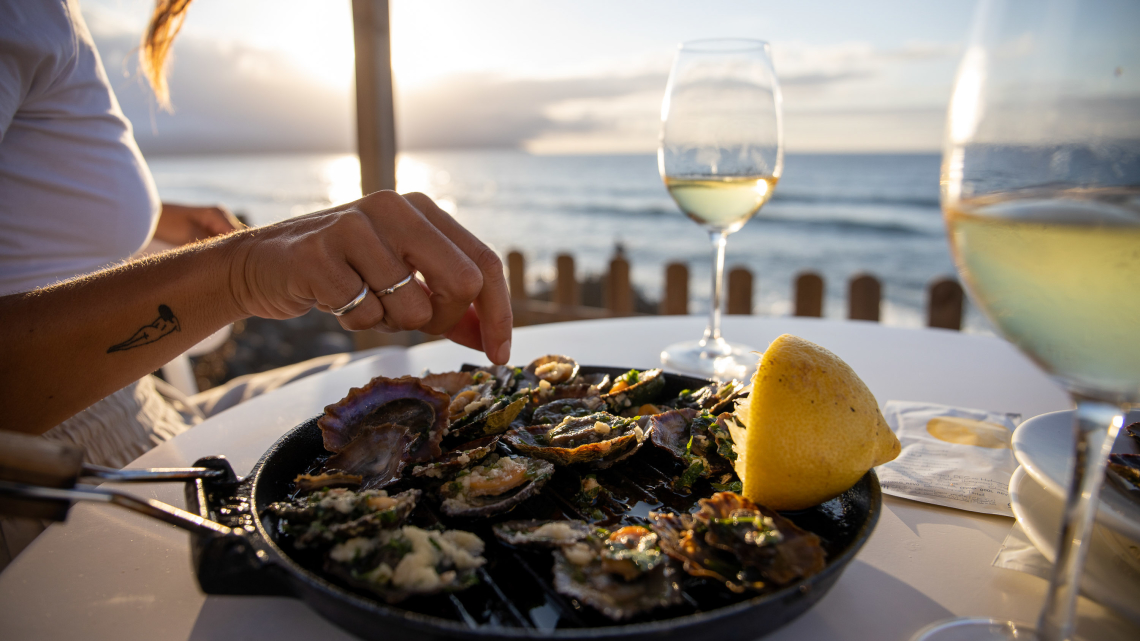 Savor the Essence of Gourmet Cuisine in The Azores
Just as Hawaii boasts excellent and unique cuisine, the Azores offers visitors equally delicious and dazzling dining options. This amazing island archipelago actually embraces its own signature local fare that is not only found only in the Azores but also has placed this little Eden in the Atlantic on the map for its unmatched flavor and flair. For example, not only is the Azores famed for their indigenous locally made cheeses (Sao Jorge cheese tops the list), but the islands are also the only place you can go to have your meal made in an active volcanic natural oven, right before your eyes! Known as Cozido das Furnas, this Azorean dish is a hearty homemade stew that is lowered into the ground to be cooked by the natural sizzling heat of the volcano, resulting in a mouthwatering concoction that can best be described as a hearty and ultra-satisfying comfort food fiesta in your mouth.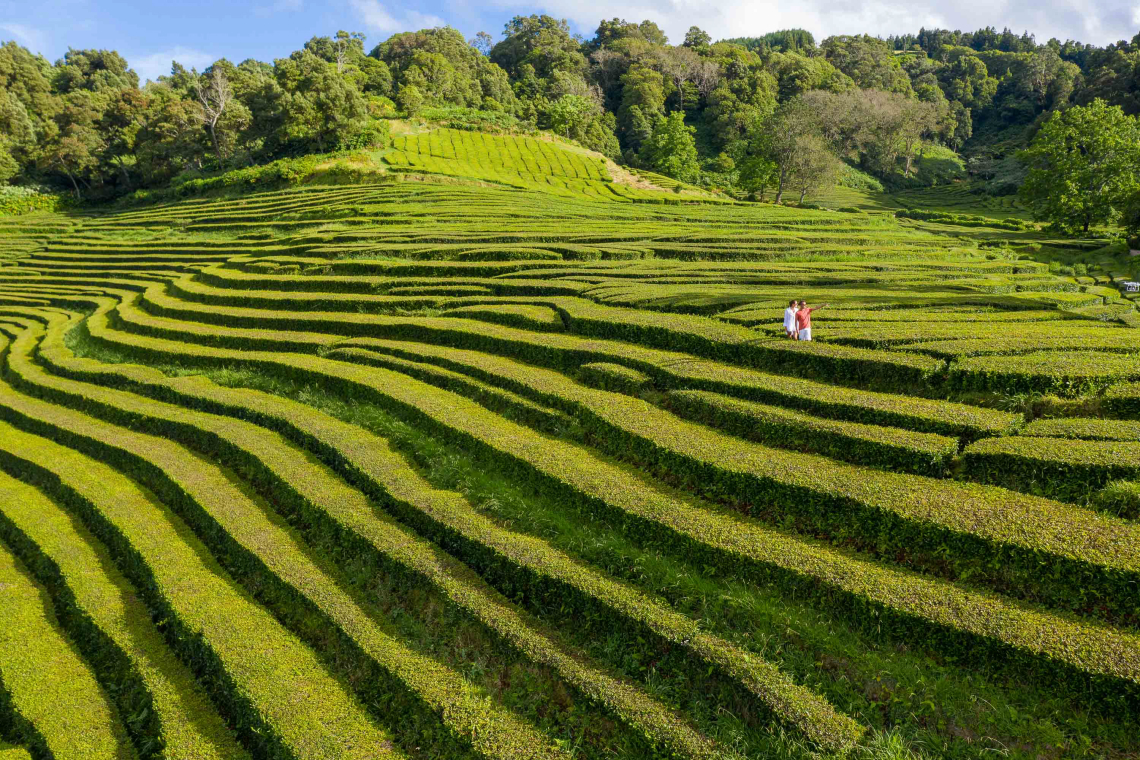 Need more tidbits to tempt your palate? The Azores also offers locally grown wine that will even please the pickiest of Epicurean elites. Try the pineapple wine for a unique sip, infused with the golden fruits the islands are famous for and sure to satisfy even the savviest sommelier. For those with a sweet tooth, Queijadas da Dona Amélia—a delicacy made with eggs, honey, cinnamon, and island corn flour and then dusted with confectioner's sugar—will be right up your alley. The delicious list goes on, but we've at least given you a taste of what you can expect in this Portuguese paradise.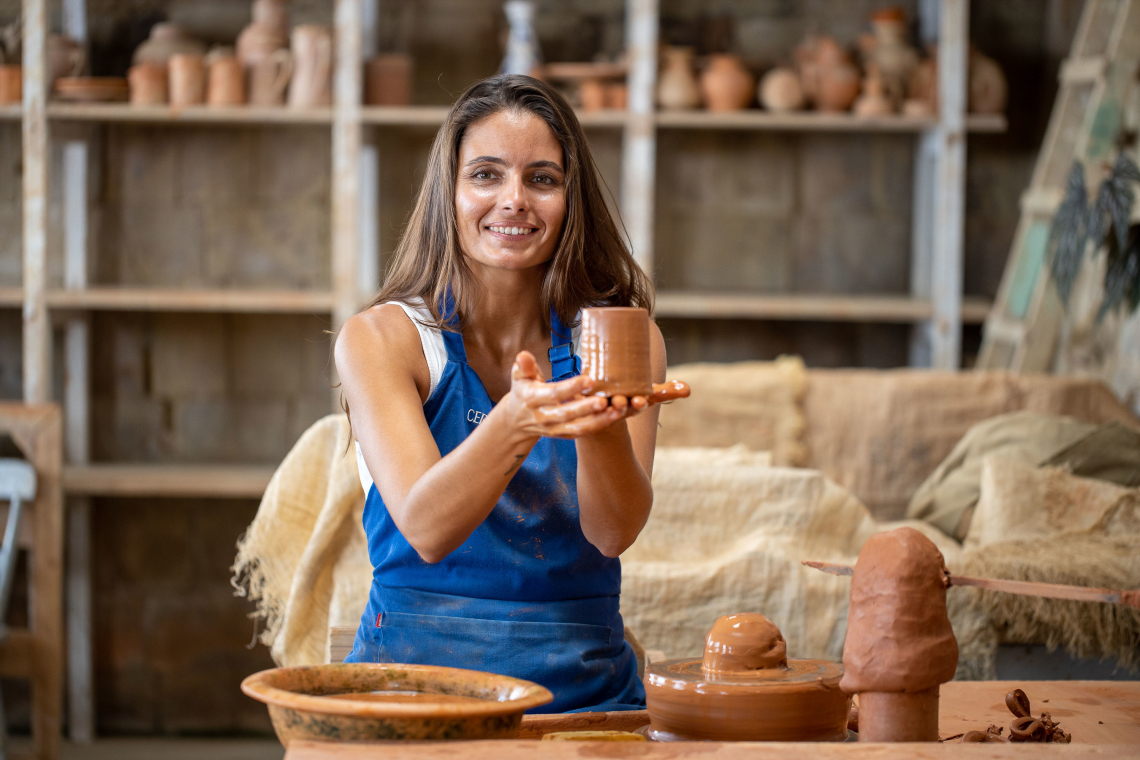 A Unique and Captivating Island Culture
Just as Hawaii has an intriguing Polynesian-rooted culture, the Azores has an equally fascinating and uniquely captivating culture. Its origin story is remarkable and lively, marked by a deeply rooted history filled with tales of intrigue, including Christopher Columbus and the Santa Maria, strong-hearted settlers from Portugal, France, and even Spain fearlessly farming new and strange lands, whale hunters, military men, and even swash-buckling pirates determined to swoop in and sneak away with the (un)fair share of the island's enviable spoils of commerce.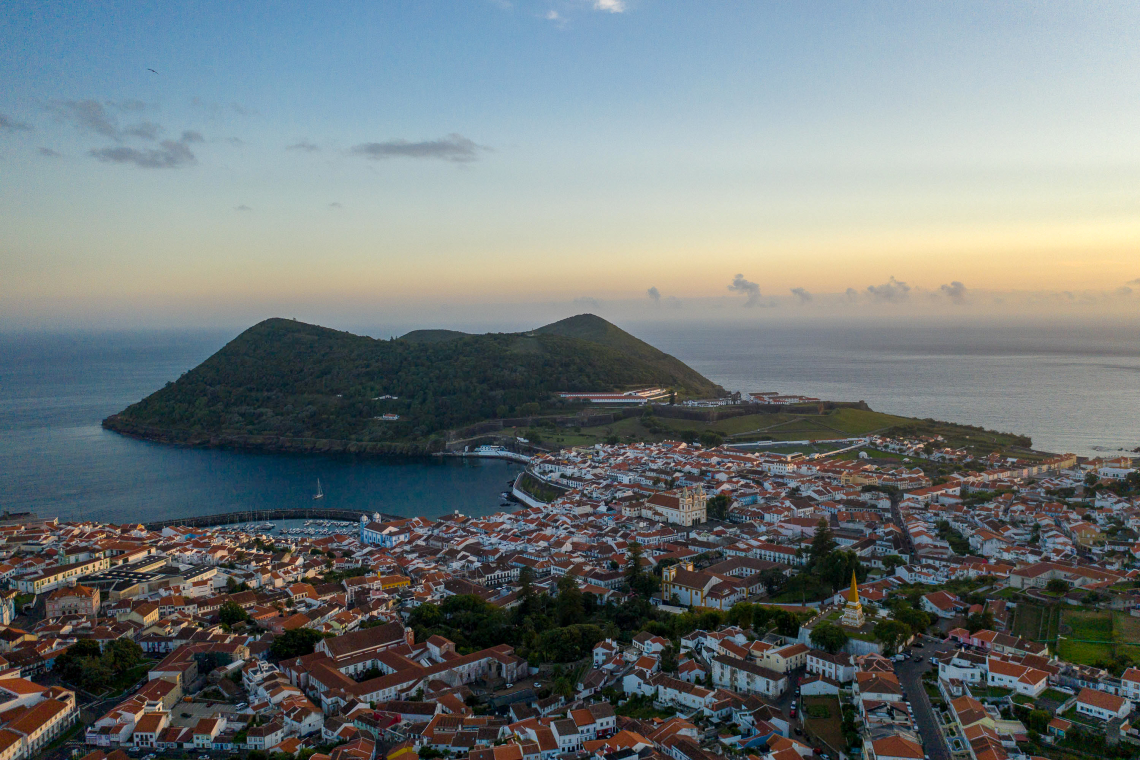 Fast forward to today, and the Azorean culture is no less exciting or awe-inspiring, filled with many traditional Portuguese traditions yet boasting its own proud regional identity. Visitors will find that religion is the central heartbeat of this volcanic archipelago, seen through its vast variety of festivals and celebrations that fill the days on the calendar all throughout the year.
Also intriguing, and delicious to discover, are the traditional cooking techniques unique only to these enchanting islands. Add to that a pair of UNESCO World Heritage Sites and a chance to experience hands-on local artisan craftsmanship featuring time-honored Azorean techniques—from making mosaic tiles and ceramic pottery to intricate embroidery of the bordadeiras (embroiderers)—and your deep dive into Azores culture will shine the light on this bright, vibrant culture of island people.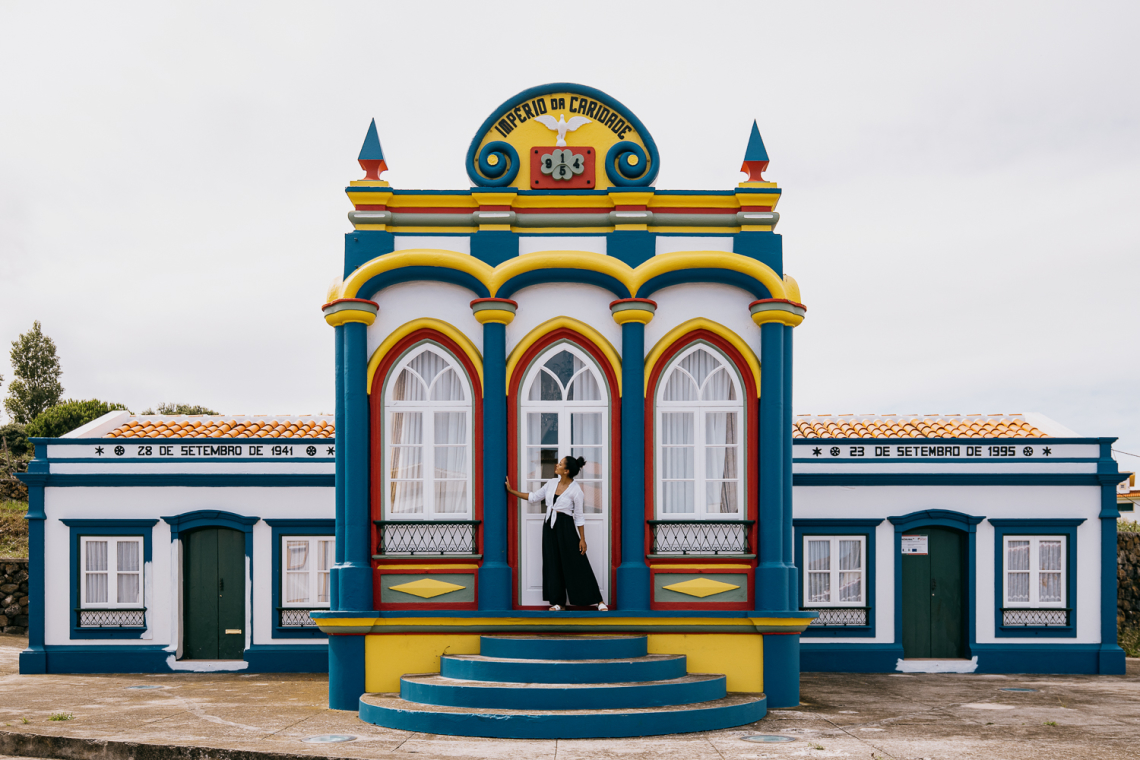 But to really embrace the culture and jump into experiencing it firsthand, visitors can take part in a wealth of other events and celebrations, the most popular and beloved of which include the Feast of Santo Cristo on the Island of São Miguel, the Divino Espírito Santo feasts, and the Festas da Praia on Terceira, where the Touradas à corda event that releases actual bulls into the village streets will definitely be a memory you'll never forget. And for those who adore masquerade balls, Carnival season—when masked fetes are organized throughout the islands—cannot be missed.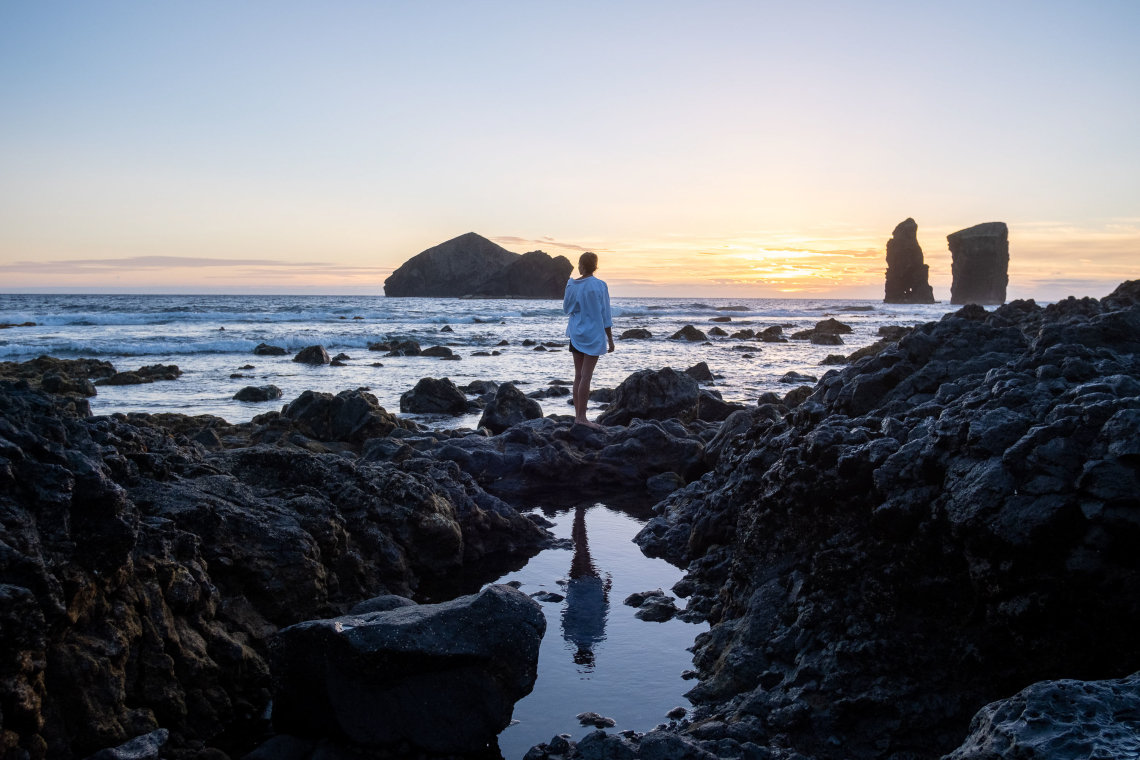 Now that you're about read how the Azores are Europe's Hawaii 2.0 and you're surely itching to be introduced to this island experience, the great news is that this enchanting archipelago is super easy to reach, with affordable direct flights offered daily from both the East Coast of the US and mainland Portugal. So as we say in the Azores, Bem-Vindo (welcome). We are waiting for you.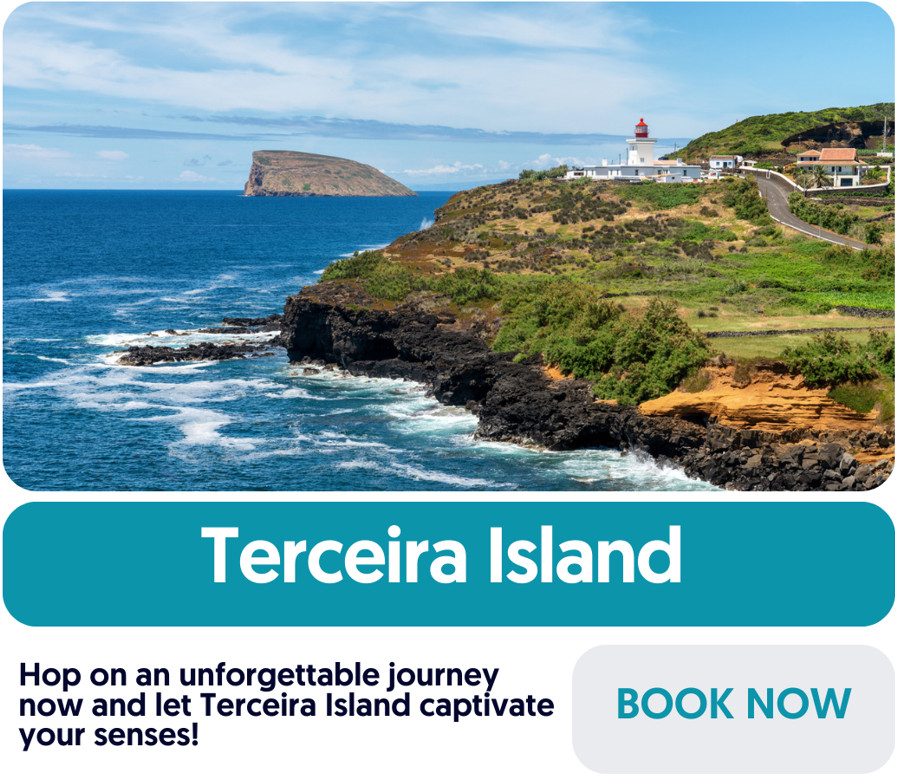 Discover the Azores at Your Own Pace: Tailor-Made Trips for a Customizable Island Adventure
If you're looking to explore the Azores at your own pace, we have got you covered. Our team of specialists will work with you to create a custom-made trip that suits your preferences and budget. Whether you want to dive into the thriving marine life, hike through stunning volcanic landscapes, or relax on secluded beaches, our tailor-made packages offer the flexibility and freedom to discover the Hawaii of Europe at your own pace. So why wait? Contact us today and let us help you plan an unforgettable trip to the Azores!