Trio Treasures: Terceira, Porto & Lisbon
Combine Portugal's main cities with Terceira Island.
With its combination of culture, history and natural beauty, this travel package is an unbeatable choice for those looking to explore Portugal's best attractions!
What's Included?
All flights and connections
Accommodations for your destinations
Why we love this deal:
From Porto to Terceira Island and onward to Lisbon, this travel package offers an incredible journey with something for those who seek both nature and city charm.
The city of Porto, located in the north on the banks of the Douro river, is famed for its stunning architecture, cobblestoned streets, bridges, and port wine cellars.
On Terceira Island, enjoy the patchwork views as far as the eye can see and experience something unique: getting inside a volcano, the Algar do Carvão!
To end your journey in style, Lisbon awaits with its rich history and charming streets lined with cafés and restaurants.
Enjoy picturesque views from terraces overlooking the ocean; explore ancient castles that date back centuries; sample some of the region's best wines; or wander through hidden alleys to discover hidden gems. With plenty of opportunities to create lasting memories, it's no wonder why we love this deal!
Customizable: Add more nights to your stay, a rental car or even local excursions!
Gain Exclusive Access to Member-Only Offers When You Join Our Travel Rewards Program
Itinerary
Suggestion for the day:
We recommend taking a stroll around downtown Porto and having a "francesinha" for lunch/ dinner accompanied by Portuguese wine.
Can't Miss:
Bridge D. Luís I

Ribeira, Livraria Lello

Torre dos Clérigos

Majestic Café
Book here your Porto City Walking Tour.
Day 2
Free Day for Personal Activities
Suggestion for the day:
With three World Heritage Sites recognized by UNESCO, there is no shortage of reasons to visit the Douro Valley, one of the most stunning landscapes in all of Portugal. In the historic center of the city of Porto, you will find remarkable buildings lining the riverbanks. Many of these buildings are directly linked to the production of wine and bear witness to the urban development that this production has fueled over the years. On the opposite bank of the river, you will find the city of Vila Nova de Gaia, a hive of commercial activity and home to the famous Port wine cellars.
Highlights:
Casal De Loivos Viewpoint

Abelheira Viewpoint

São Salvador do Mundo Viewpoint.
For the afternoon, we suggest a visit to a winery: Quinta da Pacheca, Quinta da Roêda, Quinta das Carvalhas, Quinta de La Rosa, Quinta do Crasto, Quinta do Panascal, Quinta do Seixo, Quinta do Valado.
Or book here your Douro Valley guided tour.
Day 3
Free Day For Personal Activities
Suggestion for the day:
Can't Miss in Braga:
Sé Cathedral, Museum of Sacred Art, Former Archbishop's Palace

Bom Jesus do Monte (an absolutely must-visit)

Arcos de Valdevez

Peneda Gerês National Park:

Gerês, also known as Peneda-Gerês National Park, is the oldest and largest National Park in Portugal. In this park, you can explore the lush vegetation that Portugal has to offer, with its endemic species like the Gerês lily, which illuminates the vegetation with its unique and eye-catching blue-violet hues. Explore the rivers and streams of this Edenic park that run through the Peneda, Soajo, Amarela, and Gerês mountain ranges. You can also look forward to being dazzled also by its breathtaking scenic landscapes.
Book here your Braga and Guimarães Guided Tour!
2
Day 4
Flight to Terceira Island
Suggestion for the day:
Take the day to stroll around Angra do Heroísmo UNESCO city streets.
Highlights:
Sé Cathedral

Capitães-Generais Palace

Garden Duque de Bragança

Alto da Memória Viewpoint

Misericórdia Church

Prainha

Monte Brasil

Duque de Bragança Farmers Market

Silveira Natural Pools.
Book here your Angra do Heroísmo City Tour.
Day 5
Free Day for Personal Activities
Suggestion for the day:
Visit Praia da Vitória & Serra do Cume

Visit the Biscoitos natural swimming pools and the Biscoitos Wine Museum. Next, move on to Praia da Vitória and don't skip a nice walk in its calm-water beaches, along with the Facho Viewpoint and the Império da Caridade. We highly recommend that you head to Serra do Cume for sunset (it is even more magical at this time of the day).
Book here your Terceira Full-day Guided Tour
Day 6
Free Day for Personal Activities
Suggestion for the day:
Take this day as an opportunity to do something unique: get inside a volcano! Make sure you don't skip a visit to Gruta do Natal, Furnas do Enxofre and last but not least, the famous Algar do Carvão! Descend 90 m (300 ft) down into one of the only volcanoes in the world that you can actually enter and explore! Algar do Carvão is an ancient lava tube and volcanic chimney that was formed approximately 3,200 years ago, making it quite a sight to behold. For the ultimate geotourism itinerary make sure you don't skip a visit to Gruta do Natal and Furnas do Enxofre.
Book here your Terceira Volcanoes Experience.
Suggestion for the day:
Stroll around Lisbon's city streets. Visit the Chiado, Baixa, Belém, and Bairro Alto districts (Bairro Alto is known for its nightlife scene).
Can't Miss:
São Roque church

São Pedro de Alcântara garden

Ruins of Carmo church

Santa Catarina viewpoint

Luís de Camões Square

Torre de Belém

Mosteiro dos Jerónimos

Pastéis de Belém

Augusta street

Terreiro do Paço

Santa Justa lift
Book here your Lisbon Foodie Guided Tour.
Suggestion for dinner: Lisbon Fado Night With Dinner
Day 8
Free Day for Personal Activities
Suggestion for the day:
Visit Sintra:

Historically known as being the illustrious home to Portugal's most storied monarchs, the town of Sintra is not only historically relevant, but aesthetically speaking, it is a true marvel of magnificence and romantic beauty. This dream destination is also known as being filled with heavenly mansions tucked among rolling green hillsides, and fantastical castles that make you feel as if you have stepped into an actual real-life fairytale, including must-see marvels of the Palácio Nacional de Sintra, Palácio da Pena, Quinta da Regaleira, the Castelo dos Mouros, and the Palácio de Monserrate.
Can't Miss:
Pena National Palace

Local pastries (travesseiros de Sintra)

Ginginha (local liquor)

Pena Palace

Quinta da Regaleira

Monserrate Palace

Moorish Castle

Old-Town
Book here your Sintra Guided Tour.
Day 9
Free Day for Personal Activities
Suggestion for the day:
Local Food & Wine Experience:

While there are near endless reasons to place Portugal's capital city of Lisbon at the top of your must-visit travel list, the amazing local cuisine awaiting visitors continues to be among the biggest pulls, attracting hungry gourmands from across the globe year after year.
Recommended Experiences:
Day 10
Return Flight Home
*Itinerary Presented is a suggestion and the length of stay may vary. All tours are suggestions unless specifically stated.
Flexibility

Policy
No Amendment Fees on Our End
We don't charge for our work in changing the initial itinerary.
Full flexibility on Land Arrangements
Change the initial itinerary or cancel your land arrangements for any reason until 14 days before the trip, without penalty*.
Support 7 Days a Week
Our experienced travel agents are are available 7 days a week (16 hours per day) to help with any questions.
About the Destinations:
Porto
Built along the hillsides overlooking the mouth of the Douro River, Oporto is a registered UNESCO World Heritage Site and home to the famous Porto wine, which is produced exclusively in the Douro Valley. Explore the cellars of well-known port lodges and taste this exquisite drink, or go on a boat cruise on the Douro River and marvel at its stunning landscape.
Lisbon
Lisbon is the capital of Portugal and one of the oldest cities in the world. It stretches along the north bank of the River Tagus and is a vibrant city that is full of life, culture, and history. Located at the mouth of the Atlantic Ocean, Lisbon is known for its stunning natural beauty and has become a popular tourist destination. Its hilly streets are lined with colorful buildings and paved cobblestones while its skyline is marked by picturesque viewpoints including the São Jorge Castle and the Belém Tower. With museums, monuments, palaces, gardens, and galleries to explore there's plenty to do in Lisbon. The city also has an amazing nightlife scene with bars and clubs playing music from the traditional 'fado' to today's top hits. Whether you're looking for art, culture or entertainment, Lisbon will not disappoint!
Terceira Island
Terceira is the perfect Azores Island for those seeking a relaxing but active vacation, with outdoor adventures galore never more than a 20-minute drive away. Terceira Island is also home to the Azores' most iconic patchwork landscapes -- gorgeous scenery reminiscent of the Irish and Icelandic countryside -- and to one of the only lava tubes in the world that you can actually visit and see up close. Terceira Island is also home to the only official UNESCO city in the Azores Islands, Angra do Heroísmo! This charming city is the most picturesque and beautiful one in all of the Azores. Other famous sights that are must-sees are Monte Brasil, Serra do Cume, and Lagoa das Patas, just to name a few. But there are so many more you won't want to miss!
Protect your trip
Travel insurance available in the payment step.
Reward points discount: -$
0
.00
Notice: Estimated price per person based on 2 adults in a double room.
Need help booking?
Mention the Ref. #9950 and let us know your questions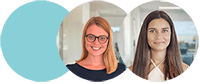 Request to Customize This Package
Azores Getaways is a member of ASTA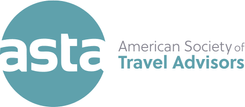 Protect your trip
Travel insurance available in the payment step.
Continue in another device
Trust the Local Experts
Hassle-free Experience
Full Support
Save Time & Money
Frequently Asked Questions
Contact us
Have questions?
Contact our Support Team
Every day:
09:00 AM
to
01:00 AM
Trio Treasures: Terceira, Porto & Lisbon
Unlock a World of Exclusive Perks
Unlock a world of privileges with our Travel Rewards Program. Sign up and instantly enjoy.