The Azores & Old-Charm Porto
Visit the charming riverside city of Porto and the beautiful São Miguel Island.
Visit the charming riverside city of Porto and stopover to São Miguel Island in the Azores!
What's Included?
All flights and connections
Accommodations for your destinations
Why we love this deal:
Take advantage of this great vacation package and visit two wonderful places!
Explore São Miguel Island's breathtaking views, enjoy the delicious regional cuisine and mingle with the friendly locals! Go whale watching, discover the island by hiking its gorgeous trails, and relax on a black sandy beach;
Take a walk down to the Ribeira district, a UNESCO World Heritage site and experience the historical side of Porto with all of its famous history dating back hundreds of years. Explore the cellars of well-known port lodges and taste this exquisite drink, and go on a boat cruise on the Douro River and marvel at its stunning landscape;

This travel package takes the stress out of having to plan everything yourself. All you have to do is pack your bags and bring your adventurous spirit.
Itinerary
1
Day 1
Arrival in São Miguel Island
We recommend booking airport transfers or reserving a rental car and adding an early check-in (available during the booking process).
Take the day to stroll around Ponta Delgada's city streets. Ponta Delgada, the main city, is not only the hub of the island but the capital of the Azores. Ponta Delgada evokes all the charms of Europe with cobbled streets, sidewalk cafes, and a thriving culinary scene.
Not to miss:
Portas da Cidade
Louvre Michaelense
Pineapple Plantations
Matriz Church
Or book here your Ponta Delgada City Tour.
Can't Miss:
Lagoa das Sete Cidades
Lagoa de Santiago
Lagoa do Canário
Boca do Inferno Viewpoint
Other highlights along the way:
Mosteiros - ideal for sunset!
Ocean thermal bath at Ferraria
Book here your Western Island Tour. Or waste no time and visit the 3 major highlights of the island in a single day - book here your Sete Cidades, Lagoa do Fogo & Furnas Tour with lunch included!
Day 3
Visit Furnas, Lagoa do Fogo & Tea Plantations
Head to the north side of the island to visit the Protected Natural Reserve of Lagoa do Fogo and take this chance to visit (and maybe bath) in the thermal pools of Caldeira Velha. Once you're here you can also visit the Salto do Cabrito waterfall! On your way to Furnas, we recommend that you stop at Porto Formoso and Gorreana Tea Plantations (the only ones in Europe). In Furnas there's just so much to explore, such as the lake, the Pico do Ferro Viewpoint, the Grená Park, the caldeiras, the fumaroles, the Terra Nostra Park, the Dona Beija hot springs and so much more. Make sure to try out the local delicacies: the cozido das Furnas and the bolos lêvedos!
Book here your Furnas guided tour.
or
Embark on a whale & dolphin-watching experience (book here).
We recommend booking airport transfers and adding an early check-in (available during the booking process).
We recommend taking a stroll around downtown Porto and having a "francesinha" for lunch/ dinner accompanied by Portuguese wine.
Highlights:
Bridge D. Luís I
Ribeira
Livraria Lello
Torre dos Clérigos
Majestic Café.
Or book here your City Walking Tour.
Suggestion for dinner: Fado Experience
Day 5
Explore the Douro Valley
With three World Heritage Sites recognized by UNESCO, there is no shortage of reasons to visit the Douro Valley, one of the most stunning landscapes in all of Portugal. In the historic center of the city of Porto, you will find remarkable buildings lining the riverbanks. Many of these buildings are directly linked to the production of wine and bear witness to the urban development that this production has fueled over the years. On the opposite bank of the river, you will find the city of Vila Nova de Gaia, a hive of commercial activity and home to the famous Port wine cellars.
Highlights:
Casal De Loivos Viewpoint
Abelheira Viewpoint
São Salvador do Mundo Viewpoint.
For the afternoon, we suggest a visit to a winery:
Quinta da Pacheca
Quinta da Roêda
Quinta das Carvalhas
Quinta de La Rosa
Quinta do Crasto
Quinta do Panascal
Quinta do Seixo
Quinta do Valado
Or book here your Douro Valley guided tour.
Day 6
Visit Braga & Guimarães
Highlights in Braga: Sé Cathedral, Museum of Sacred Art, Former Archbishop's Palace, Bom Jesus do Monte (an absolute must-visit), Arcos de Valdevez and Peneda Gerês National Park: Gerês, also known as Peneda-Gerês National Park, is the oldest and largest National Park in Portugal. In this park, you can explore the lush vegetation that Portugal has to offer, with its endemic species like the Gerês lily, which illuminates the vegetation with its unique and eye-catching blue-violet hues. Explore the rivers and streams of this Edenic park that run through the Peneda, Soajo, Amarela and Gerês mountain ranges. You can also look forward to being dazzled also by its breathtaking scenic landscapes.
Guimarães is known as the "Cradle City" of Portugal, since it was here that the first King of Portugal, D. Afonso Henriques, was born. Associated with the formation of Portugal, the historic center of Guimarães was classified as an official World Heritage Site by UNESCO. The city is remarkably well-preserved, and its rich heritage and history is demonstrated by the graceful iron balconies, granite balconies and porches, manor houses, arches connecting narrow streets, floor slabs smoothed by time, towers and cloisters that abound everywhere the eye can see. In this city, for a moment, it seems as if you stepped back in time to a medieval setting, where nobility built jaw-dropping villas, like the Casa Mota Prego, the Palácio de Vila Flor, do Toural and many others--all of which give Guimarães a unique and awe-inspiring atmosphere. Highlights in Guimarães: Palace of the Dukes of Bragança, Guimarães Old Town, Guimarães Castle, Citânia dos Briteiros.
Book here your Braga & Guimarães guided tour.
Flexibility

Policy
No Amendment Fees on Our End
We don't charge for our work in changing the initial itinerary.
Full flexibility on Land Arrangements
Change the initial itinerary or cancel your land arrangements for any reason until 14 days before the trip, without penalty.
Support 7 Days a Week
Our experienced travel agents are are available 7 days a week (16 hours per day) to help with any questions.
About the Destination
This unique flight and hotel deal takes you to two amazing and distinct Portuguese destinations: the city of Porto and São Miguel Island, in the Azores.
The New York Times says: "From its stunning Beaux-Arts station to its cool bars serving Porto's signature drink, this charming city combines the best of old and new." Porto is indeed a city of endless charms that combine a rich history, old buildings covered in colorful azulejos (hand-painted tiles), modern architecture, a picturesque river front, and a high-spirited atmosphere that celebrates the joy of life.
Built along the hillsides overlooking the mouth of the Douro river, Porto is a registered UNESCO World Heritage Site, home to the porto wine, produced exclusively on the Douro Valley. With an outstanding urban landscape and a 2,000-year history, what a great place to wander around its alley-woven medieval city centre. Visit the extravagant baroque churches and stroll along Ribeira with its picturesque houses and lively atmosphere.
On the same trip you will visit the breathtaking island of São Miguel, the largest of the Azores. A green jewel in the middle of the Atlantic offering stunning lush landscapes, exotic flora, dormant volcanos, and hot springs, São Miguel is the perfect vacation destination after a trip to an urban centre.
Visit the only tea plantation in Europe and taste delicious locally grown pineapple. Discover the historical city of Ponta Delgada with its cobbled streets and black and white mosaic pavements. Enjoy the numerous activities the island has to offer from hiking and canyoning to whale-watching and surfing. Admire the island's vivid volcanic activity and relax in a natural hot spring.
Check out our Azores Travel Guide for more informations and tips.
Protect your trip
Travel insurance available in the payment step.
Notice: Estimated price per person based on 2 adults in a double room.
Reward points discount: -$
0
.00
Request to customize this deal
Need help booking?
Mention the Ref. #3549 and let us know your questions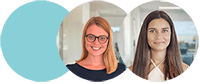 reach us on WhatsApp
Protect your trip
Travel insurance available in the payment step.
Continue in another device
Trust the Local Experts
Hassle-free Experience
Full Support
Save Time & Money
Reviews
Sara, Florida
23 Oct 2018
Very positive experience. The Azores are gorgeous!! Thank you for a memorable vacation. We'll be back!
Francis, Rhode Island
08 Oct 2018
We loved visiting Porto. We have been to the Azores prior and will return to the Island again.
Sara, Florida
23 Oct 2018
Very positive experience. The Azores are gorgeous!! Thank you for a memorable vacation. We'll be back!
Francis, Rhode Island
08 Oct 2018
We loved visiting Porto. We have been to the Azores prior and will return to the Island again.
Frequently Asked Questions
Contact us
Have questions?
Contact our Support Team
Everyday:
09:00 AM
to
01:00 AM
The Azores & Old-Charm Porto
Earn $50*
towards your next trip
Join our Travel Rewards program and receive $50 just for signing up! As a Travel Rewards Member, you'll receive exclusive offers and early access to special deals and sales.