Portugal's Islands & Capital | Lisbon, the Azores & Madeira
Explore a unique blend of Portugal by combining its bustling capital city with its magical islands.
Explore Portugal's archipelagos and capital with this amazing air-inclusive travel package!
What's Included?
All flights and connections
Accommodations for your destinations
Why we love this deal:
This deal enables you to discover the center region of our beautiful country at your own pace, as well as the main islands of both archipelagos;
In Lisbon, make sure you enjoy a typical fado show in one of Lisbon's Fado Houses in the famous Alfama district, accompanied by an elegant glass of Portugal's outstanding wine. Also, head to the Elevador de Santa Justa, Cristo Rei and the Moorish São Jorge Castle for some of the most amazing views of Lisbon;
Nicknamed the "Island of Eternal Spring," Madeira is the perfect setting for anyone looking to reconnect with nature and experience something truly extraordinary. Boasting mild weather and equally moderate ocean temperatures year-round, Madeira is a unique destination offering an endless array of activities for you to enjoy as you discover the island's stunning natural beauty--by land or by sea.
São Miguel Island is a beautiful green jewel in the middle of the Atlantic Ocean - the Azores. With stunning lush landscapes, exotic plants, dormant volcanoes, hot springs, and surrounded by clean waters, São Miguel is the perfect vacation destination for adventure seekers and those looking for an off-the-beaten-path European destination.
Itinerary
It is recommended to book airport transfers and early check-in (available during the booking process).
Visit the Chiado, Baixa, Belém and Bairro Alto districts (Bairro Alto is known for its nightlife scene). Highlights: São Roque church, São Pedro de Alcântara garden, the ruins of Carmo church, Santa Catarina viewpoint, Luís de Camões Square, Torre de Belém, Mosteiro dos Jerónimos, Pastéis de Belém, Augusta street, Terreiro do Paço, Santa Justa lift. Or book here your Lisbon Foodie Walking Tour.
Suggestion for dinner: Lisbon Fado Night With Dinner
2
Day 2
Visit the UNESCO City of Évora or Sintra
We suggest taking a stroll around downtown Évora. Highlights: Capela dos Ossos, Évora Cathedral, The Roman Temple of Évora, Diana's Garden, Évora's winding streets, Évora University. Visit Évora's City Walls, Aquecut of Évora, Mosteiro da Cartuxa, Almendres Cromlech and Monsaraz. Or book here your Évora Guided Tour with a Wine Tasting Experience!
or
At Sintra, visit the Old Town and one of the following monuments: Pena Palace, Quinta da Regaleira, Monserrate Palace, Sintra National Palace, or the Moorish Castle. Or book here your Sintra Guided Tour.
Day 3
Flight to Madeira Island
Arrival to Madeira Island. It is recommended to book airport transfers (or to get a rental car) and early check-in (available during the booking process).
Take the afternoon to stroll around Funchal's historical streets and gardens.
Highlights:
Monte Palace Tropical Garden

Madeira Botanical Garden

Funchal Cable Car

Church of Nossa Senhora do Monte

Monte Toboggan Ride

São Tiago Fortress

Mercado dos Lavradores
Or book here your Food & Wine walking tour of Funchal. Another alternative is to combine a jeep expedition with a short hike (book here).
Day 4
Explore Madeira's Stunning West Coast
Highlights:
Ribeira Brava

São Vicente

Seixal

Porto Moniz

Calheta

Ponta do Sol
Or book here your southwest guided tour.
Option #2: Take the day to explore Madeira's food & wine scene.
Recommended experiences:
Day 5
Discover Madeira's Eastern Wonders
Highlights:
Santana

Machico

Pico do Arieiro

Ponta de São Lourenço
Or book here your full-day guided tour.
Option #2: Take the Day for a Hiking Adventure
3
Day 6
Flight to Ponta Delgada
It is recommended to book an early check-in and airport transfers (or to get a car rental) in the Azores as well.
Take the afternoon to stroll around Ponta Delgada's city streets. Ponta Delgada, the main city, is not only the hub of the island but the capital of the Azores. Ponta Delgada evokes all the charms of Europe with cobbled streets, sidewalk cafes, and a thriving culinary scene. Or book here your Ponta Delgada City Tour.
Not to miss:
Portas da Cidade

Louvre Michaelense

Pineapple Plantations

Matriz Church
or
Embark on a whale and dolphin-watching experience.
The Azores Islands are known for their unparalleled beauty and biodiversity, adored by outdoor adventure enthusiasts and nature lovers alike. But what people may not know is that the Azores is also one of the fastest-growing whale-watching destinations in the world. Located in the Atlantic Ocean between Portugal and North America, the Azores are a permanent home and natural point of passage to more than 20 different types of whale and dolphin species, making the islands one of the world's largest whale sanctuaries. Book here.
In Sete Cidades, visit Lagoa das Sete Cidades, Lagoa de Santiago, Lagoa do Canário and Boca do Inferno Viewpoint, and take this opportunity to visit the neighboring village of Mosteiros - ideal for sunset! Once you're in the west part of the island you can also indulge in an ocean thermal bath at Ferraria.
Book here a guided tour around the western part of the island that will have you discovering this and much more in the company of a local guide.
or
Take the day for a hiking adventure.
Recommended hikes:
Day 8
Visit Furnas & Lagoa do Fogo
Head to the north side of the island to visit the Protected Natural Reserve of Lagoa do Fogo and take this chance to visit (and maybe bath) the thermal pools of Caldeira Velha. Once you're here you can also visit the Salto do Cabrito waterfall! On your way to Furnas, we recommend that you stop at Porto Formoso and Gorreana Tea Plantations (the only ones in Europe). In Furnas there's just so much to explore, such as the lake, the Pico do Ferro Viewpoint, the Grená Park, the caldeiras, the fumaroles, the Terra Nostra Park, the Dona Beija hot springs and so much more. Make sure to try out the local delicacies: the cozido das Furnas and the bolos lêvedos!
Book a Furnas guided tour here.
Flexibility

Policy
No Amendment Fees on Our End
We don't charge for our work in changing the initial itinerary.
Full flexibility on Land Arrangements
Change the initial itinerary or cancel your land arrangements for any reason until 14 days before the trip, without penalty.
Support 7 Days a Week
Our experienced travel agents are are available 7 days a week (16 hours per day) to help with any questions.
About the Destinations:
Lisbon
Lisbon, the cosmopolitan capital of Portugal and Europe's second-oldest capital (after Athens), has now become the new "it" destination for tourists visiting Europe. This is "The City of the Sea", "The City of the Explorers", once home to the world's greatest explorers like Vasco da Gama, Magellan and Prince Henry the Navigator. Lisbon is also the first true world city, the capital of an empire spreading over all continents, from South America (Brazil) to Asia (Macao, China; Goa, India).
São Miguel Island, the Azores
Often referred to as Europe's "Best Kept Secret", the Azores have become an increasingly popular destination with year-round appeal for travelers. Just four hours from Boston, the Azores are now easier to access and explore than ever before.
Enjoy the island's quaint fishing villages, seaside restaurants, and delicious seafood. Taste a superb meal cooked underground, known as cozido, and sample the locally grown sweet pineapple. There are numerous vacation activities to be enjoyed on the island, so take advantage of this great vacation package and come have an amazing adventure!
Madeira
Discover the charming port city of Funchal, a cruise-ship hub and a historical and colorful city teeming with restaurants, cafés, and friendly locals. Explore the narrow streets paved in black and white stones and the city's colorful and lively markets, and also indulge in delicious Portuguese food. Try the local fish, savor bolo do caco, and sip poncha as you people-watch under the sunny skies of Madeira. Enjoy the thrill of going down a hill on a traditional wicker toboggan, and admire the island's typical houses and architecture. The options truly are endless in magical Madeira.
Protect your trip
Travel insurance available in the payment step.
Notice: Estimated price per person based on 2 adults in a double room.
Reward points discount: -$
0
.00
Request to customize this deal
Need help booking?
Mention the Ref. #1744 and let us know your questions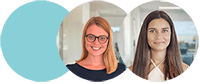 reach us on WhatsApp
Protect your trip
Travel insurance available in the payment step.
Continue in another device
Trust the Local Experts
Hassle-free Experience
Full Support
Save Time & Money
Frequently Asked Questions
Contact us
Have questions?
Contact our Support Team
Everyday:
09:00 AM
to
01:00 AM
Portugal's Islands & Capital | Lisbon, the Azores & Madeira
Super Deal
Earn $500*
towards your next trip
Join our Travel Rewards program and receive $500 just for signing up! As a Travel Rewards Member, you'll receive exclusive offers and early access to special deals and sales.