Welcome to the World's 1st Sustainable Archipelago!
The Azores, Sustainable by Nature
The Azores are an Eco-Friendly Tourist Destination! The Azores is proud to be the world's first archipelago to be officially certified by the EarthCheck Sustainable Destination program.
Committed to Sustainability
Discover more about, and join in, the eco-journey of the Azores
The Azores government, alongside the local community and the tourism industry partners have all committed to preserving the culture, land, and invaluable marine ecosystems by adopting sustainable practices. Initiatives that the Azores are currently focusing on in particular include rainwater harvesting and using renewable energies—like geothermal, solar, wind and hydroelectric energies—to help reduce energy consumption and protect the Azores natural resources and landscapes that we all love so we can continue enjoying them well into the future.
Facing the Future, Together
Stunning scenery, rich cultural heritage, and a commitment to sustainability, the Azores awaits.
Choose a Sustainable Accommodation
Stay at eco units that celebrate and privilege the Azores stunning nature, hotels that bring it inside.
Eco Friendly Adventures
Enjoy an unforgettable experience amidst the beautiful green and loved landscapes of the Azores.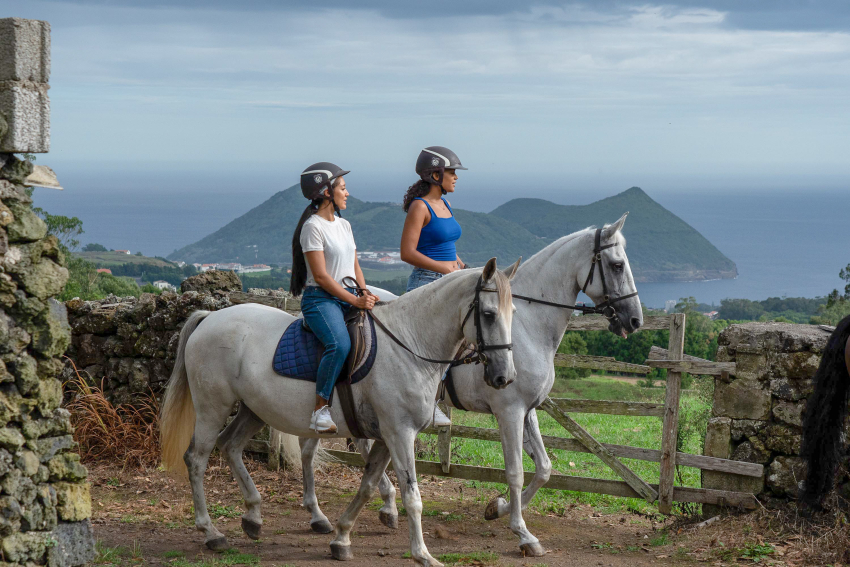 Horseback Riding: Horseback Riding for Beginners (1 Hour)
Let us Plan your Eco Friendly Vacation
We're all ears! Share your hopes and dreams for your eco friendly getaway with us, and we'll create the perfect itinerary, curated just for you, to make the most of your time in the Azores Islands!
Why Book With Us?
Experienced Travel Advisors: Our experienced staff will help you plan and build your perfect travel itinerary
Peace Of Mind: We're on hand 7 days a week to help with any questions, requests or issues from the time you book to after you return from your trip
Eco-friendly amenities: Fully equipped to meet your needs, with ample space and privacy.
Access to the best prices on the market: Your travel designer can plan every detail and ensure that everything is perfect.
No Hidden Charges: We are all about transparency with our prices, so you'll never have to worry about hidden fees at booking (we also offer the option to include or exclude flights from your quote)
Unlock a World of Exclusive Perks
Unlock a world of privileges with our Travel Rewards Program. Sign up and instantly enjoy.