Bring your friends and travel for free
Group trip planning is a breeze with us. When you lead, we handle the details. Bring 8 fellow travelers and your portion of the trip is on the house. Start your dream getaway now!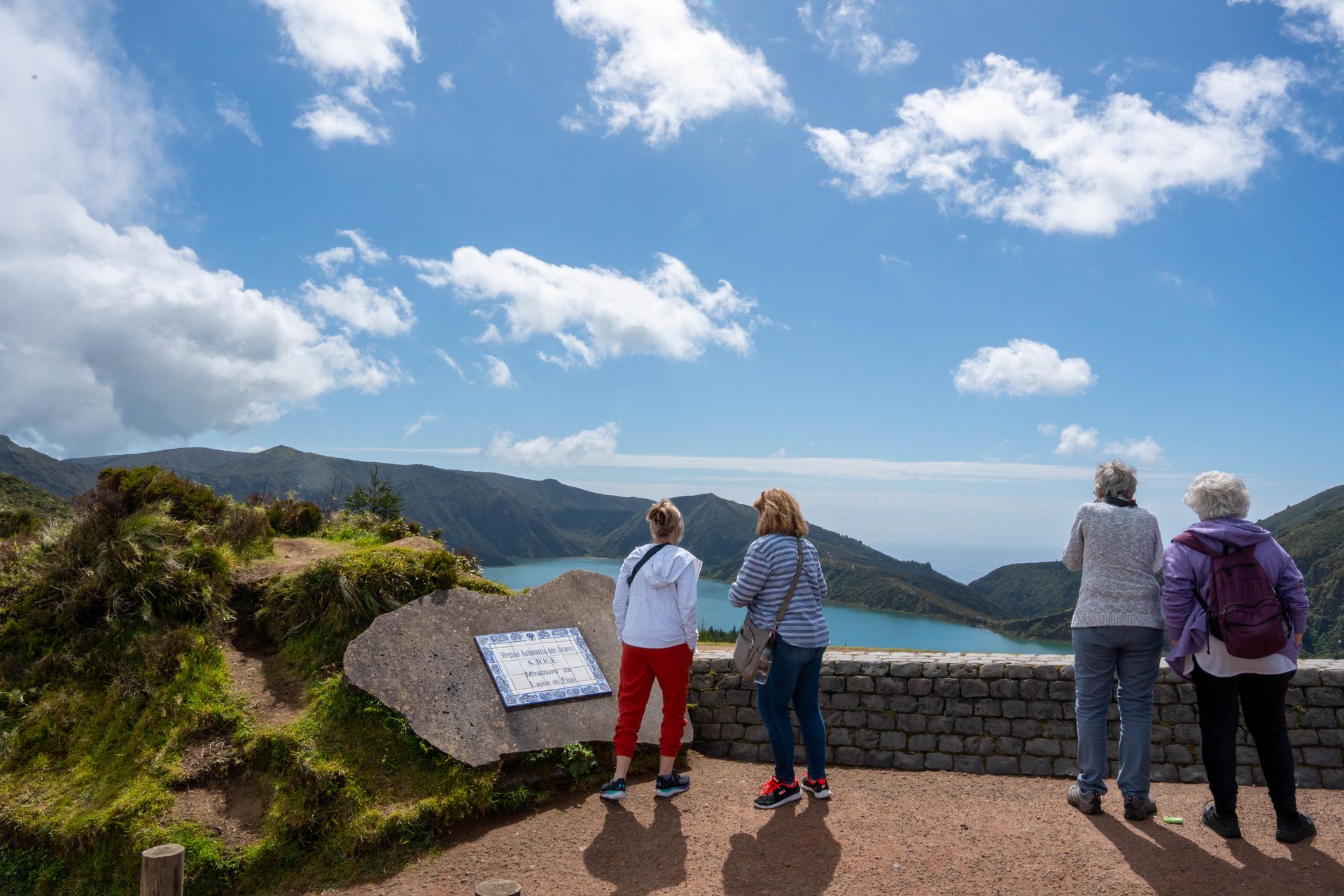 Explore the Azores with friends, on us
Take advantage of our Group Benefits and earn a free spot if your group has 9 travelers or more
Local Knowledgeable Experts to Guide You
Go Ready-Made or Ask For a Totally Customized Trip
Earn a Free Trip by Bringing Other Travel Companions
Create Memories Together in The Breathtaking Azores
What Our Customers Say About Us
We are proud to create memorable experiences in the Azores, but don't just take our word for it - check our clients' reviews
How It Works
1
Speak With Us
Your personal travel companion with all the local knowledge. Our travel advisors are here to make your journey extraordinary. They'll guide you through all the details, address your inquiries, and assist in crafting your perfect trip. Reach out to us now to kickstart your adventure!
2
The Perfect Trip
Pick from our selection of packages and if you need a helping hand, your Tour Consultant is there with expert advice. Looking to delve into a particular theme or passion? We can design a Private or Customized Tour tailored to your group's unique interests.
3
Gather Your Group
Invite friends, family, neighbors, and anyone with an appetite for adventure to hit the road with you (it takes some effort, but we'll be here to help you!). If you bring at least 8 other travelers with you, you - the travel leader - will travel for free and we will take care of all the details for your group.
4
Discover the Magic of the Azores
Whether it's relaxing in hot springs, observing whales in their natural habitat, having a picnic in one of the most beautiful gardens in the world, or watching the stars on the highest point of Portugal - we can make it happen! Just ask for it and we will make your group's travel dreams come true.
How many people do I have to bring to travel for free?
Your group has to have at least 9 travelers for you to travel for free. Bring 8 travel companions with you and you, the travel leader, will travel for free.
Who can I bring with me?
Absolutely anyone. All individuals of all ages and diverse interests get to take advantage of our group benefits.
What do I need to do to participate?
It's simple – just send us a trip request, and we'll take it from there. We will make sure that your group gets exactly what they need.
How will I be contacted?
We'll reach out to you via email or telephone. If you have more details to share after you've sent us your trip request, please give us a call or send a WhatsApp message. We are open every day from 8:00 AM to 12:00 AM (Time Zone: Atlantic/Azores).
Have Other Questions?
Get in touch with us and we will be happy to assist you!
We are located at:
Rua Direita do Ramalho, nº 69, São Miguel, Portugal
Unlock a World of Exclusive Perks
Unlock a world of privileges with our Travel Rewards Program. Sign up and instantly enjoy.