The Azores: Explore All 9 Islands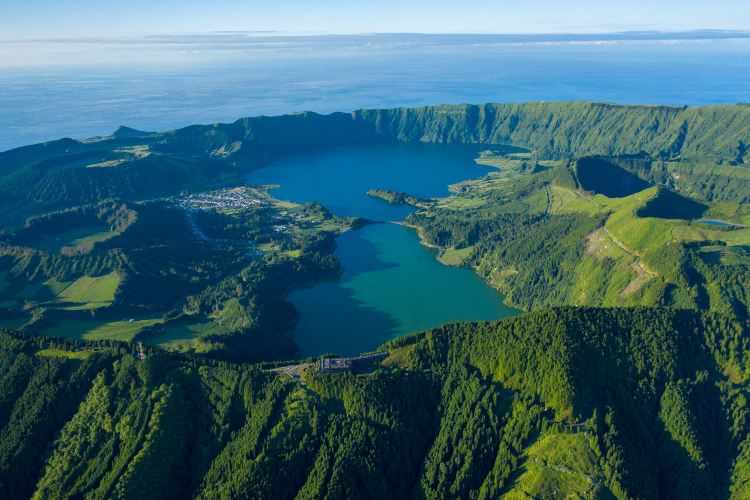 The ultimate island-hopper package has arrived - explore all nine islands!
Traveling between the 9 islands of the Azores is simple and easy with this exclusive travel package!
What's Included?
All flights and connections
Accommodations for your destinations
Boat trip: Corvo + Transfers to Caldeirão (lunch not included)
Why we love this deal:
Unparalleled Island-Hopping: this exclusive Azores Getaways special was created for those who have always wanted an Azores' immersive experience.
Seamless Travel Experience: this package includes all flights and accommodation on all islands

(except Corvo, since this is a day tour).

Unique Landscapes: immerse yourself in a stunning blend of volcanic landscapes, pristine lakes, lush greenery, and breathtaking coastal cliffs.
Insider Tips: with our local connections, we can grant you exclusive access to hidden gems and off-the-beaten-path locations that showcase the true essence of the Azores. Explore secluded trails, encounter secret viewpoints, and immerse yourself in the untouched beauty that only locals know about.
A Delight to Your Tastebuds: experience the unique flavors and traditional dishes that make Azorean cuisine a true culinary gem (fresh seafood, cozido das Furnas, local cheeses, local pineapple, queijadas da Dona Amélia, and so much more).
Customizable: Add more nights to your stay, a rental car or even local excursions!
Itinerary
*itinerary presented is a suggestion and the length of stay may vary. All tours are suggestions unless specifically stated.
Flexibility

Policy
No Amendment Fees on Our End
We don't charge for our work in changing the initial itinerary.
Full flexibility on Land Arrangements
Change the initial itinerary or cancel your land arrangements for any reason until 14 days before the trip, without penalty*.
Support 7 Days a Week
Our experienced travel agents are are available 7 days a week (16 hours per day) to help with any questions.
About the Destination:
The pure, unspoiled landscapes of these islands attract visitors from across the globe, and with good reason.
Here's a brief overview of each of the nine captivating islands of the Azores:
In São Miguel, explore the vibrant capital city of Ponta Delgada, visit the enchanting Sete Cidades with its twin lakes, and indulge in delicious local cuisine.
Santa Maria is known for its stunning golden sandy beaches and crystal-clear waters. Dive with jamantas and visit the impressive São Lourenço Bay.
Graciosa offers a serene and laid-back atmosphere. Explore the charming town of Santa Cruz and discover the unique Furna do Enxofre volcanic cave.
In Terceira, discover the UNESCO World Heritage site of Angra do Heroísmo, stroll through charming cobblestone streets, and marvel at breathtaking coastal views from Monte Brasil.
Pico: home to the highest mountain in Portugal, Mount Pico, this island is a paradise for nature enthusiasts. Climb the volcanic peak, explore the vineyards, and savor the renowned Pico wine.
Faial: known as the "Blue Island," Faial boasts a vibrant marina and a picturesque town of Horta. Admire colorful murals, visit the impressive Caldeira, and experience the dramatic landscapes of Capelinhos volcano.
São Jorge offers dramatic cliffs, deep valleys, and charming villages. Hike the Fajã da Caldeira do Santo Cristo and sample delicious local cheeses.
Flores is a haven of natural beauty with stunning waterfalls, pristine lakes, and vibrant flora. Visit the iconic Poço da Ribeira do Ferreiro and immerse yourself in the island's tranquility.
Corvo: he smallest island of the Azores, a secluded paradise. Admire the natural wonders of Caldeirão, the volcanic crater lake, and witness the impressive birdlife
Each island of the Azores holds its own unique allure and promises unforgettable experiences. Discover the beauty of all nine islands with our exclusive Explore All Islands of the Azores package.
Check out our Azores Travel Guide for more information and tips.
Reward points discount: -$
0
.00
Notice: Estimated price per person based on 2 adults in a double room.
Need help booking?
Mention the Ref. #1967 and let us know your questions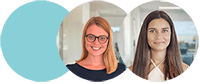 Request to Customize This Package
Continue in another device
Trust the Local Experts
Hassle-free Experience
Full Support
Save Time & Money
Reviews
Sandy, Ontario
28 Oct 2023
Incredible!
Sandy, Ontario
28 Oct 2023
Incredible!
Frequently Asked Questions
Contact us
Have questions?
Contact our Support Team
Every day:
09:00 AM
to
01:00 AM
The Azores: Explore All 9 Islands
Unlock a World of Exclusive Perks
Unlock a world of privileges with our Travel Rewards Program. Sign up and instantly enjoy.