In case of doubt, here's visitors' top choice of tours in Pico Island, Azores
Pico is the second biggest island of the Azores archipelago after São Miguel Island. Even though it is 8,3 km away from Faial Island and 15 km from São Jorge, those other two islands are a part of their horizon-landscape. In fact, Pico, Faial and São Jorge are known as "The Triangle Islands" of the Azores and it is really there that people got the true sense that the Azores are an archipelago, because the other islands are always in the horizon line. If you're staying in any of those, we highly recommend that you take - at least - a day trip to the other 2. Azores Getaways Customer Support team can help you book your ferry tickets and day tours in any islands, so worry about nothing!
Pico is one of the most visited islands of the Azores alongside São Miguel and Terceira and it is worldwide known for a couple of things - great wine and Mount Pico, Portugal's highest peak. Pico Island is also home to one of the only two UNESCO World Heritage Sites of the Azores - the Landscape of Pico's vineyards is more than beautiful, it is a protected landscape.
We tour you around visitors' top choice of tours in Pico Island in the Azores.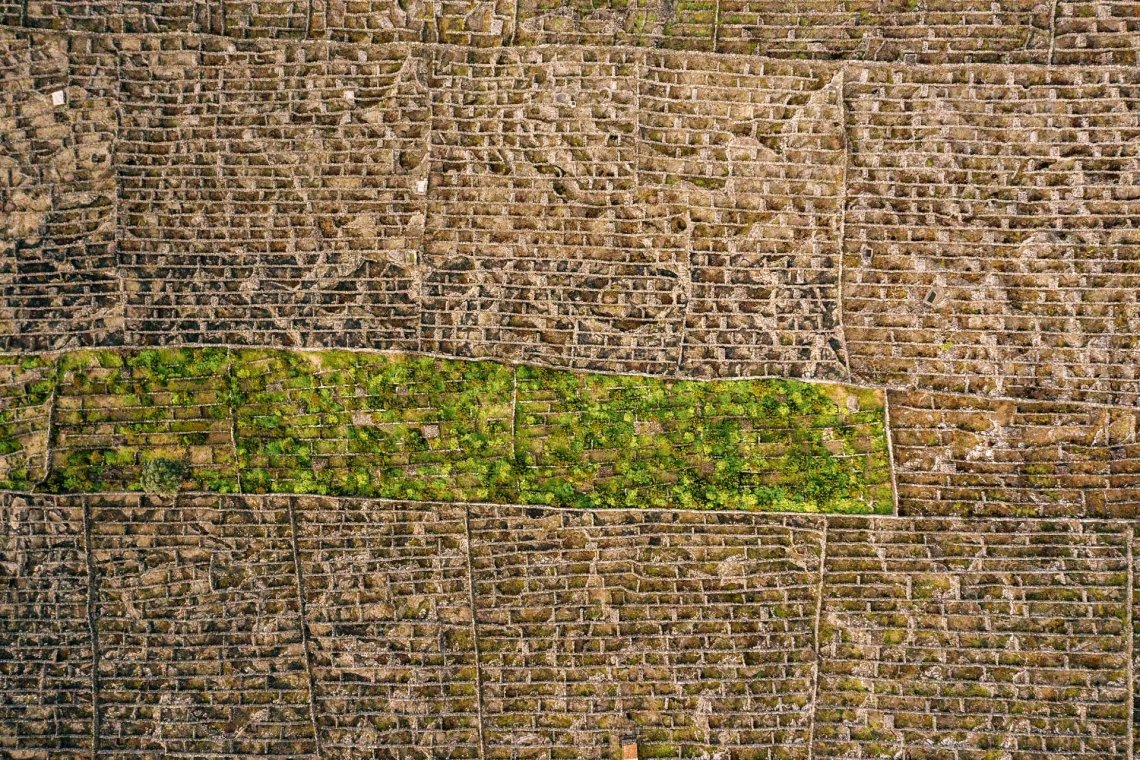 Full day tour around Pico Island, Azores
For a better understanding of the island history and wine making traditions this full day tour is idyllic. You'll be guided throughout the island's most famous sights and points of interest and by the end of the day you'll know a couple of interesting facts about the Vineyard Culture of Pico, paired with its ancient whaling tradition and beautiful natural sights you'll never forget about. This full day tour around Pico Island included the entrance of the Pico Whaling Museum, lunch and a local cheese and wine tasting!
Click here for more options of guided tours around Pico Island.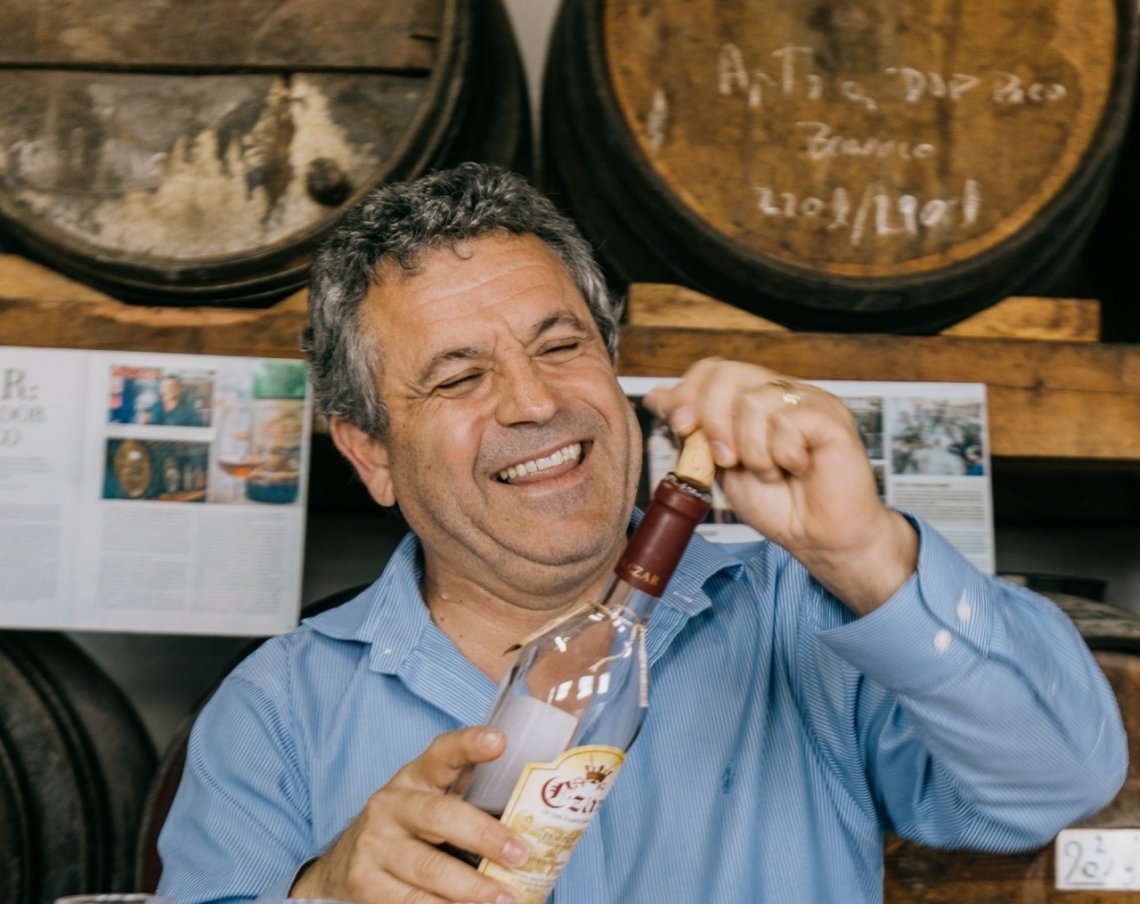 Wine tour in Pico Island, Azores
Pico is the wine country of the Azores and this full day tour certainly honors that! This guided tour is a great opportunity to get to know the history and uniqueness of Pico wine with those who know how to present it. This amazing tour also included several wine tasting proves, the entrance of the Wine Museum, Wine Laboratory, Wine Interpretation Center and in the wineries to visit (a regional lunch is also included).
Click here for more food and wine tours in Pico Island, Azores.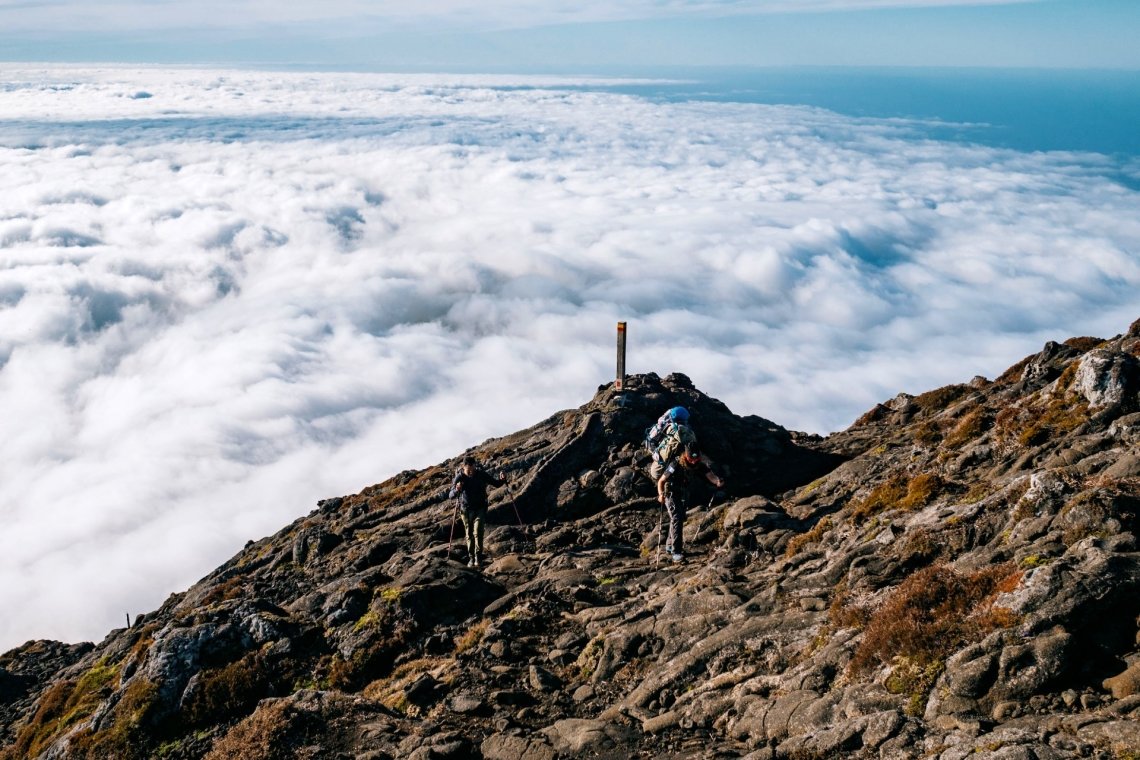 Hiking Mount Pico
Mount Pico is Portugal's highest peak at 7713 ft tall (2351 metres), and in terms of hiking it is one of the most popular and challenging hiking trails of all Europe! In fact, some travellers come to Pico with the purpose of conquering the mountain and end up falling in love with the other things this beautiful Azores Island has to offer.
If you decide to hike Pico Mountain there are a couple of options: at daytime; sunrise; overnight or even climbing and sleeping on it. Please note that the weather conditions change really quickly with altitude, so it's 100% advised to one do it with a proper guide. The climb is a bit though, but the views will surprise you and give you the boost of energy you need to push yourself a little harder.
Click here for more walking tours in Pico Island, Azores.
But…
There are more experiences available in Pico Island! Click here to find out more.