Why The Azores Are the Perfect Spot for Your Bird-Watching Experience
Have you ever heard of the Azores? It's fast becoming one of the hottest island vacation destinations in the world and for good reason. A stunning archipelago nestled amid the Atlantic Ocean just off the coast of mainland Portugal, the Azores is one of those unique dream locales where you can feel like you are on a whole other planet and an entire world away from it all, yet still be able to get to and from it without a whole travel ordeal. You could truly say it is the best of both worlds — an off-the-map location that is actually quite easy to get to.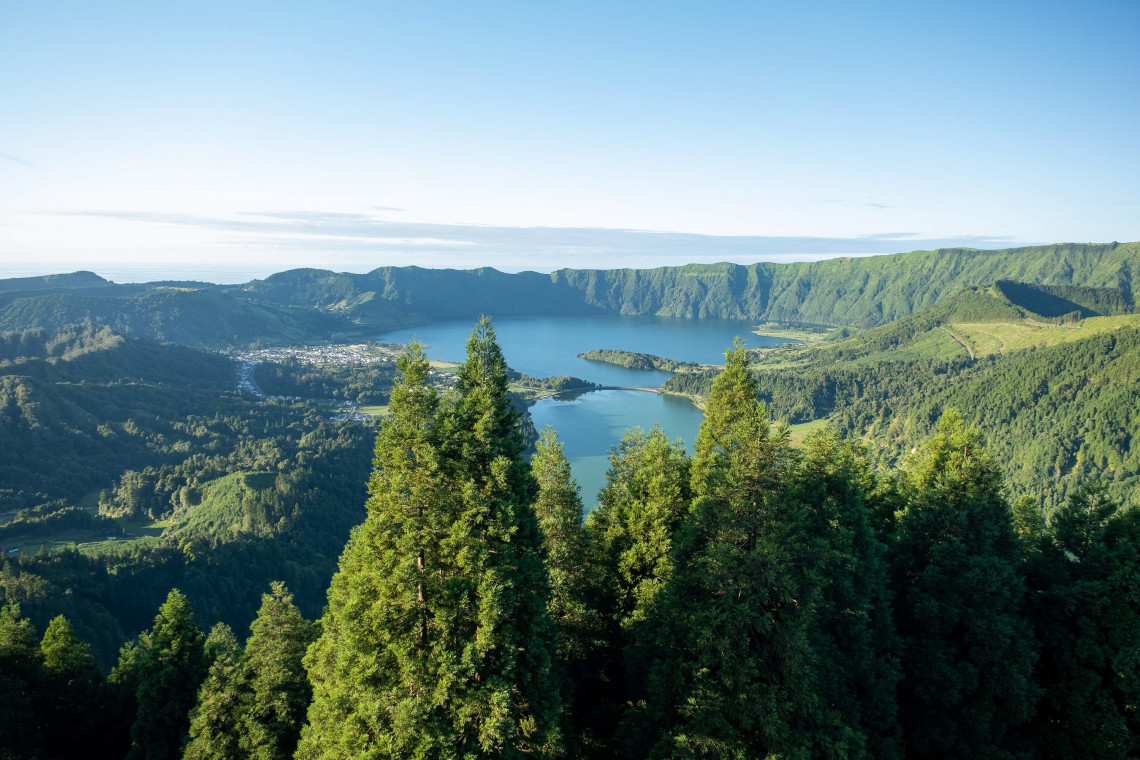 A Vacation Paradise for a Host of Activities, Including Birdwatching Azores
The best part about the Azores is that whether you are looking for a solo Azores retreat or are on the market to bring your entire kids and crew for a truly memorable Azores family vacation, this unique archipelago has a bit of something for everyone. And among that "everyone" includes birdwatchers!
That's right! Often compared to the Hawaii of Europe, the Azores Islands is a group of nine islands filled with — you guessed it — birds! But not just any birds…. rare and wonderful birds. While it´s no secret that Portugal birds are known to be among the most beautiful and amazing avians to behold in the entire world, the winged beings that await your spectating delight in the Azores go far beyond small garden birds in Portugal. They even eclipse birdwatching Lisbon, Sagres birdwatching, and birdwatching Alentejo!
But don't just take our word for it, take a gander at any Portugal bird guide, and you will be sure to find that among the locales for the best birdwatching Portugal, a pristine island archipelago known as the Azores Islands takes the cake. This article will explain why, where, and more…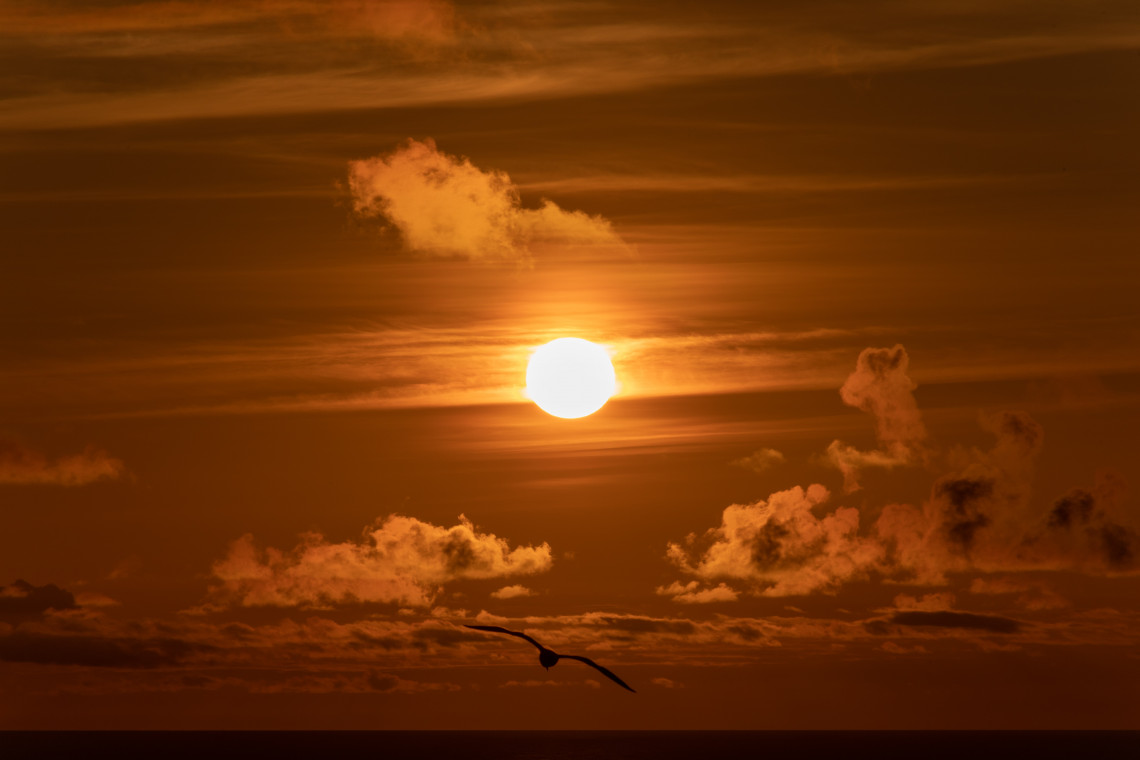 Azores Birdwatching: Home to Rare and Radiant Avians
Whether you are an expert or novice bird identifier, Portugal and its Azorean island wonderland located just off its mainland coast deserve the top spot on your must-see list. In fact, Azores birdwatching has never been hotter than it is right now, as the beloved activity is currently attracting visitors and bird enthusiasts from all over the world — a number that is growing exponentially each year.
This should come as no surprise, as the Azores has reported close to 400 bird species — a staggering and impressive amount by any standards, especially for a tiny island archipelago! Adding to the fact that there is such a vast amount of species to spot, yet another appealing factor about heading out for a birdwatching Azores adventure is that it this unique and pristine locale is one of the less-explored avian admiring destinations in the world. And you know what that means: no throngs of loud crowds of people, and a wealth of quiet, wide-open spaces that invite you to truly get the full Azores birds experience amid a backdrop of absolutely unspoiled wilderness. Now, if that doesn't have you packing your bags right now, just keep reading… there's more!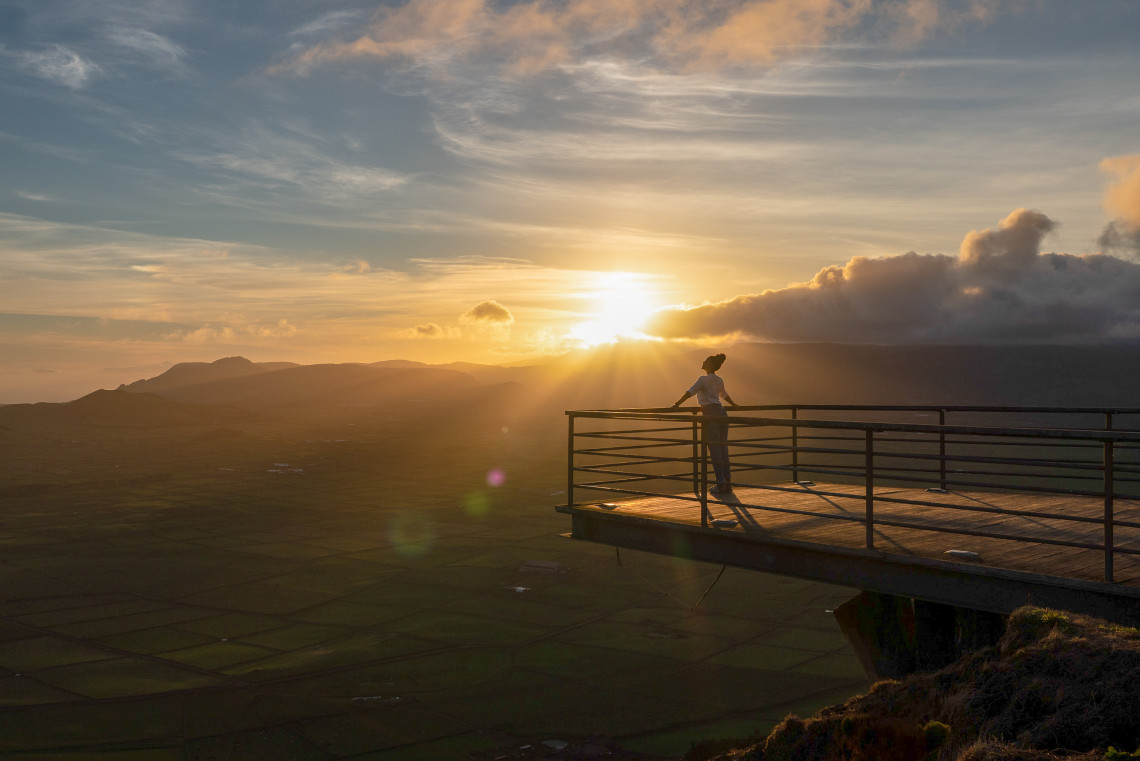 The Perfect Combo: Under the Radar Locale and Rare Bird Species
The Azores' central position has proven ideal for lending itself as an epic birdwatching destination. This is because its unique location allows it to become a host to a wide variety of birds — including several rare migratory species that stop through the Azores en route to their next destination each year.
So what exactly can you expect to see in the way of rare and wondrous winged beings while on the search for Azores birds? For one, the Azores Bullfinch, which is a feathered friend that is among the rarest birds in Europe. This rare beauty can be found on São Miguel Island, Azores.
Also among the Azores' birds calling the Islands home is the largest number of Cory's Shearwater and Roseate Tern colonies in the entire world. And we would be remiss if we did not mention the Atlantic Canary, as well as several relatives of the Common Chaffinch, the São Miguel Gold-crest, and the Azores Woodpigeon.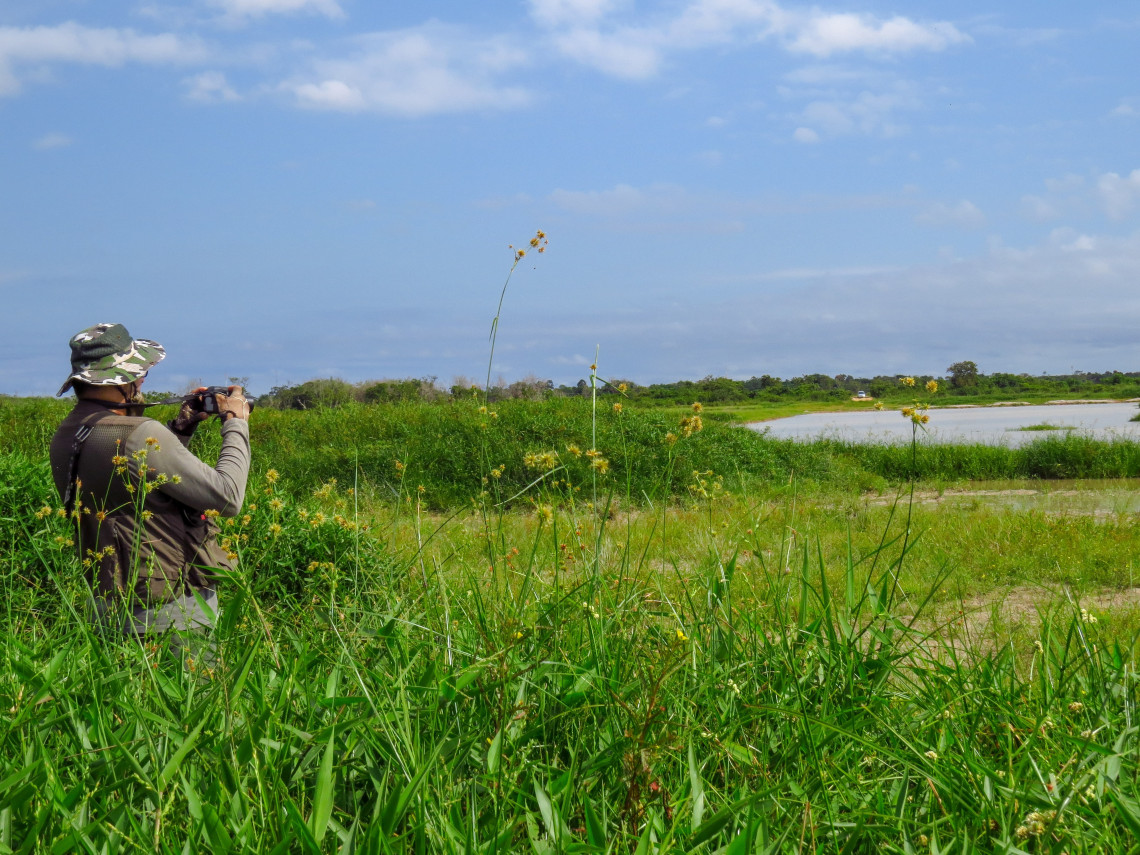 When Is the Season for the Best Azores Birdwatching?
Because this idyllic Portuguese archipelago has mild temperatures and a moderate climate throughout every season, anytime is an excellent time to visit the Azores. As for the best time for sighting Azores birds specifically, while Azores birds can be seen year-round, many people consider that there is indeed a time of year that is ideal for birdwatching Azores. The agreed-upon optimal time to see the Azores birds is in the spring and fall, as this is when they are in the process of both migrating and nesting.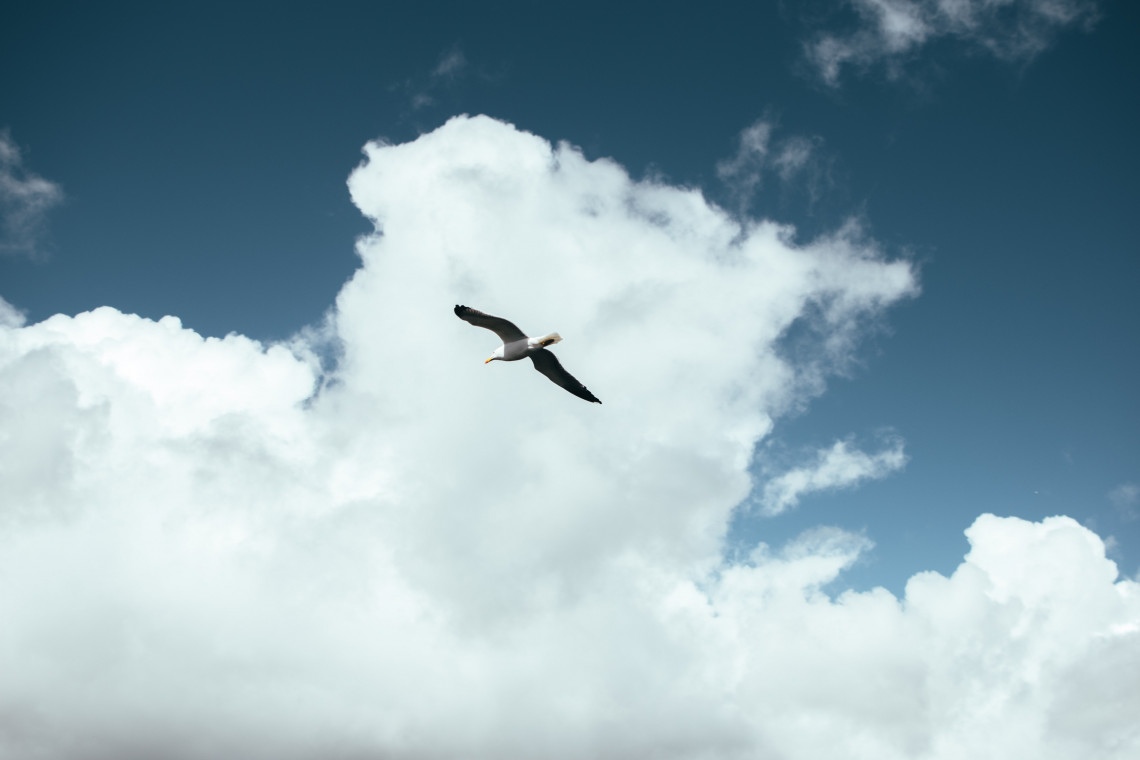 Are you already in love with the Azores? Take a look at our stress-free packages that allow you to book your ultimate island adventure. All our packages are carefully curated by our team of local Azorean Experts so that you don't need to worry about any details – just enjoy your trip!

Azores Birdwatching: Not Just for Avian Pros
Whether you are a birdwatching novice or a bonafide Azores bird expert, joining an Azores birdwatching tour led by an expert local guide promises to be a memorable and educational experience. These experts will let you in on all of the inside scoop on all things Azores birds. Just imagine the stories — and incredible photos — you will have to bring home as precious mementos from such a memorable birdwatching Portugal trip.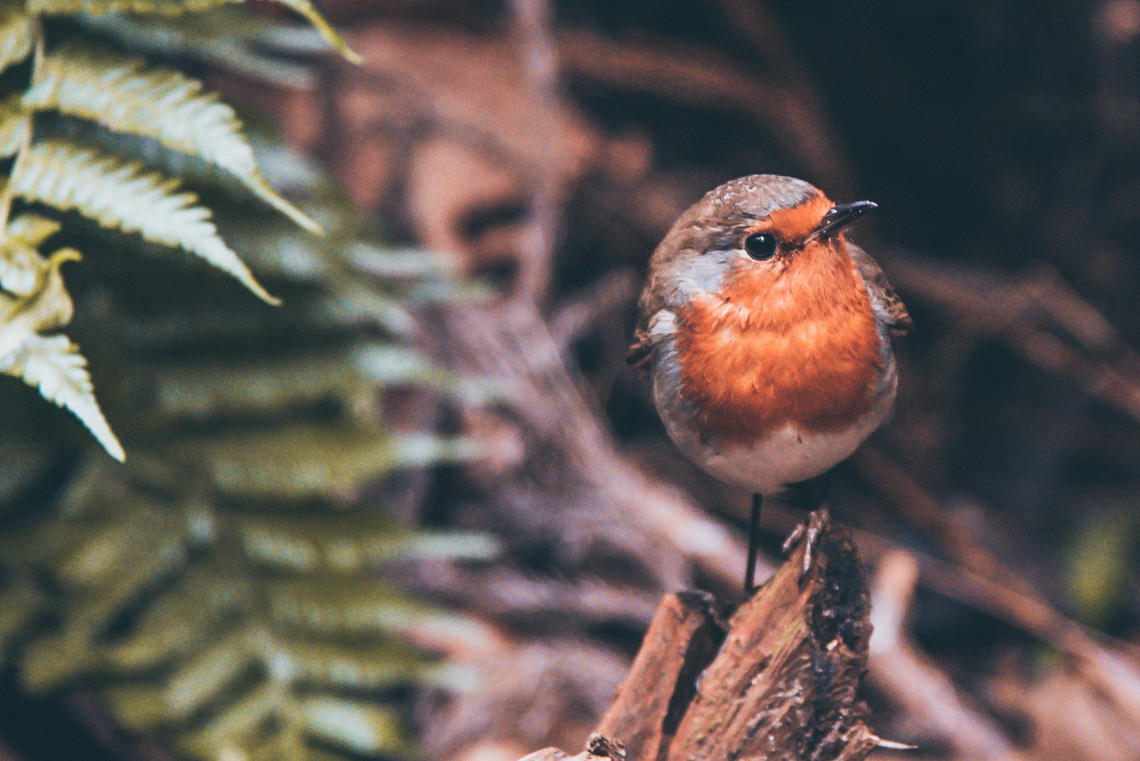 Birds in the Azores: Where Are They?
Sao Miguel Island is a great place to begin your Azores' bird adventures, as well as Graciosa — both of which give you the best chance of catching sight of the greatest number of Azores' endemic species. You can also enjoy ample birdwatching on the lush island of Terceira, where gulls and waders are known to be in residence often.
As for the island of Flores, it is home to its own menagerie of exotic Azores birds, as is the island of Corvo, where you can look forward to being awed by American Passerines. As you can see, no matter which island you choose, awesome avians are sure to be awaiting to make your Azores vacation nothing less than pure magic.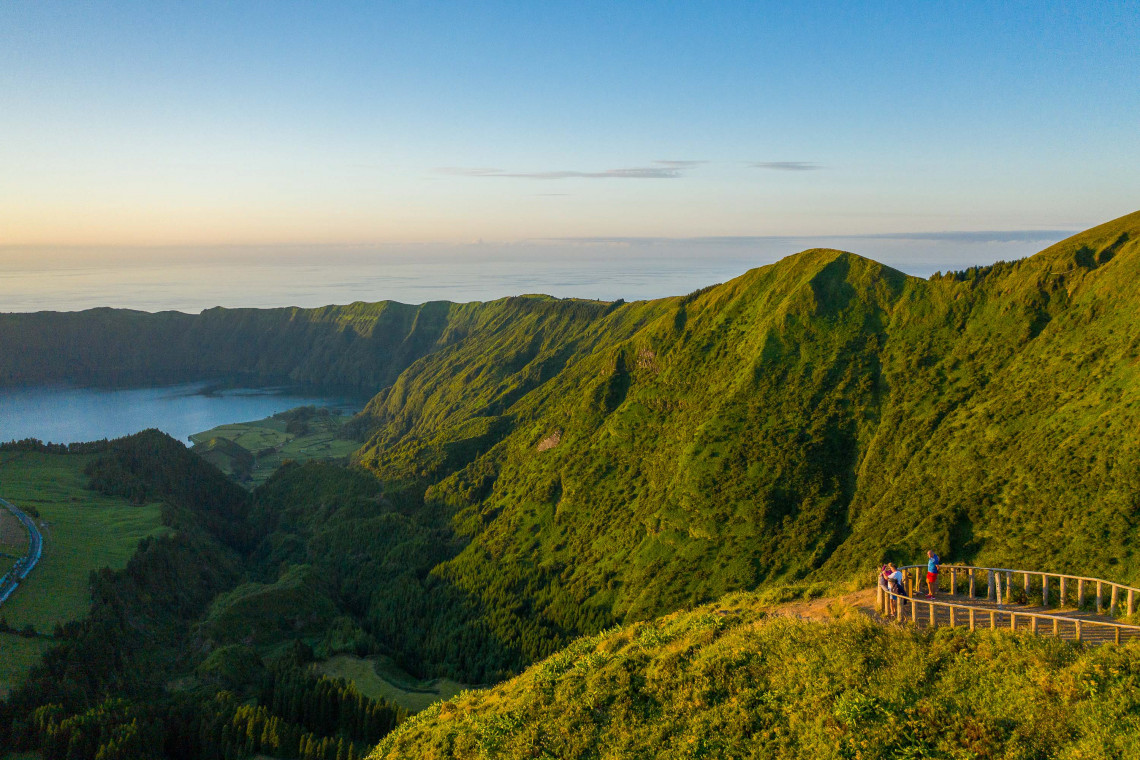 Bird Watching on São Miguel Island
In our humble opinion, São Miguel Island is a prime spot to start your Azores' bird expeditions, as you will have the best chance of catching an eyeful of Azores' endemic species here (Graciosa Island also is home to many endemic species). After perusing the beautiful winged beings on this largest island of the Azores archipelago, you can head further afield to the lush island of Terceira.
But more on that later, now back to stunning São Miguel and the best spots to spot birds. It is said that Nordeste is top-notch for getting a gander at the iconic Azores Bullfinch, while Planalto dos Graminhais has been known for its wealth of Wilson's Snipes and Snow Buntings. Take a look at Lagoa das Furnas for a chance to spot wintering waders and ducks, and then head to the lagoons of Lagoa das Sete Cidades for a chance to get a peek at waterbirds and wildfowl. Finally, no list of Sao Miguel birdwatching spots would be complete without including the island´s famed Ponta Delgada harbor, which is known to beat every other spot as the place to see seagulls, as well as herons and waders.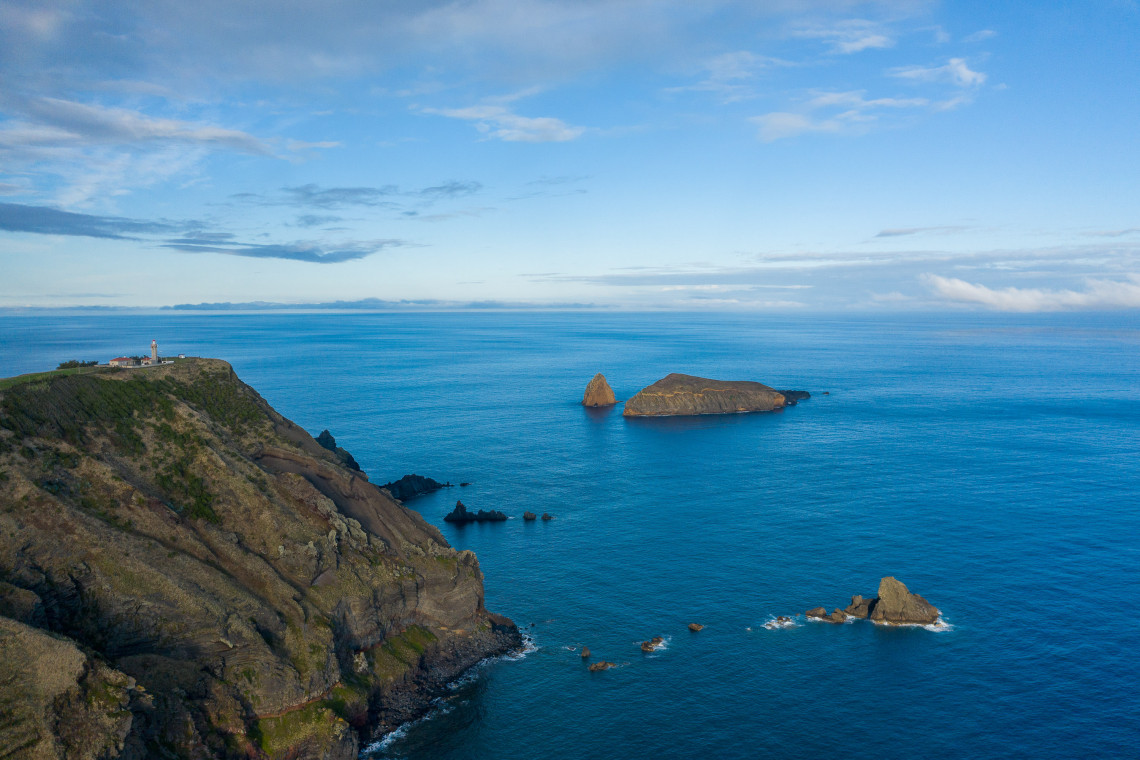 Bird Watching on Graciosa Island
Graciosa is a bit of a black horse when it comes to birdwatching spots, as the island remains one of the least visited in the Azores by travelers, including avian admirers. Birdwatchers can expect to spot similar resident birds to the other Azores Islands, such as Common Buzzard, Wood Pigeon, Grey Wagtail, Blackbird, Blackcap, European Robin, Common Starling, Chaffinch, and Island Canary, to name a few.
Due to Graciosa's pastoral and agricultural landscape, you won't find many Goldcrest, as these avians tend to flock to more forested environments. However, the rocky coastline, such as the craggy stretch found along Santa Cruz da Graciosa, offers excellent opportunities for birdwatchers to find egrets, waders, and gulls. And if you will be visiting Graciosa over the winter months, check out Serra Branca, as it is known to be an excellent spot to catch a glimpse of Snow Bunting.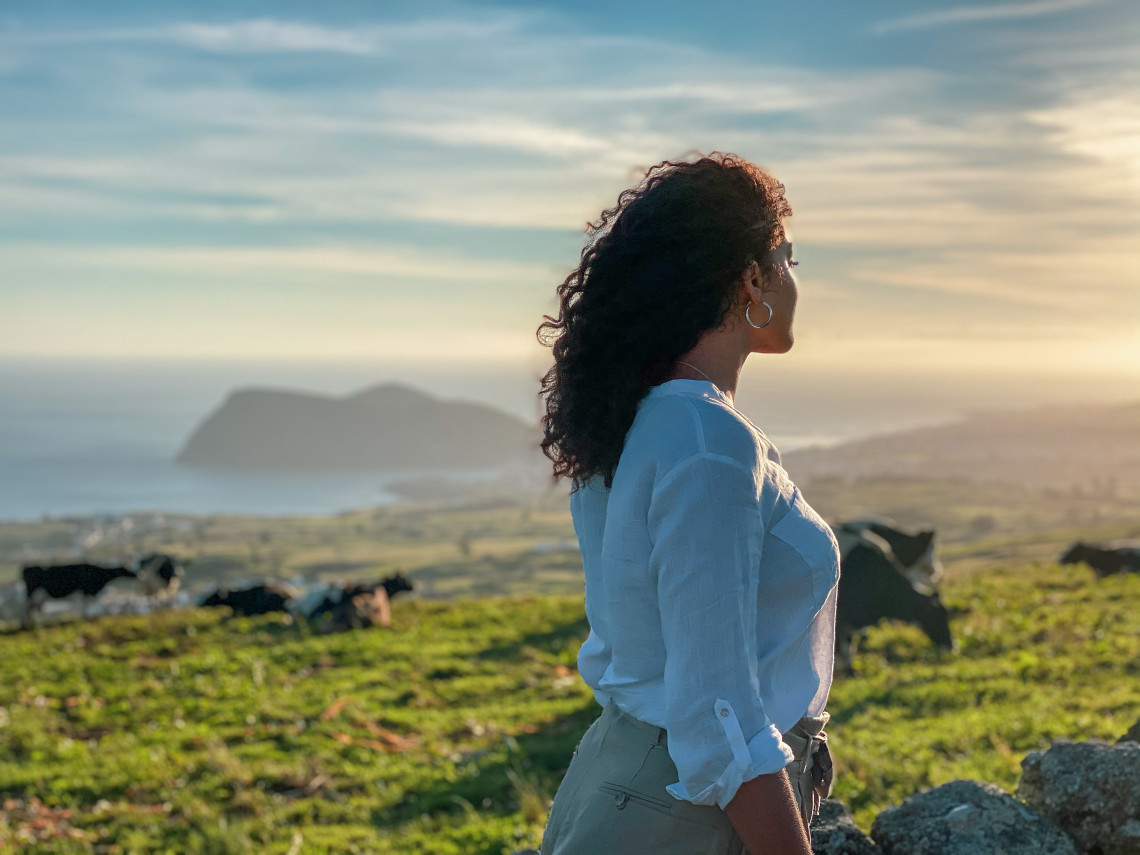 Bird Watching on Terceira Island
Vagrants are the word of the day when it comes to birdwatching in Terceira Island, as that is the type of avian best known to be spotted here. The area around Praia da Vitória is particularly rife with vagrants, among which include: Nearctic ducks (like American Wigeon, Blue-winged Teal, and Ring-necked Duck), and waders (like White-rumped Sandpiper, Pectoral Sandpiper, Semipalmed Plover, Spotted Sandpiper or Lesser Yellowlegs).
As for vagrant waterbirds, if you want to catch a glimpse of these guys, your best bet is to head to Terceira´s Cabo da Praia. For vagrant gull species, try Praia da Vitoria harbor for a chance to spot avian species such as Mediterranean Gull, Laughing Gull, and Glaucous Gull. Honestly, the list of possible vagrants to be seen on Graciosa goes on and on.. and on! But just to name a few more that you can anticipate spot — keep your eyes peeled for Bufflehead, Double-crested Cormorant, Yellow-crowned Night Heron, Glossy Ibis, American Bittern, Wilson's Phalarope, Red-footed Falcon or Belted Kingfisher. And no mention of birdwatching in Terceira would be complete without a mention of Terceira Island Natural Park, perhaps the most ideal locale to look for birds.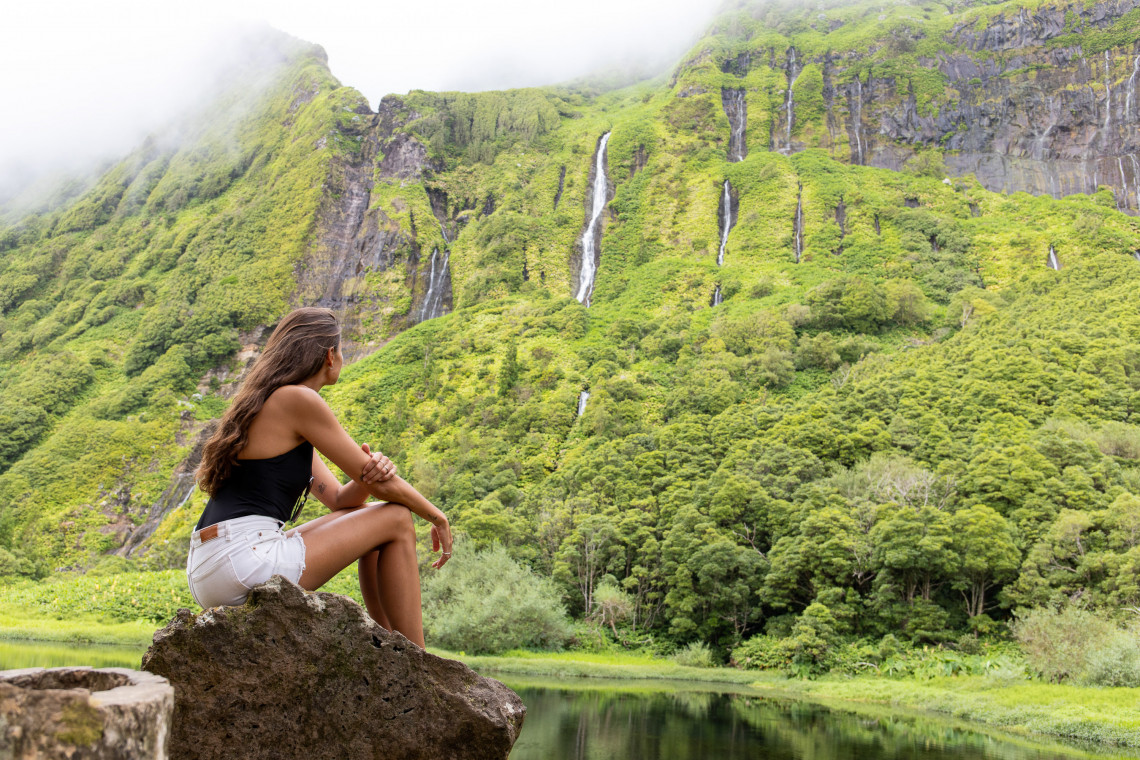 Ready to Start Planning?
With travel getting back into full swing, Azore's prices have never been better! And with excellent new and affordable direct flight offerings from the U.S., Canada, and the UK, there is simply no better time to book your Azores adventure than right now. We are here to help you in any planning and logistics configuring you need in order to make your Azores birdwatching — and beyond — vacation getaway the trip of a lifetime.
Discover the Azores at Your Own Pace: Tailor-Made Trips for a Customizable Island Adventure
If you're looking to explore the Azores at your own pace, we have got you covered. Our team of specialists will work with you to create a custom-made trip that suits your preferences and budget. Whether you want to dive into the thriving marine life, hike through stunning volcanic landscapes, or relax on secluded beaches, our tailor-made packages offer the flexibility and freedom to discover the Hawaii of Europe at your own pace. So why wait? Contact us today and let us help you plan an unforgettable trip to the Azores!