The Azores: Flores & Corvo
Island hop between Flores & Corvo Islands, with flights, boat trips, and hotel included.
Get lost in the pristine nature of the Azores' smallest and most remote island!
What's Included?
All flights and connections
Accommodation for your destination
Boat trip: Corvo + Transfers to Caldeirão (lunch not included)
Why we love this deal:
This travel package takes the stress out of having to plan everything yourself. All you have to do is pack your bags and bring your adventurous spirit;

This is an invitation to unplug and reconnect with nature! Flores and Corvo Islands may be small, but they are chock full of undisturbed natural beauty that is classified and protected by the UNESCO World Network of Biosphere Reserves;

This special package includes the boat trip from Flores to Corvo and a ride to Caldeirão;
Depart from Flores by boat and explore the stunning coastline dotted with picturesque caves, waterfalls, and crystal clear turquoise waters, then head to Corvo (keep your eyes peeled for dolphins and whales along the way!)
Visit the jaw-dropping Caldeirão;
Flores Island is the westernmost point of Europe and a true haven filled with pristine natural beauty. Marvel at its deep valleys and high peaks, and admire the array of crystal-clear waterfalls and streams found all around the island;
Breakfast is included during your stay, depending on the hotel selected;
You can customize your travel itinerary according to your preferences. Options include: adding additional nights to your stay, a car rental, or some other experience to make your itinerary even more unique and special;
You won't have to worry about anything, as we have taken care of everything for you.
Itinerary
1
Day 1
Arrival in Flores Island
Suggestion for the day:
Take the day to stroll around the historical center of Santa Cruz das Flores and appreciate the old-world architecture and the daily life of the locals. Take the chance to dip your toes in the natural swimming pools of Santa Cruz.
Suggestion for the day:
Enjoy a boat tour to Corvo island passing by various waterfalls, islets, and caves. Meet with your transfer and visit the famous "Caldeirão".

Take the afternoon to stroll around the village and visit the environmental interpretation center.
Day 3
Free Day for Personal Activities
Suggestion for the day:
Take the day to travel the "Route of the Lakes" and visit the 7 lakes in the island. Also cross the island's heart with a drive though its longest straightaway road, stopping at the several viewpoints
Highlights:
Lagoa Negra

Lagoa Comprida

Lagoa Rasa

Lagoa Funda

Book here your Flores Lake Tour
Day 4
Free Day for Personal Activities
Suggestion for the day:
Experience Flores' nature in a truly unforgettable way and

book here

your Canyoning Experience.
Day 5
Free Day for Personal Activities
Suggestion for the day:
Take the day for a hiking experience.
Recommended hikes:
Day 6
Free Day for Personal Activities
Suggestion for the day:
Explore the Island's Waterfalls: Visit Alagoa Bay, Ponta Delgada, and Poço do Bacalhau, where you'll be able to witness a 90-meter-high waterfall (that's a whopping 295 feet).
Book here your Waterfall and North Tour.
*itinerary presented is a suggestion and the length of stay may vary. All tours are suggestions unless specifically stated.
Flexibility

Policy
No Amendment Fees on Our End
We don't charge for our work in changing the initial itinerary.
Full flexibility on Land Arrangements
Change the initial itinerary or cancel your land arrangements for any reason until 14 days before the trip, without penalty*.
Support 7 Days a Week
Our experienced travel agents are are available 7 days a week (16 hours per day) to help with any questions.
About the Destination:
"The Azores Islands are an unexpected pleasure and a stepping stone into Europe," says the New York Times. These islands are indeed a real pleasure to experience, and a pristine destination that is still unspoiled by mass tourism. Discover the two tiniest islands of the archipelago of the Azores, Flores and Corvo, with this special vacation package.
Often referred to as Europe's "Best Kept Secret", the Azores have become an increasingly popular destination with year-round appeal for travelers. Just four hours from Boston, the Azores are now easier to access and explore than ever before. Striking the perfect balance between lush volcanic landscapes and seaside cities with charming European vibes, you will be pleasantly surprised by the Azores.
Flores Island
Named after the island's abundant flowers, particularly hydrangeas, Flores Island is a magical and tranquil place filled with stunning nature reserves. With lush landscapes, dozens of waterfalls around every corner, tons of exotic plants, dormant volcanoes, crater lakes, and surrounded by clean waters, Flores is the perfect vacation destination for nature lovers and those looking for an off-the-beaten-path European destination.
Corvo Island
Corvo, considered by UNESCO to be a World Biosphere Reserve, pairs together with the island of Flores to form the Western Group of the Azores archipelago. Its volcanic origins are evidenced most notably by the magnificent Caldeirão, and it is the smallest of the nine islands, with an area of only 6.5mi² (17.1km².)
The only settlement on the island, Vila Nova do Corvo, is located in a lava fajã that forms the island's main level surface. It is a picturesque and unusual village that features facades of black stone with white trimmed windows and doors, and narrow streets, locally called canadas, which are paved with rolled pebbles and weathered slabs. The use of wooden locks on the doors of the houses, made by the craftsmen of Corvo, is one of the remaining traditions that symbolizes a simpler way of life on a peaceful island, where everyone still knows everyone else.
Check out our Azores Travel Guide for more information and tips.
Protect your trip
Travel insurance available in the payment step.
Reward points discount: -$
0
.00
Notice: Estimated price per person based on 2 adults in a double room.
Need help booking?
Mention the Ref. #3270 and let us know your questions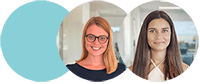 Request to Customize This Package
Azores Getaways is a member of ASTA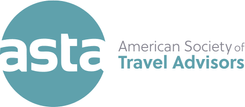 Protect your trip
Travel insurance available in the payment step.
Continue in another device
Trust the Local Experts
Hassle-free Experience
Full Support
Save Time & Money
Frequently Asked Questions
Contact us
Have questions?
Contact our Support Team
Every day:
09:00 AM
to
01:00 AM
The Azores: Flores & Corvo
Unlock a World of Exclusive Perks
Unlock a world of privileges with our Travel Rewards Program. Sign up and instantly enjoy.