The Azores | Award-Winning Terra Nostra Garden Hotel
Spend a week with exclusive access to the onsite thermal baths.
Spend a week at the enchanting, award-winning Terra Nostra Garden Hotel with exclusive guest access to the onsite thermal baths!
What's Included?
All flights and connections
Accommodation for your destination
Why we love this deal:
This special package will take you to one the most special places in all of the Azores: the

Terra Nostra Hotel

at Furnas Village. This World Travel Awards prize winning hotel for Portugal's Leading Boutique Hotel is one well-kept secret that we want you to enjoy;

Terra Nostra Hotel and Furnas are the best setting for a romantic vacation. The charming village of Furnas is a pleasure to stroll around. There are beautiful flowers everywhere and the locals are amicable and welcoming. Terra Nostra Park is one of the most beautiful parks in Portugal filled with exotic and endemic plants;

This travel package saves you the stress of planning everything yourself. Pack your bags and don't forget the adventurous spirit;

This travel package includes accommodation at the most awarded hotel on São Miguel Island, the Terra Nostra Garden Hotel, a 4-star superior category unit;

Breakfast is included during your stay;
You will have access to the thermal pools and garden of Terra Nostra Park for 24 hours;
This travel package gives you the opportunity to enjoy a superior product in the Azores;
The hotel's location, in Furnas, is ideal for those looking for truly romantic and relaxing moments;
You can customize your travel itinerary as you wish, adding more nights' stay, experiences or car rental, to make your stay even more special;
You won't have to worry about a thing, because we take care of everything for you.
Itinerary
1
Day 1
Arrival in São Miguel Island
Transfer to the hotel in Furnas.
Suggestion for the day:
Take the day to stroll around Furnas and indulge in a thermal bath.
Highlights:
Furnas Lake

Caldeiras & Geysers

Food: Cozido das Furnas and Bolos Lêvedos

Flowing Spring Water

Queijaria Furnense (delicious cheese with local sour water)

Terra Nostra Park

Poça da Dona Beija

Pico do Ferro Viewpoint

Furnas Golf Course

The Drive to Ribeira Quente (While in Ribeira Quente, enjoy this little seaside fisherman's village and visit the beautiful Praia do Fogo or stop into one of the handful of restaurants serving up delicious, fresh seafood)
Day 2
Free Day for Personal Activities
Suggestion for the day:
Visit Vila Franca do Campo
Highlights:
Senhora da Paz Viewpoint

Castelo Branco Viewpoint

Lagoa do Congro

Queijadas da Vila Factory

Água D'Alto Beaches
In the afternoon:
Visit Cerâmica Vieira Pottery Shop in Lagoa

Visit Caloura (beach and harbor)
Day 3
Free Day for Personal Activities
Suggestion for the day:
Highlights:
Ponta do Sossego Viewpoint

Ponta da Madrugada Viewpoint

Ponta do Arnel Lighthouse

Ponta dos Barcos Viewpoint

Ribeira dos Caldeirões Natural Park

Poço Azul Hiking Trail
Book here your Nordeste Tour.
Day 4
Free Day for Personal Activities
Suggestion for the day:
Take the day to stroll around Ponta Delgada's city streets. Ponta Delgada, the main city, is not only the hub of the island but the capital of the Azores. Ponta Delgada evokes all the charms of Europe with cobbled streets, sidewalk cafes, and a thriving culinary scene. Or

book here

your Ponta Delgada City Tour.
Not to miss:
Portas da Cidade

Louvre Michaelense

Pineapple Plantations

Matriz Church
Day 5
Free Day for Personal Activities
Suggestions for the day:
Visit Sete Cidades (Lagoa das Sete Cidades, Lagoa de Santiago, Lagoa do Canário and Boca do Inferno Viewpoint) and take this opportunity to visit the neighboring village of Mosteiros - ideal for sunset! Once you're in the west part of the island you can also indulge in an ocean thermal bath at Ferraria.

Take the day for a hiking adventure
Recommended hikes:
Day 6
Free Day for Personal Activities
Suggestion for the day:
Highlights:
Lagoa do Fogo

Caldeira Velha Hot Springs

Salto do Cabrito Waterfall

Gorreana Tea Plantations

Porto Formoso Tea Plantations
Book here your Lagoa do Fogo & Ribeira Grande tour
*itinerary presented is a suggestion and the length of stay may vary. All tours are suggestions unless specifically stated.
About the Hotel:
Flexibility

Policy
No Amendment Fees on Our End
We don't charge for our work in changing the initial itinerary.
Full flexibility on Land Arrangements
Change the initial itinerary or cancel your land arrangements for any reason until 14 days before the trip, without penalty.
Support 7 Days a Week
Our experienced travel agents are are available 7 days a week (16 hours per day) to help with any questions.
About the Destination:
Often referred to as Europe's "Best Kept Secret", the Azores have become an increasingly popular destination with year-round appeal for travelers .São Miguel Island is a beautiful green jewel in the middle of the Atlantic Ocean. With stunning lush landscapes, exotic plants, dormant volcanoes, hot springs, and surrounded by clean waters, São Miguel is the perfect vacation destination for adventure seekers and those looking for an off-the beaten path European destination.
Furnas is a mystical place on the island of São Miguel in the Azores. Located in an extinct volcano, Furnas valley is surrounded by lush mountains, colorful hydrangeas and exotic plants and flowers. It is home to the island's best volcanic activity spots, Caldeiras with its geysers, Furnas Lake with its fumaroles and thermal under-the-ground cooking, and Terra Nostra with relaxing natural hot springs. In fact, in the quaint town of Furnas there are several places where you can dip your feet into hot thermal water, soak in a warm pool of therapeutic waters or taste its variety of waters from the town's many fountains.
Fans of adventure sports will enjoy kayaking and stand up paddle-boarding in the beautiful lakes or ocean, surfing the Atlantic waves or canyoning down the gorgeous waterfalls around the island. Go hiking and explore the island's wonders on foot with the mighty Atlantic as the background. Discover hidden beaches and marvel at the many waterfalls around the island. If this isn't tantalizing enough, think about seeing Earth breathing through fumaroles and mud pots, and then enjoying a relaxing soak in a natural hot spring gazing at the stars.
Enjoy the island's quaint fishing villages, seaside restaurants and delicious seafood. Taste a superb meal cooked under the ground, the cozido, and the locally grown sweet pineapple. There are numerous vacation activities to be enjoyed on the island. Take advantage of this great vacation package and have a great adventure!
Check out our Azores Travel Guide for more information and tips.
Protect your trip
Travel insurance available in the payment step.
Notice: Estimated price per person based on 2 adults in a double room.
Reward points discount: -$
0
.00
Request to customize this deal
Need help booking?
Mention the Ref. #7554 and let us know your questions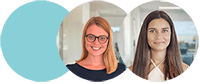 reach us on WhatsApp
Protect your trip
Travel insurance available in the payment step.
Continue in another device
Trust the Local Experts
Hassle-free Experience
Full Support
Save Time & Money
Frequently Asked Questions
Contact us
Have questions?
Contact our Support Team
Everyday:
08:00 AM
to
12:00 AM
The Azores | Award-Winning Terra Nostra Garden Hotel
Earn $500*
towards your next trip
Join our Travel Rewards program and receive $500 just for signing up! As a Travel Rewards Member, you'll receive exclusive offers and early access to special deals and sales.